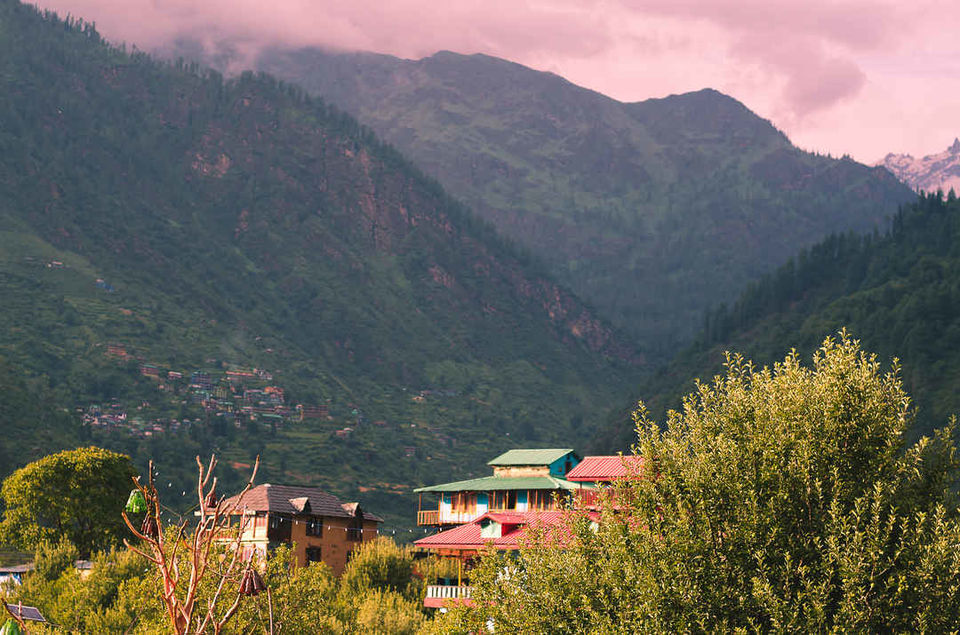 "If you think adventure is dangerous, try routine, it is lethal."- Paulo Coelho
We started our journey from the devastating heat of New Delhi. Mountains are always calling its just we heard it now. I along with my 2 travel partner cum friends cum brothers planned a trip to explore the enchanting beauty of Parvati Valley. We were so relentless to do a trek from so long, and here is our chance to do Kheerganga Trek. It was friday night we started our journey from ISBT Kashmere Gate. We took the direct bus from New Delhi - Manikarn (Himgaurav AC). Generally people who are travelling to Parvati Valley, tends to reserve a seat in Volvo going to Manali and get down at Bhuntar and take a local bus from there to Manikarn or Barshaini. This is one update i want to mention that, there are 2 buses which runs directly between Delhi (ISBT Kashmere Gate) - Manikarn. One is Ordinary bus that departs at 07:01pm and the other one is Himgaurav which i took, departs at 08:26pm. The best thing about travelling by public transport is that you met a lot of young travelers which share the same interest and art, specially if you travelling to Himachal Pradesh and Uttarakhand. Same thing happened with me, we were three people so two of my friends were sitting on one seat and i was seating alone on a different one. Then came a person and sat next to my seat. He started asking where you travelling and all, we had a nice converstation. He is a travel Planner and was taking a group to Barot Valley. I told him that i am a Travel Photographer and we shared our some good creative talks.
At around 08:00 am we reached Mandi. Mandi is a central point to go on different highly known destinations such as Manali, Kullu, Bir, Barot, Parvati Valley, Tirthan Valley and many more. Our bus stopped for breakfast with such amazing views of Mountains. The scenery changes drastically in an hour. From Mandi we just enjoyed the serene beauty of Himachal Pradesh through the window. After Bhuntar when the bus turned left to Parvati Valley, the mountains range changed completely and it was keep on getting mesmerizer with the Parvati river flowing alongside. We started sighting Green Apple and Apricot. While continuously traveling for more than 4 hours from Mandi we reached Kasol at around 12:30pm.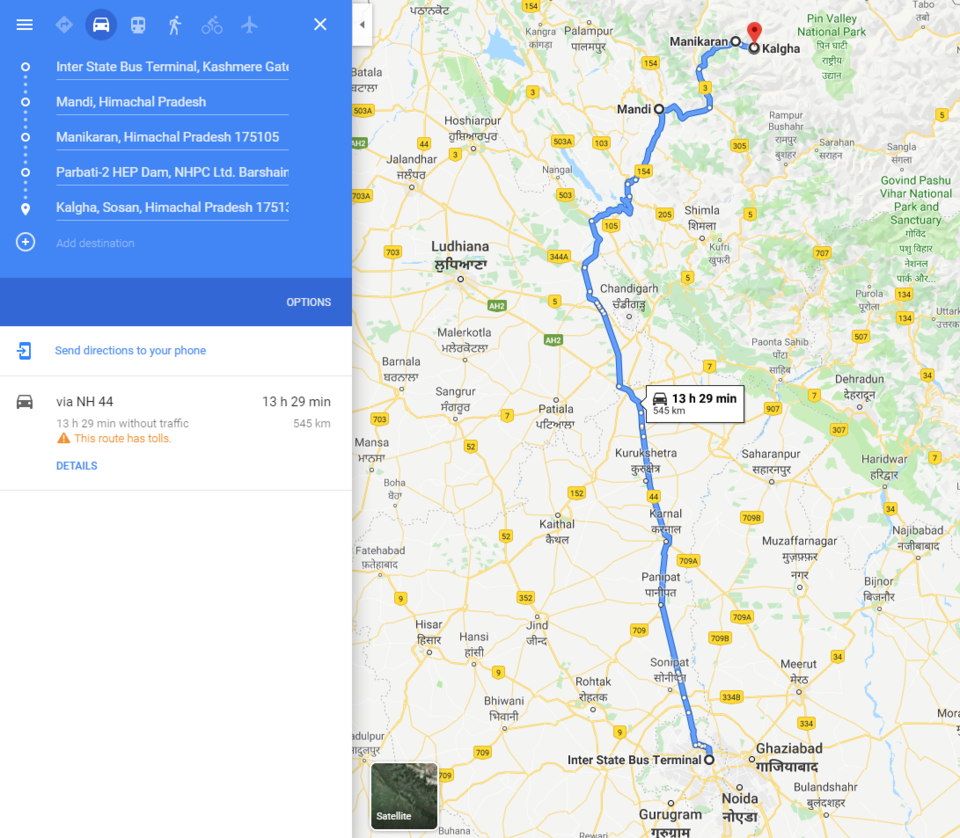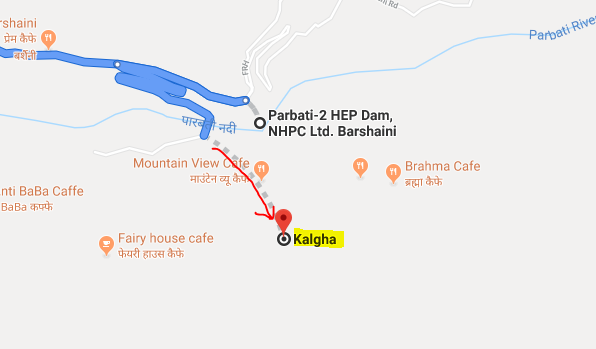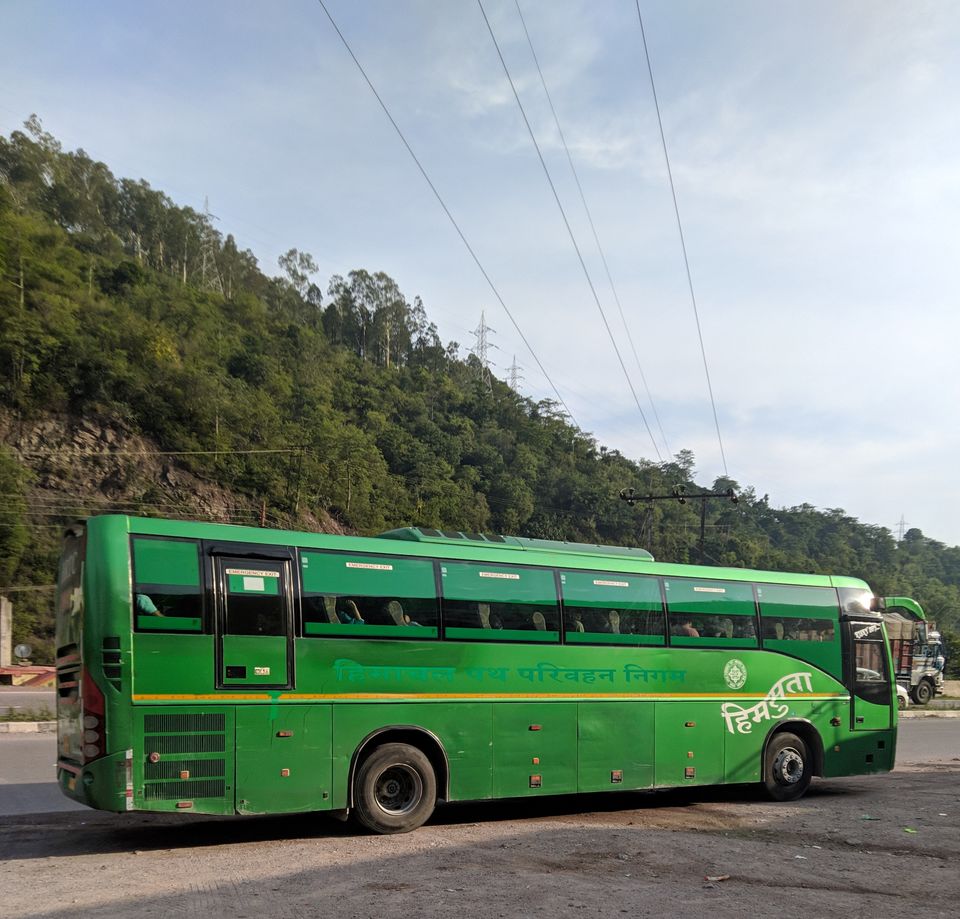 Our plan was to stay in Kasol for around 2 hours, enjoy the time around Parvati river and Chalal Village Trek. After getting out of the bus, we walked towards the Chalal Village. There we found the very famous Bridge of Kasol. We spent our time there photographing some scenic shots on the banks of Parvati river and exploring the hike towards Chalal Village.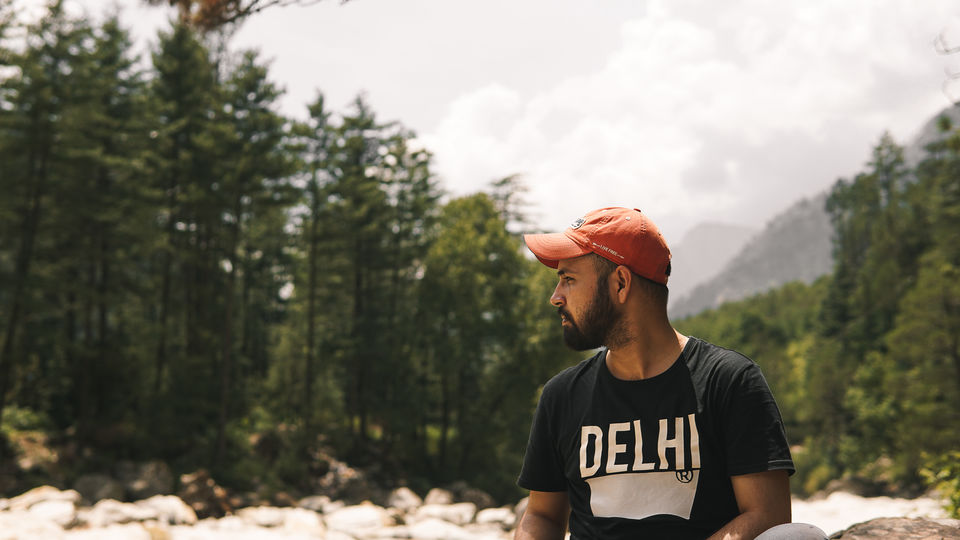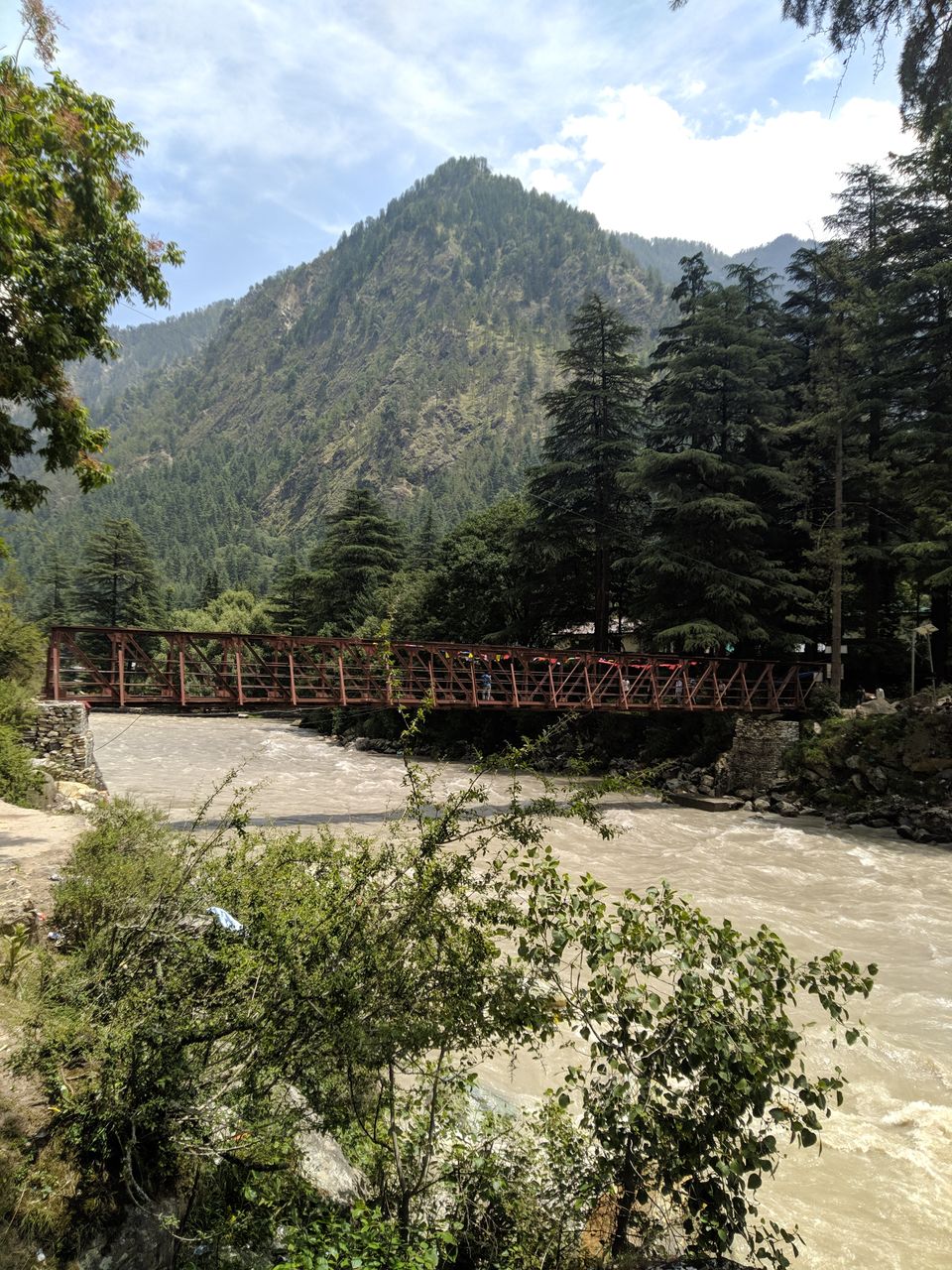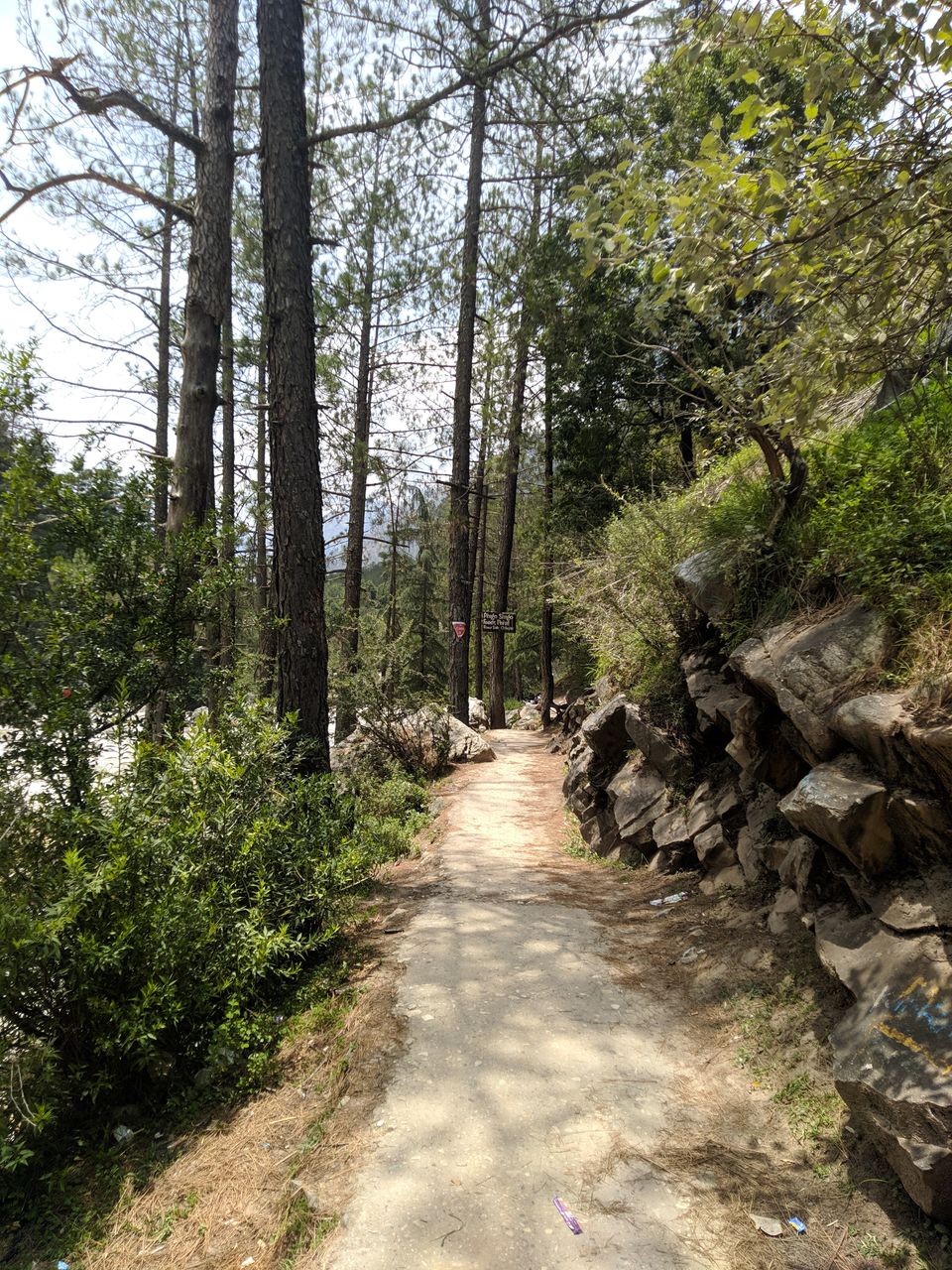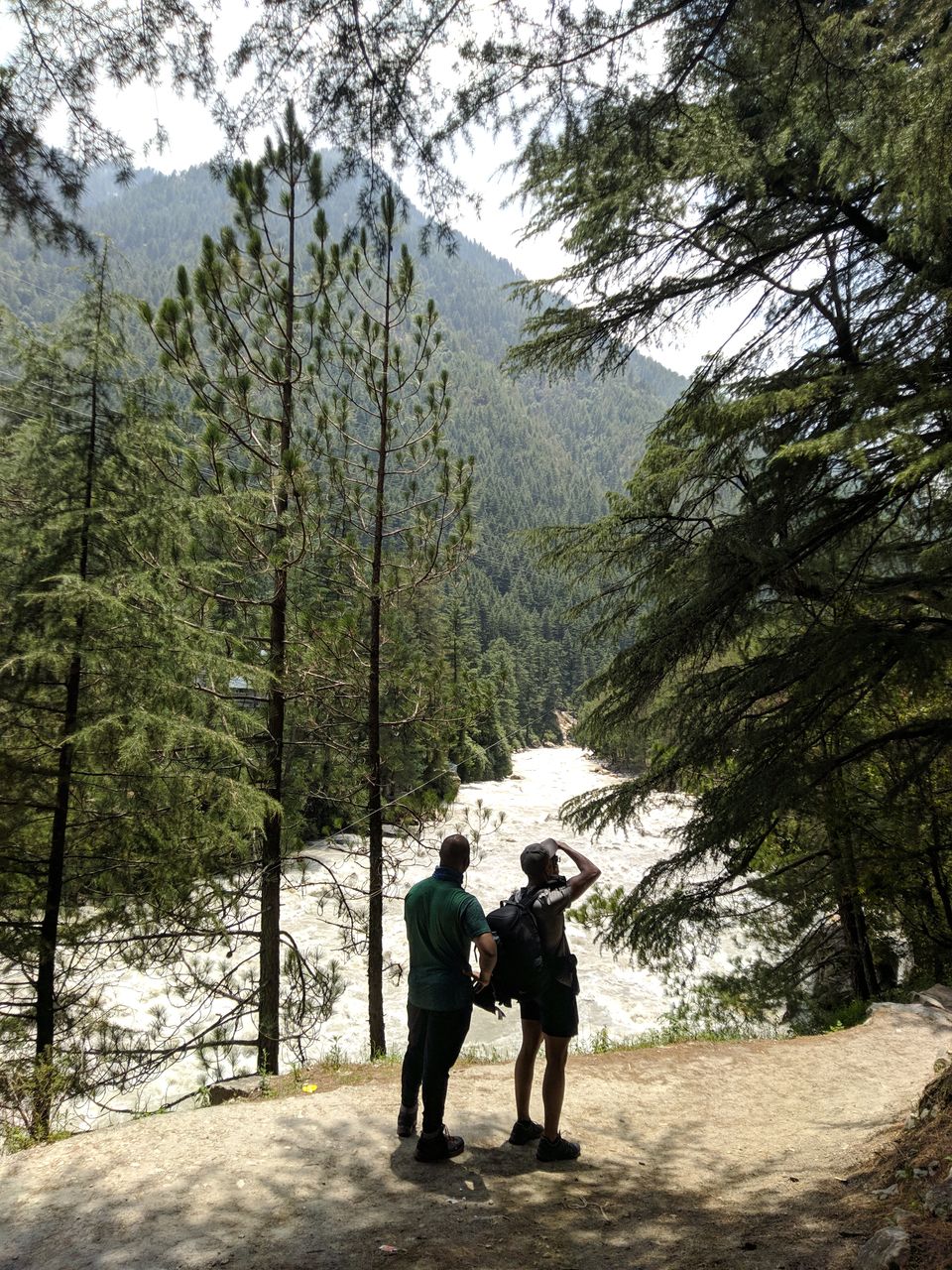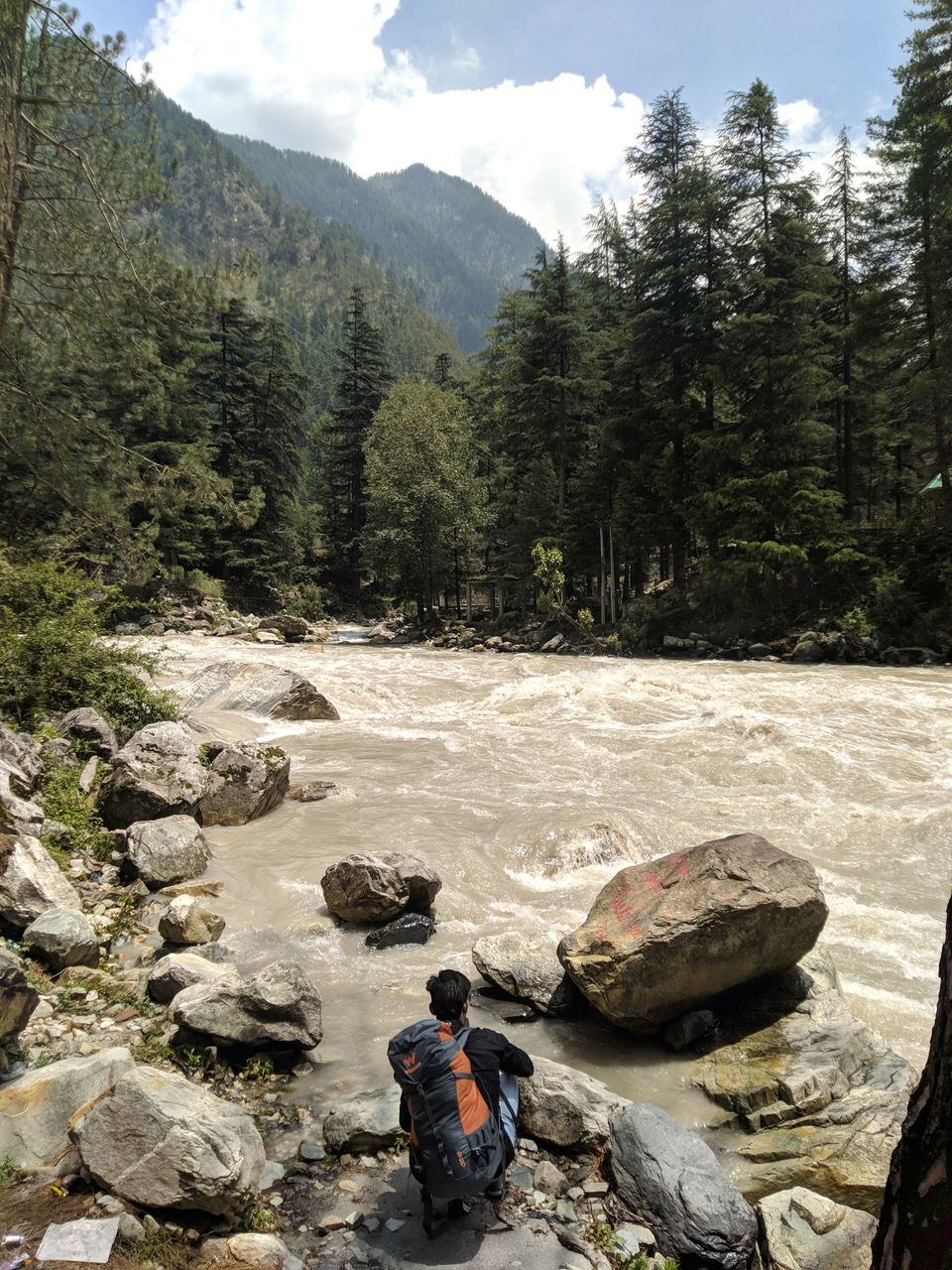 We took cab from Kasol to reach Barshaini as the bus service is not frequent and we did not wanted to waste anytime in Kasol. After spending good 1.5 hour we reached Barshaini.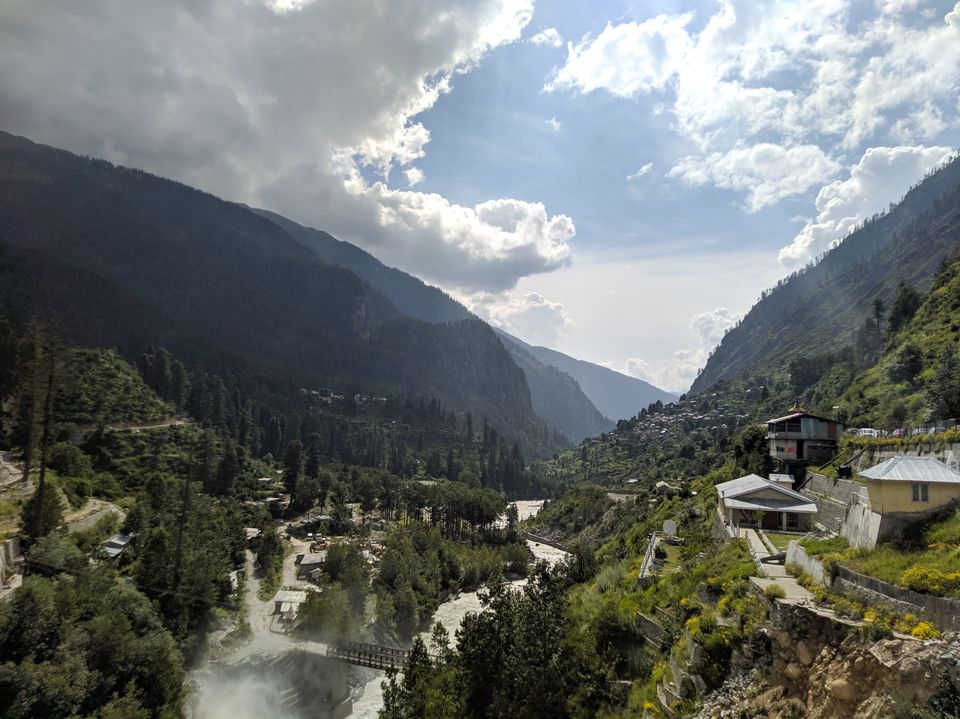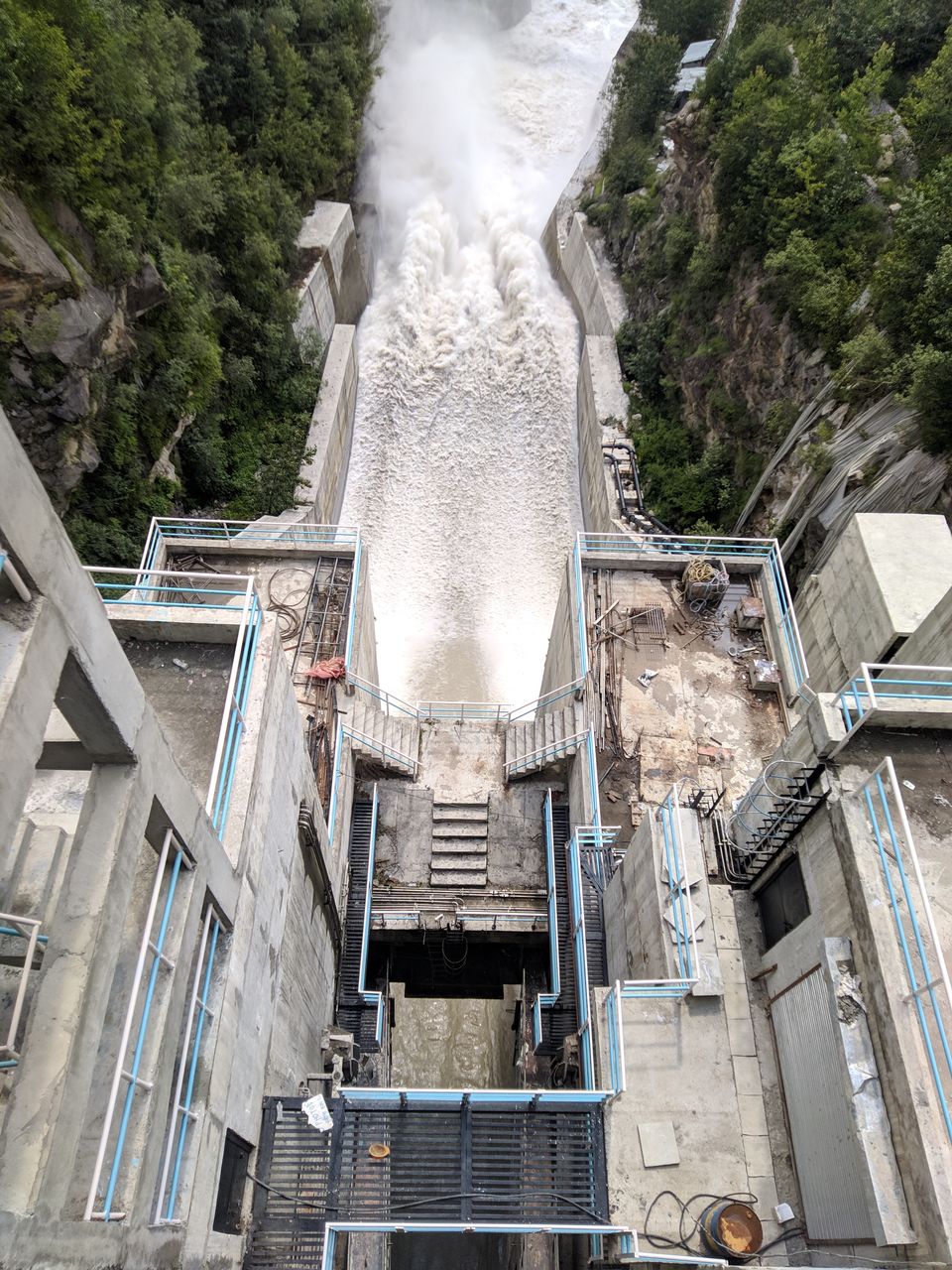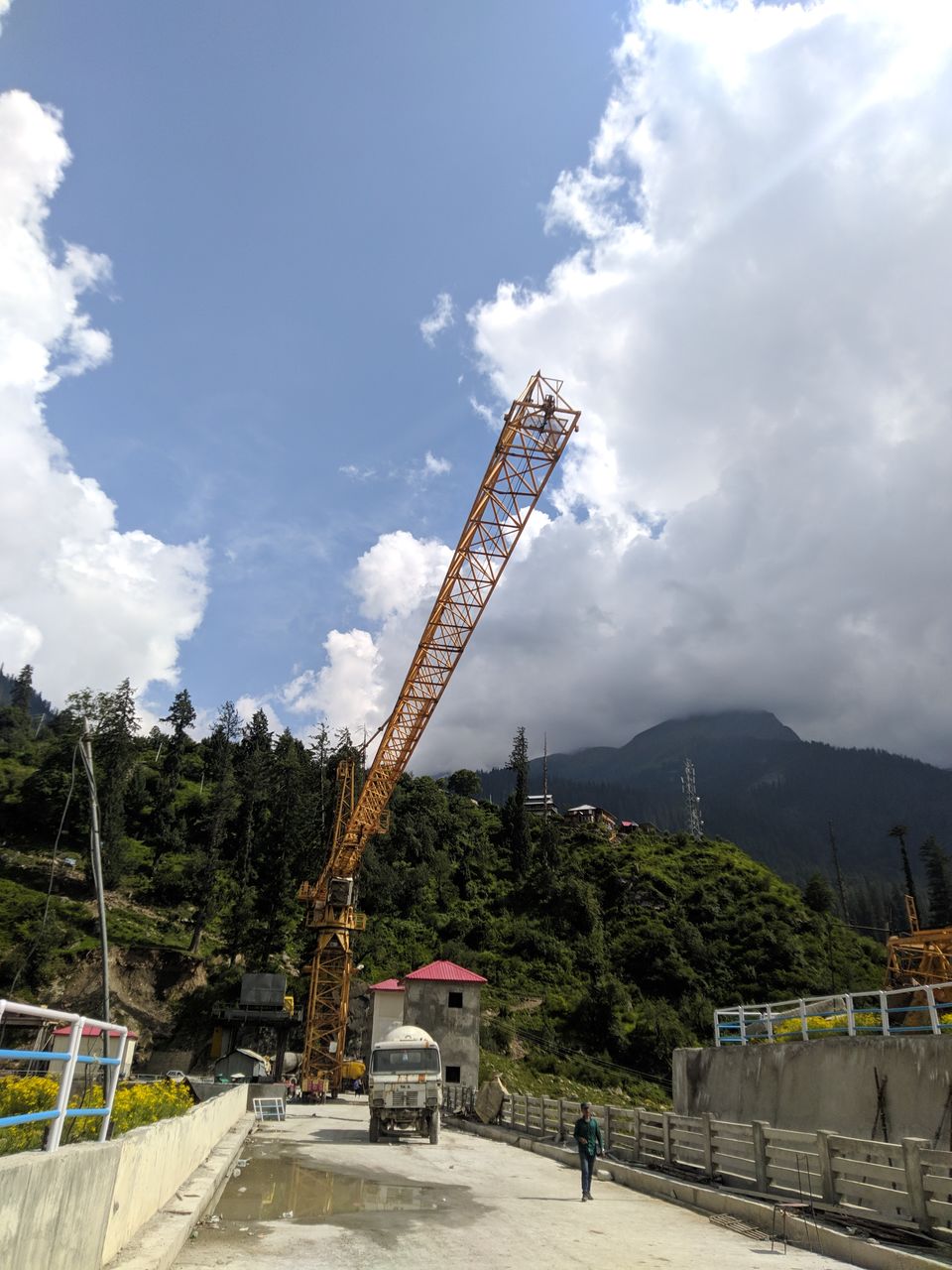 After trekking for 20 minutes we reached Kalga and the views of and from the village is second to none. We were so happy to made it to Kalga after spending around 15-16 hours in bus and then cab and trekking, finally we reached our first destination. The place is so serene and refreshing, we felt it just after entering the village. There are home-stays all around people are having good time in cafes and some are just wandering like a free soul. After crossing half of the village we came to a home-stay and asked the person about room. After looking the room and surroundings we finally said yes, we are staying here. It was Moonlight Cafe and Homestay.
After getting room we got freshen up and had Chai. We left for stroll around the village and enjoyed the silence and peace that Kalga has to offer, while photographing the moments and the vast landscape at the same time.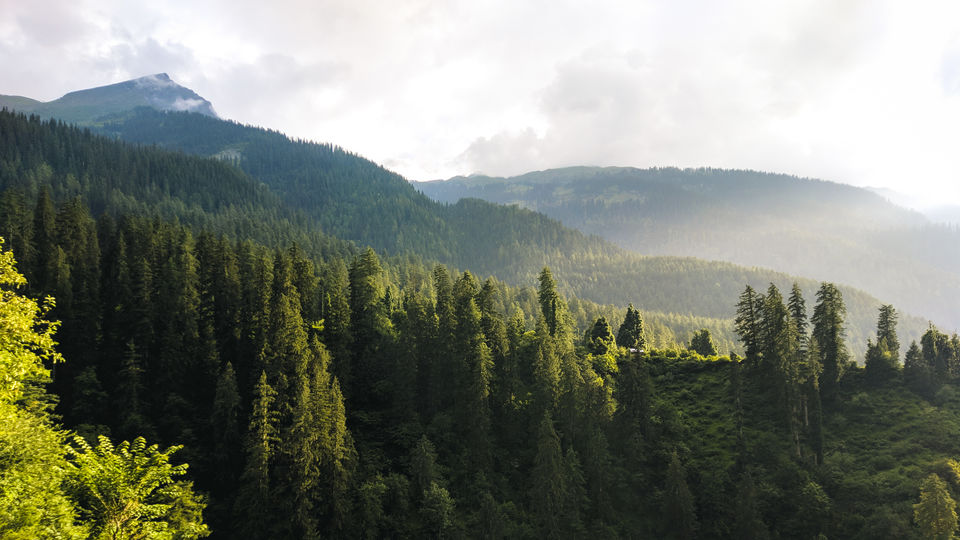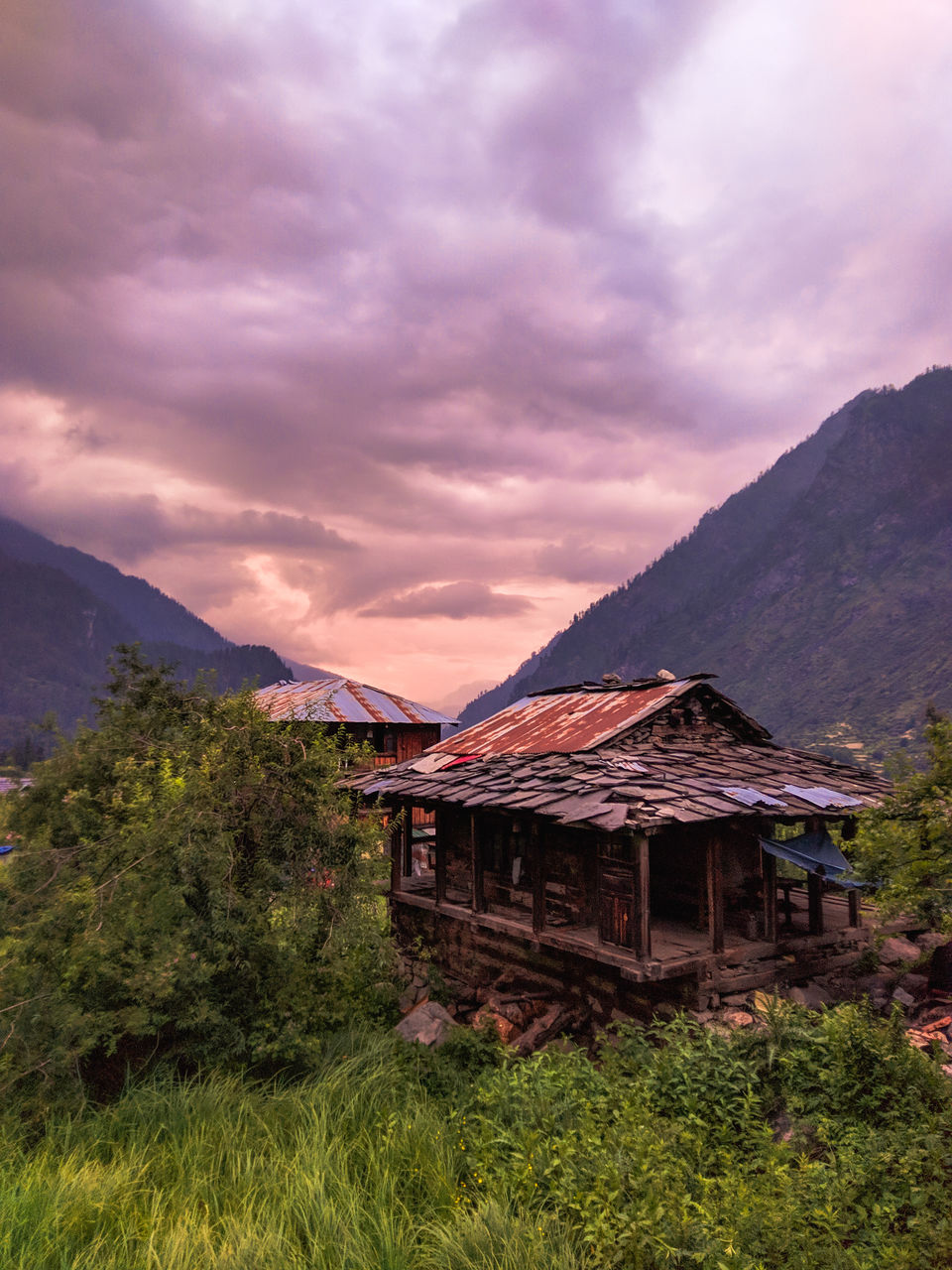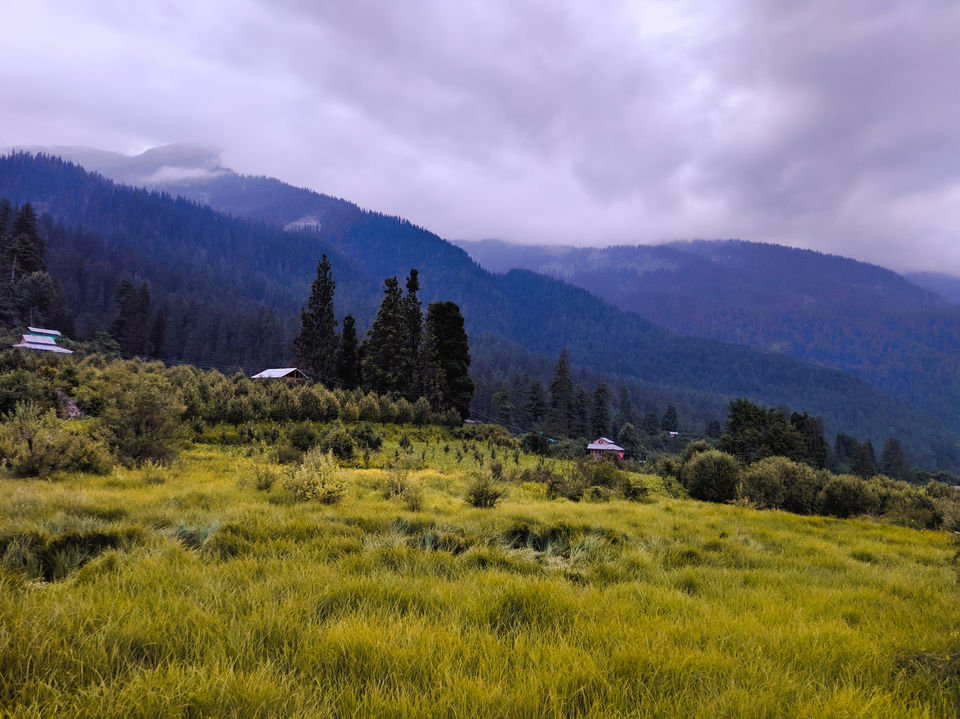 After having quality sleep, we had our breakfast in the Homestay itself. It was 9am and time to leave for Kheerganga. We packed our bag and got ready. It was 9:15am we left the amazing Homestay and went on for trek. It rained the whole last night, so the weather was amazing and lovely to trek on.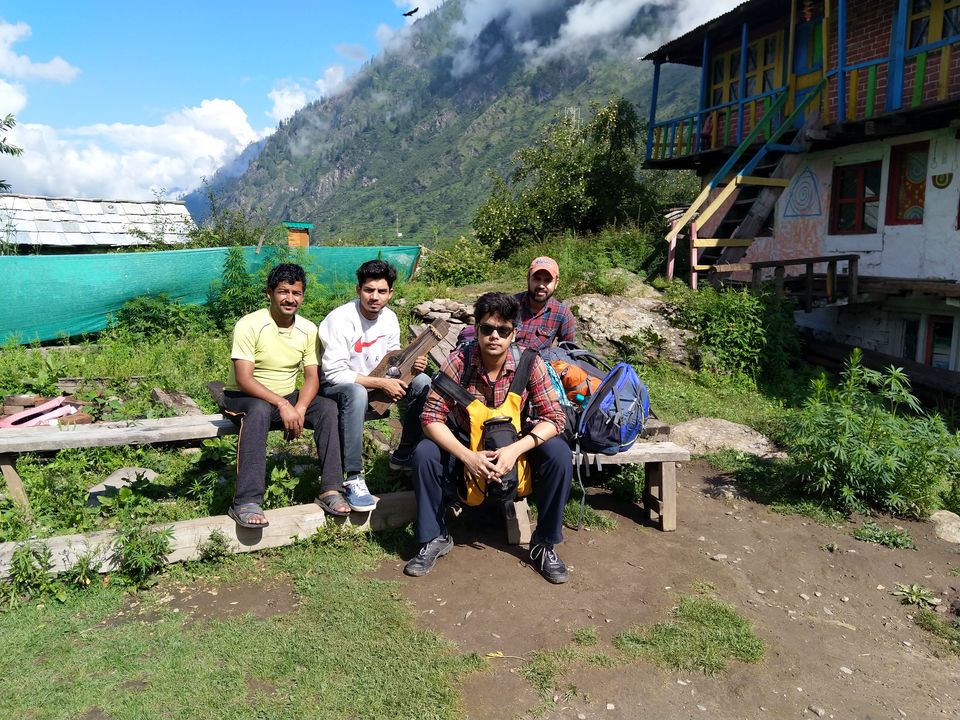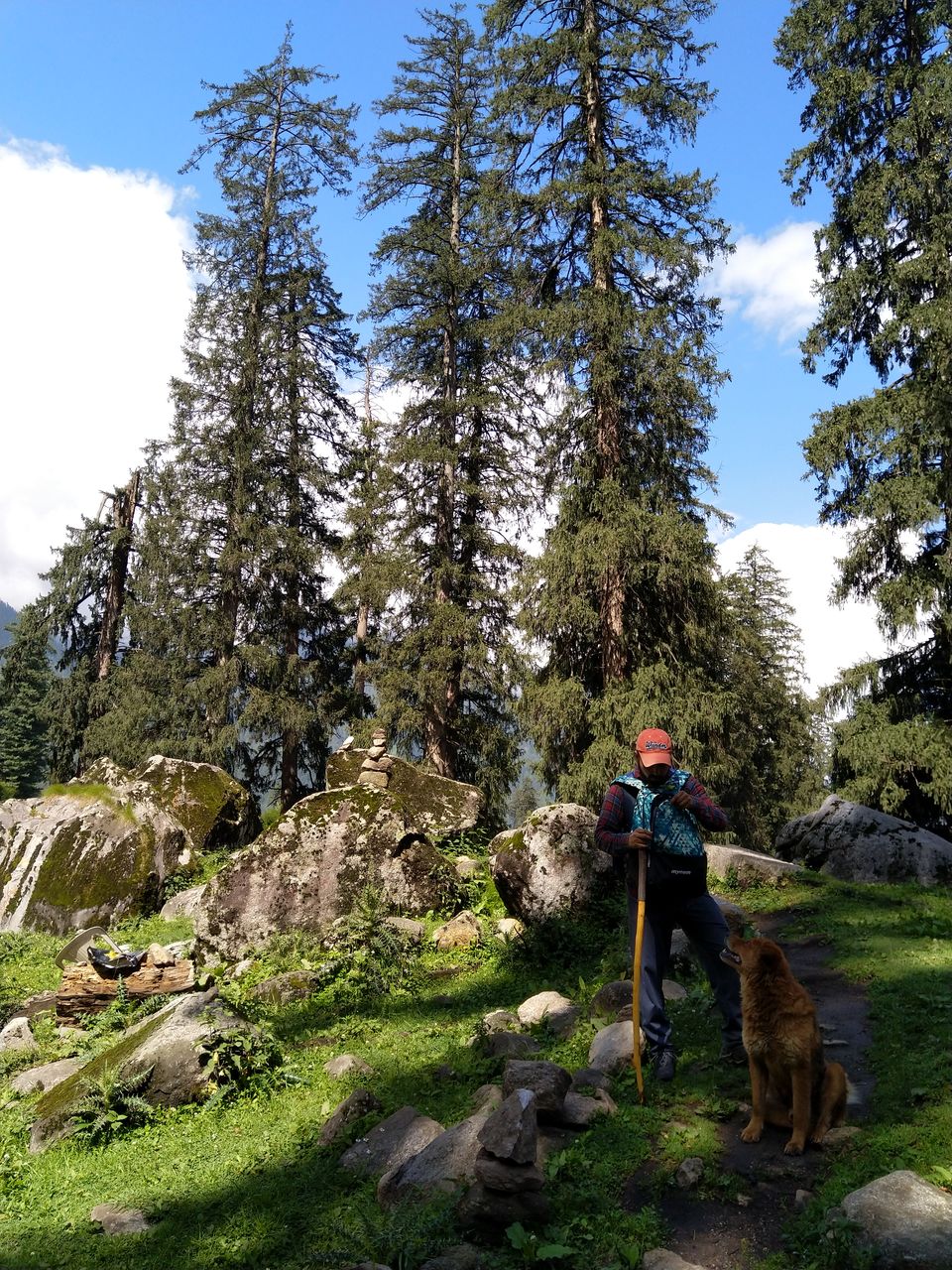 Here comes the focus of the trip "Kheerganga Trek", i just want to give important information about the whole trek, because its very much important to have proper knowledge of the place before you take on this adventurous journey. There are 2 routes to reach Kheerganga, one is from "Nakthan Village" for that you need to take the left from Barshaini Dam and continue on the path. Second one is from Kalga Village, as you know we were staying in Kalga Village, so we have to start our journey from here. The main difference in both routes is, that from Nakthan Village side you will have a clear view of Mountains and the path is a bit better than Kalga route, but for the whole path till Rudranag, you will have to face river alongside. On the other hand Kalga path to Kheerganga is all covered with dense forest and waterfalls.
My advice is that go from kalga and come down from Nakthan village. But in monsoon and heavy rain please avoid Kalga route as it gets very slippery and not safe to trek.
Coming back to my journey, we reached Kheerganga at around 2:30pm and booked our mountain facing tent. Just after putting our bags we rushed to the Hot water springs and spend around 1 hour there. That is the best thing to enjoy in Kheerganga. After taking bath, we got ready and went on for a photography walk and clicked some picturesque images.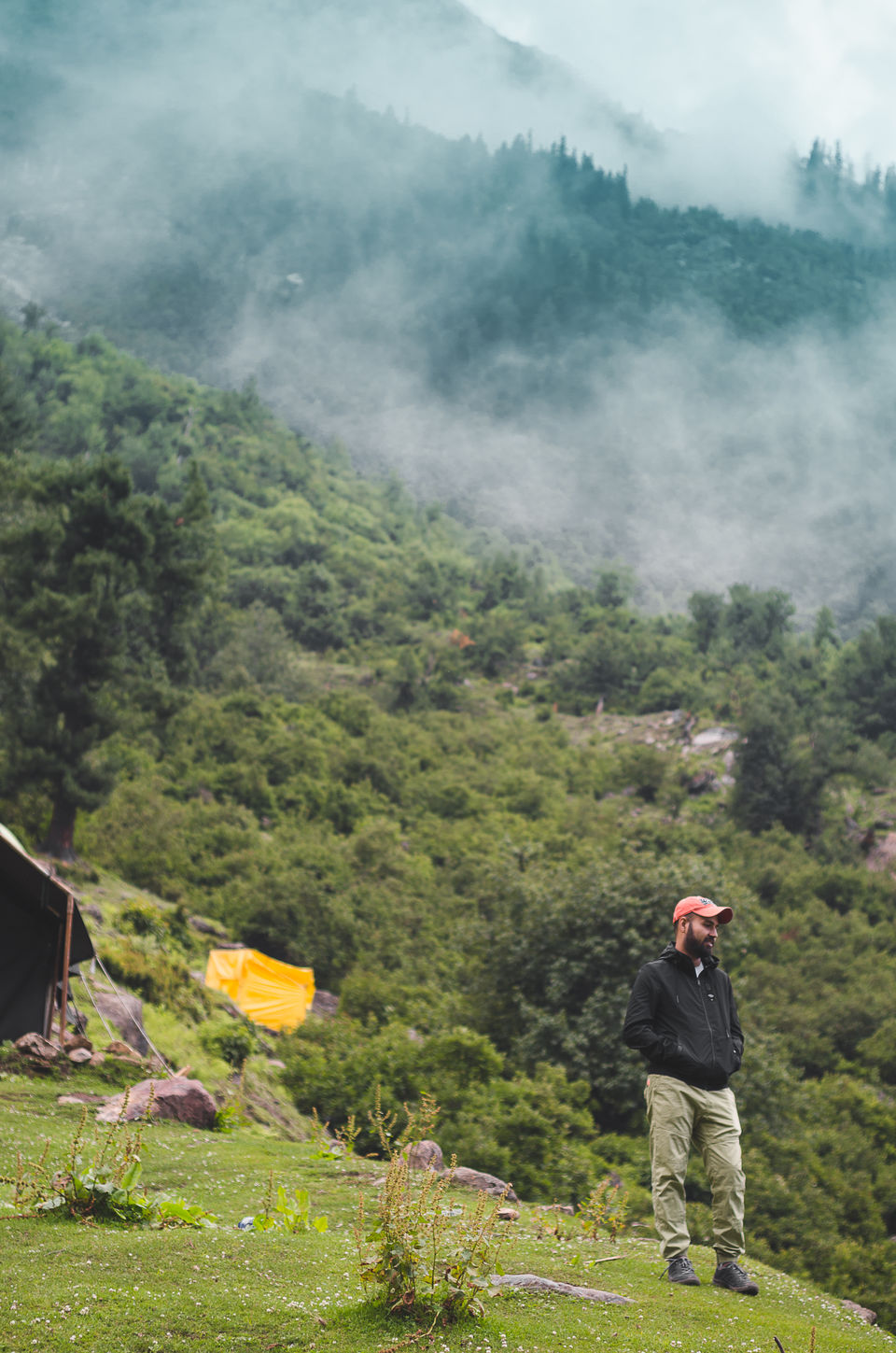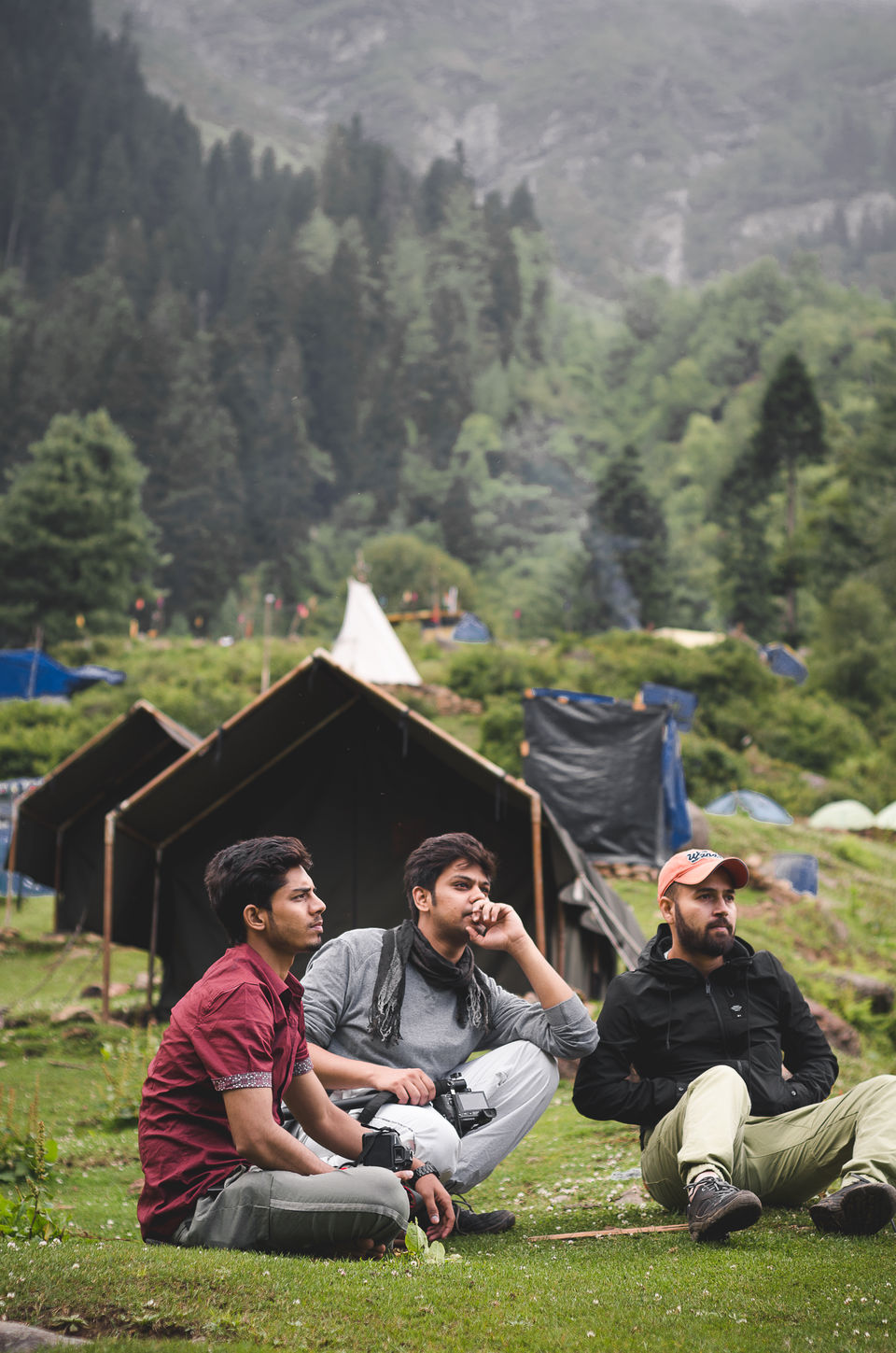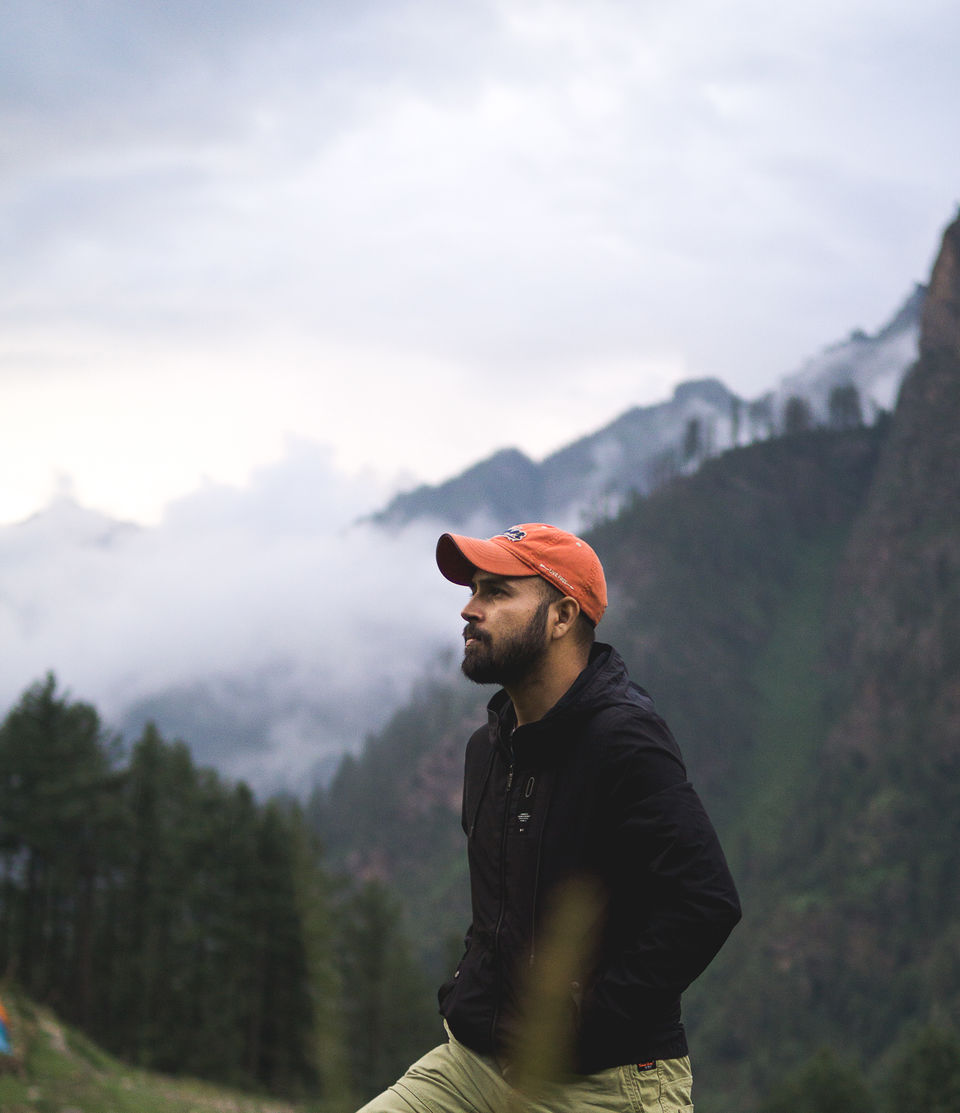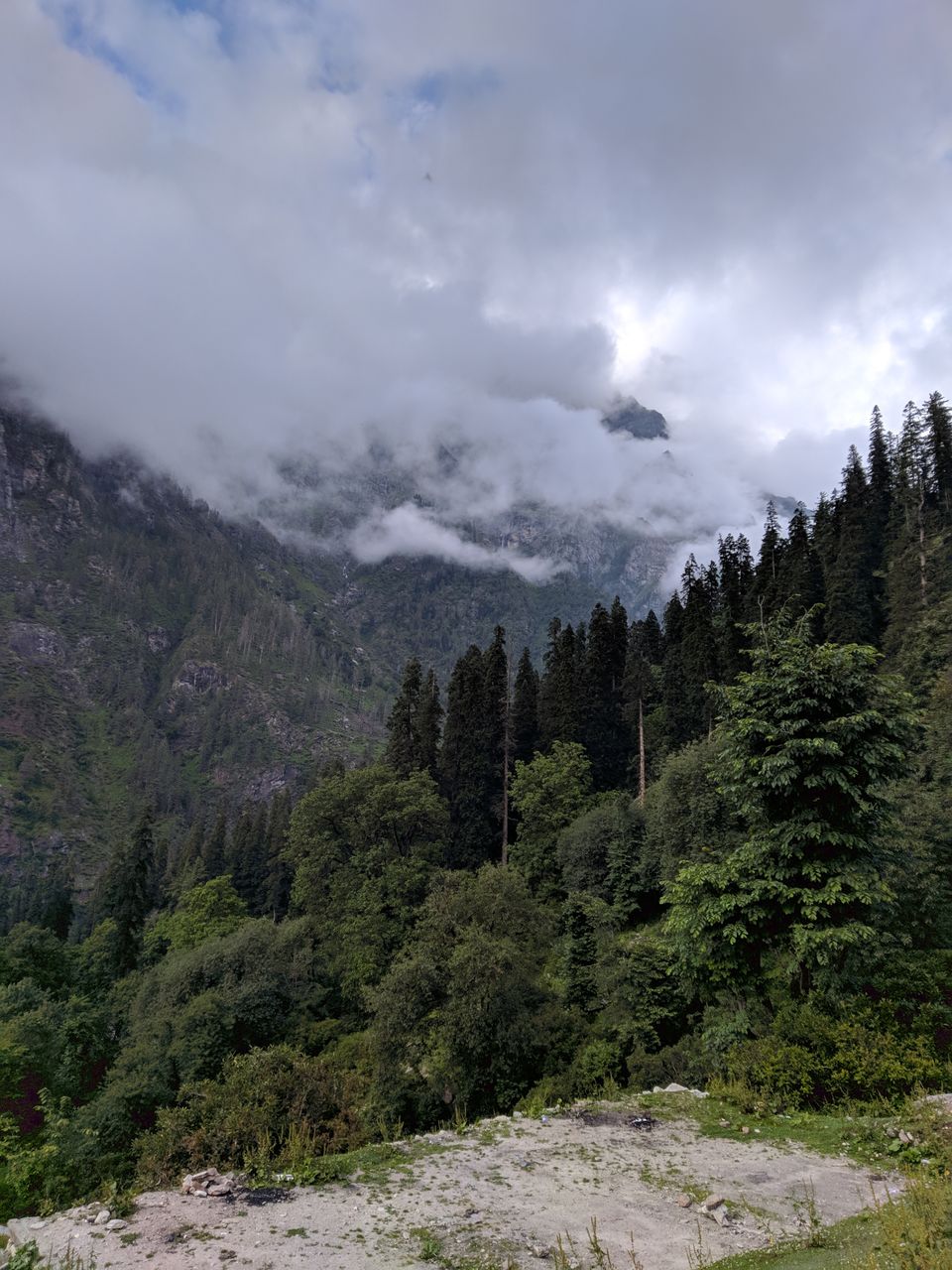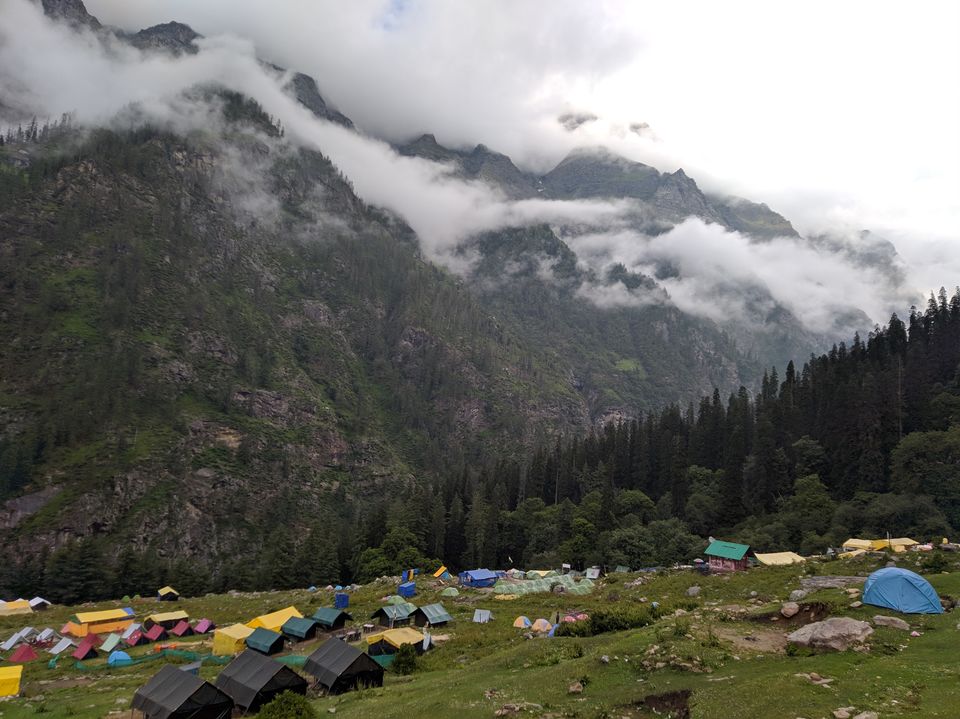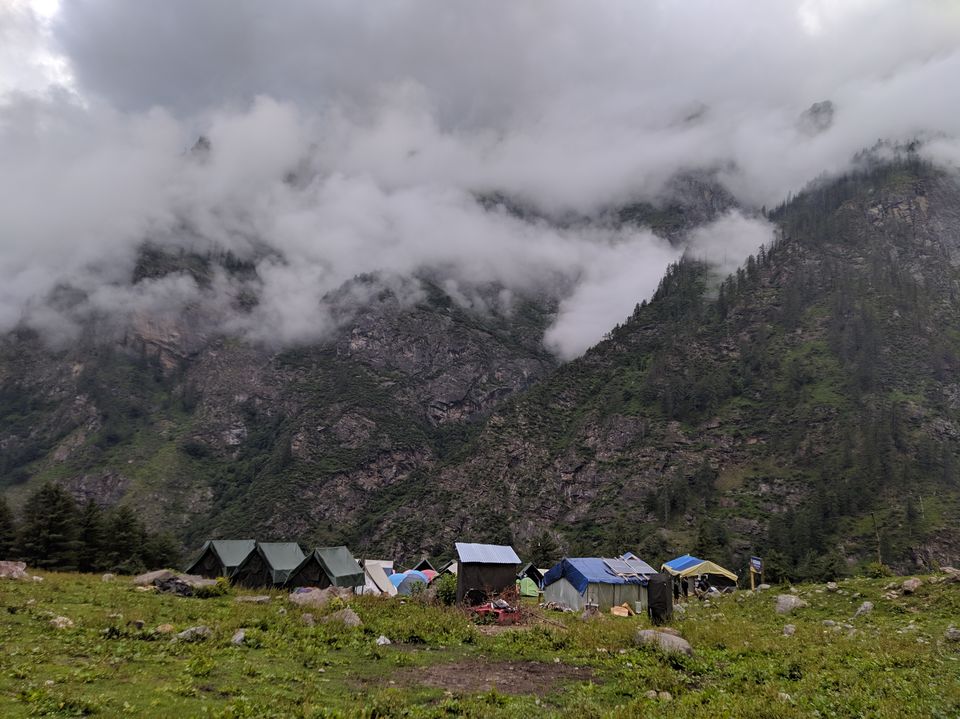 We had dinner in our tent, that was a beautiful moment i cant express in words. It was around 11-14 degree Celsius. Each one of us had 2 blankets and we also had our jackets on. After spending the night, early morning we started our descent and took us 5 hours to reach Barshaini. We took the cab to Manikarn, from where we need to catch our bus to Delhi.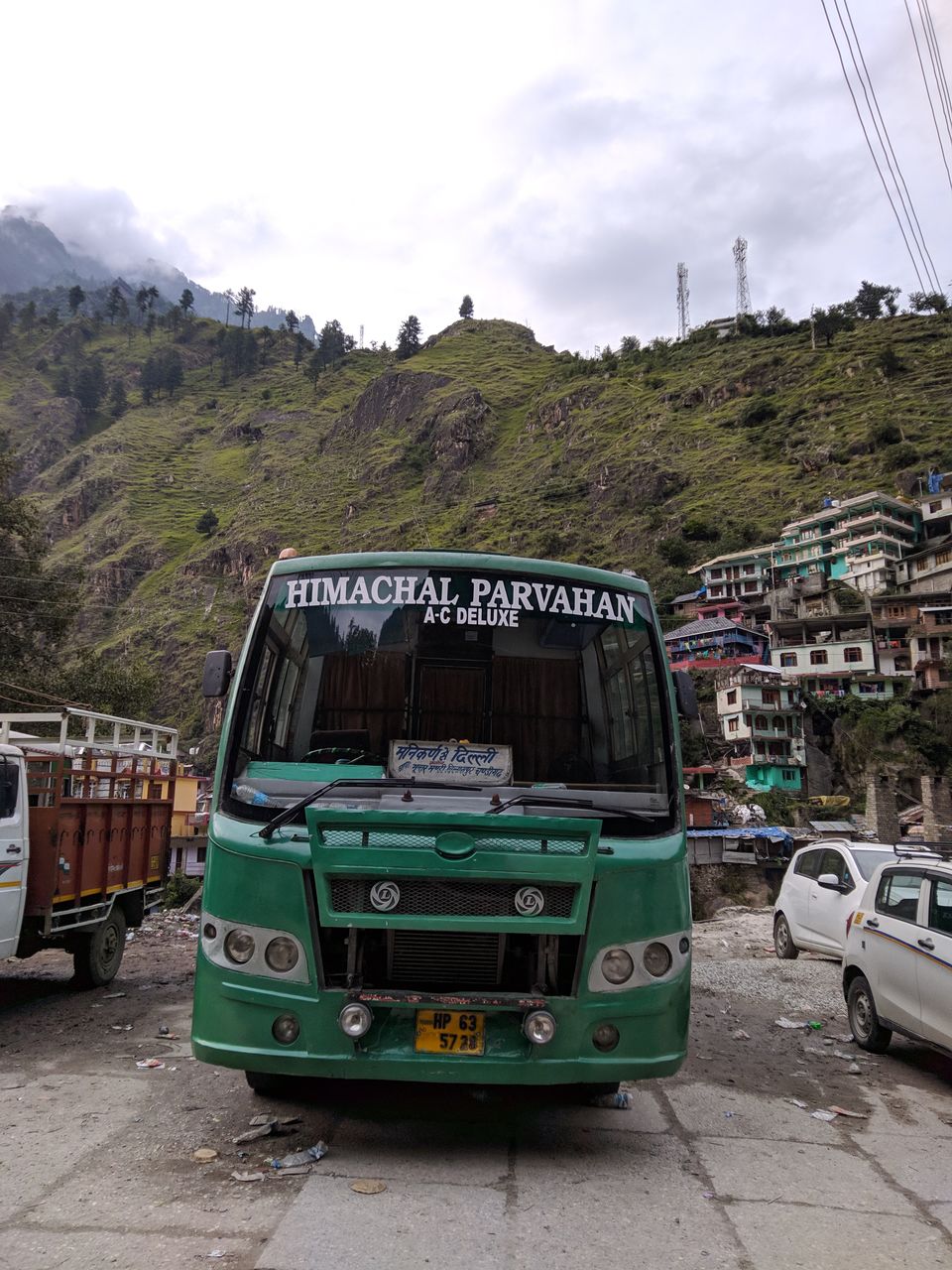 After spending 13 hours in bus we finally reached Delhi and continued to our daily routine. That's the end of my blog. If you like it, please share and support. Also I will be posting a complete Photo-blog in coming days.
Don't forget to follow me on Instagram for amazing travel pictures. Handle - @ambient_pictures