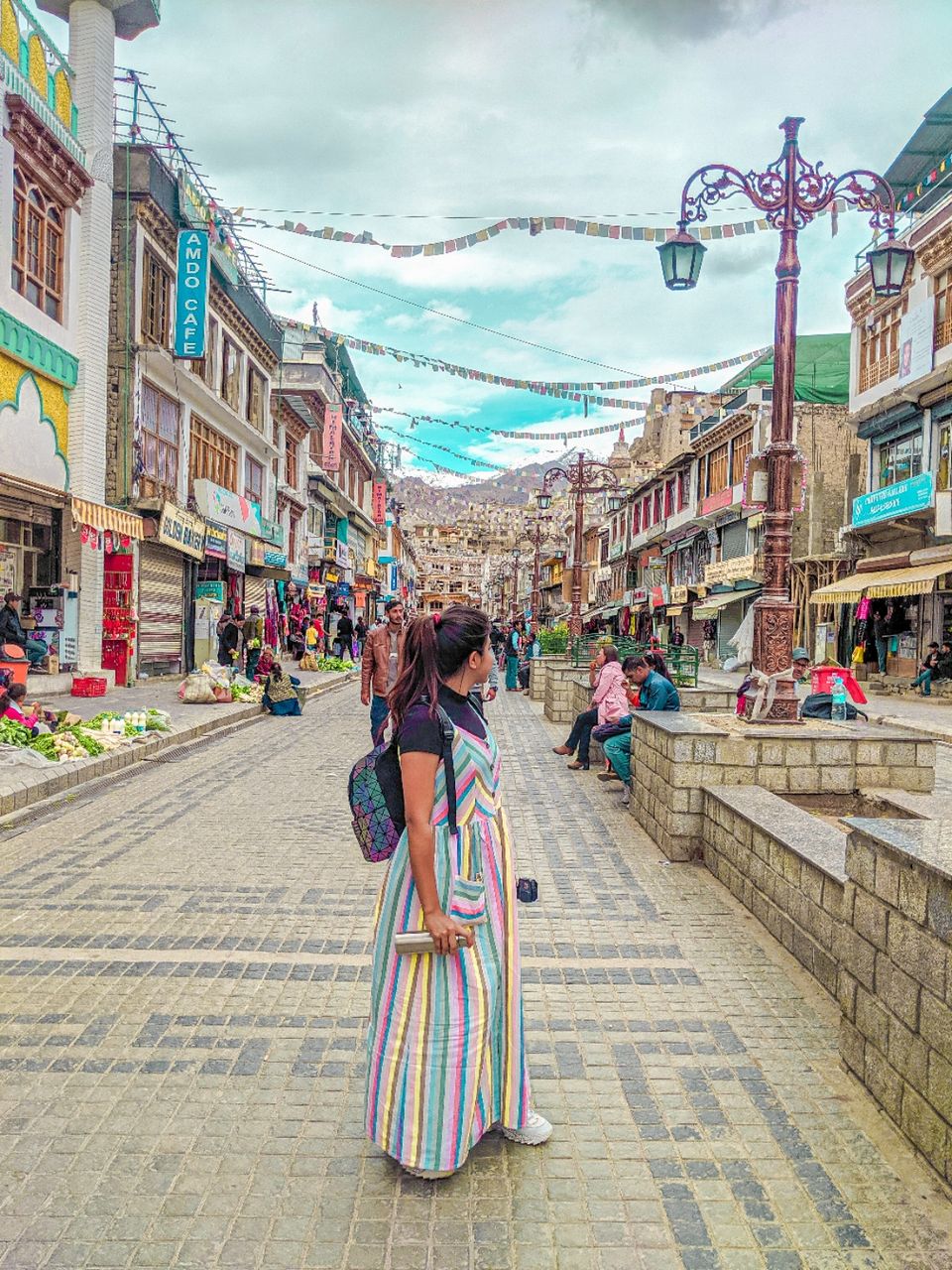 DAY 1 IN LEH, LADAKH
Jullay guys! Finally, I am back with the blog post that I promised after a long delay.
It had always been a dream of mine to visit Ladakh. The stories of the clear blue skies, alluring lakes, the fresh mountain air with breath-taking views, the high-octane rush of river rafting in sub-zero temperature, that maggie with a mountain view and the peaceful monasteries has always fascinated me. And you all know, social media is filled with such which makes you want to travel to Ladakh right away.
No matter how much you see online or listen to the travel trails of others, it's obvious that Ladakh is not one of those places you can understand virtually. It is a place you need to witness, breathe, experience and feel for yourself. Experience is the magical word that leads you to travel places and you can only imagine my excitement when the Theraparatravels team presented me with an opportunity to travel to Ladakh along with my Instagram fam. It was an experience that I will cherish forever.
Here is my attempt at showing you a glimpse of what I experienced on my first (of many more) visits to this rooftop of the world, Ladakh.
GET IN:
There are regular flights to Leh. Many people prefer to travel to Leh by road. But, we chose to fly since all we had was 9 days in hand to make the most in Ladakh. And, trust me my experience of flying to Leh was the best. Our itinerary was already best planned by the Thera Para Travels team which included a few of the untouched places too.
The snow-capped mountain view from the plane window was breath-taking. Also, I did good research on the internet just before choosing my seats to not miss the best view possible. I was only praying that the weather is good enough for me to feel lucky with the spectacular views of the Himalayas and it certainly did. If you have been following me on Instagram, you already know the kind of a sucker I am for anything with great views. After all, you live in a concrete jungle every day so why miss a chance to enjoy anything exceptional, right?
DETAILED ITINERARY: (ACCOMMODATION, MAJOR ATTRACTIONS, AND TRANSPORT)
DAY 1:
My trip began with meeting one of the travelers at the Bangalore Airport who was joining me on this trip to Ladakh. We were so excited and looking forward to a fun new experience of traveling with totally new beautiful souls.
We reached Leh airport by 7 AM and we soon realized that the luggage of my friend was missing. After enquiring and making a good number of calls to the airline, they confirmed that the luggage was left behind at the Mumbai airport by the airline. They assured us that they would handover it the next morning. It was kinda shocking for us to even imagine how to survive in Ladakh for the coming 9 days just in case we don't get it. Nevertheless, we got her luggage on the next day without any hassle.
We met our guide outside the Leh airport and the drive to our homestay (Eco Residence, Leh) early in the morning was so surreal that Leh had already made its first impression of Ladakh. Upon reaching the homestay, we were so warmly welcomed by our homestay owner with the herbal tea followed by the breakfast to quick start the surreal morning. We then rested for a bit until everyone arrived. By 11.30 AM all had reached, and our endless conversation with every face we saw there had already begun.
LEH MARKET, SHANTI STUPA – LEH:
After a while, we all got ready and left for Leh market to have some authentic Ladakhi cuisine for lunch. We feasted on some Ladakhi bread with nonveg curry and started our Leh market trail to have a quick glance at the market.
We then left to Shanti Stupa, a beautiful white-domed Buddhist stupa on a hilltop located in Chanspa, 5 km from the main city of Leh. As we climbed up the hill to the stupa, we felt breathless for the first time in Leh. After spending some good time at the stupa, we headed to the "Shanti Stupa Café" that overlooks the entire vibrant city of Leh. We perched ourselves there on the corner seats with some Herbal tea and noodles enjoying the beautiful view.
SINDHU GHAT, SHIWASTHAL GROUND – LEH:
In the midst of some crazy conversation, our super cool driver promised us to take to a new place that was not a part of our itinerary. We were all super excited. After a good 30mintes drive, we arrived at the breathtakingly gorgeous place, Sindhu Ghat. We played in the freezing cold water, we built a stone stack pyramid on the bank of river Sindhu, took a hundred pictures with the colorful flags and mountains in the backdrop. Life felt so beautiful in there but the day was not over yet. Luckily, it was Dalai Lama's 83rd birthday on the same day. We got to celebrate his B'day with the locals at the Shewatsel ground. The vibe of the place was all the feels in the world. We sang and danced our hearts out with the locals and that was my blissed-out moment of the day.
Our day was ended with a quick stroll in the Leh market again at night followed by the simple home-style dinner at our homestay. Our super sweet homestay owner promised us that he would have nonveg in the menu for us nonveg lovers for the next day dinner and we could not be more happy and thankful. We sat with the homestay staffs to watch cricket for some time as the world cup was going on during that time. Our day ended with so many good notes and we could not be more blessed and thankful for the time that we were having together.
My day 2 post is on its way and I can't wait to share my experience with you guys again. Also, have you read my Sikkim blog post yet? If not, click here to go on a virtual tour to Sikkim and plan your next trip.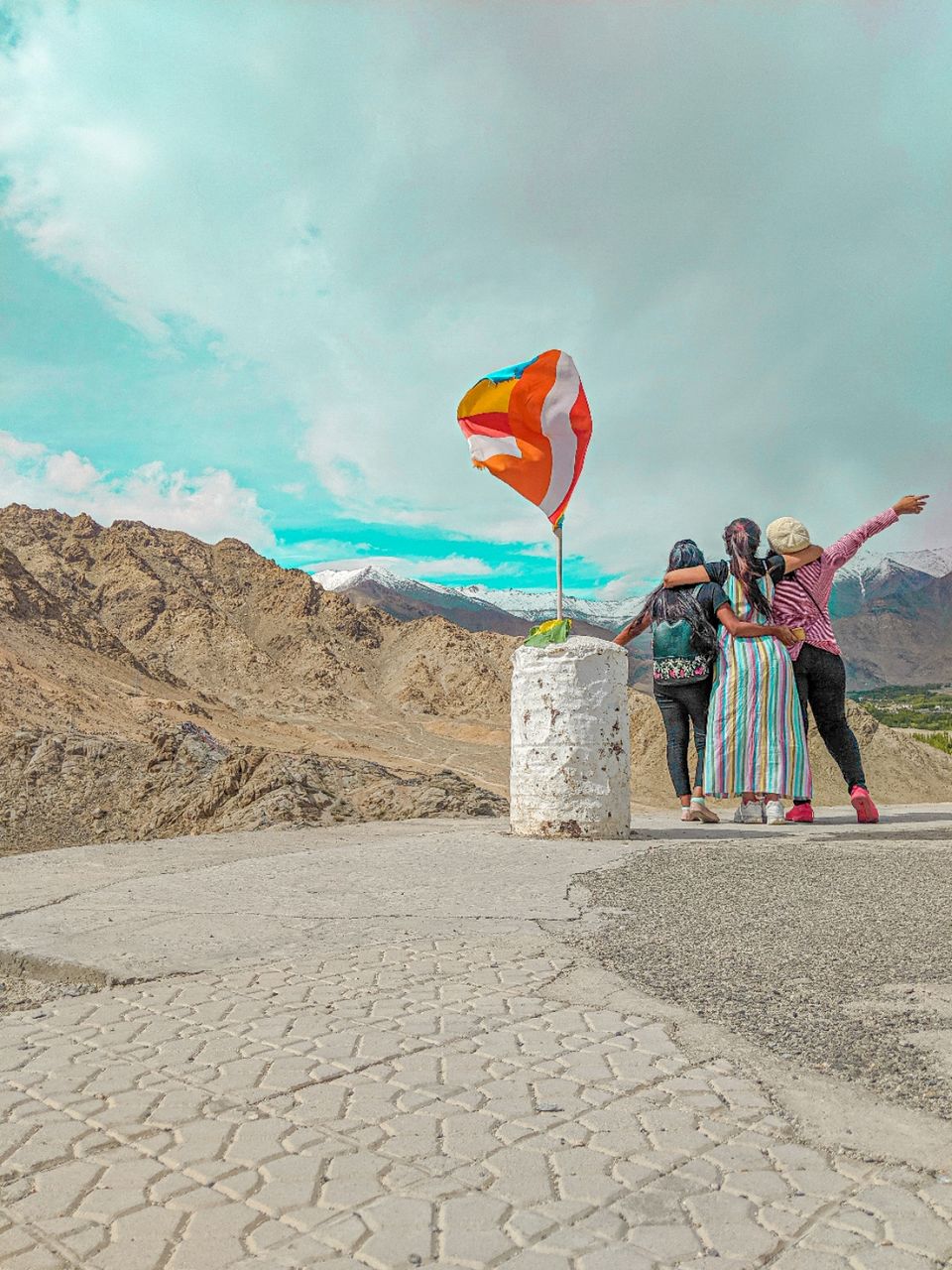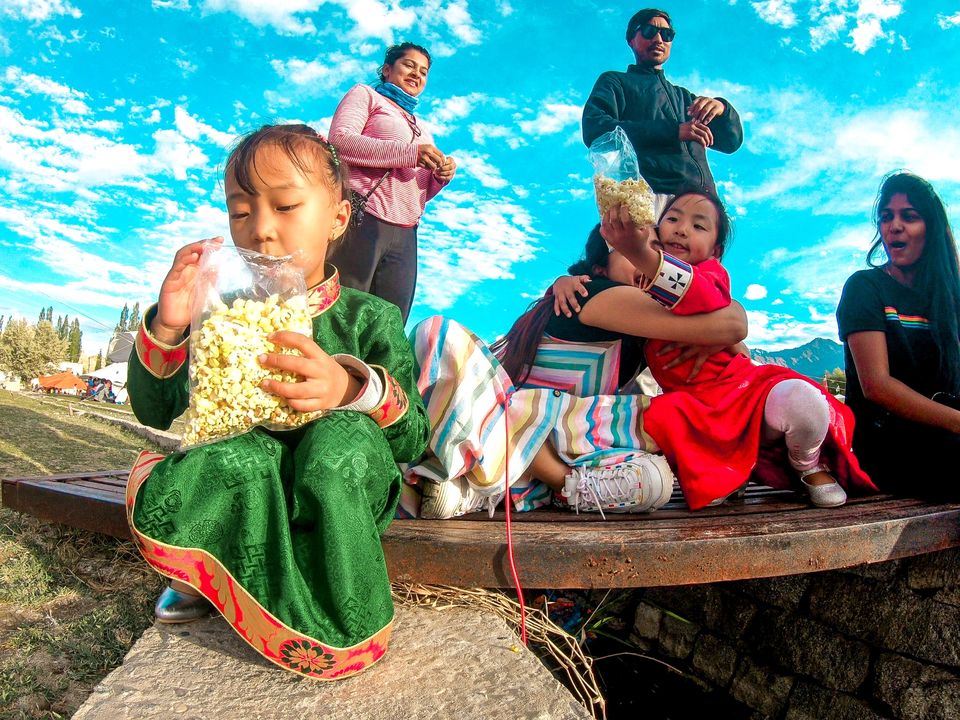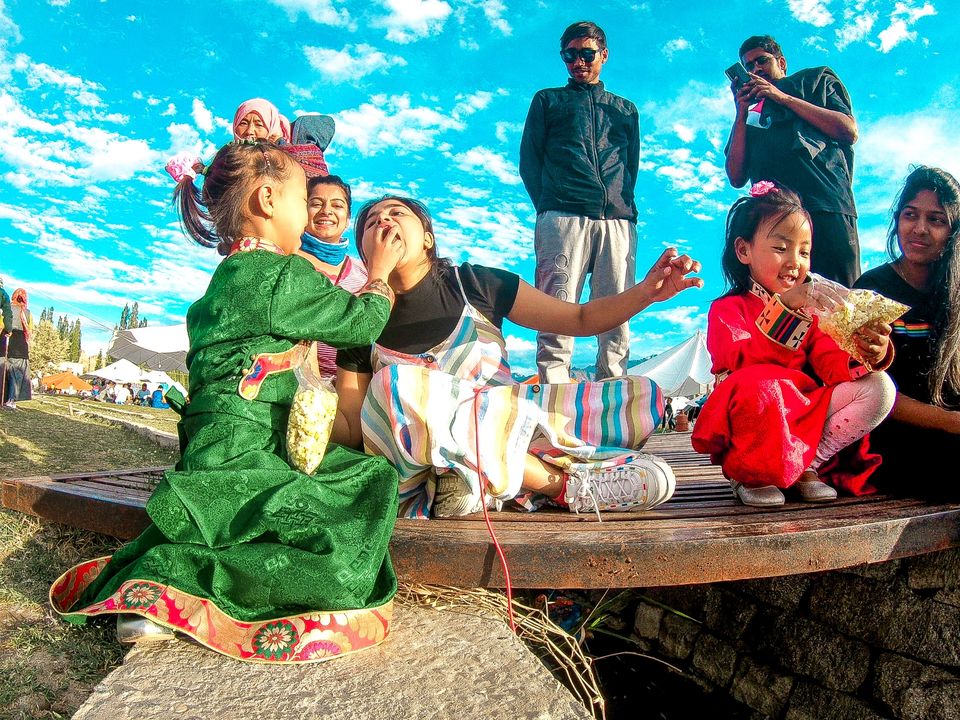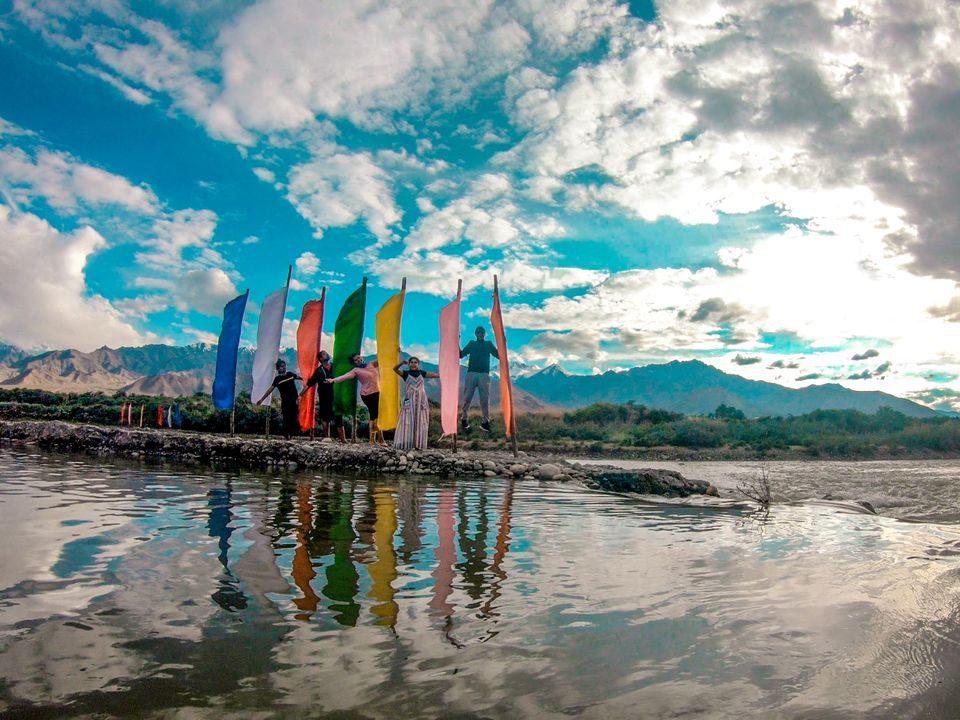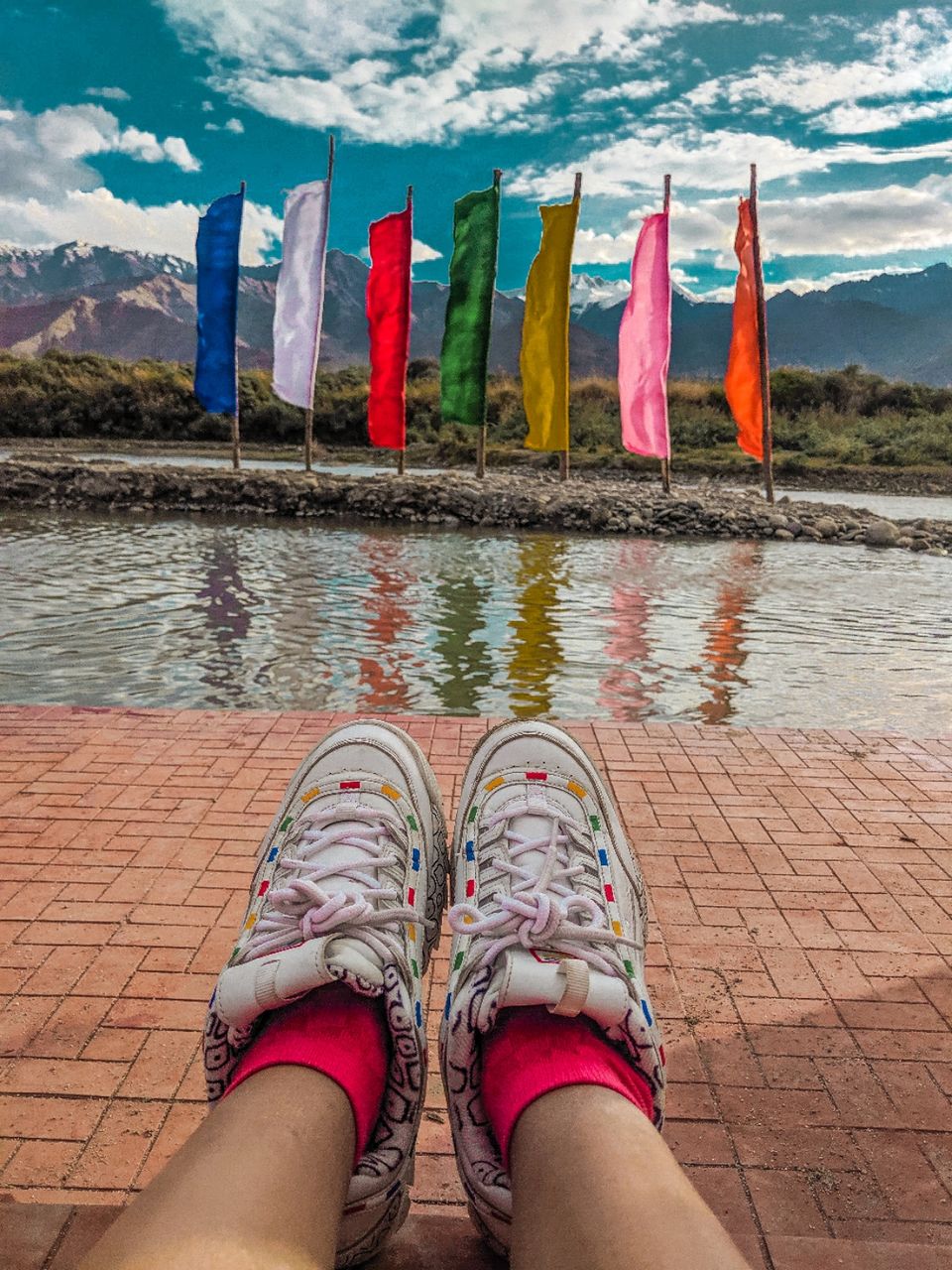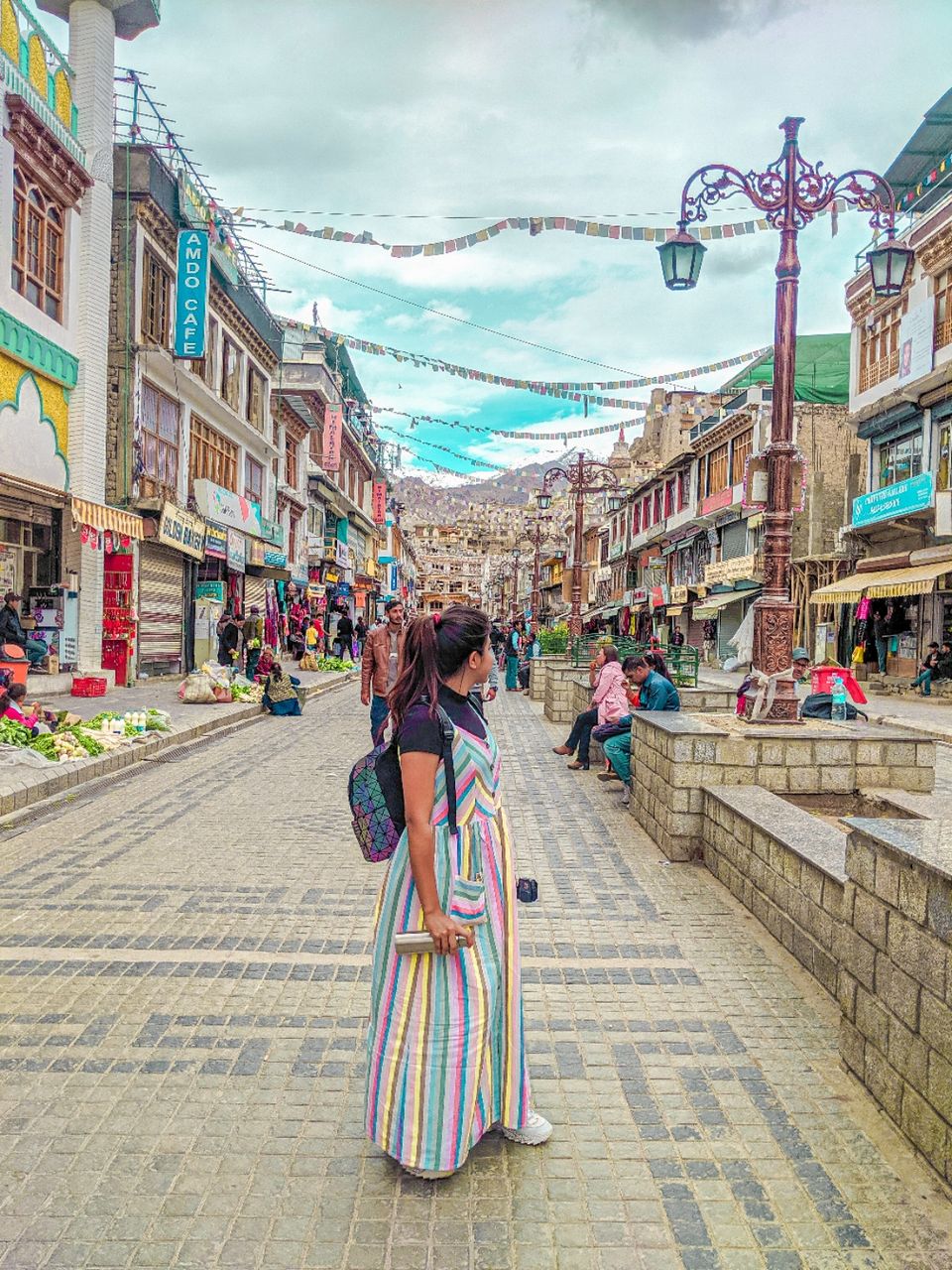 Frequent Searches Leading To This Page:-
Places to Visit in Ladakh, Best Tour Packages for Ladakh, Top Ladakh Tour Packages for Family, Top Ladakh tour packages with price, Budget Trip Packages for Group to Ladakh, Things to do in Ladakh, Ladakh Holiday Tour Packages