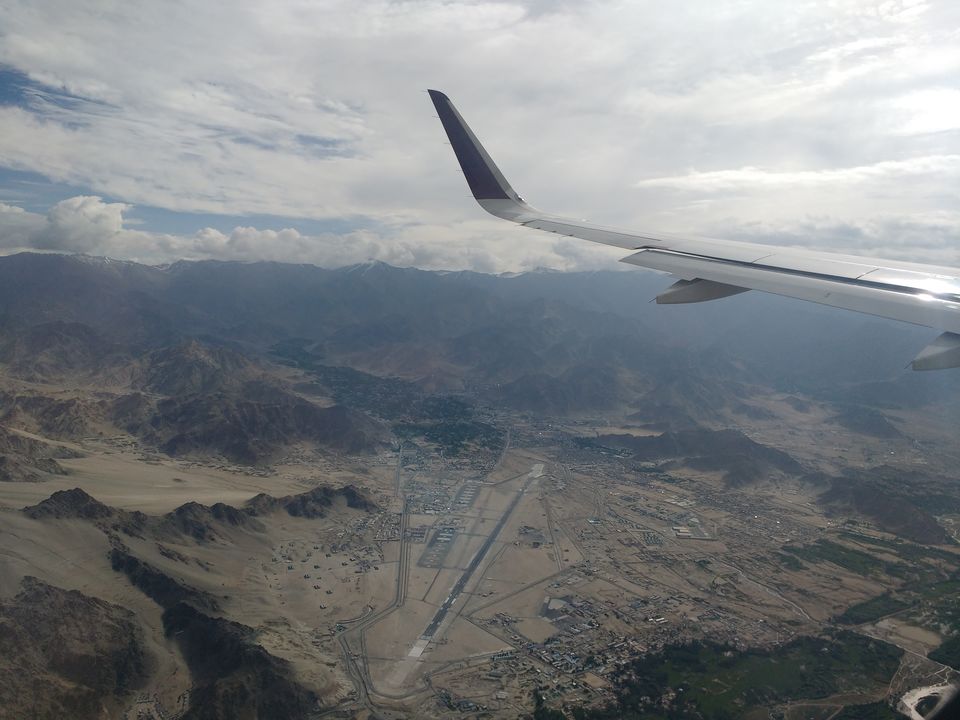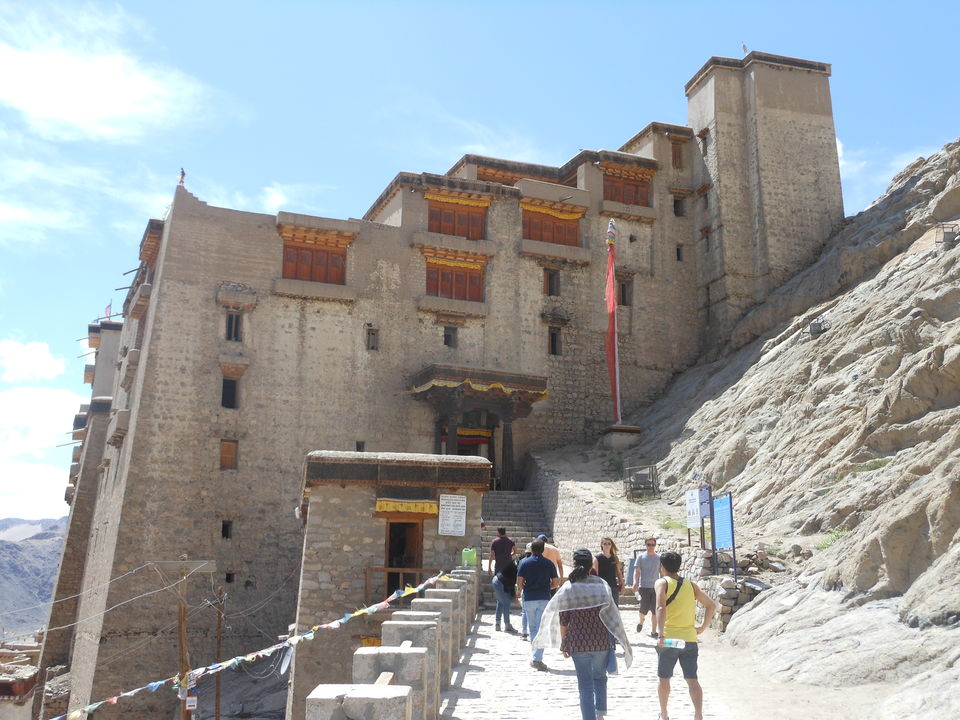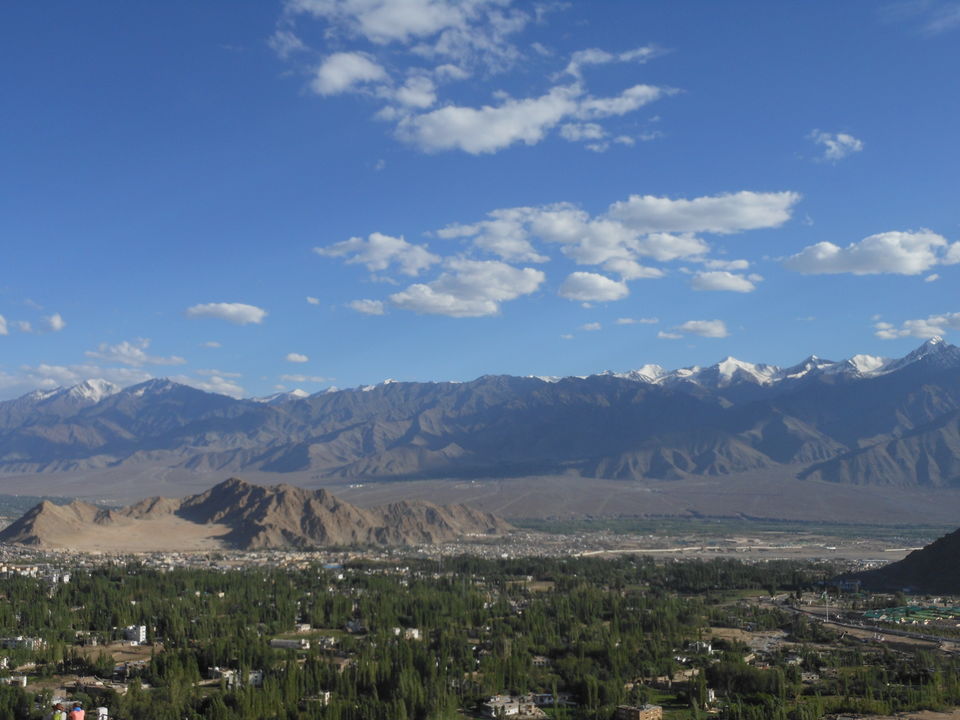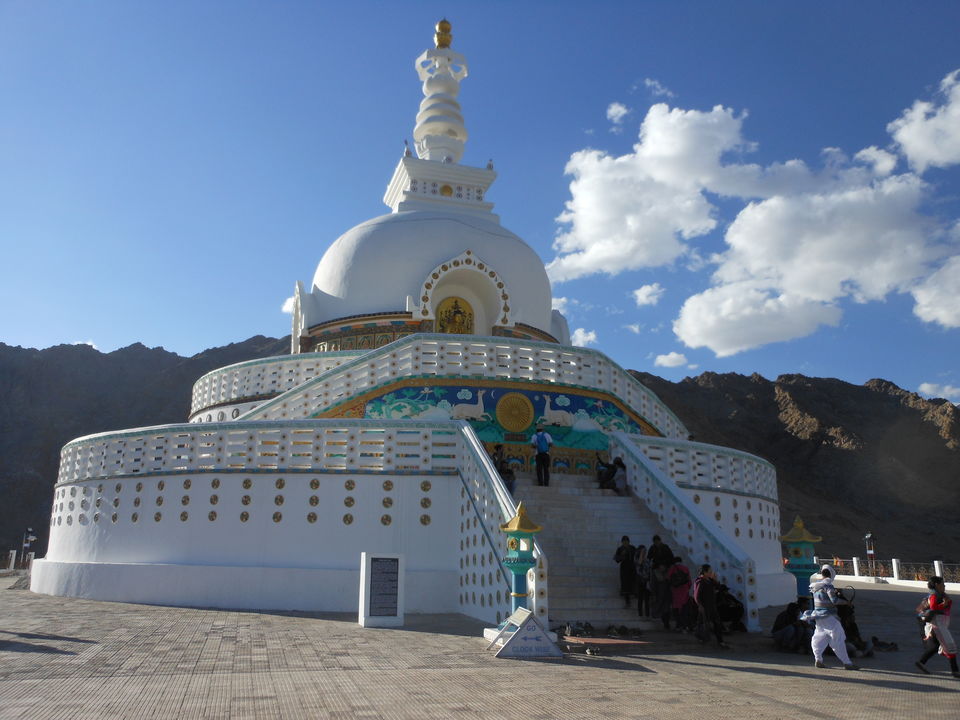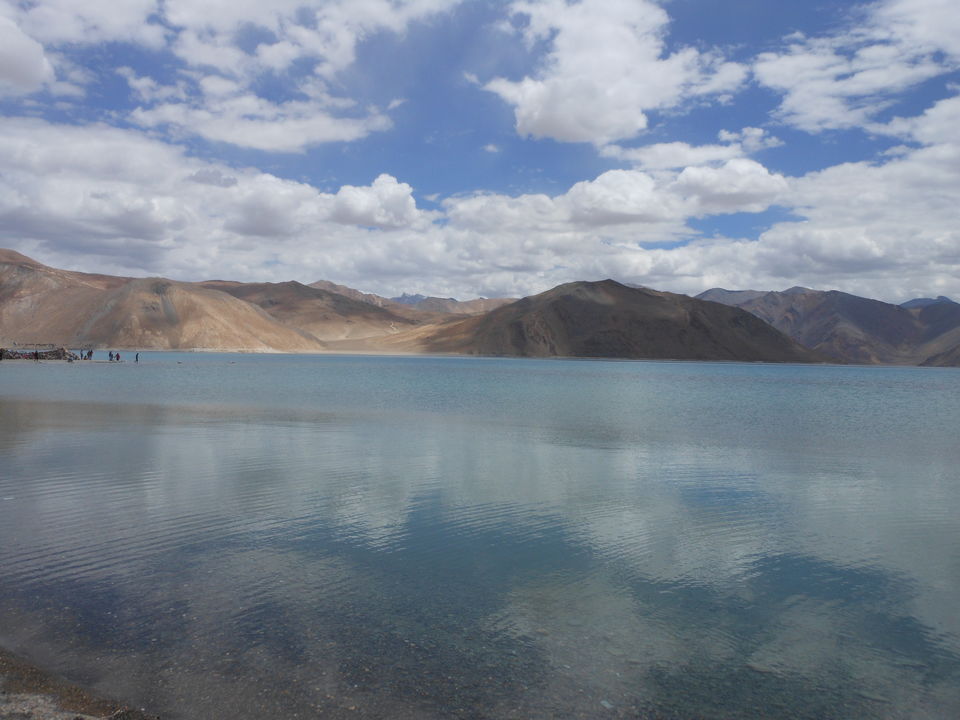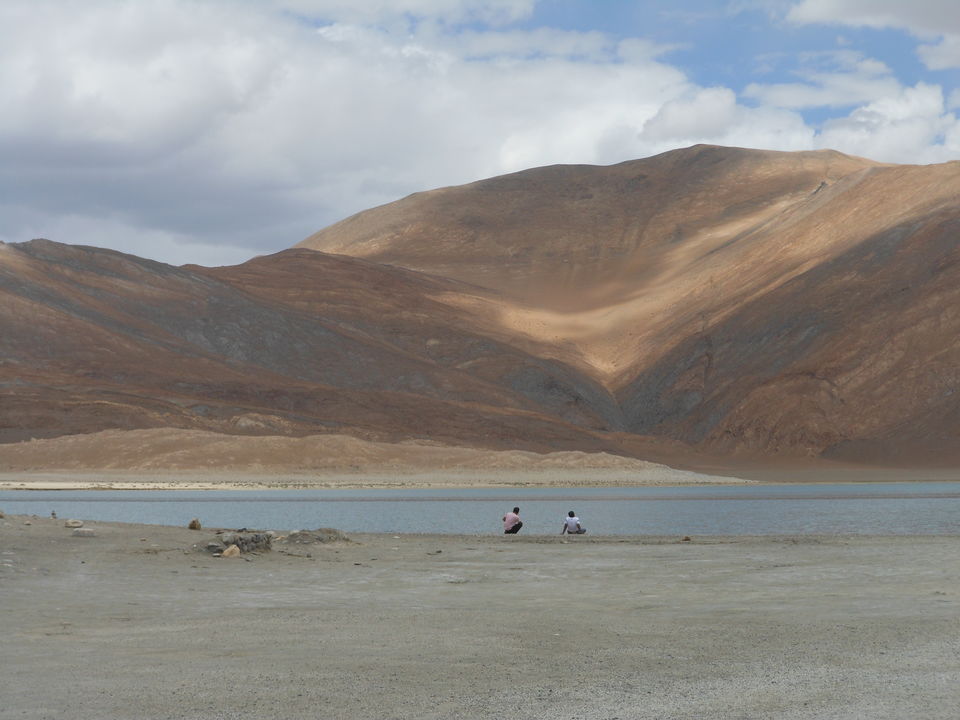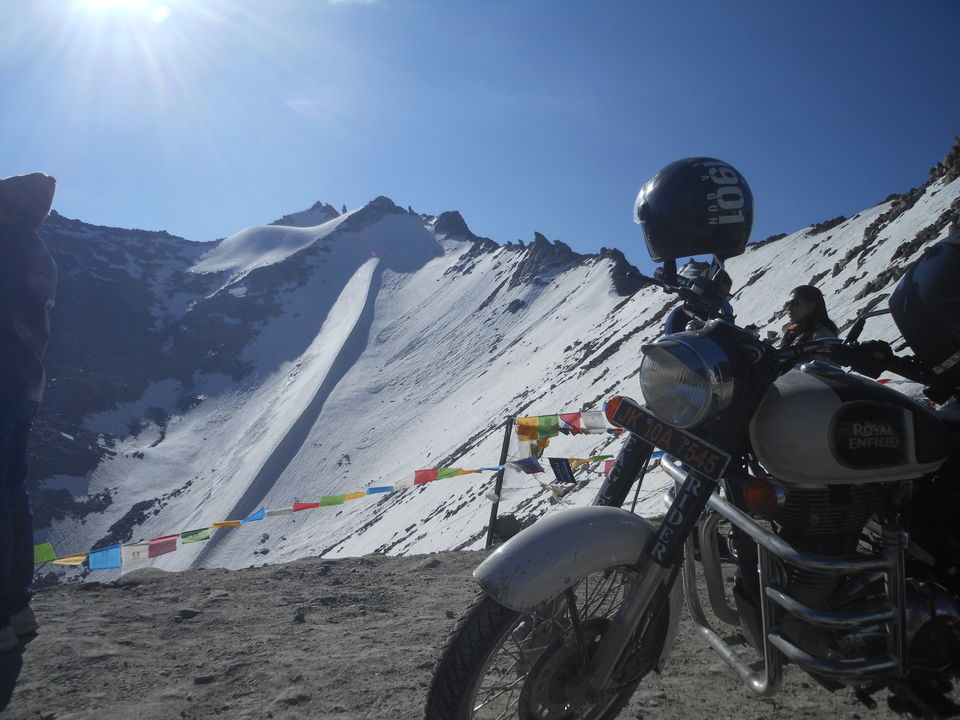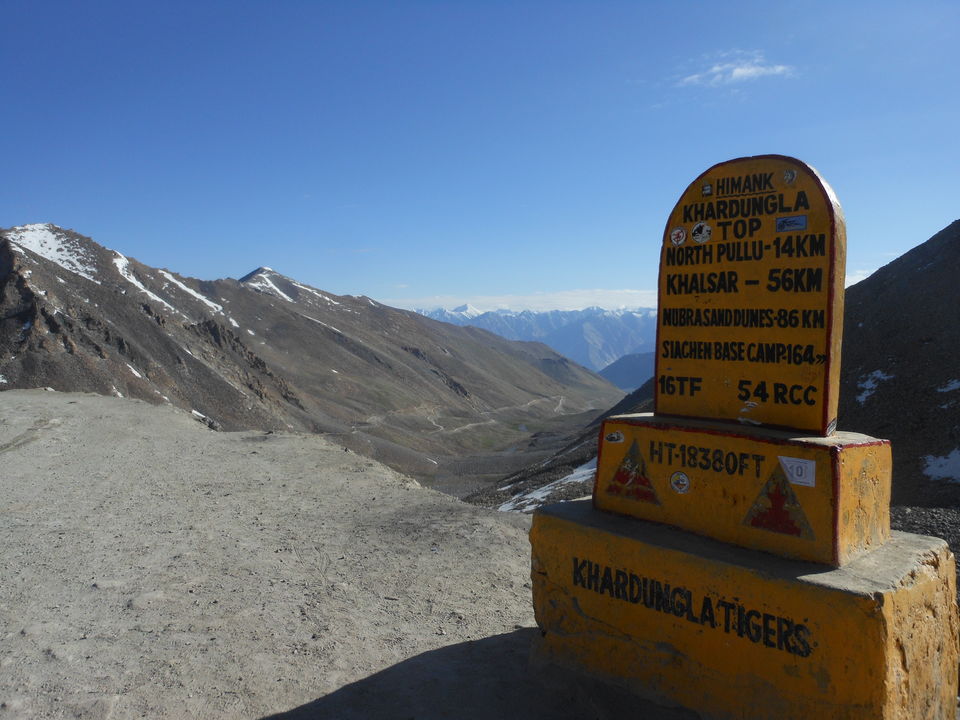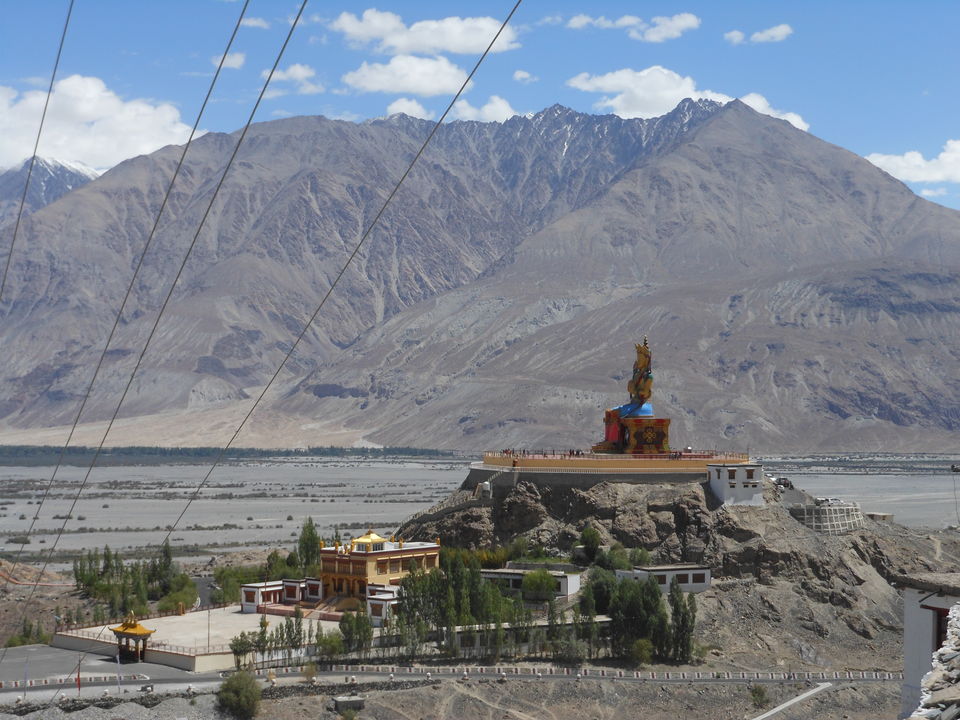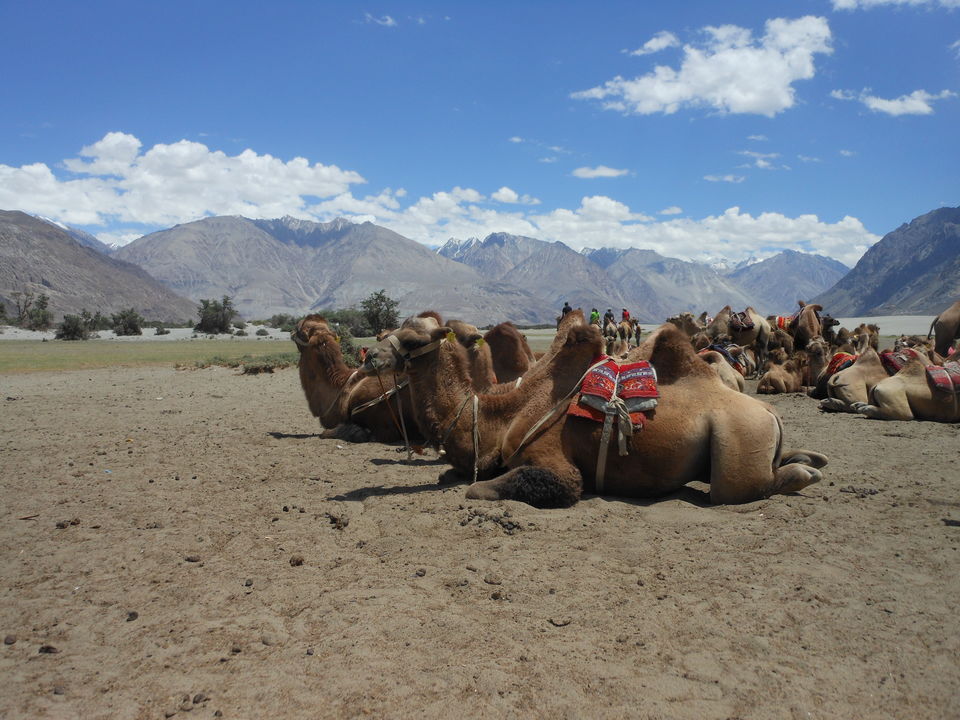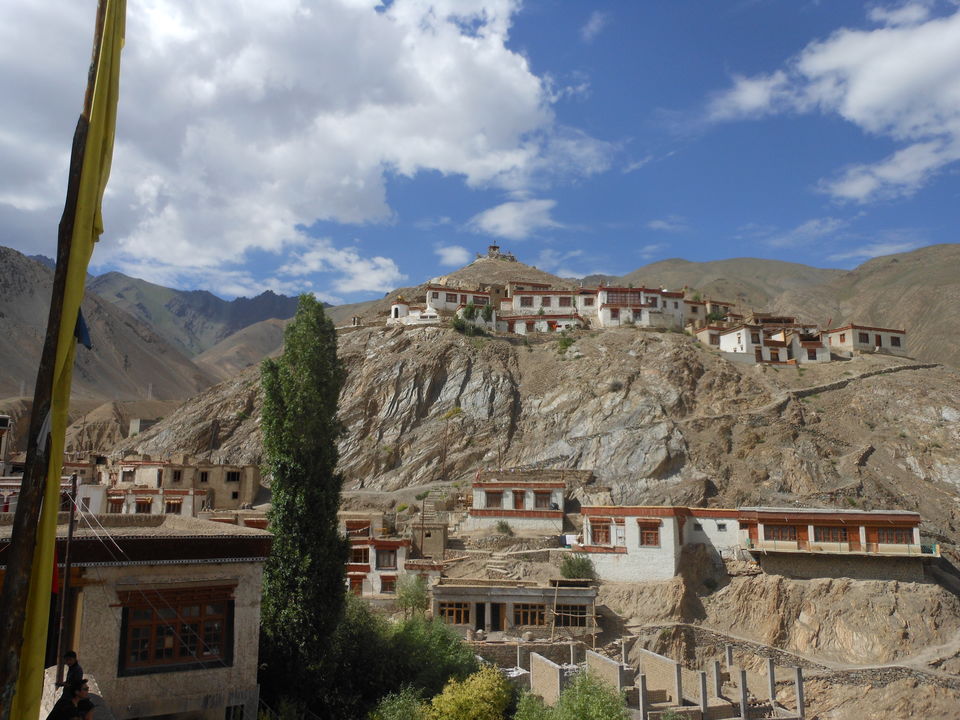 Ladakh is probably on the bucket list for many of the passionate travelers across India and world. One wants to either experience the mother of all bike ride or get soaked in the beauty of its landscape. I also wanted to visit this mesmerizing destination and got a chance to live it in the month of July 2017.
While planning for Ladakh, you may feel that it is an expensive dream to live. But let me share with you how you can visit this destination in a limited budget and still experience the best of it.
My Ladakh itinerary.

Day 1
We landed at Leh Airport at around 8:30 AM. It is a very small airport and the runway is clearly visible as you are landing. We could see ourselves approaching the beautiful mountains. It is one of the highest commercial airports in the world. I had a feeling already that this is not any usual trip and is full of wow elements.
We had planned our trip with YHAI (Youth hostel association International) and thus we went to their hostel. As it was Day 1 for us, it was the acclimatization day and we just relaxed.
Day 2
On this day, we went for local sight-seeing. We started at 9 AM around and went to The Hall of Fame. It is located near the Leh Airfiled, and is a museum constructed as well as maintained by the Indian Army in the memory of the soldiers who had lost their lives during the wars. Great place for history lovers.
After this, we visited the Spituk Gompa. The view from the monastery is beautiful. One can see the mountains and the airport runway is also visible. We saw many flights land and takeoff.
Magnetic hill is also an interesting place to Visit. Your vehicle will roll on the road like a downhill while it seems like an uphill. Go and explore the mystery yourself.
We also visited Sangam point where Zanskar and Indus River merge together. Pathar Saheb Gurudwara, Shanti stupa and Leh market are few of the other places that one can visit.
This day will give you a good feel of the culture and how life at Leh is so different from ours. I started appreciating the surrounding and the people there.
Day 3:
Changla Pass and Pangong Lake
We started early in the morning as there was about 10 hours of total travel this day. We had to return to Leh on the same day and it is strongly recommended that you reach before sunset. The distance from Leh to Pangong is around 155 kms and the roads are not good. So be prepared for a bumpy ride.
While on our way to Pangong, we took a halt at Changla Pass which is the second highest pass.
We reached Pangong at around 12:30 PM. The view of the lake is beautiful and the journey till Pangaon was mesmerizing. We had our lunch and spend some peaceful time at the lake. You can talk a walk by the lake and enjoy the beauty.
There was a feeling that we are out of this world and probably this is a different planet we have come to visit. The nature is untouched that it felt new and refreshing. I felt as if I am a part of a beautiful painting.
Day 4:
Today also we started early. On our way to Nubra valley, we halted at Khardugla which is world's highest motor-able pass. From there we again started our journey towards Nubra. The road trip is amazing and as we proceeded towards Nubra, we could see white sand and flowing river. The mountains looked beautiful with sunlight falling on them. We visited Dixit monastery which had a small museum where you could prepare your own tea and enjoy it by the window side with breath taking view. Nubra valley had picturesque view and astonishing mountains. One can enjoy the double hump camel ride here in the sand.
Day 5:
Bike ride to Lamayuru and moon's land
This was a buffer day for us. My husband was keen on going for a bike ride. We hired bullet from the market at 9:30 am around and left for Lamayuru which is around 125 kms from Leh. This was the only destination for which the roads were in very good condition. We just had to follow the highway to reach our spot. As you are about to reach, on the way, you will come across Moonland. Here the mountain is formed in such a way that they look like craters on moon. The view is very nice. As you proceed little further, Lamayuru monastery will be visible. We spend some time going around the monastery before starting our journey back. If you are passionate about taking a bike ride, do that in Ladakh. It is worth every penny and pain.
Day 6 to Day 8:
Boarded a bus from Leh to Manali with night stay at Keylong.
I was keen to experience the Leh-Manali road drive. So, we decide to drop flight and take a bus by HRTDC which starts from Leh at 5 am. It was indeed one of the best decisions of this trip. There are beautiful valleys, mesmerizing mountain views that one can witness. The ride is scary but will keep you in a magical world for most of the time. We crossed some of the highest and beautiful passes during this journey. Tanglang la, Baralacha la, Rohtang were some of the halts on our way.
We stayed for a night at Keylong and started next day again and reached Manali by 1 PM. From Manali we took night bus for Delhi and then flight till Mumbai.
This trip makes you believe that it is not about the destination always. The journey is equally important and beautiful.
Things to Carry : sun cap, sunscreen lotion, winter wear, biking gears if you plan to take a bike ride
Budget for 2 people:
Nature of Expense Cost in INR -
Flight from Mumbai to Leh & Delhi to Mumbai - 18,000
Bus ride from Leh to Delhi - 6,000
Stay & Food by YHAI - 10,000
Taxi & Permit - 6,000
Bike Ride for a day - 2,000
Miscellaneous - 5,000
Total - 47,000
If you do not want to opt for YHAI Camp, you can book a hotel in Leh. You will get a place starting from 1200 per day. For sightseeing you can inquiry at the Leh market and book yourself in sharing cabs or hire a bike.
Frequent Searches Leading To This Page:-
Places to Visit in Leh, Best Tour Packages for Leh, Top Leh Tour Packages for Family, Top Leh tour packages with price, Budget Trip Packages for Group to Leh, Things to do in Leh, Leh Holiday Tour Packages