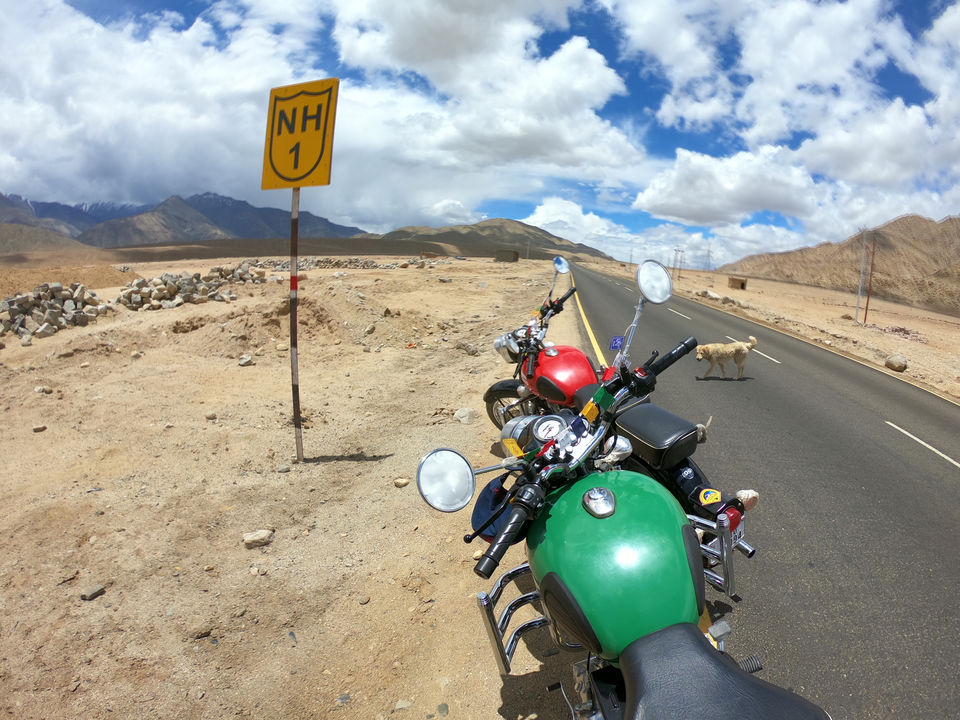 I will place my route data or planning to just give you a idea infact a clear idea how to go about it.
So i landed at around 8 am in the morning by the air india flight. It was 21st may and people told me it will be a moderate weather. I started my journey from banglore then hault at delhi. Immediately after landing got a guest house for 3 each paying 500 rupee a day. It was a well furnished house and we were shocked with the price he took from us. He took care of the hospitality, provided with morning chai every day and what not. Being from mountains i never thought leh to be so cold that too in end may.
Hired 500cc bullets and went on to see the leh city. We ended up the day with leh palace and as it was necessary to get acclematization in the city. People told us that atleast 3 days were required for acclematizatio but we just thought of 1. But I would definitely suggest for atleast 2 days for it.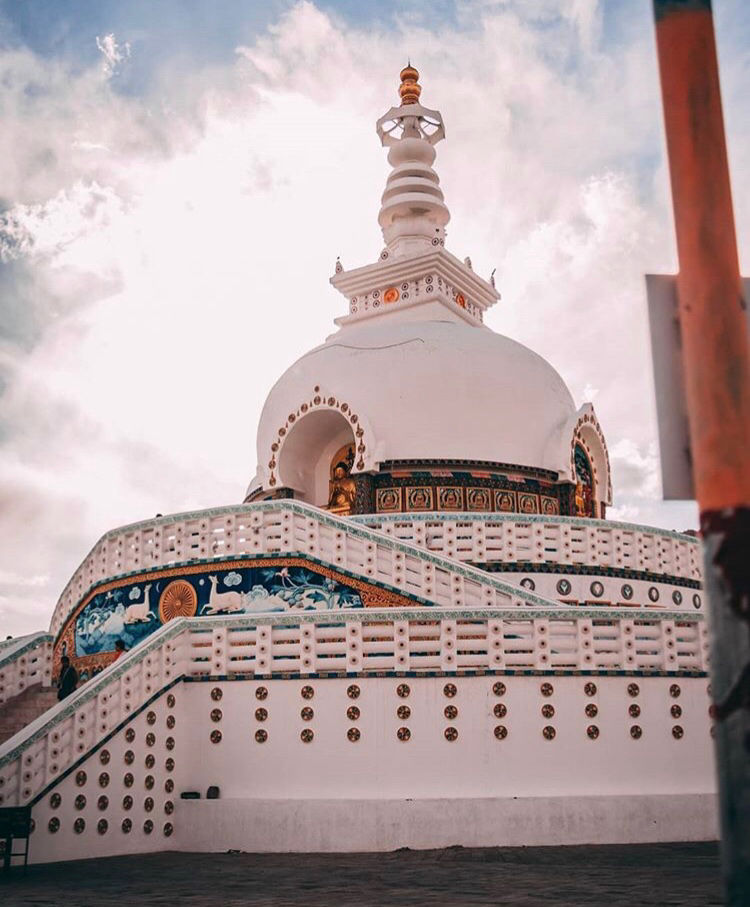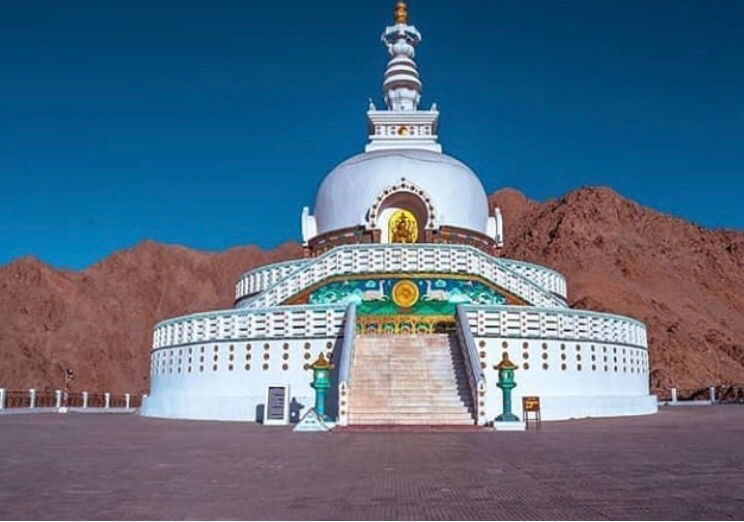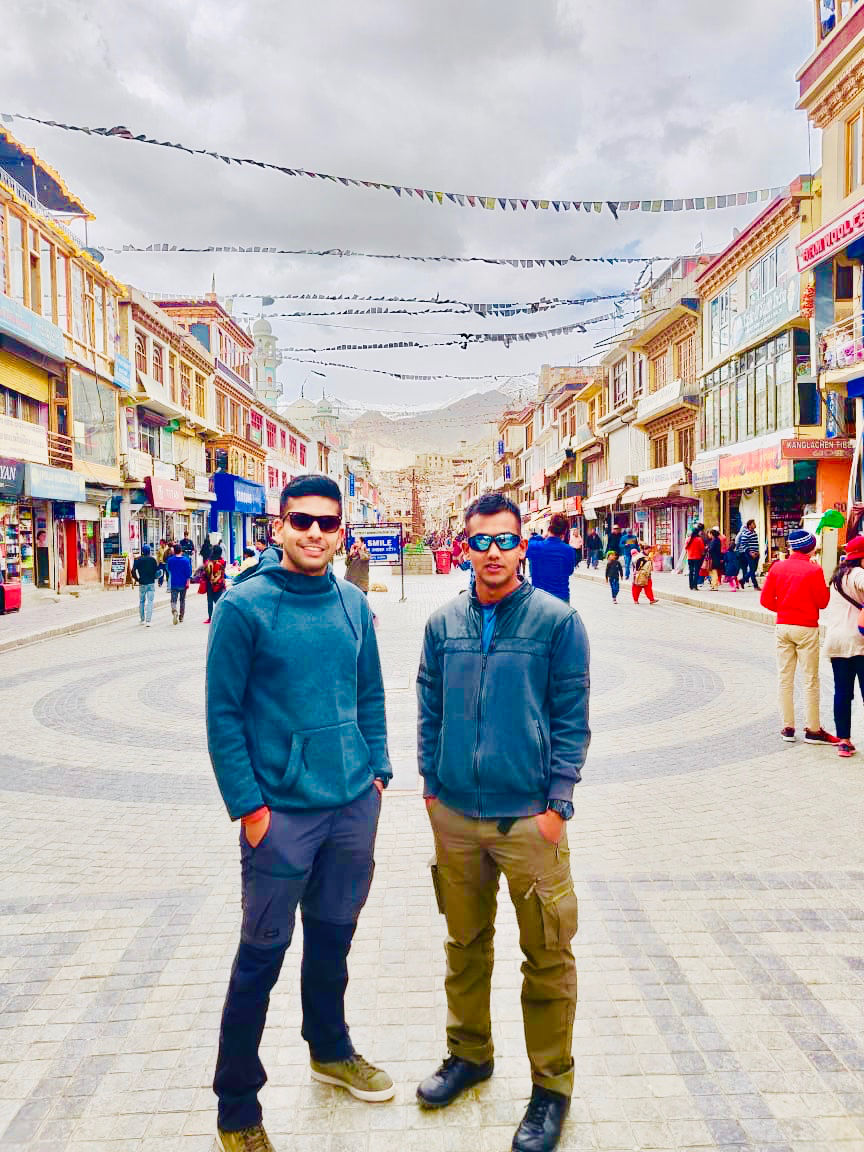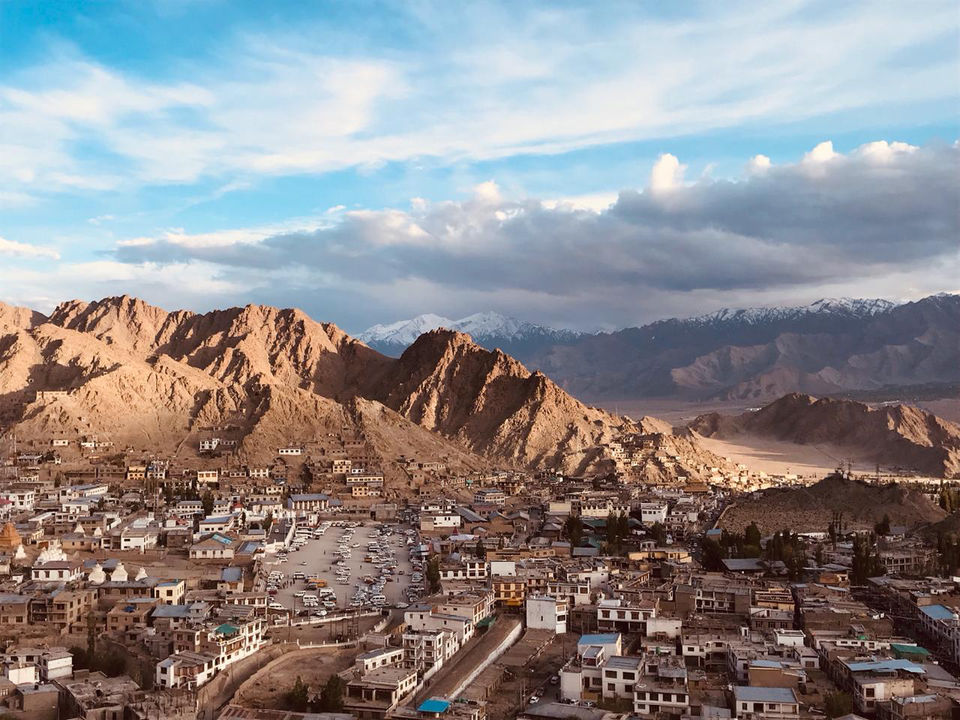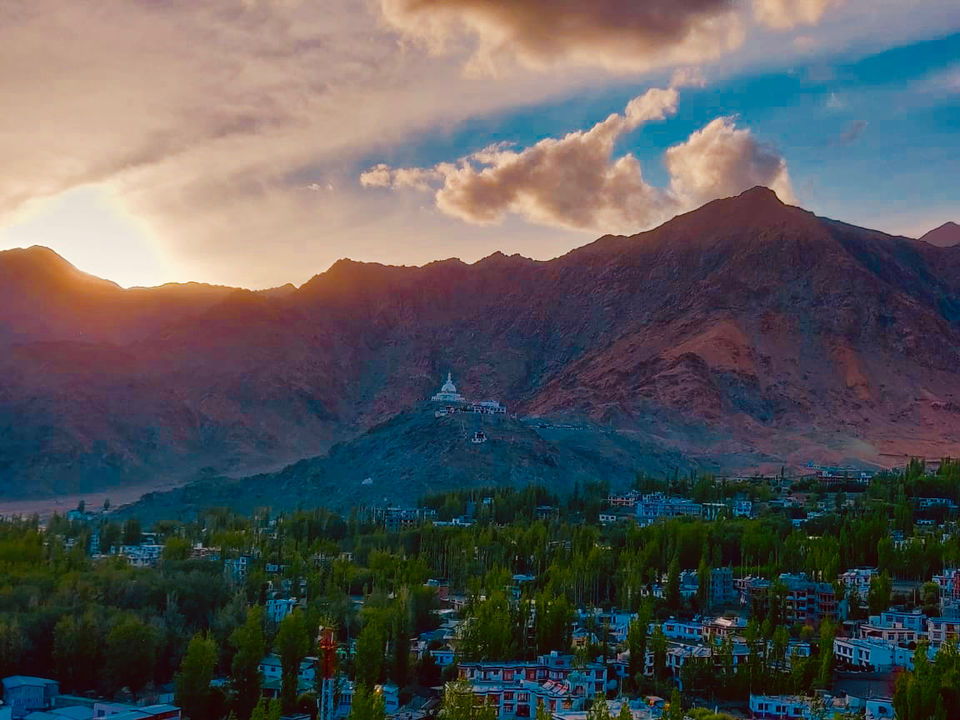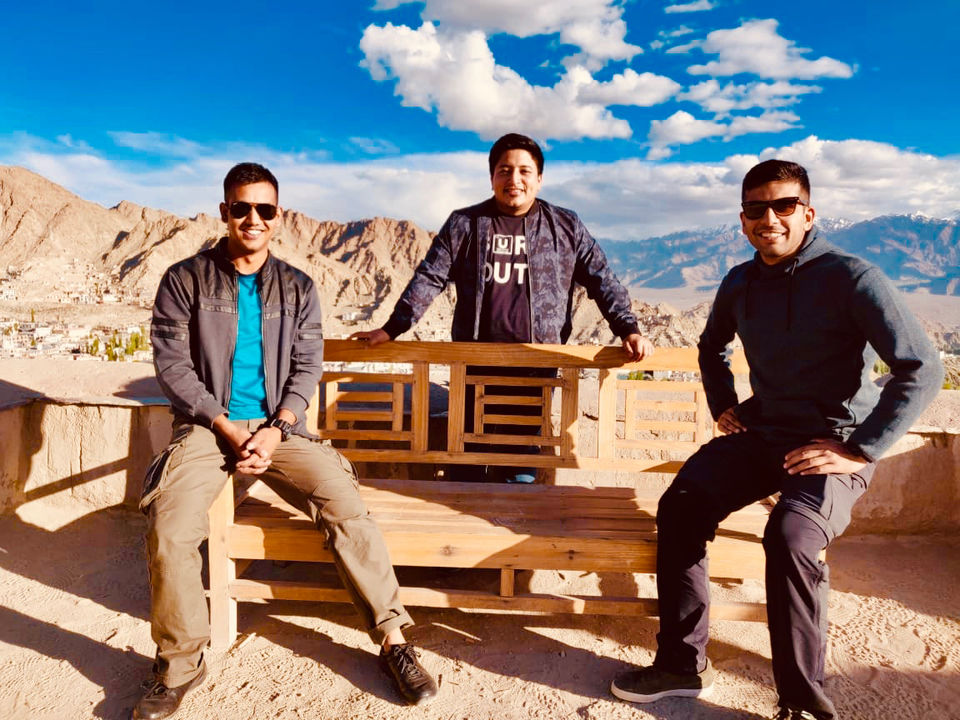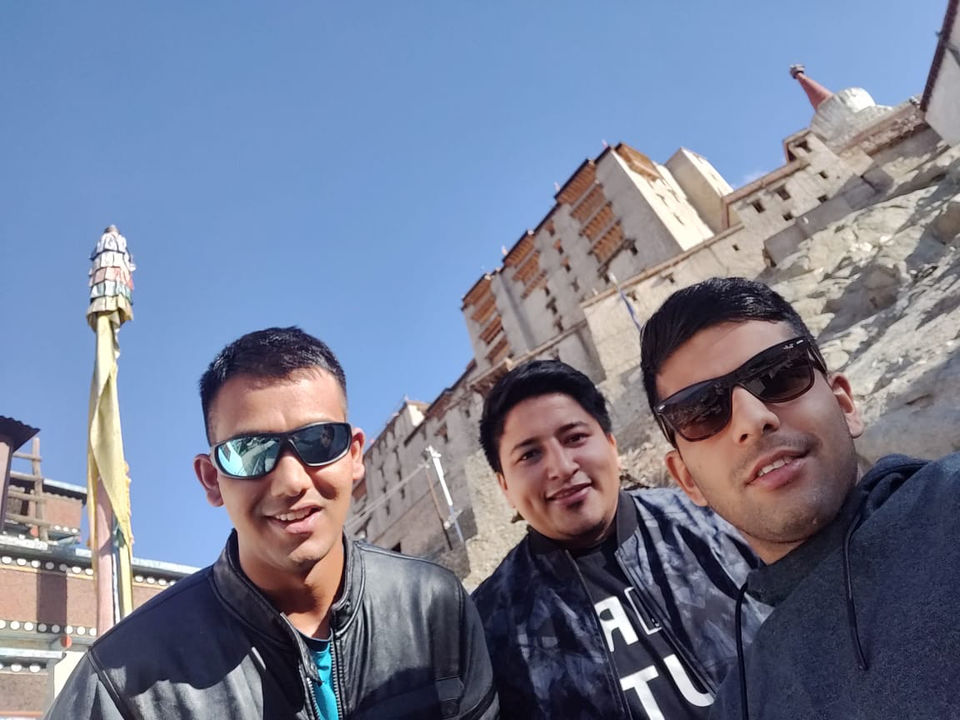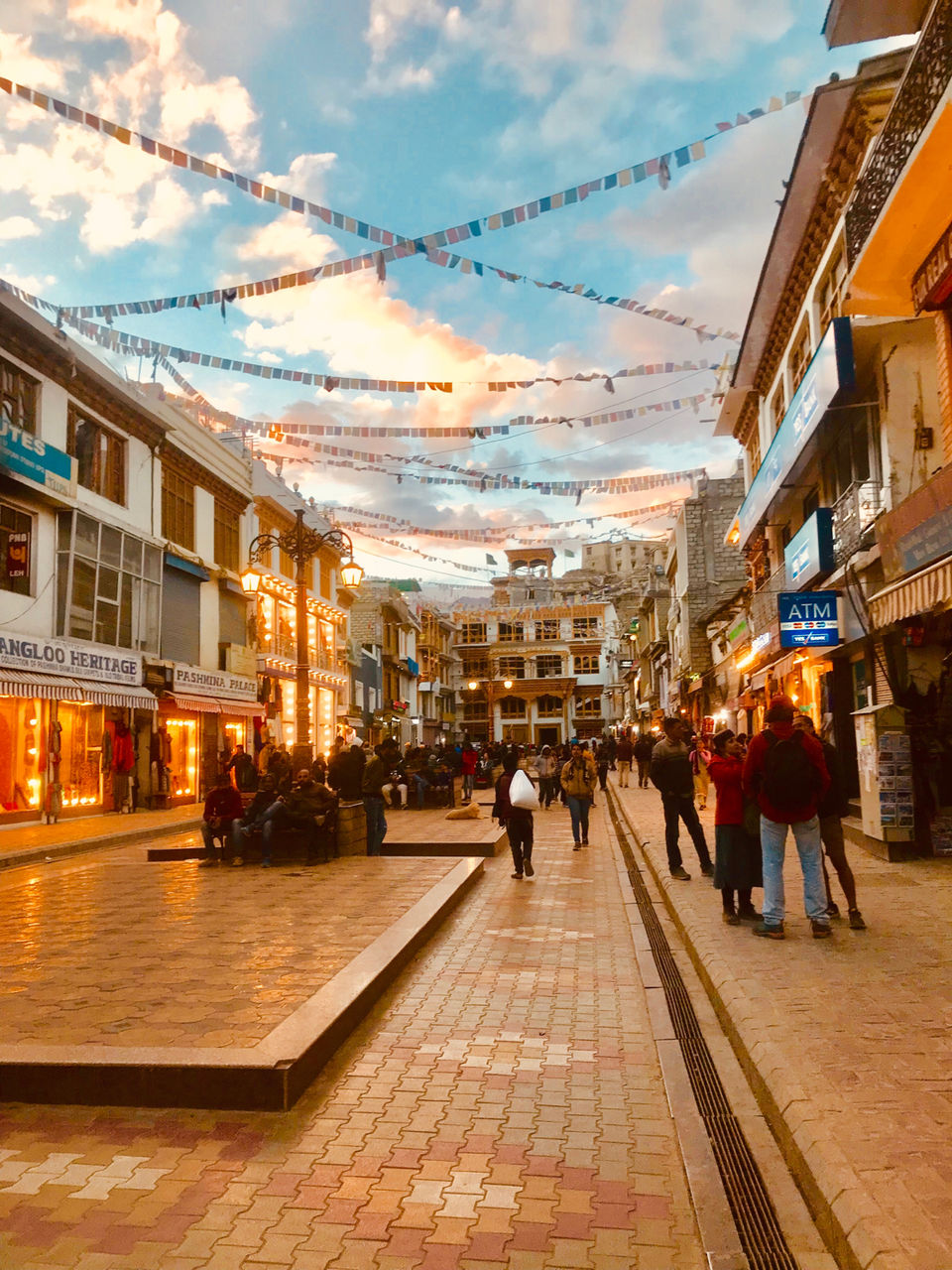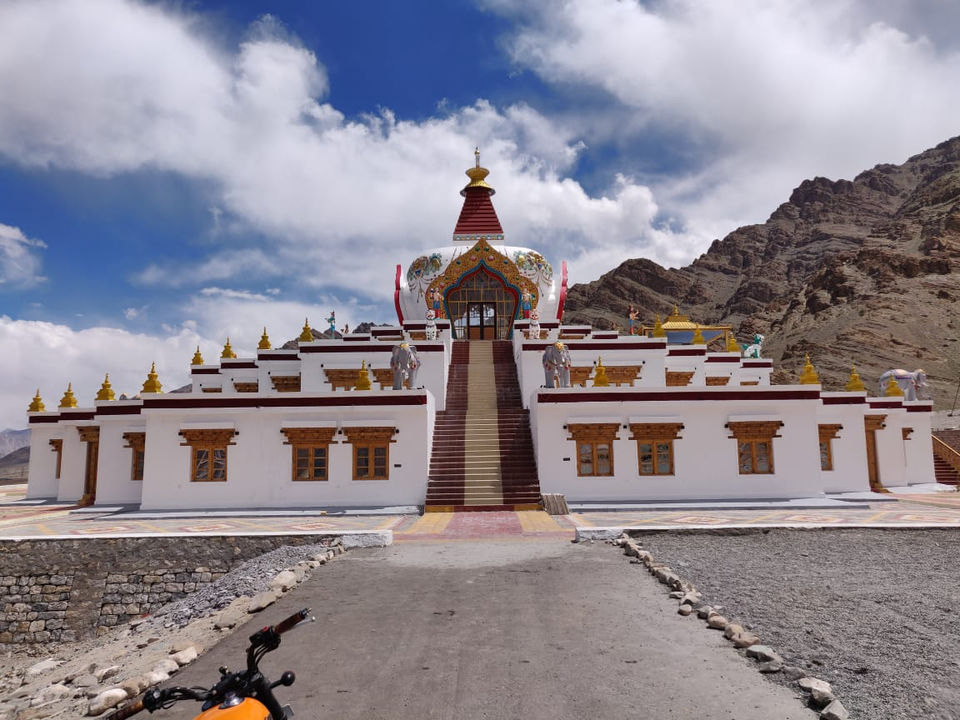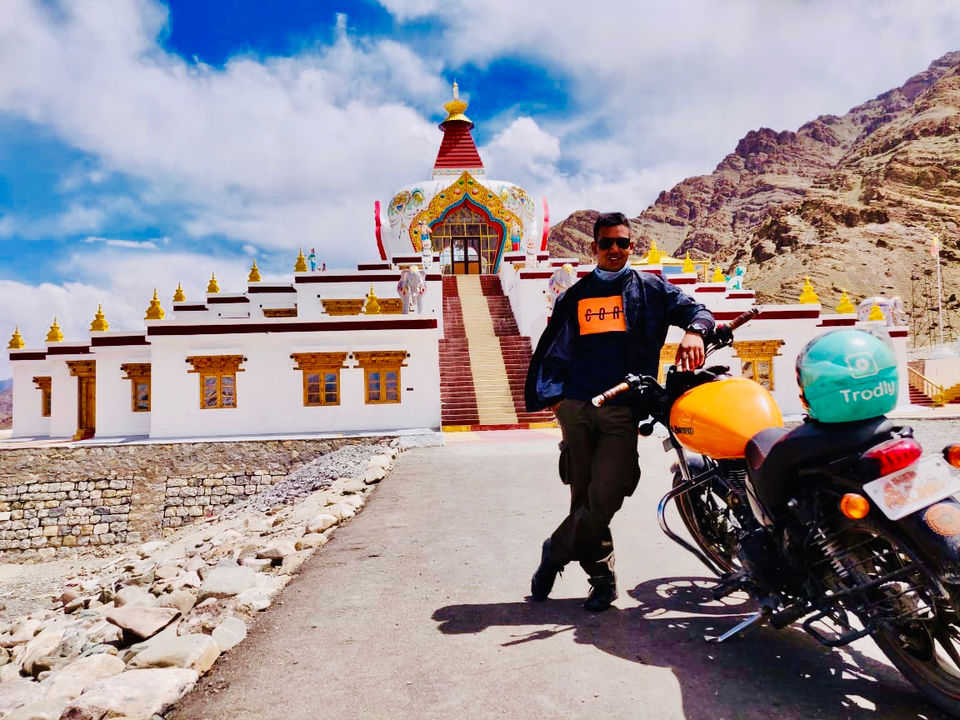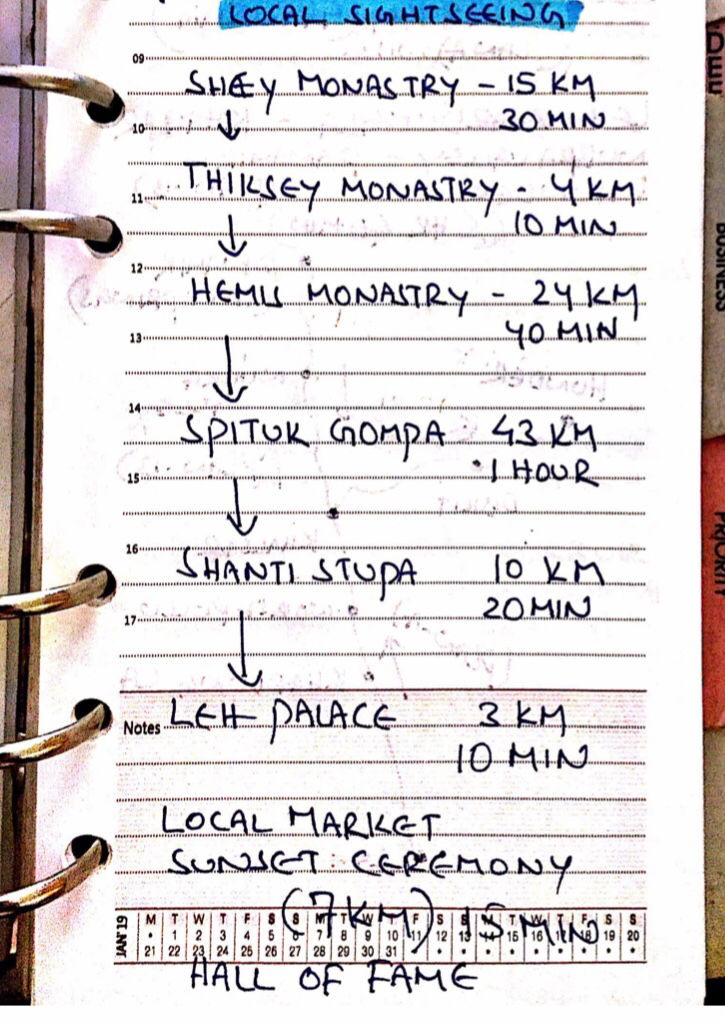 So thought of going to nearby to leh itself. Started our journey for pathar sahib and magnetic hill. After going through these we headed for sangam... a place which is known for rafting and winter popularly known for Chadar trek. Magnetic hill appeared to be much hyped after looking at the place.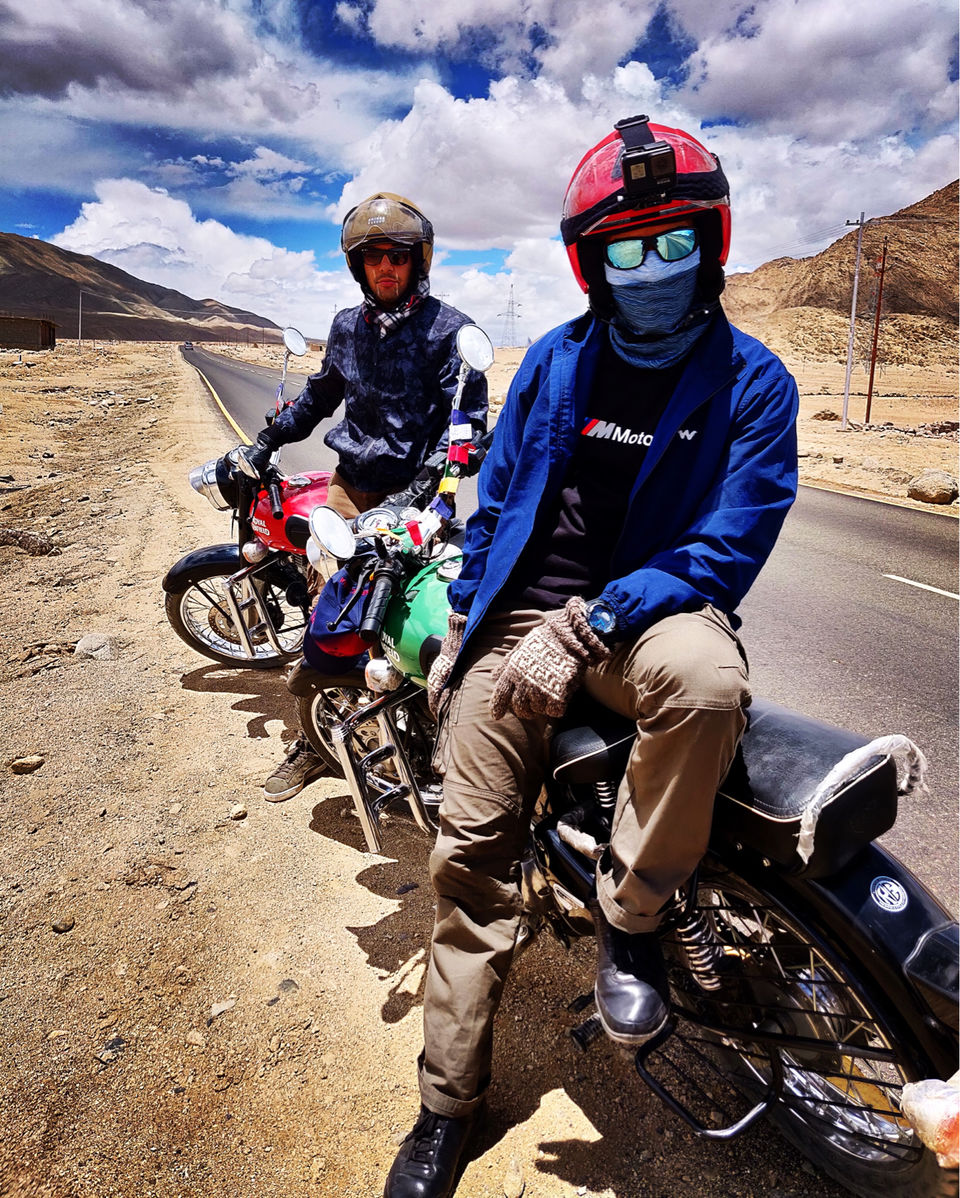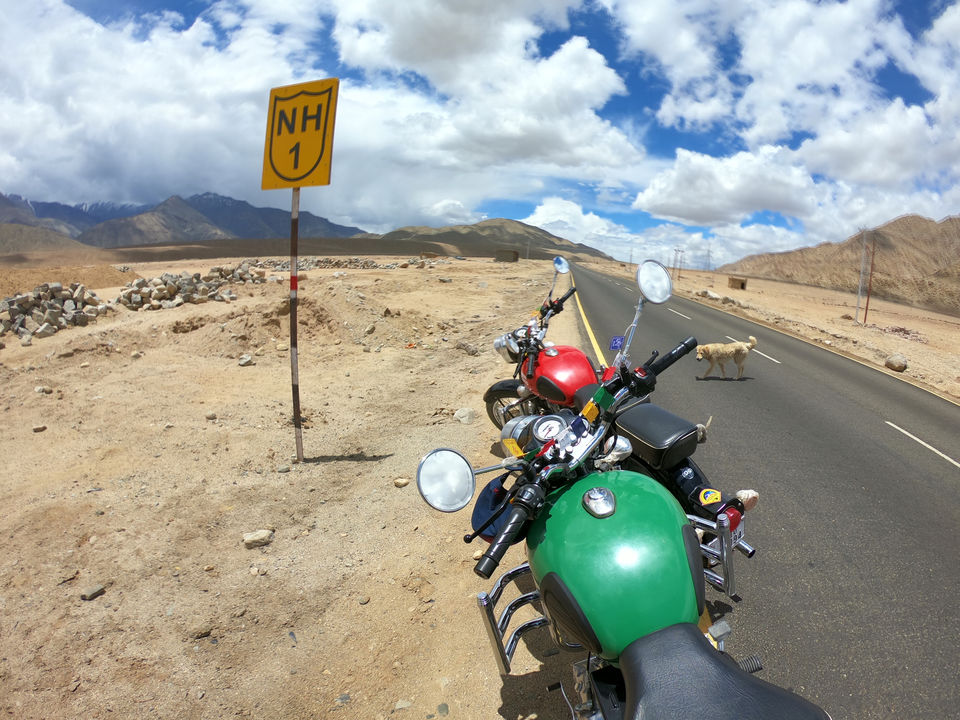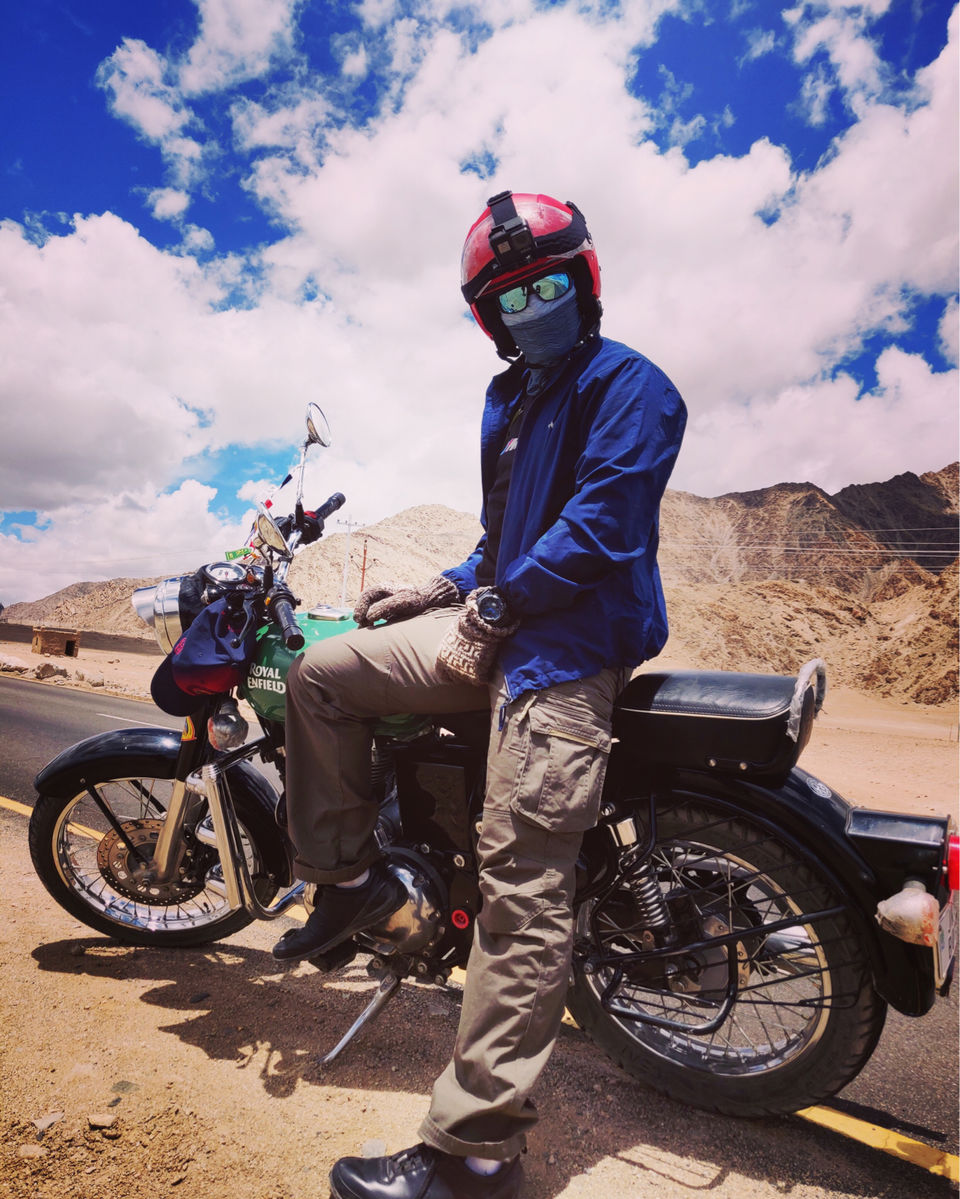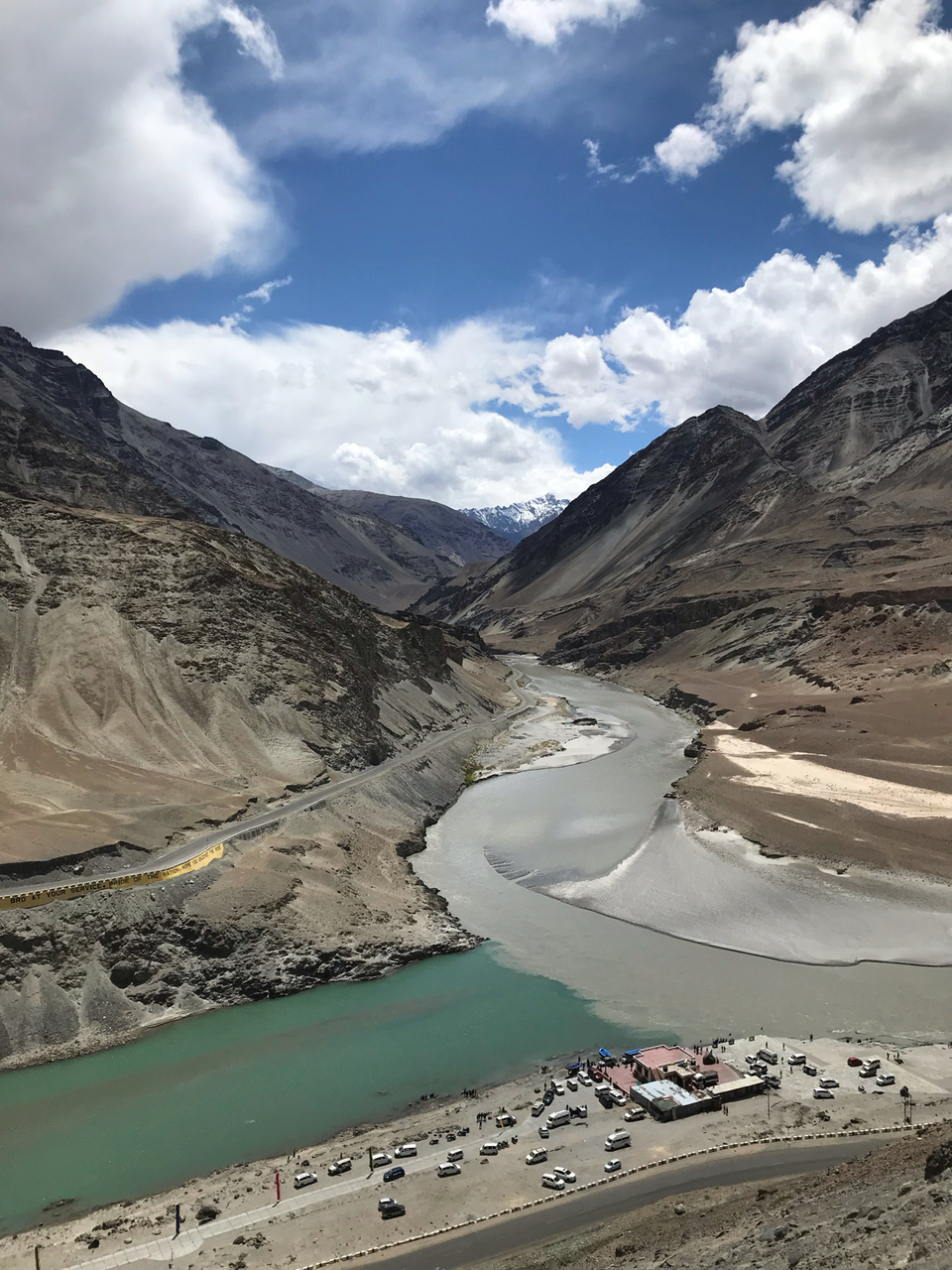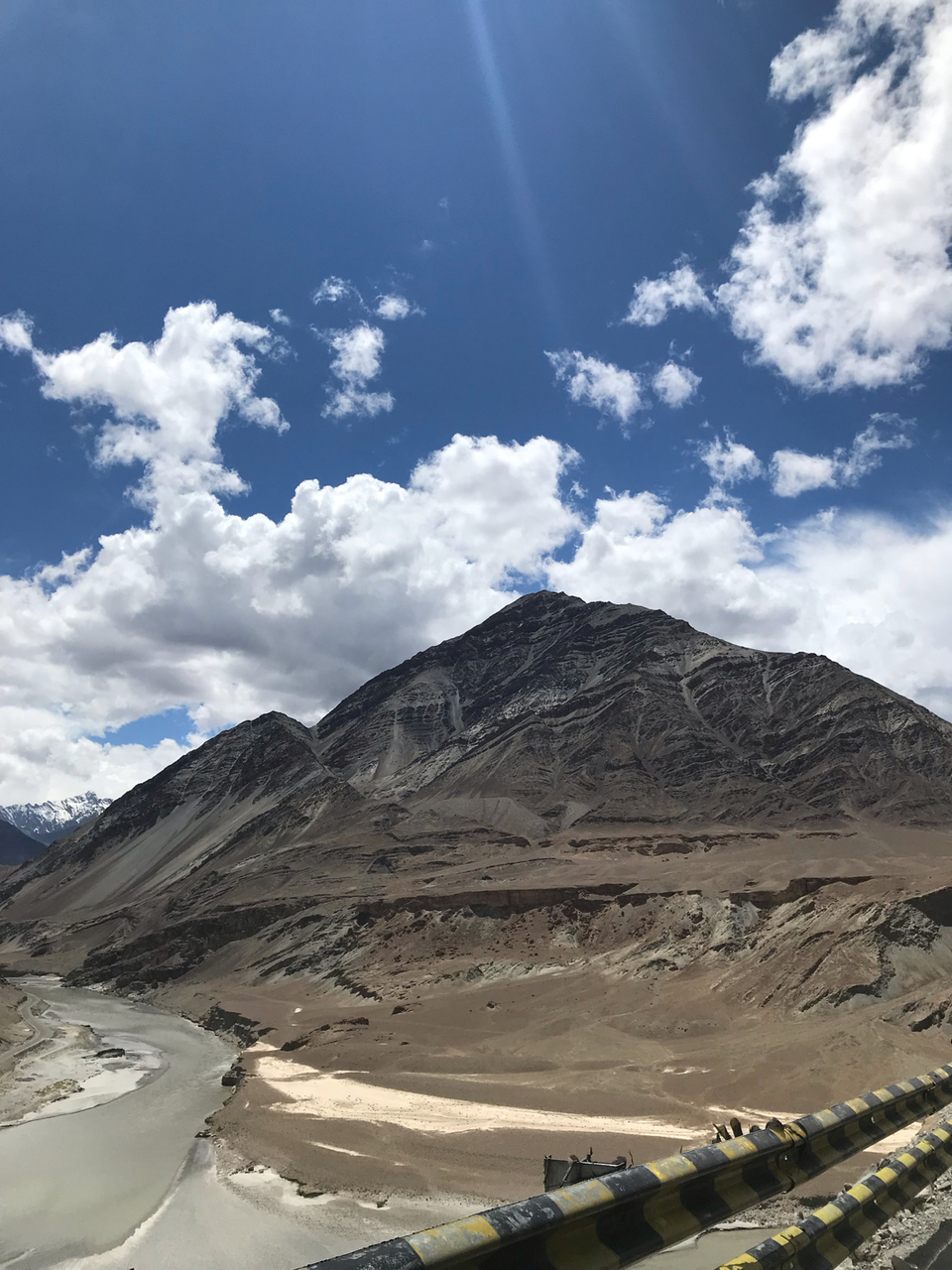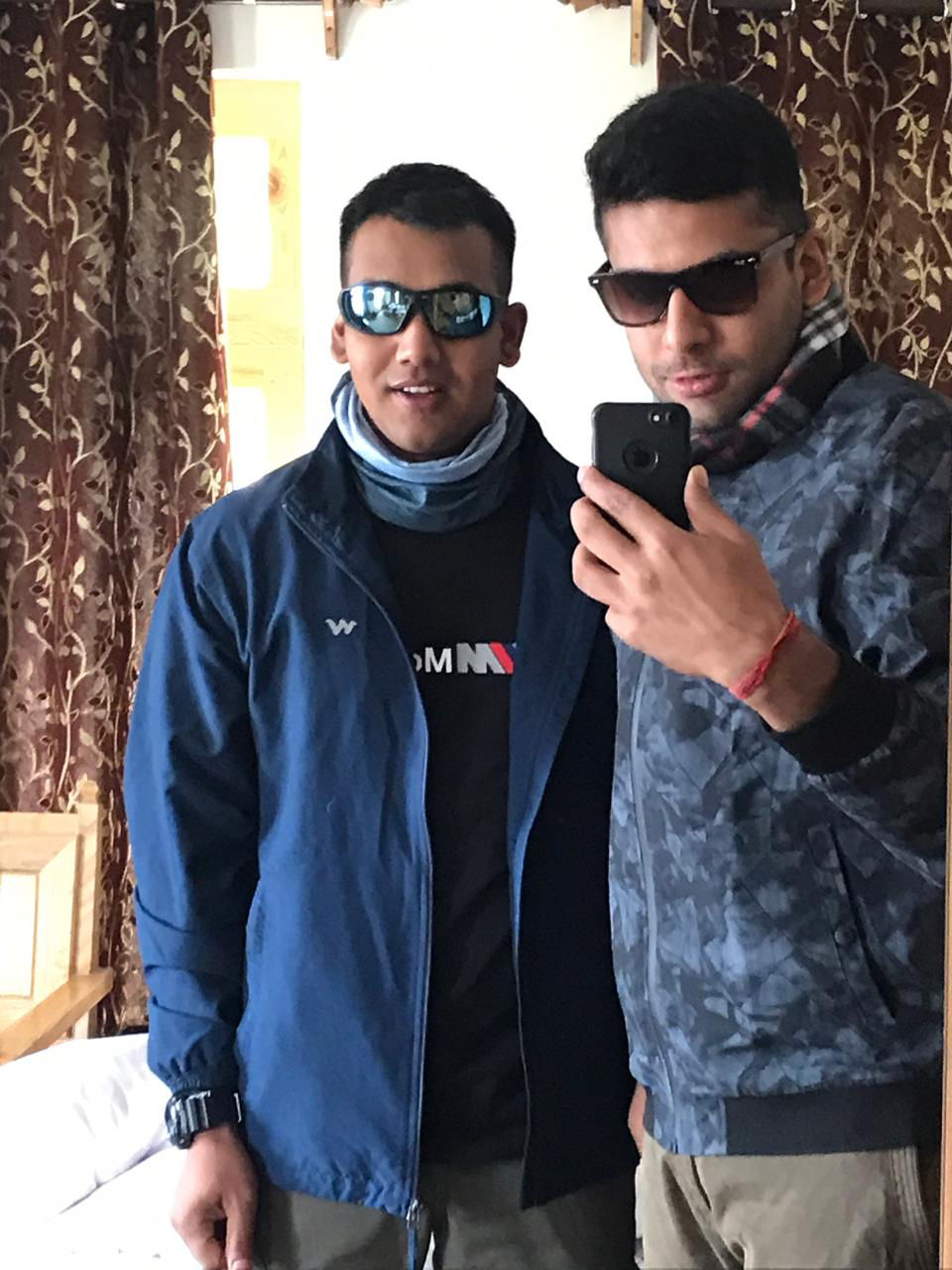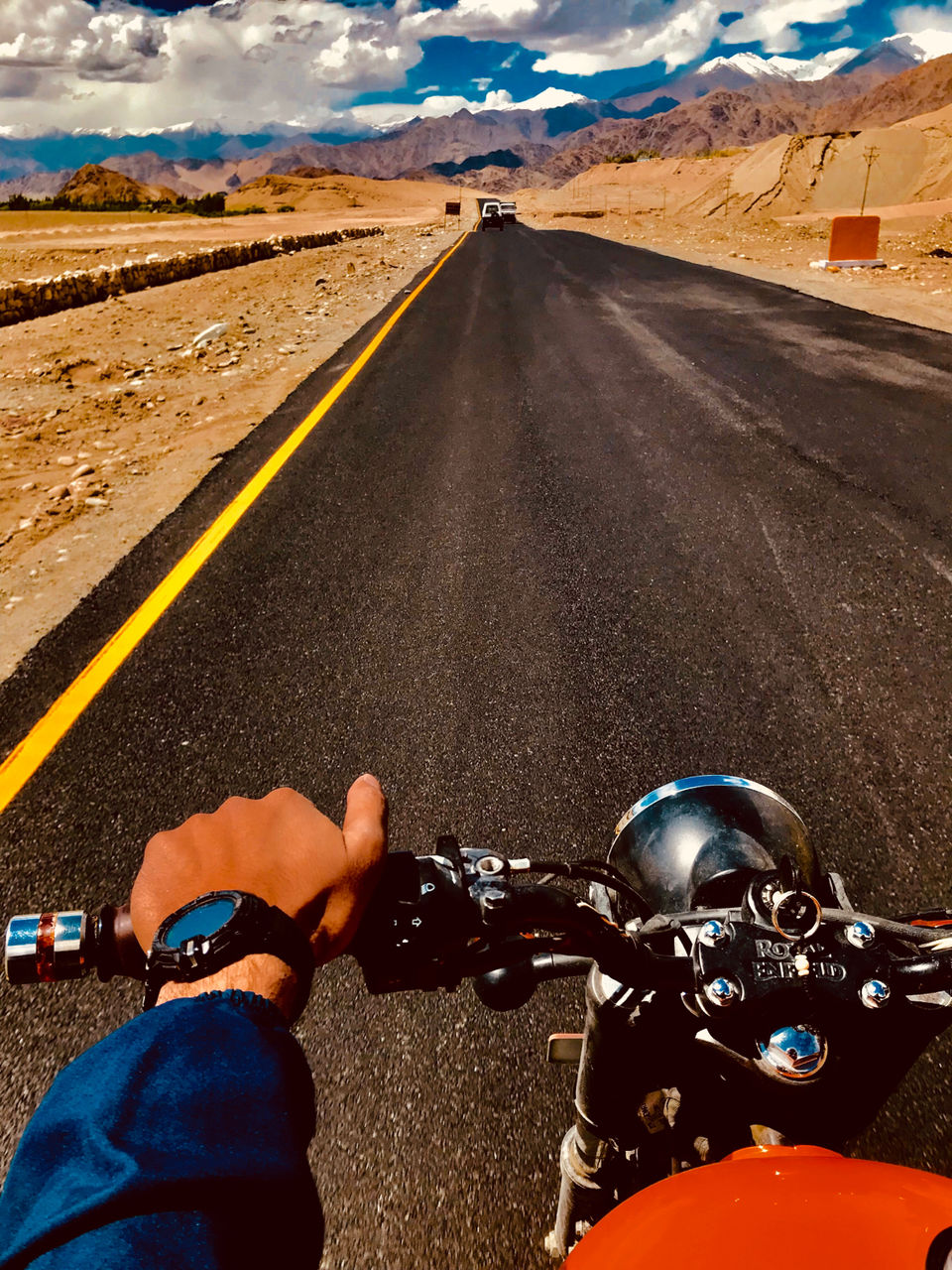 We headed for nubra valley , diskit, hunder and what not. It was so so so cold????‍♂️????‍♂️????‍♂️????‍♂️, i remember just wearing a hoodie on top. I don't remember exactly how we went on but we were riding on the roads at speed of 120 to 150 kmph.
I remember my night at 9 posts.. a army unit posted there. That is supposed to be the last link of india and china. We got to the guest house when it was 11 pm.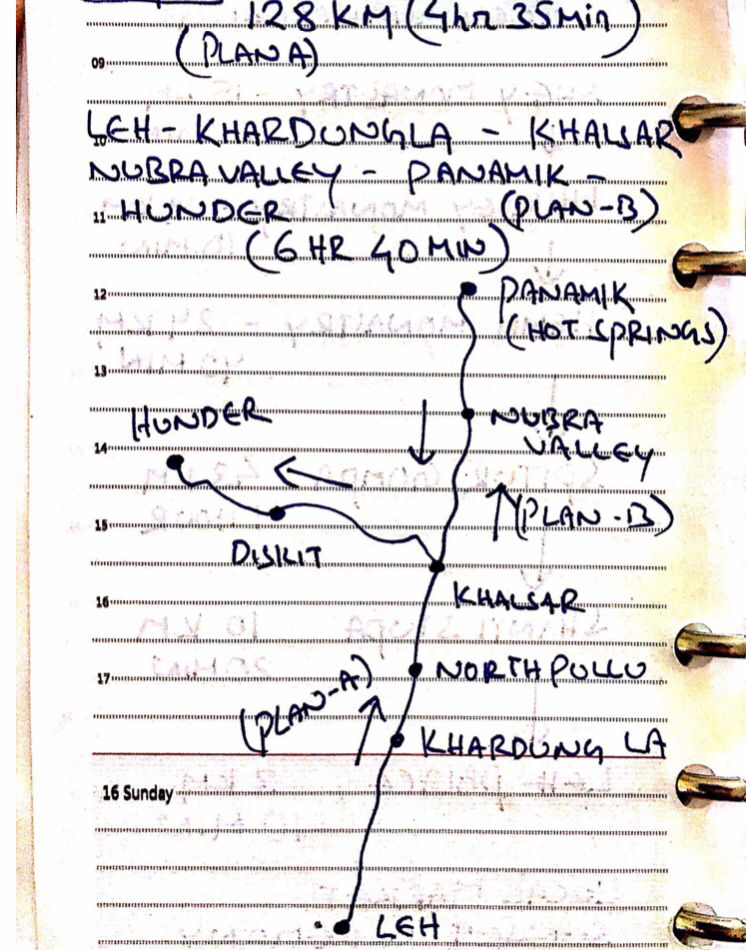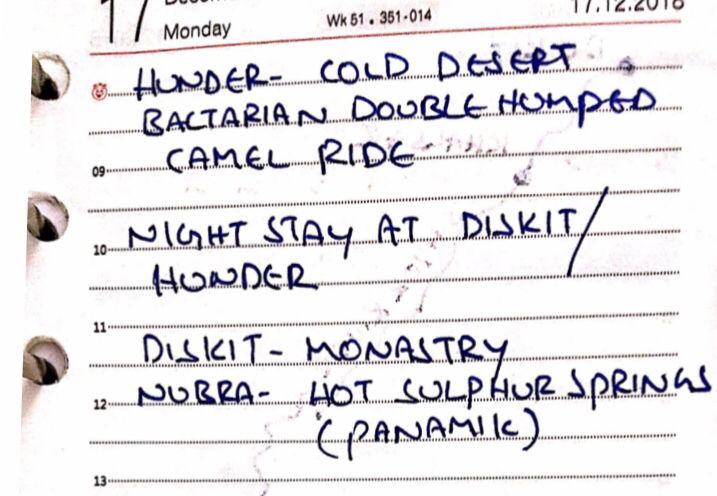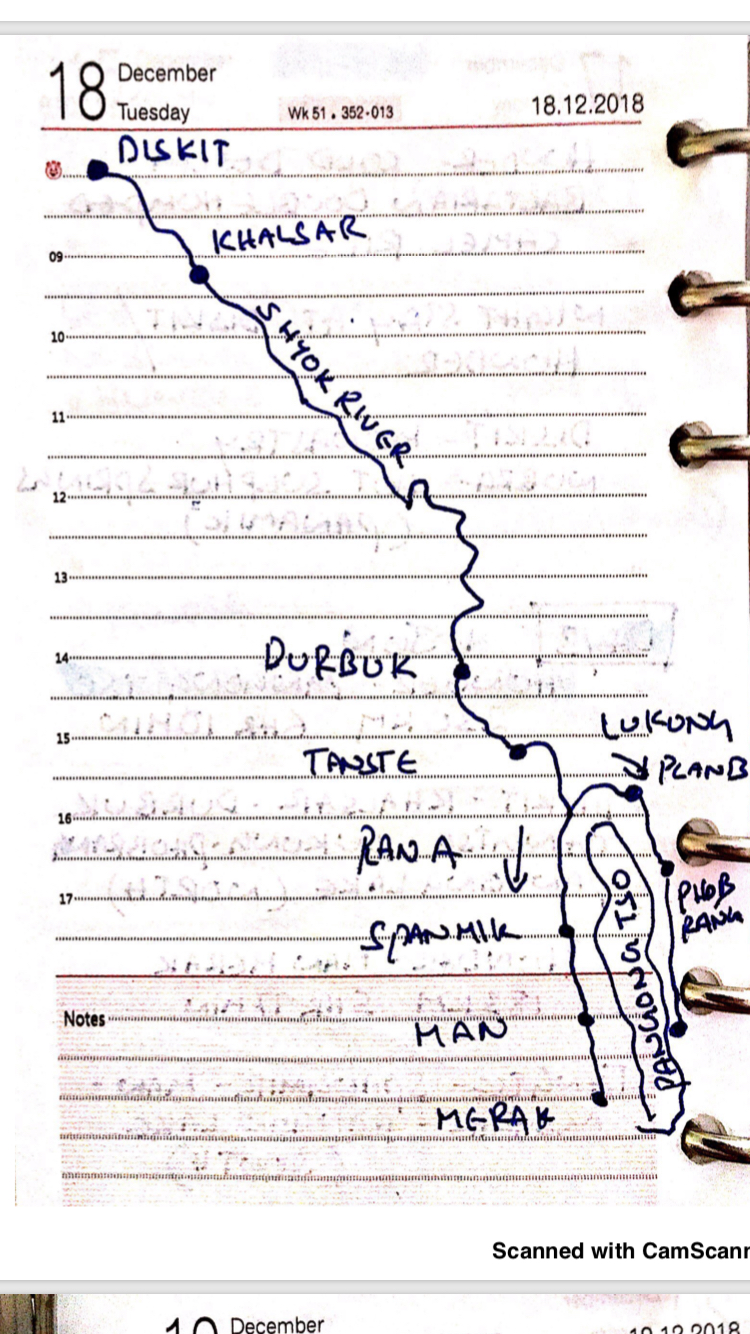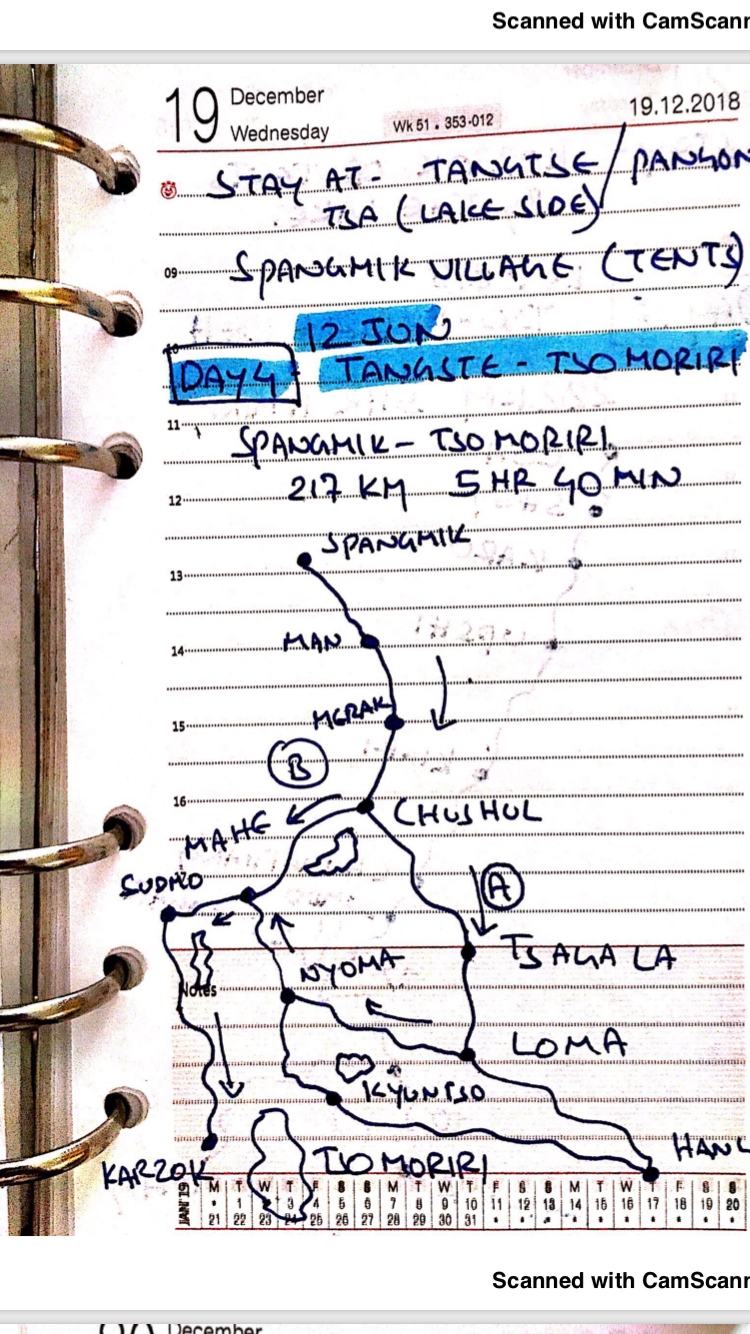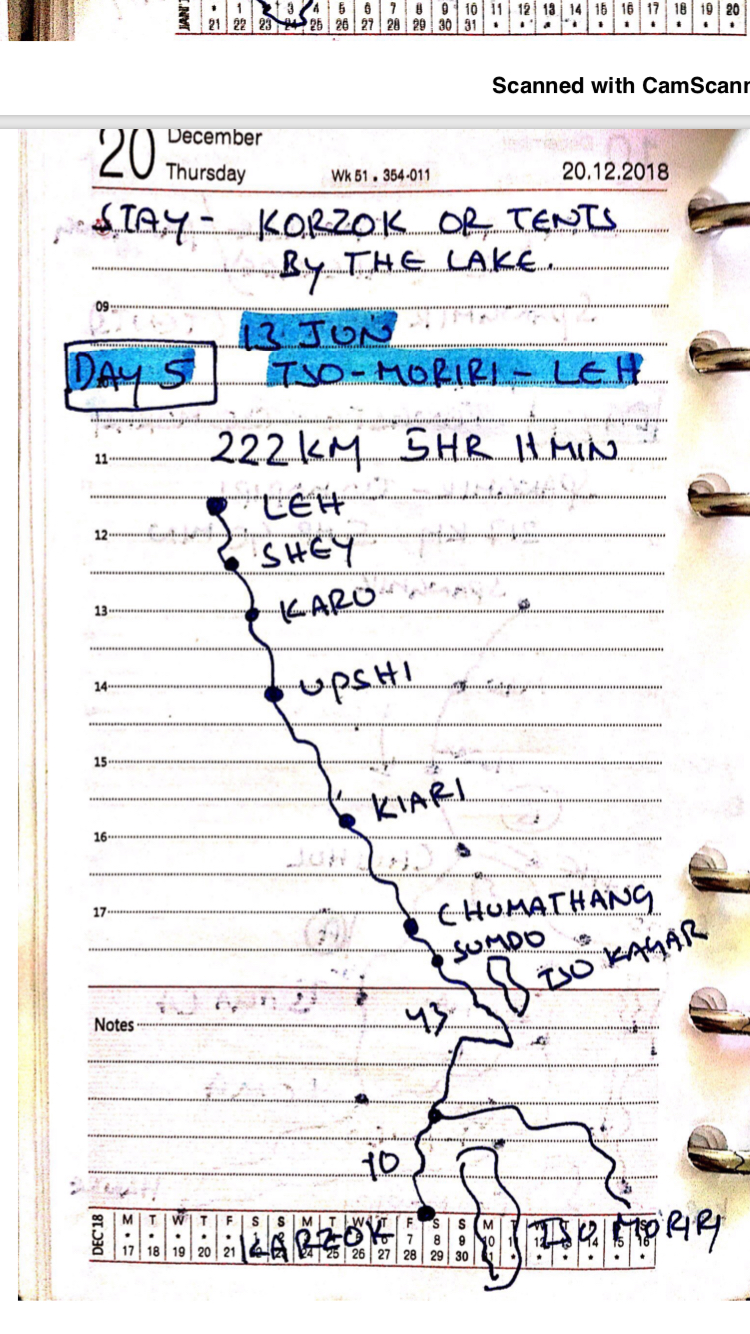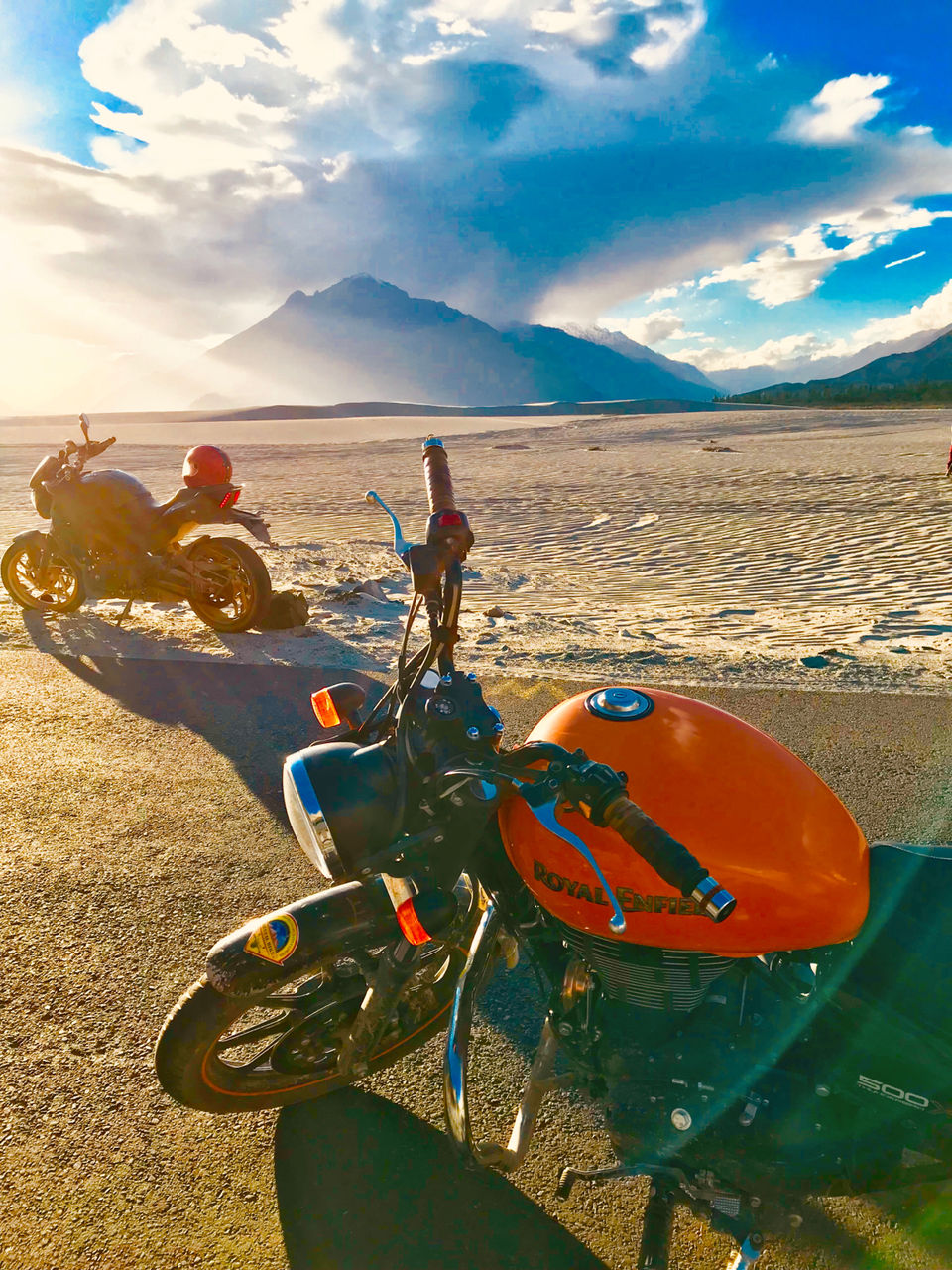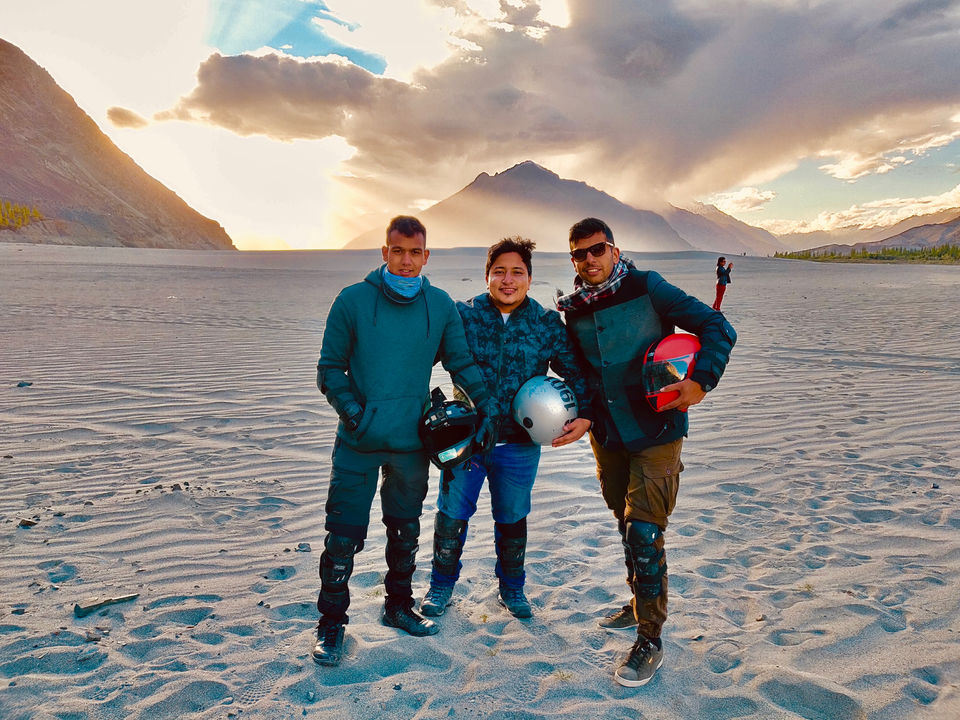 It was 5th day not 4th day because i was lost for 3rd and 4th day in the valleys. Headed for pengong tso lake from nubra valley after riding those double humped camels.We stopped by the 2/9 GR posted 60 km off pengong tso lake and fortunately we got the guest house. We were perfectly back packing . When reached over the lake it was just out of india. So fresh, so calm and blue and serene and I don't know what else. Got clicked like the sets of 3 idiots and then headed back for night stay.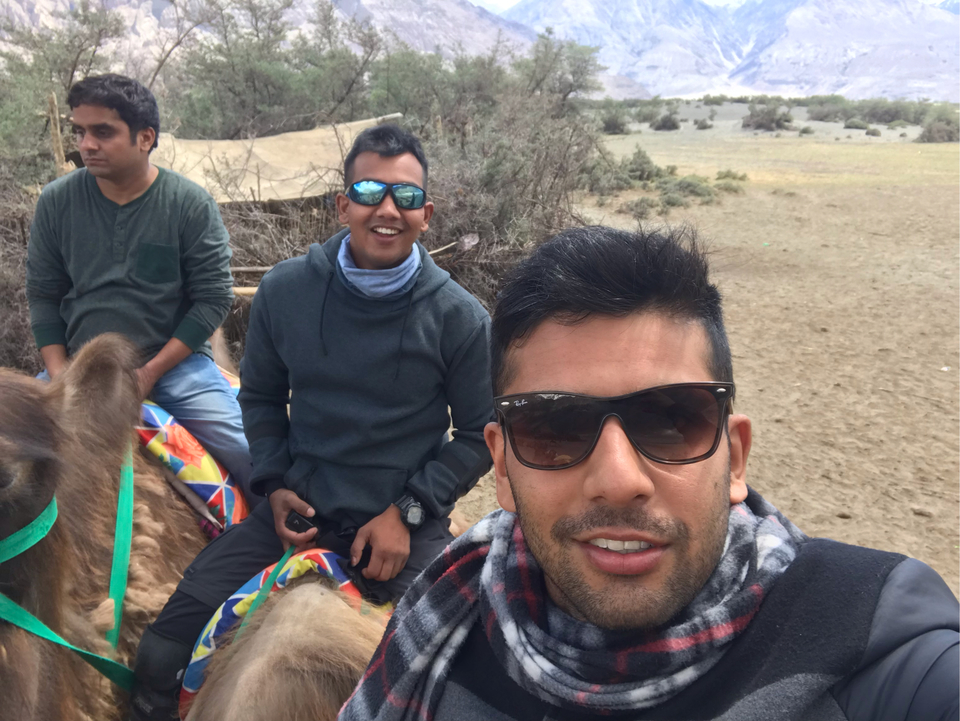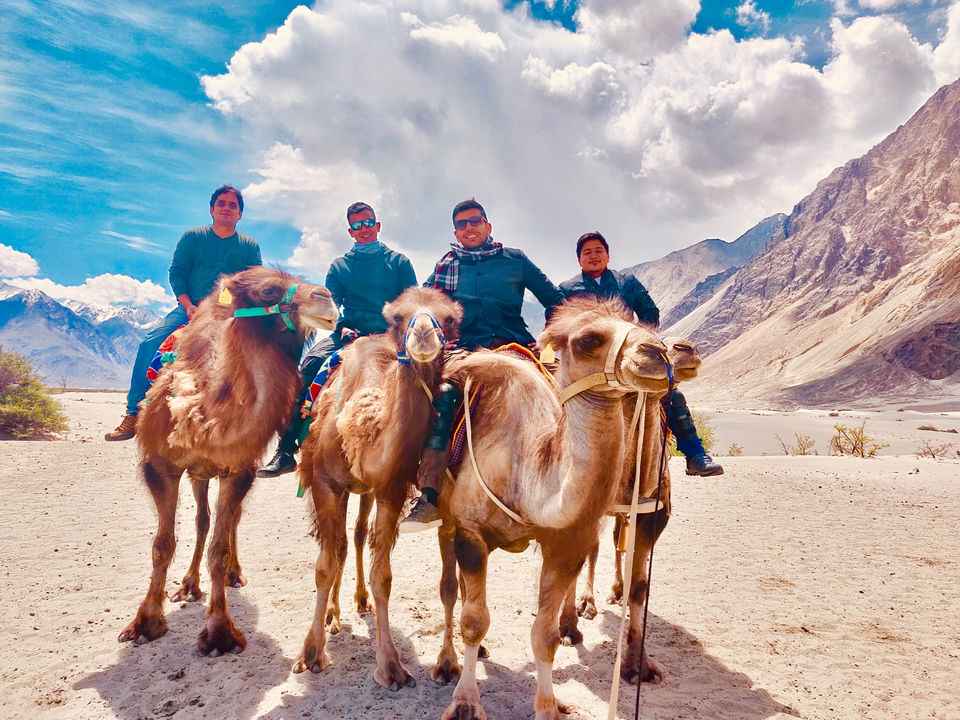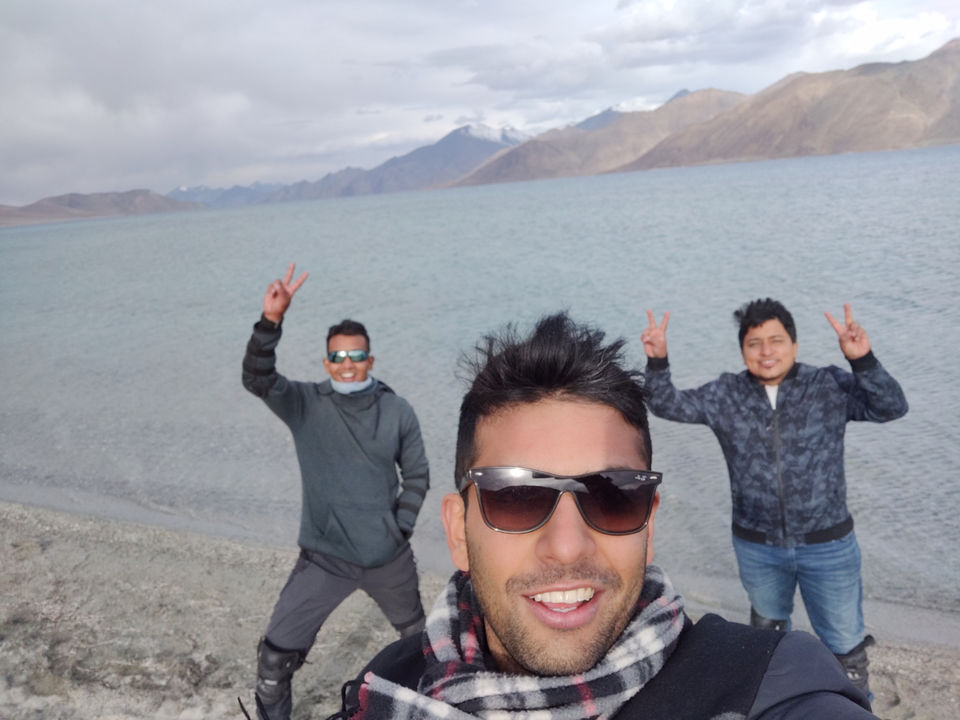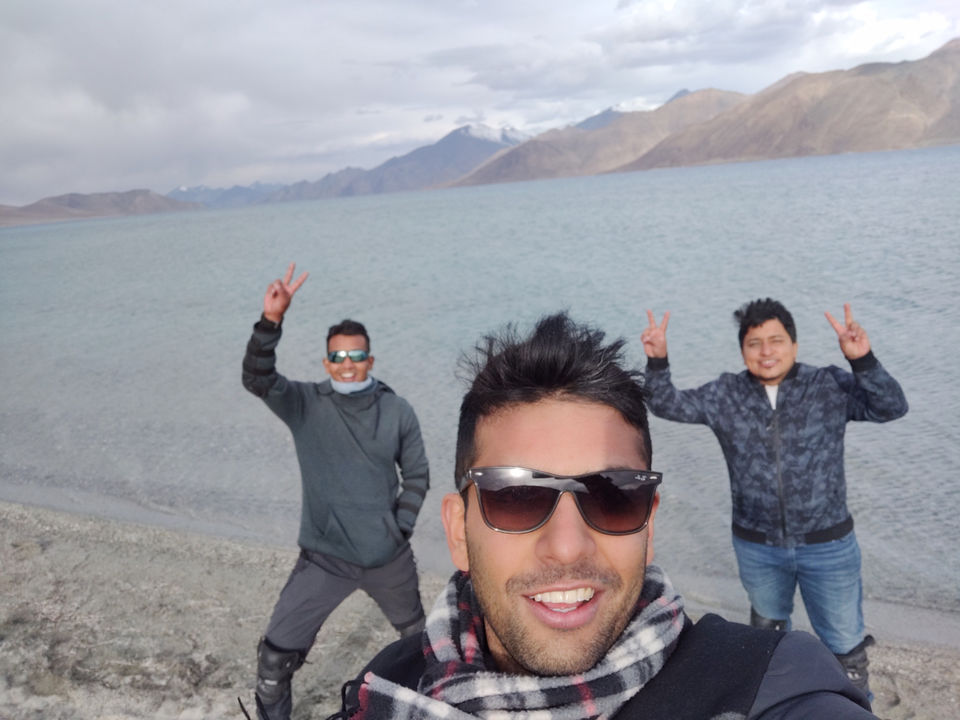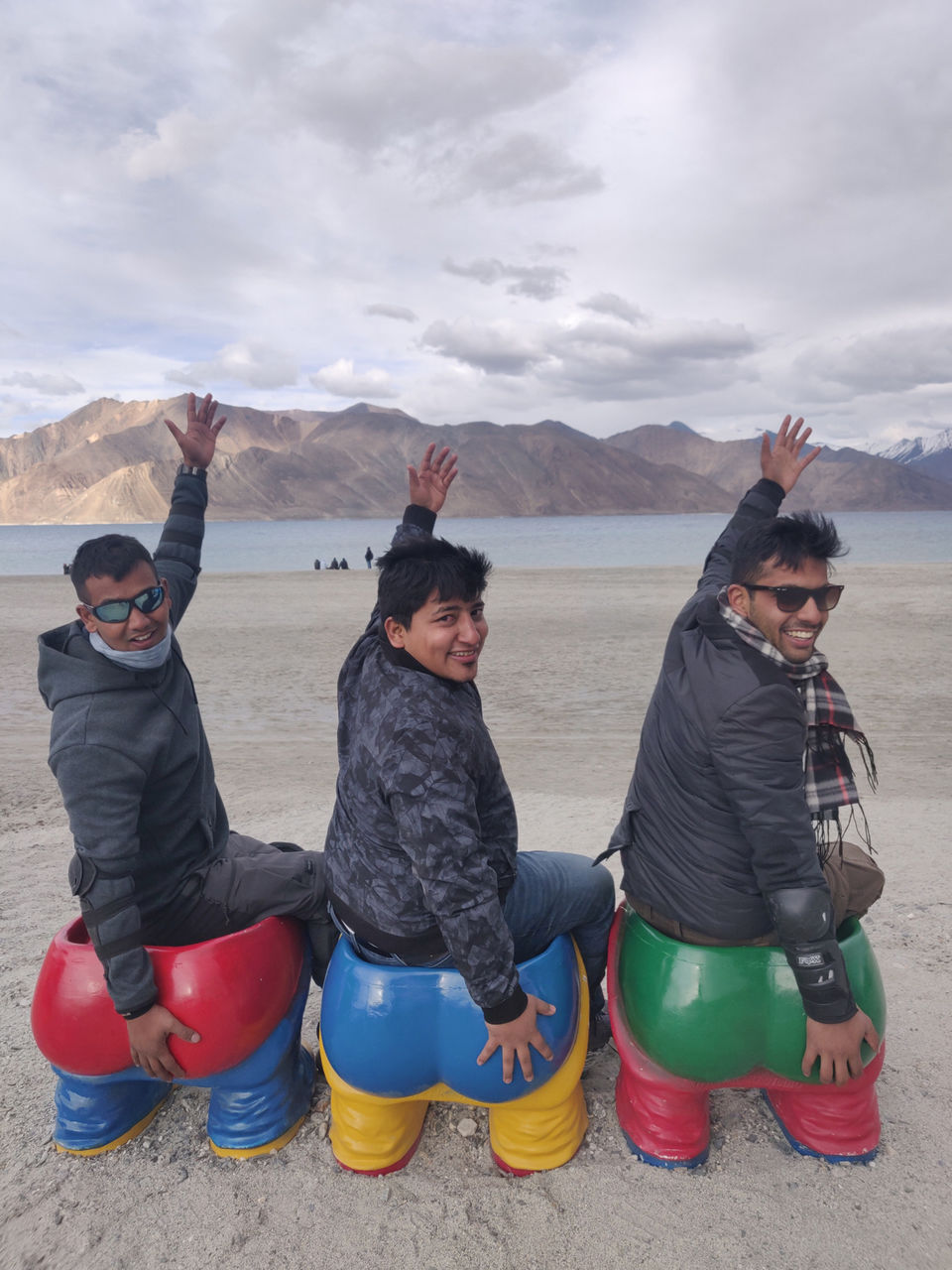 So early morning we looked at the weather. It was clear and which was the best thing to see about khardungla. So we headed. I could never get the weather of leh and the other places. After covering half an hour of journey it started snowing and we were screwd. The road was filled with fluffy snow, bike started skidding and the my body started shivering with cold. I had taken 500 rupee gloves from the local market and trust me it was just like as i was wearing nothing.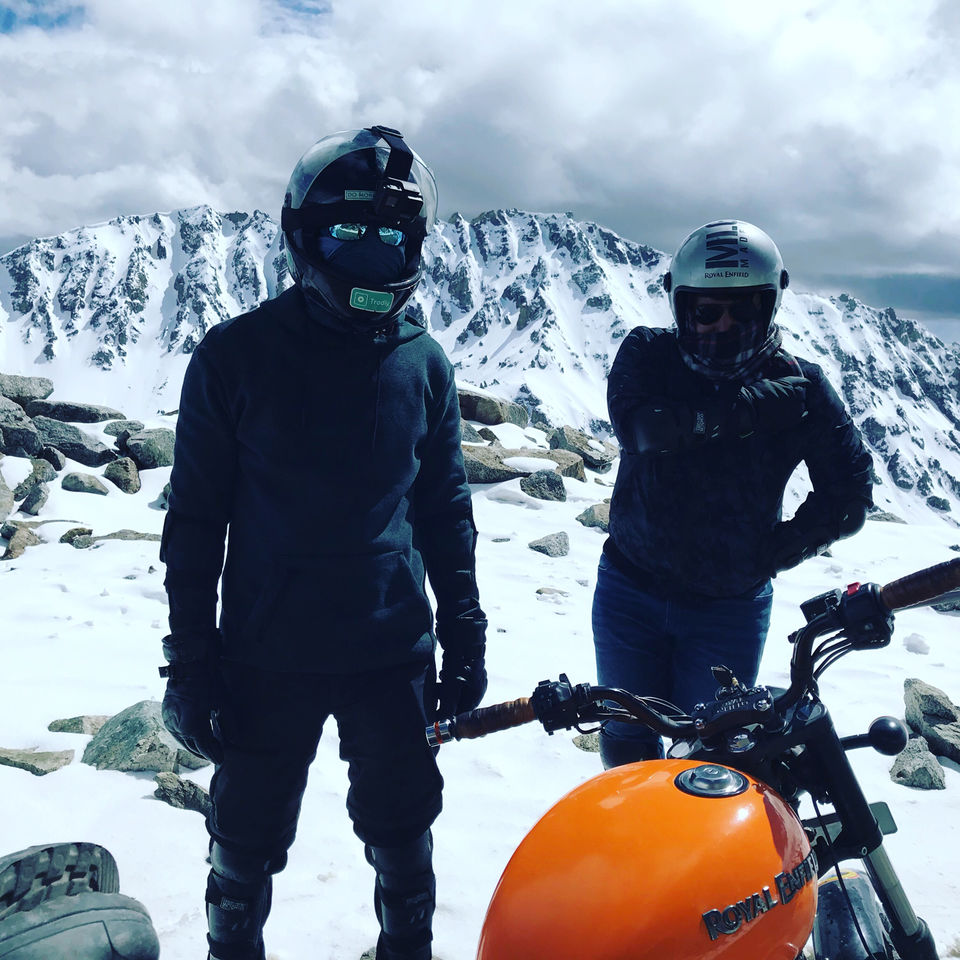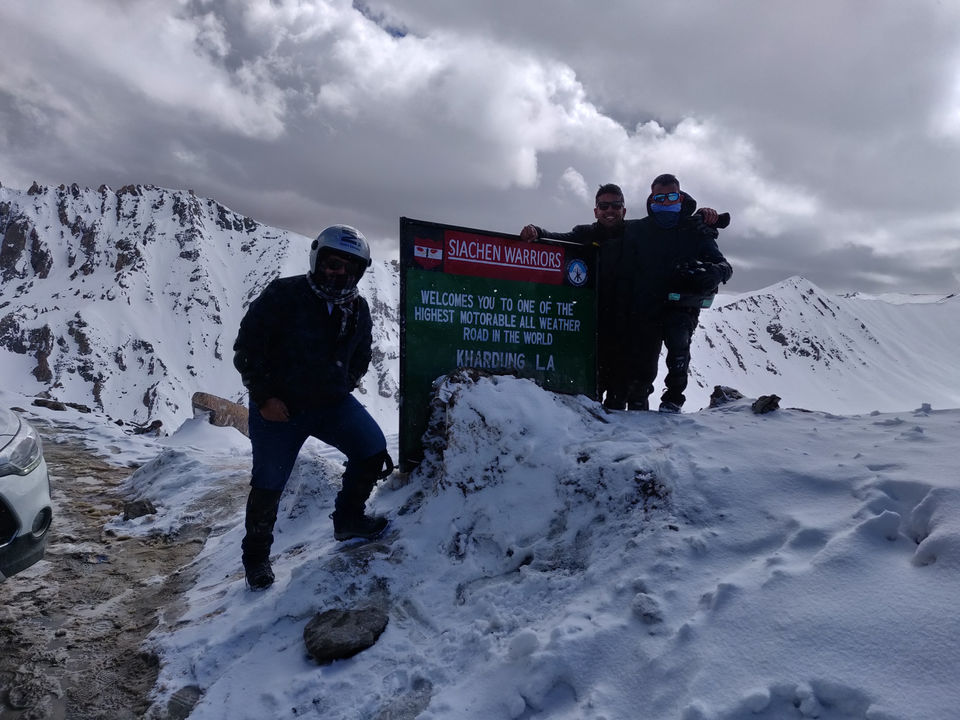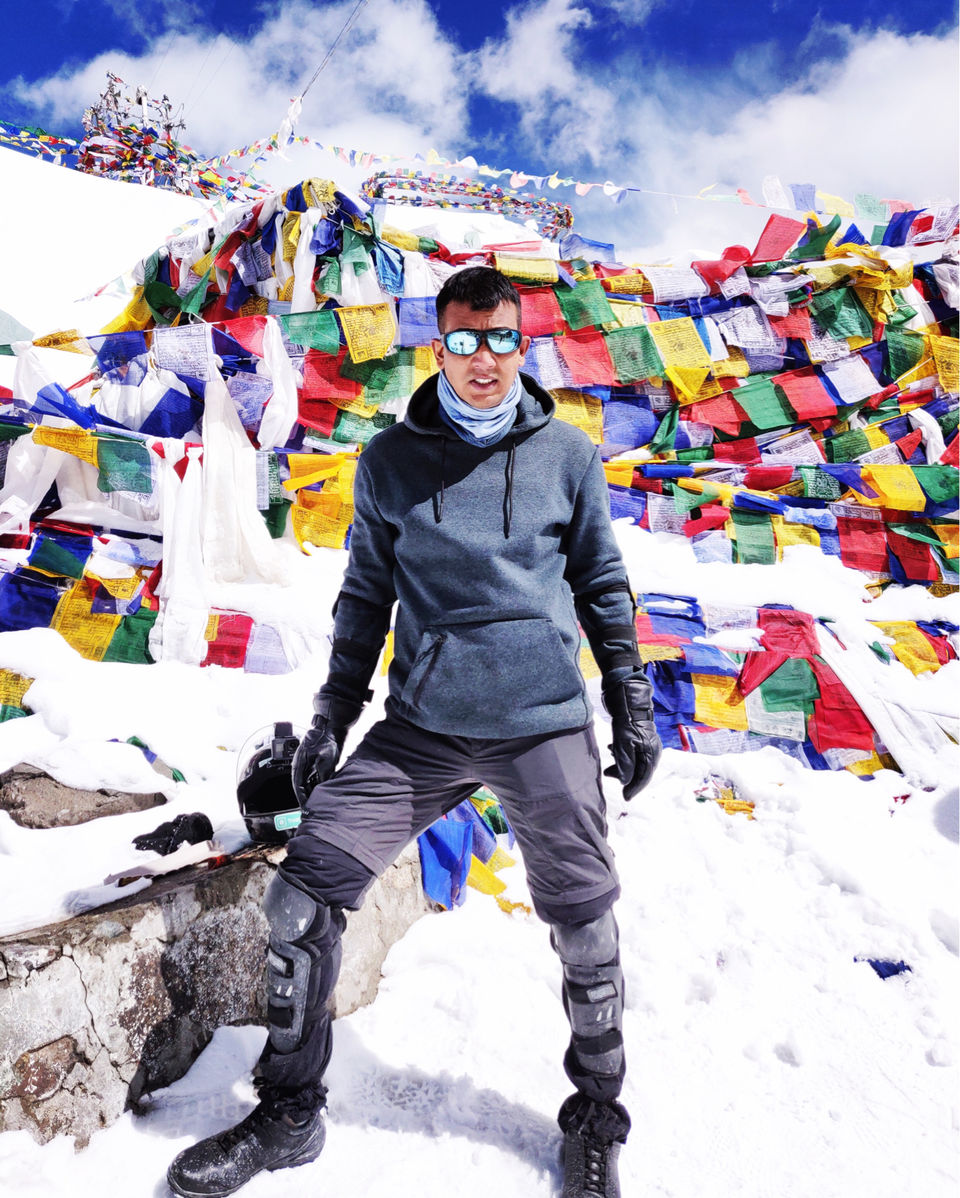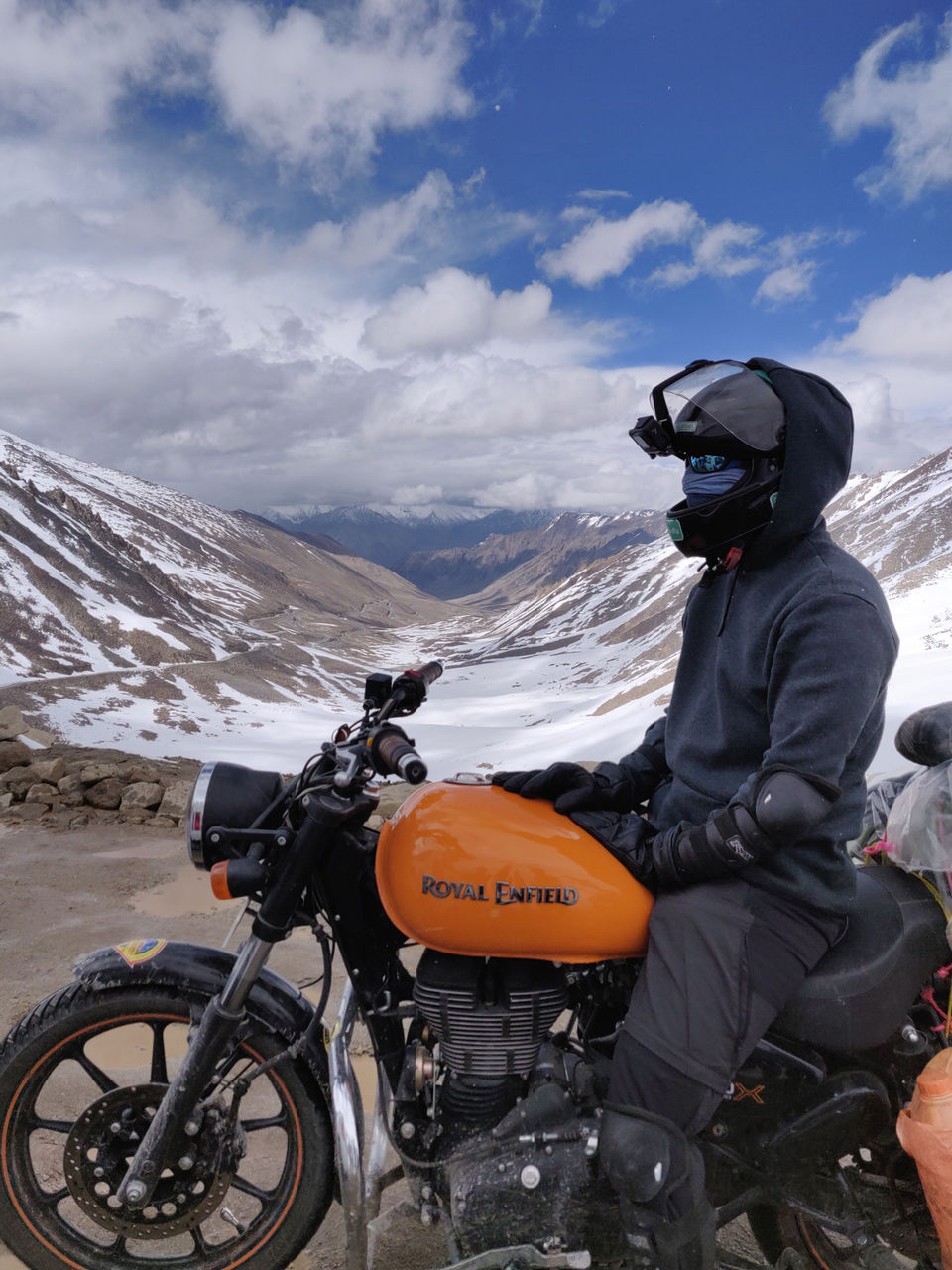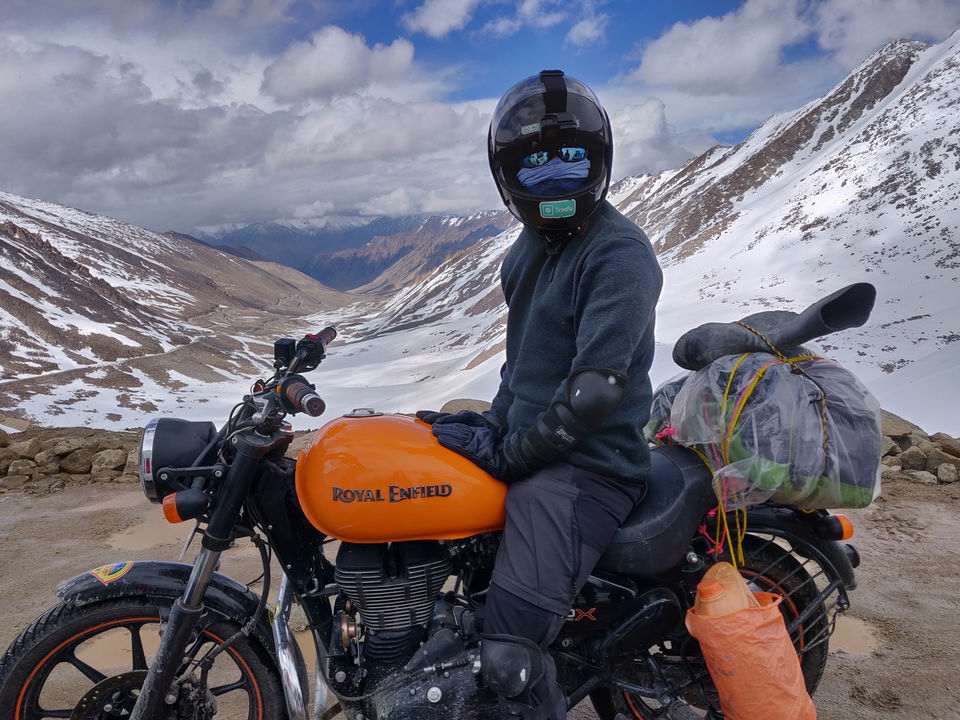 So a suggestion would be to carry enough woolen clothes, jackets, socks, goggles, hand gloves, scarf to cover face and sun lotion to protect your skin. This was first time i realised that sun burn can even happen in cold temperatures.
There is infact much to write but trust me I don't like writing long stories. Must go place in india before you go out in some foreign country as you can tell people how beautiful place you have been in india.