Yes,I am among the luckiest ones who got Leh'd this Year. The planning started from the month of MAY & it got postponed each month .Finally we got lucky & it was planned for the month of SEPTEMBER. The best part about SEPTEMBER was there was no traffic on our way, no bad weather conditions (not too cold & not too hot) & fare price everywhere.
We decided the road trip for 10 days. The best rule for mountains is "Start Early & Reach Early"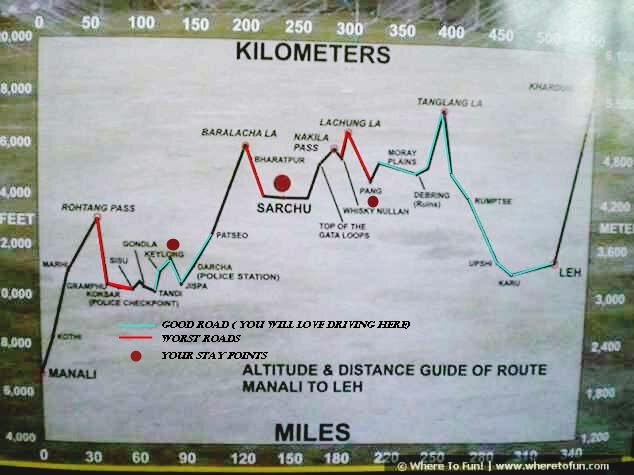 Chandigarh To Manali (Approx. 312 Kms)
We left from Chandigarh at 5:00 am in the morning & taking several halts at waterfalls & enjoying scenic beauty we finally reached there by 2 pm.
There we firstly went to SDM office Manali & it hardly took 15 minutes & we got the permit for LEH.
In Manali, you need the permit for only 4 wheelers, out of State Vehicles. Permit Office Timing are 10 am to 5 pm from Monday to Saturday (barring Second Saturday, Sundays and Government Holidays).
If traveling via Srinagar then it's not required.
The staff at SDM office was very polite & friendly .They even offered apples to the people standing in the queue.
We checked into a hotel & after rest we went too see the mall road & had our dinner.
As it was a tiring day all slept early because there was already a long journey awaiting us.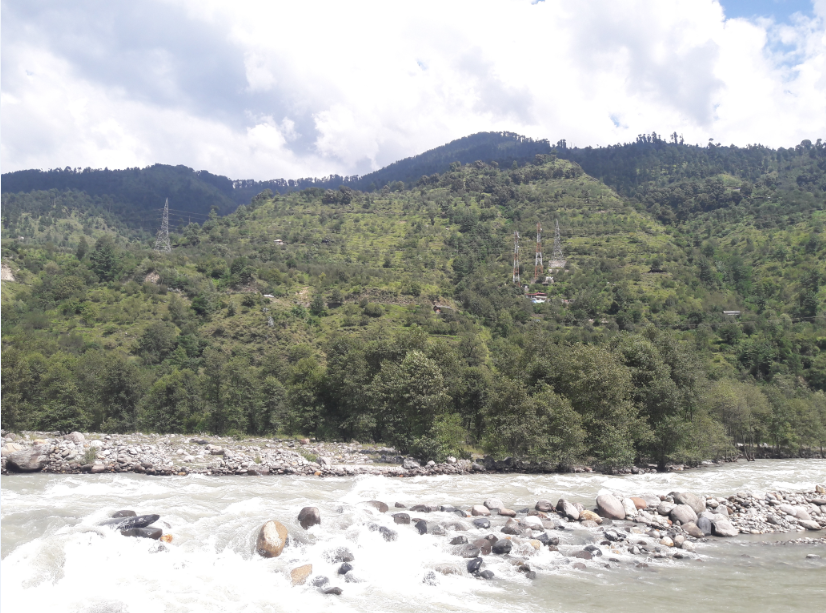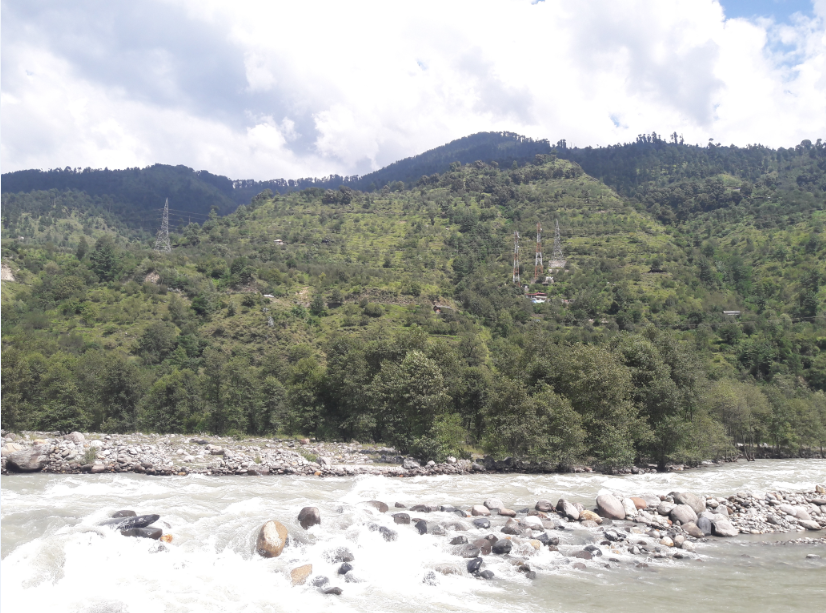 ROHTANG PASS TO SARCHU ( Approx .456 Kms)
We started early from Manali & were able to see the snowcapped mountains of Rohtang from our parking area. It was a sunny day & view was like watching a scenery. I have attached many pictures.
We took several halts in our way for meals & photography. The experience was like driving with the clouds.
We took many pictures climbing up to one hill with flags.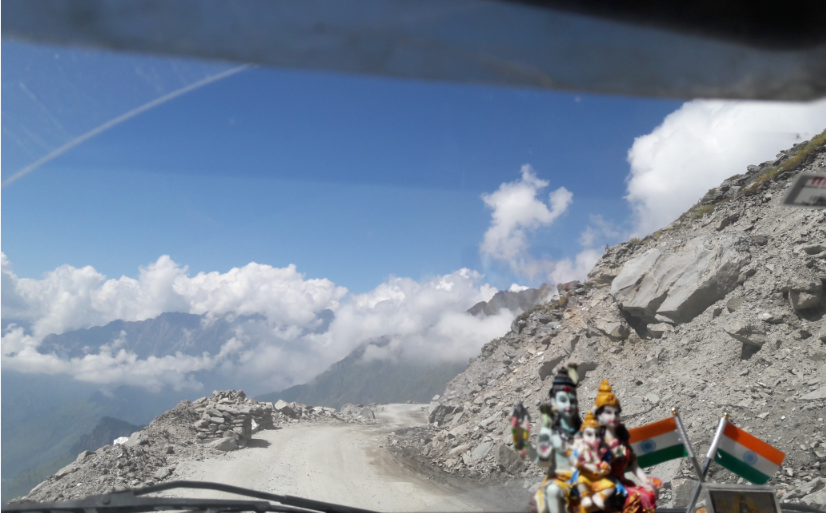 The road conditions were very bad from Rohtang pass to Sisu.Crossing that road was a relief.
After crossing checkpoints we headed to Keylong.We reached there by 1pm. Now it was our decision whether we should take a halt there or head towards Sarchu.
As we were left with ample of time we decided to head towards Sarchu. Between Keylong & Upshi i.e. around 300 Km path there is phone network. So, be calm & enjoy te solitude from the world.
After crossing Keylong you start feeling that you are heading towards Leh by seeing the appearance of mountains which are slight golden in color.
At Z Zbar we took a halt & started crossing various Passes. The weather keeps on changing in every hour of travel. At Baralacha la we took a halt & felt dizziness. It was better to move forward. Finally we reached Sarchu by evening at 6pm.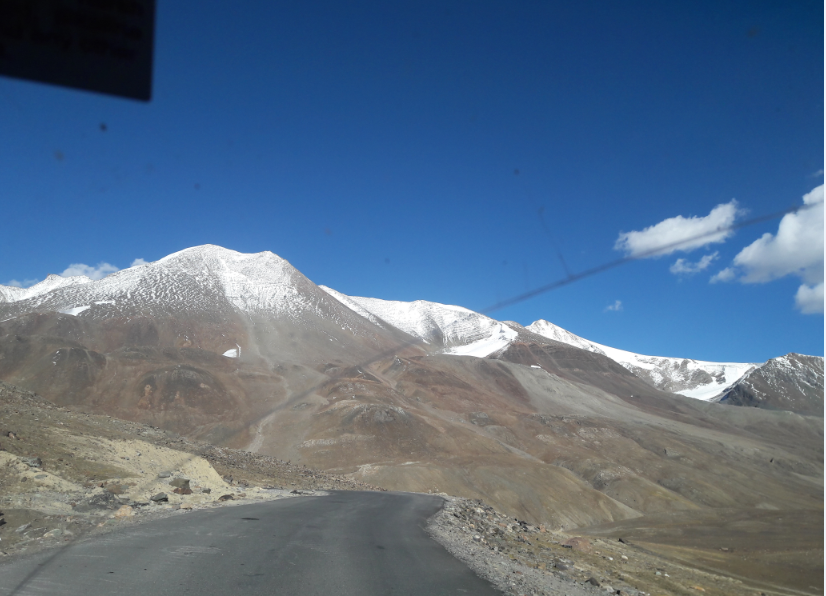 Keep this in mind that in Sarchu you will only get tents for stay.No luxurious hotels or restaurants.
We stayed at "Silent Place" . Silence Place is owned by a very sweet old lady.She will provide you stay at cheaper cost & delicious food that she prepares herself.
Experiencing in Sarchu was mesmerizing there is no light except for in tents but when you look in the sky you will feel as if glitters are sprinkled in the sky. It was a treat to the eyes.
However could stay out for long for star gazing as it was damn cold outside . However the tents were cozy & had a good sleep in tents.
SARCHU TO LEH- Approx 260 Kms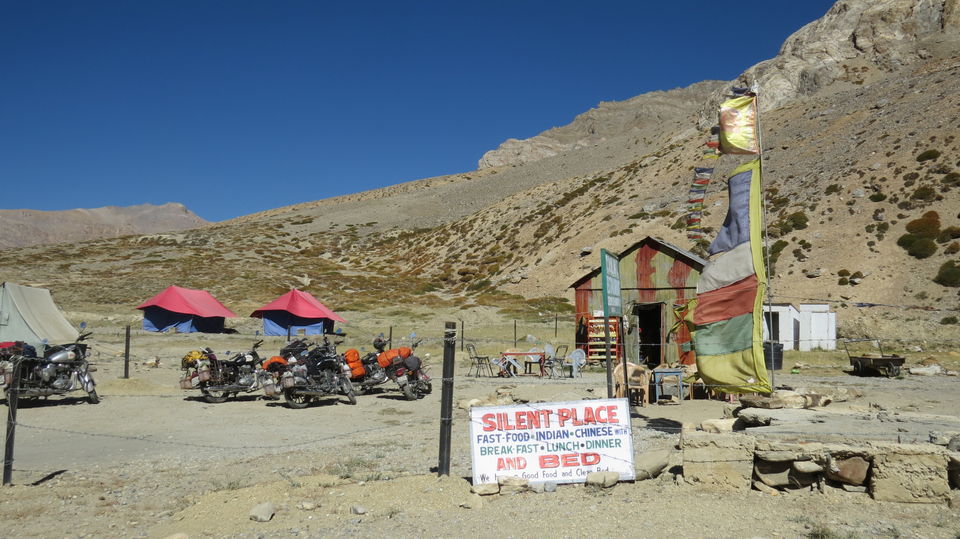 Started early from Sarchu & crossed the Nakila,Lachungla Pass & Tanglang LA Pass. On roads we were accompanied by Army trucks. They were very generous as all used to give a way to a car that was passing by.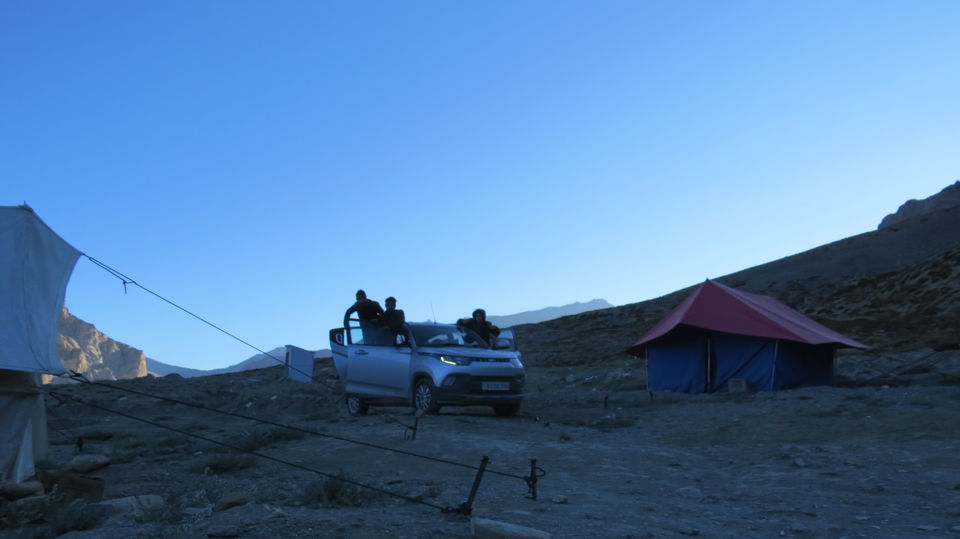 The views on the way left us awestruck.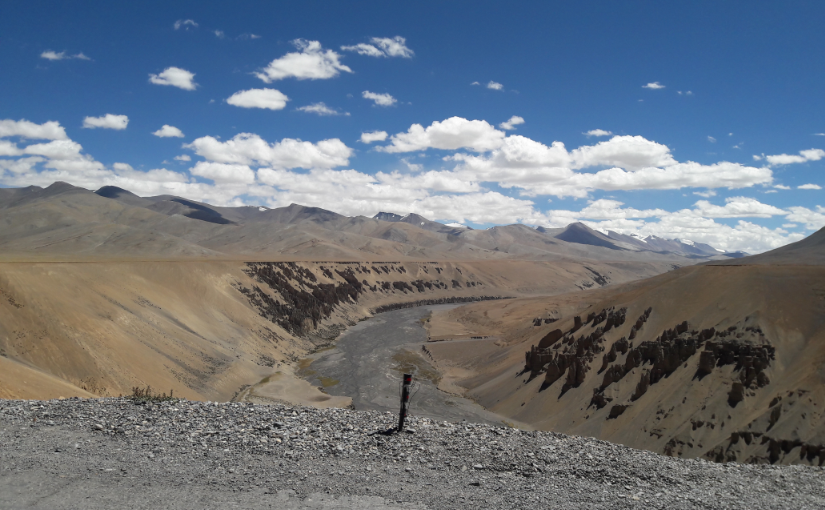 After PANG, you will love the road & are going to get the best driving experience there.
Finally reaching at Upshi we got signals for BSNL & we reached at our dream destination by 2pm.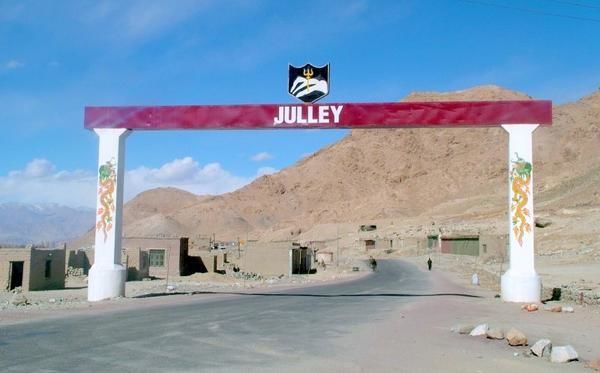 The weather here was not too cold in the afternoon. In evening the temperature goes down .After check in we took rest & headed toward the Leh Market. We could feel the Tibet culture there. There were ample of options for food.
We had our dinner at "Dreamland Restaurant". The food was fine.
Then we strolled in the market & searched for Bike rent shop.
Luckily we met Stanzin Tuntun (Nick Name Tunu) gave us a offer that we could just not deny.
The bikes were new & in were good condition
We started our day with Italian Café Ilferno & headed for magnetic hill.
You will see everything in Leh within few kms distance :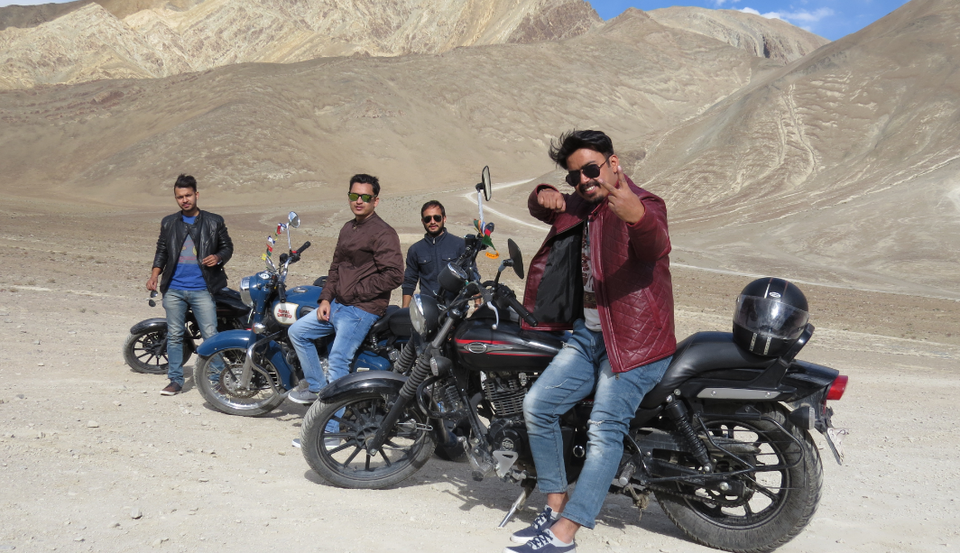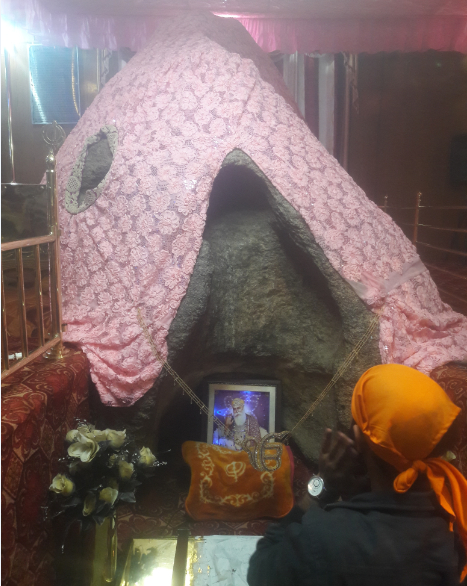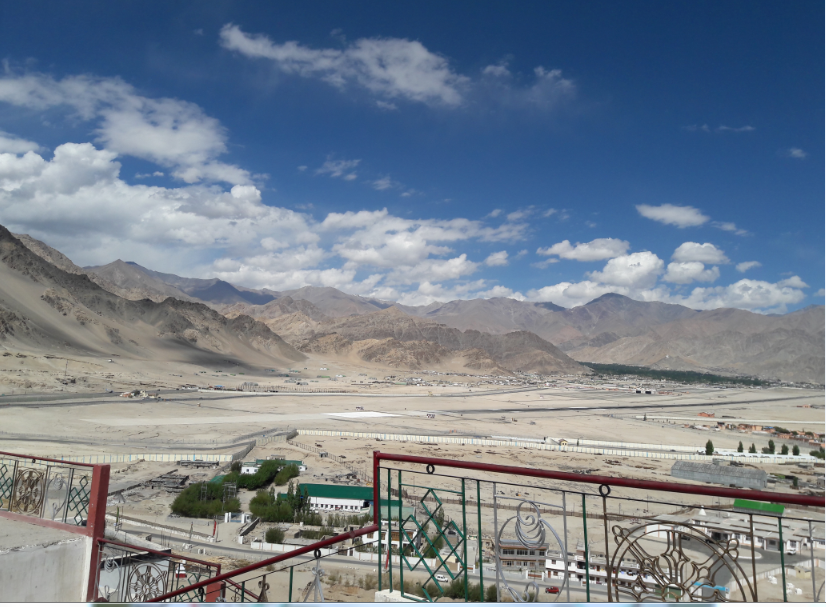 You will feel breathless while climbing up the stairs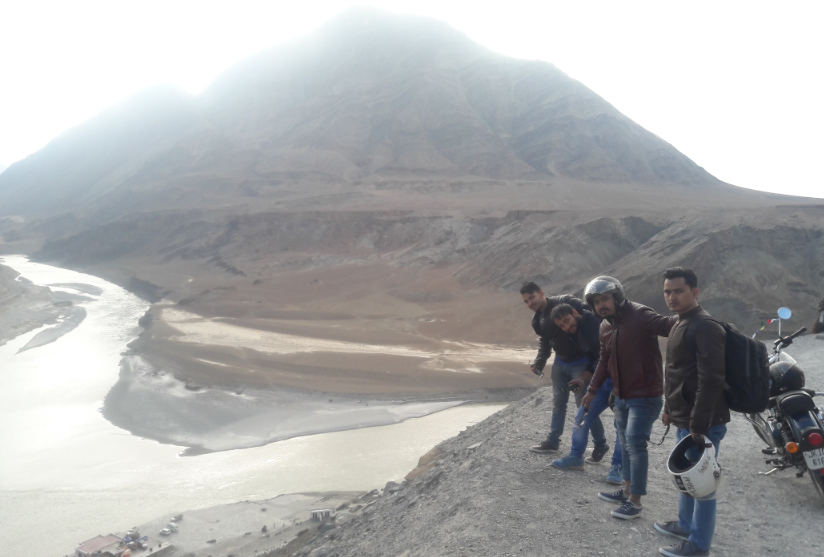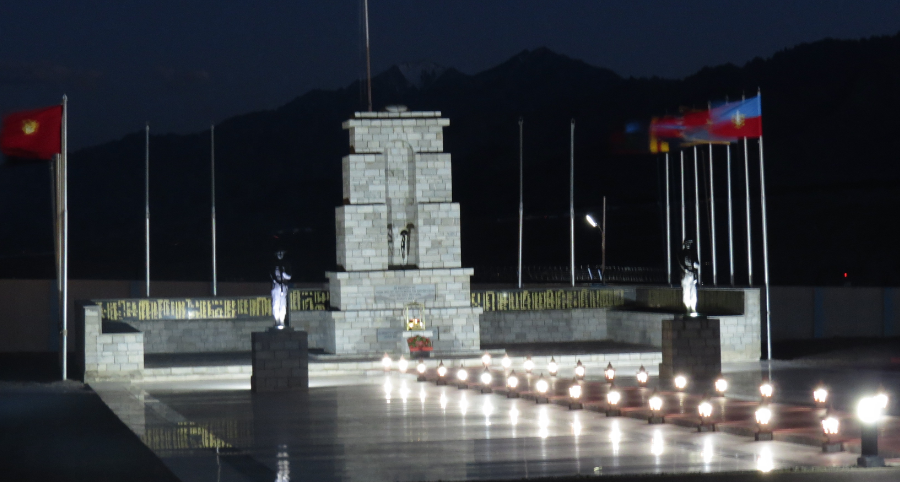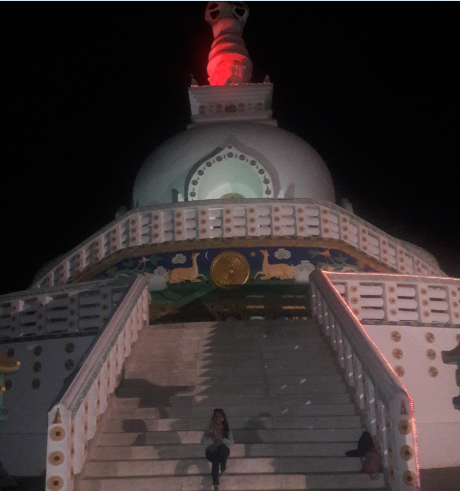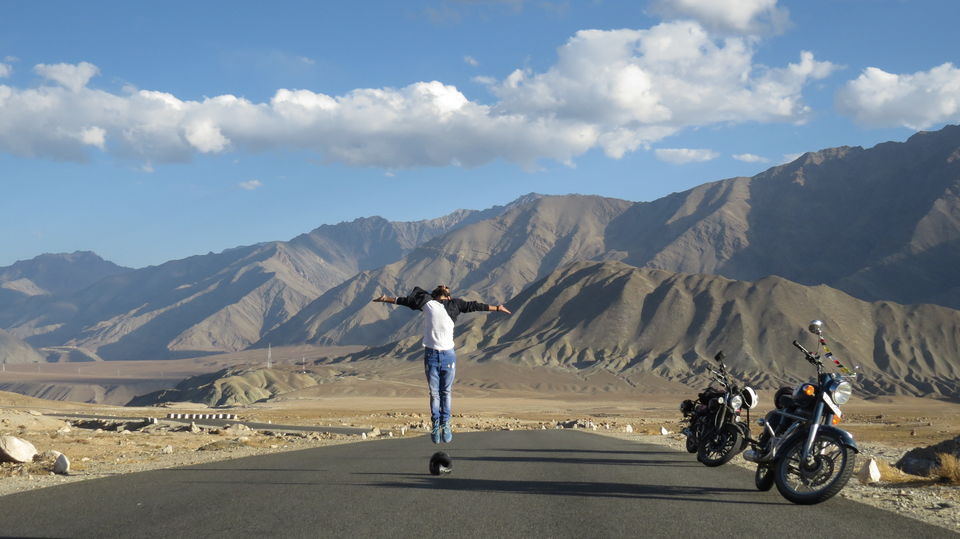 LEH TO PANGONG – 140 kms
We headed towards Pangong & it was bright sunny day.You will see beautiful views while going to Pangong.
Army trucks will be your company on the way.
At Changla Pass we had our breakfast.
Due to low oxygen level we felt dizziness. It is advisable to have your breakfast at Leh instead of Changla.
It was a long tiring journey but once we saw the first view of Pangong lake. Oh God it was damn blue .And yes it is truly said that you don't need any filters for the views that you see in Ladakh.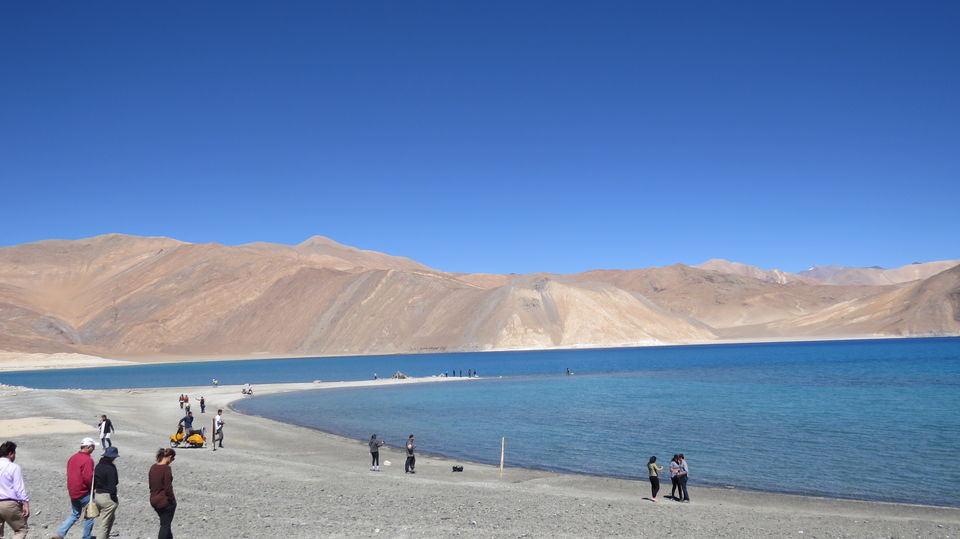 The beauty is really mesmerizing & the color of water is really blue color as if mother nature has poured indigo in the lake.
You will see 3 different shades of blue color in lake .The place is really peaceful & one can just sit & enjoy the view.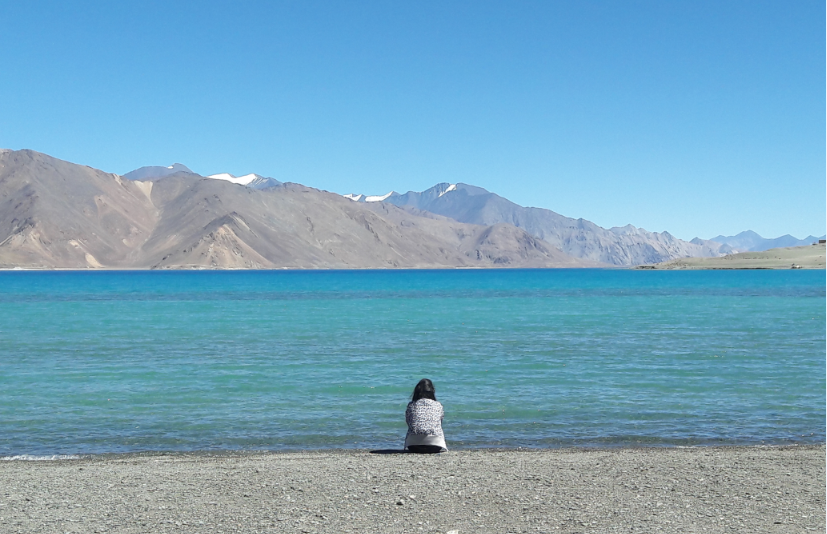 The beauty is really mesmerizing & the color of water is really blue color as if mother nature has poured indigo in the lake.
You will see 3 different shades of blue color in lake .The place is really peaceful & one can just sit & enjoy the view.
We headed to Nubra valley & crossed Khardungla pass. Advisable not to move quickly out of your cars & not to stay more than 25 minutes.
It is the highest motorable road of the world. At Khardungla the weather was freezing. But at Nubra it was hot .At Nubra valley we enjoyed the picturesque views & took double hump camel ride & then came back to Leh.It was again 10 to 11 hour driving journey.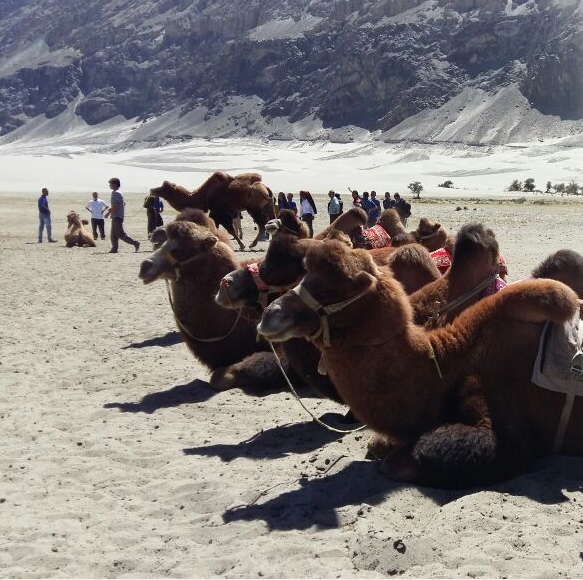 LEH to KEYLONG
The whole day was spent driving & we were recalling the memories of Leh .This long uninterrupted journey was possible because 3 amongst us were driving & switching at driver's seat .
In evening we took a halt at Keylong in a hotel having parking facility & was on the way to Rohtang.
KEYLONG, KASOL, MANIKARAN
This journey was wonderful ,we went back singing rocking tunes loudly. Finally after reaching Manikaran ,we paid obeisance at Gurudwara Sahib & Shiv Mandir . We took hot water bath in Sacred pool..In the evening we headed back to Kasol which is situated on the banks of river Parvati .We went for games & shopping..Finally had a very lavish dinner at Café which not only serves delicious Israeli food but also other international cuisines. The ambience was tranquilizing .You can feel hippie culture in Kasol where nobody was worried for anything & you can see people enjoying SUTTA & drinks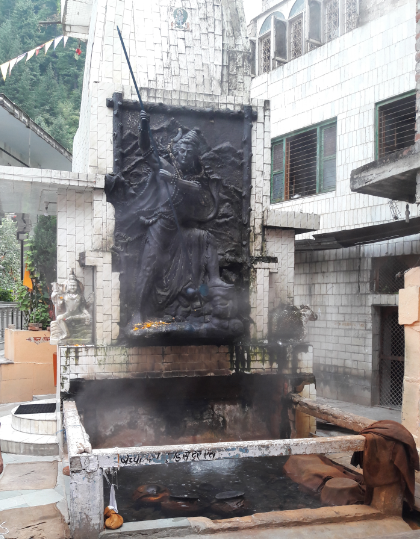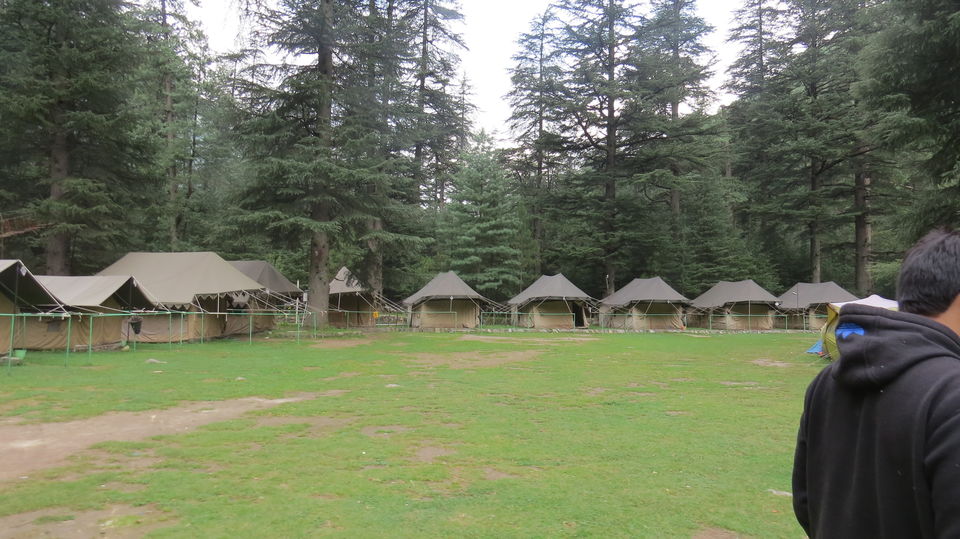 We did camping at "Silence Café" Kasol..It was next to Parvati river. Stay at Kasol was quite relaxing as were not driving rigorously .We went back to Manikaran to take bath in natural hot water springs. Did shopping in Manikaran & went to few temples. After coming back to Kasol we tried several cuisines at cafes & bakeries. It was pretty cold at night & we played cards, had our dinner & bonfire beside the Parvati river. It was an enjoyable night & last day of trip to end with
Headed back to Chandigarh with all the good memories we made in past 10 days. Made all of us rejuvenated for daily routine work. Will be planning this trip soon via Srinagar to Leh route.
THINGS TO TAKE NOTE OF :
Carry winter wears, comfortable shoes & good SPF Sunscreen.
Dress in layers as in every region temperature will be different.
Once in Leh keep drinking lots of water even if you don't feel thirsty.
Do carry Diamox tablet & consume it before waiting to feel Acute Mountain Sickness (AMS)
Check into army hospital on the way if AMS gets severe
Carry Medicines for headache, vomits, dehydration & fever too.
Frequent Searches Leading To This Page:-
manali package for couple from delhi, kullu manali tour package for couple from delhi