This year Summer holidays were planned by four women of the family. My wife Sujata with our daughter Shalvi & my sister Sadhana Tai with her daughter Smruti to make it all girls holiday. My brother Rahul who is currently Commissioner Indian customs in the Pakistan border region of Jaipur Rajasthan, Amritsar Punjab, Jammu & Kashmir along with Ladakh, helped them plan travel itinerary. I was not part of the initial travel plan but was graciously allowed to join with last minute flight bookings.
Journey Started from Pune on 26th May Thursday morning to catch up flight from Mumbai. Adventure drama was supposed to start after reaching Amritsar but started from Pune itself when booked Vehicle driver said he cant make it on time to pick us up. We tried to book Ola on 11th hour & got one booked. Vehicle was not having luggage carrier so he arranged another vehicle for us quickly on the way. Finally we got our vehicle & started towards Mumbai with an hours delay around 11 am.
We had customary stop on highway to enjoy Datta Snacks brunch & reached Mumbai on time. For Shalvi new phone was ordered few days back online as she completed 10th standard. Phone couldn't got delivered on time & she was very upset with this fiasco. We promised to get her new Phone from the shop at Mumbai Airport. We realized our flight was from T1 old airport & there were no Phone shops there.
Arrival in Amritsar was on time & we reached Rahul house in Customs colony & stayed at guest house. Rahul was back home from his Delhi trip to give us surprise welcome. Rahul's wife Swati made some good home cooked dishes for us & had wonderful dinner talking to Indira aka Inu & Raghav aka Banu together with Rahul & Swati ( my son Anish aka Anu was missing in action on this trip as he could not come from US for holidays). Shalvi's phone was still missing in action & was promised for next day during shopping.
27th May Friday morning started with Golden Temple darshan . Harmandir Sahib is the original name of the temple which is holiest place for Sikh religion. Learned few historic stories of temple & 10 Sikh Gurus from the office bearers of the temple and received some religious books from them as gift.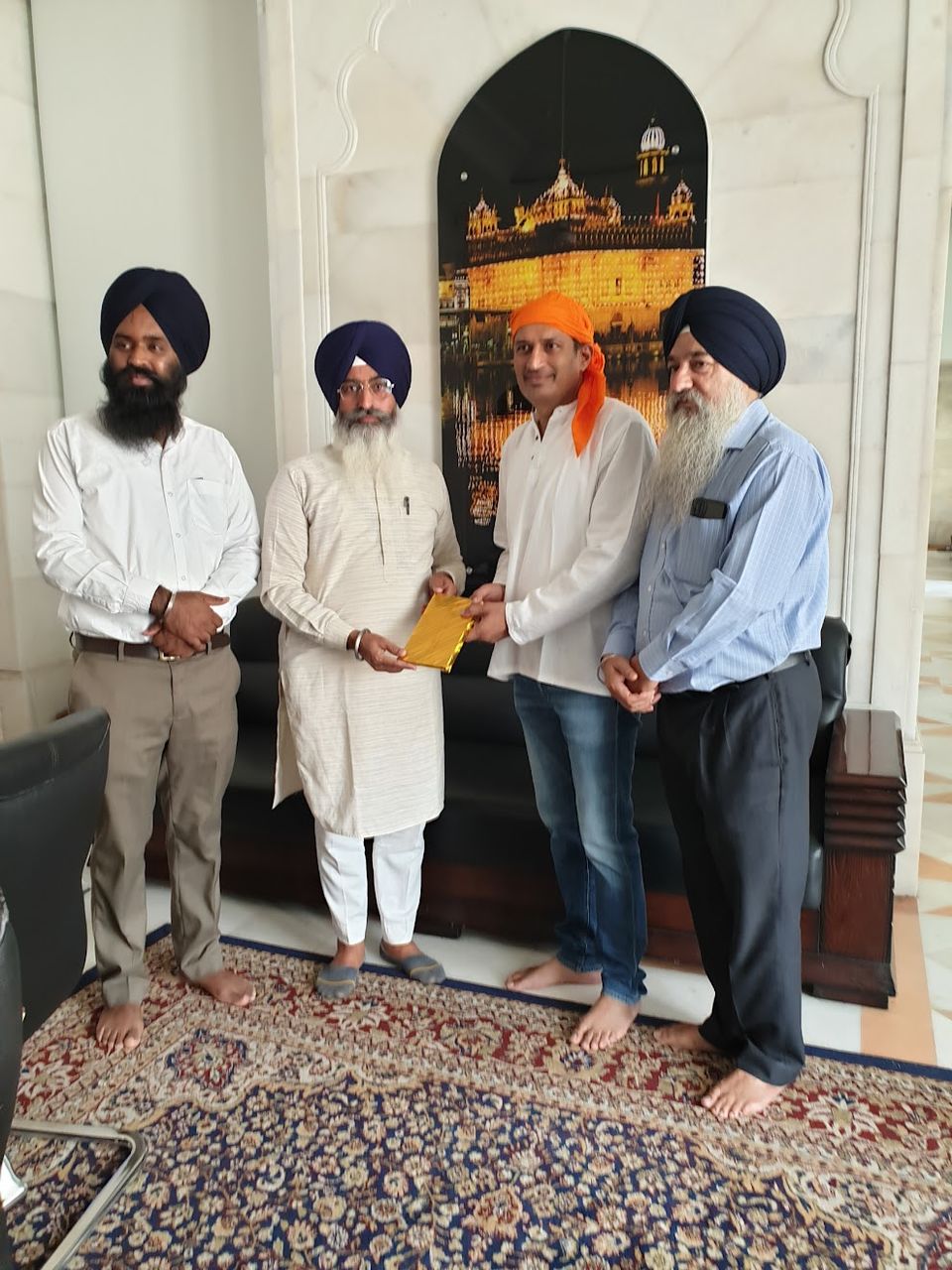 Had Bedmi Pori Bhaji & lassi for brunch at famous Kanha sweets. Ensured no more delay on purchasing new phone for Shalvi. This was key event of the trip as most of the memories captured with her new mobile camera.
Jalianwala bagh massacre was one of the darkest moment during British rule of India. We were visiting this place second time & found lot of renovations done to the place to ensure new generation of Indians can learn about this tragic event in the history.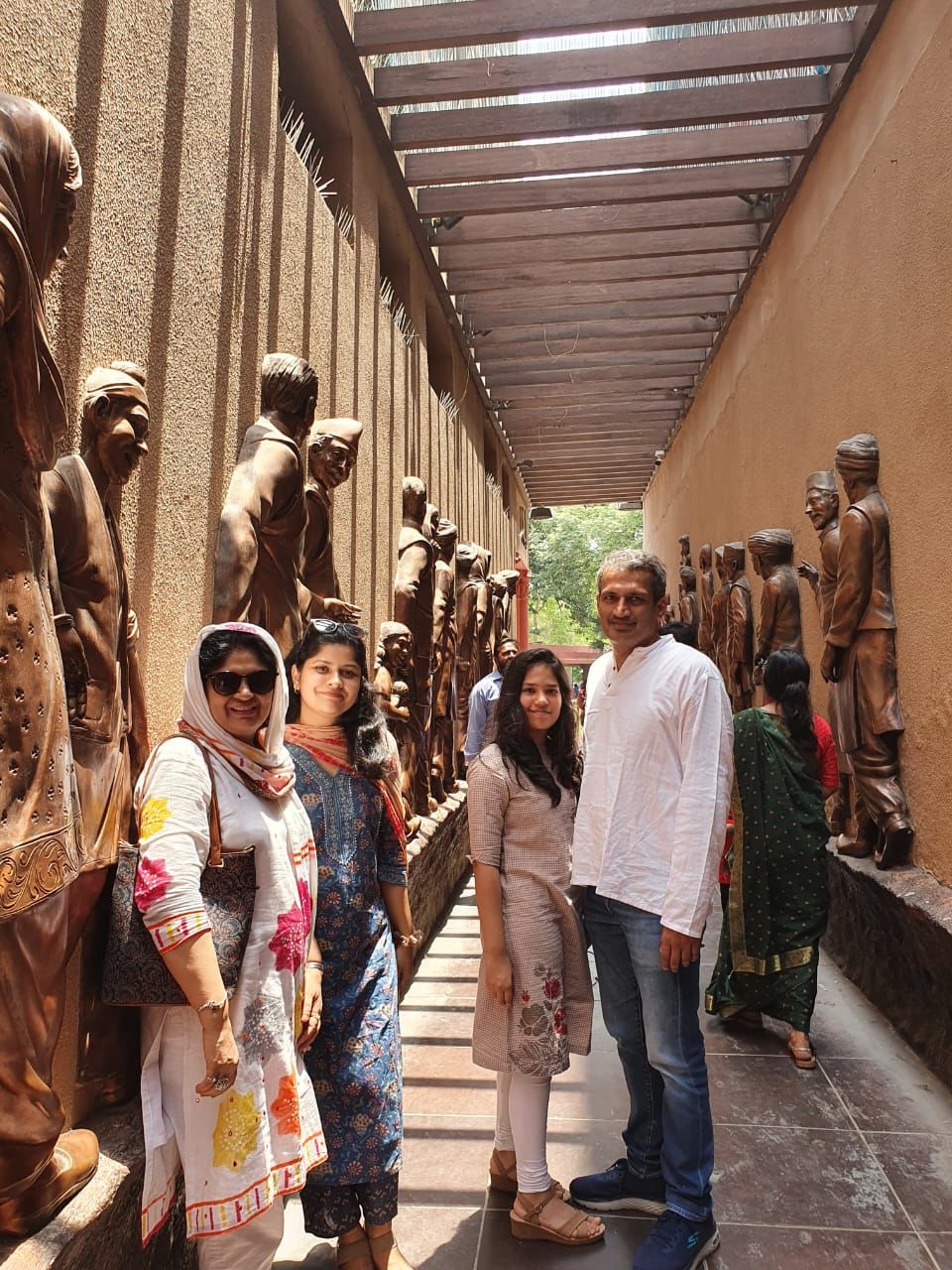 Visiting Wagha border gives one of the best patriotic experience when you participate in daily border evening parade. India side of Attari border is having much bigger visitor gallery.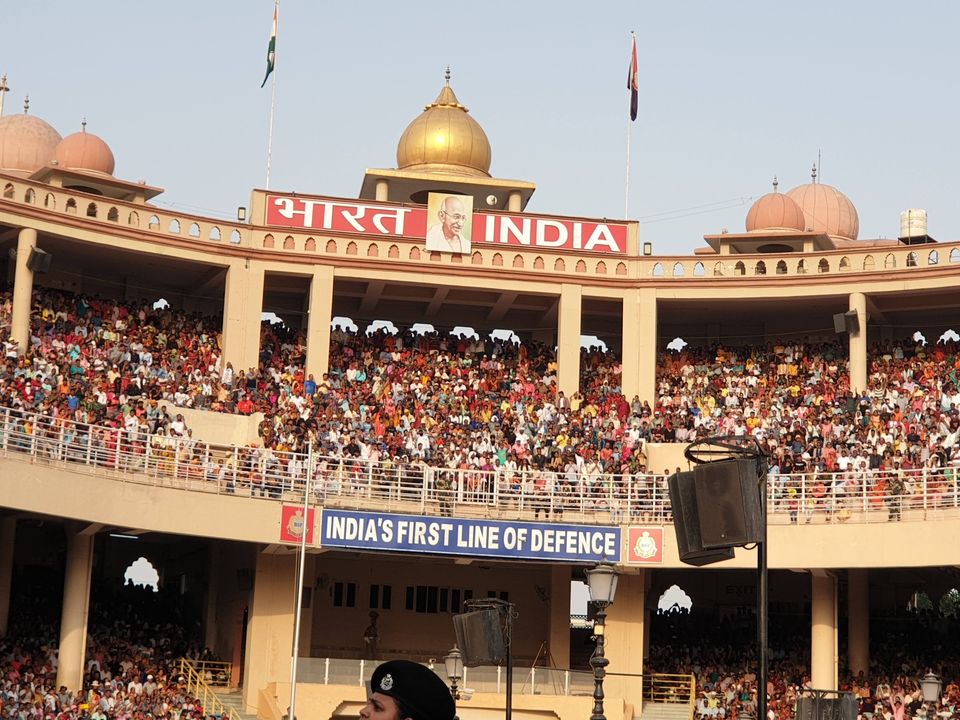 Left Amritsar for Srinagar on Saturday 28th morning by flight. Last time we visited this beautiful city earlier on our Honeymoon in May 1999. Kargil war started during same period. We witnessed mobilization of Indian army, airports in the city were taken over by Army. Visiting second time in 2022 post abolition of article 370 was different experience. Army is doing their best to maintain law & order in the region. Tourist are visiting this place in big numbers on the confidence of Indian army. Local Kashmiri people are seeing good business as tourism is main source of income for them. It will take some time for situation to improve further as we still witness killing of innocent people by terrorist.
Kashmir is considered heaven on earth for its beauty & important part of this beauty is Dal Lake & various gardens.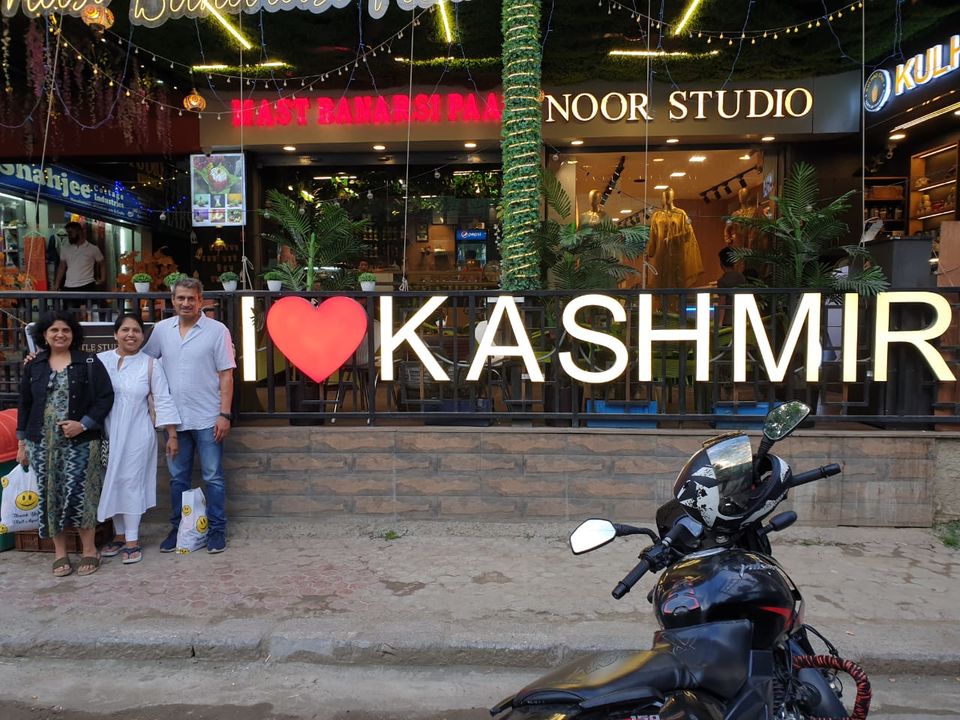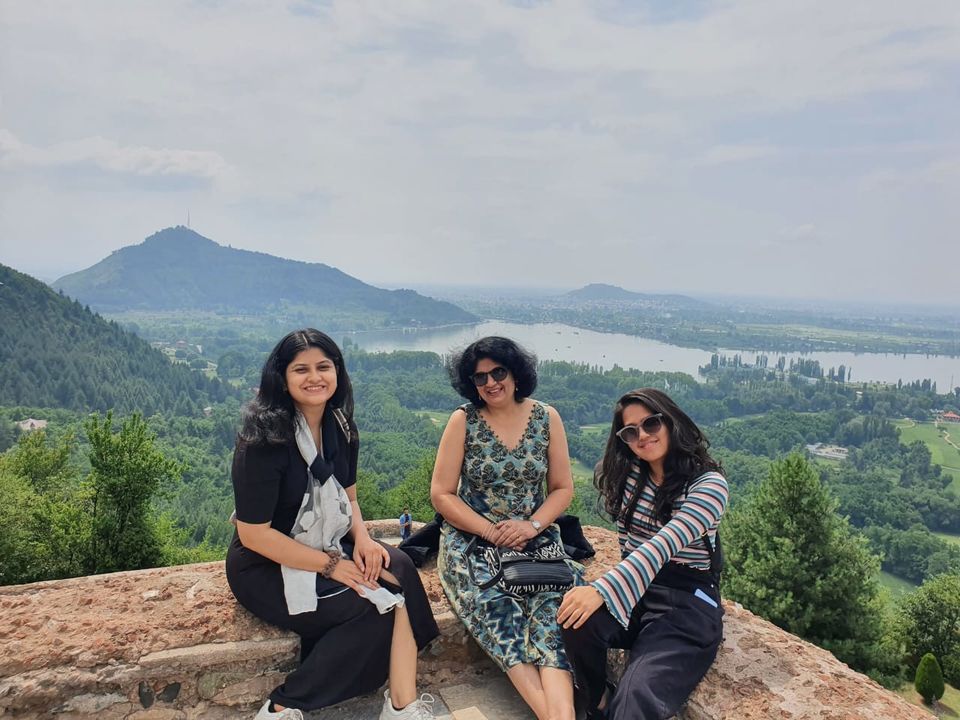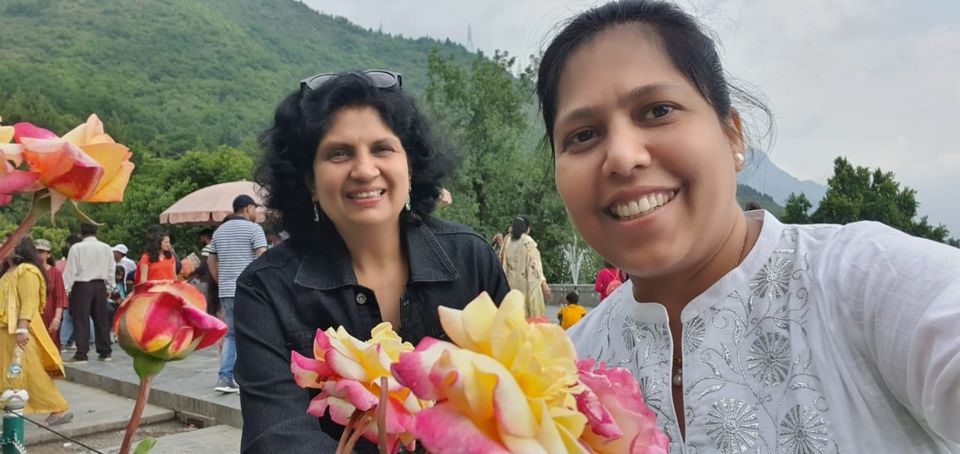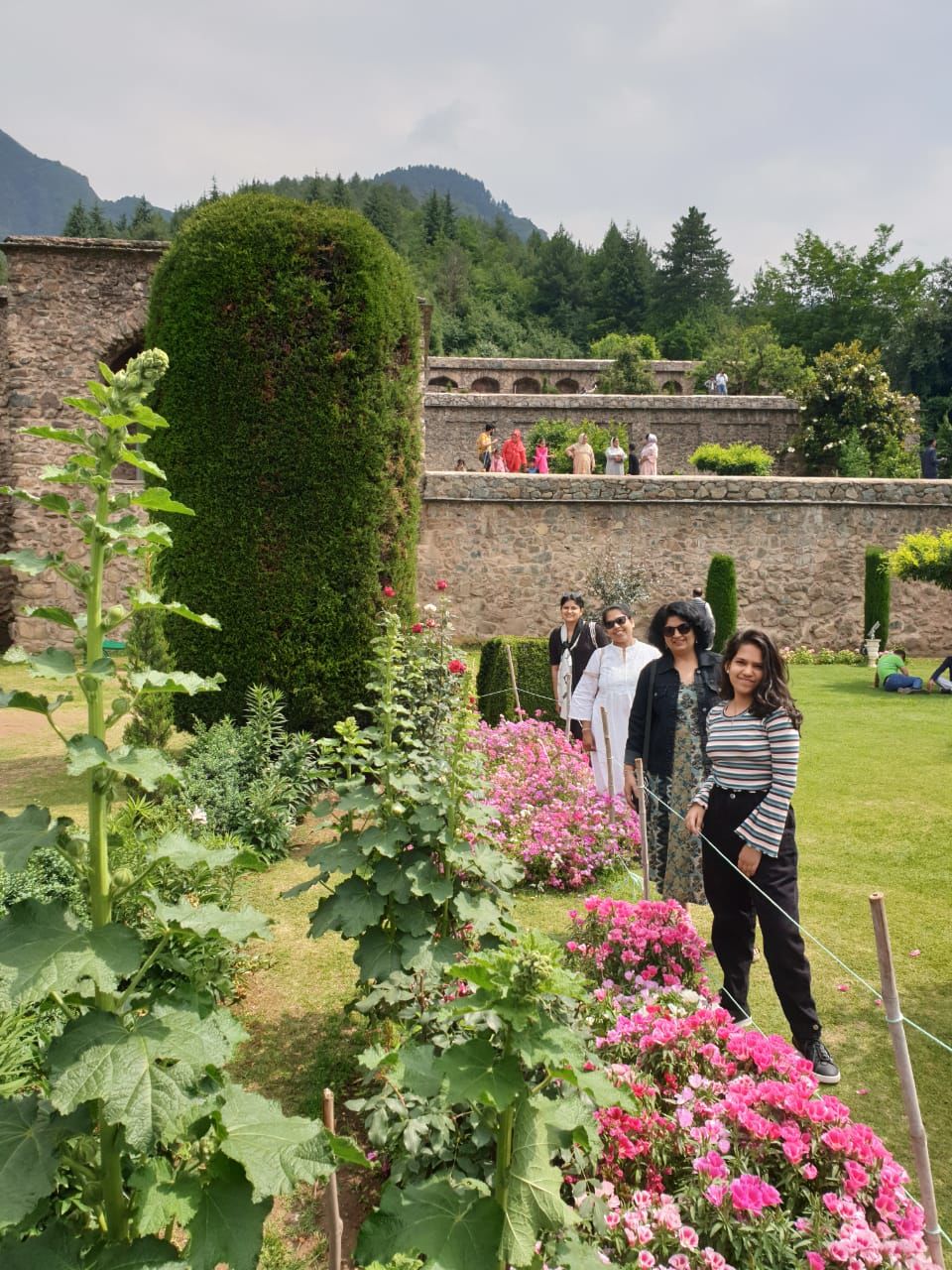 Shankaracharya temple on the hill is important land mark in the city. In this ancient Siva Temple Shankaracharya did meditation & from this time it is known as Shankaracharya temple.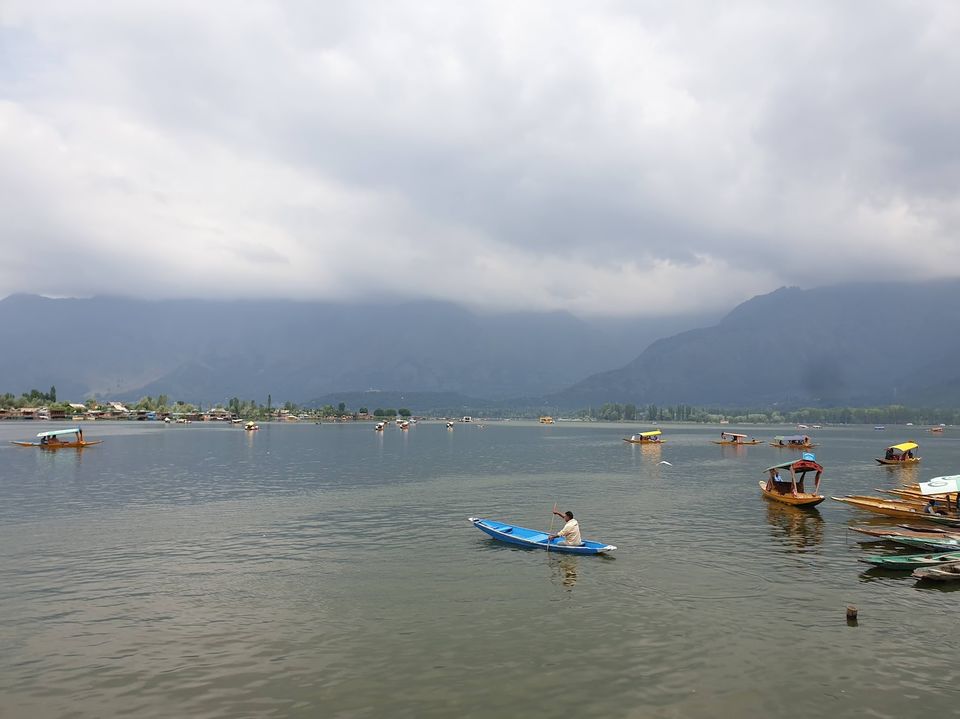 Dry fruits from the region in very famous & was part of our shopping to end the day.
Next day on 29th May Sunday morning we started on the road trip to Kargil from Srinagar. Sonmarg is the last city in Kashmir which we crossed & headed for Zoji La pass one of most difficult road to travel in the region. This road is accessible only for 6 months & closed for 6 months due to bad weather. Indian government is building Zoji La tunnel to make it all weather condition road connecting to Ladhak.
We pass through Drass Valley coldest habitable place in India & second coldest in the world.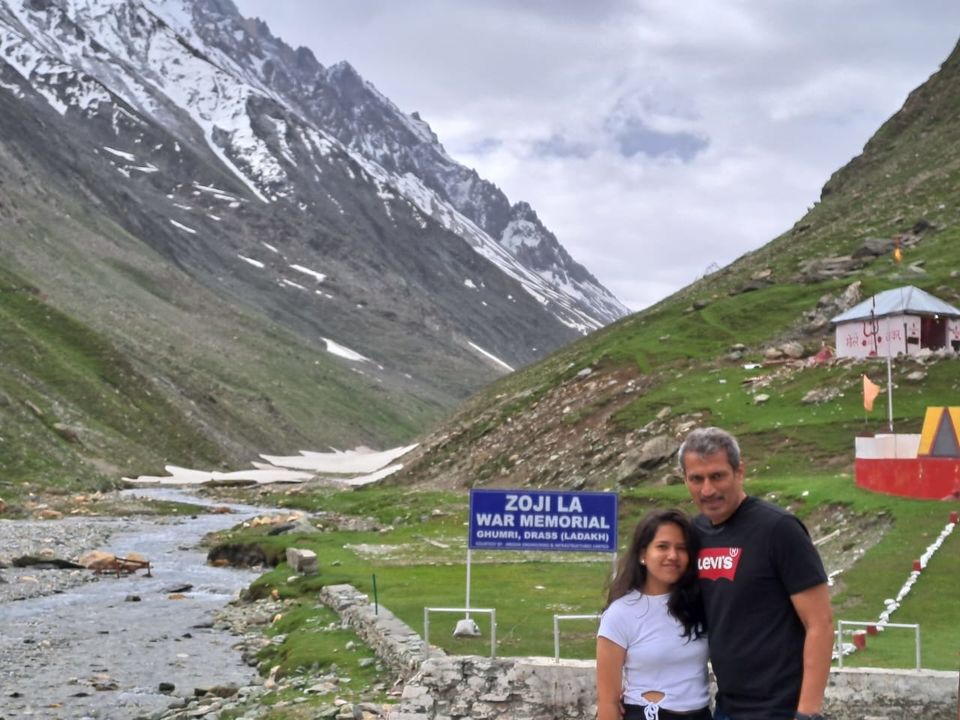 We headed to memorial of Kargil war 1999 from zero point in Drass. All peaks like Tololing, Tiger hill etc which were fought heavily for few months to take the control back from Pakistan army were witnessed Infront of us. Captain Vikram Batra famous line of Ye Dil Mange more after capturing Point 4875 was part of the video show.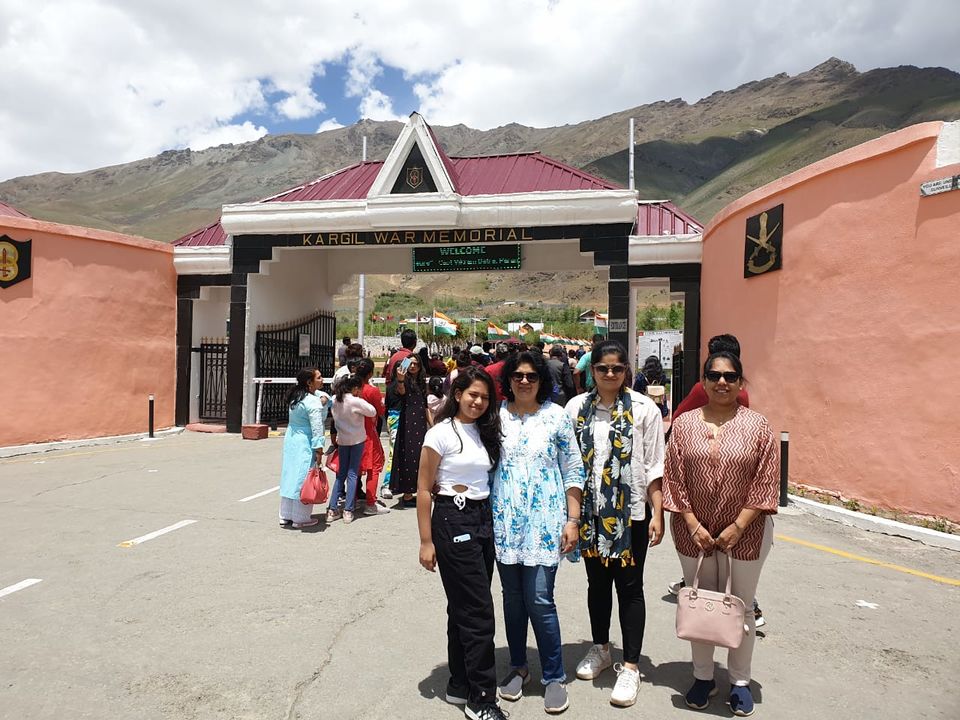 We visited old village Hunderman which was part of POK till 1971 & is taken back by Indian army during 71 war.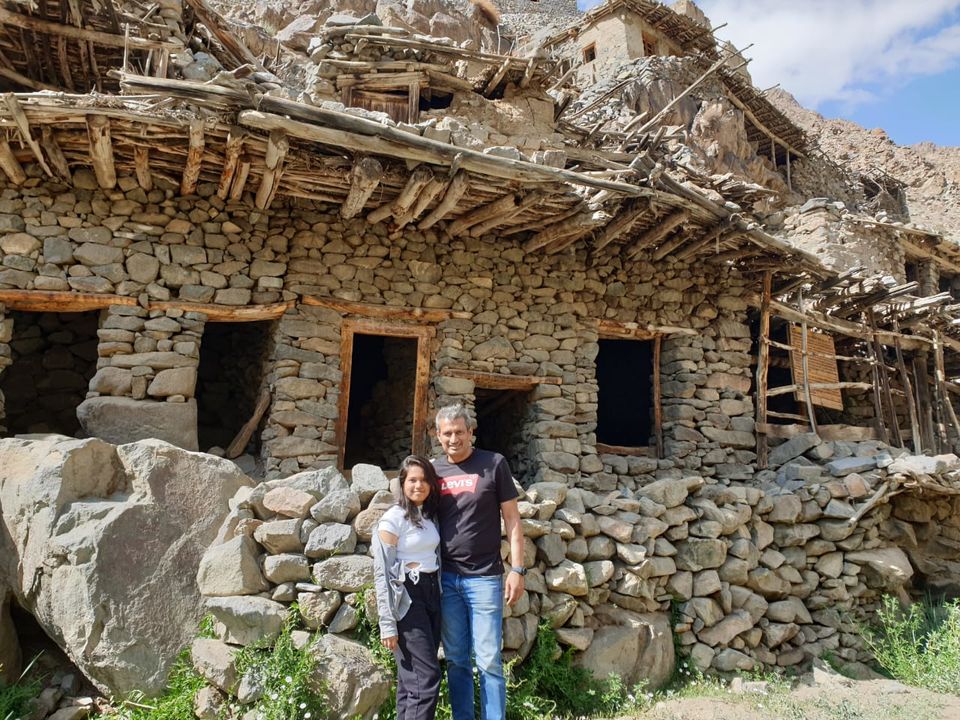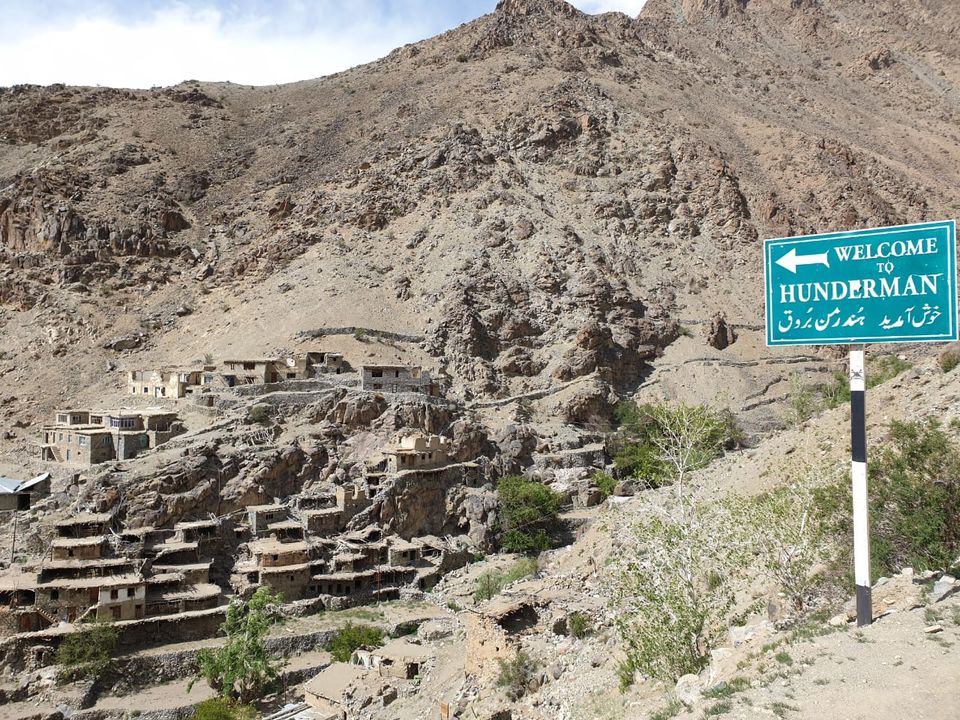 Supply Chain & Logistics is equally important in War as it is important in business. BRO ( Border Road Organization) with the tag line of " We will either find a way or make one" is developing road infrastructure in all the border regions on India ensuring we have all weather condition road in these difficult mountain terrains. We stayed at BRO guest house for the night.
On 30th Monday we started our journey from Kargil to Leh. On the way we visited Gurudwara Pathar Sahib the place WHERE GURU NANAK DEV JI CONQUERED A DEMON.
Sangam visit was refreshing by seeing beaty of meeting point of Indus river with Zanskar river.
Magnetic hill experience was interesting where Car in neutral gear get pulled back on its own.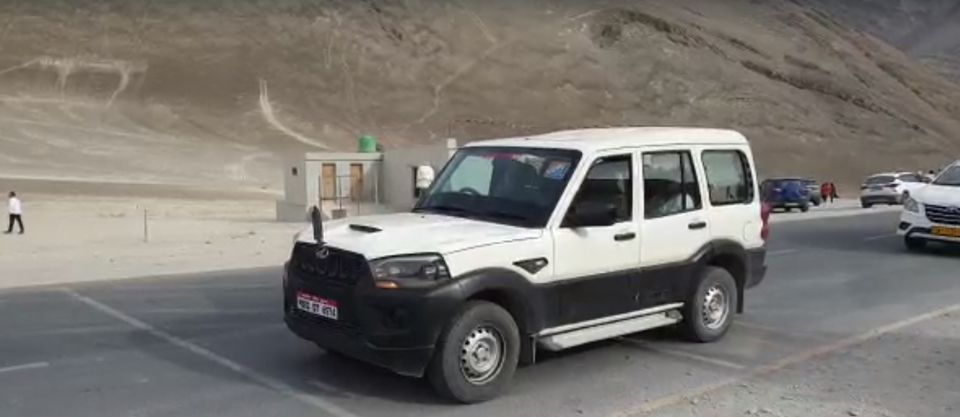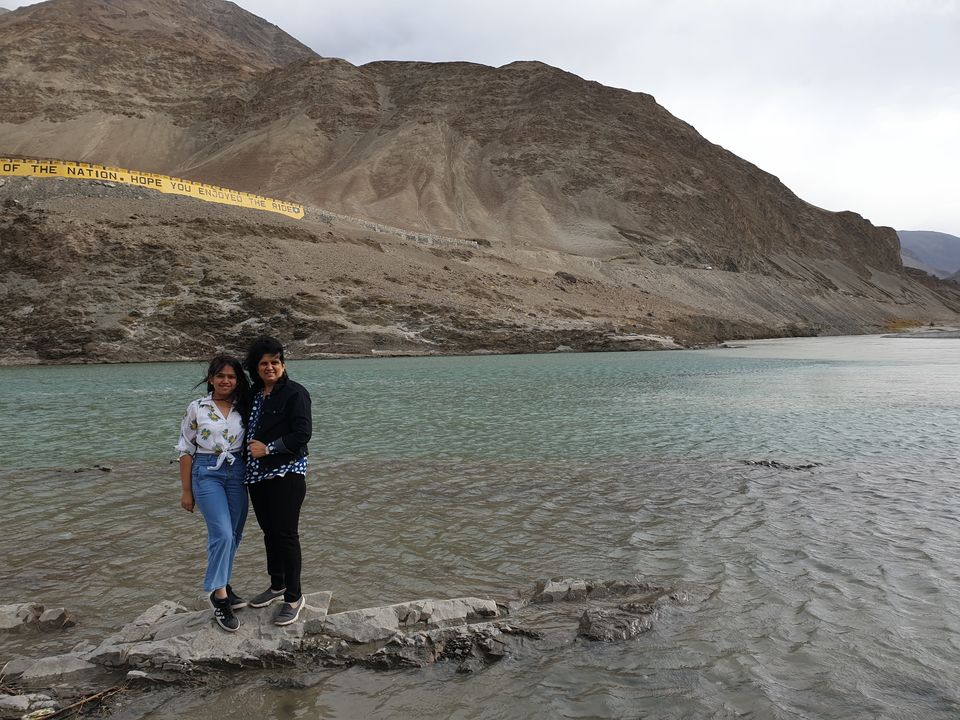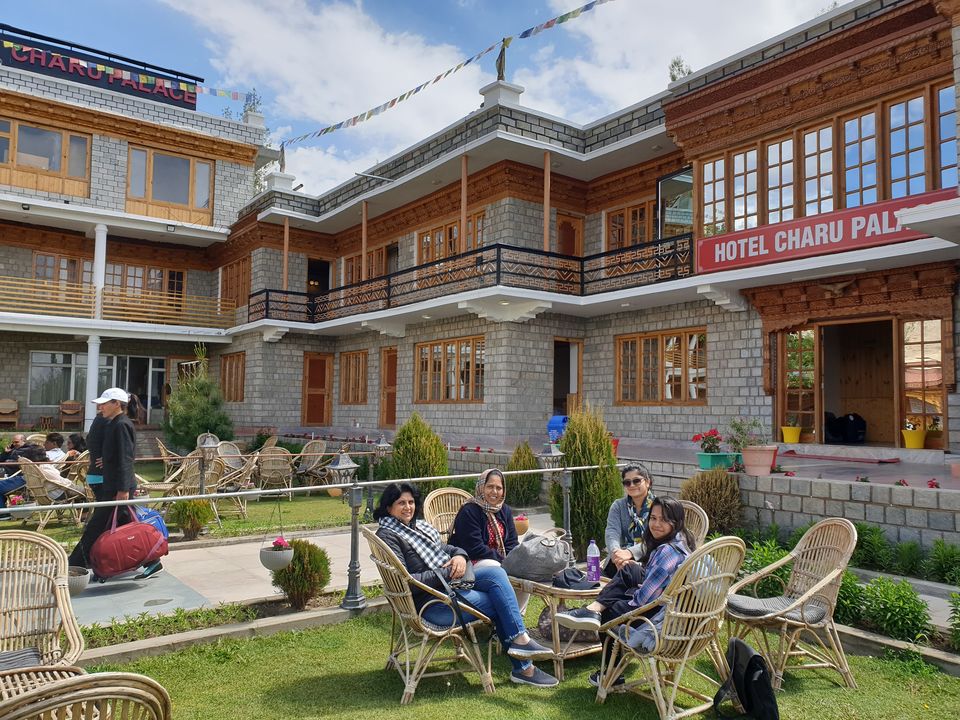 31st May Tuesday started Journey from Leh to Numbra valley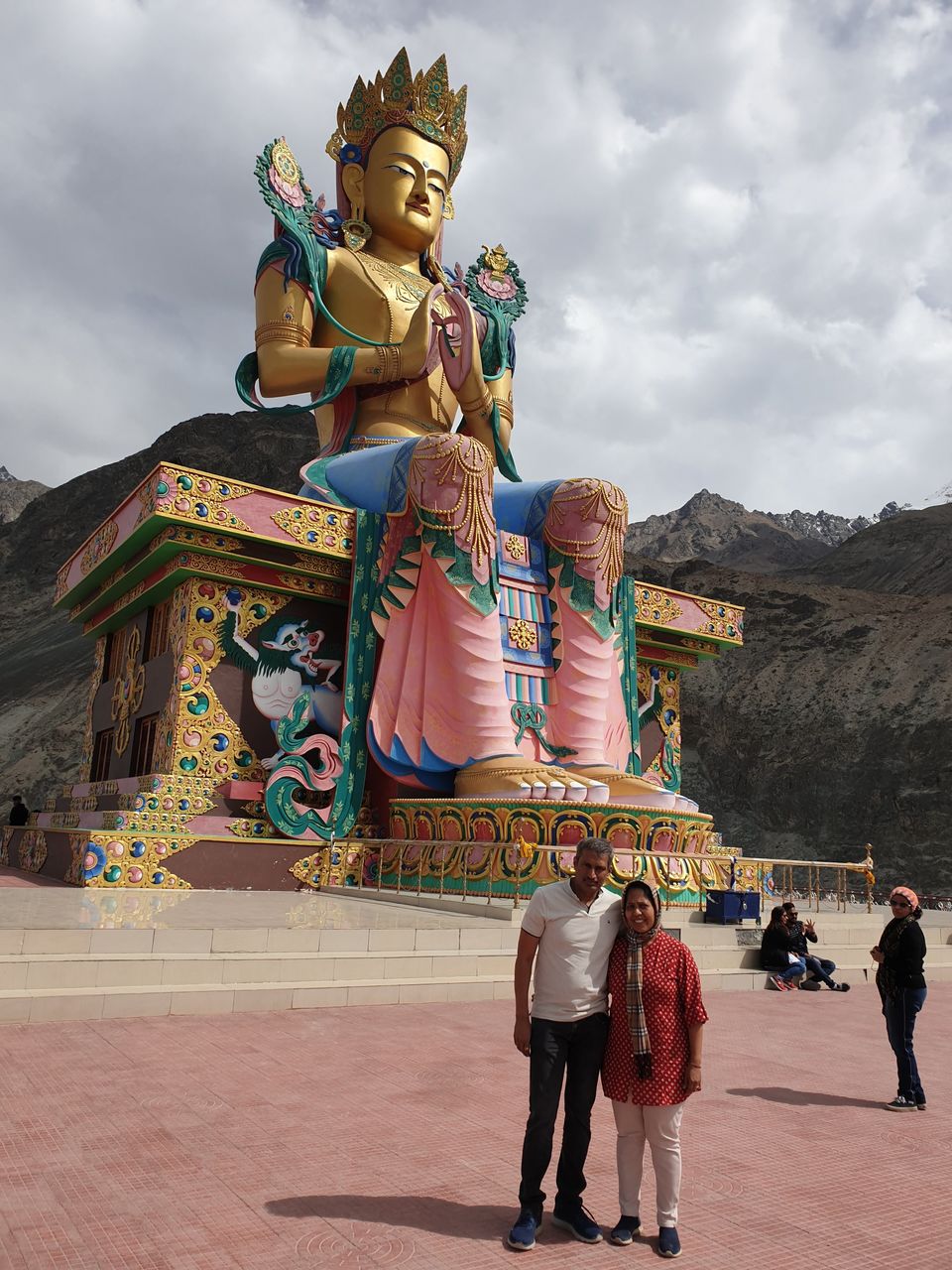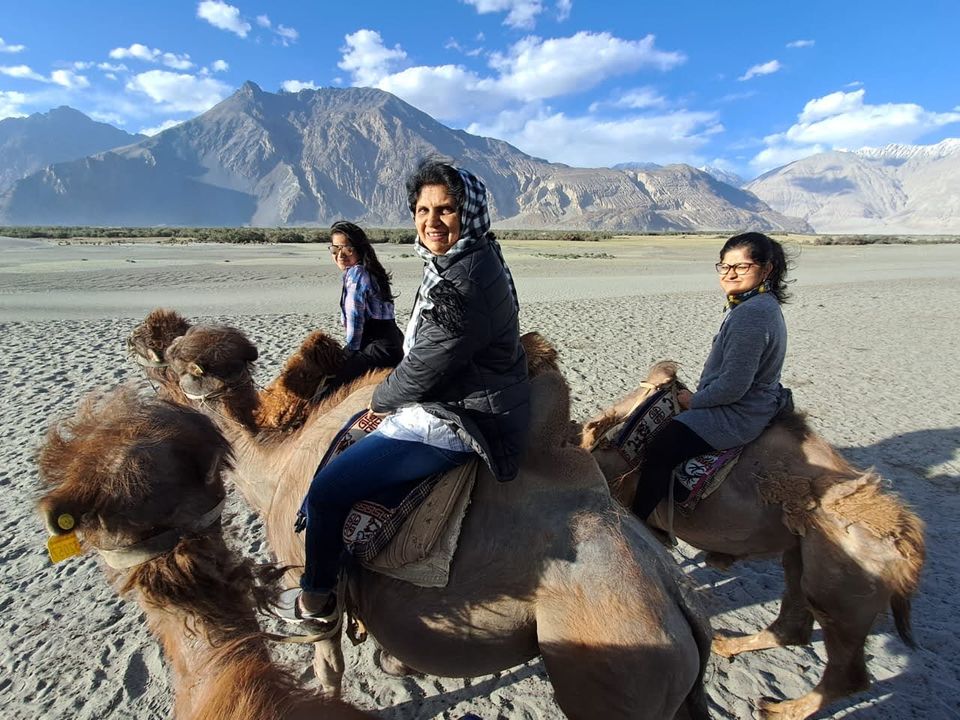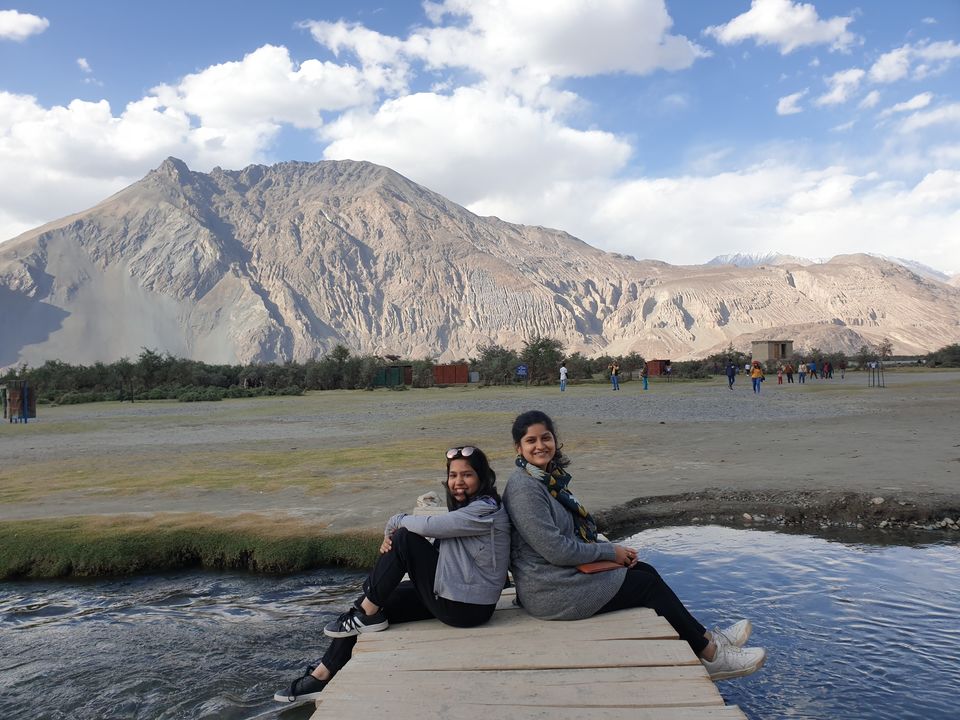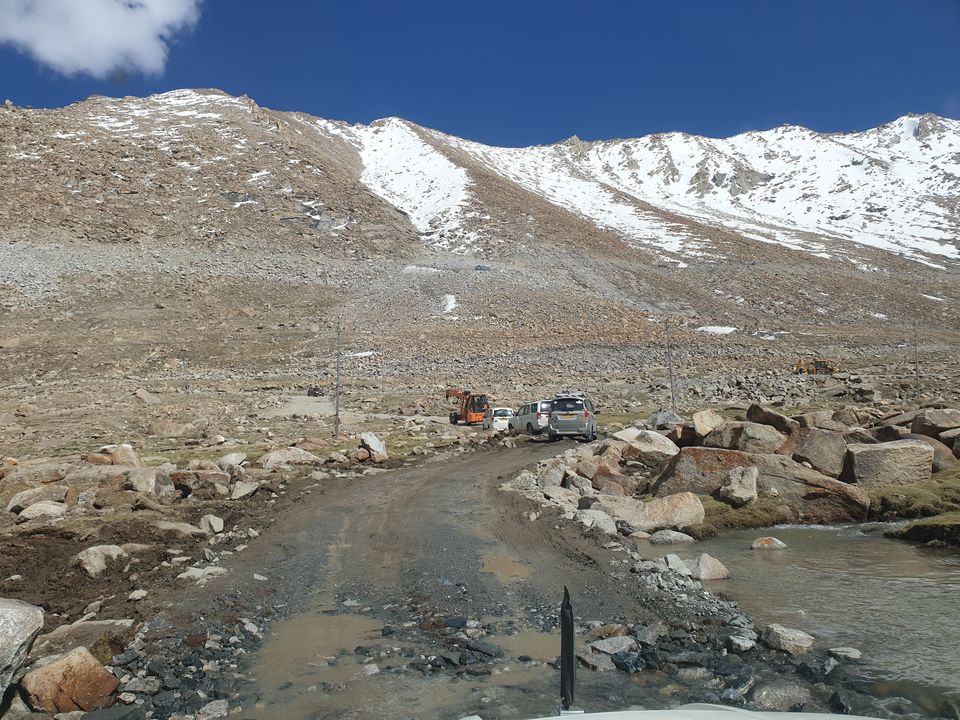 1st June travel from Numbra Valley to Pangong Lake.
TRUE LADAKH BEGINS WHERE THE ROAD ENDS is the tag line of the state & we witnessed this first hand while visiting Nubra valley & Pangong Sa Lakes.
3 Idiots Movie have made this Pangong Lake very Famous as must visit destination in Ladhak trip. Journey to & from Lake to Leh / Nubra valley is real adventure journey with rough roads & going through highest motorable roads in the world.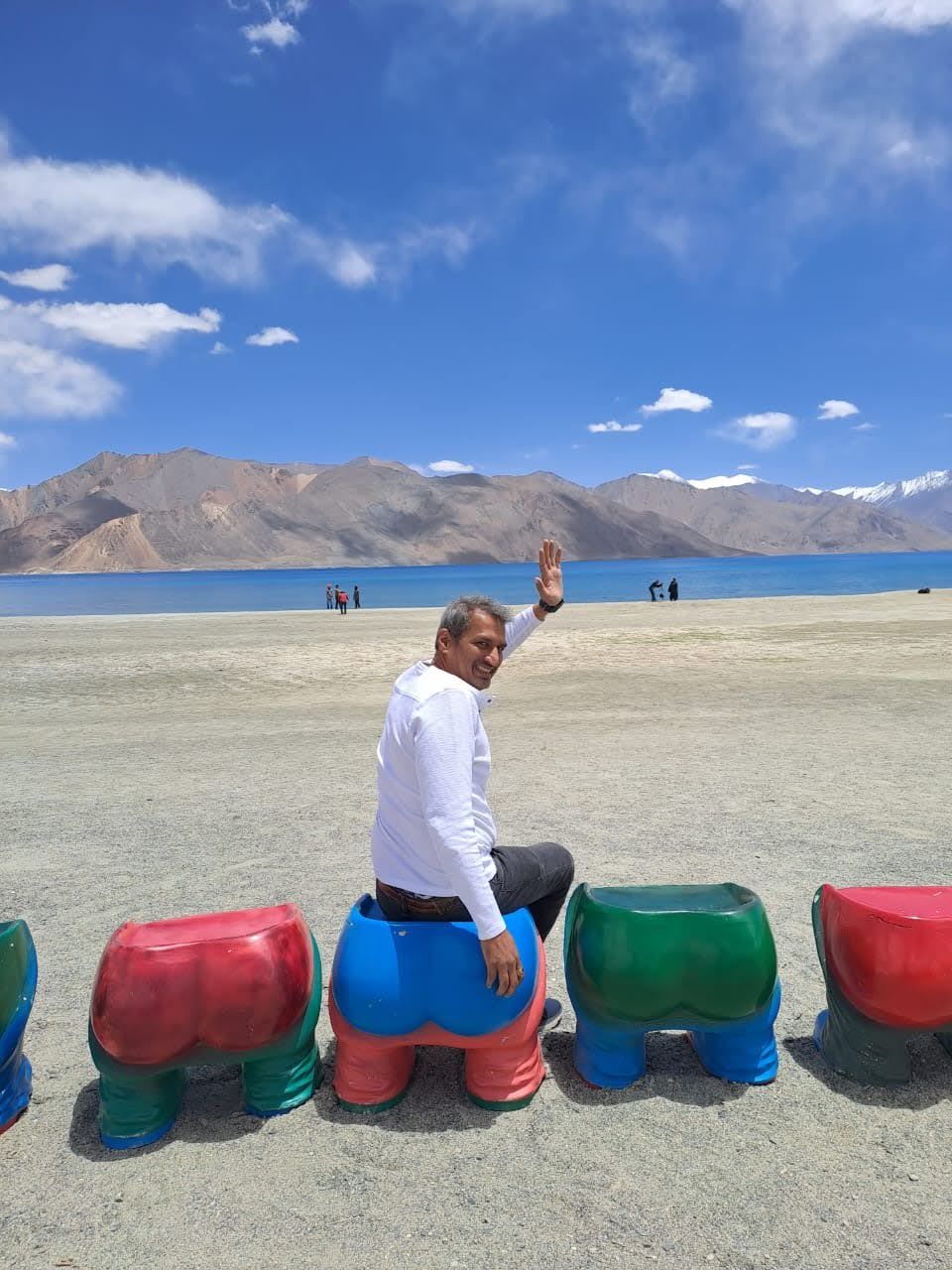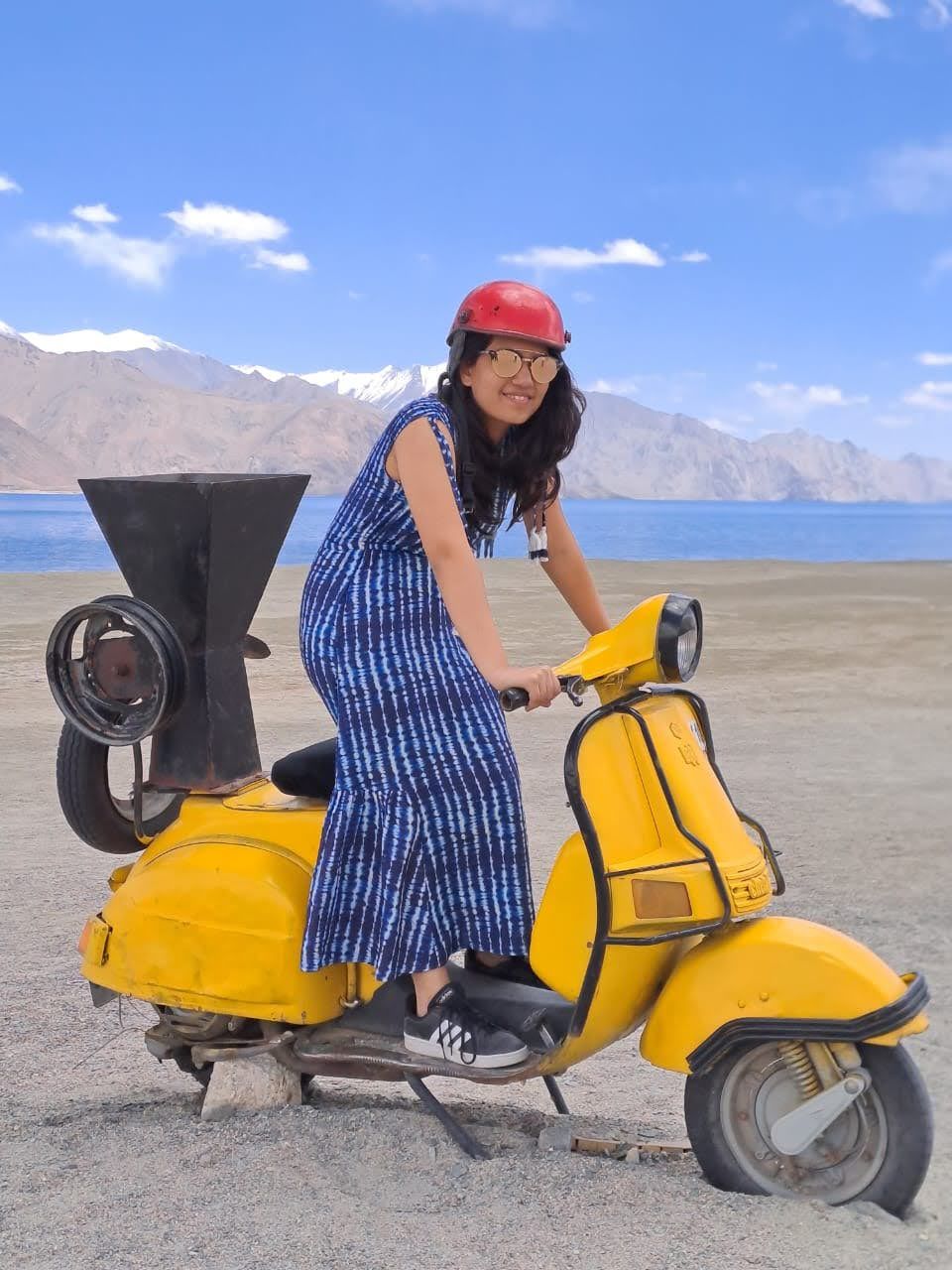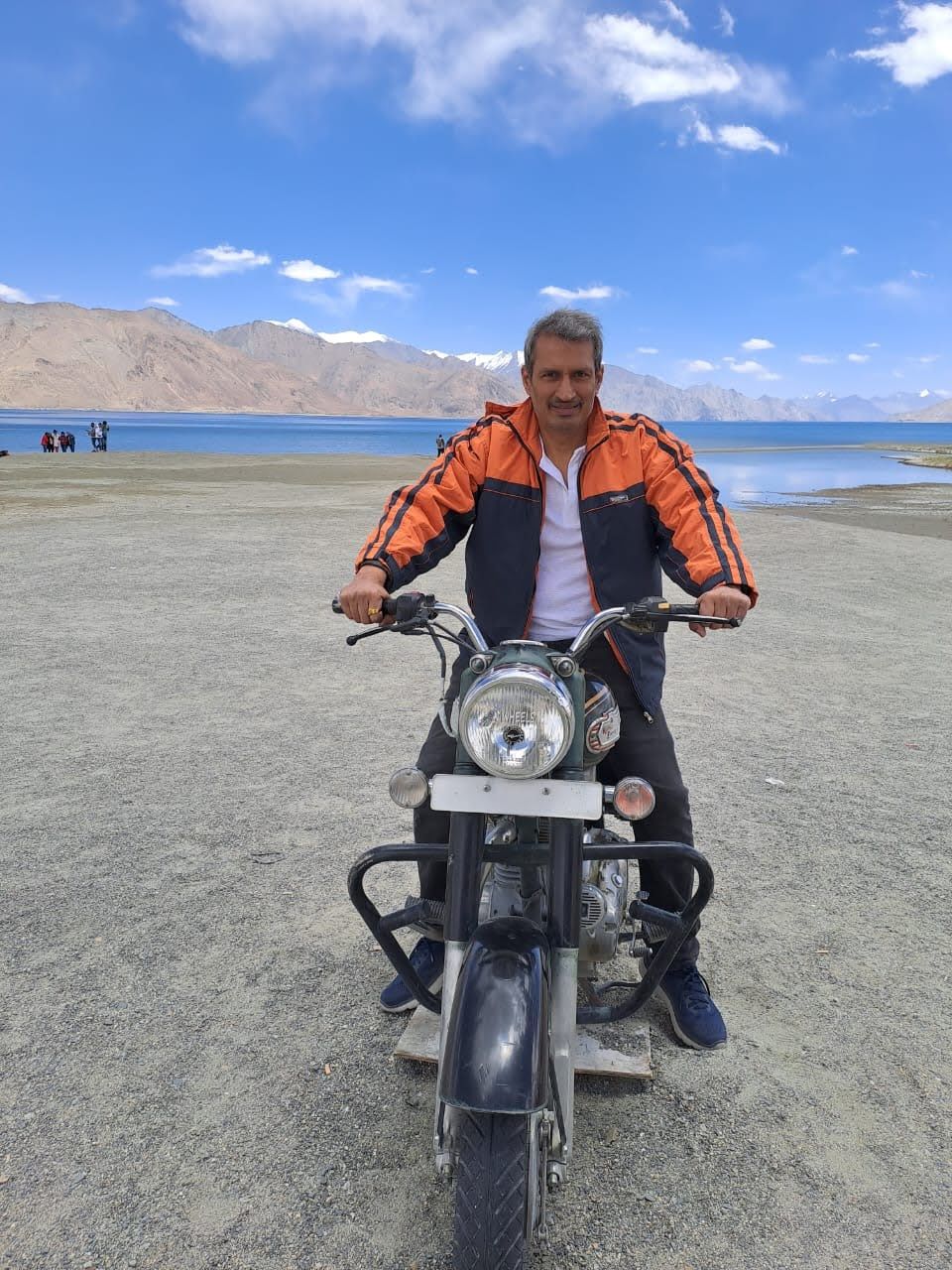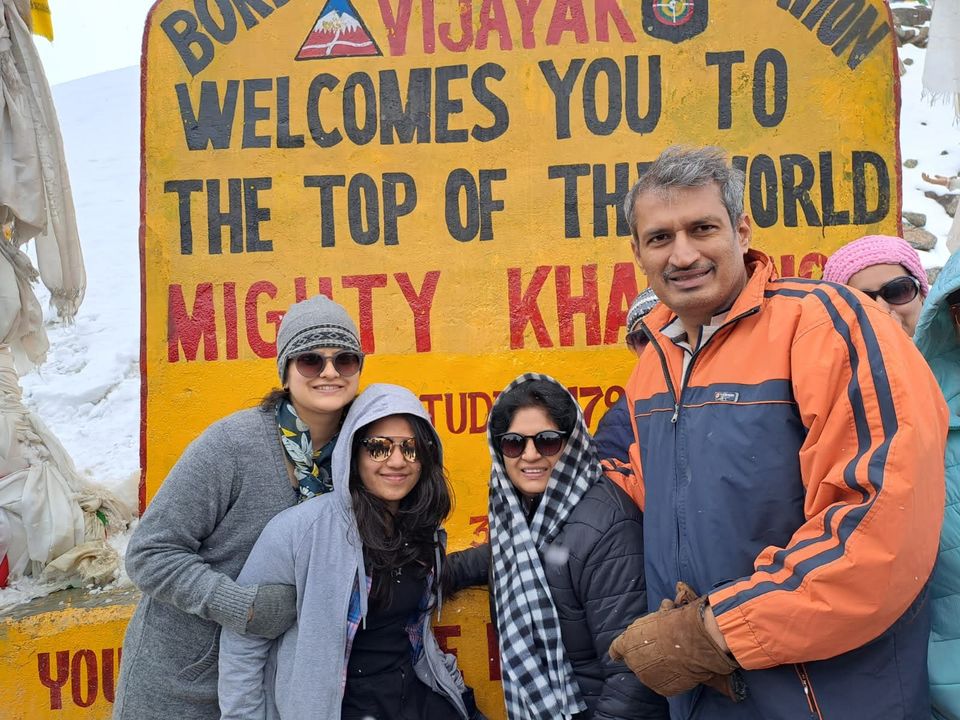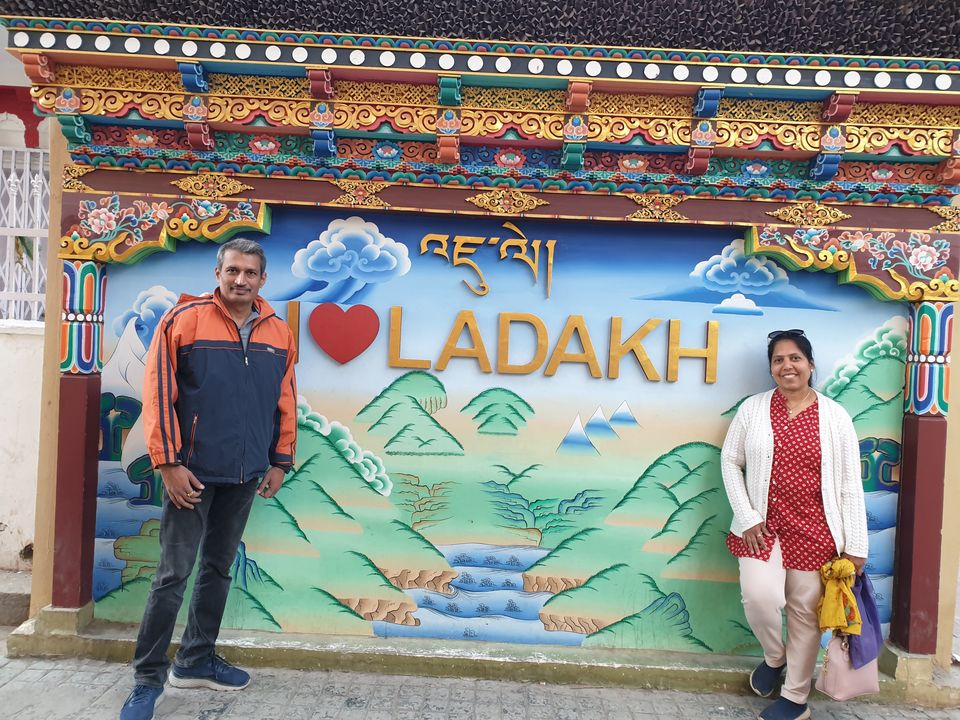 2nd June Thursday did Site seeing in Leh.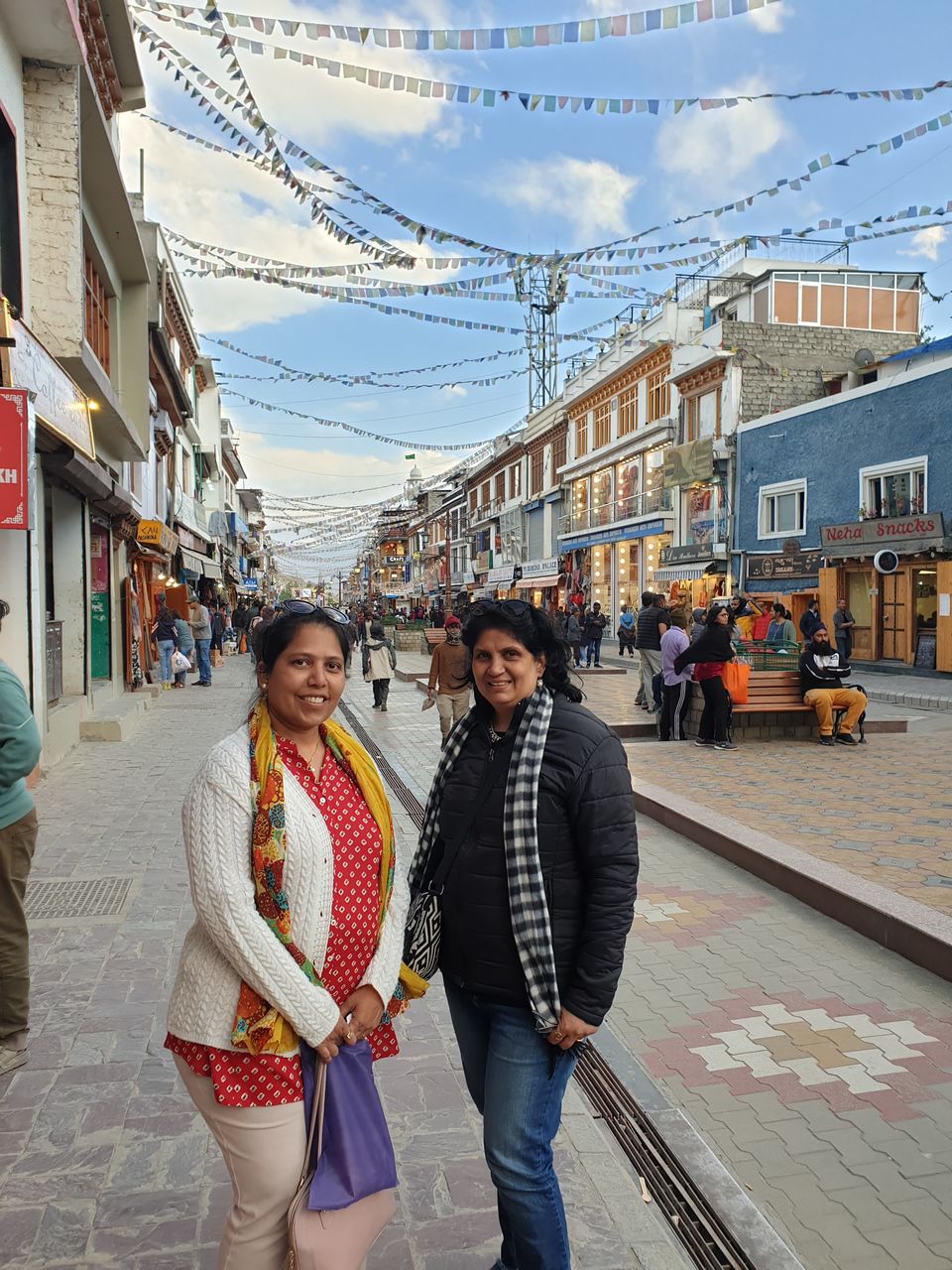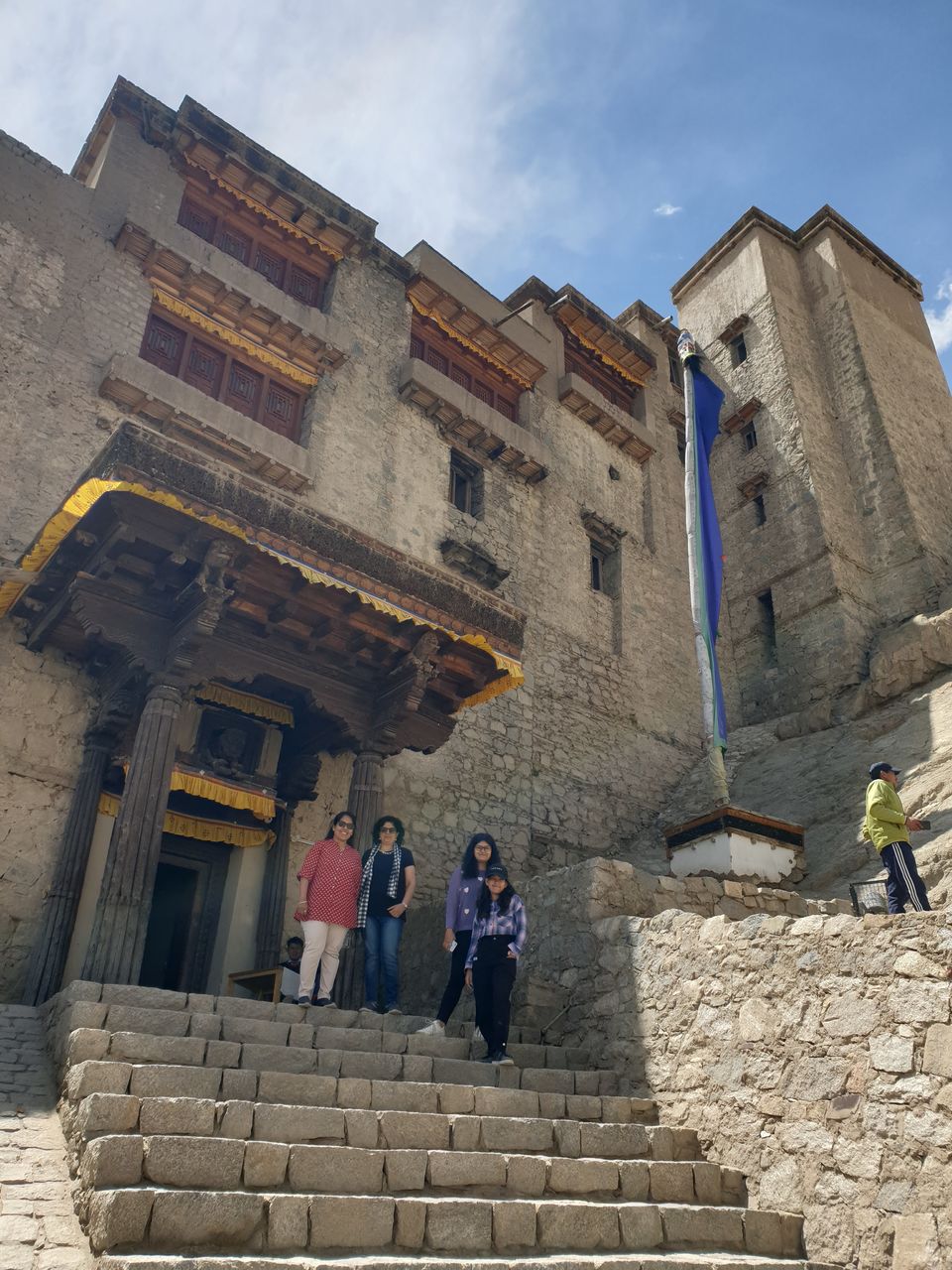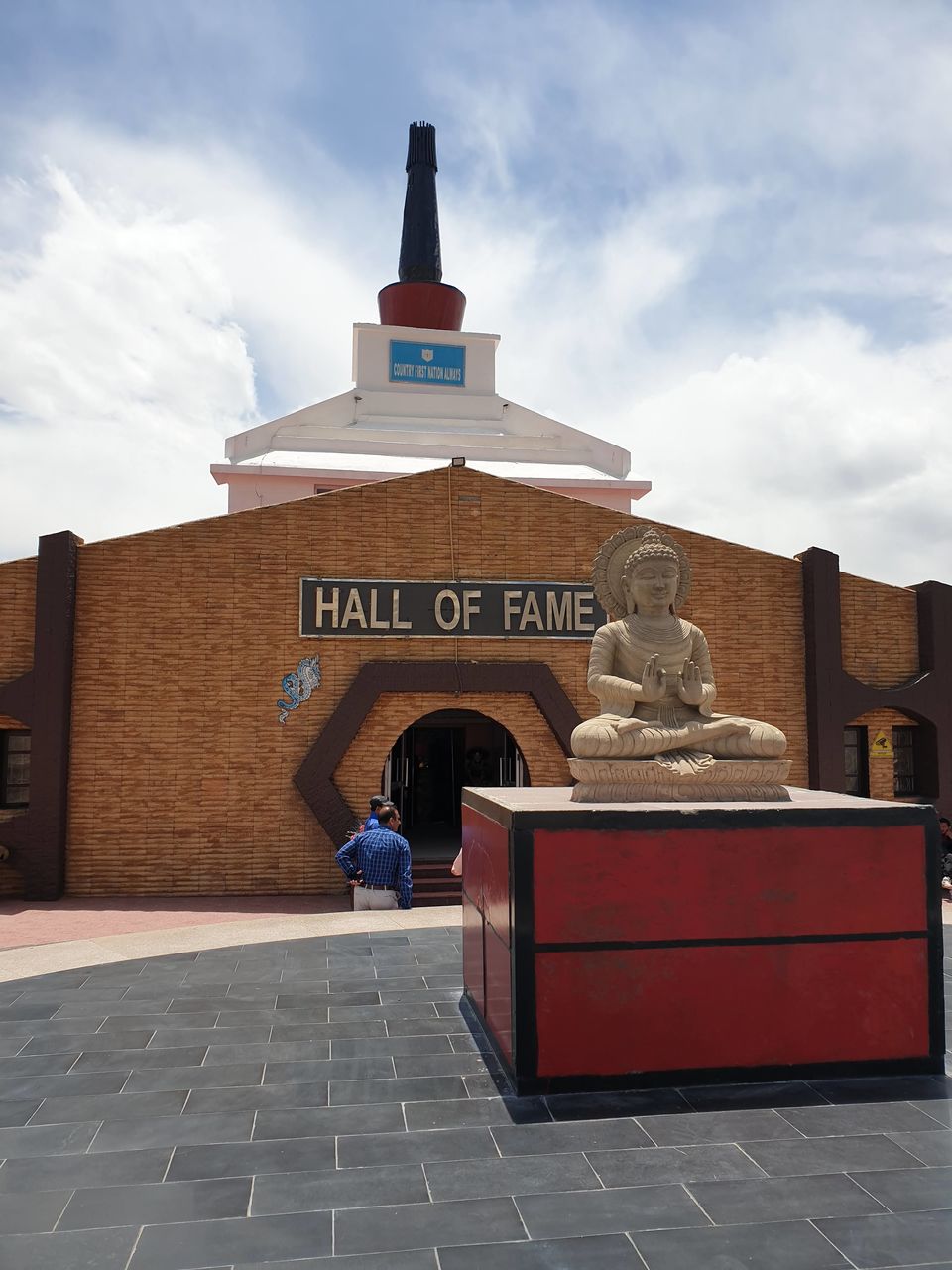 A must visit to Hall Of Fame Museum to know about how Indian Army safe guards this difficult terrain.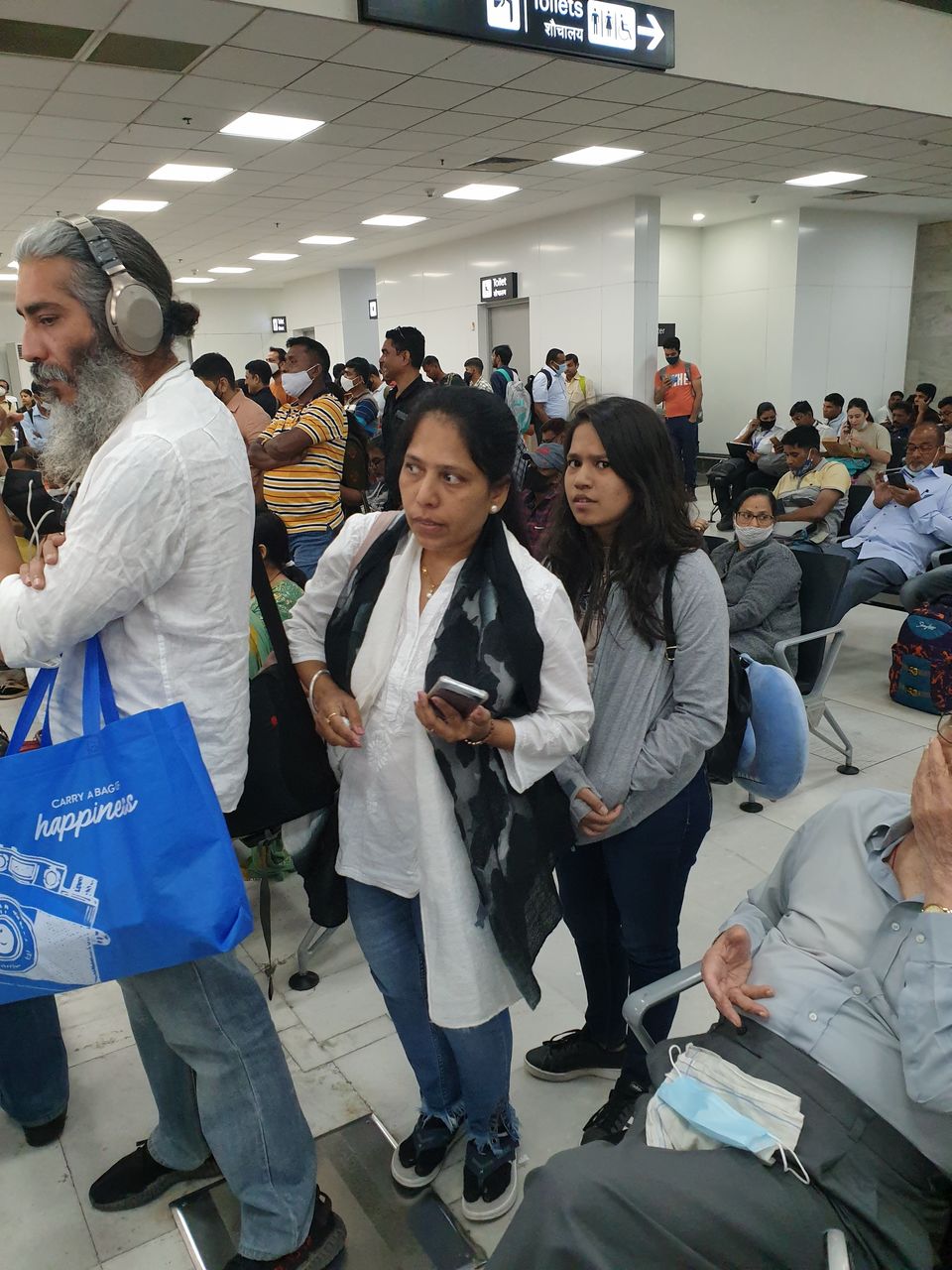 3rd June Friday Leh to Pune via Delhi to end this Adventurous holiday