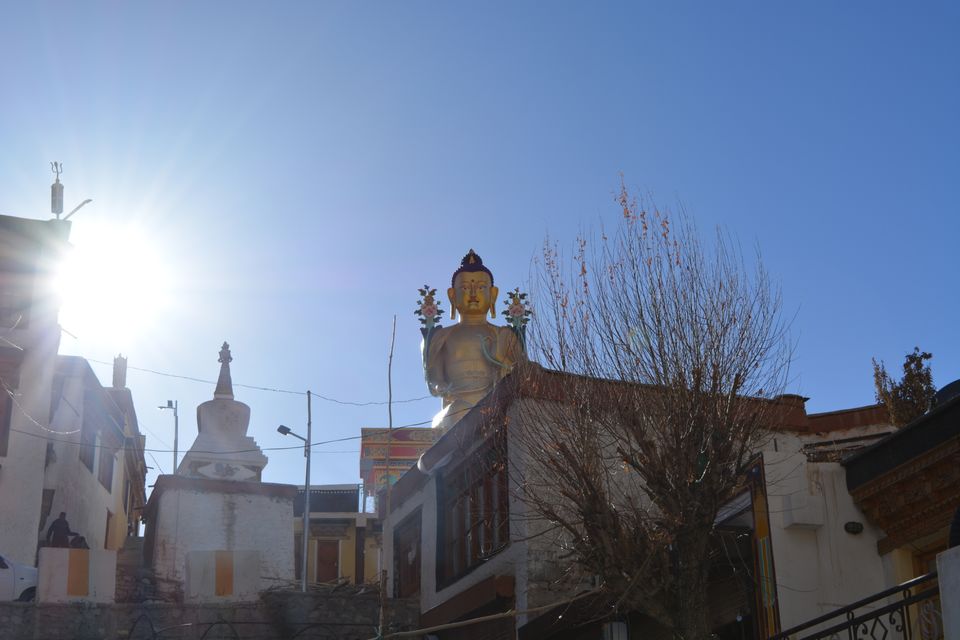 Explored Leh town, Shanti Stupa and Leh palace
When we took train from Mumbai to Delhi, we didn't thought this trip would be so memorable. We were joined by four more friends and were ready to board early morning flight from Delhi to Leh.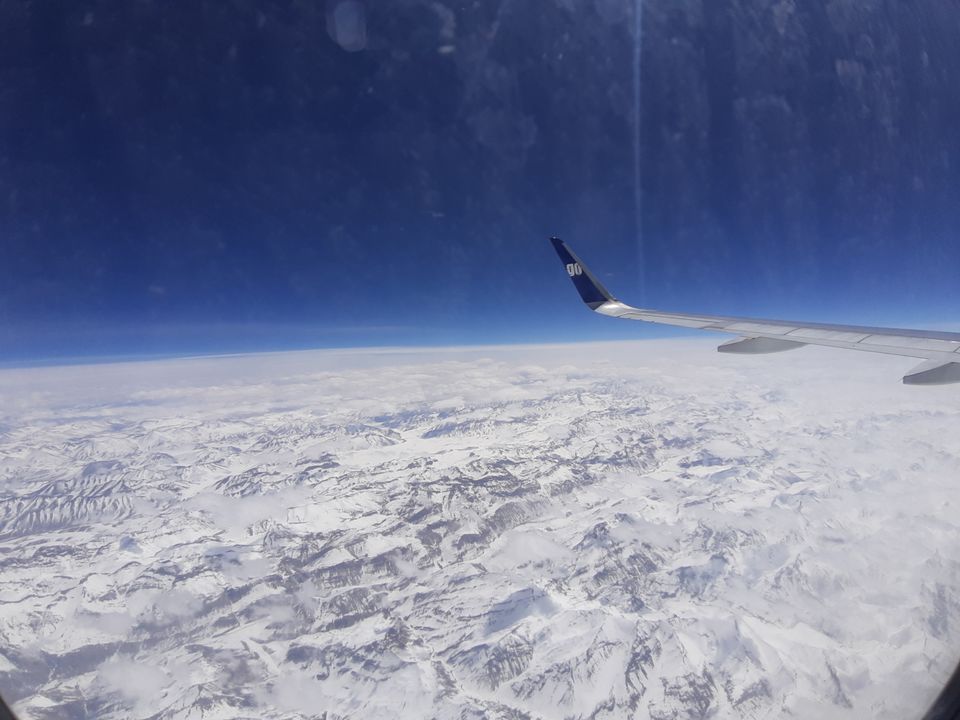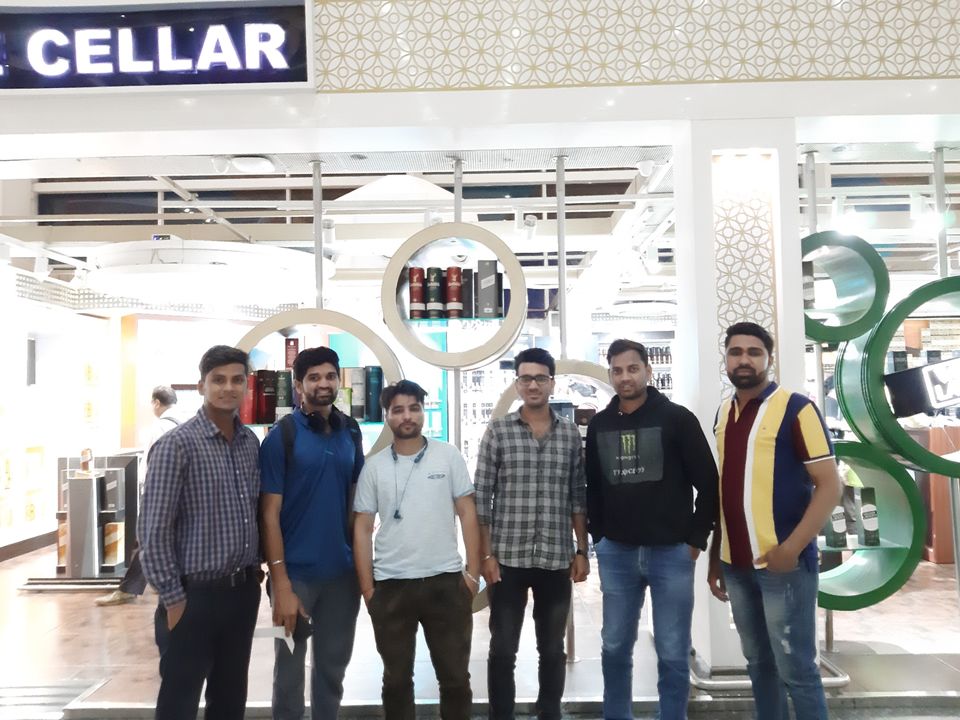 We were welcomed by my friend at airport who owns a Guest house in Leh. Junaid Guest house is a nice place to stay in Leh for people travelling on budget. The hosts are welcoming and the place is neat and clean room with Ladakhi style architecture plan was to have rest for 1 day in Leh for acclimatization and arrange our Inner Line permits for visiting Nubra Valley and Pangong lake. We had breakfast and refreshing Kahwa at beautiful Dining area in Guest house.
After having some rest our task was to arrange Inner Line permits (ILP) which are required to visit border areas Nubra Valley, Pangong Lake, Hanle, Tso Moriri Lake. Four of us took some rest as they were awake whole night and two of us decided to search for District collector office for ILP. The documents which are required for ILP are ILP form, any Identity proof and planned dates for visiting border areas. After confirming we have mentioned all areas which we will visit, we took some photocopies of form and our documents and headed over to DC office. The procedure was very much easy and they gave us the Permits with their Stamp. After getting permits we decided to explore Leh town, Shanti Stupa and Leh palace.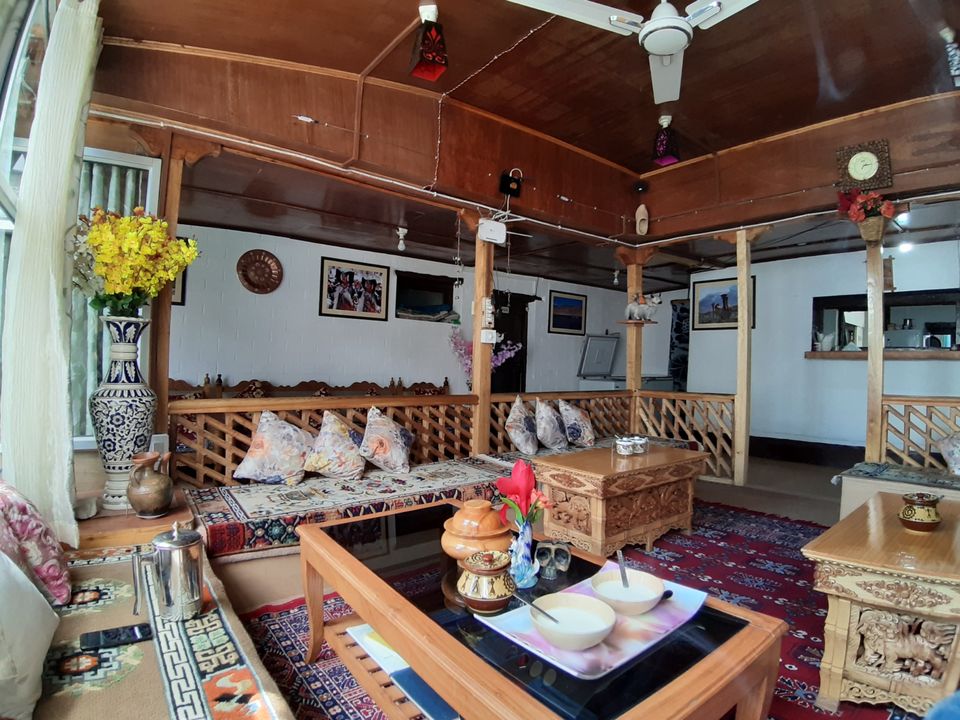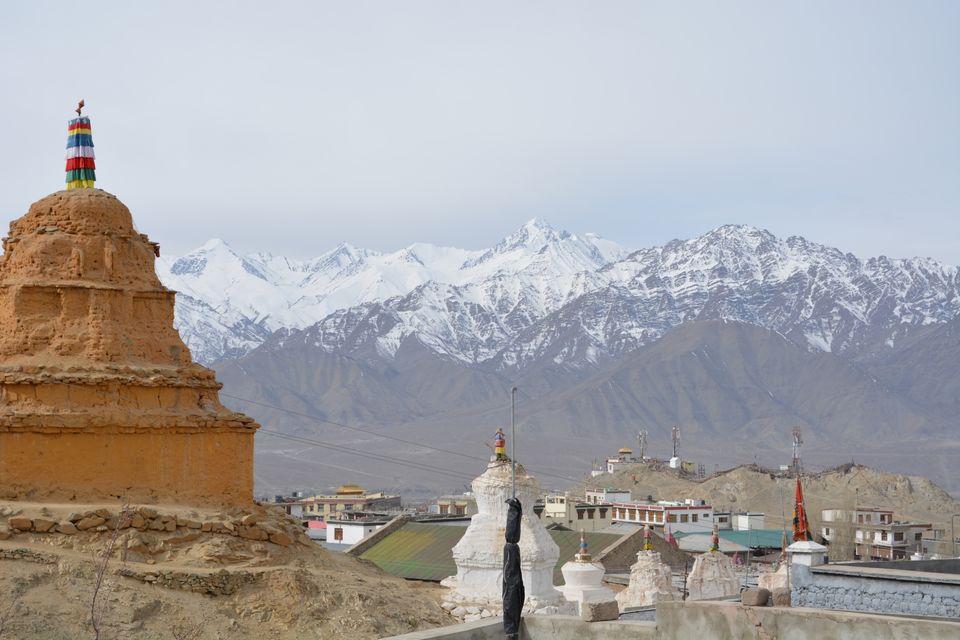 Shanti Stupa is a White-domed Buddhist architecture which was built by Japanese and Ladakhi Buddhists which resembles Peace (Shanti) and Stupa is a Ladakhi word used for dome shaped architecture.
We took a walk for Shanti Stupa and it took around 30 minutes to reach.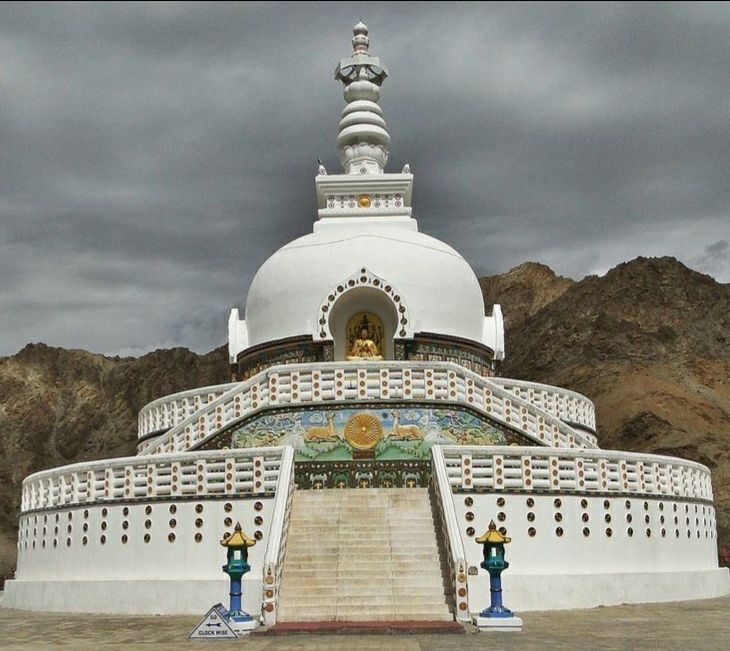 Then we decided to visit Leh Palace which was near our Guest house. Leh palace is the royal palace built in 17th Century by Ladakhi King Sengge Namgyal. It offers beautiful view of the Leh town, the iconic Stok Kangri peak.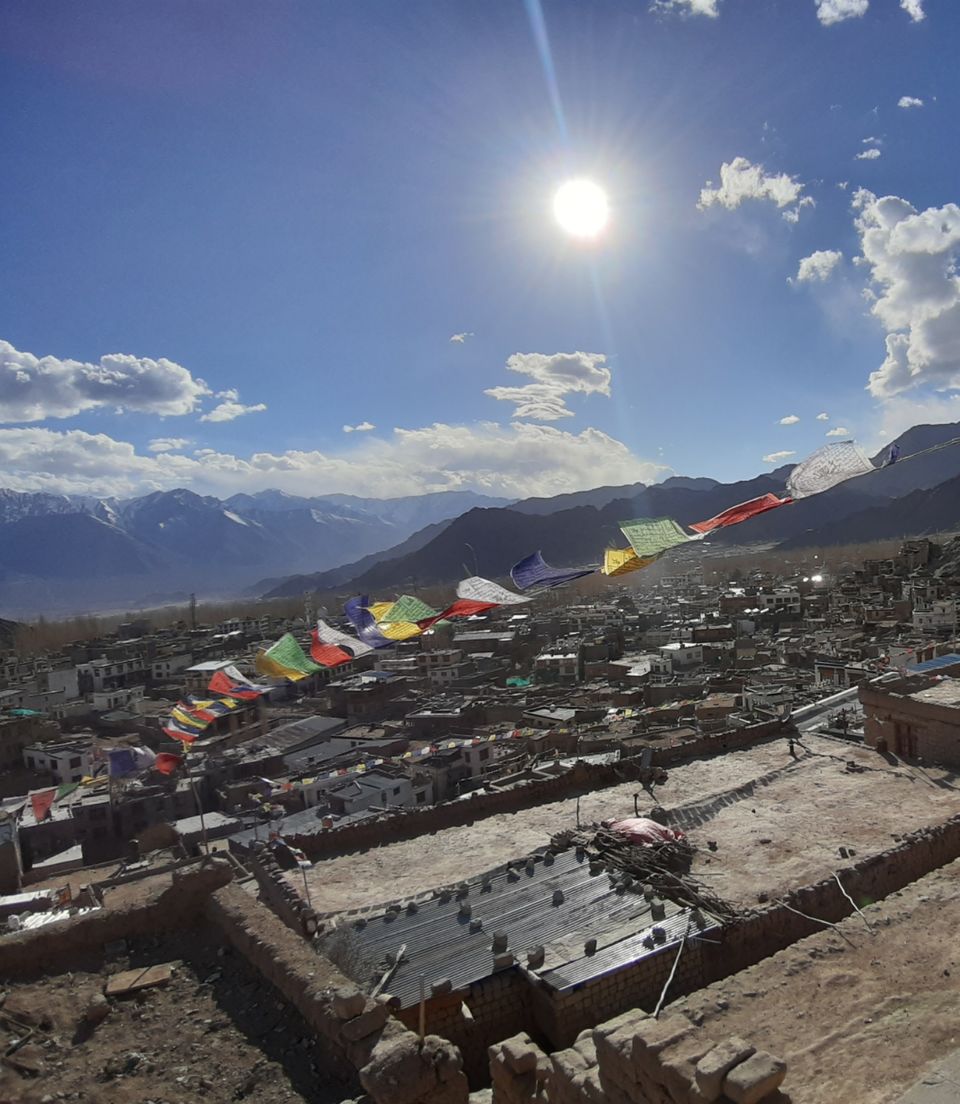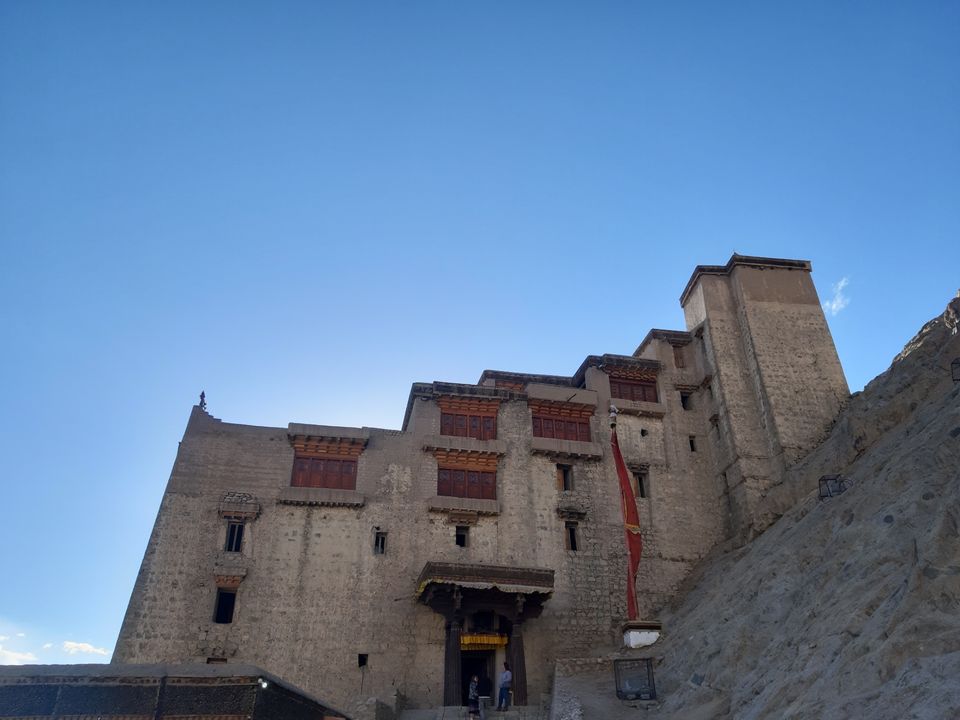 While coming back we decided to take another route passing through narrow lanes which took us directly to Mall road.
We explored Mall road and local market and decided to have dinner at a Local Cafe.
Homemade noodles and momos were our meal.
After reaching our guest house it was time to get some sleep and keep our body ready for adventure.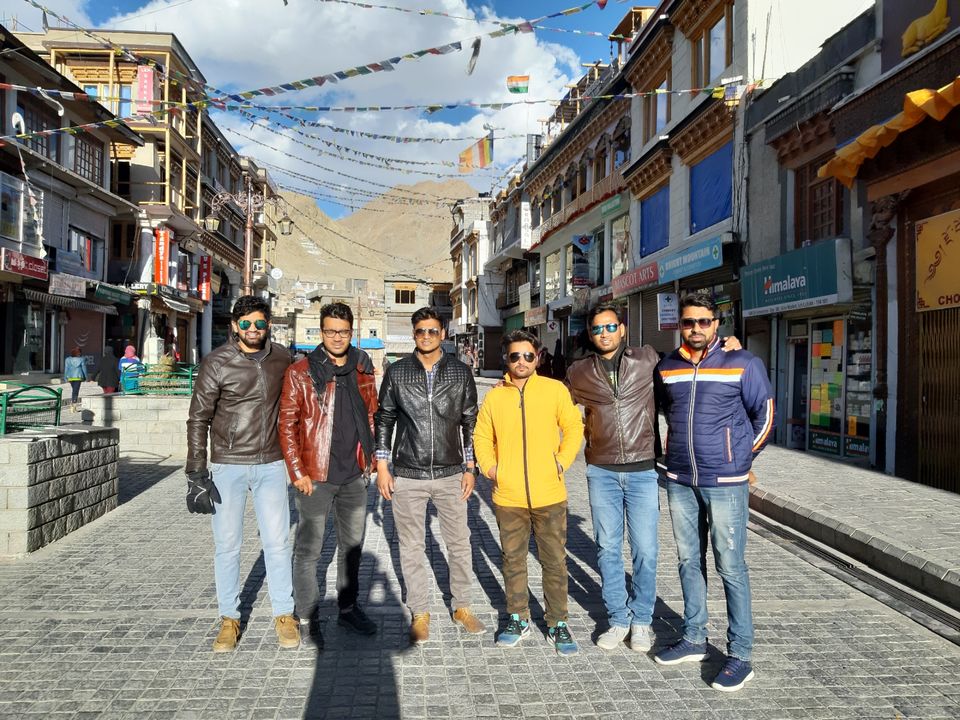 Costs :
Delhi to Leh flight : 3000
Stay at Guest house : 250 per person
Meals - 300
Inner Line permit for 6 days - 620 per person
Leh Palace entry fee - 30 per person
Total cost - 4200 Rs.
Bike ride on Leh - Srinagar higway.
Our plan was to cover as much as distance till 3 pm on Srinagar highway, explore places in between and then return towards Leh.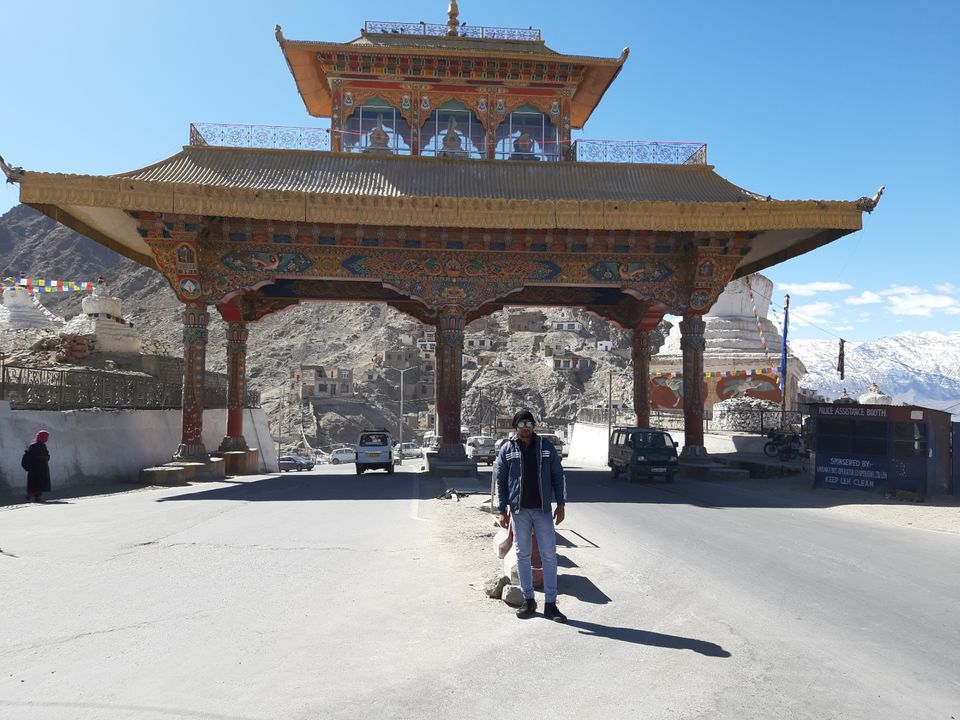 We took bike on rent in Leh and headed towards Phyang Village ( Sonam Wangchuk's Village) to visit Monastery and Ice Stupa. Unfortunately we didn't found Ice stupa and we came back to highways after visiting Phyang Monastery.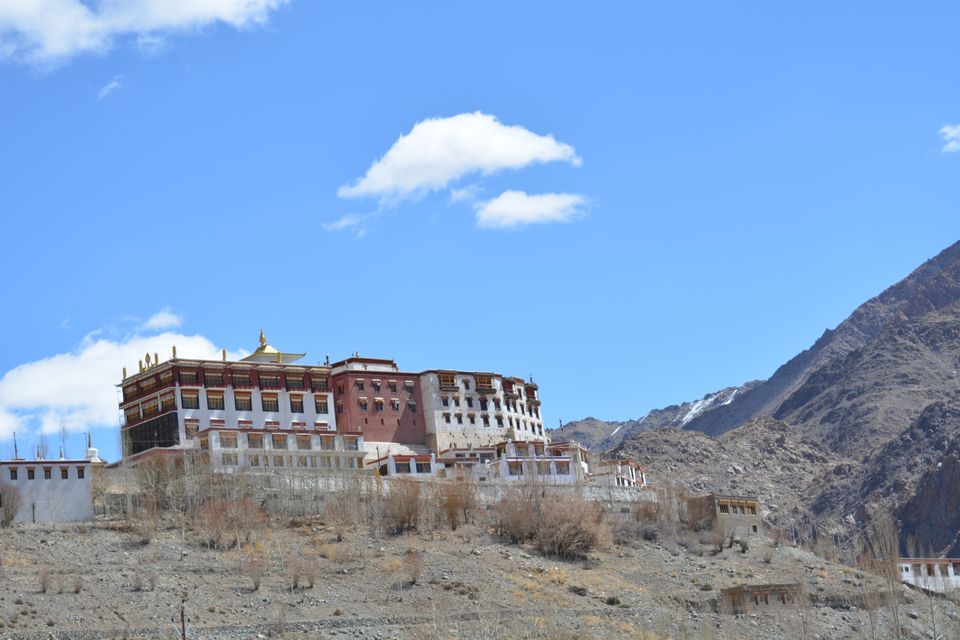 On Leh - Srinagar Highway there is a small stretch of road which is famously known as Magnetic Hill. On this stretch, when a vehicle is off it moves towards the opposite direction of the slope and thus it is believed that some magnetic force is believed to draw the car uphill.
We did some investigation and after observing properly this seems to be due to Optical illusion because the vehicle move as there is slope.
We took some pictures on the road and headed towards Nimmu which is popularly known as Sangam.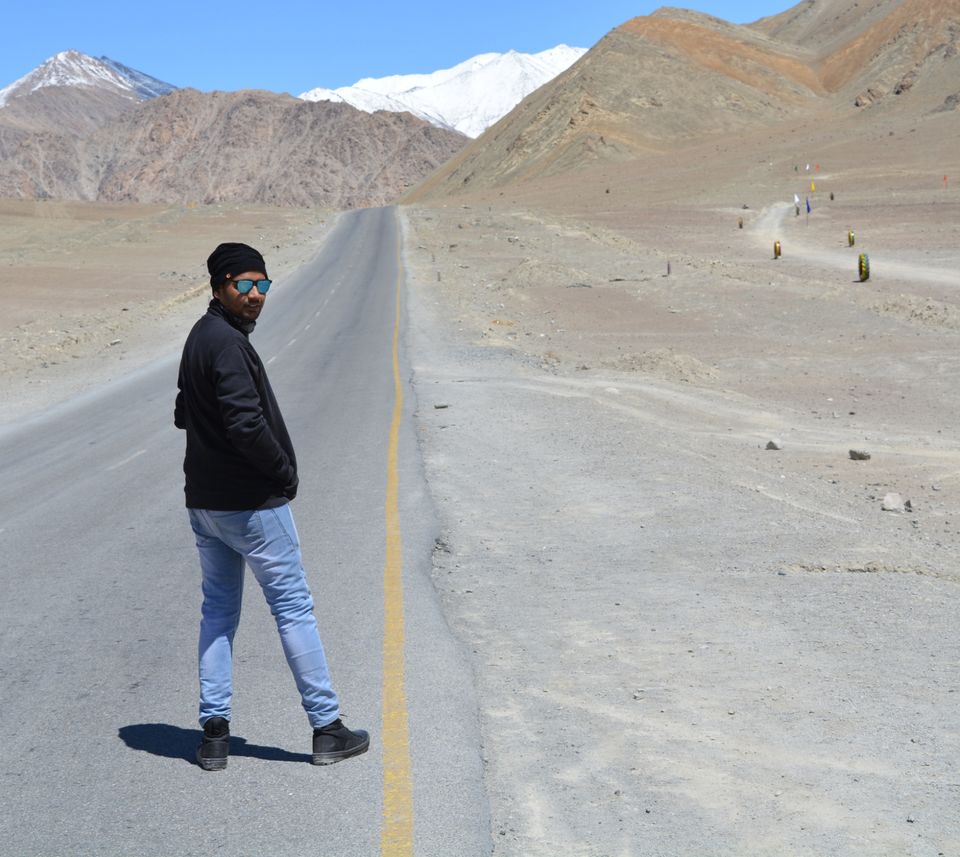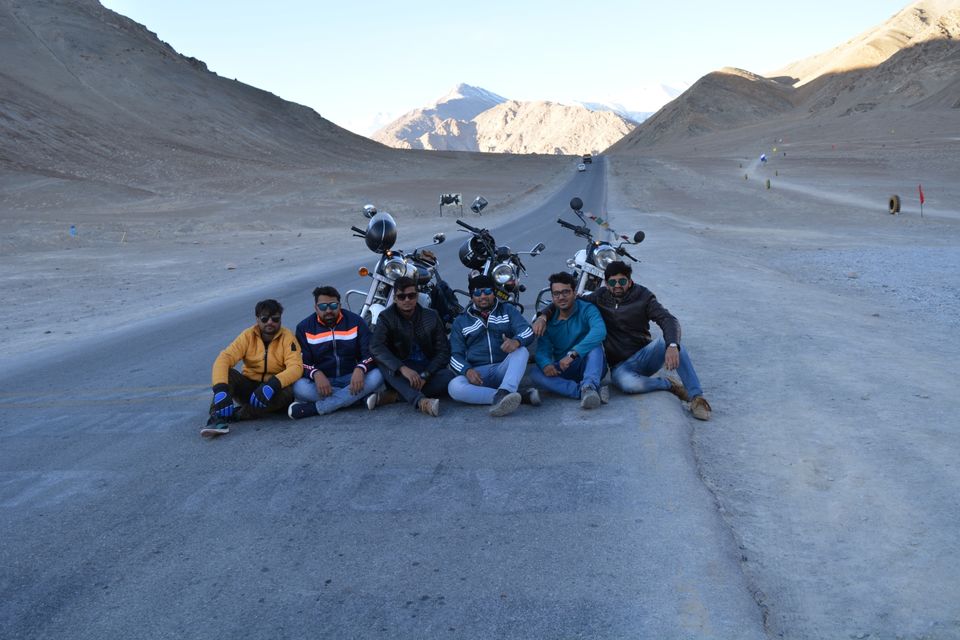 While going towards Nimmoo we did some off roading and went uphill on dirt road. It was great adventure on this deserted hill. The view from hill was mesmerizing. We took some rest and then we decided to start again. It was easy for our riders to reach the top but while descending we were struggling. After some efforts we were on better track.
After reaching Nimmoo we again took wrong route and went towards Chilling Village. We entered Zanskar region and were just 24 kms from Chilling Village. Again we went on the banks of Zanskar river on bike for adventure.
Now it was time to take things seriously as it the sunset was near. We finally found a vehicle whose driver guided us to Sangam.
Sangam is the confluence of Zanskar river and Indus river.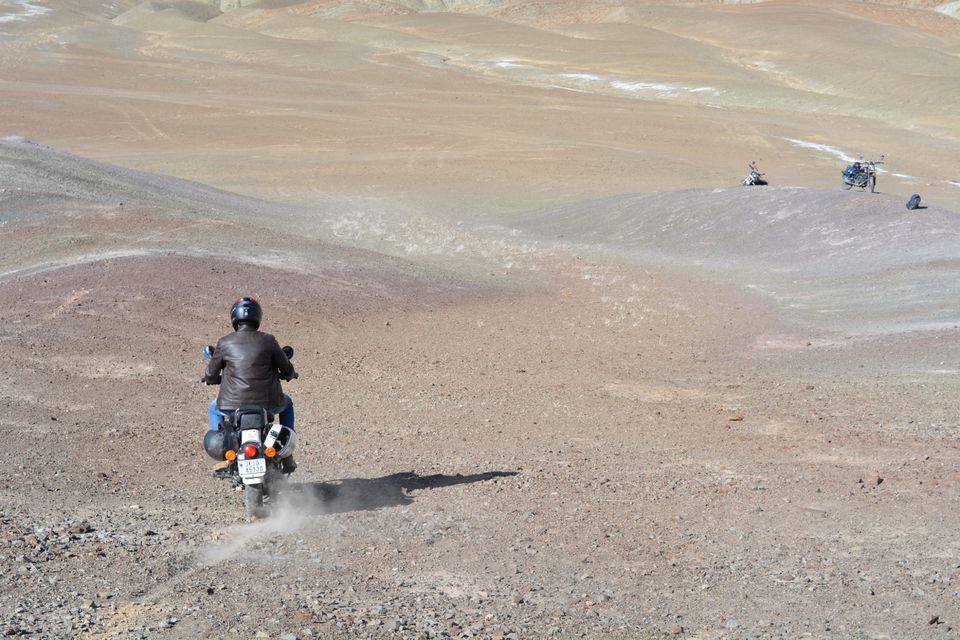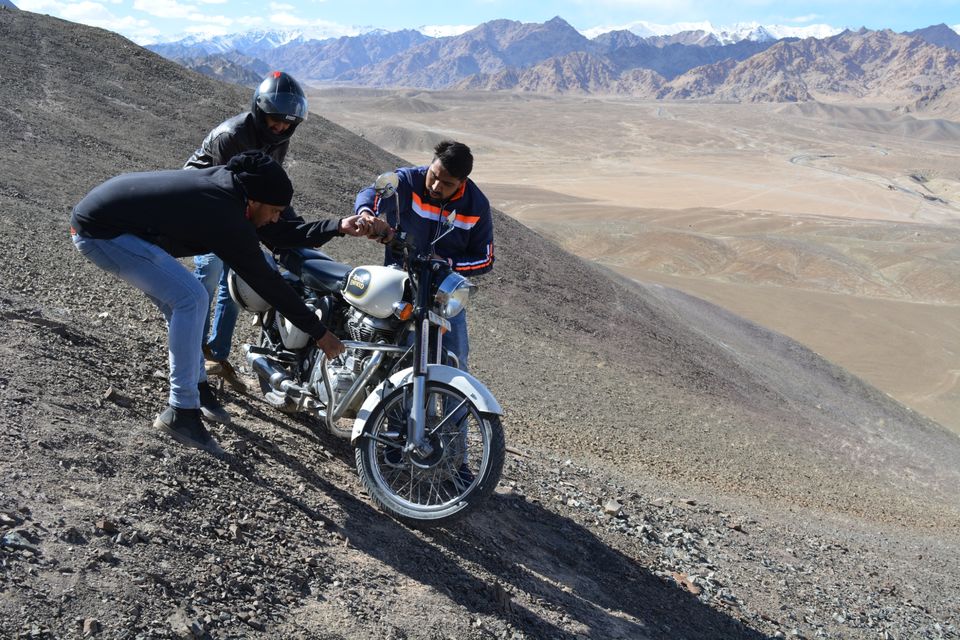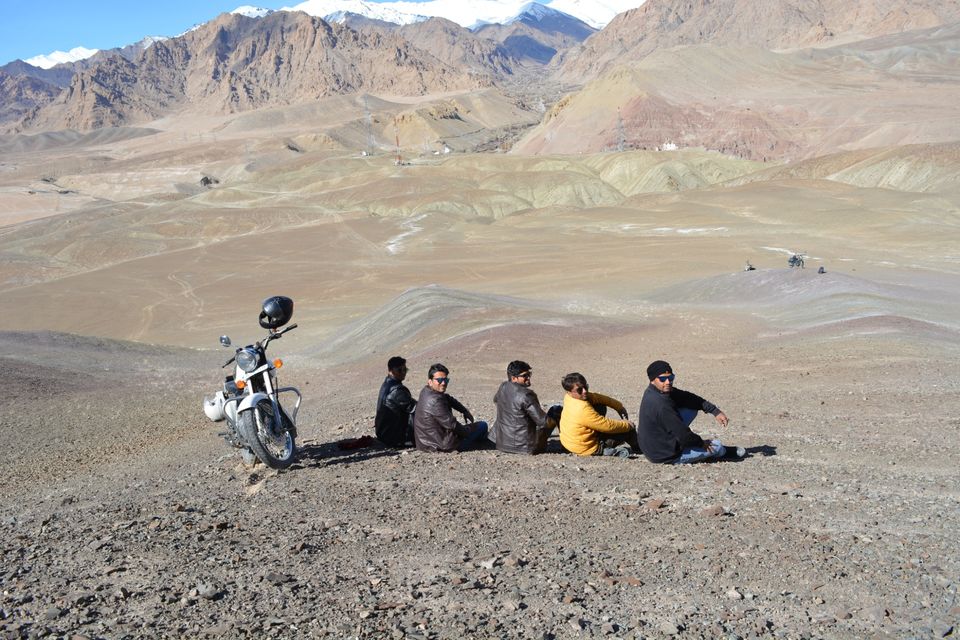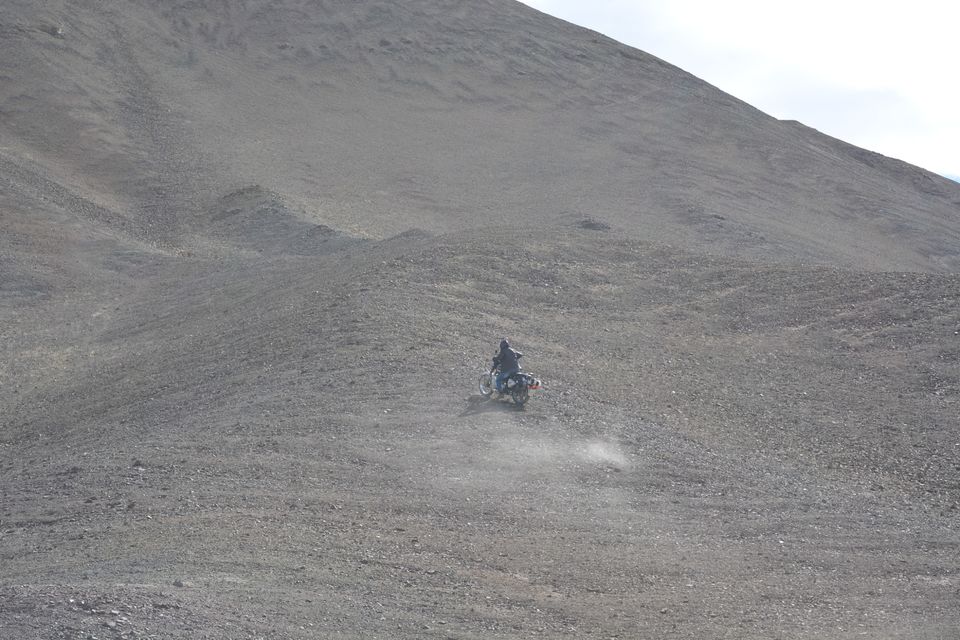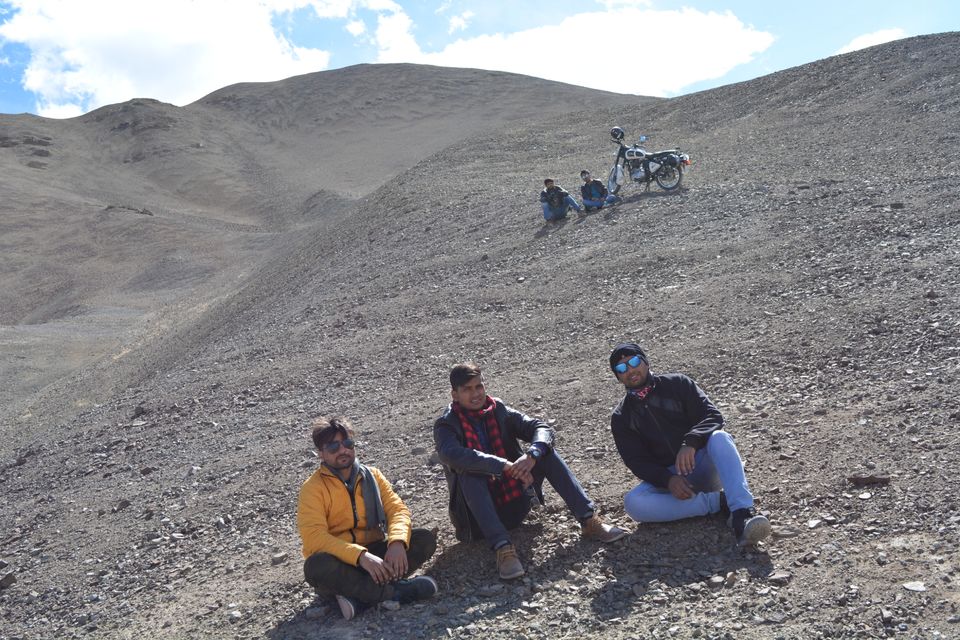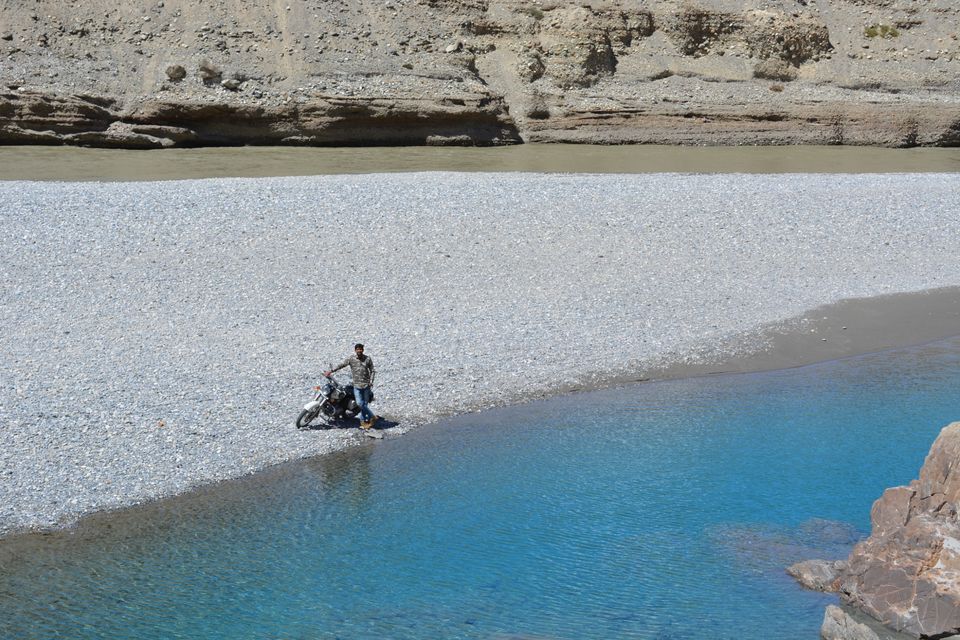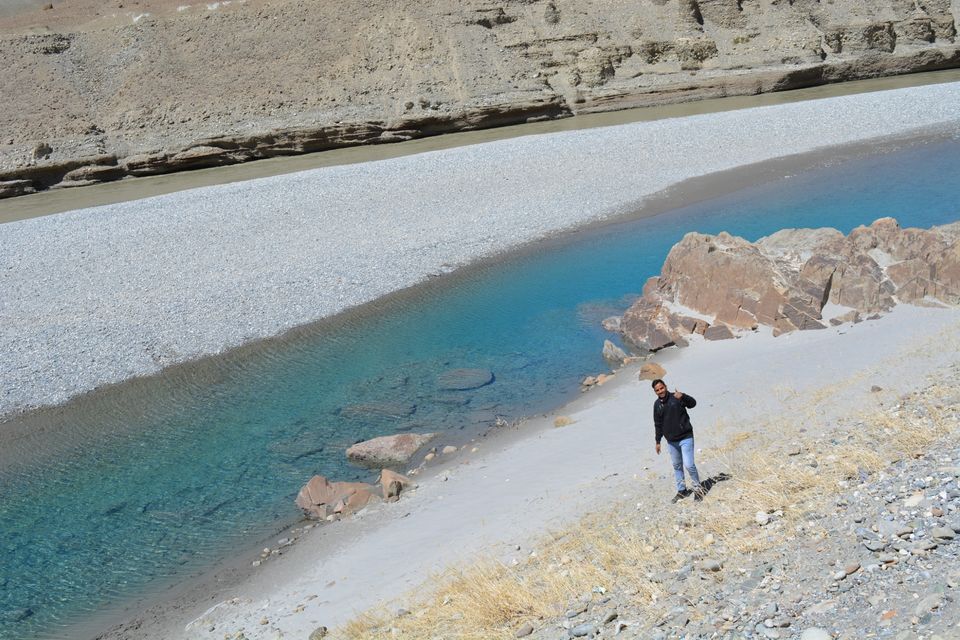 We had lunch at a Roadside Dhaba and decided that Likir Monastery would be our last place to visit and then we will return towards Leh.
From Sringar Highway, we took a turn towards Likir and reached the monastery at around 4 pm.
My friends were too tired to climb the stairs so I decided to visit Monastery alone while they were waiting downstairs.
Likir Monastery is not much famous as it is bit isolated. Though it is not popular but it has its unique beauty with Ladakhi interior and it also has old manuscripts, costumes and earthen pots.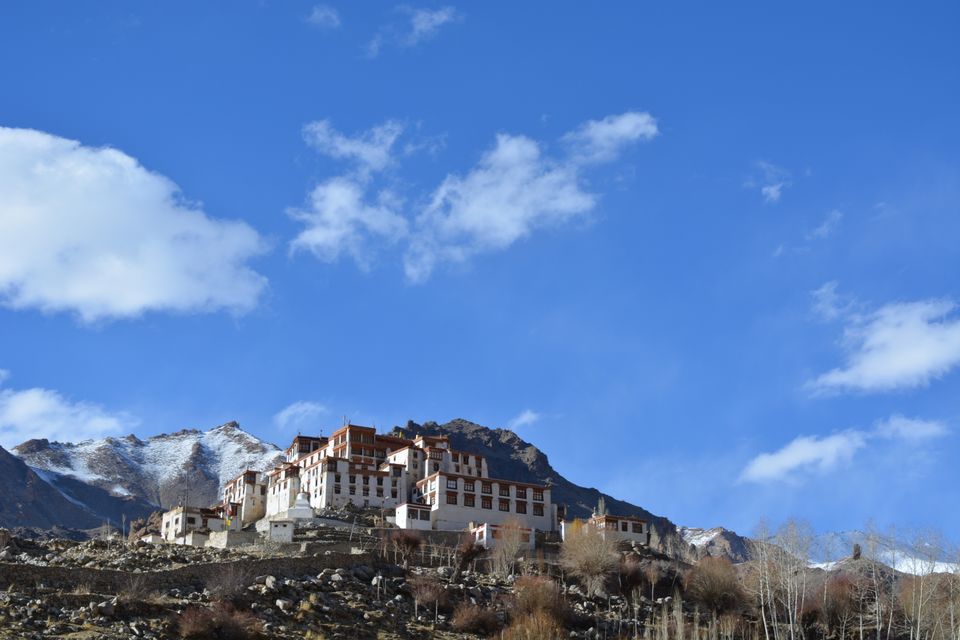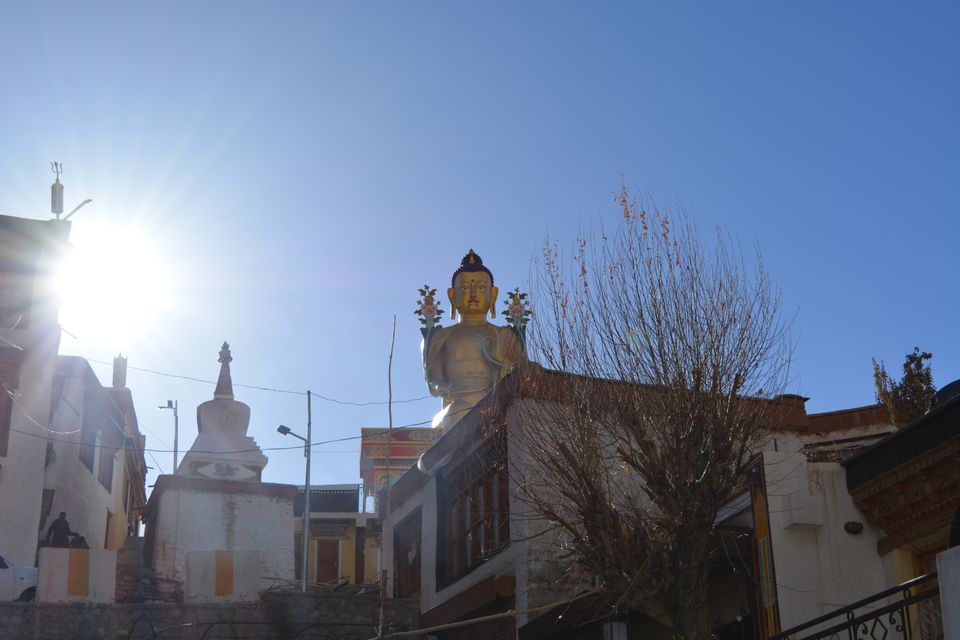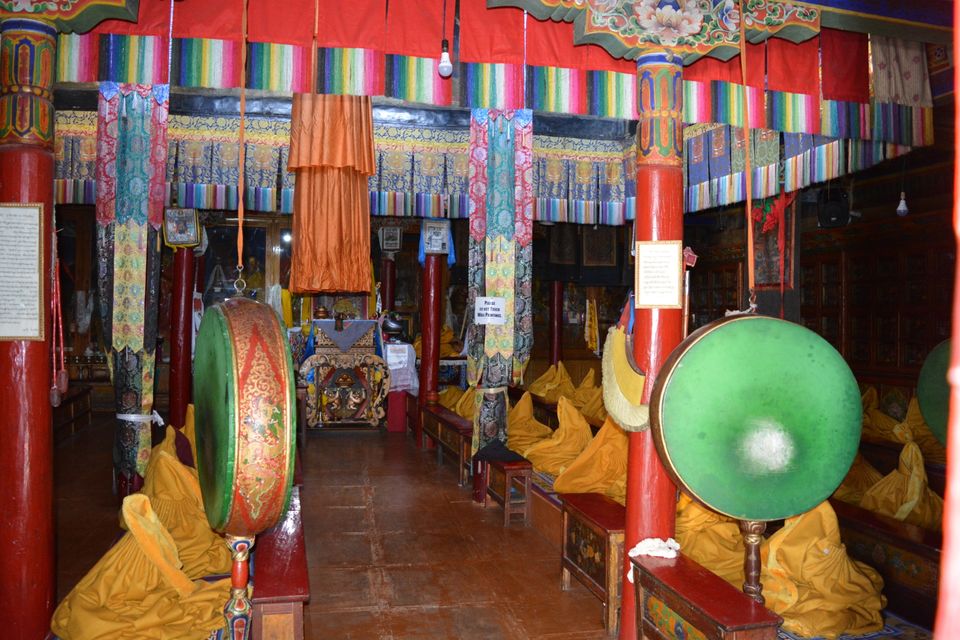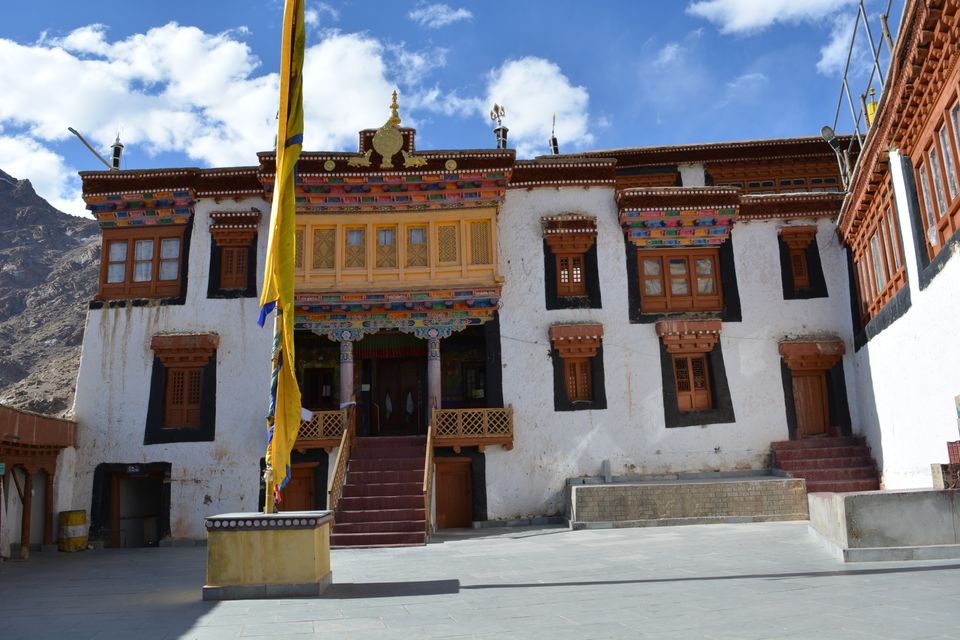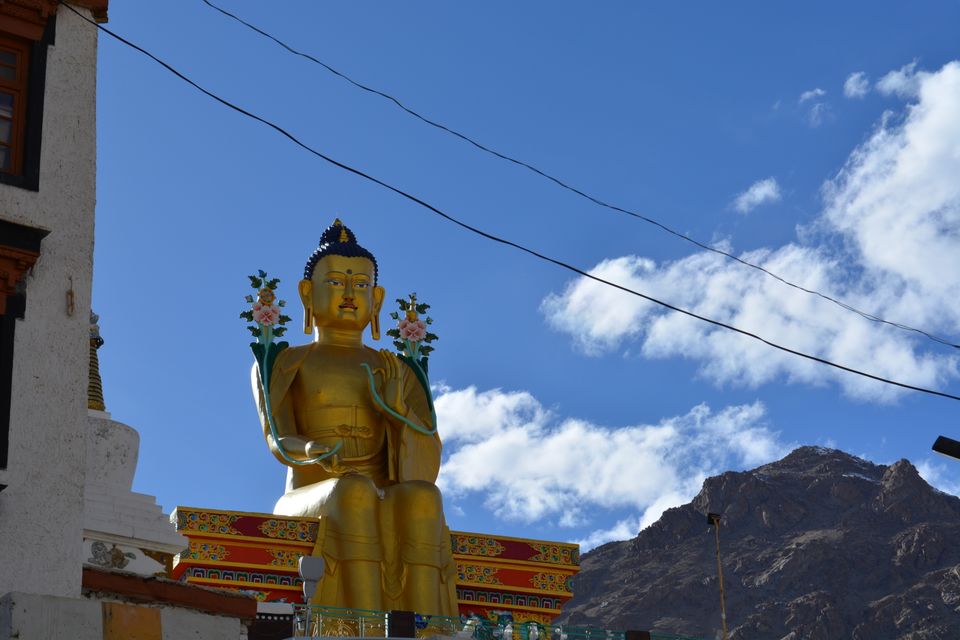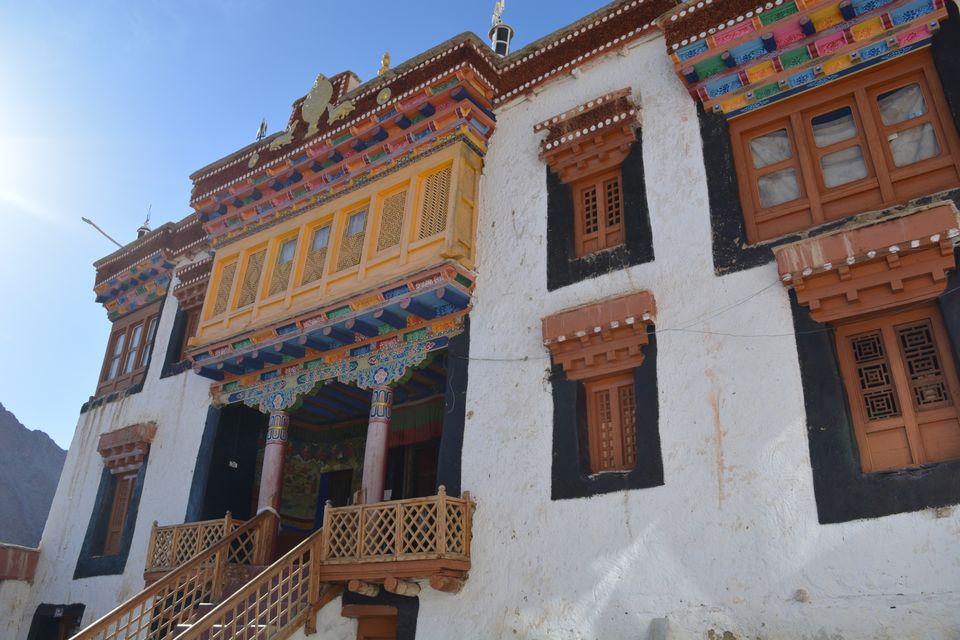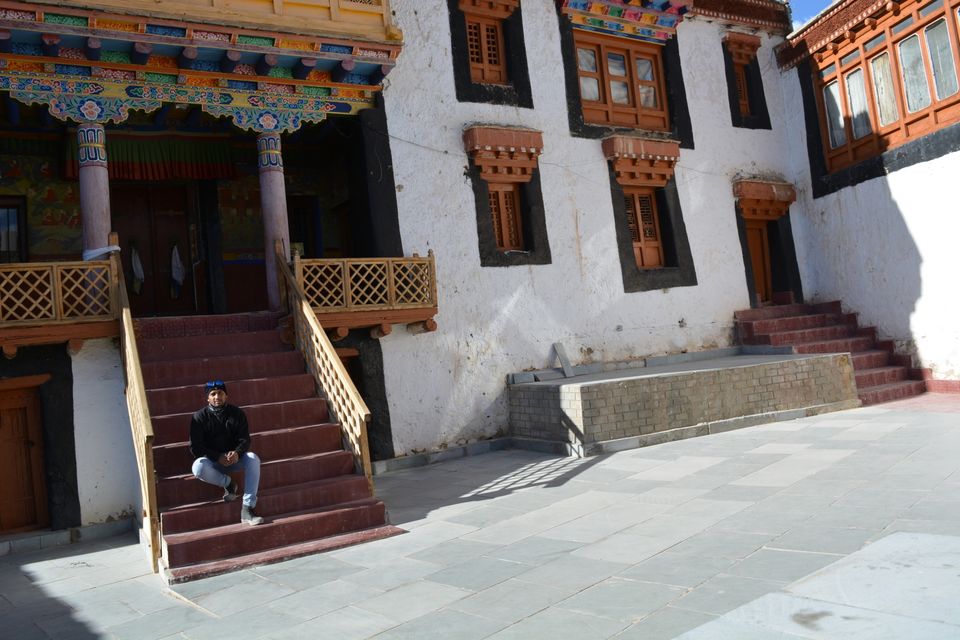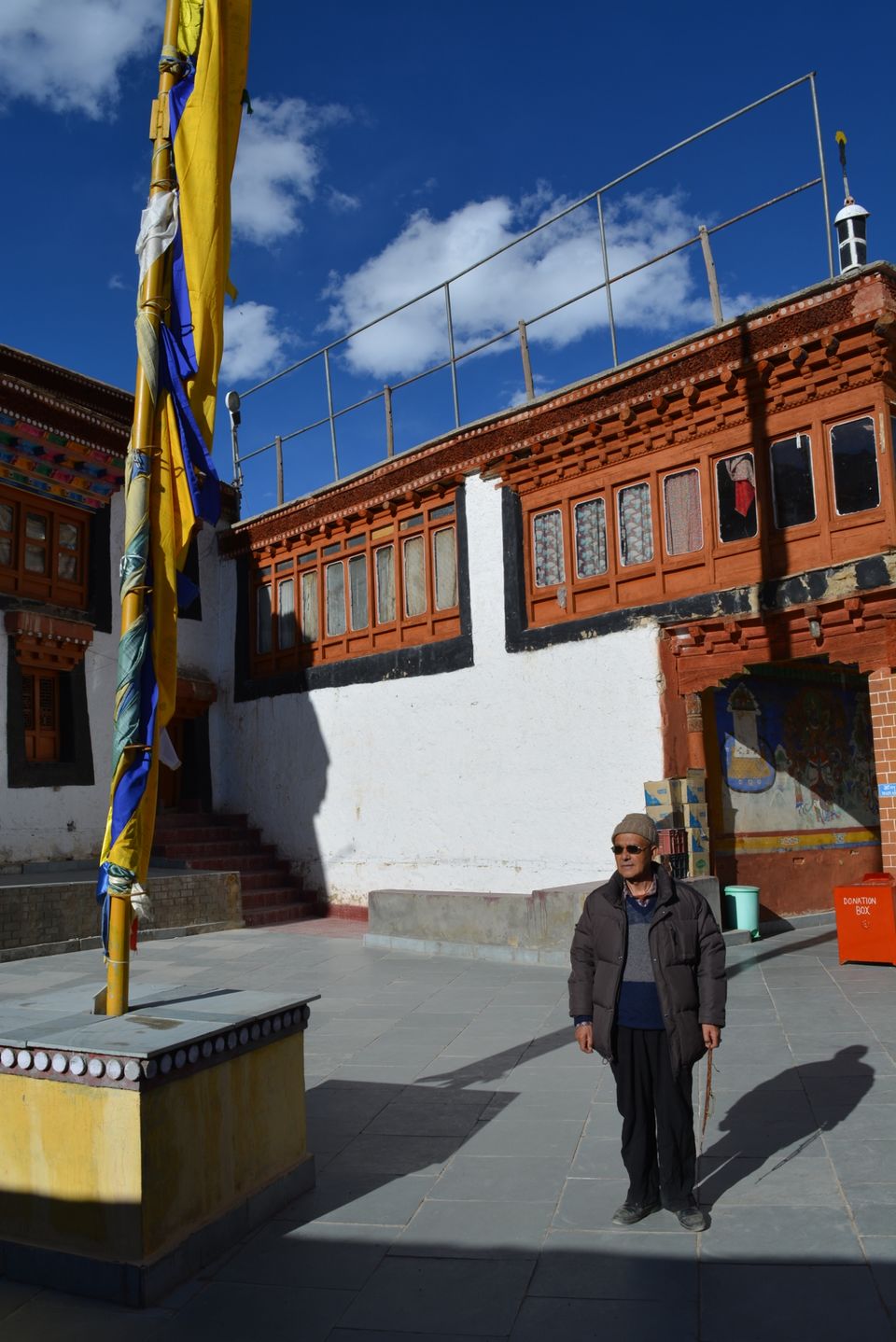 We were running late and it was getting dark so we decided to return to Leh. While returing towards Leh we stopped at Gurudwara Pathar Sahib and were welcomed by "Sathnam Waheguru" chants by Army person replacing Nishan Sahib.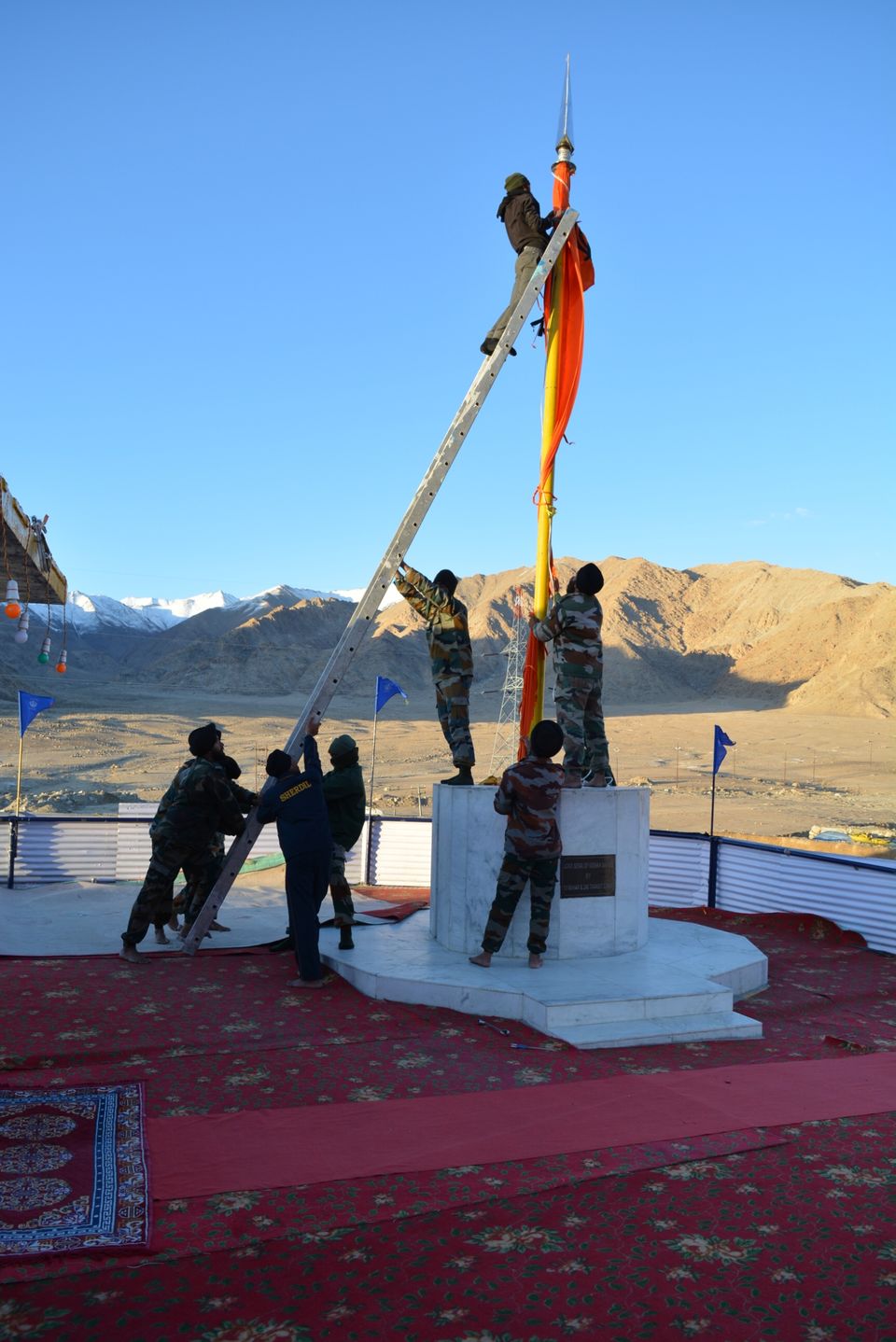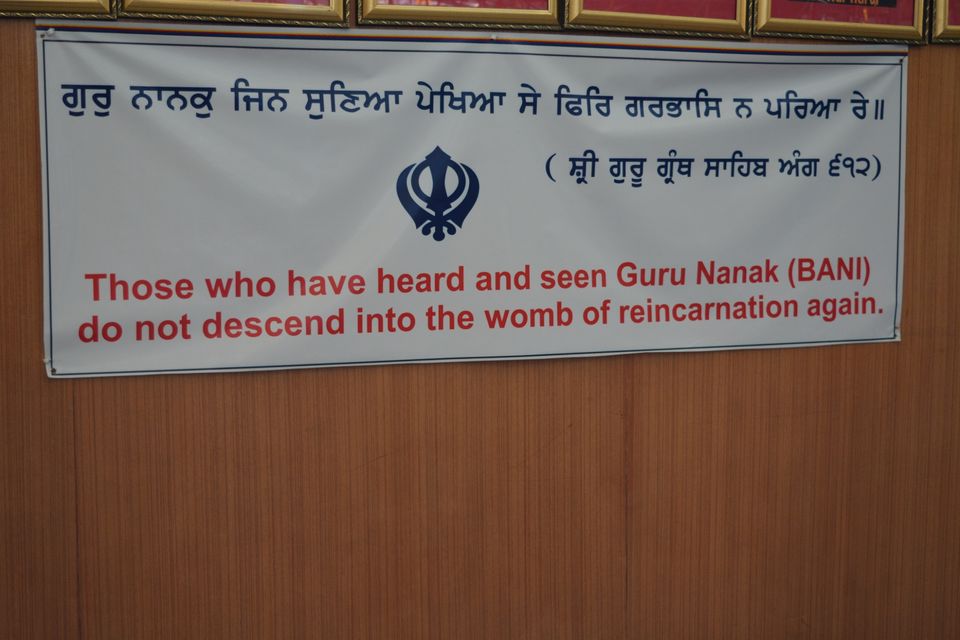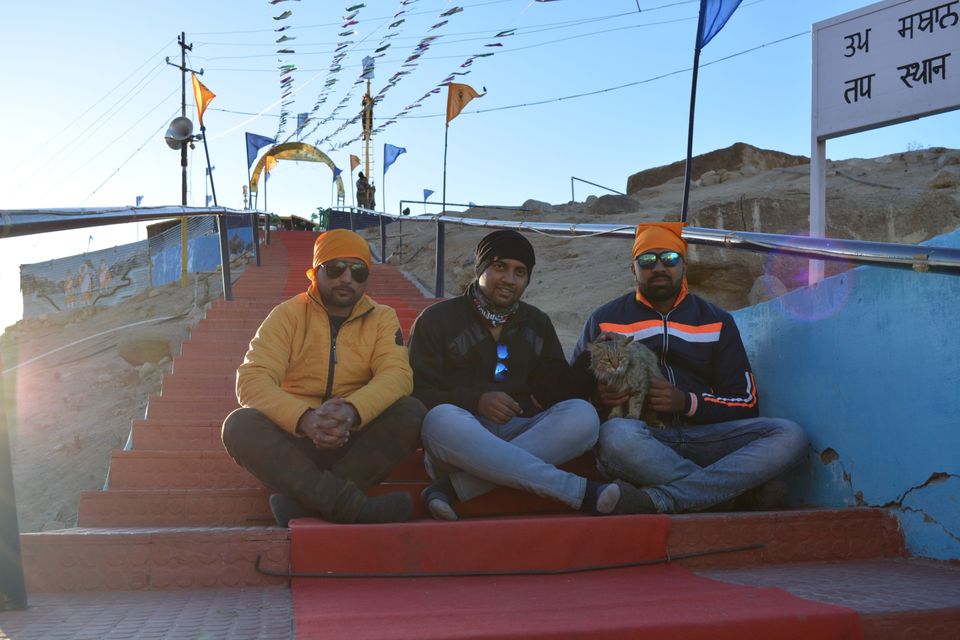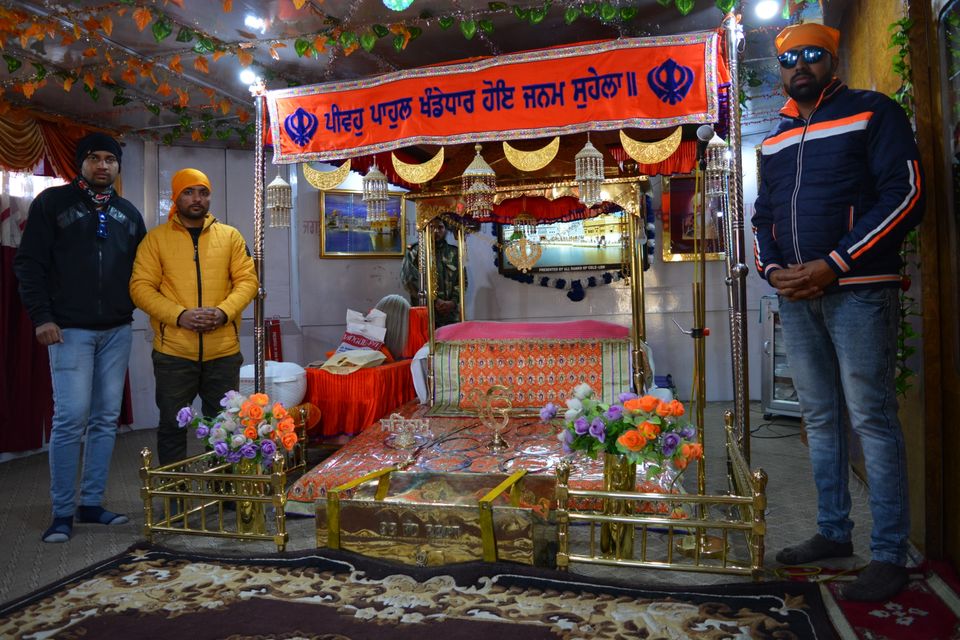 After reaching Leh we found out that one of our bike met with minor accident. After fixing bike parts, we went to our Guest house and slept after having Dinner.
Costs
Stay - 250 per person
Bike rent - 1000 per bike. 500 per person
Petrol - 500 per bike. 250 per person
Meals - 300
Total : 1300
As this is getting longer I will continue in next parts.
If you like this article Please do like and comment :)