Spiti valley has more than 60 villages scattered around between the breathtaking mountain ranges, and I wished to explore as much of them as I could in my time there. This took me took some well-known villages, including kibber, comic and Tabo, as well as some lesser known ones. One such village was Lhalung. This, by far, is my favourite place in Spiti valley. I chose to visit this place mainly because it was easily accessible by a bus from Kaza. As usual, the ride was spectacular; I am generally not a person who enjoys drives, but Spiti was a completely different story. Some of my favourite moments in this valley have been on the buses between villages - be it the views of the river between the steep cliffs, talking to fellow travellers or getting freaked out every time the driver took a reverse on the cliff side.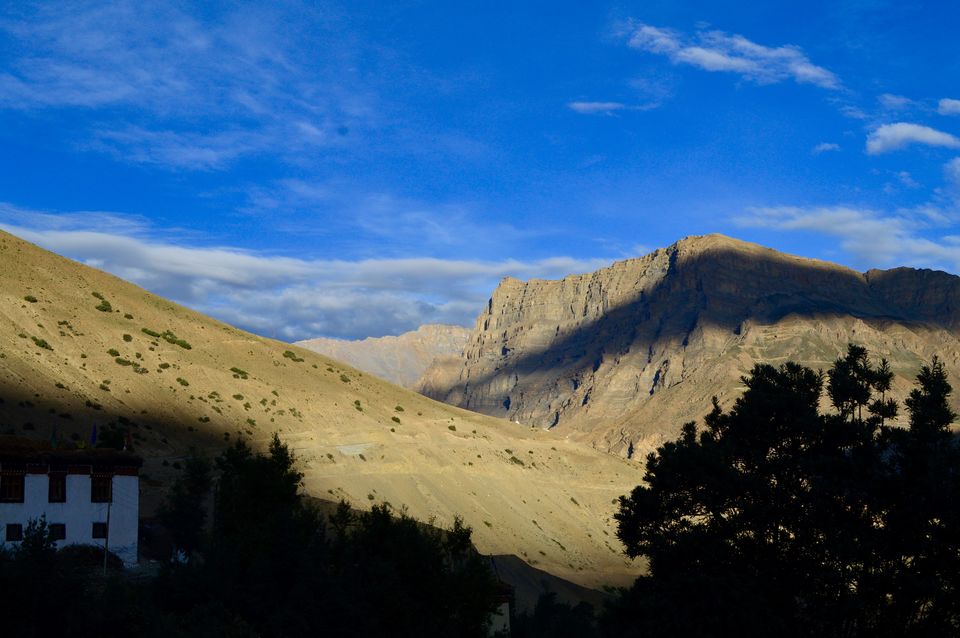 Lhalung is a fairly large village, relative to others in Spiti. It is spread along the slope of a mountain, with lush green pea fields leading upto the houses. My friend and I got off the bus, which was at the top end of the village and were treated to an unforgettable view of the whole village, complete with goats, children, fields and prayer flags. It was almost evening, and we spent quite a bit of time walking up and down the village in search of a guesthouse. This place does not see too many travellers, and so home stays are few and just mushrooming.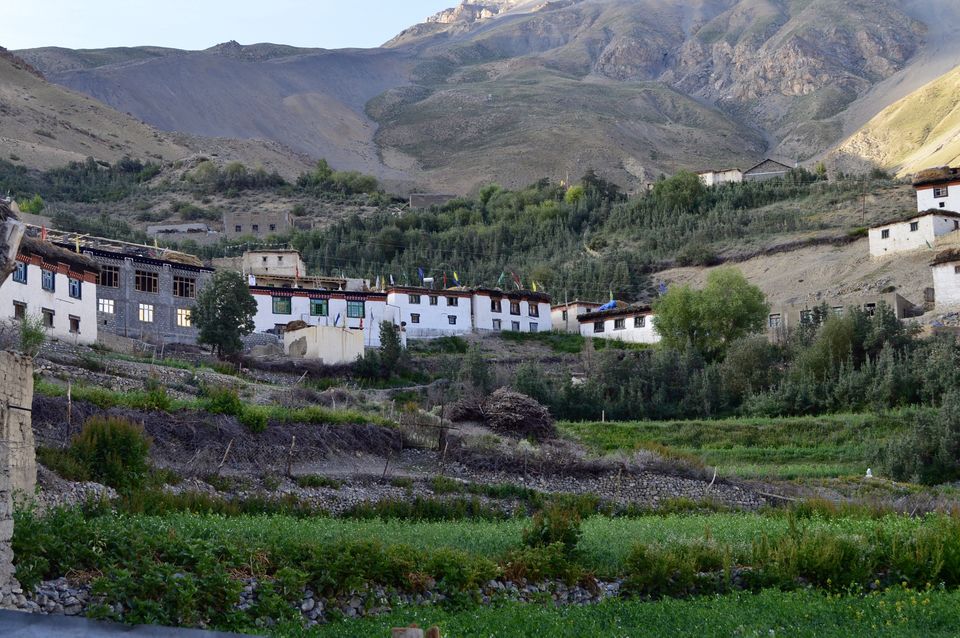 We finally settled into Sonam guest house, which had a large room with comfortable beds and a clean bathroom. Sonam was the name of the lady who ran this homestay, and the room we were given belonged to her older son who was now away studying to become an engineer. We had dinner with her family, and feasted on some potatoes and peas curry, hot rotis and some spicy pickle. The peas were freshly picked from their field and were the sweetest I have ever had. We fell asleep soon after, promising to wake up early to watch the sunrise.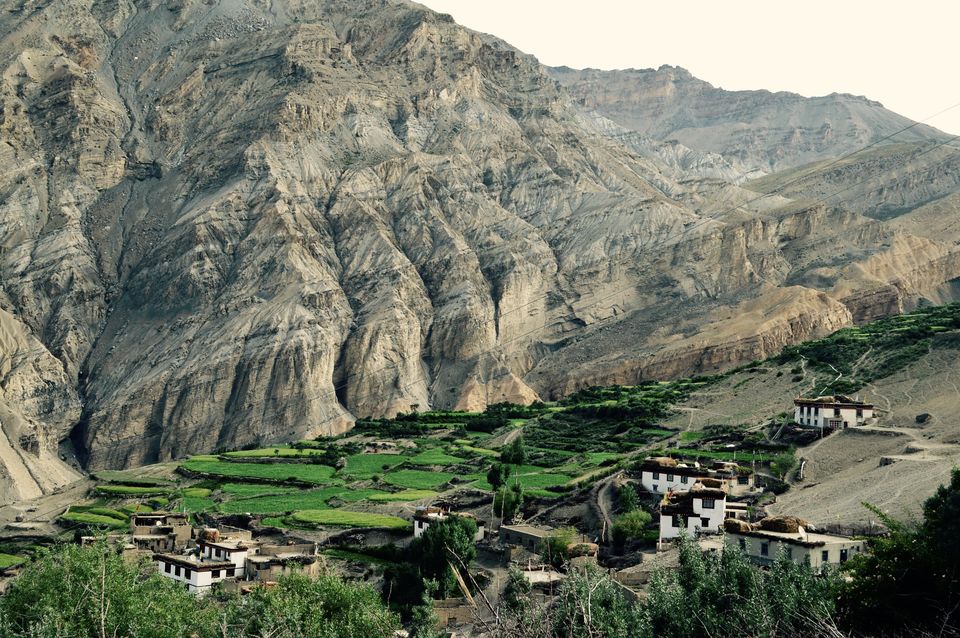 Although we could not catch the sun rise, we managed to get out of the house early enough to catch the villagers do their early morning chores - washing their cereal, taking their donkeys out to the fields, goats being milked amongst others. The air was cool, with a slight breeze and the sun shining brightly down on us.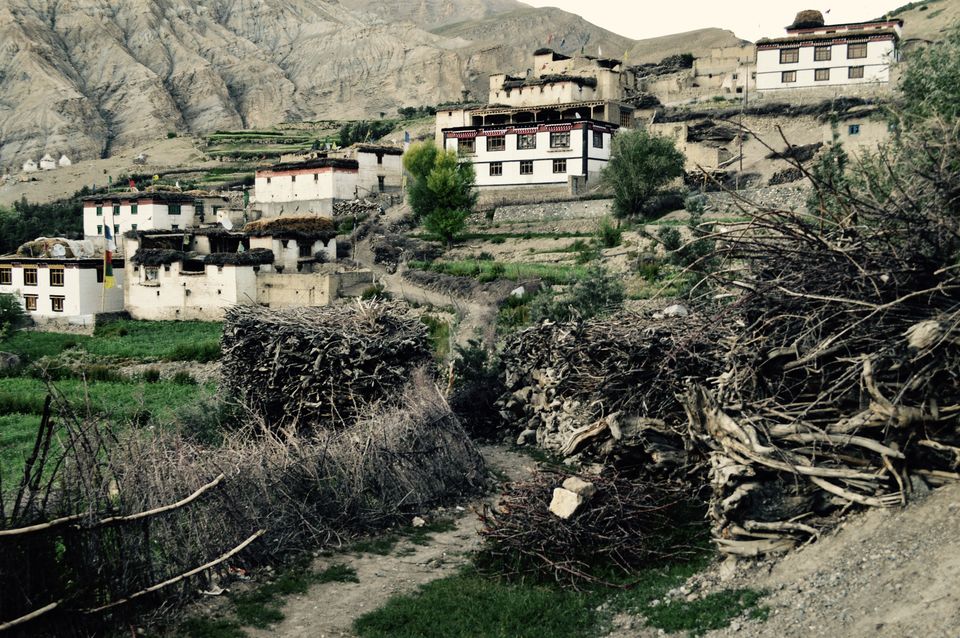 After wandering around in the fields for a couple of hours, we headed to the gompa, which we heard was an extremely old and beautiful one, and it indeed was. It was small, with just two rooms but the atmosphere inside the gompa was an extremely peaceful and calming one. It was almost time for our bus, so we quickly rushed back to grab our luggage, thanked our host for the breakfast she offered and were soon on our way back to Kaza.