I was not even considering to get in the herd of all the madness when these people were making plans for the most awaited weekend for almost a month. As they say "Life begins at the end of your comfort zone" and I decided to join and to have a hell of a good time. It was my first road trip and hence the memorable one. Not to forget the snow laden mountains, (-) 6 Deg and the tranquility, complete silence in far far away of those mountains, where you can hear your own soul.
We started our journey from Mathura railway station at 1730 hours on 26th Feb'15.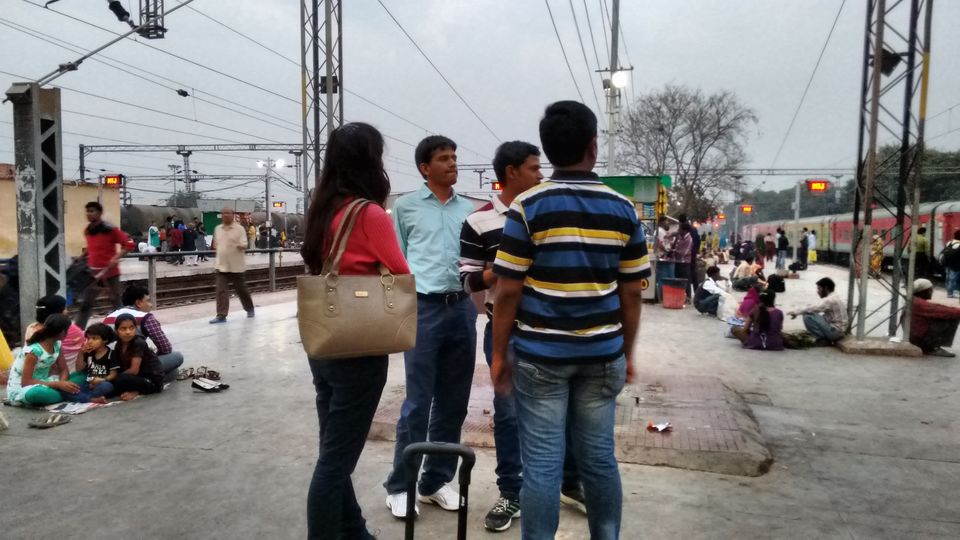 We reached New Delhi around 2100 hrs where our mini travel bus was waiting to take us to the Mountains. It was one of the coldest night in February. I was so cold and tired but the good music in the bus made me wide awake. I still remember the melody "Tu hai ki nahi" from movie "Roy". Believe me this was the first time I heard the song. haha!!
In the morning we had breakfast and stopped somewhere to get some rest.
We reached Manali at 1400 hrs on 27th Feb'15. and this was the view where our stay was arranged at Dhungri Huts, our Holiday Home.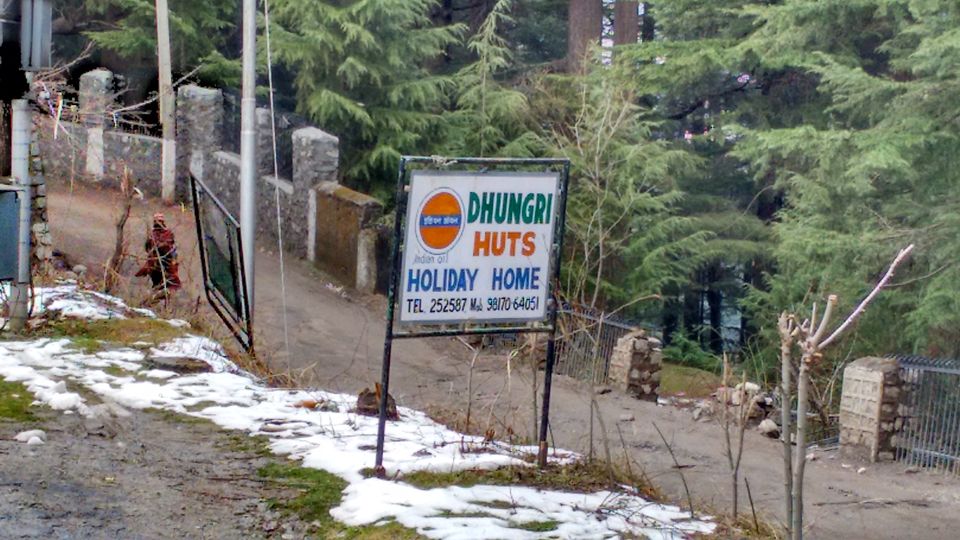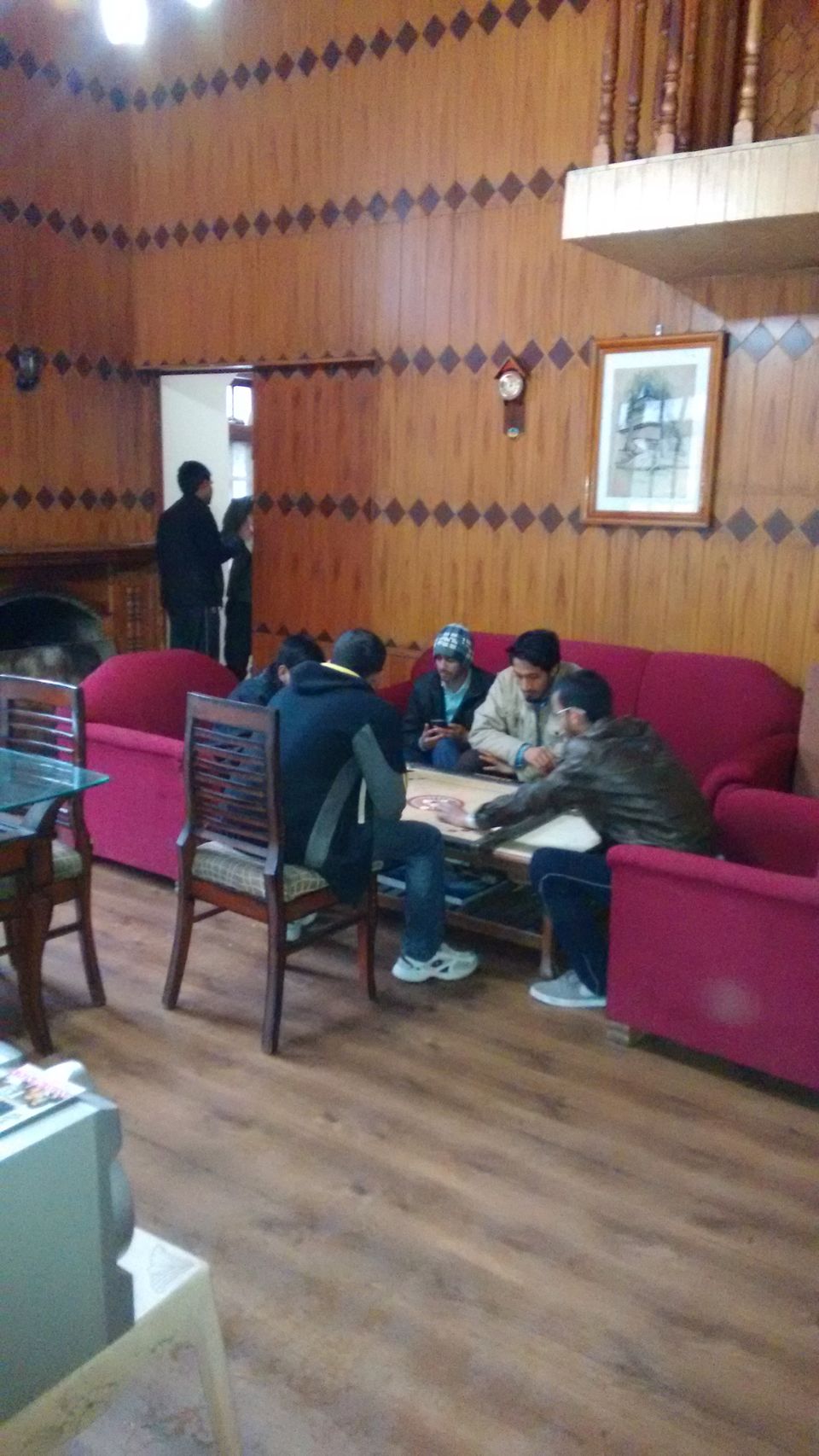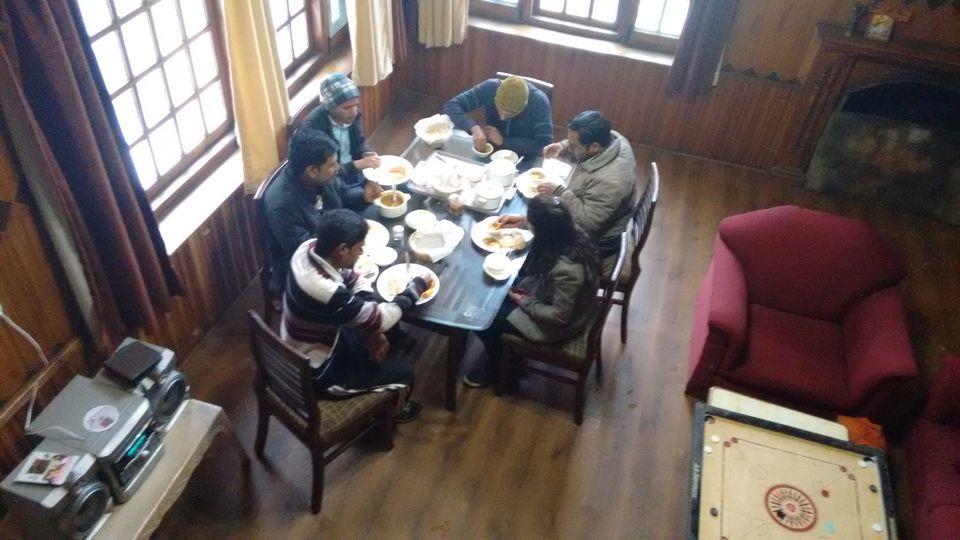 After lunch we planned to visit Mall road down the hill and rent some gum boots and winter clothes for the survival.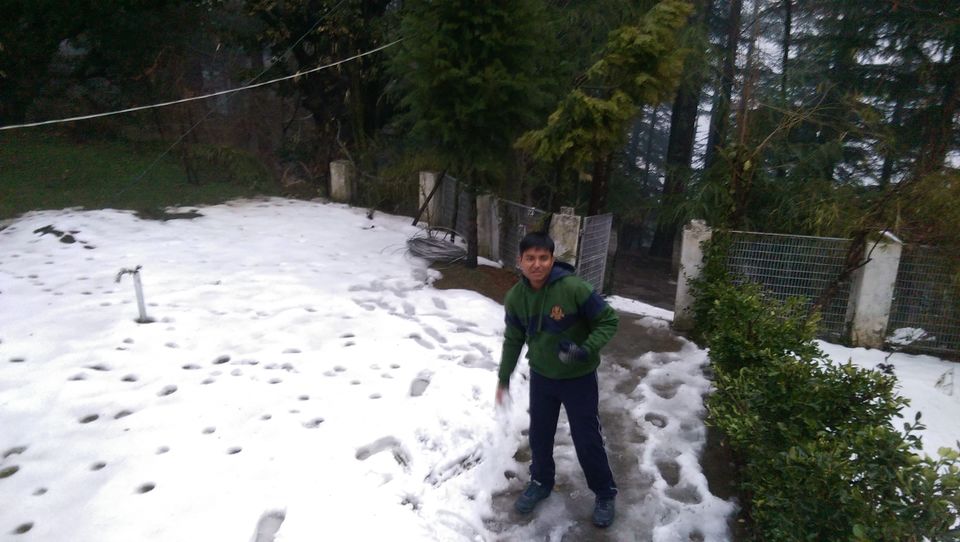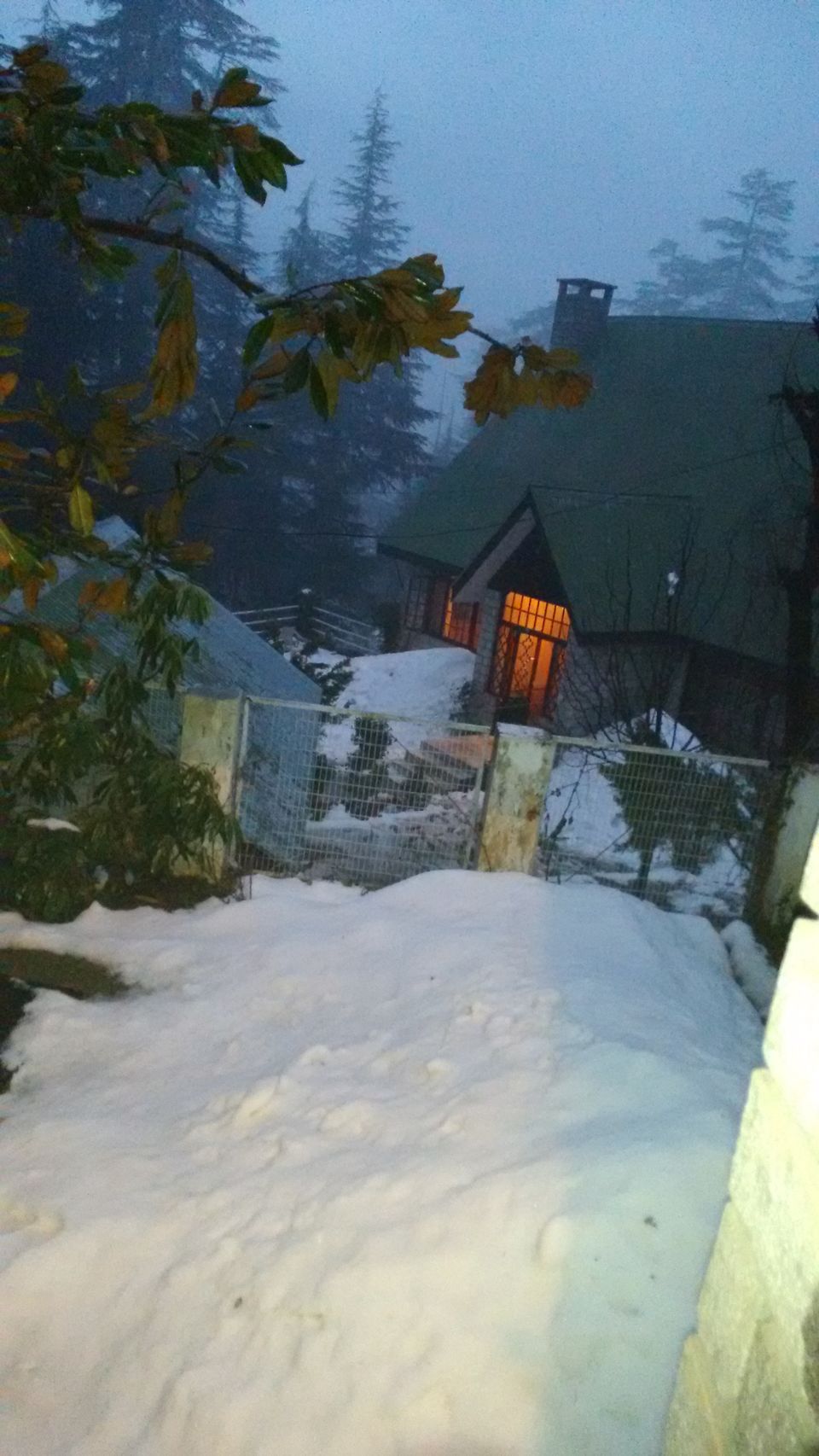 In the next morning, we quickly had our breakfast and when we get out of this cute hut.. We did quite a snowball fighting.
After a while we descended to Mall road to find out mini travel bus.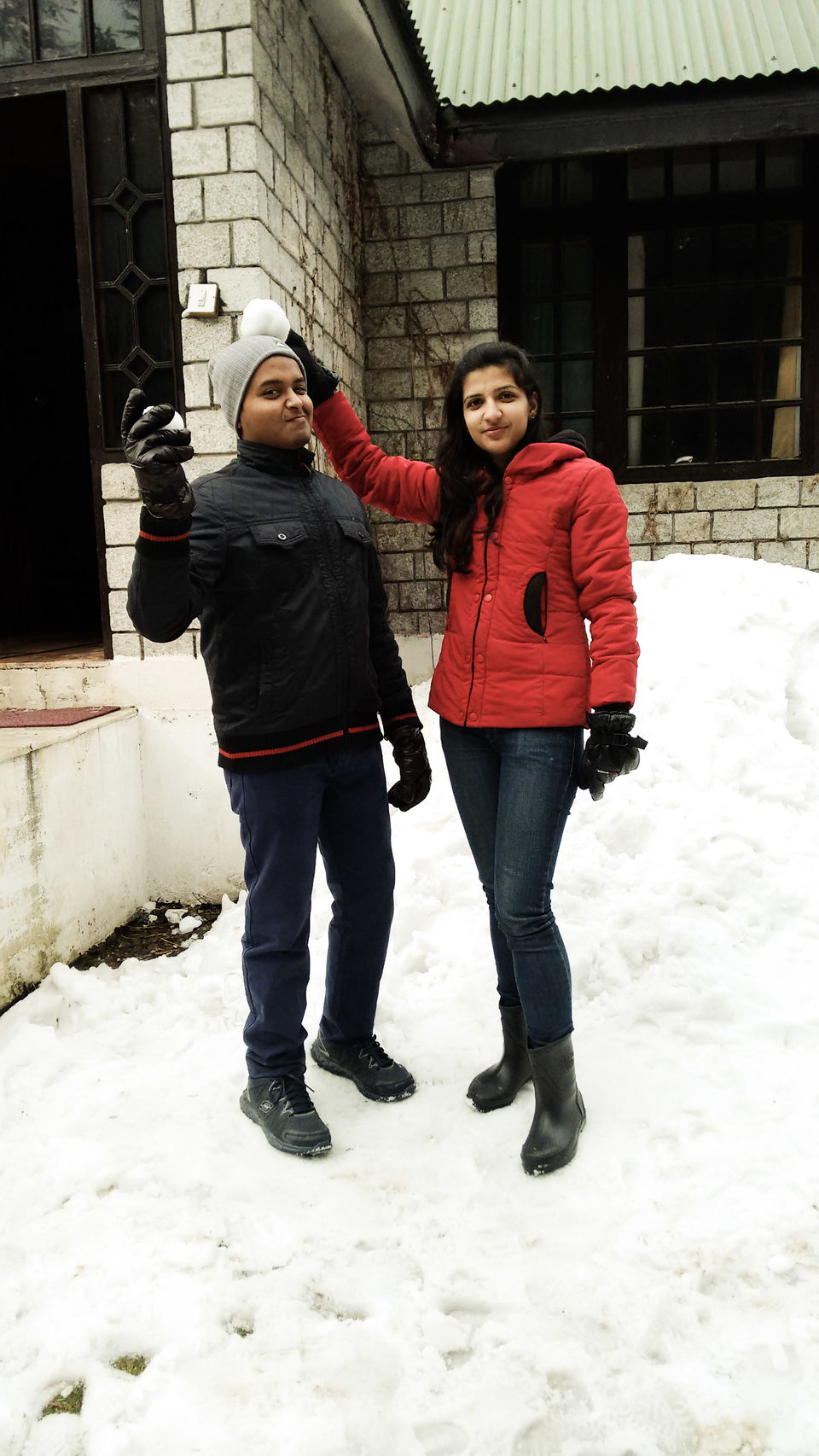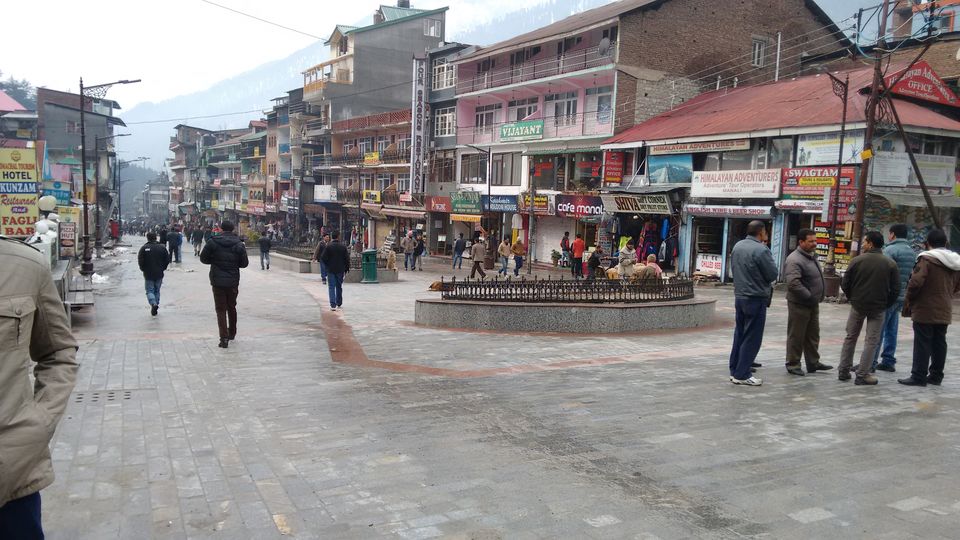 We hopped in and started our journey for the little exploration.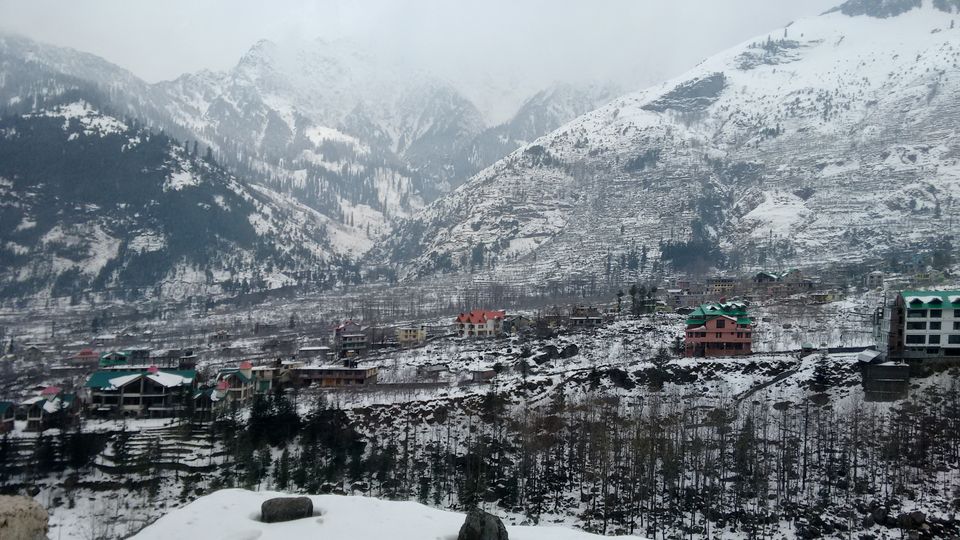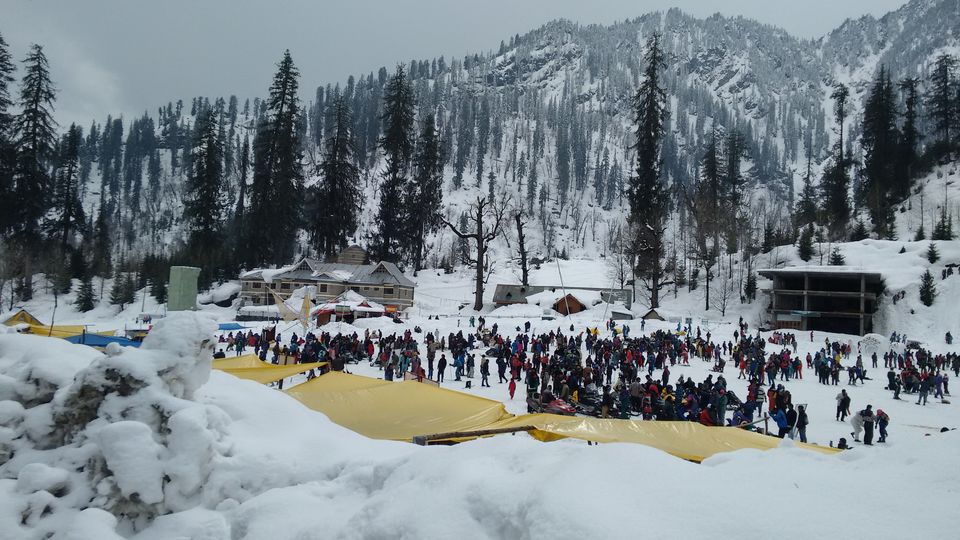 So our first spot was the Solang Valley, we hired some snow dresses and carried to move on with our trekking to ice sports centre.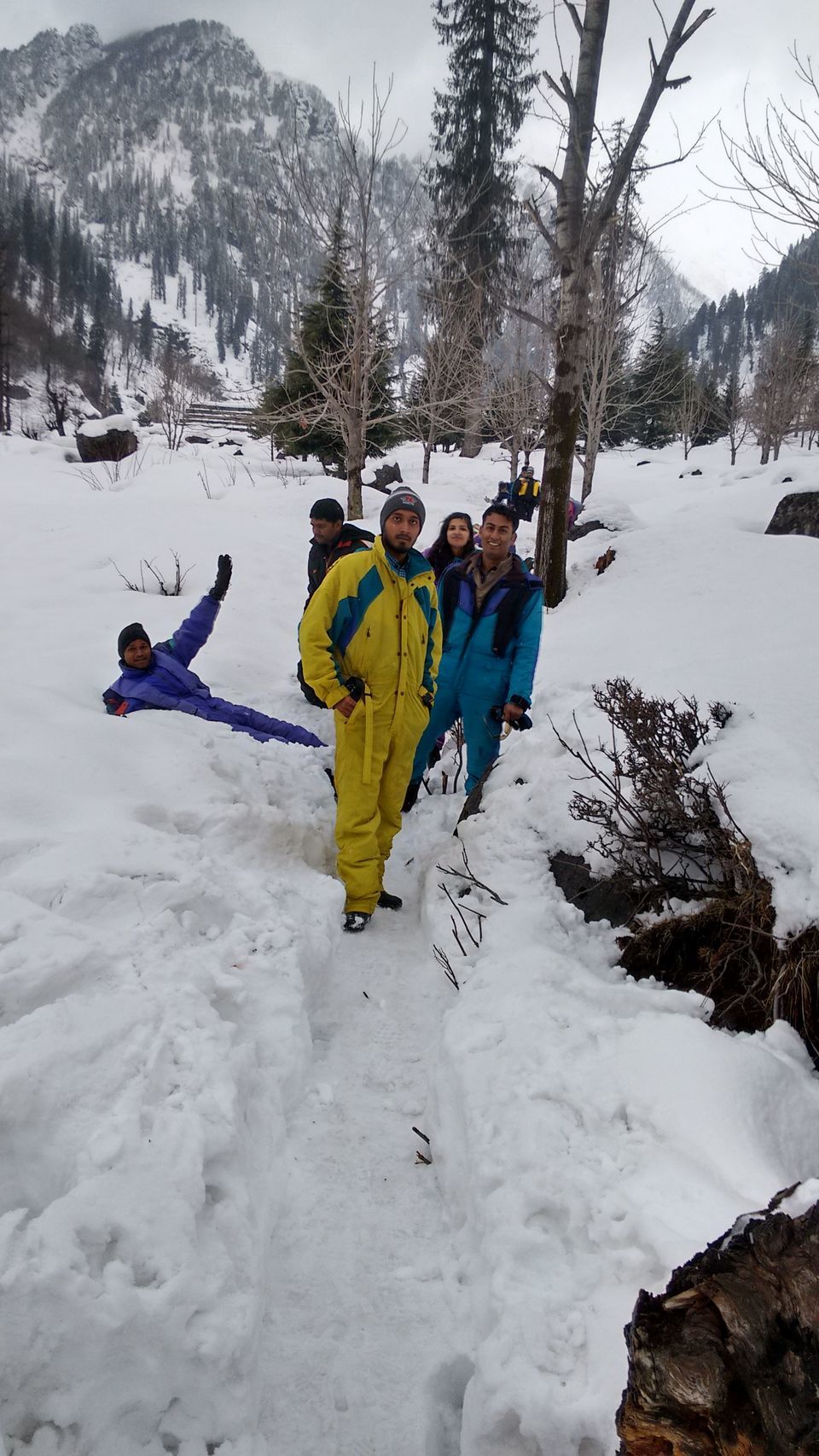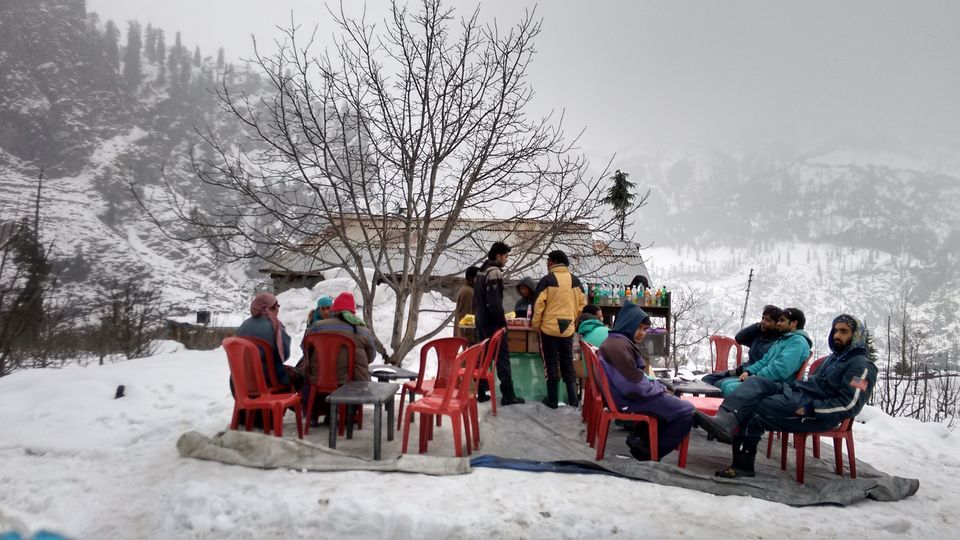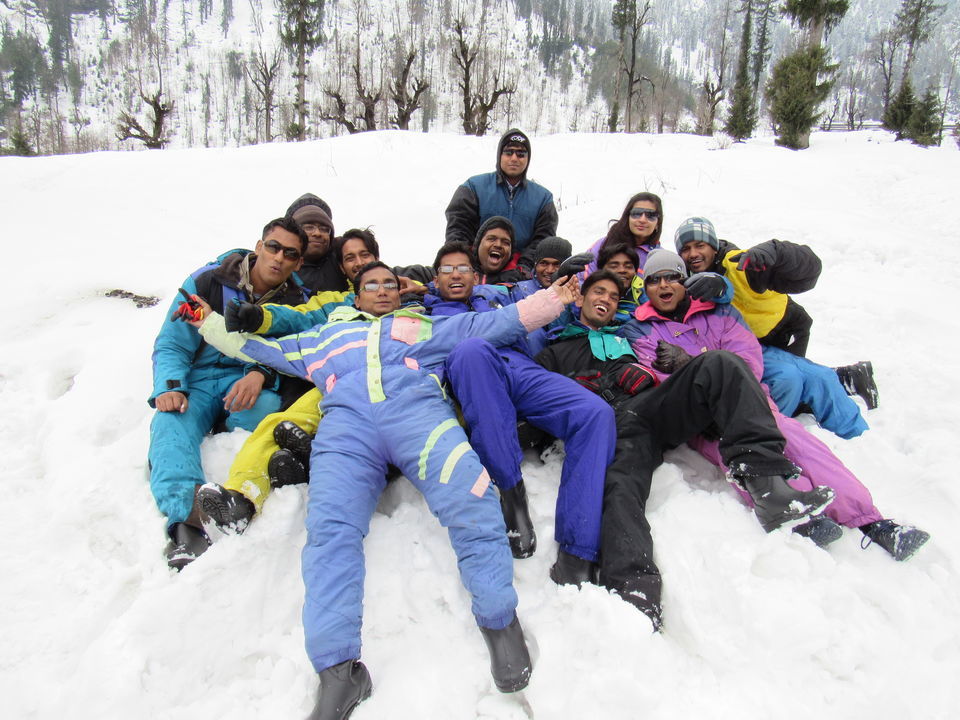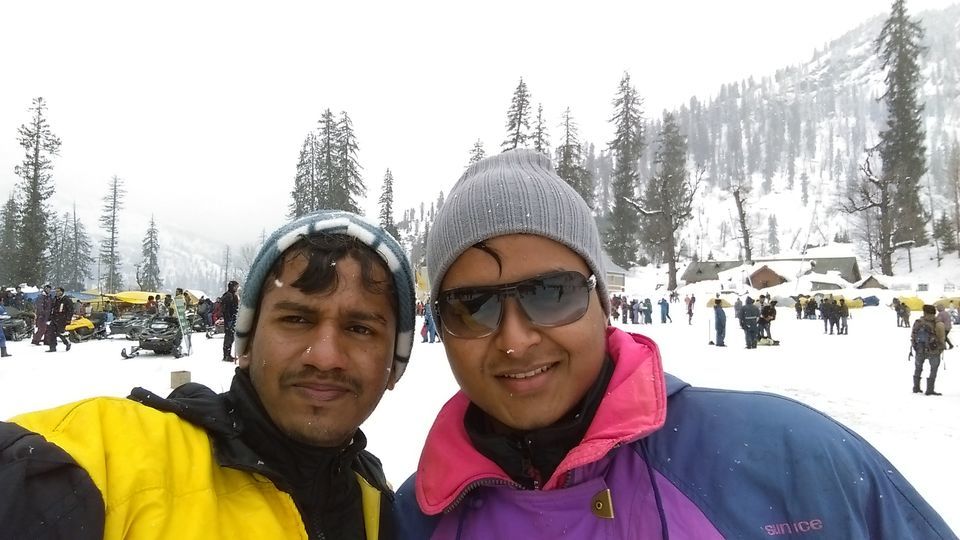 Many of us did Paragliding, zorbing, cable car ropeway, amateur skiing, snow scooter. What a day it was!!
We came back to Mall road. Visited one cafe, had our Espresso and some really good snacks. I was so tired to even move a bit.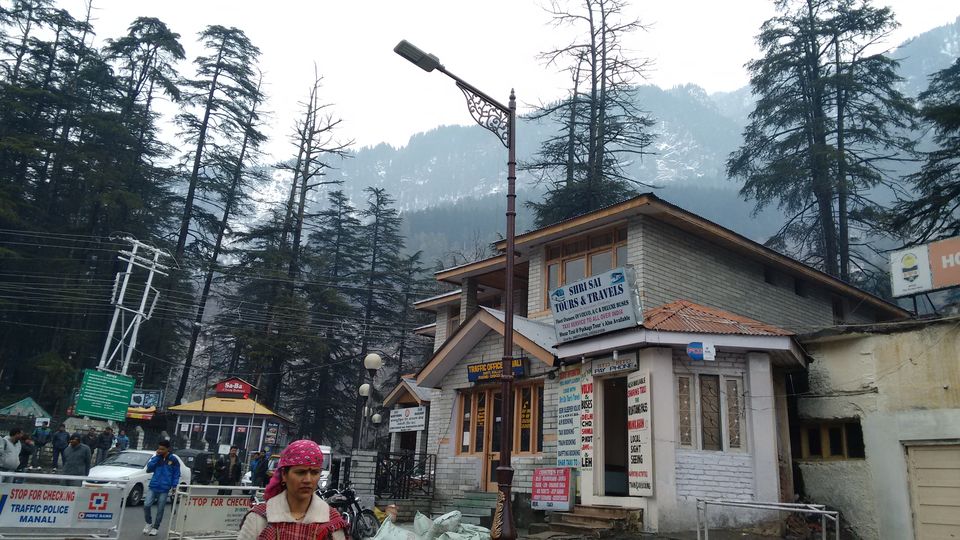 My friends always being so energetic decided to visit Hidimba Temple. I gave it a miss.
Being alone in our holiday home, I asked the butler to arrange for some campfire. Oh boy!! just a little warmth in the cold wintry night feels like heaven in such extreme winters.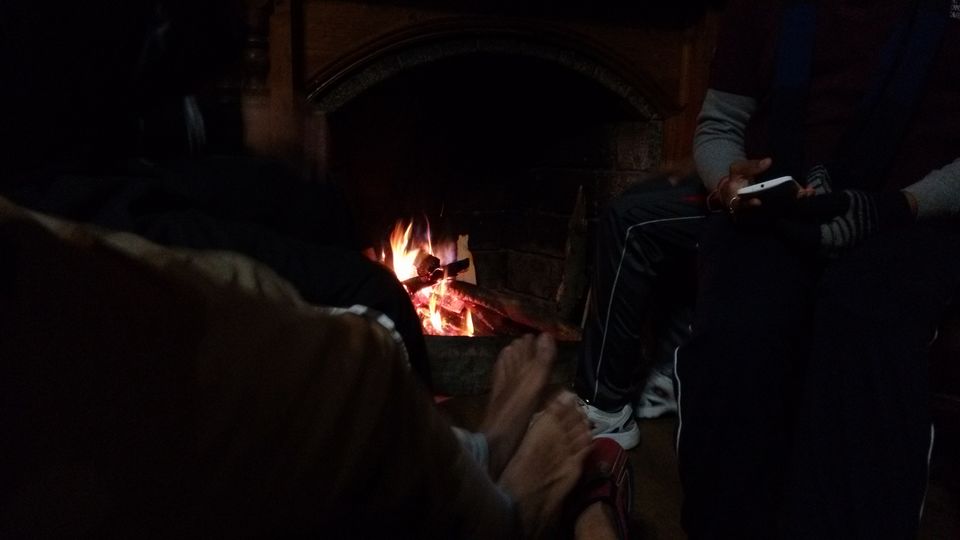 Later in night we went for some drink in nearby bar and got a good night sleep. The next day plan was to do some river rafting.
The next day, whether was a little bit clear but still cold. I remember we had the whole footage recorded of our our little stint in river rafting but somehow I have lost it.
After rafting in +1 degree, we needed some really hot cuppa with hot anything.
With the passage of time, time in Manali was coming to an end. Only if we could just hold the time and never let go.
The last night was super fun, we ordered some red wines and danced the night away.. Next day early morning was our return to Mathura.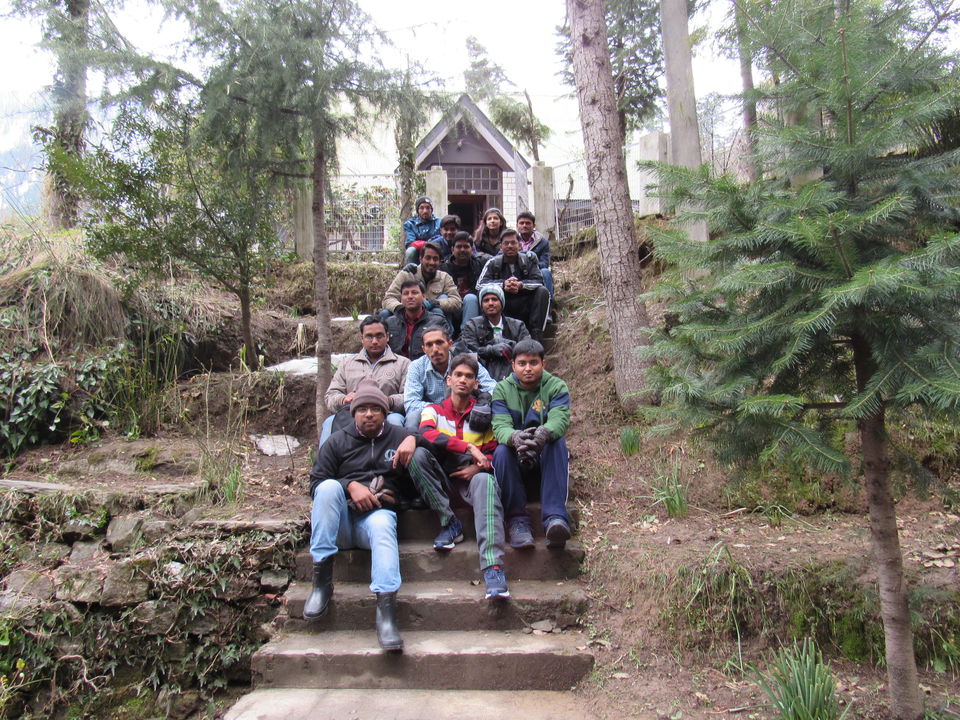 So this was the Dhungri huts and my story of beginning of all the journeys and more to come.