Manikaran Sahib was a unplanned mandatory stopover for me. On my way to Kheerganga, Manikaran was the last spot where I could refill my pocket. I crossed the Manikaran Sahib Bridge and began walking down the narrow lanes of the town with a one-track mind. With the eyes of a robber, I began hunting for an ATM, until I saw a lady sitting upright at the corner of the lane, enjoying the miserly trickle of sunlight.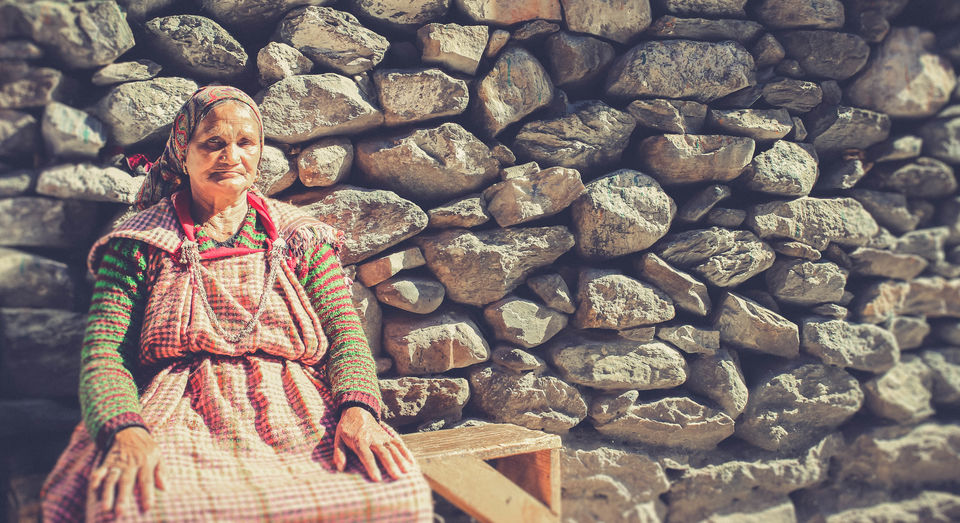 While I photographed her, the lady gently took out her unusual neckpiece and she was all set to pose. The moment was enough to tell me that this little town of Manikaran Sahib had a lot more character and mystique than I could ever have imagined.
Here's your guide to the places you must visit in Manikaran and the scenic route to reach this small sacred Himalayan town.
Places To Visit In Manikaran
Gurudwara Manikaran Sahib is a centre for pilgrimage for Sikhs. The town is said to have been visited by Guru Nakak Dev in 1594. The Gurudwara is one of the places to visit in Manikaran since it is believed that it was here the Sikh guru lifted a rock and the mysterious hot spring appeared.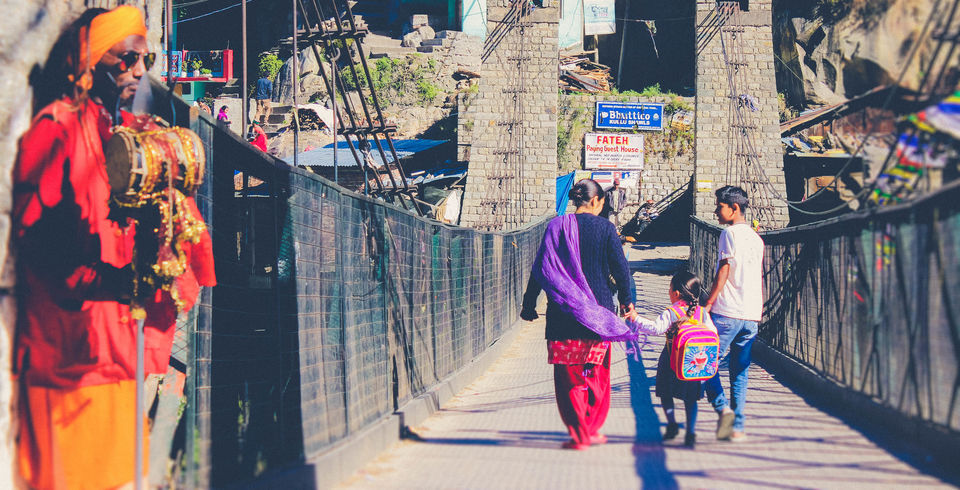 Apart from Manikaran Sahib, there are a number of other places to visit in Manikaran, Lord Ramachandra Temple stands tall at the very entrance of the town. The temple was constructed by Raja Jagat Singh in the 17th century. The Shiva temple is also one of the places to visit in Manikaran where the devtas of Kullu valley pay visit on certain auspicious days of the year.
How To Reach Manikaran Sahib
An overnight journey from Delhi to Bhuntar will leave you in the serene lap of Himachal. Bhuntar is the spot from where you have to take a call on how to reach Manikaran. You can either take a taxi or a local bus. Manikaran is 35km away from Bhuntar and this journey through the winding roads cannot take more than 1hr 30 mins to reach.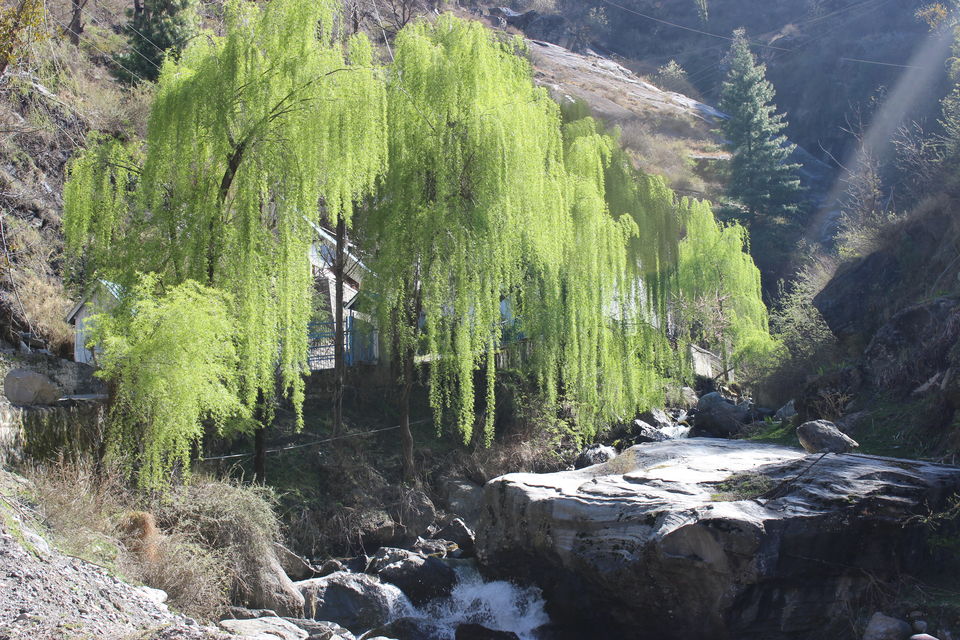 Places to Stay In Manikaran
Due to the consistent tourism in Manikaran, several guest houses and hotels have sprouted in this small town. When you are looking for places to stay in Manikaran, the nearby town of Kasol can also be explored. At a distance of an hour from Manikaran, Kasol is where you can find variety of hotels and amazing food joints that can make your visit worth while.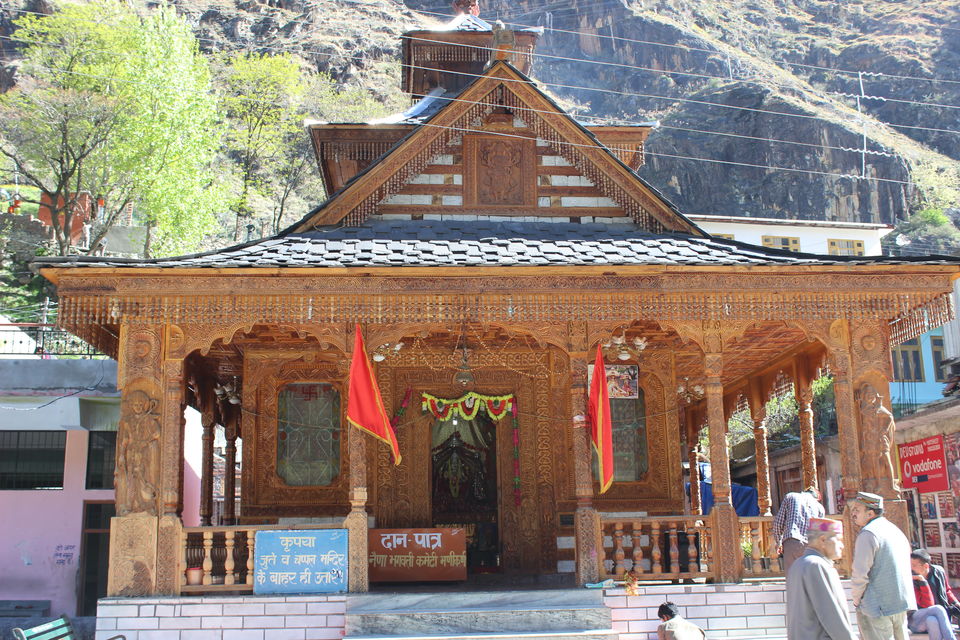 A Confluence Of Faith
The Gurudwara Manikaran Sahib is a pilgrimage for the Sikh community. On the way to Manikaran from Bhuntar, you can spot hundreds of Sikh pilgrims cheering on the bus and motorcycles. In the Hindu belief system, Manikaran is considered a sacred spot where Manu recreated human life after the flood.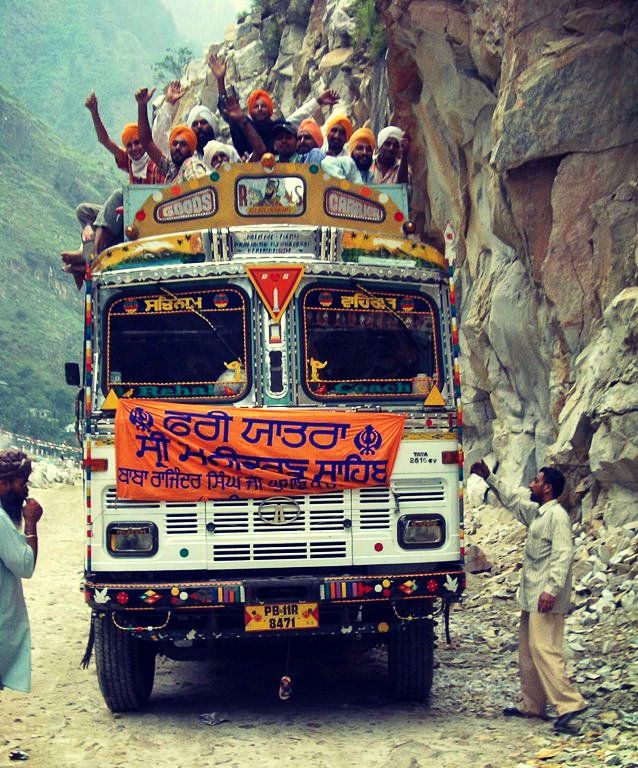 Manikaran Sahib is a spot of confluence of faith where people of diverse belief systems visit to pay their homage throughout the year. Manikaran is a sacred destination not just for the religious pilgrims but also a scenic town that can be a wonderful getaway from the city humdrum for all of us.
Frequent Searches Leading To This Page:-
manikaran sahib news, best places to visit in manikaran, how to reach manikaran sahib from delhi, where to stay in manikaran sahib