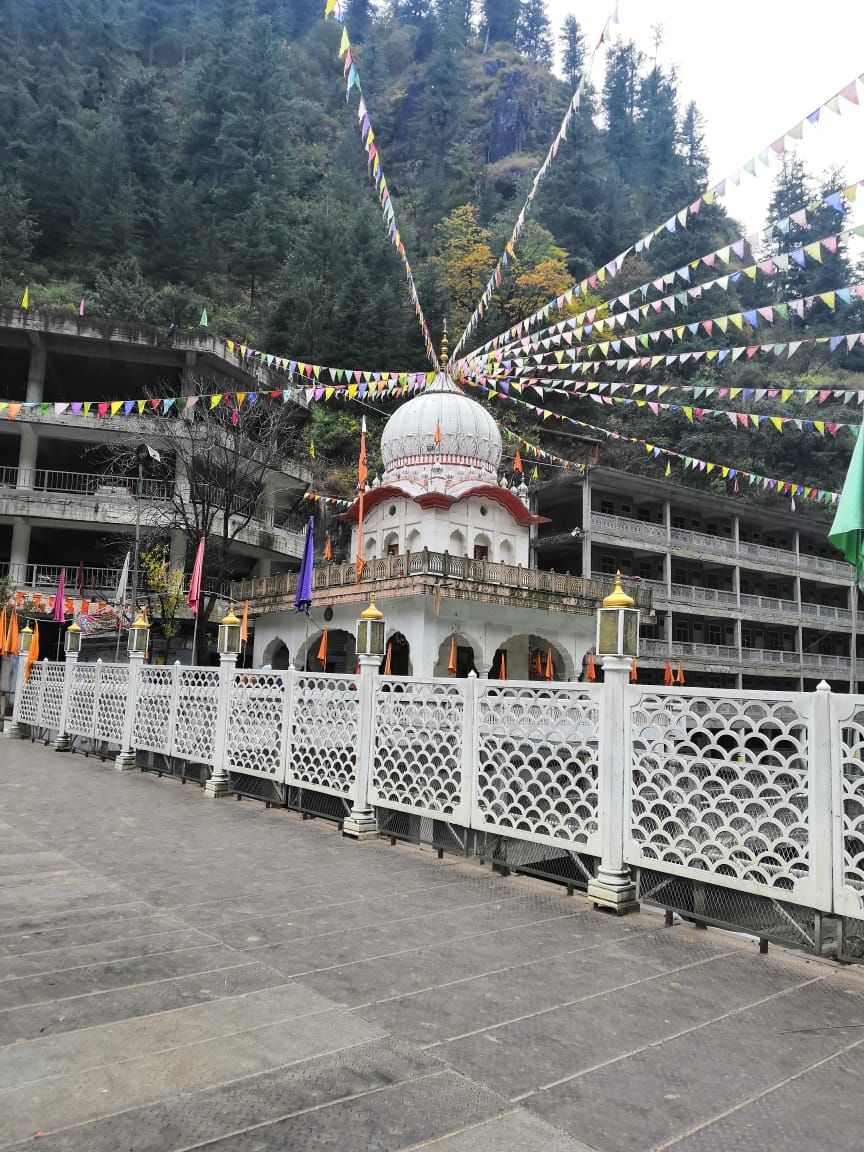 Manikaran is a small town located at an altitude of 1760 meter which is 4kms ahead of Kasol and around 43kms from Kullu district of Himachal Pradesh. Amidst the Himalayan hills lies this spiritual place known as "Gurudwara Manikaran Sahib". It lies on the banks of River Parvati which makes this small town more attractive due to its beautiful landscapes and famous hot springs.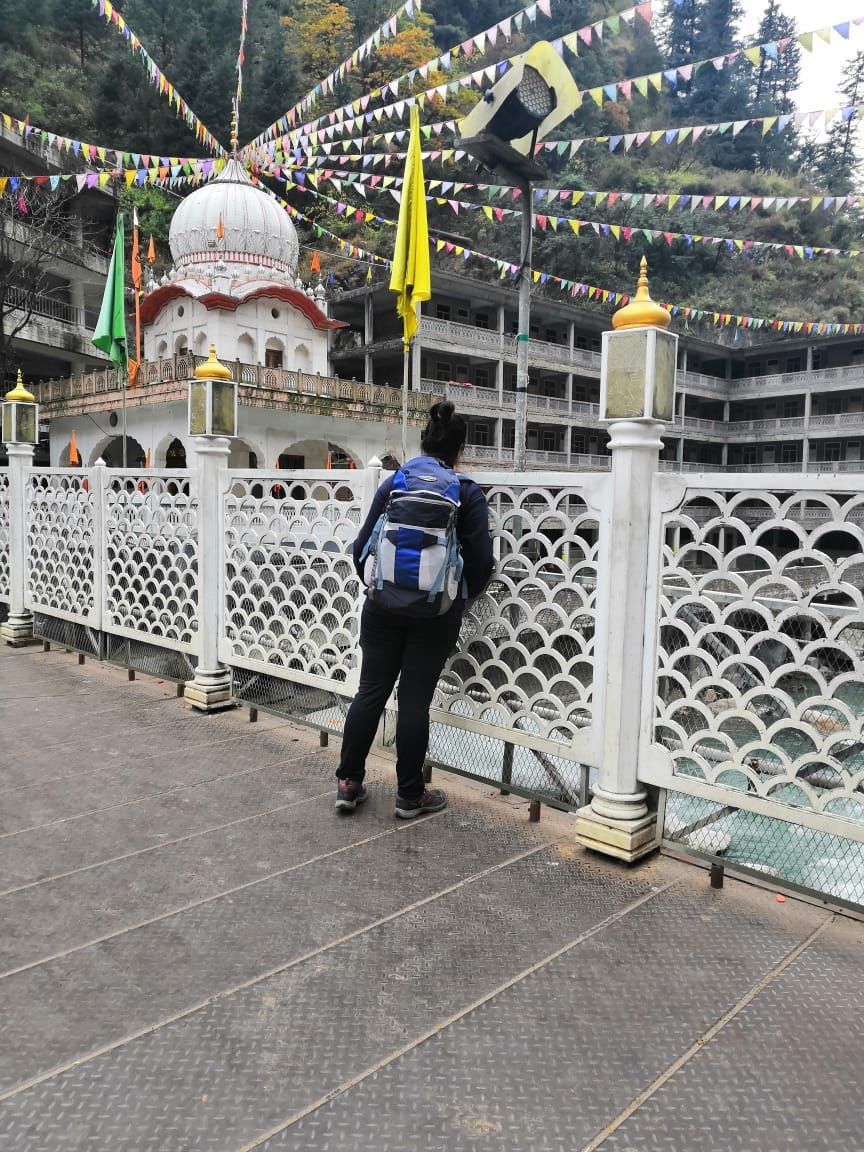 Hot springs at Manikaran is not only believed to heal the diseases and cure pain with a holy bath but is also used for cooking prasad and rice for langar. Both men and women can take bath in the hot springs which opens at 6am in the morning.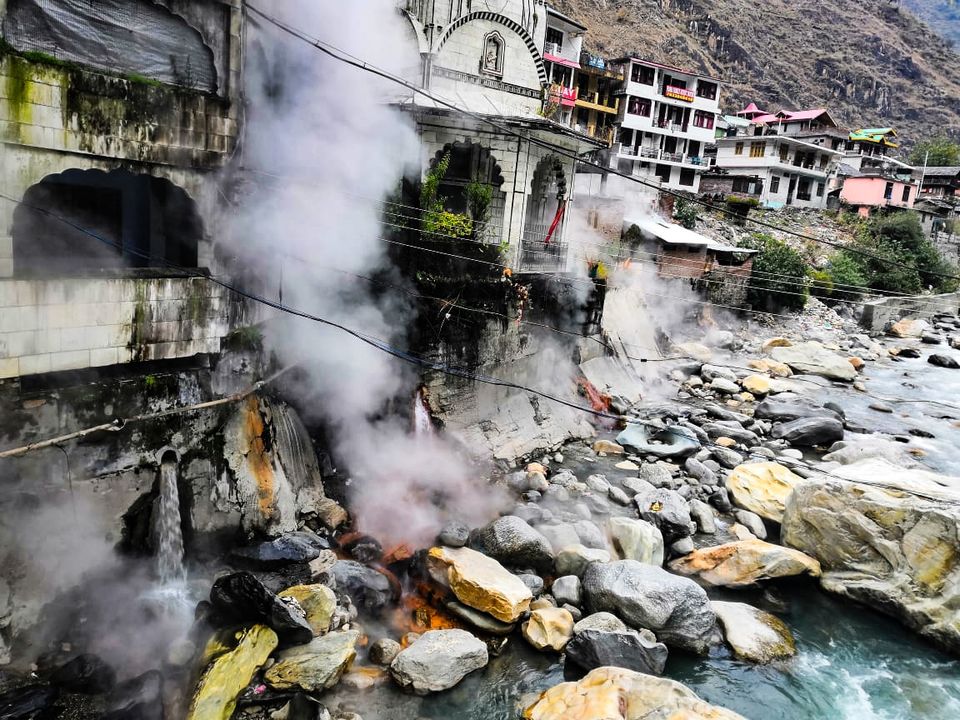 This Gurudwara holds a special place for both Sikh and Hindu religion. It is believed that Guru Nanak Dev ji had came here when his disciple Mardana felt hungry and they had no food. Guru Nanak ji sent Mardana to collect food for langar which was cooked in these hot springs. On the other side Hindus believe Lord Shiva and Goddess Parvati were roaming around this area where she lost her mani in the water. Lord Shiva asked his subordinates to find for mani but they failed. Lord Shiva was extremely angry and he opened his third eye which led to disturbance in the universe. An appeal was made before the serpent god Sheshanag to pacify Lord Shiva. Therefore Sheshanag hissed by giving a rise to flow of boiling water which lead to emergence of many precious manis same like Goddess Parvati lost.
MARKET
The market in Manikaran has number of small eating joints with all the varieties of North Indian food items, rajma chawal, paranthas, chinese noodles, momos and thukpa. One can also walk down to Kasol for the souvenirs and woollen items.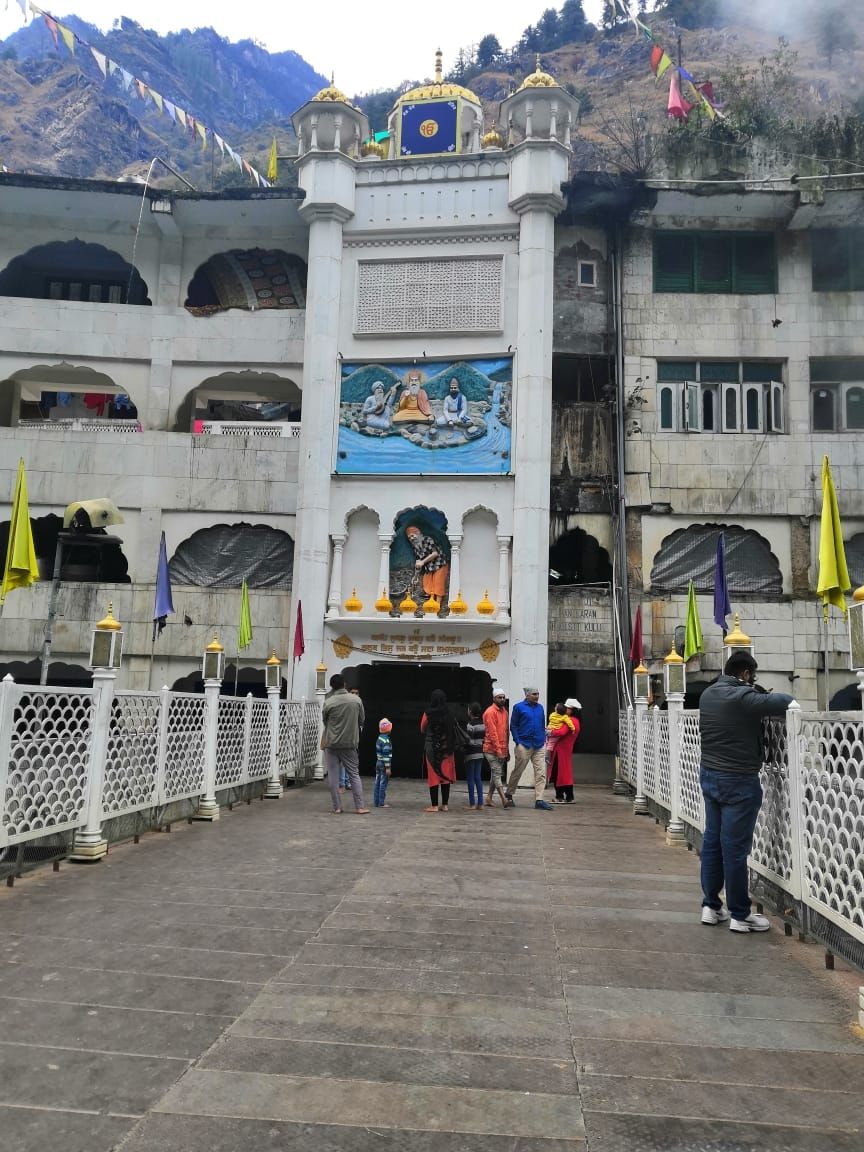 HOW TO GET THERE
Manikaran can be easily accessed by roads. Though the roads are bit rough but this beautiful valley will make you forget your long tiring journey. There are direct HRTC buses with route Delhi - Chandigarh - Manikaran or one can travel from Kullu both via private buses and HRTC buses. Local buses from Bhuntar also connects Manikaran which is 37kms and takes around one and half hour one way. Kullu to Manikaran fare price is between 60-70 INR. Nearest railway station are Chandigarh and Pathankot. Nearest airport is Bhuntar which is linked by Chandigarh and Delhi.
Manikaran can be done in one day from Kullu if short of time but suggest to camp at Parvati valley and add 3-4 days to hike to the next destination ahead Manikaran. There are many lodges and hotels nearby it. Add Pulga (stiff 1600m climb) and Kheerganga (another place for hot springs which contains medicinal properties) to your itinerary.
PLACES ONE MUST SEE IF EVER TRAVEL TO MANIKARAN:
1) Sri Guru Nanak Devji Gurudwara
2) Hot Springs
3) Parvati River
4) Langar cooked in hot springs
5) Harinder Mountains
6) Lord Ramchandra Temple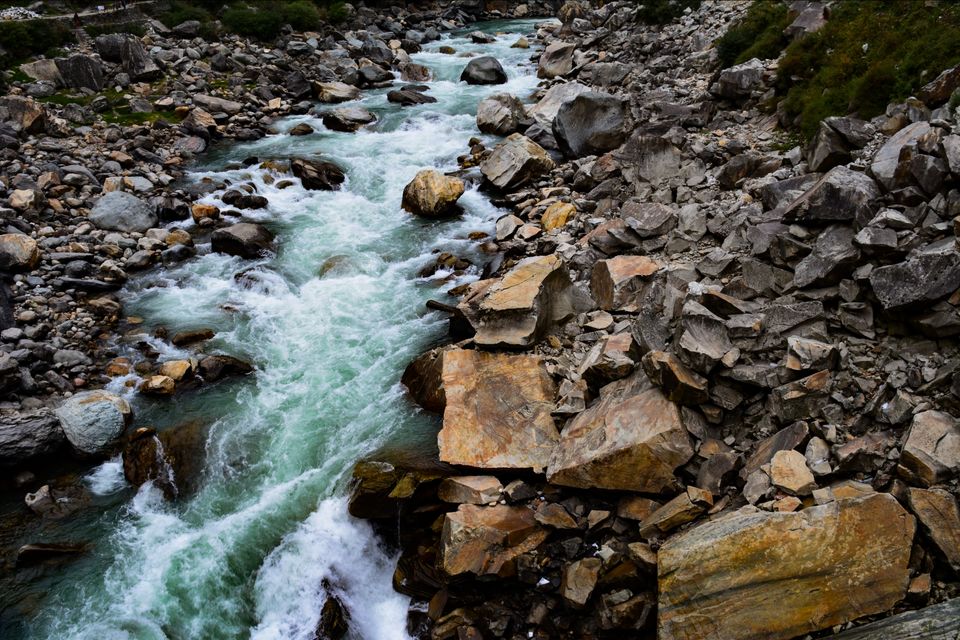 BEST TIME TO VISIT
April to June is the best time to visit Manikaran. It is advised not to travel in monsoons. Winters are cold and harsh but if you love winters this can be a paradise for you.
Happy Traveling 😊