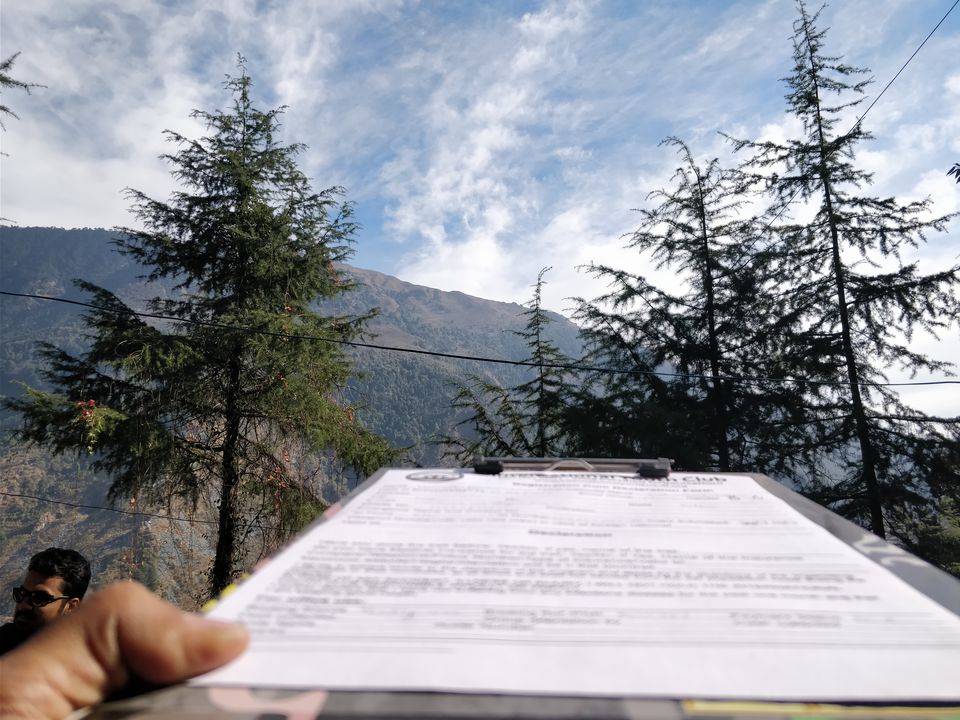 Once we all had our breakfast. We have been told to fill up all the details in waiver form. Yes, every company who accommodates you, does this process.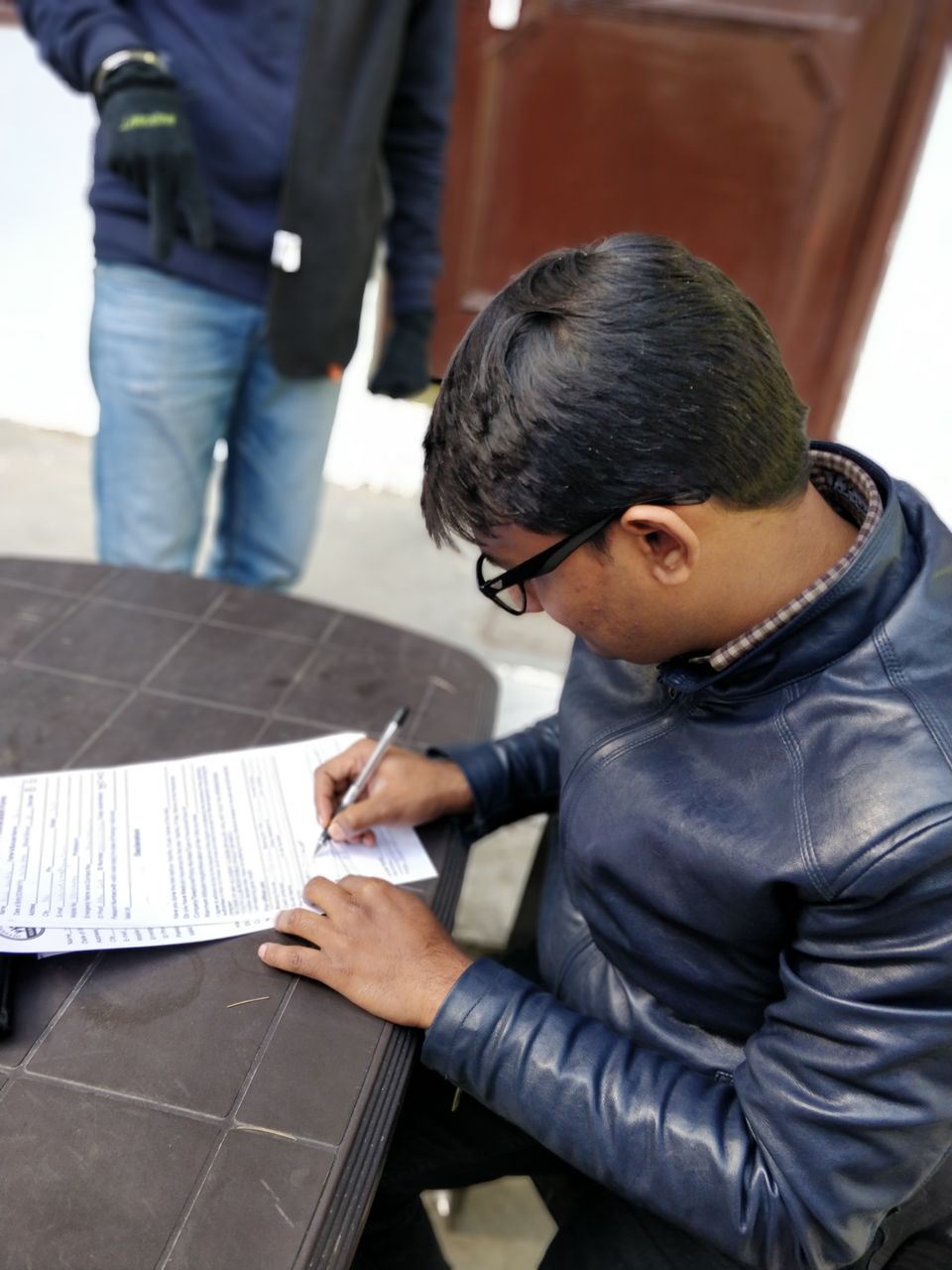 We took our time to do the needful. We were waiting for people who are in group to do the same. During this, we had clicked some picture for memories.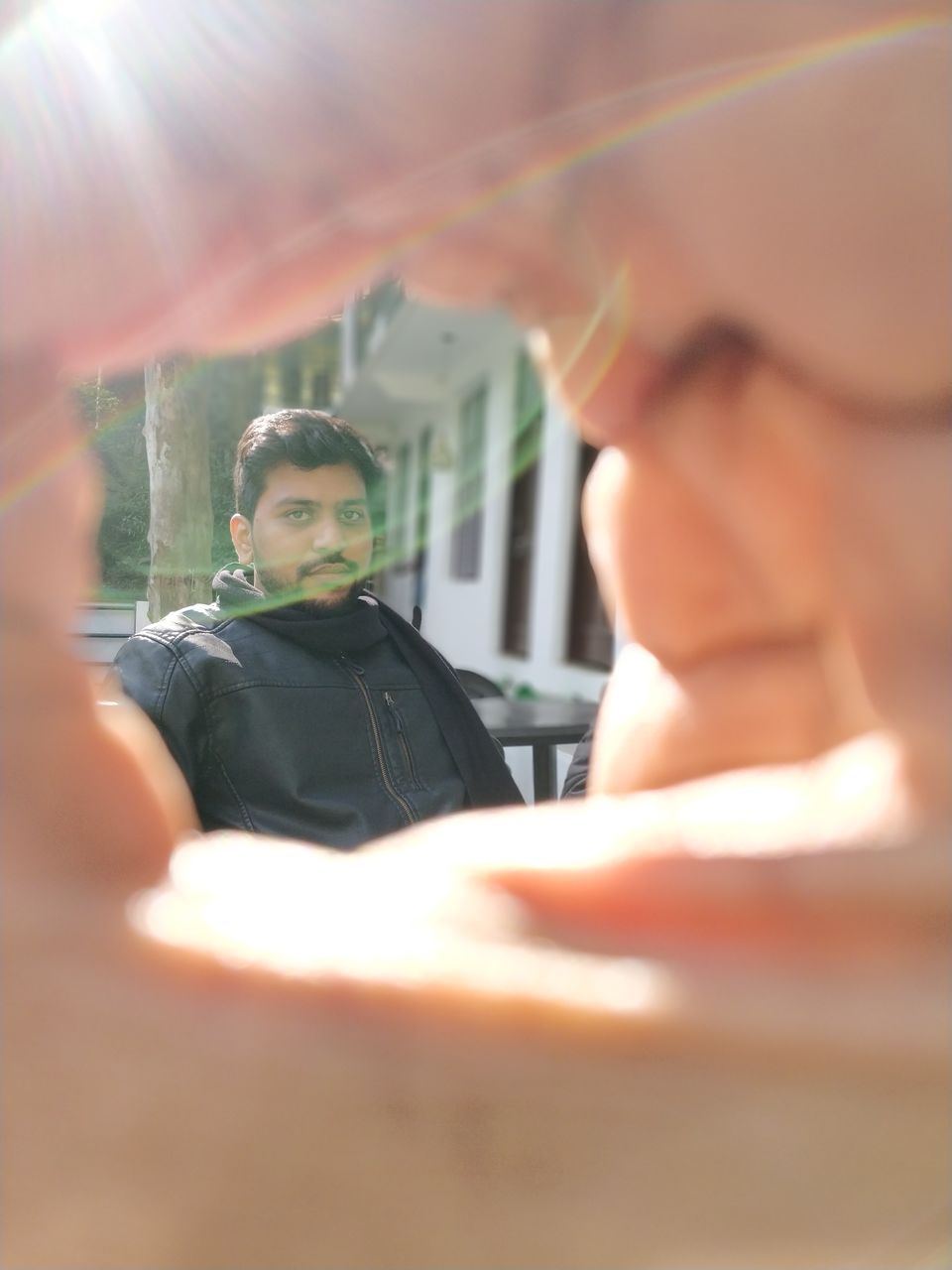 Voila! here we go!
Guide has briefed about does and don't during the trekking. How much water to drink and what to carry and what not. Our guide pet -phrase was "The thing is", if you do something like this you will be punished. blah blah blah!!.. haha!
One of us raised his voice, and we managed to stop him now. We were getting late to trek. So, everybody had cheers to eachother before starting the journey.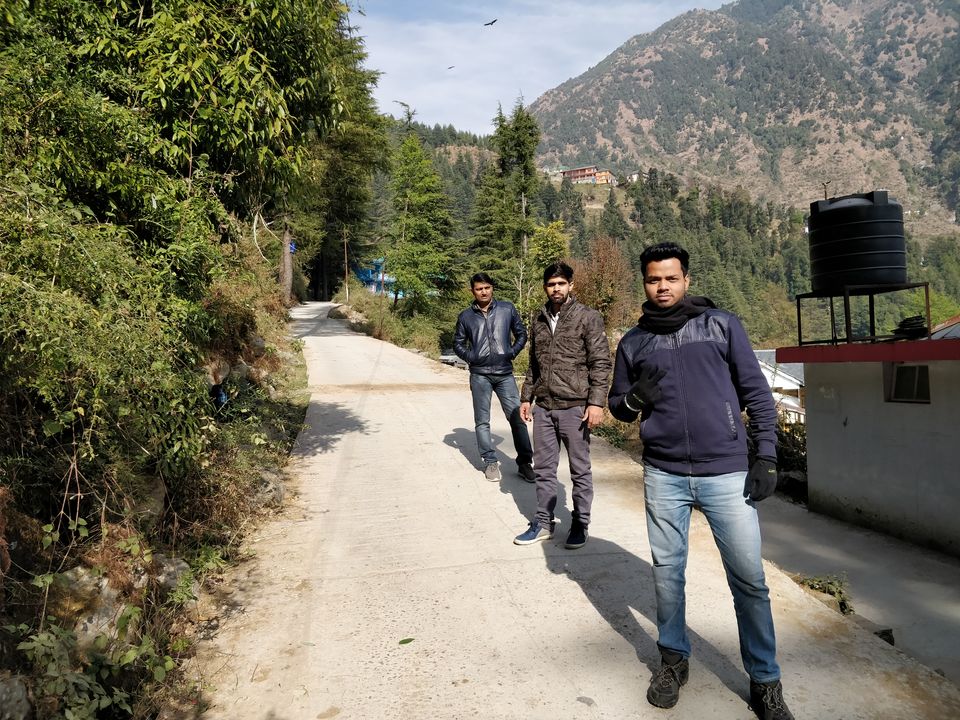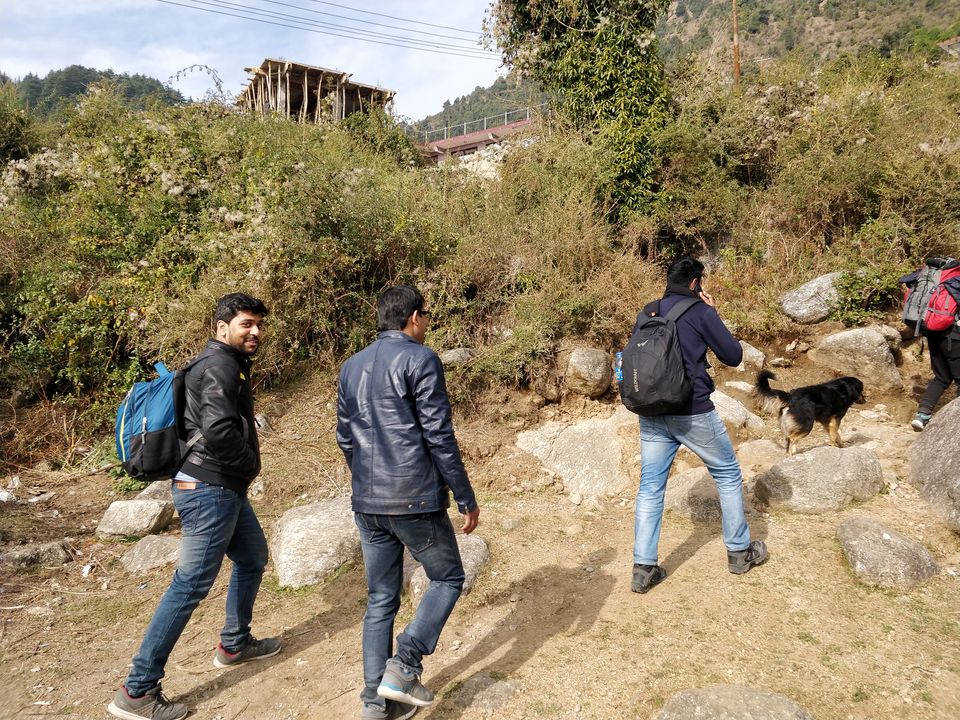 We were 4 friends, and we had decide to keep only 2 bags with us. Alway take less luggage during trekking. At the entry point of trek we saw a small temple. We took 10secs to pray for our safe journey.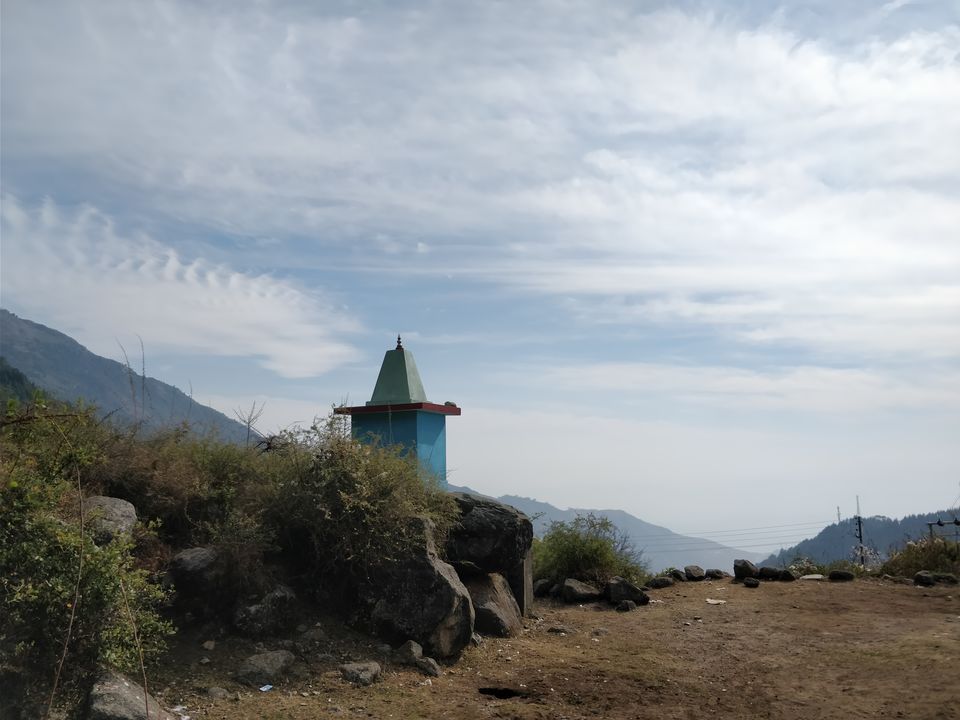 After walking some distance, we have noticed, we 4 people and one guide are walking too fast respect to the other people in the group. We were laughing at them because it was just beginning and everybody were looking enough tired.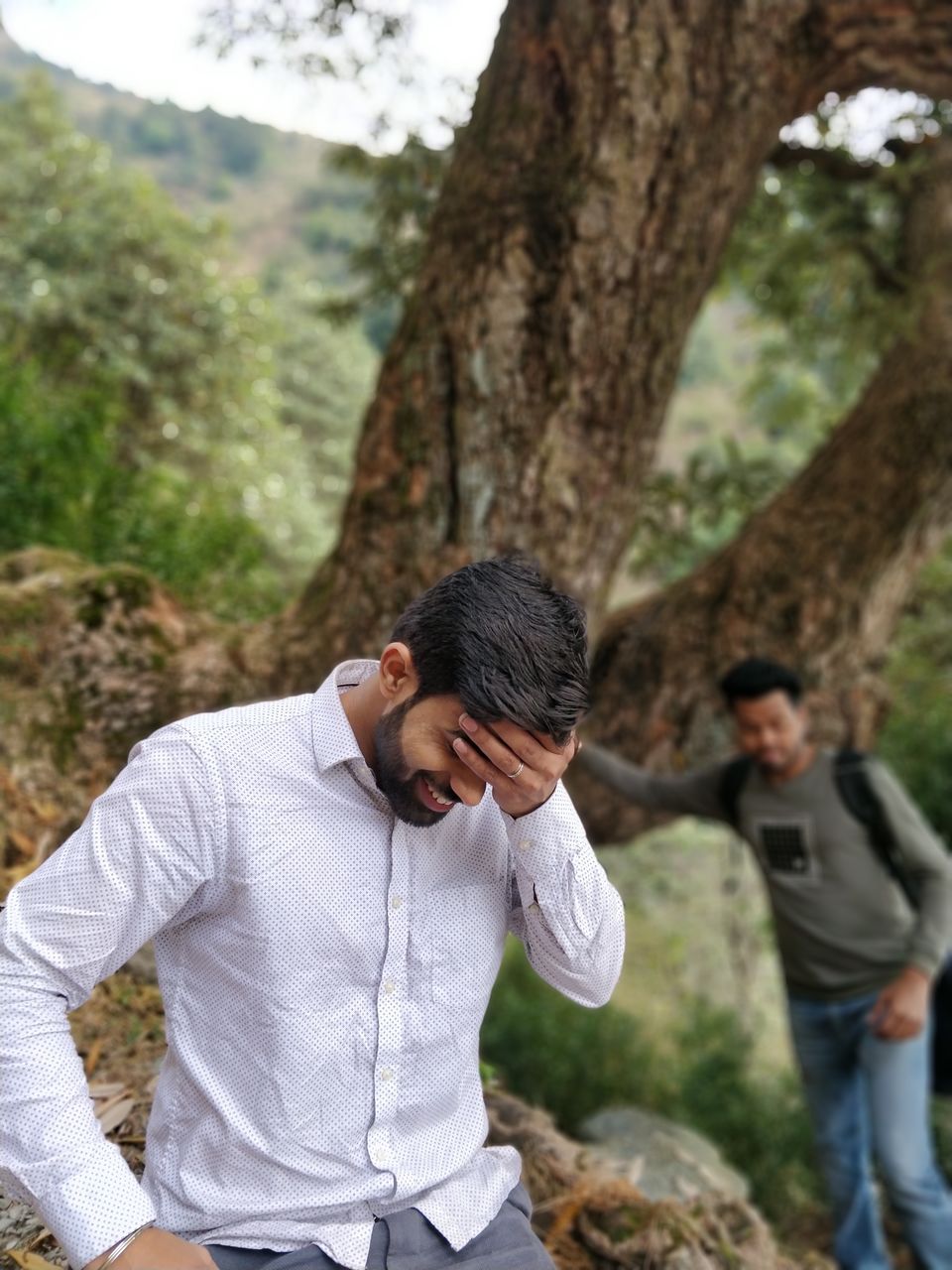 Once we could see group people behind us, we started our journey again.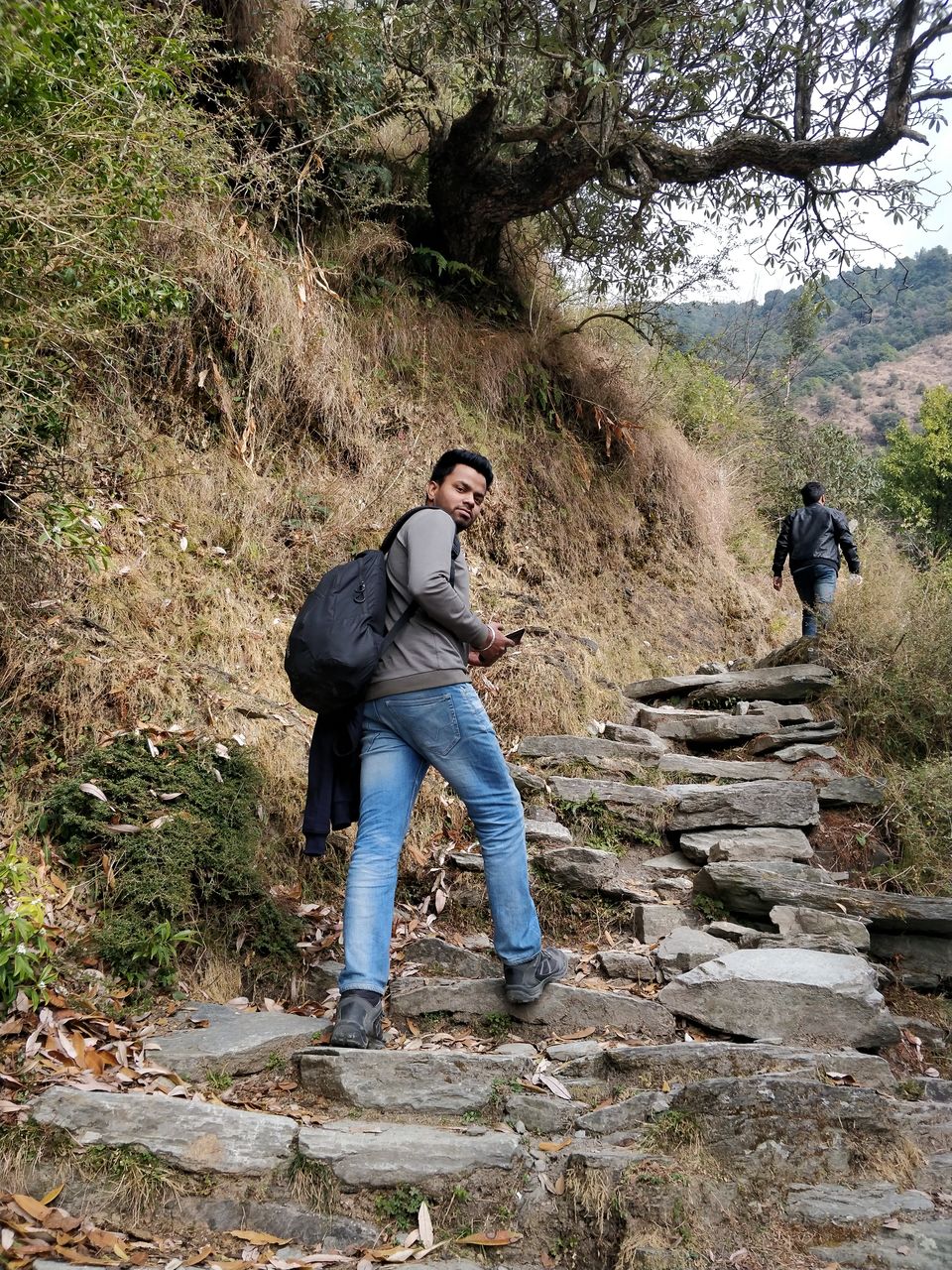 we could see, there was steep climbing. For the safety of people and tourism purpose, Himachal govt has put stones on the way to make the walking little easy.
These stones were not enough for a trekker to have easy climbing on this track. We were getting tired after a while. If you have the same feeling then stop for some time and start again.
If you want to determine how much determination you have, then visit this place. This trek will test your patience to the extinct and make you more mature. In terms of stamina, in terms of your dedication towards achieving your short term goals in your life.