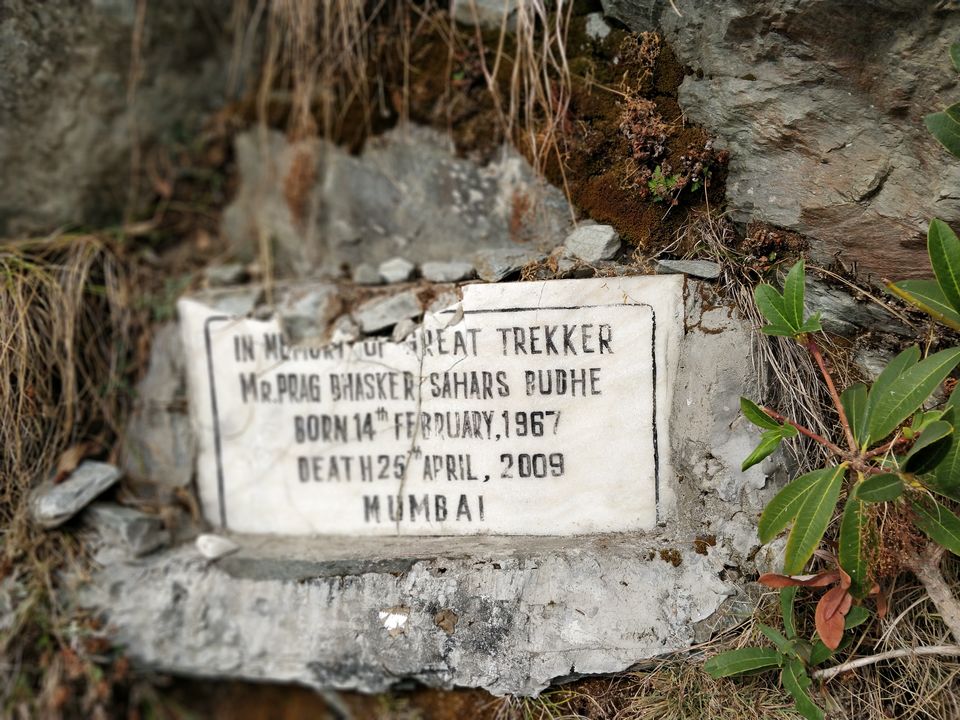 We saw a board. According to this board Mr. Prag bhasker was great trekker. On 25th april, 2009, he died while trekking. Everybody was stunned to look at this board. Board like this doesn't sounds good to people.
It should not be present there. But, as a warning i think authority had put this board. As we can suffer any serious issue at this place. we should walk carefully here.
Moving ahead, keeping in all this in mind. we saw a old man walking with huge heap of small branches of tree on his shoulder.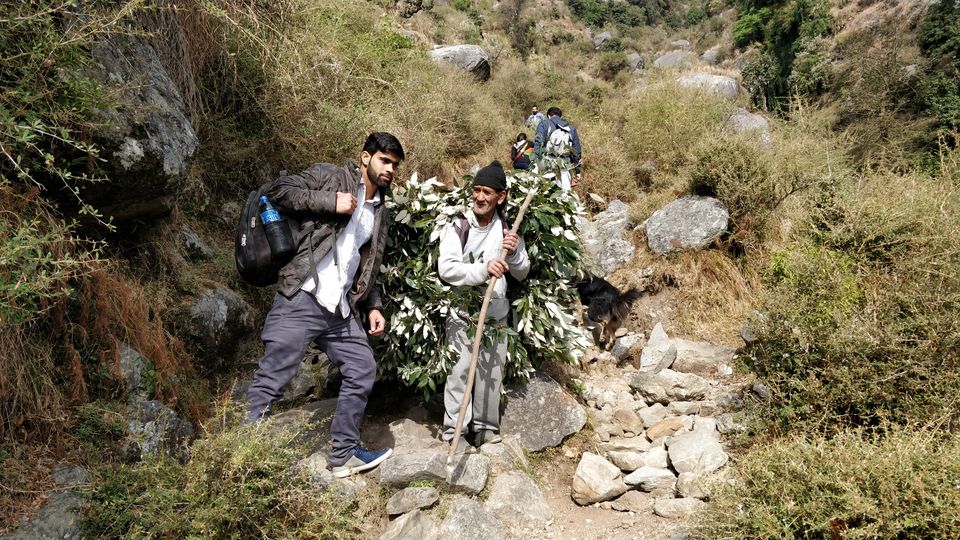 Looking at this very old man, we get know how he is struggling for his daily life food. People takes these leaves branches to home and use to cook food.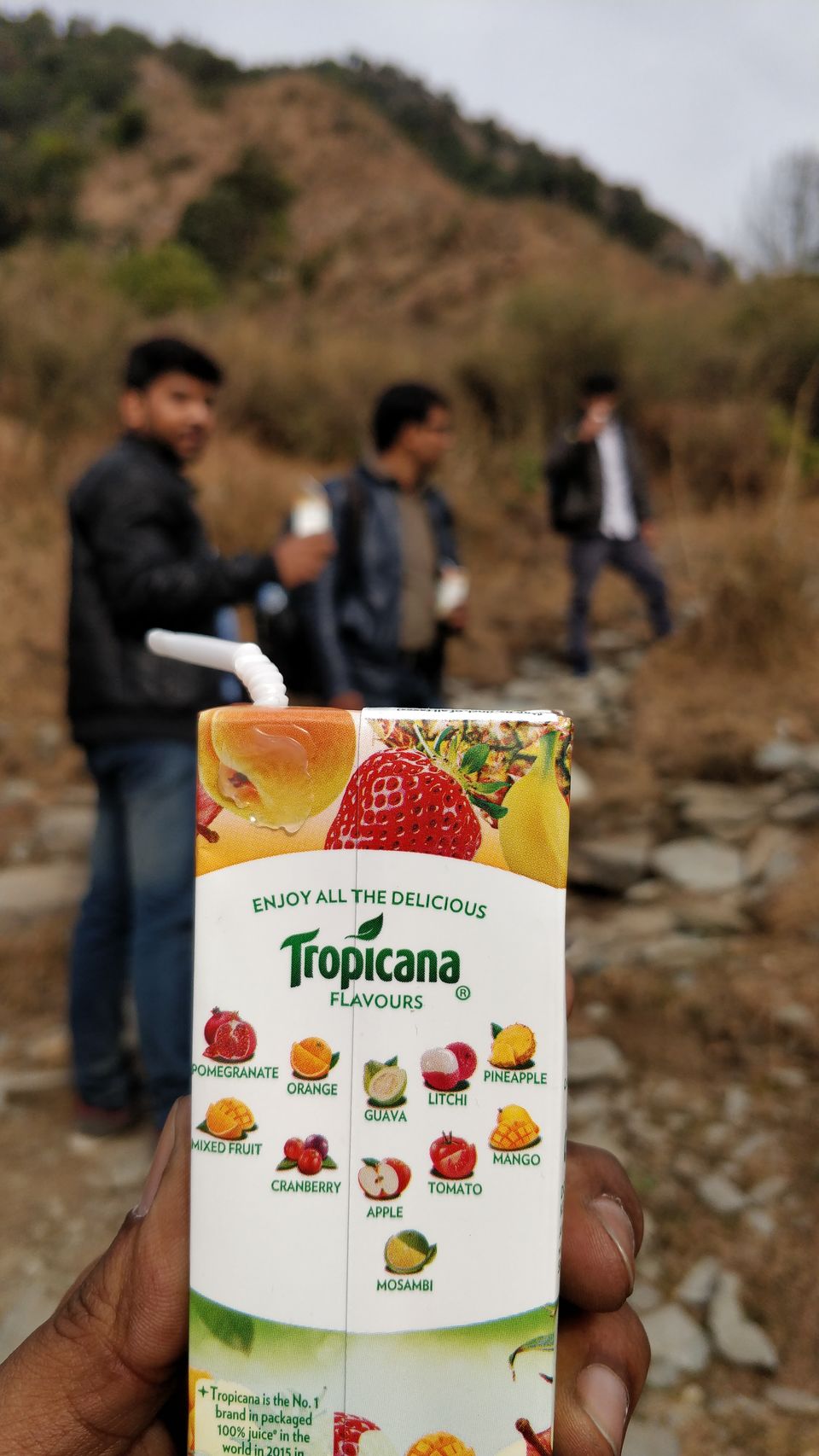 This struggle of this old man has fueled so much energy in us. we took small halt. we had some water and juices and took a deep breath in the sense to complete this trek by anyhow.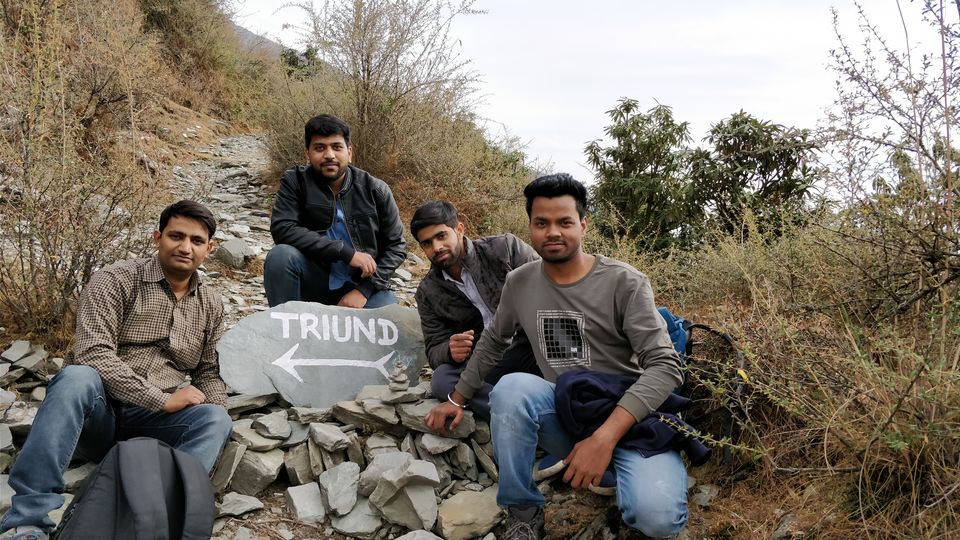 As we are climbing more and more. we could sense we are talking more and more deep inhale. Every time we were getting low we ought to get motivational moment.
This time we saw a man picking all the plastic item thrown here and there on the track. Also his actions were telling people not to throw plastic bottles and wrappers.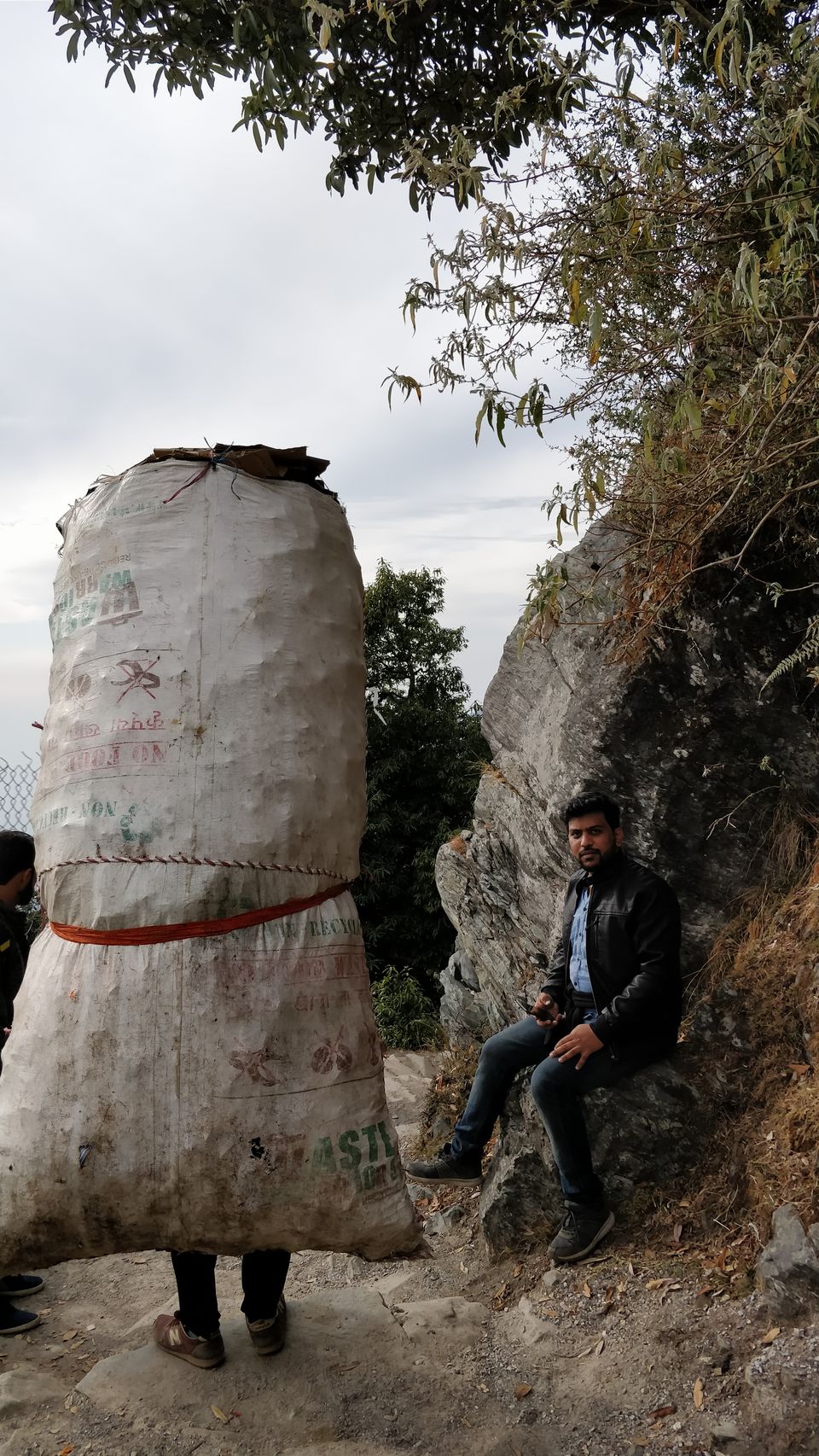 Actions of this man were small step towards cleanliness of nature. This is our duty to make this habit and don't litter the beautiful mountains.
We were moving ahead from other bunch of people. At this time,we saw magic view point. Which is half way to the top.
So, we took the halt and had our lunch.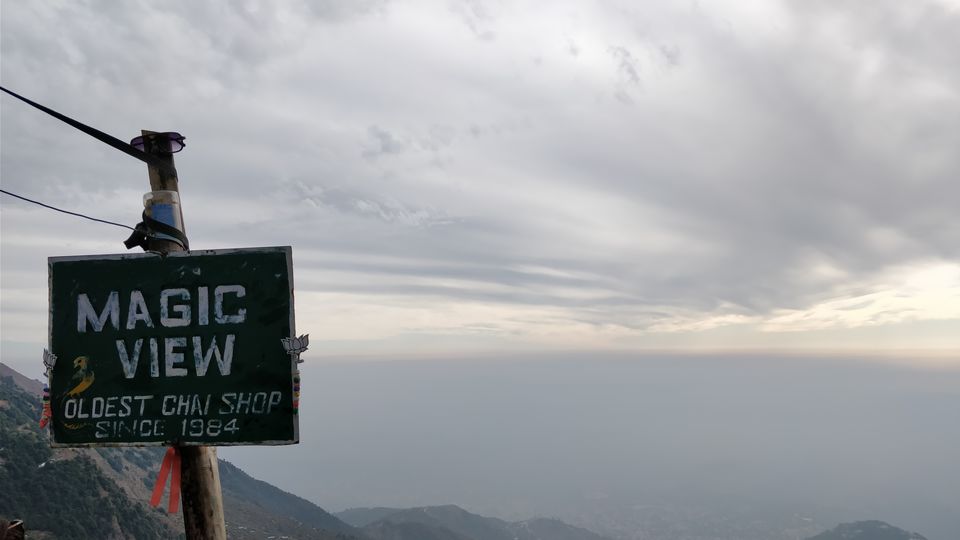 we 4 of us were happy to realise that we had covered the half way up. But, we were also worry about the sunset. Because, after sunset it would be very difficult to cover the rest of the distance.
Being optimistic, we started off our journey with full confidence.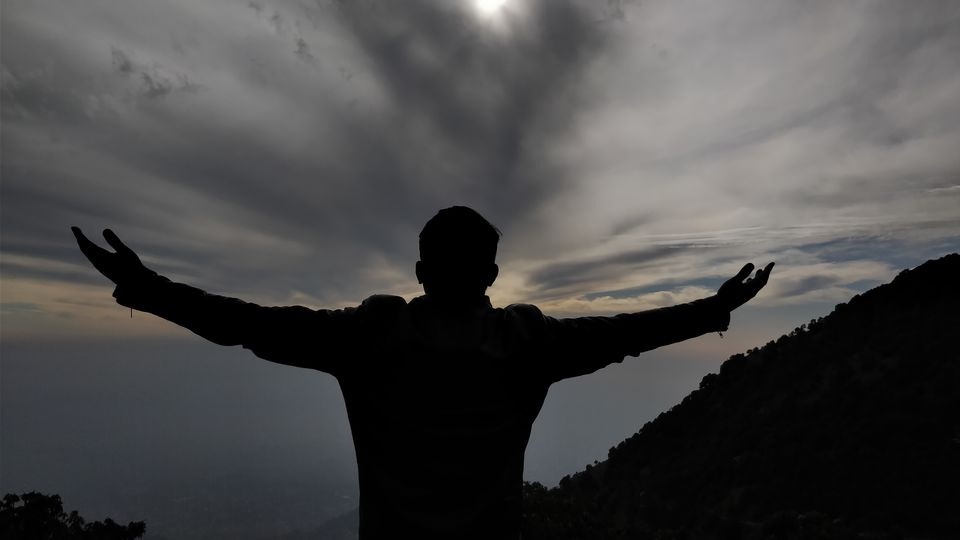 Just after few steps we could see snow on the way. we were worried if snow would be present all over the track. It will make more tougher to more uphill.
we could feel the edginess around us. None of 4 of us had previous experiences to walk in the snow. we saw many people are going back to the down without reaching to the top.