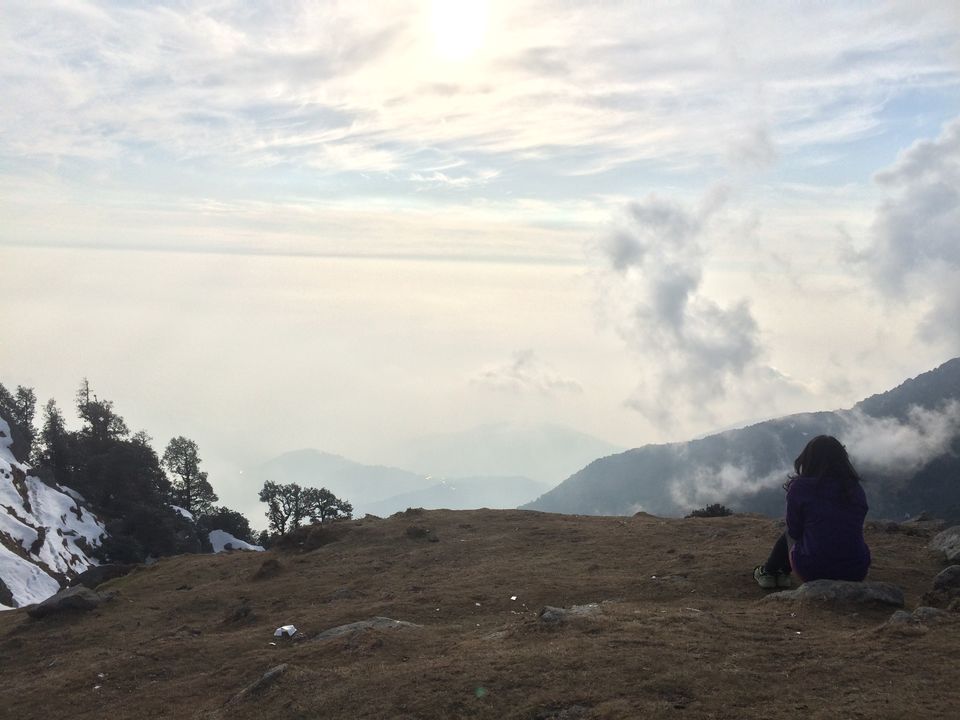 New year and a long weekend, what else was required to set myself for a trip. As this time it was my first solo trip, after a lot of research, booked my trip with http://www.itourbeat.com/. Now being an introvert I was both excited and a bit nervous for the trip. Finally the day arrived , left for Delhi on 28-12-2017 from Surat. I must say even the train journey was interesting. Met 3 guys who just had a Goa trip and were heading to their home town. So the journey was not so boring. Reached Delhi at around 12:00 pm. After roaming and some shopping in Delhi it was finally 7:00 pm and we were supposed to reach at Majnu ki Tilla from where our bus was going to leave for Mcleodganj. Meanwhile I already made a friend who was also our trip Manager. Saw my co-travellers there were mostly couples and a group of 5 guys. After sometime when everybody arrived we left for Mcleodganj.
It was 7:30 am. As soon as I opened my eyes it was all mountains around me. What a beautiful morning it was. By now everybody was aware of their co-travellers. Hired a taxi and reached our hotel. Now this day was booked for sight seeing in Mcleodganj and as mentioned in itinerary everything was supposed to cover by walking itself. So starting from Bhagsu waterfall having Maggie over there we climbed up to the Shiva Cafe. Shiva cafe is a very well known cafe of Mcleodganj. A different atmosphere you can feel over there. Everybody was enjoying their hukkah or weed and was just chilling in the cold weather with the music. After sometime we came down for Bhagsu temple and than covered the Mall road for which I was least interested. After covering this it was time for Dal lake. Now this was little much to cover by walking but the route was beautiful. And lucky where we that before it was dark we reached Dal lake otherwise the lake would have been not visible to us. So if you wish to go there, go before it gets dark. And let me tell you Mcleodganj in December damn cold (Obviously). After Dal lake we came back to hotel had our dinner and as we were tired everybody slept early that day and thus the day came to end.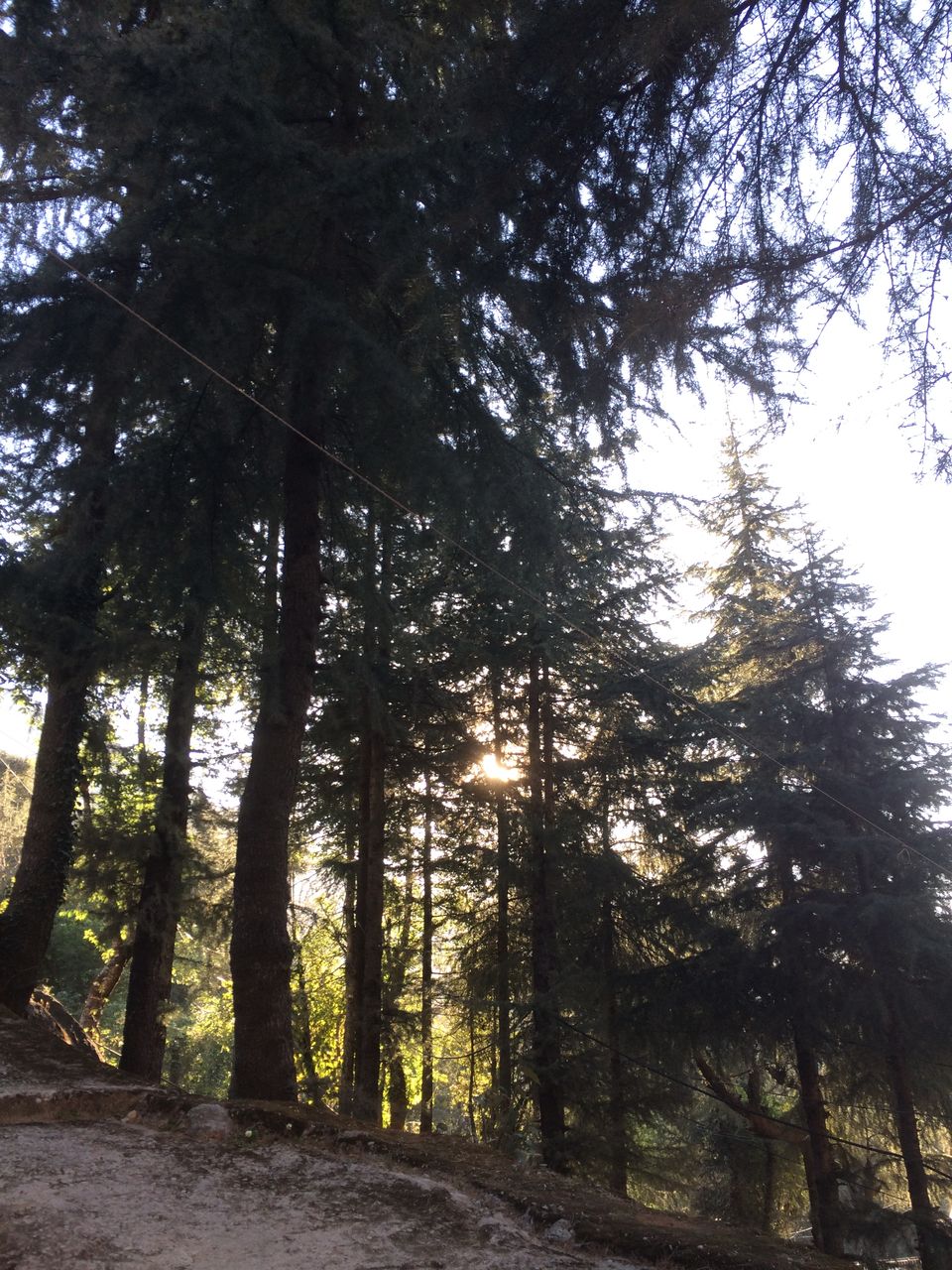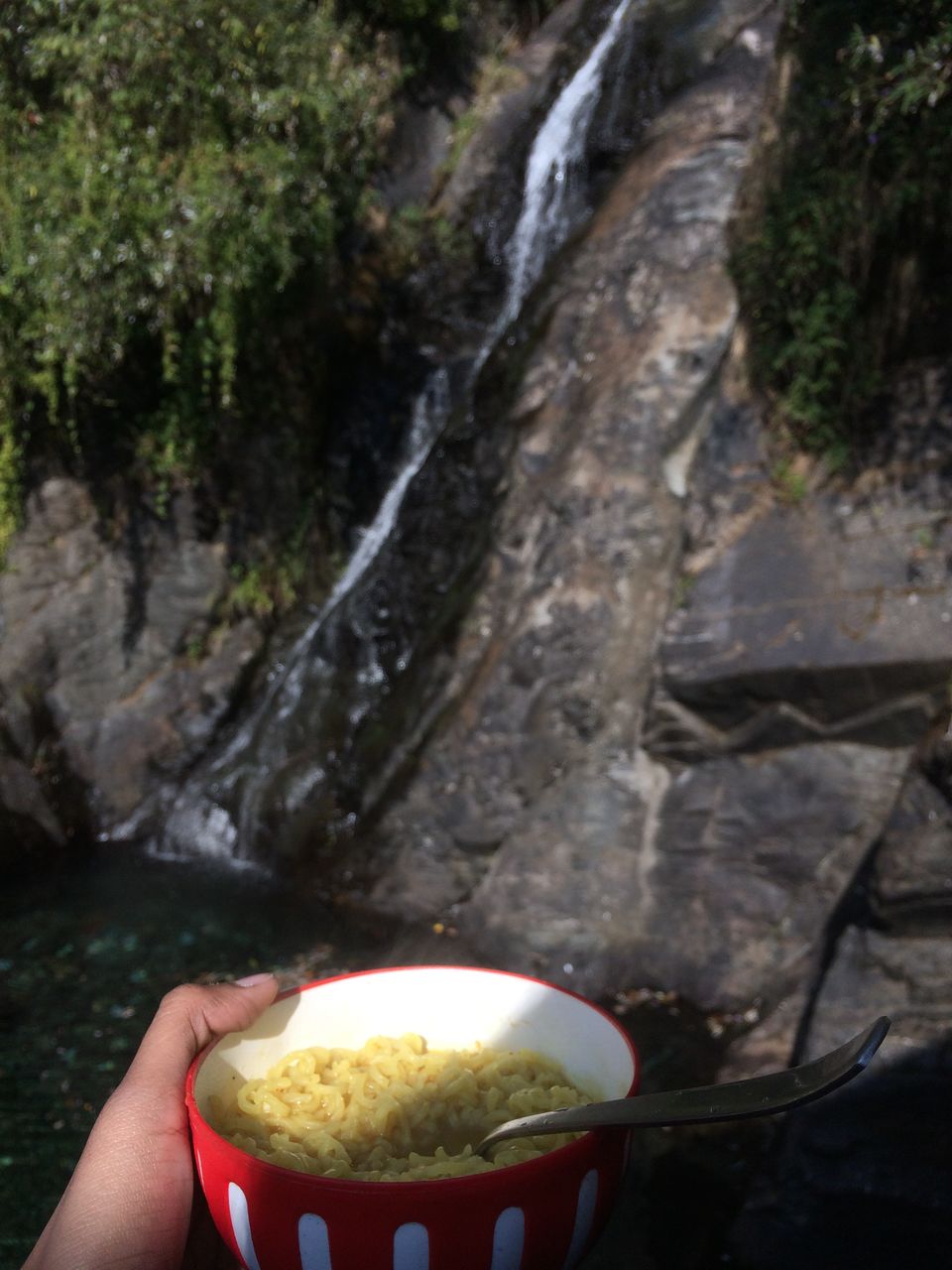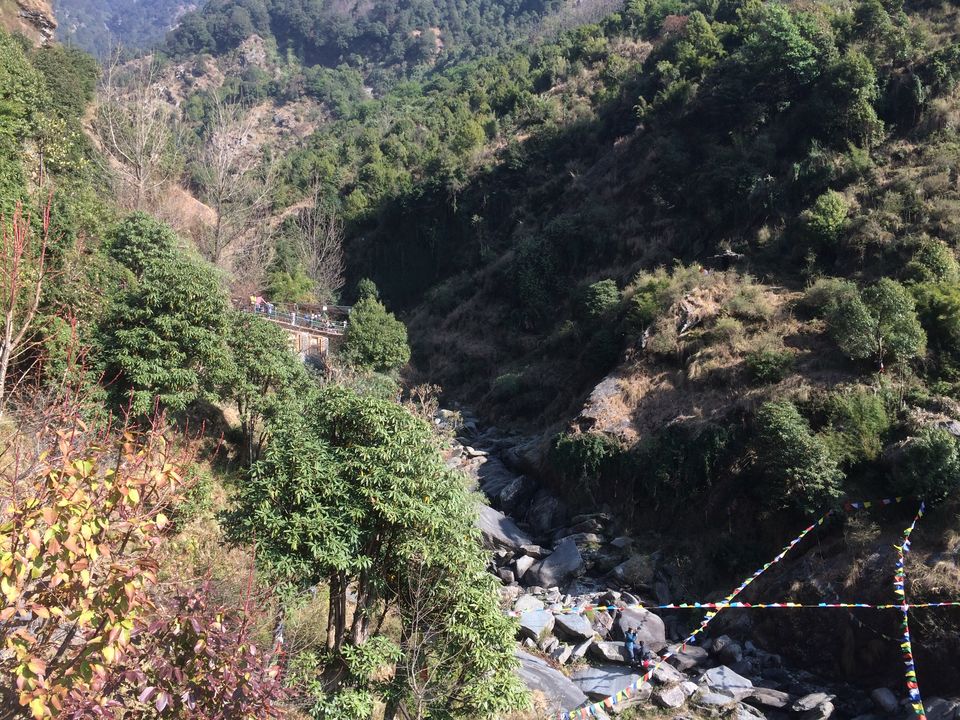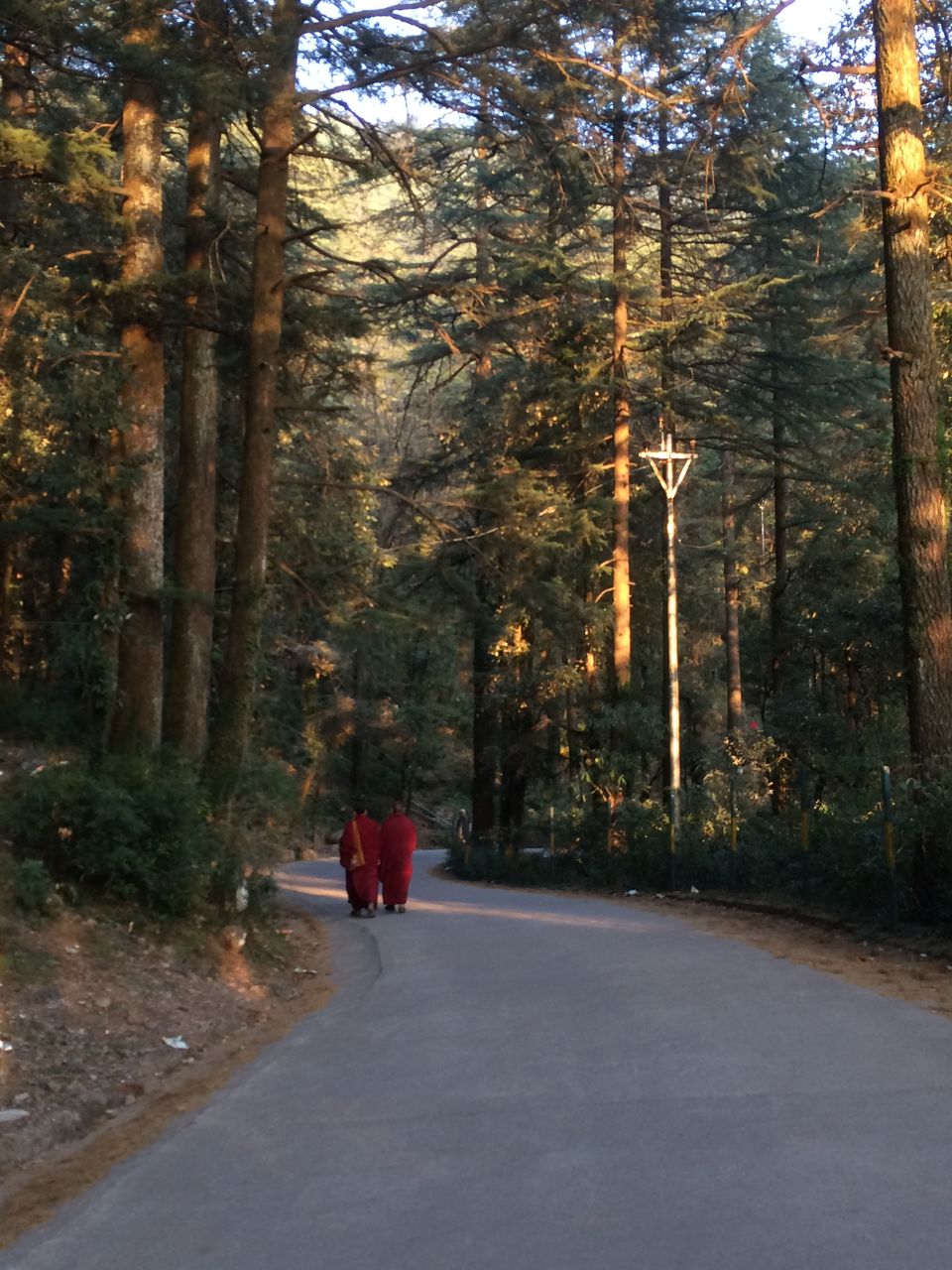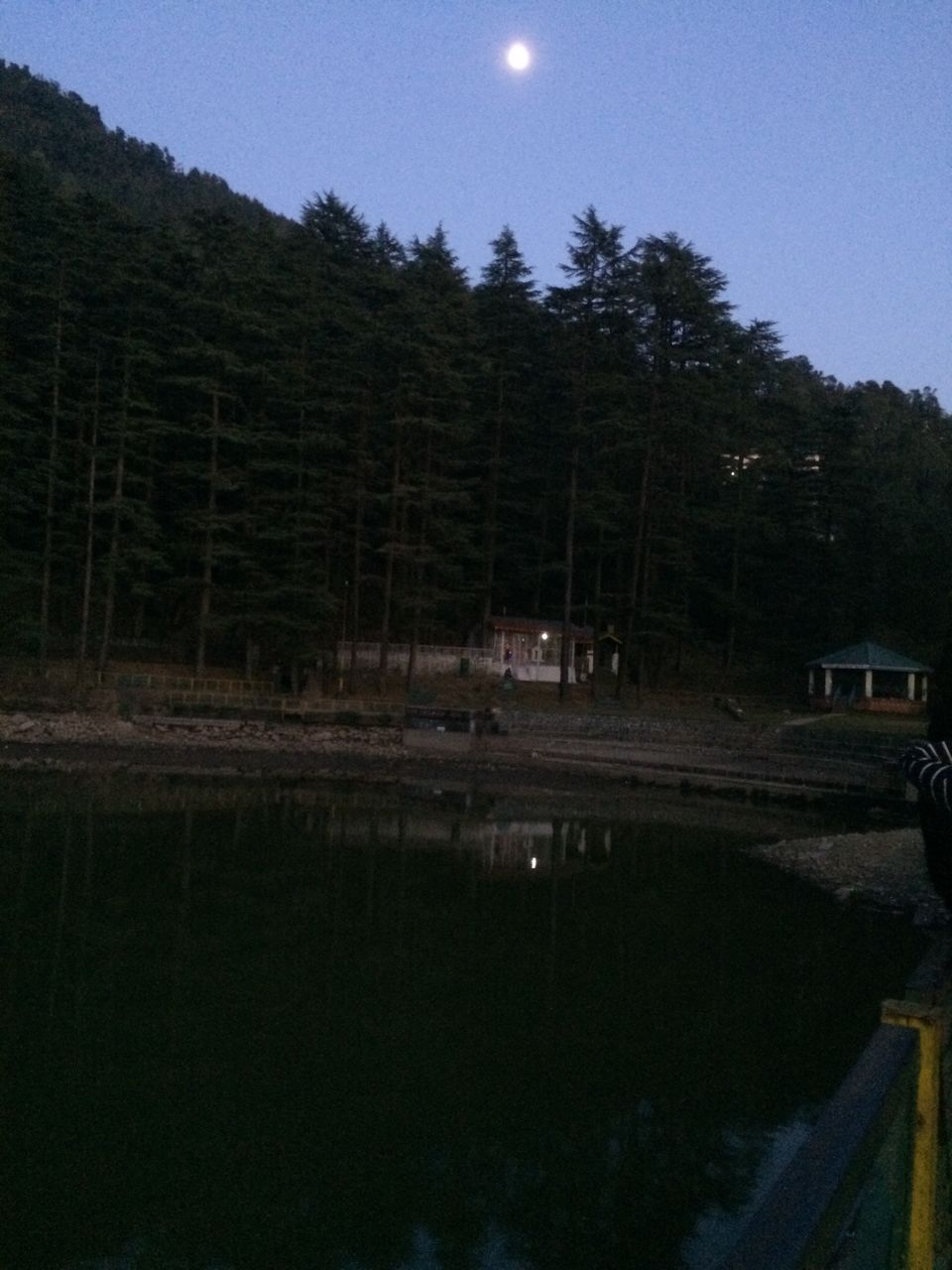 Now the most awaited thing-Triund trek. From the very first day as we reached to Mcleodganj a mountain with snow capped was visible to us from everywhere to us and we were informed that, that is Triund so everybody was super excited to climb on Triund.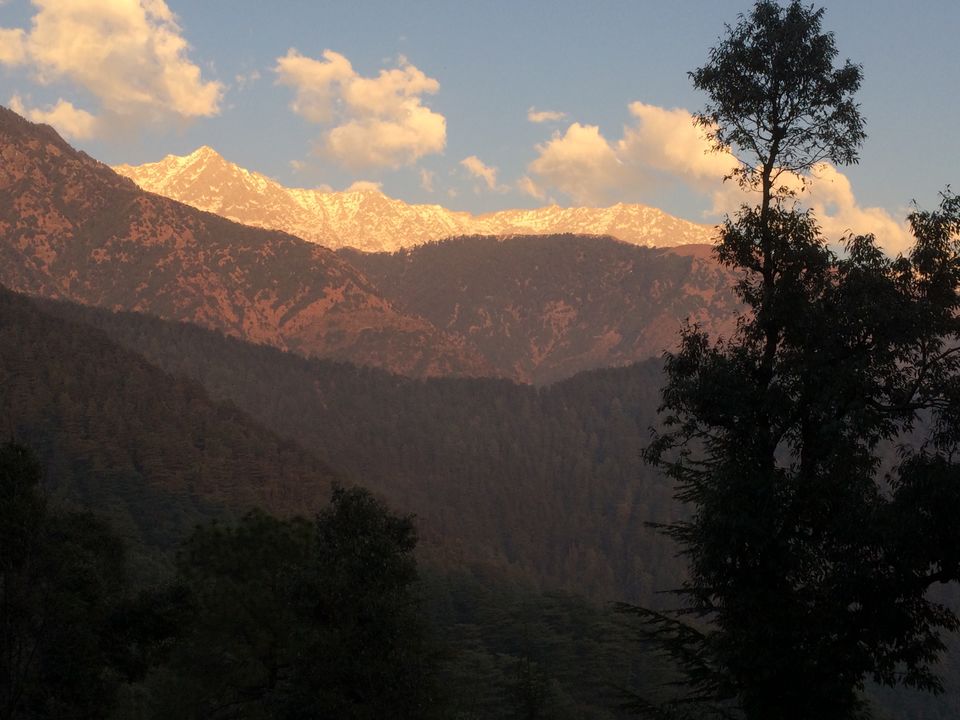 Now this was one of those day when your trip is going to end and your are already feeling bad for it. I had only this day left with me to explore the rest of the places of Mcleodganj. So i headed for the Monastery and Dalai Lama Temple at the temple road. Also I was supposed to visit the cafe of Mcleodganj . So after the temple I visited a cafe which was named as M Restaurant. Sitting with friends enjoyed the local thupka and just enjoyed the view from the cafe. It was already 4:00 pm and our bus was going to leave from Dharamshala at 7:00 pm. So we headed to our hotels took our luggage and moved to Dharamshala. Had an amazing experience of being a solo traveller, made great friends and enjoyed every bit of it. I would recommend everybody to have at least one solo trip in their life.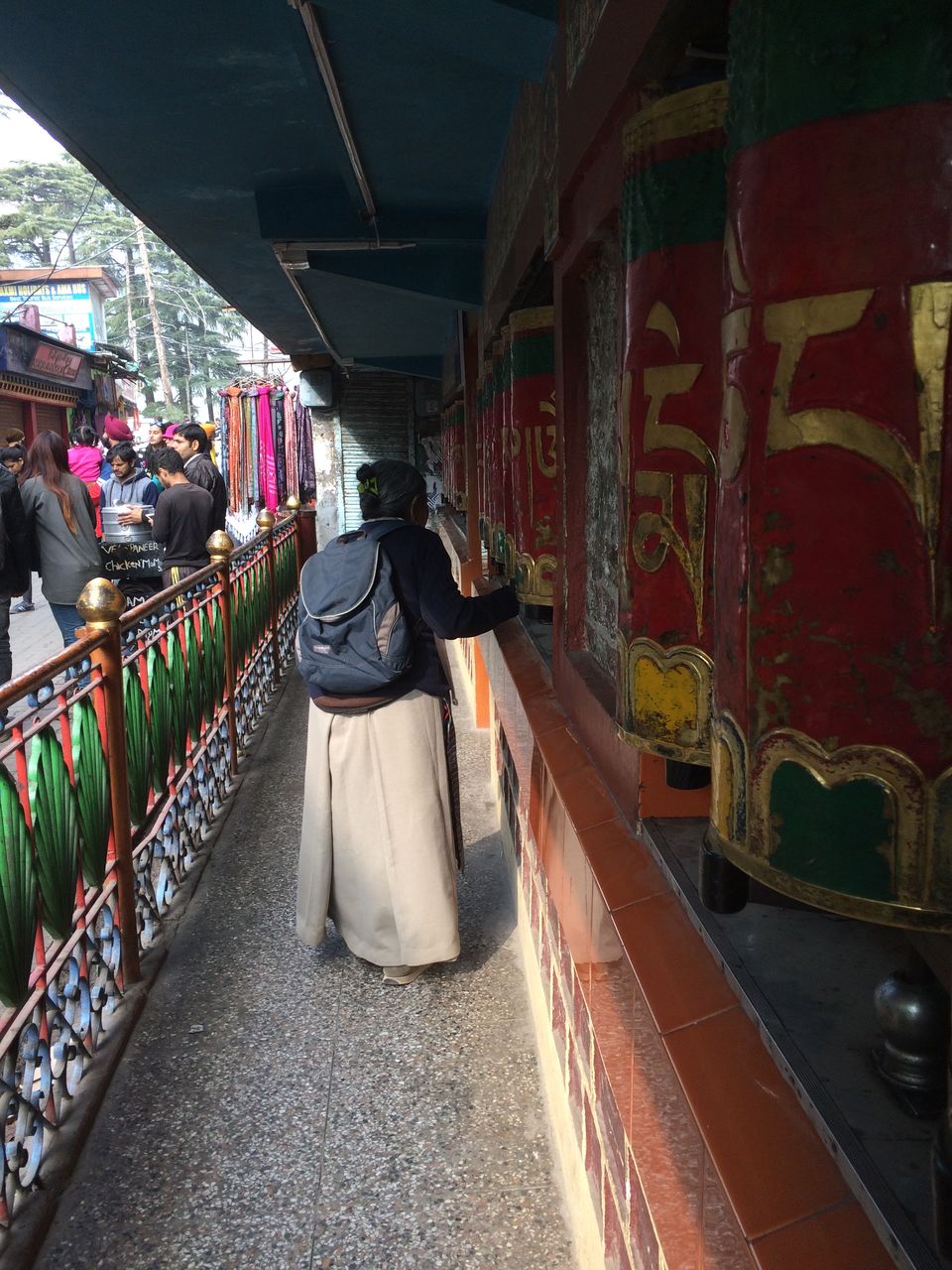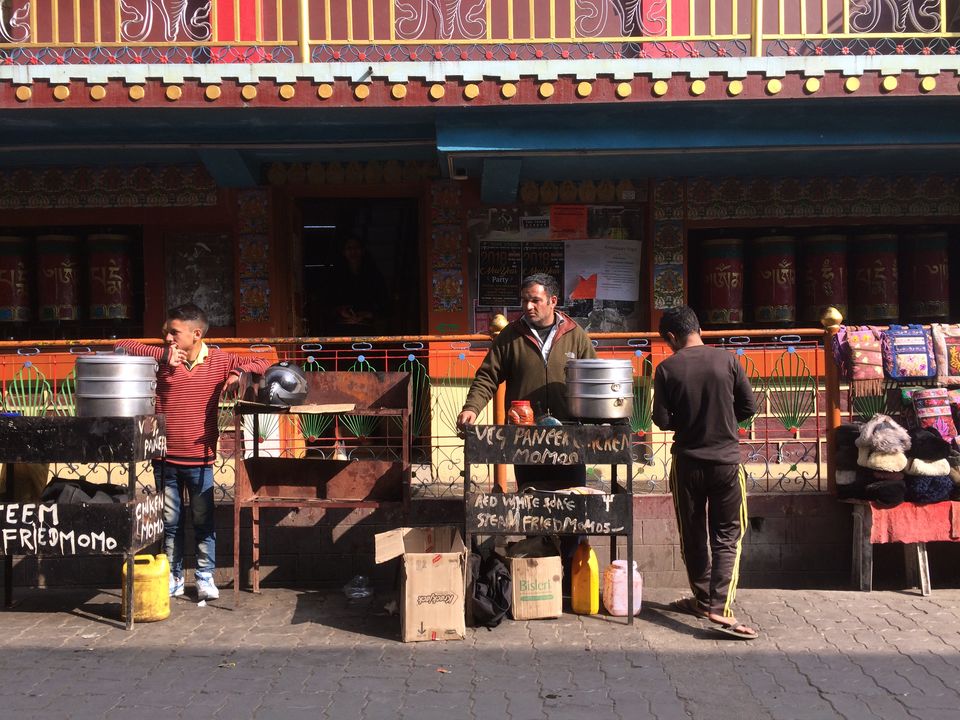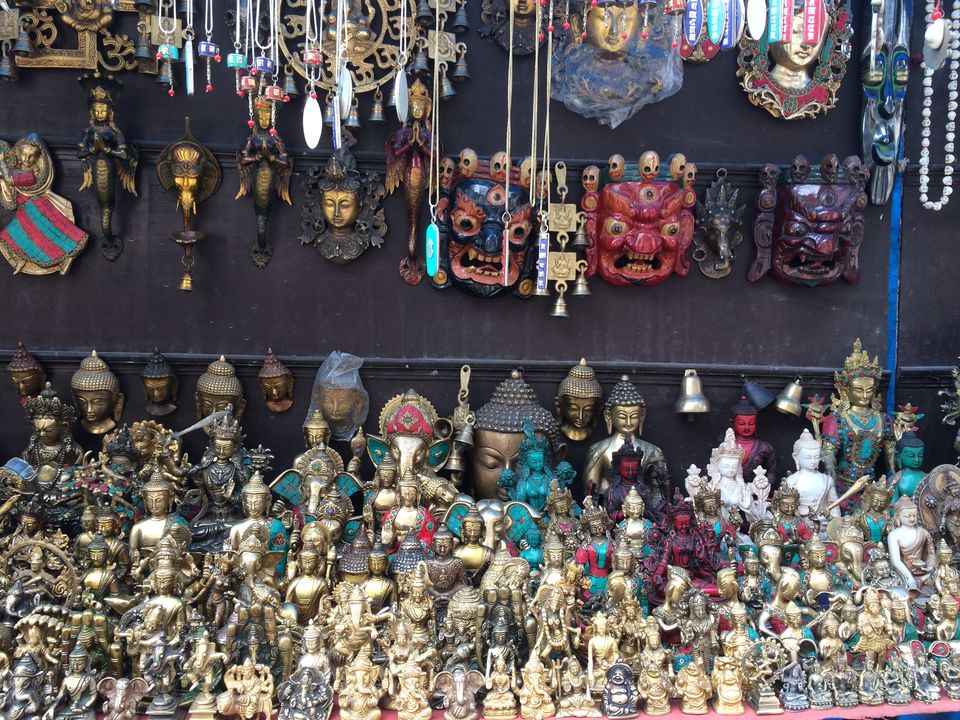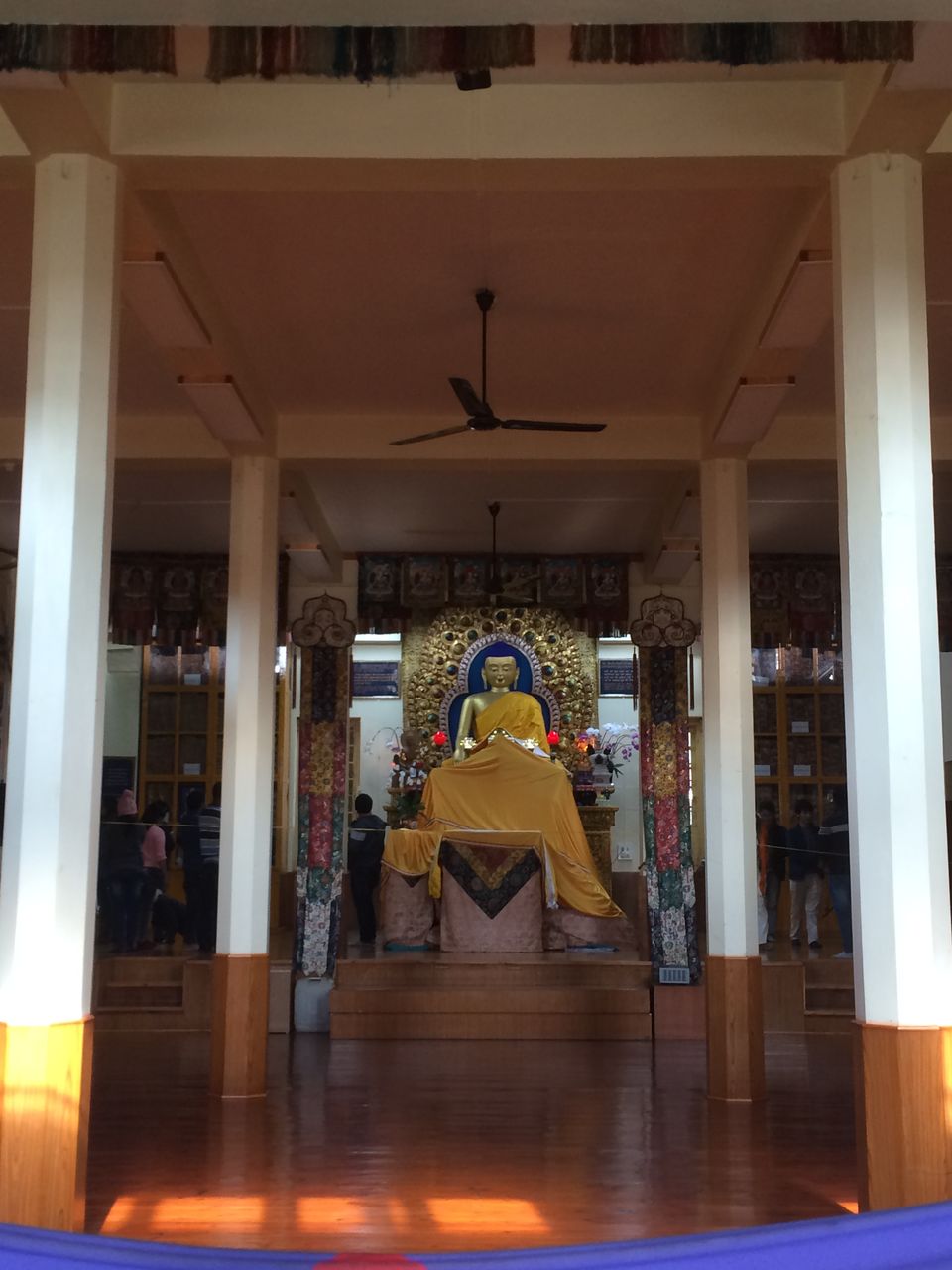 And I was back in Delhi with lots and lots of happy memories with me to cherish for a long time.
So on the second day Triund trek was planned and we were supposed to start our trek from our hotel itself at 7:30 am. But we started it by 9:00 am. Now unaware of how difficult it was going to be everybody started with super excitement. After around 1 or 2 hour everybody was on their own. Depending on the speed and stamina everybody was climbing by their own ease. I was enjoying every bit of the trekking. Though I was climbing slowly I enjoyed my 2-3 mins halts. Everybody was consoling each other that just 2 hours buckle up, only 1 more hour you can do it. There was a point when I thought will I be able to reach the top but thanks to my friend who was ahead of me, she was cheering me up by waving me from the top that come on priyanka just some more. I would ask who so ever was coming back that how much more and they would be like just an hour, just 45 mins and doing so finally I was there. That satisfaction after reaching there and witnessing the beauty of nature, it was worth it. The view was so beautiful and breath taking that I REALLY FELL FOR THE MOUNTAINS. I realised how beautiful my life is, how grateful I am to my parents who trusted me so much. It was all mixed feelings. I wanted to cry loud, I wanted to laugh out so loud, I just wanted to be there in peace. Most importantly it was already 31-12-2017 and the year was ending so beautifully for me, I just could not express my level of happiness. After around 1-1.5 hour we were supposed to start our journey back to Mcleodganj as were supposed to reach before it was dark as there were no lights on the way back. Again everybody was their own. In between I met a guy who was also travelling solo had his company while coming down. It was great meeting him. After this it was time for party. Finally I had a talk with those guys who were in our group as rest of them are couples so it was obvious the guys would be a better option for partying. Had some drinks at the hotel and than we shifted to the party venue. Danced a lot and soon it was 01-01-2018. It felt so satisfied in the middle of the jungle dancing with your new friends and ending the year. After the party we again went to the rooms had a talk till 3:00 am and than slept. That was one beautiful day of my life.