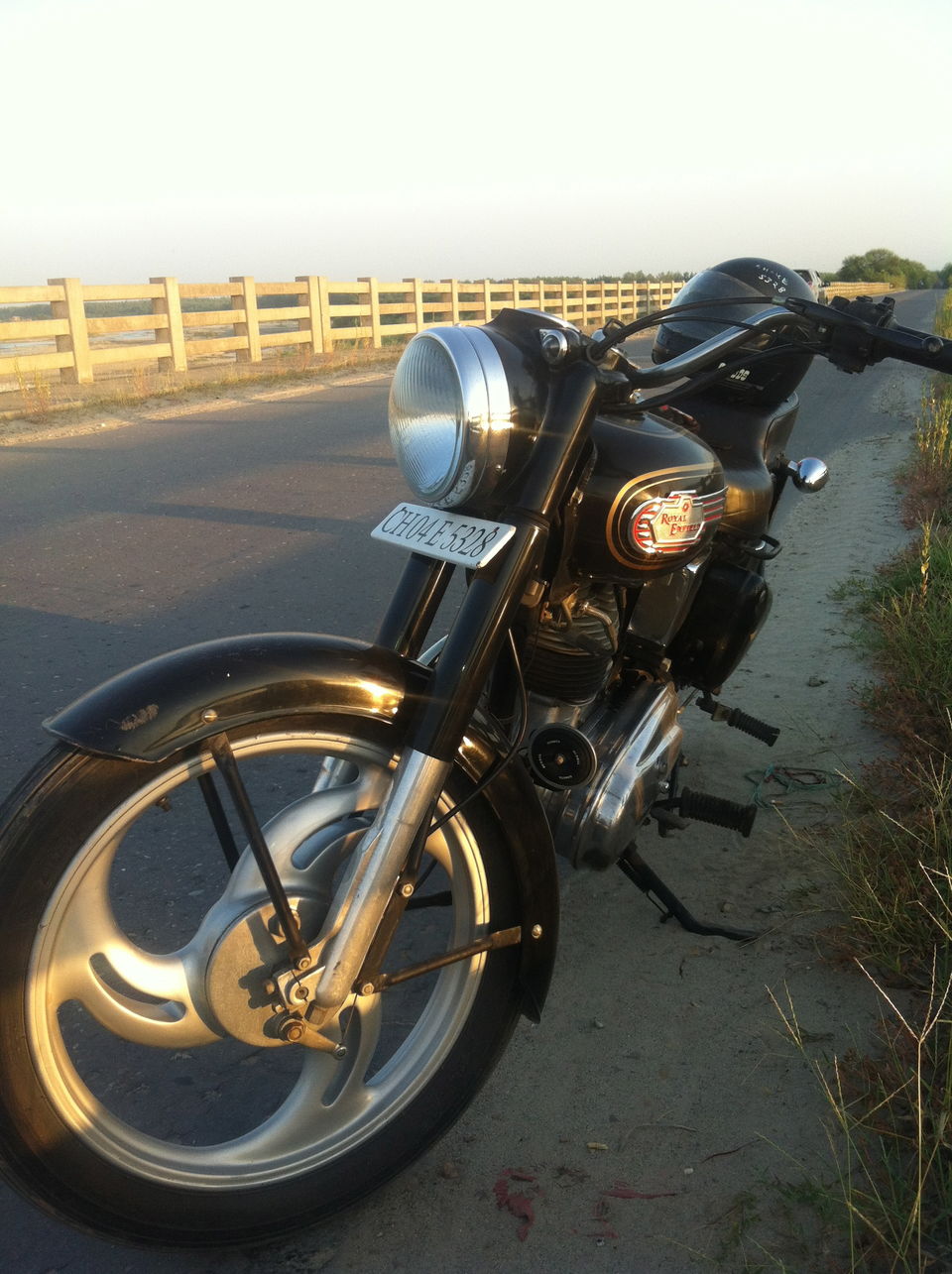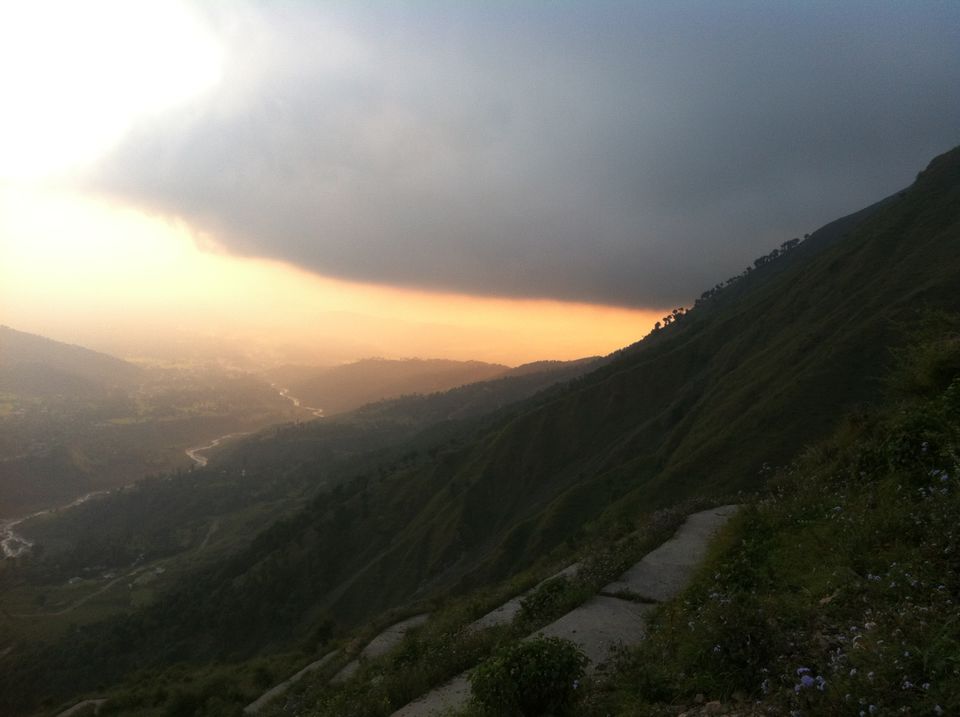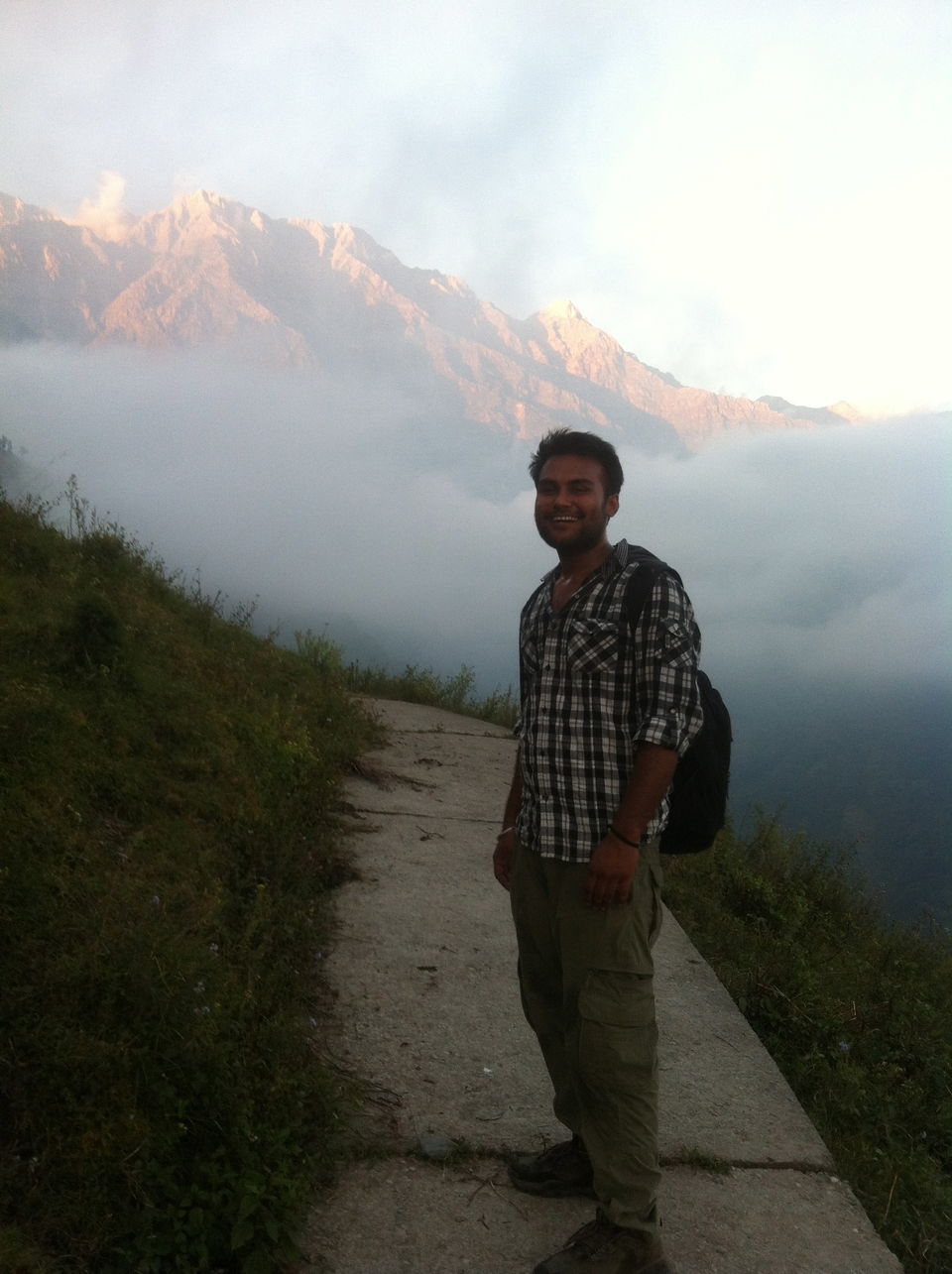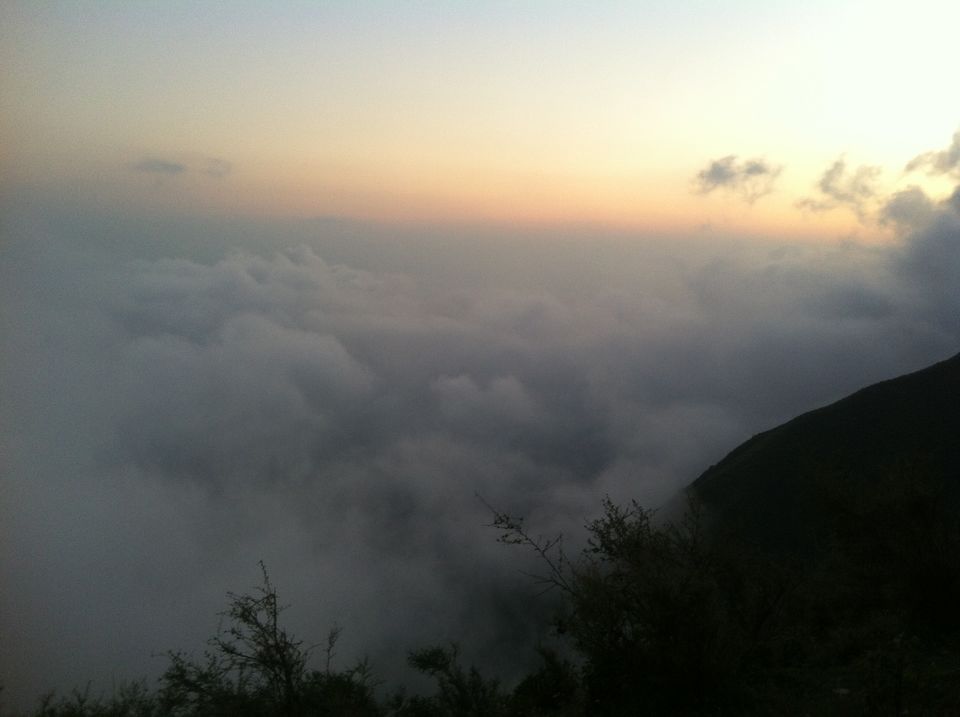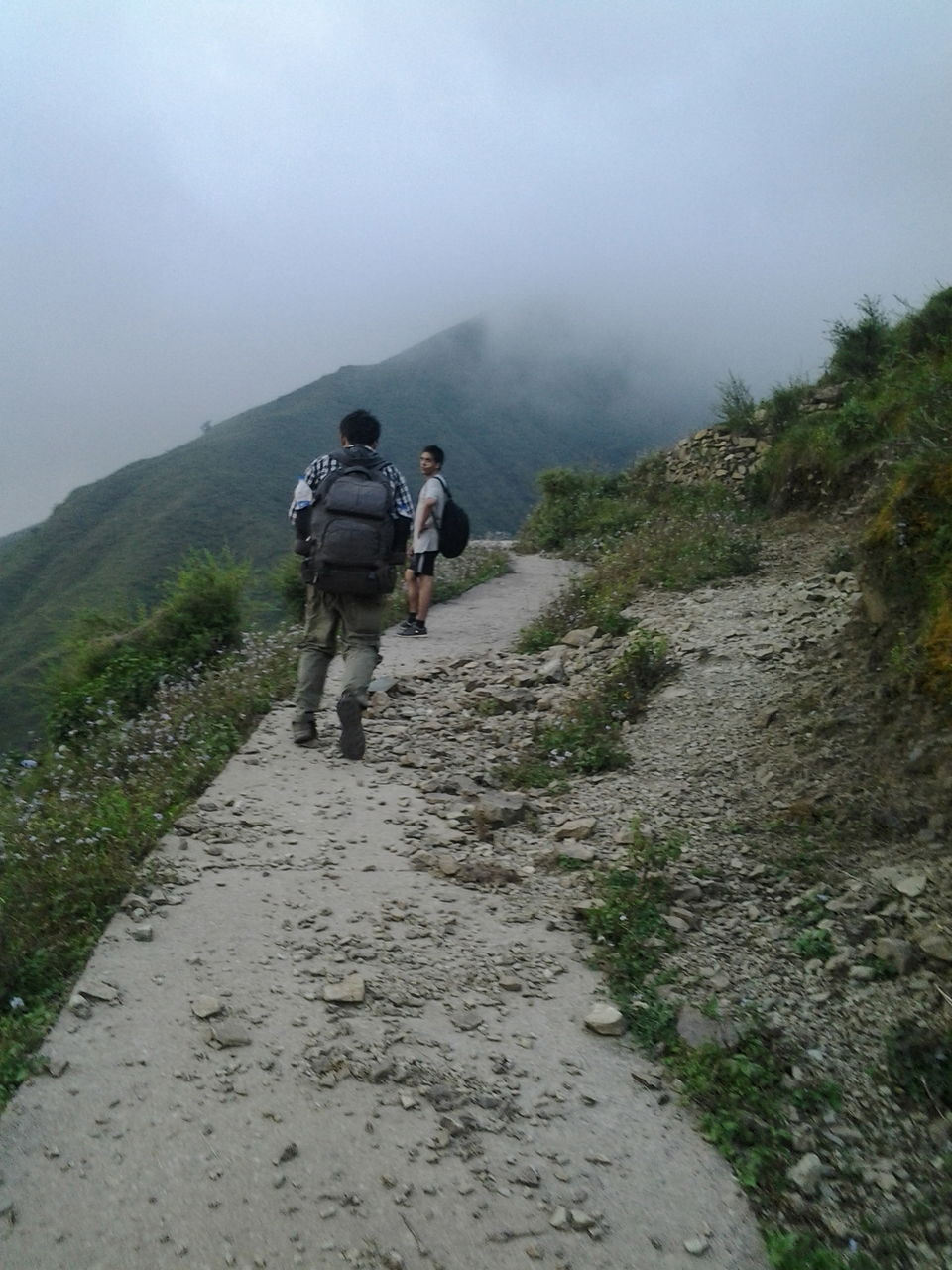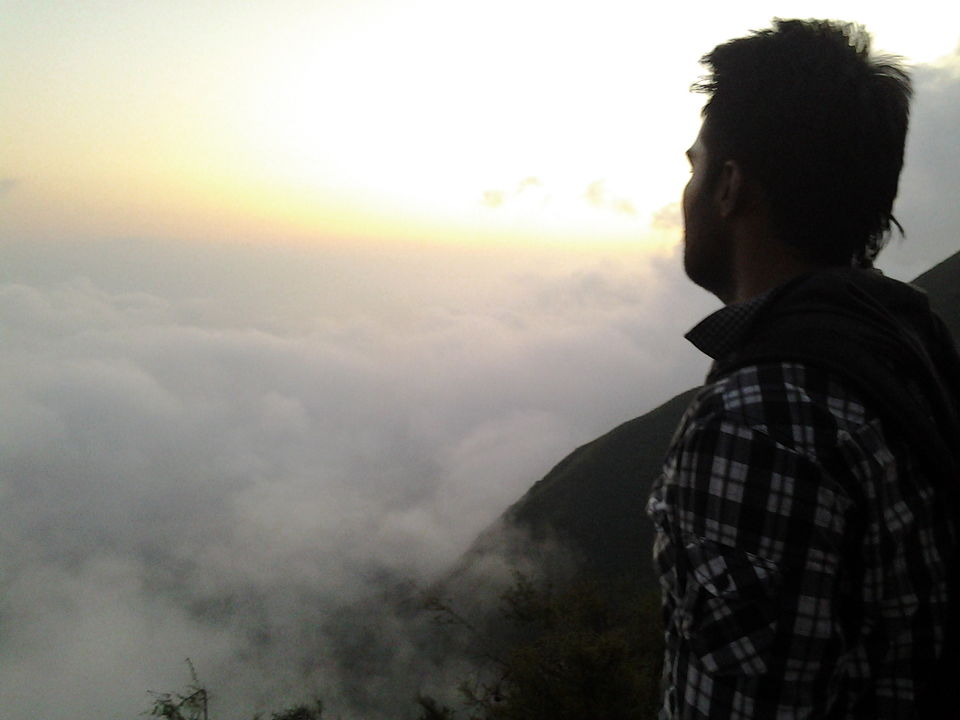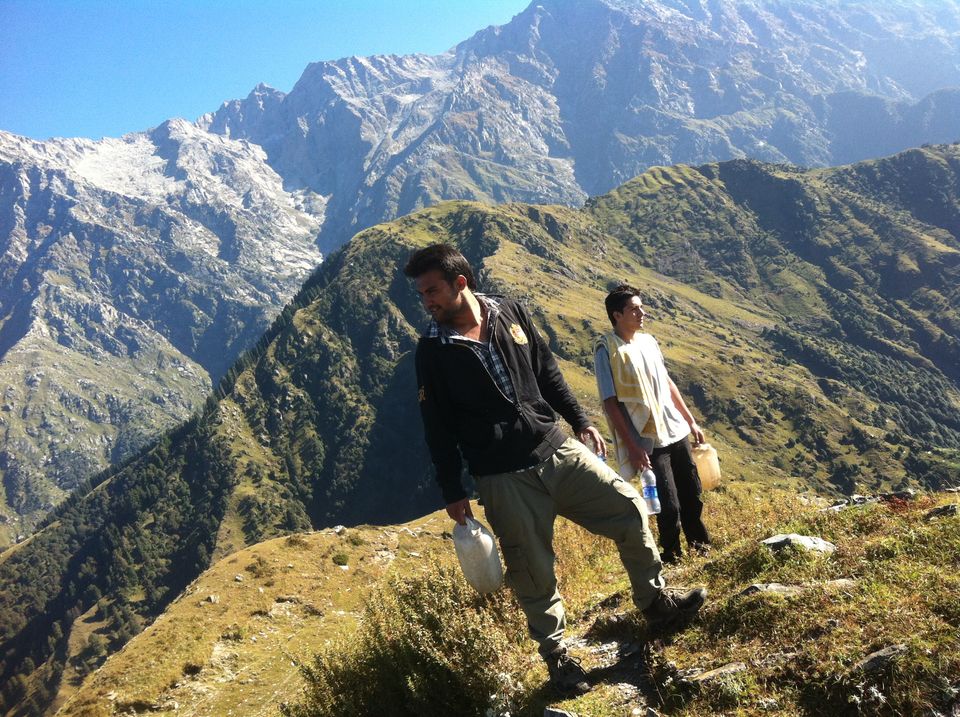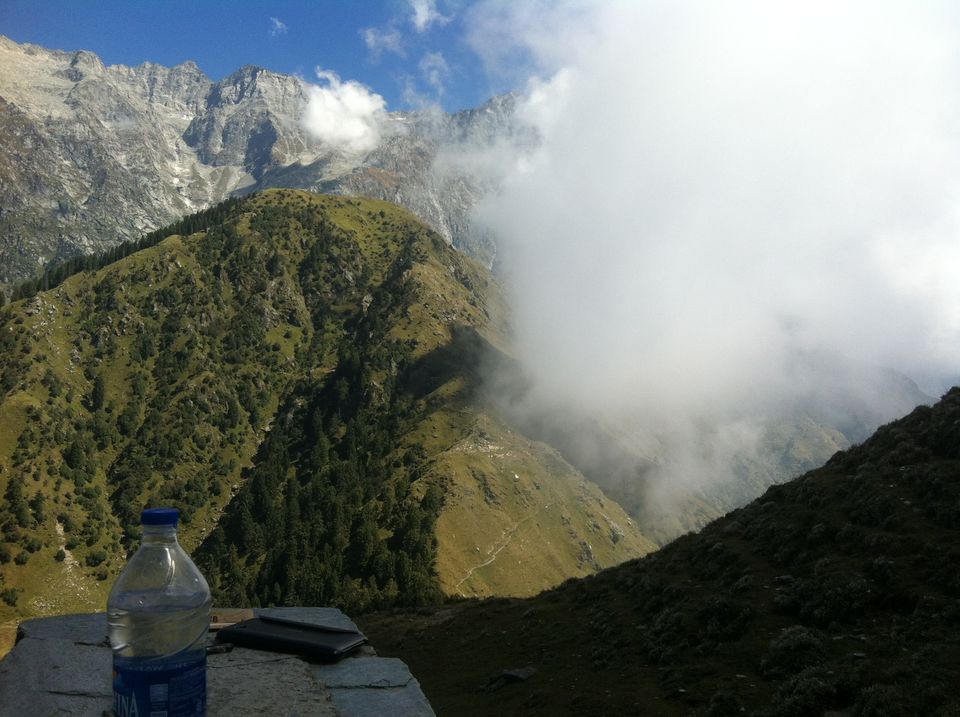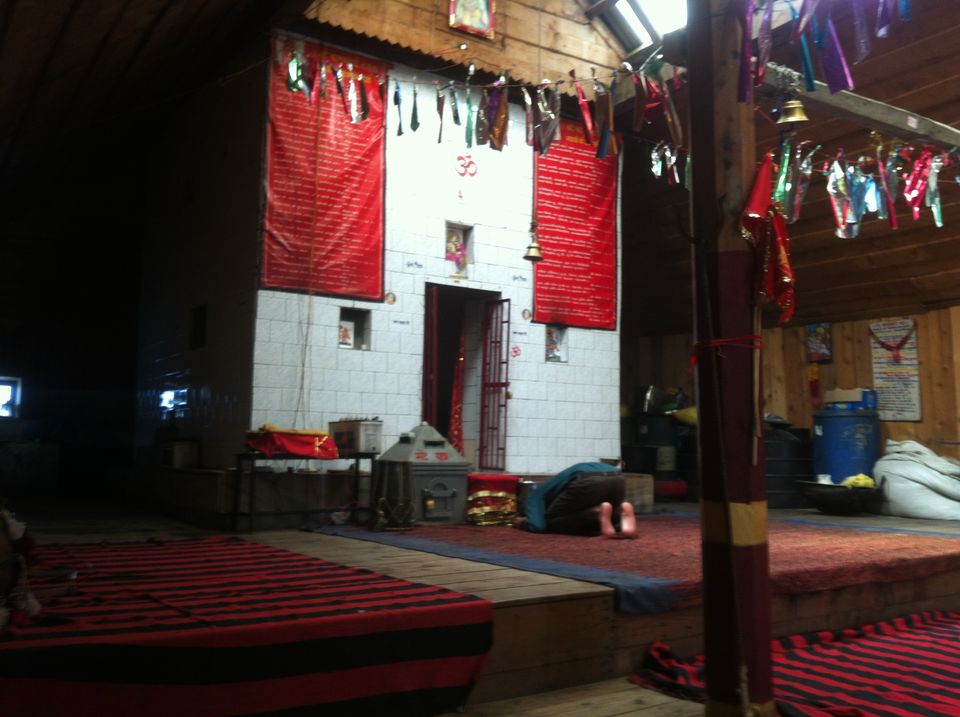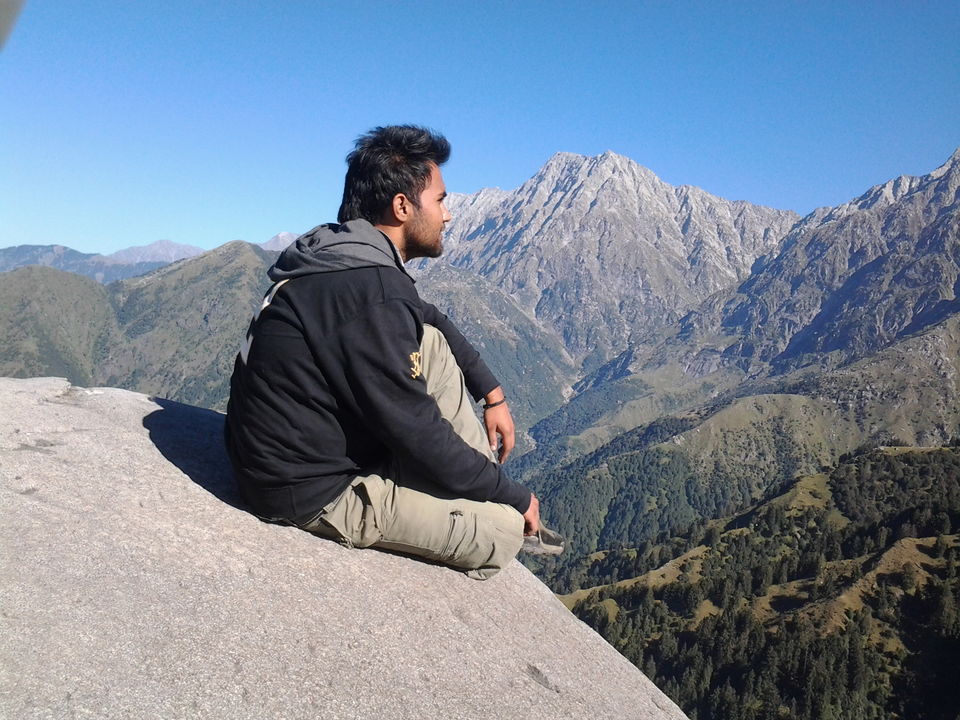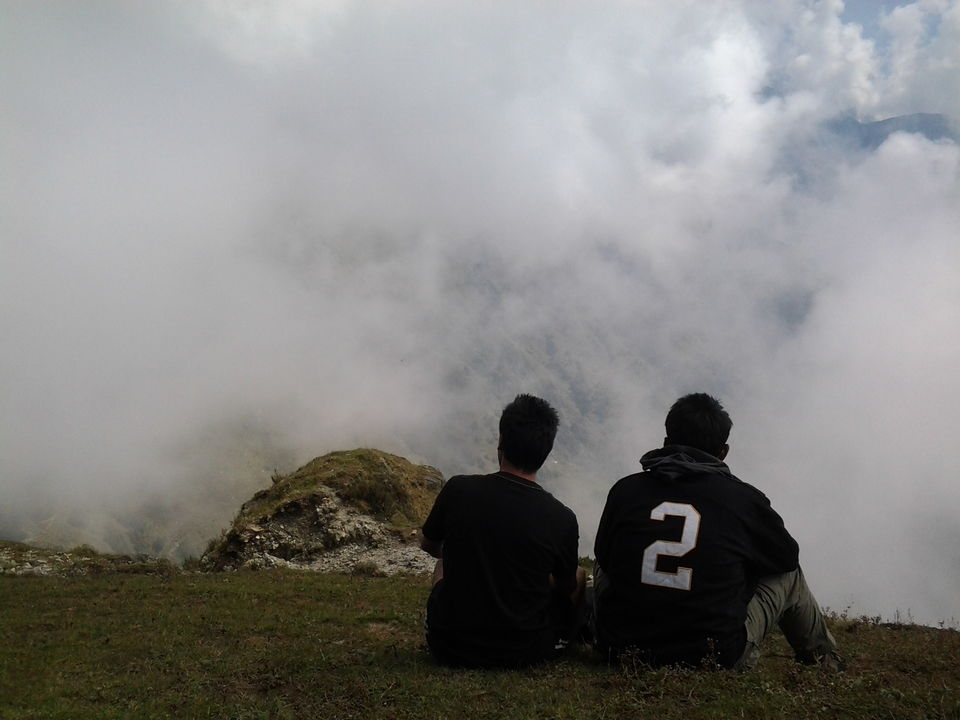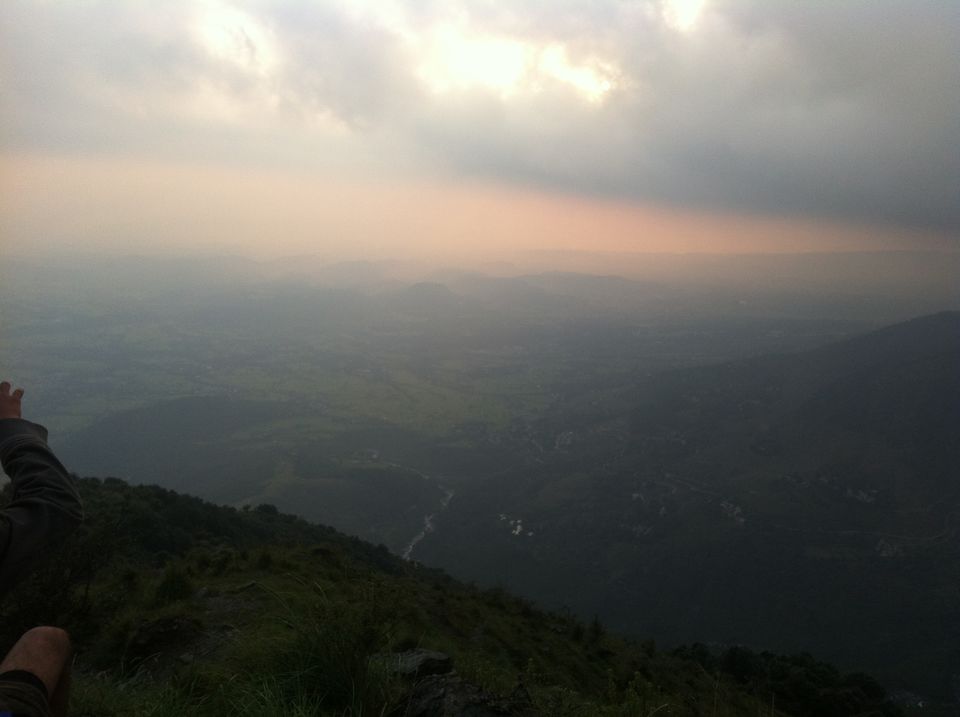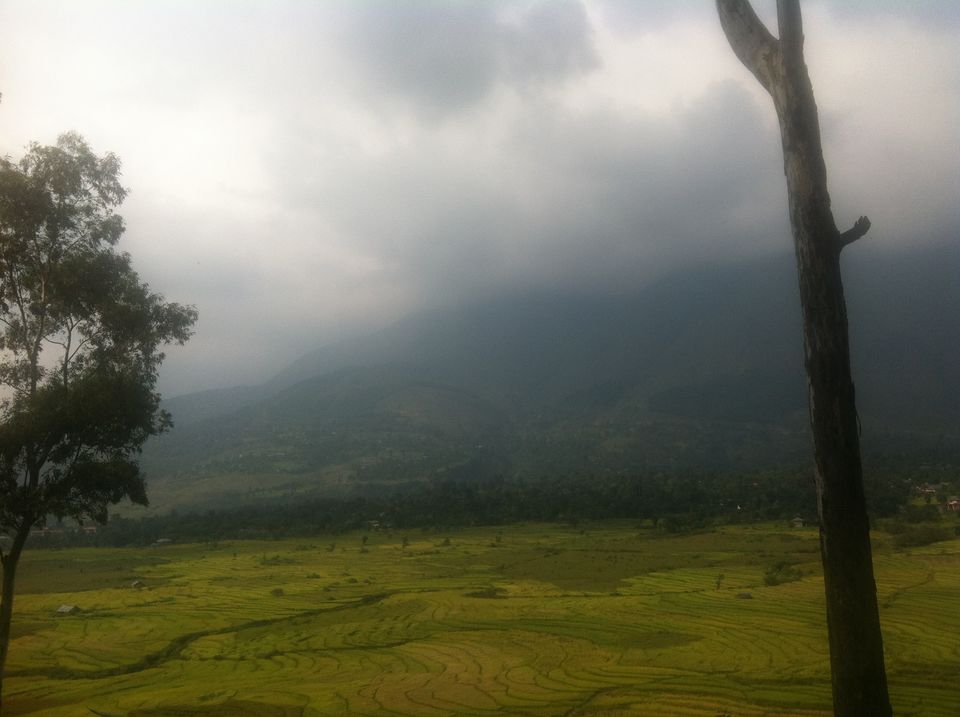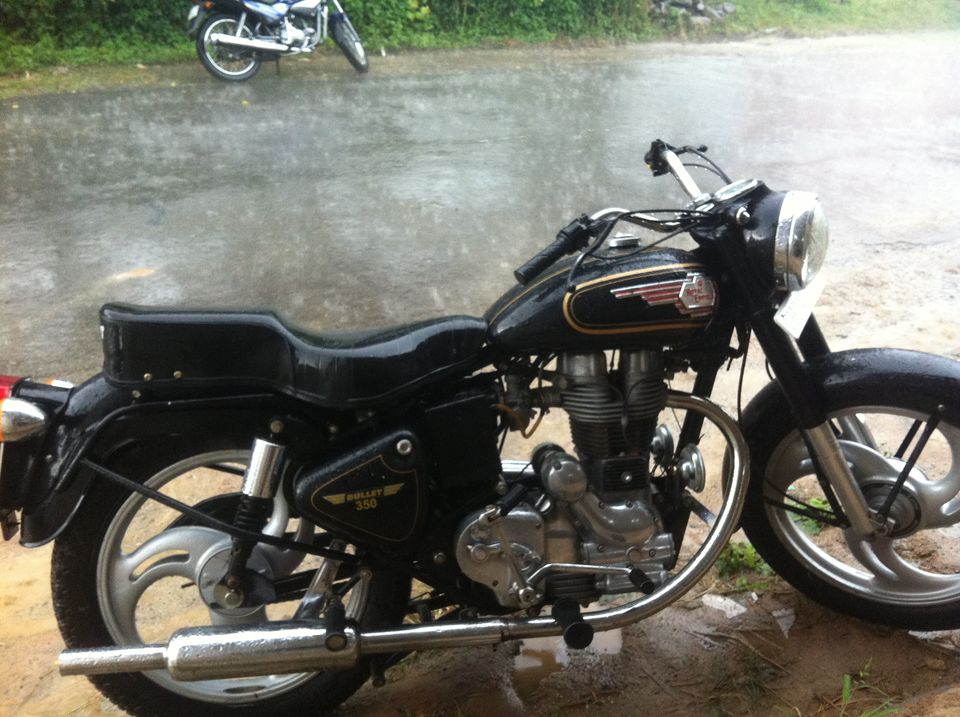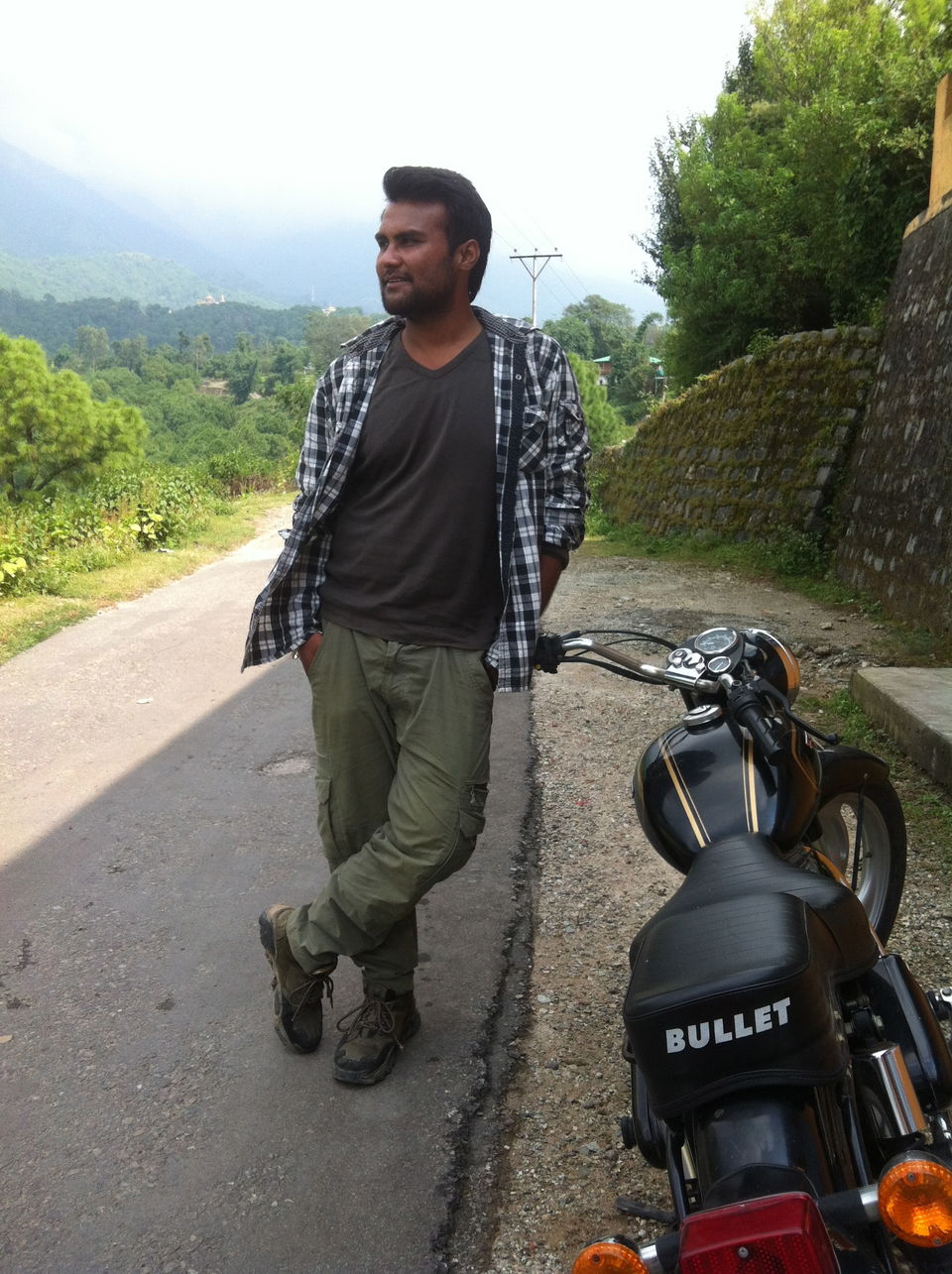 The Spontaneous Wayfarer....
Came back after the last exam from university, needed some stress relieving enzymes, which resulted in this spontaneously popped up trip. Got loaded with our bagpacks & left the "city beautiful" late afternoon on my Enfield. Had to reach Palampur, which we did @ around 12'O clock in the midnight. 
Started early in the morning & after a brief picturesque visit to lavish green palampur situated right beneath the monstrous Dhauladhar peaks, reached "GIA" village which is around 15 KM from the city, situated on the east side of the Aadi Himani Chamunda peak and was also the starting point of our Trek.  Had our bags packed with munchies & other energy yielding food products. The initial 7 KM were easy but after that the Trek starts to test your will, which pushes you even more harder. This side of the mountain is much steeper but saves time. 
It took us around 8 Hrs in a stretch to reach the peak top. Only a temple with its Priest welcomed us on the top who gave us rooms in the Dharamshala where we spent the night. The sky was crystal clear and we looked upon the entire Kangra valley from its one corner to the other (depending upon the visibility conditions) on one side & on the rear side were the gigantic dhauladhar mountains staring upon us with their Ego.
The next morning we steered more deep into the treacherous course which lead us towards climbing down the back side of the mountain to explore more of the RAW form of nature, unexpectedly found a natural spring of water where we washed off our Sins & left the whole worldly pleasures behind us, it was a breath taking charm of the mountains with the nature at its best. 
Around noon we started our return journey but this time from the western side of the mountain side which ends up at "Himani" village which is around 3 KM from Chamunda city (Chamunda temple). The trek was not that steep but the distance took the toll on us this time. Took us around 11 Hrs to reach the himani village, as the night sky was staring upon us with its horrendous thunder sounds, as soon as we checked in a hotel @Chamunda city the patience of the clouds bursted and it heavenly rained continuously for around two hours.
The next morning we hired a cab and reached GIA village ((12 Kms (chamunda-GIA)) where our bikes were parked and we stayed at the palampur city for that last night and next morning we returned back to "The city beautiful-Chandigarh".