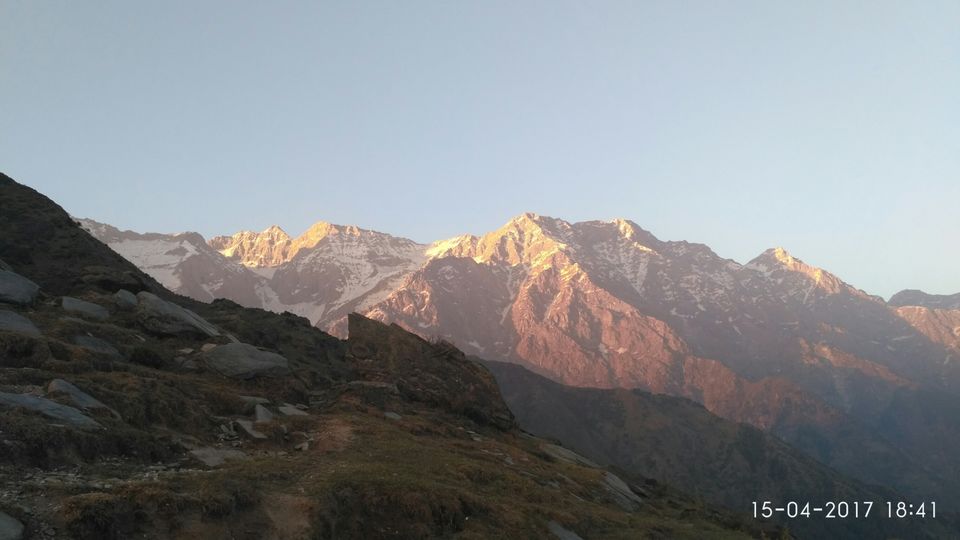 We were planning from a long time to trek adi himani chamunda temple and finally ... we made it.
We started our journey to kangra from hoshiarpur via hrtc bus.After 4 hour of journey we reached kangra .From kangra we went to nagrota bagwan to stay in our friend's room.Chamunda is 17 km from Kangra and 20 km from Dharamshala.
We woke up at 8am in morning and started packing our stuff .Our plan was to leave by 10am but we got late .It was already 12pm in afternoon. We had our lunch in dhaba and packed our dinner for night too.We started our trek almost at 2pm.The trek can be done via jia village and other one from himani chamunda temple itself.We preferred to trek via jia village.There are very few buses that ply towards jia.We reached jia village at 2:35pm(12km from chamunda) and started our trek towards himani chamunda.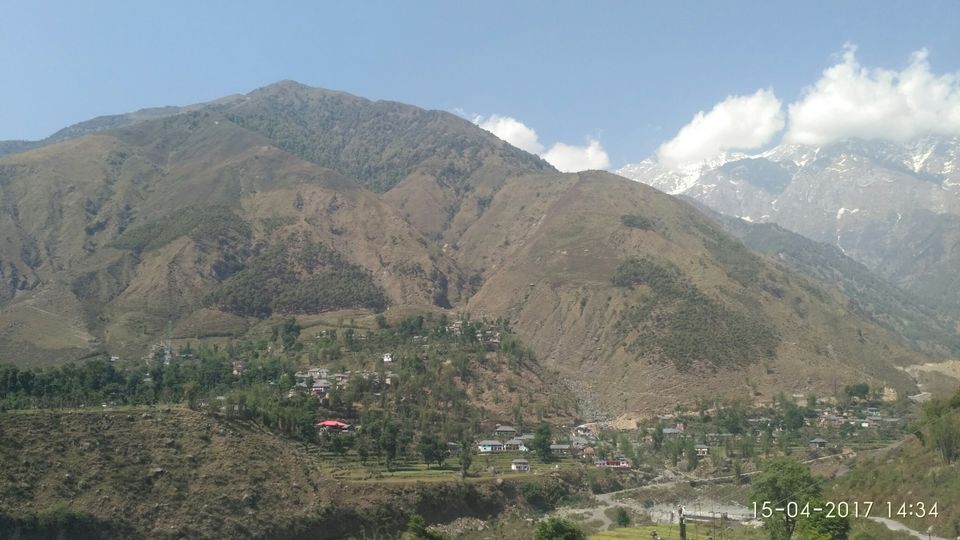 Initially their are stairs to lead the way but with time the way become harder and steep. we were also carring 10litres of water as there are very few sources of water on the way.Further the climb is harder but the view is great, we also met some sherpherd on the way.Their are lot of shelter available just before you reach the top.At 7 pm we were standing in front of the temple with our heart pumping out and our legs shivering because the trek is moderatly difficult. In night we got blankets from the temple itself in just 100INR .There are only two dormitories with no light at all hence it is recommended to carry torch and your own power bank.Then we had our dinner which was packed from dhaba in chamunda itself and went to sleep.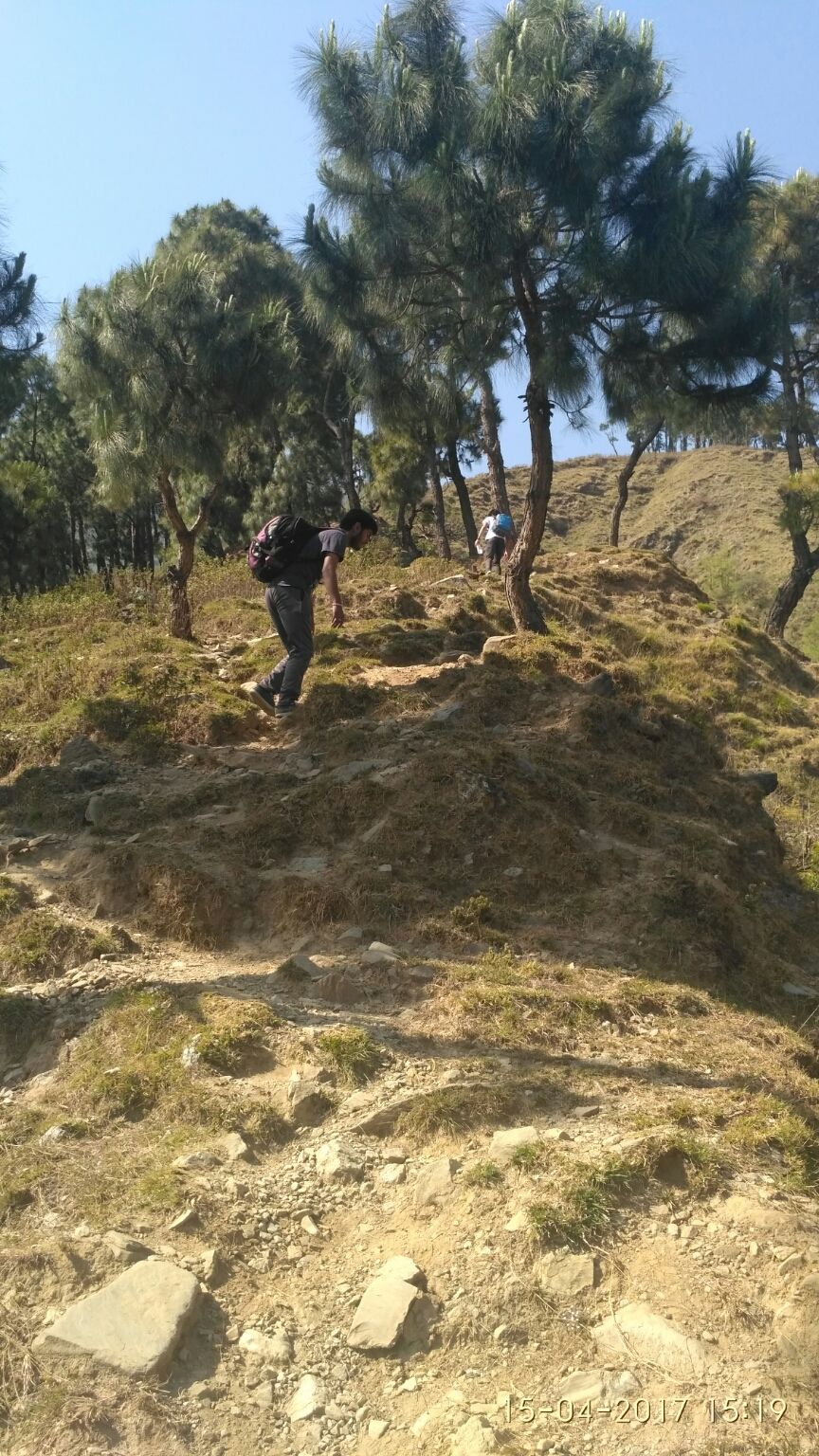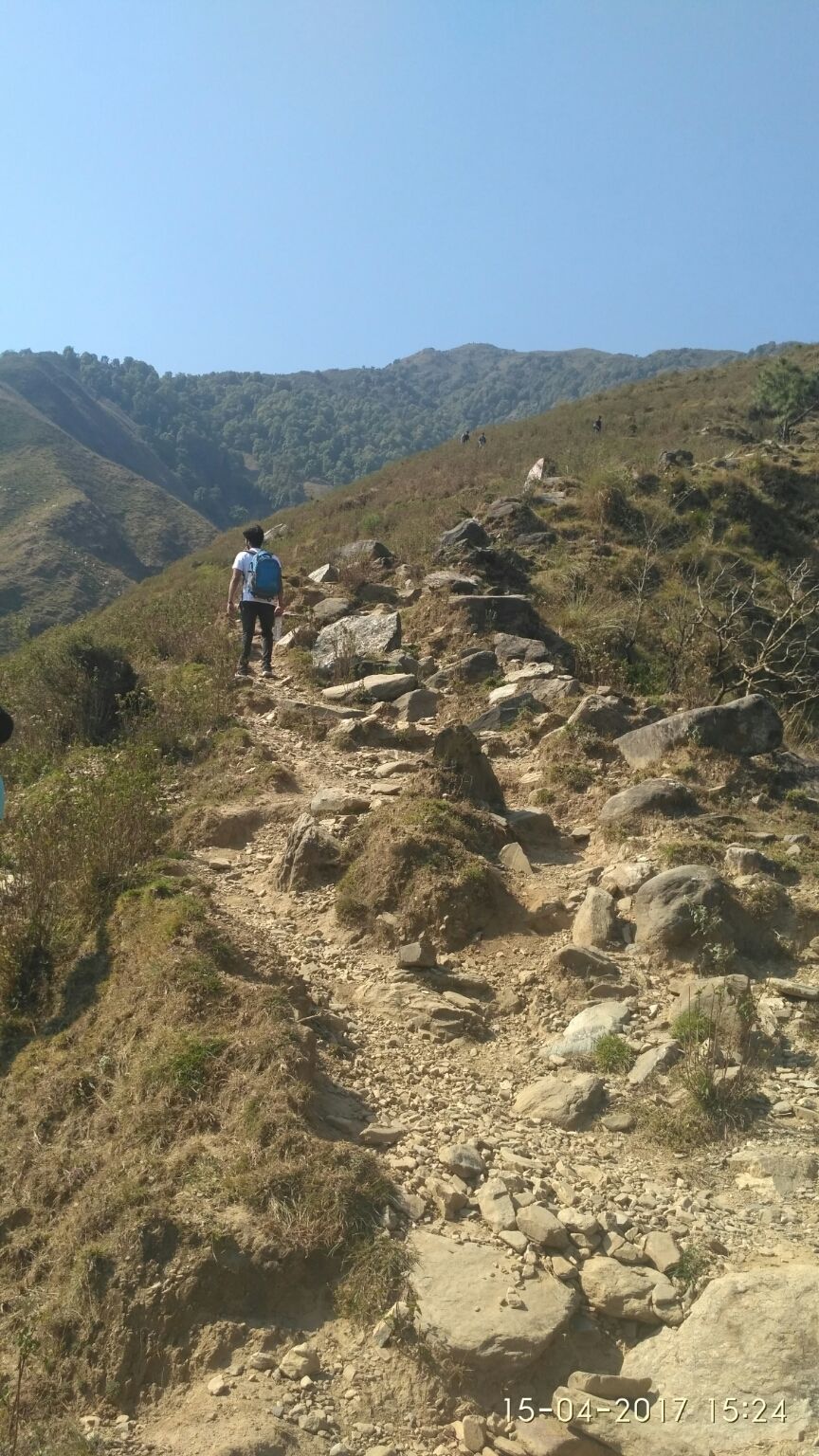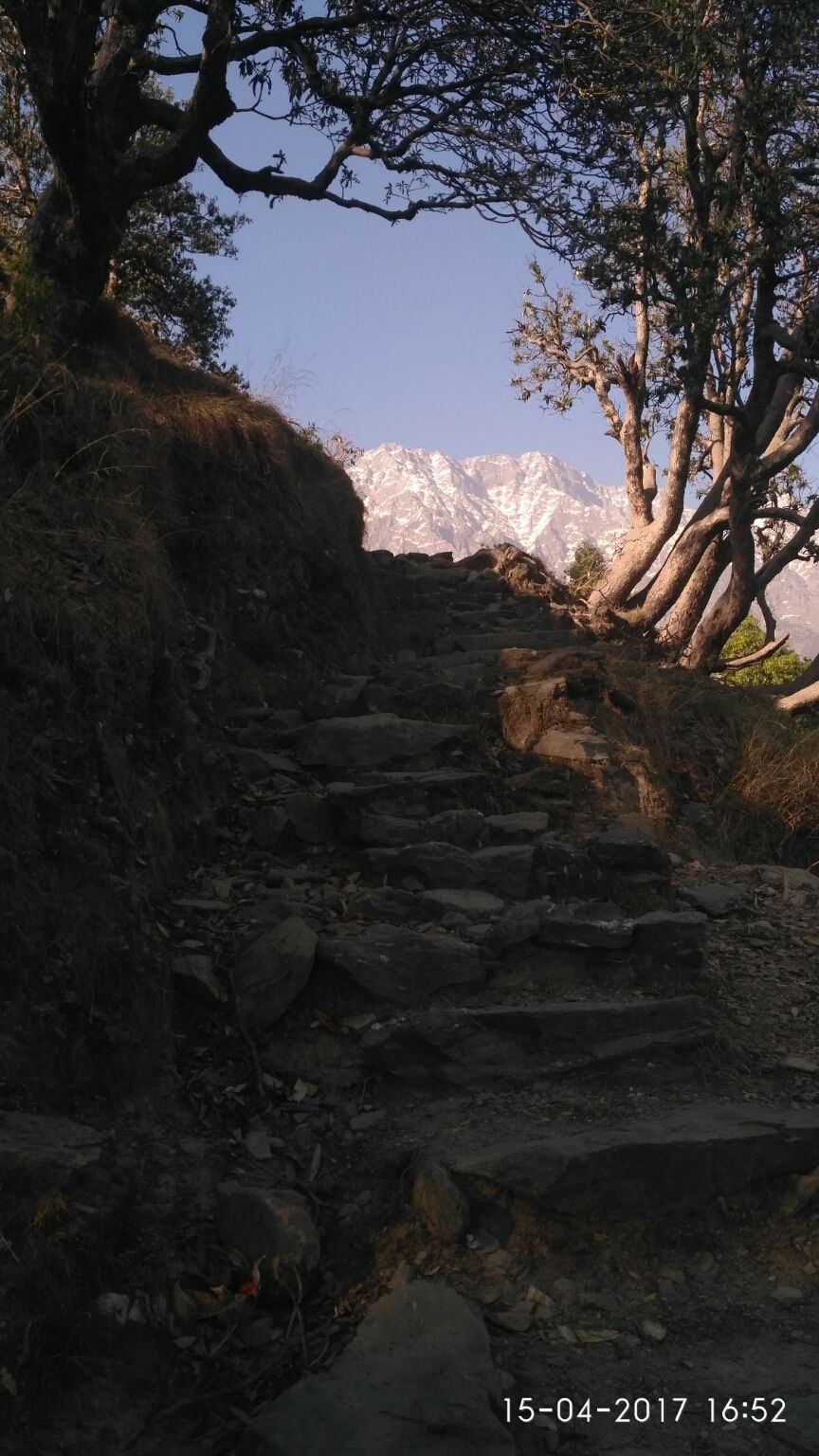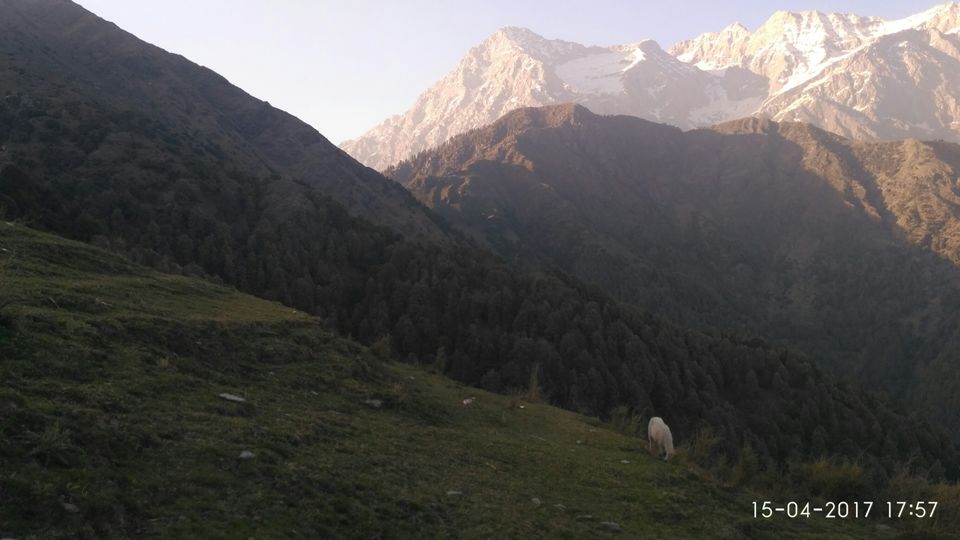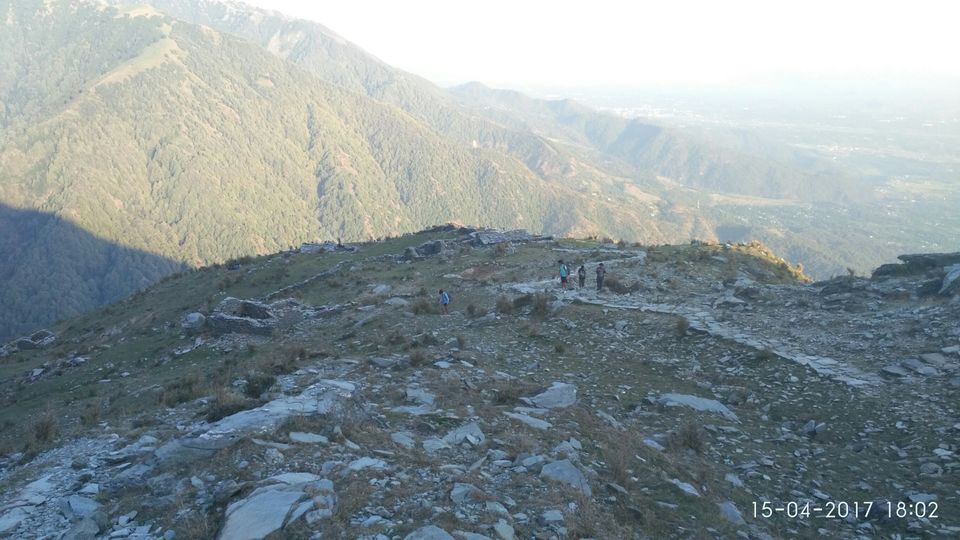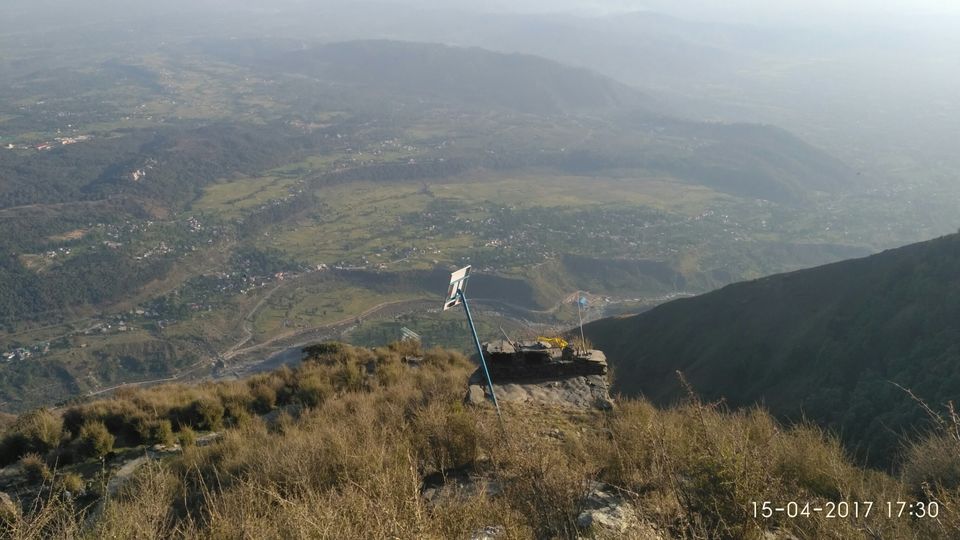 In morning i woke up at 6:00am in morning because no one can miss the sunrise in front of dhauladhar but i have to wait till 6:24am for actual sun to rise.And believe me it was magic with rays scattering in the cloud and the whole town was still in the dark and i was first to feel those sunrays🤘Yo.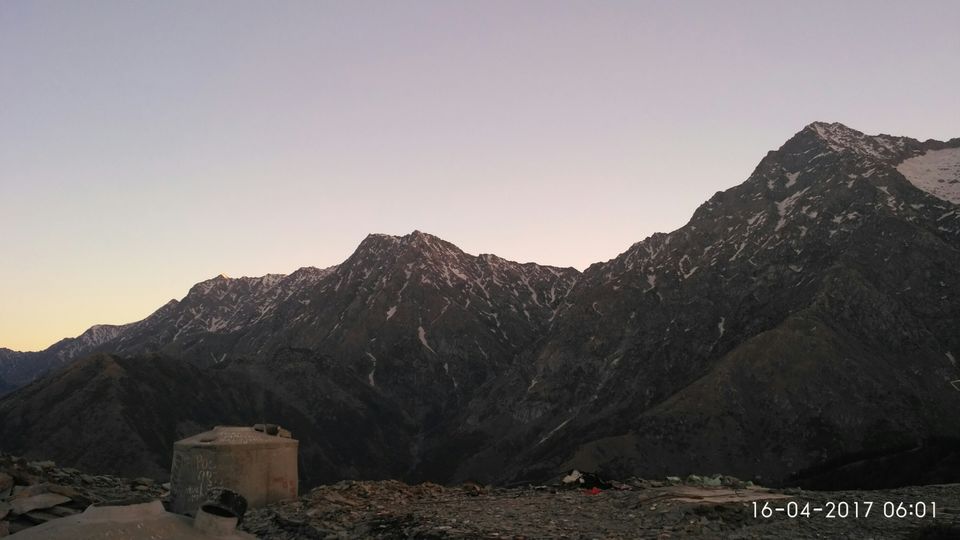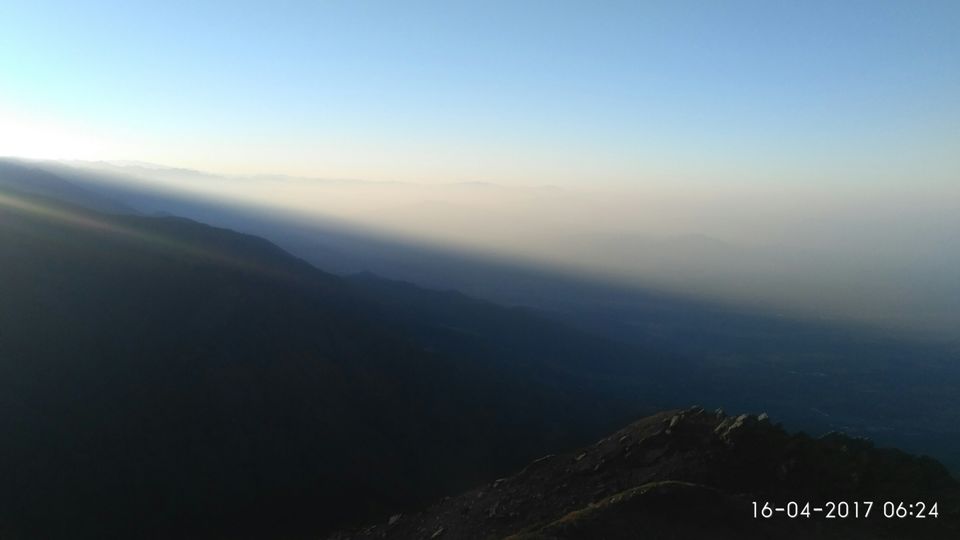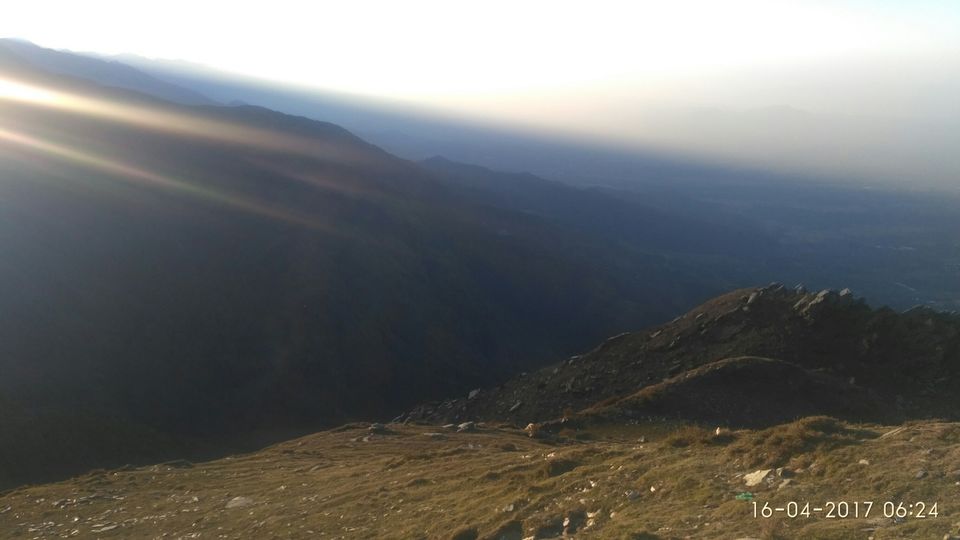 We had our maggie in the morning and for fire we arrange few woods from near by.We suddenly made our mind to head towards khargoshini temple and without further any thought we started towards khargoshini temple.To reach khargoshini we went down to 1 kilometer from himani temple and then we climbed for approx 2 hour opposite to himani temple.The hike towards khargoshini can be risky and you may loose trek hence it is recommended to do this trek on your responsibility.After 2 hour of continuous struggle we reached khargoshini temple.We were not having much fuel for our body we were exhaust and thing that was keeping us alive was the view.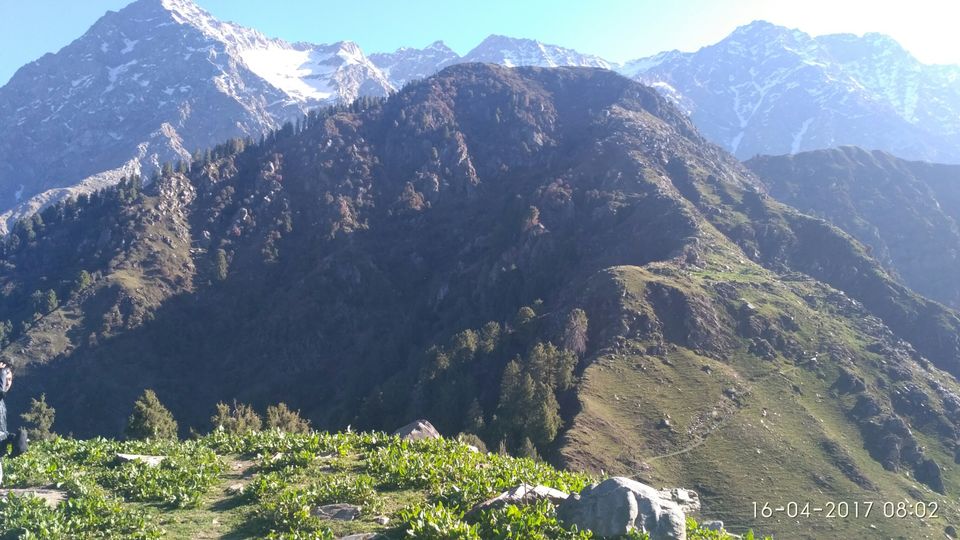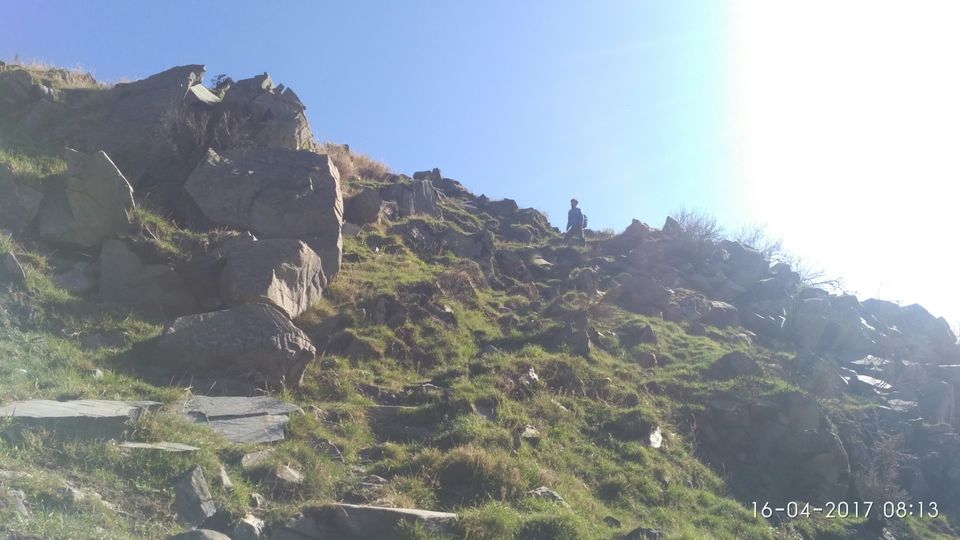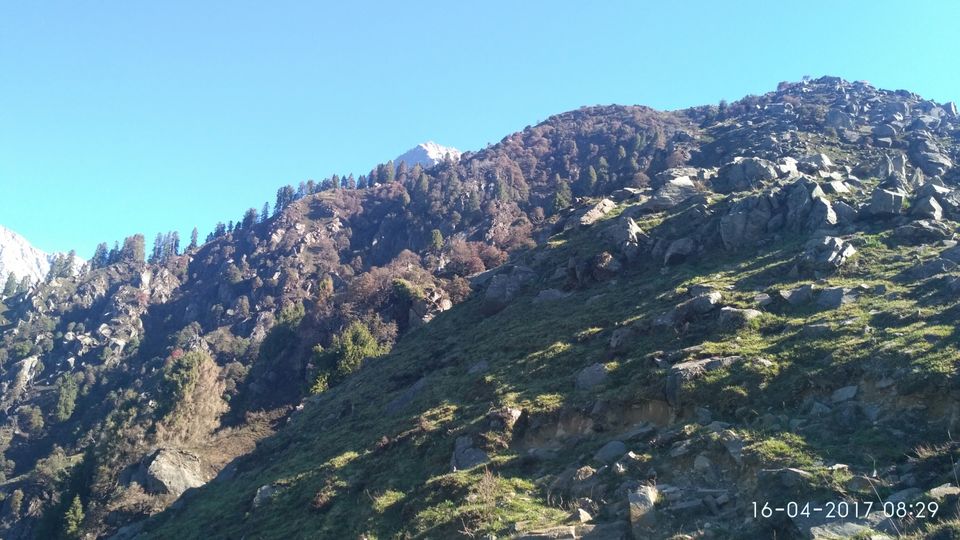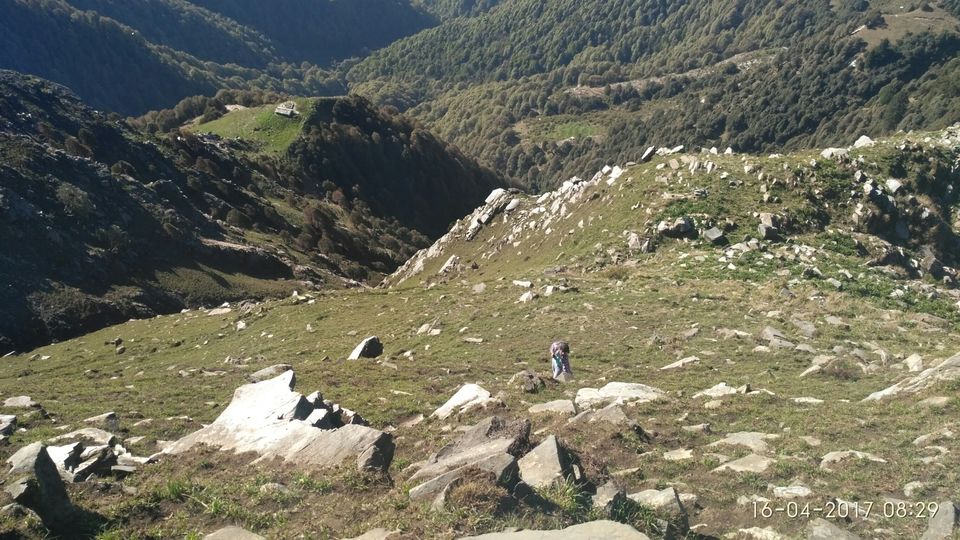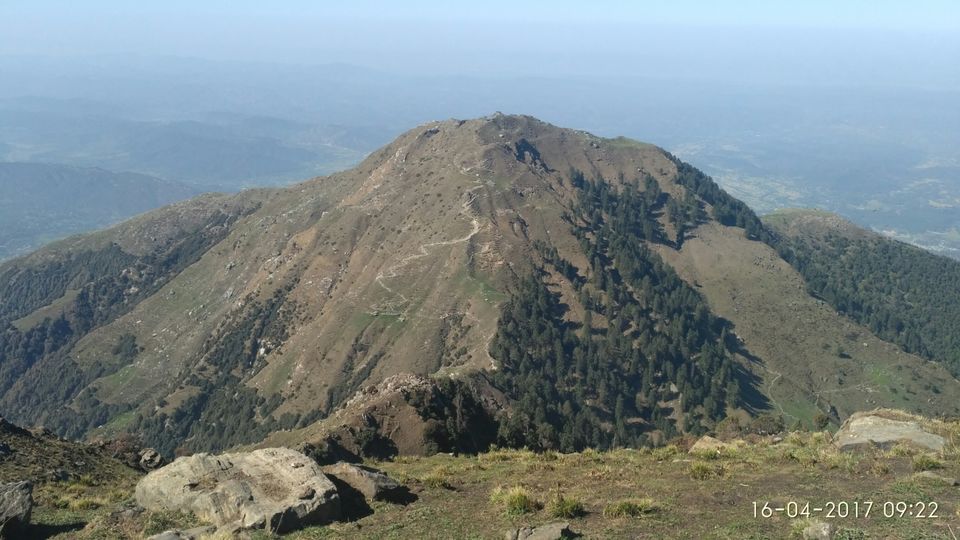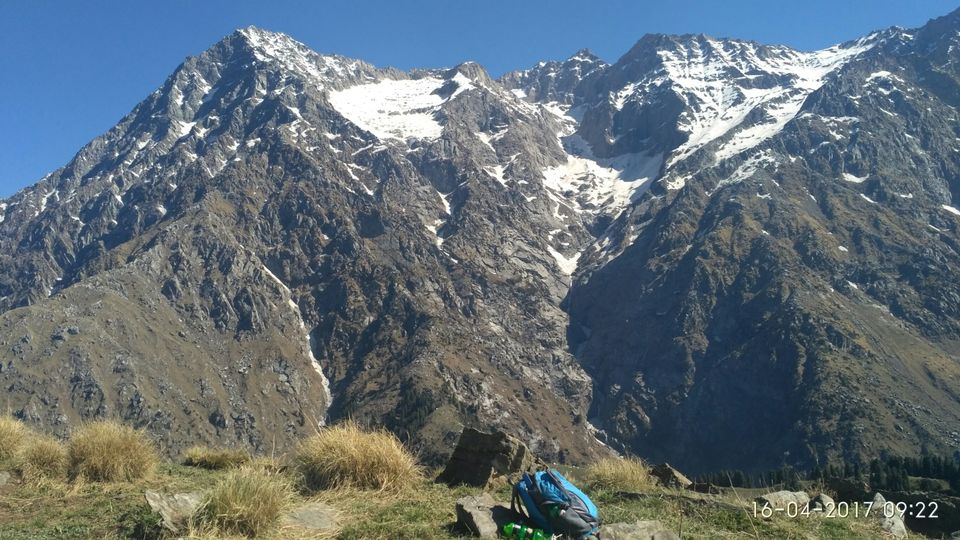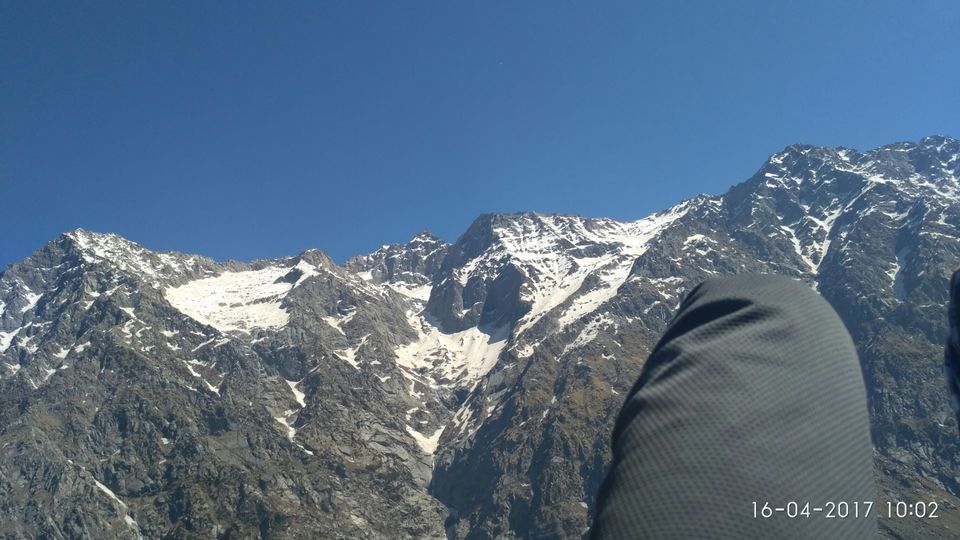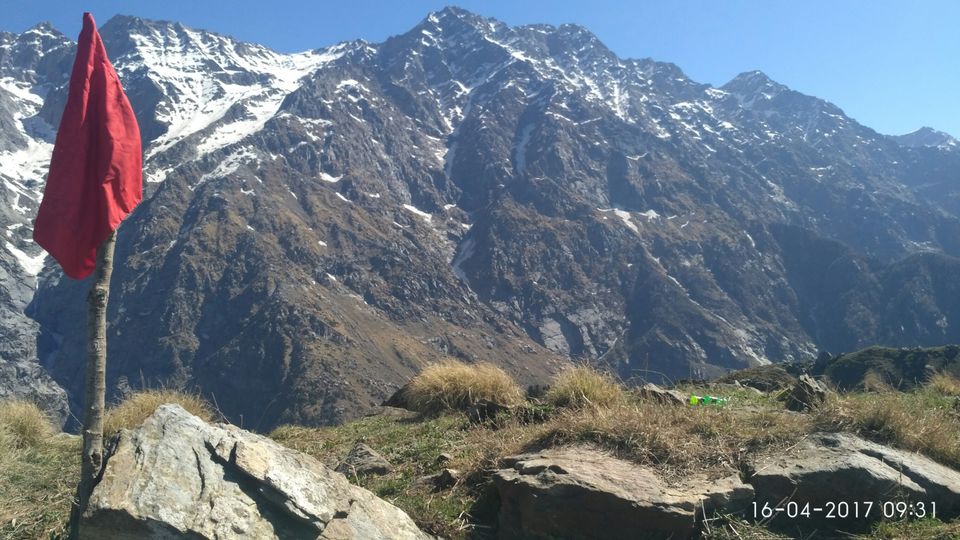 We rested there for an hour and returned to himani chamunda temple and then packed our stuff and started our decent to our homes but this time we choosed another way to come down.This way was well paved but later on the condition become worst. The climb was easy but desent was hard.We reached near the bus stop after 3 hour of struggle.
The overall trek was great and the struggle was worth remembering.💪
HOW TO REACH
There are regular buses to kangra from various ISBT ,from kangra you have to reach chamunda which is approx 17 km from kangra and 20km from dharamshala From there you have to head towards jia village if you planning to go via jia trek.
TREK DISTANCE -7.4km
DIFFICULTY-Moderate
STAY-Temple Dormitories available (In winter carry your own gears) You can also stay in the Shepherd shelter's available just before you reach temple.
FOOD-Carry your own water and food. ( There is only one shop available above near temple)
PRECAUTION-Temperature is very low at the top so be prepared for it.
COST (After reaching kangra)
Kangra to Jia -70INR(by bus)
Food from dhaba-60INR/plate
Stay at temple-100INR (refundable)
The trip cost is hardly close to 1000INR.