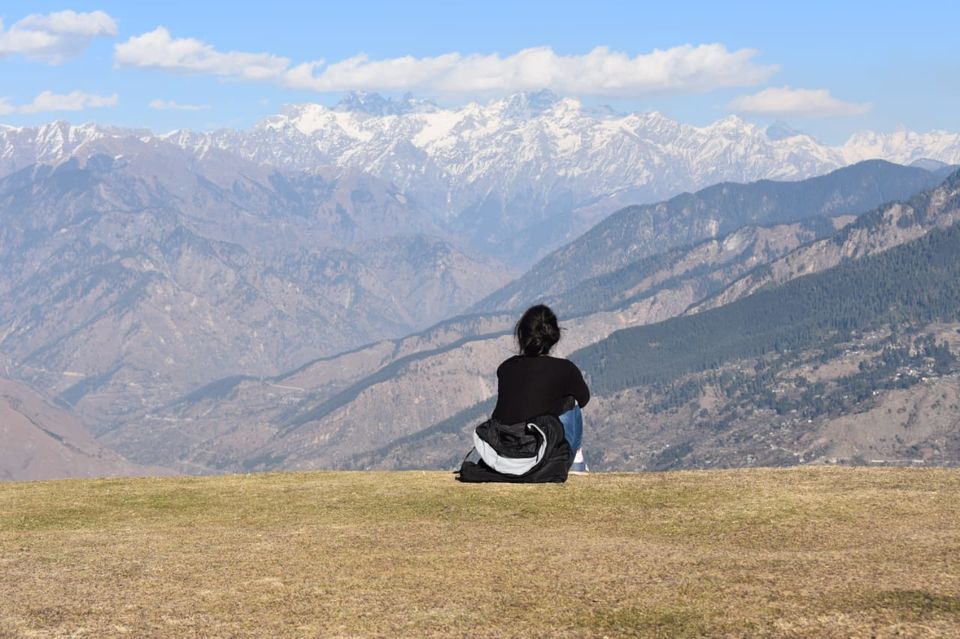 Over time, travel enthusiasts have started looking places where they can cut-off from their daily routine, just live in the present and enjoy the surroundings. Bijli Mahadev Trek- A beautiful trek with jungles, orchids and small villages on the way. The legendary temple is located on top of Mathan Hills in Kullu Valley. The valley is surrounded by Pir Panjal Range on one side and Parvati Range on the other. Bijli Mahadev is one of the sacred temples in Himachal.
The place is full of mystery and miracles. The name comes from the fact that, the lightening strikes the Shiva Linga inside the temple and breaks into pieces. The Shiva ling will be joined together and installed in a special occasion using a locally made adhesive. One can witnessed the charred part inside the temple which is due to the flames resulted during lightening.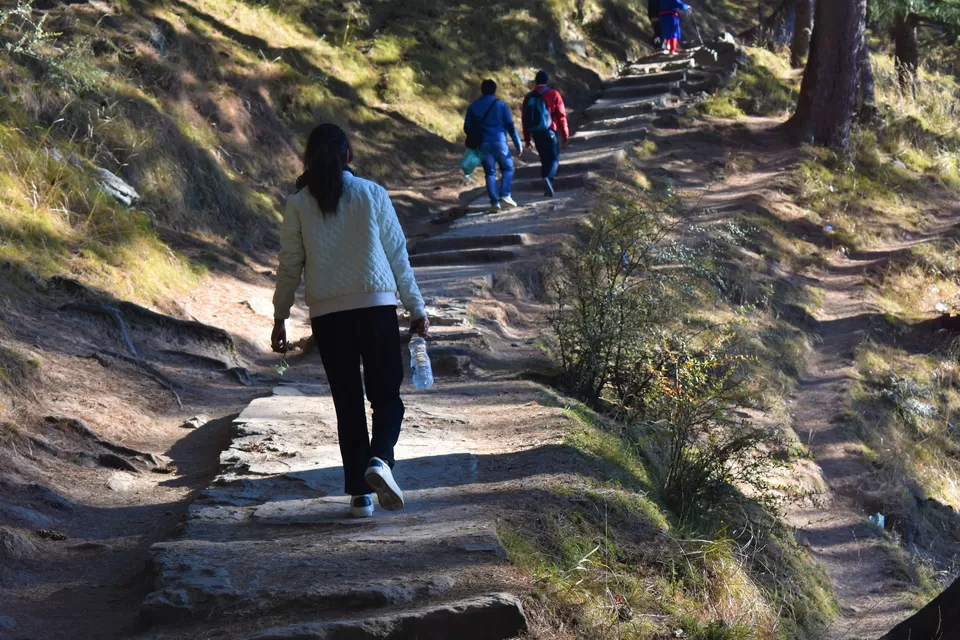 The place is too scenic due to the location of the temple which is at the top most end of the Mathan hill.
How to get there:
1) Bhuntar Airport: 30 km by road and 3 km trek on foot
2) From Kullu it is 20km by road + 3 km trek on foot
3) From Manali 50 km by road + 3 km trek on foot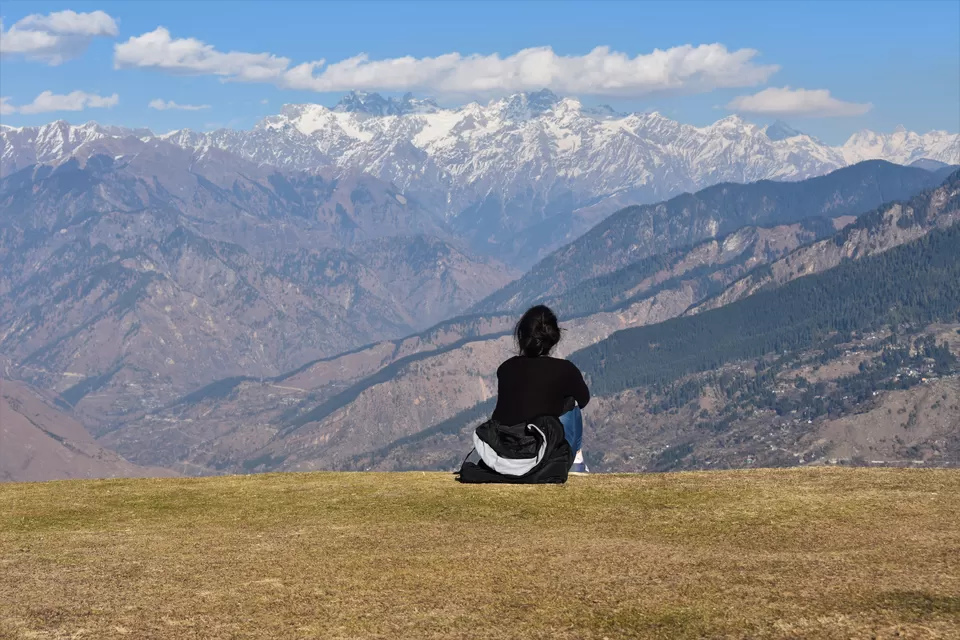 The Temple has to be reached by a trek through 3 km long path covered with pine trees. The surroundings and the scenic that one witnessed during the trek make it breathtakingly beautiful and refreshing rather tiring. If one can not trek, there is one more motor-able road to reach Bijli Mahadev. One can easily get a cab that can take you very close to temple and would cost around INR 1000 from Kullu bus stand and back.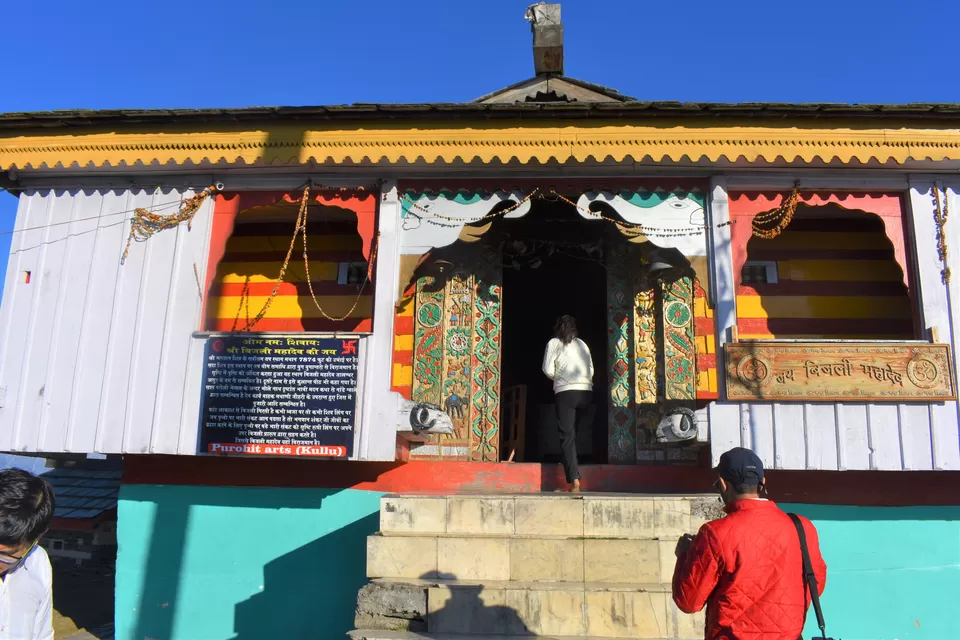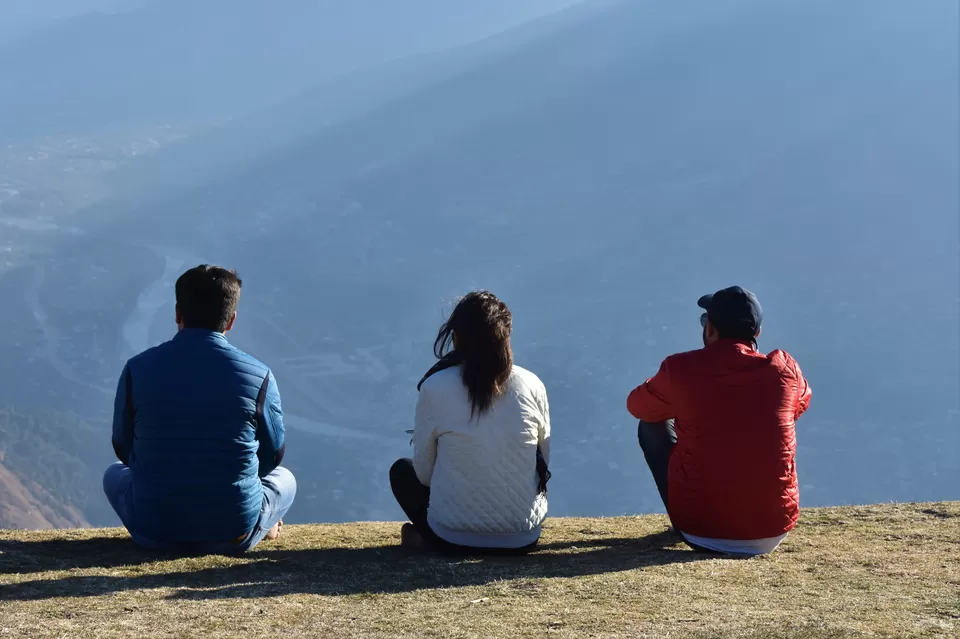 If you are a budget freak take a bus that would cost you INR 25 from Kullu bus stand. I would suggest to trek to Bijli Mahadev. If you are travelling by local conveniences.You can complete the trek in one go and come back on the same day. If you want to stay there camping equipment are easily available in the local shops on rent. Small shops are available for cool drinks, tea and snacks.
We reached the trekking point around 11 AM after 1-1:30 hrs drive from Kullu. Walked through the woodland and then entered to the wide grass field which leads to us Bijli Mahadev temple. It took around 2 hrs to reach the top. The view of Kullu and Manali valley from the top is breathless. The confluence of Parvati and Beas river from the top amazed us. It worth capturing in our camera. After spending some amazing time with the majestic beauty of the mountains we trekked down. It took hardly 1 hour to us to reach to the starting point.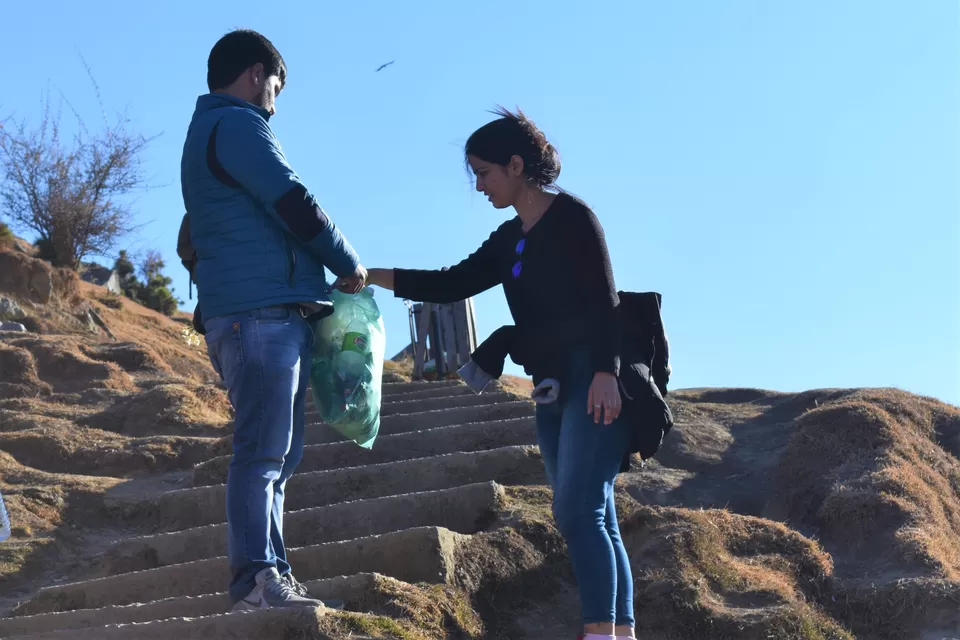 Do not litter in the mountains during the trek. Cary your waste in a bag and dispose it after reaching plains, as mountains have no proper disposal system.