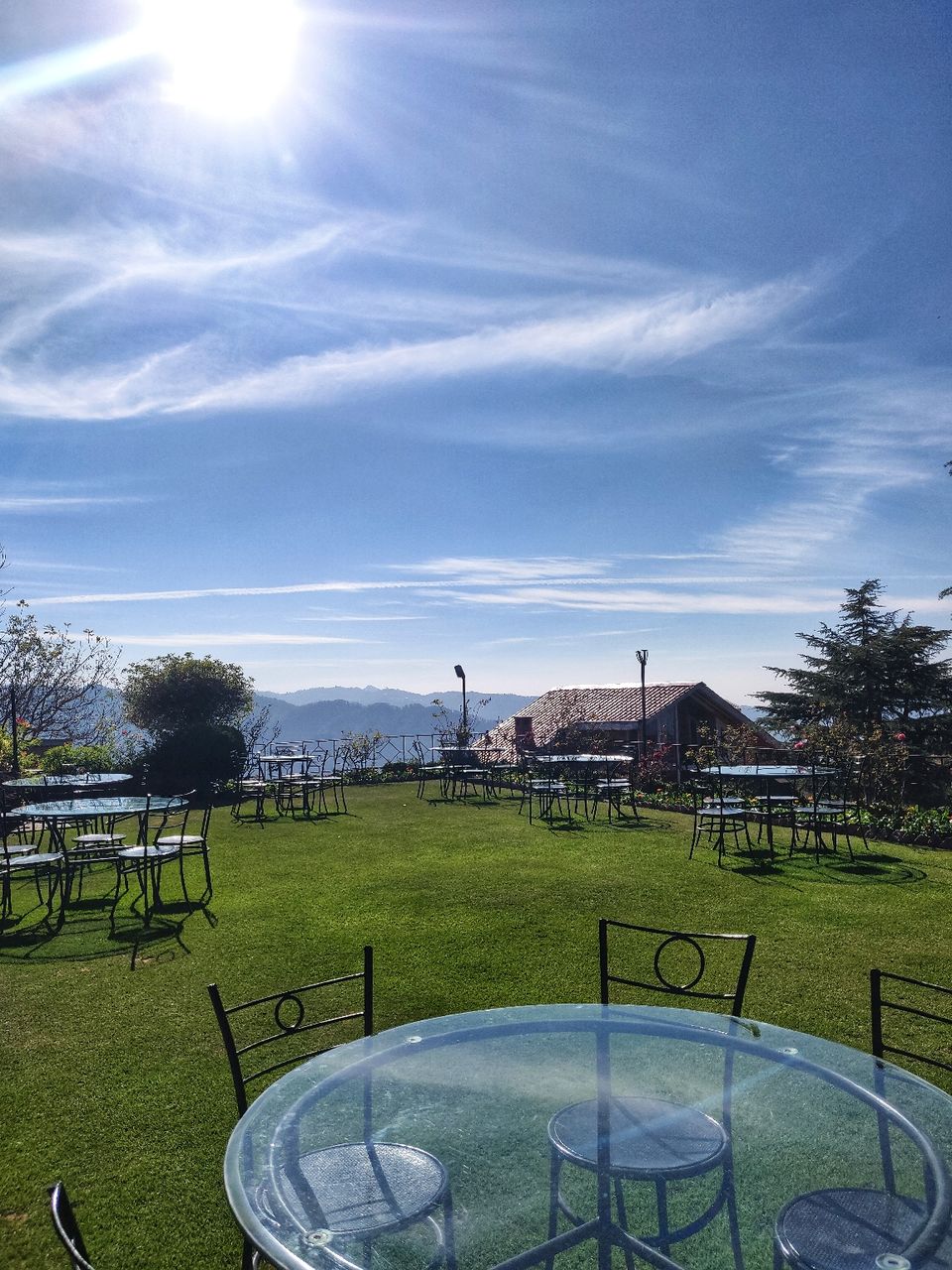 The mountains are calling and I must go! My love for the mountains multiplies with each visit I take. You know what they say, "Its not the mountain we conquer, but ourselves." And it's with such adventures that you find places you'd always dreamt of. The cottages, the people, the bonfire and the silence. Let me introduce you to one such experience- THE CHALETS in Naldera.
IDEAL FOR:
A perfect place to travel with friends, partner, family or even Solo. It welcomes all and caters to all kinds of visitors. If you want a silent, private, luxurious vacation with a side of fun, adventure, walks-in-the-forest time then this is it.
ABOUT THE PROPERTY:
The chalets is a Scandinavian inspired architecture. These Scandinavian log homes are a by-product of high taste, technology and elite design. It's modern yet traditional which makes it very unlike any other property in the mountains. Eco friendly and very efficient at that, they've made sure it functions to it's full potential while taking care of the environment without compromising on the luxury.
Every cottage comes with a private garden or an outside patio area which makes it even better to bask in the sun while treating your eyes with some breathtaking view. Our cottage overlooked the mountains while the other side of it was enveloped by a thick forest. The bonfire in the room along with some herbal tea (which they provide in all rooms) was such a treat in the cold cold weather.
Rooms and stay: The furnishing in all the rooms, the dining area, bar area, garden and other places are simple, of choice-full taste and extremely comfortable. Every detail is take care of, which to my surprise was unexpected and congenial.
Each chalet (chalet means a small cost wooden house cabin) is unique. While a cottage can accommodate two or even four people, they've got a cottage with four bedrooms that can have 8 adults living under one roof. You see, you can go for alone or with a huge group, it's built for all.
Pool area and spa: One of the most stunning pools with a even better view? Here you go. They have two pools which are HEATED during Winters so that you can enjoy a swim, watch the most beautiful range of mountains while sipping on see cocktails, mocktails or wine in the bar which is a part of the pool. I don't know if it gets better than this.
They have spa services and a Jacuzzi too, just in case you want that extra dose of pampering and relaxation.
360° revolving restaurant: You read that right. You can dine whilst revolving, appreciating and experiencing the majestic scenery and delicious food.
FACT: While building the Chalets, NOT even a SINGLE tree was cut down for the construction. This is built entirely around the natural course of the environment.
Also, I'd like to appreciate the staff separately. One of the most kind, helpful, friendly and warm staff I've witnessed in a long time. They'll go out of their way to make everything smooth for you. You can't help but thank them over and again and with the best for them.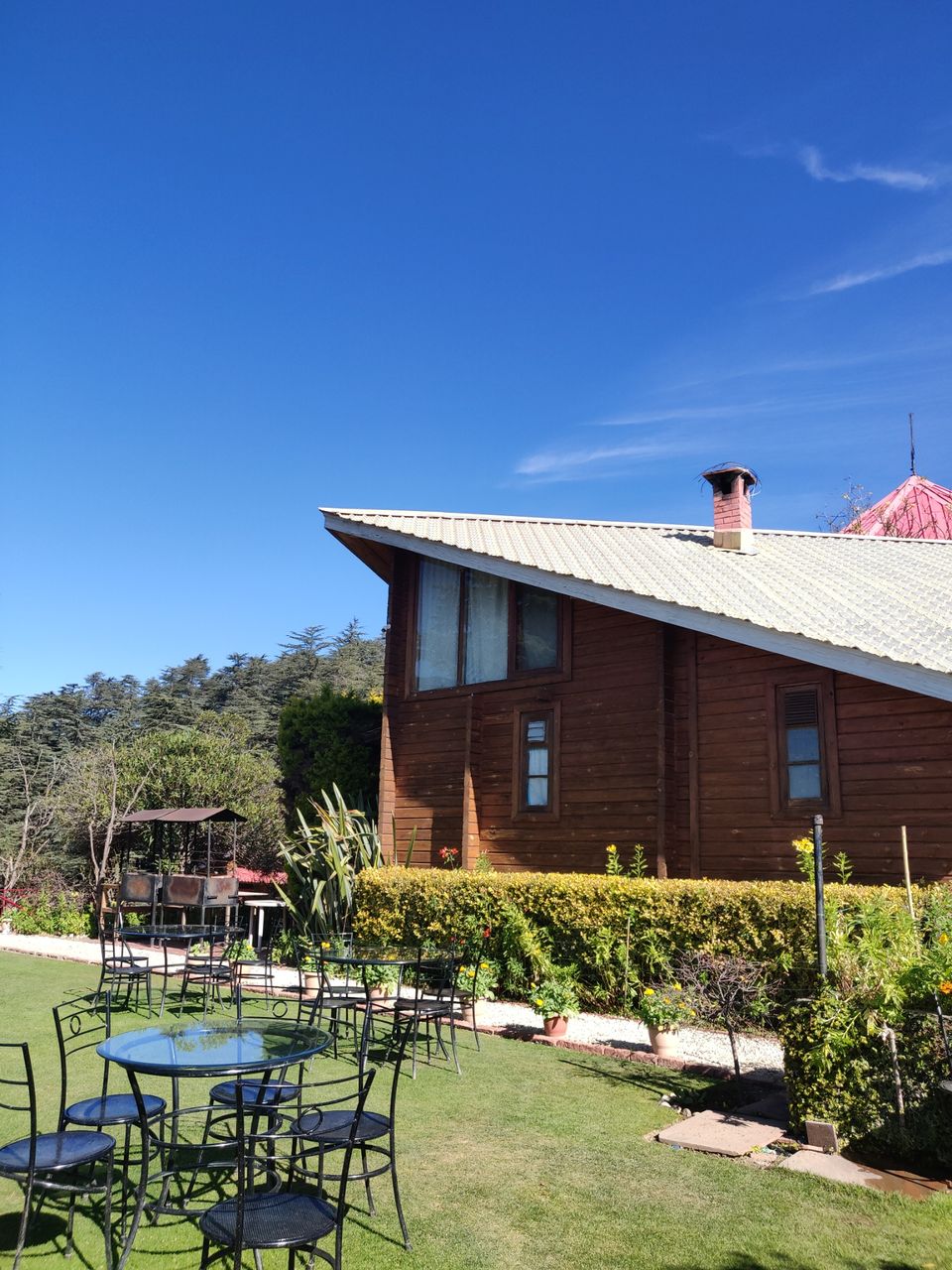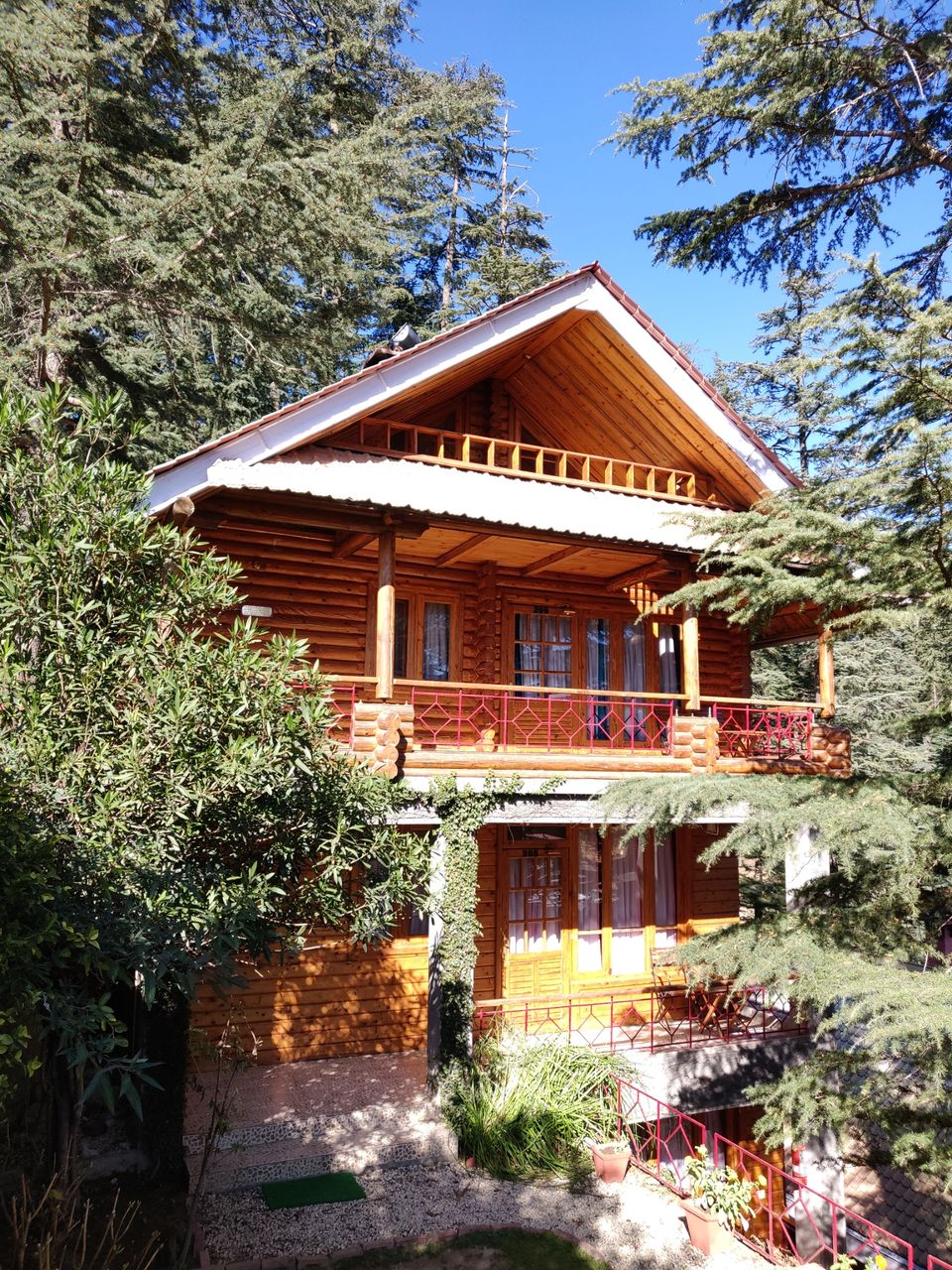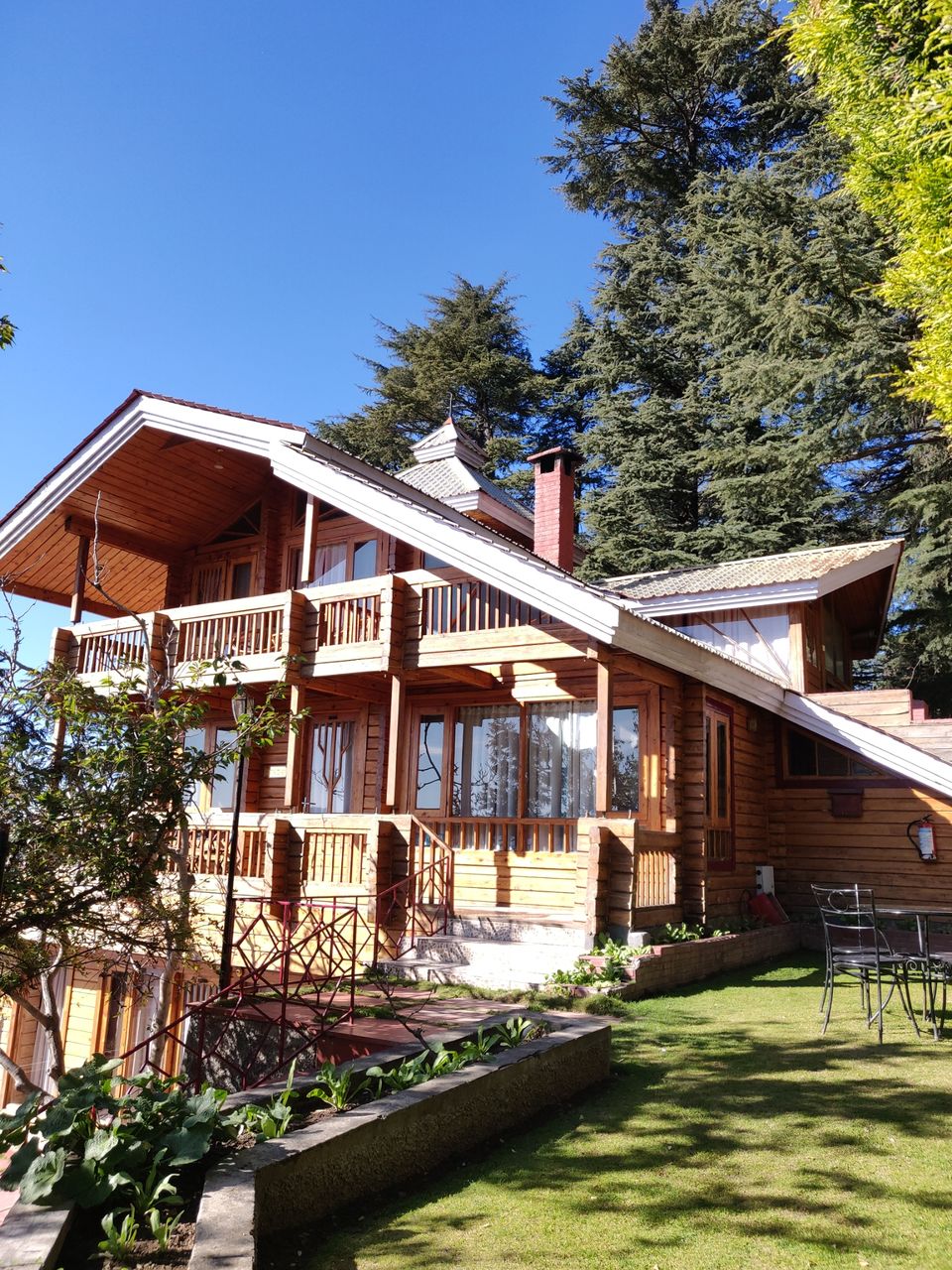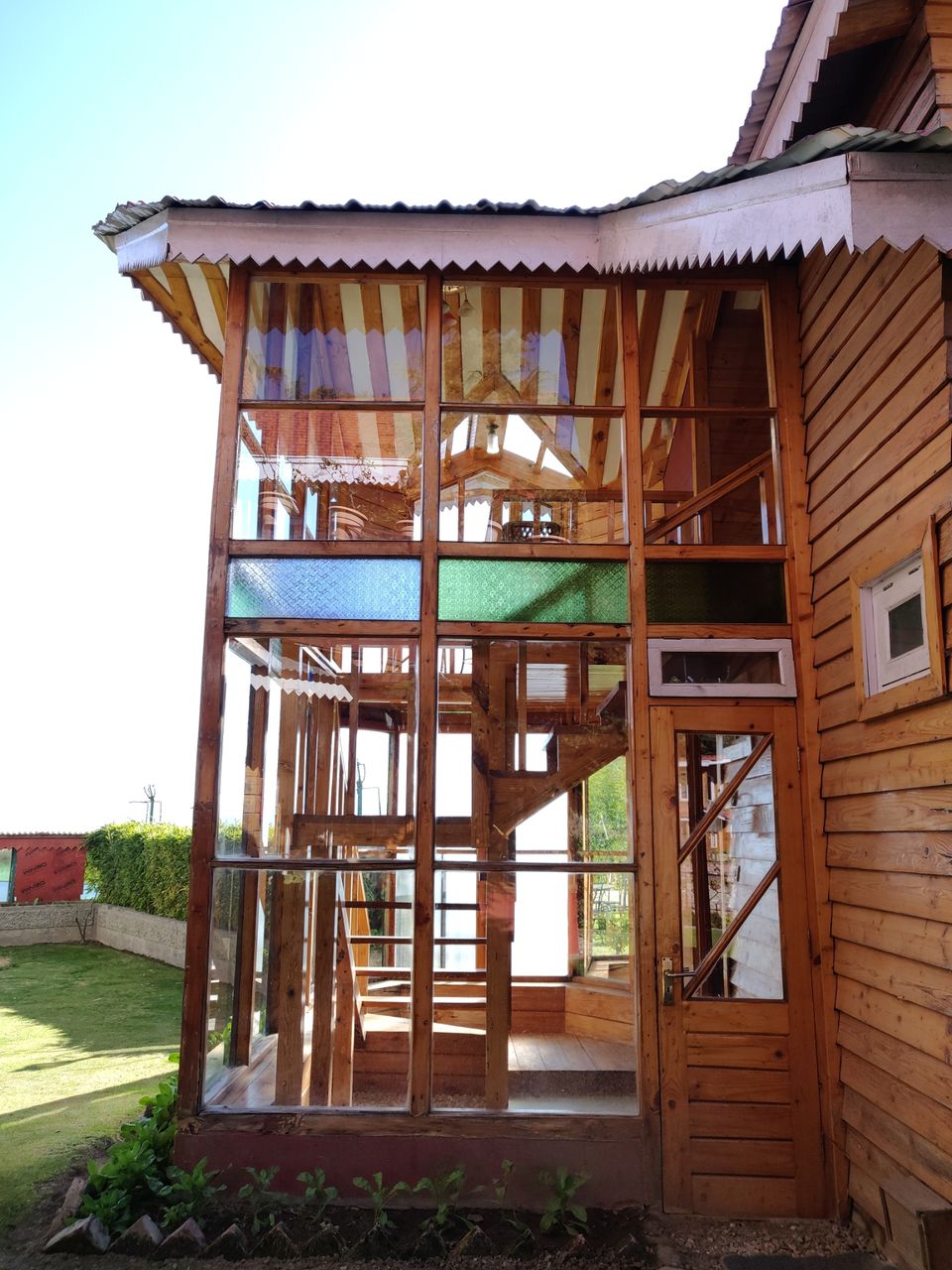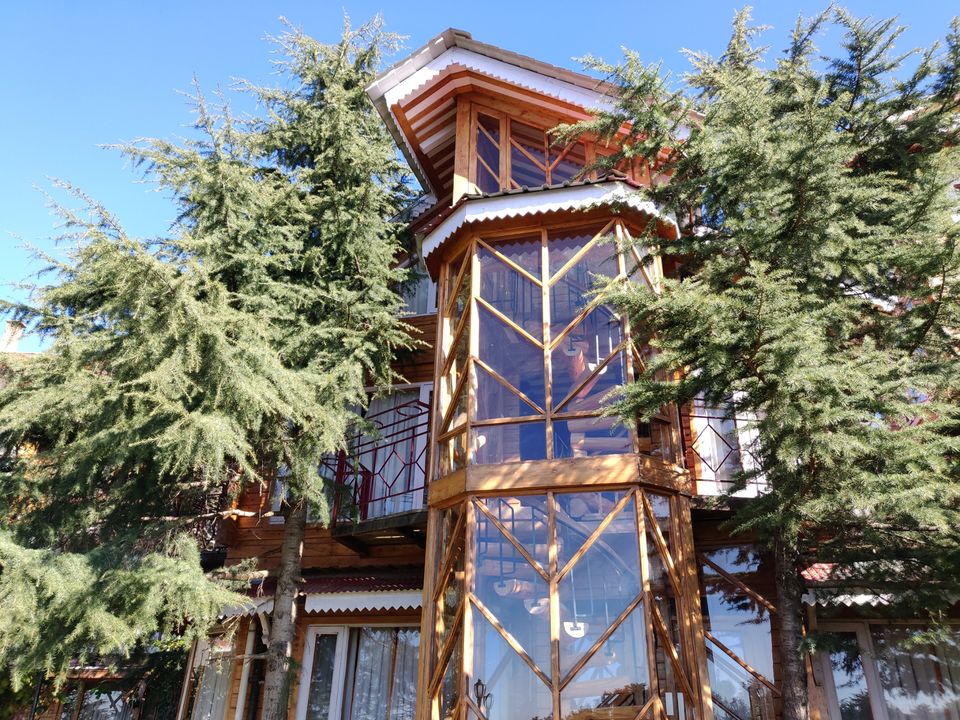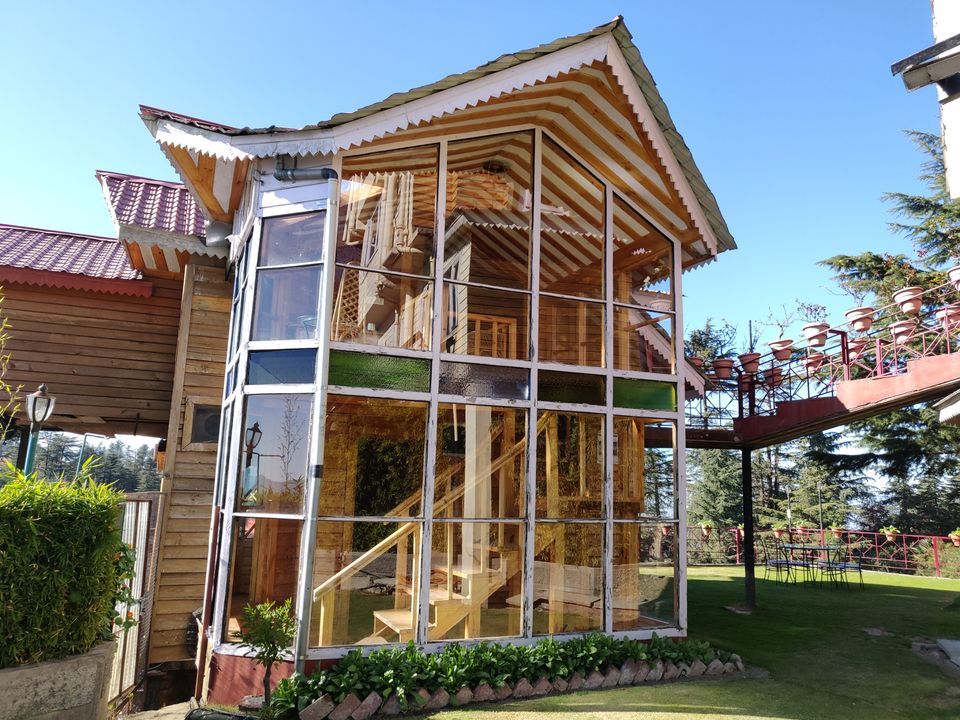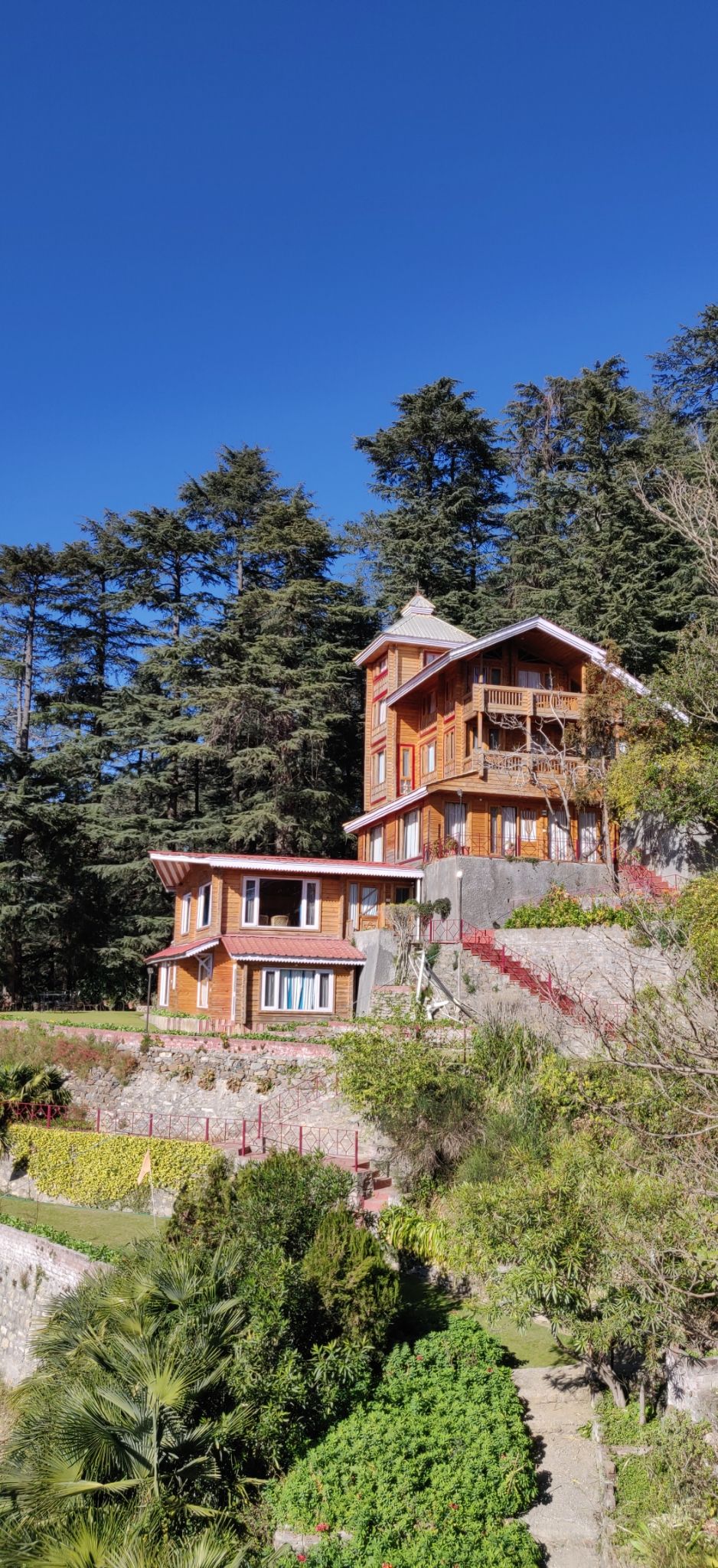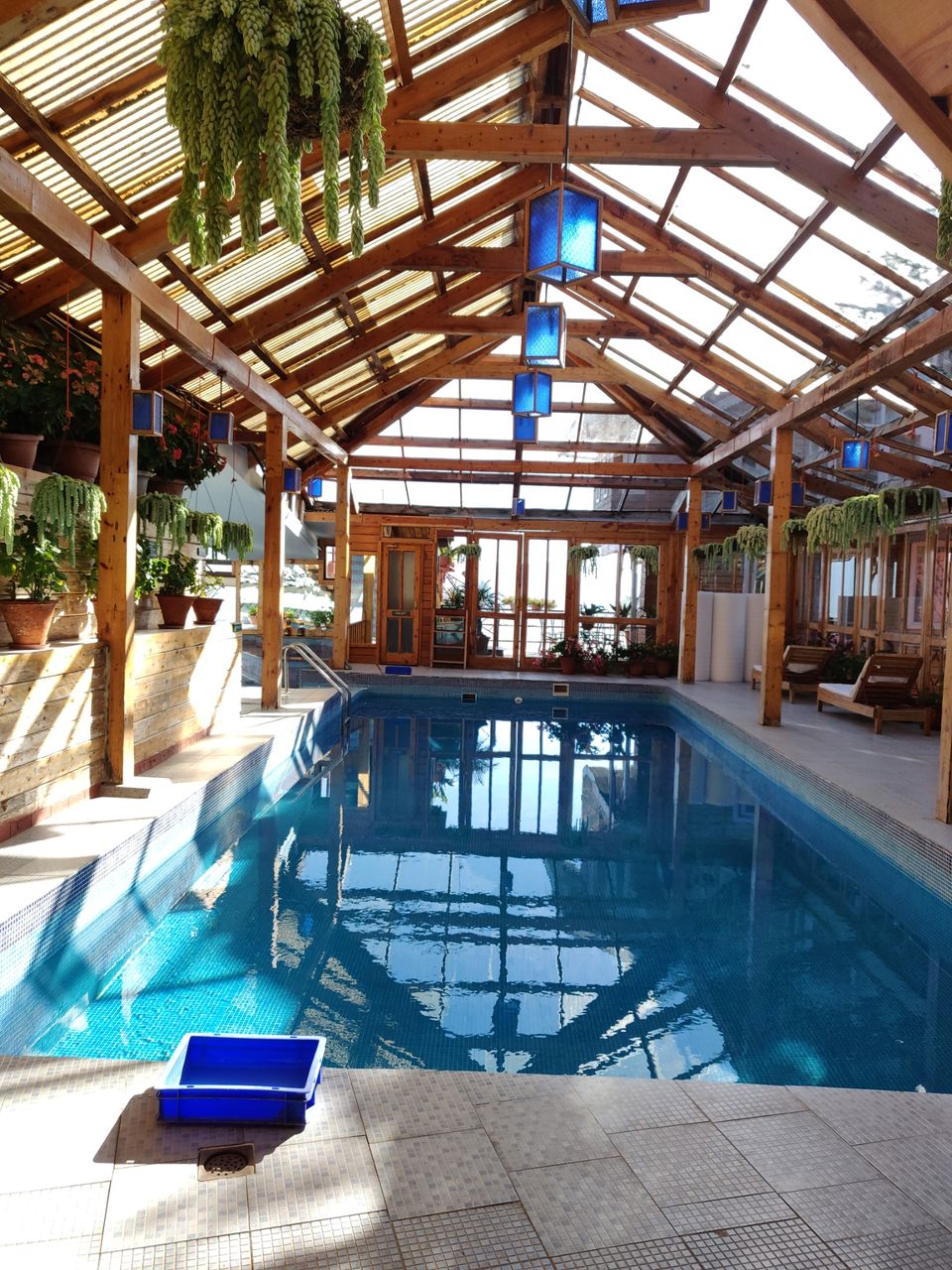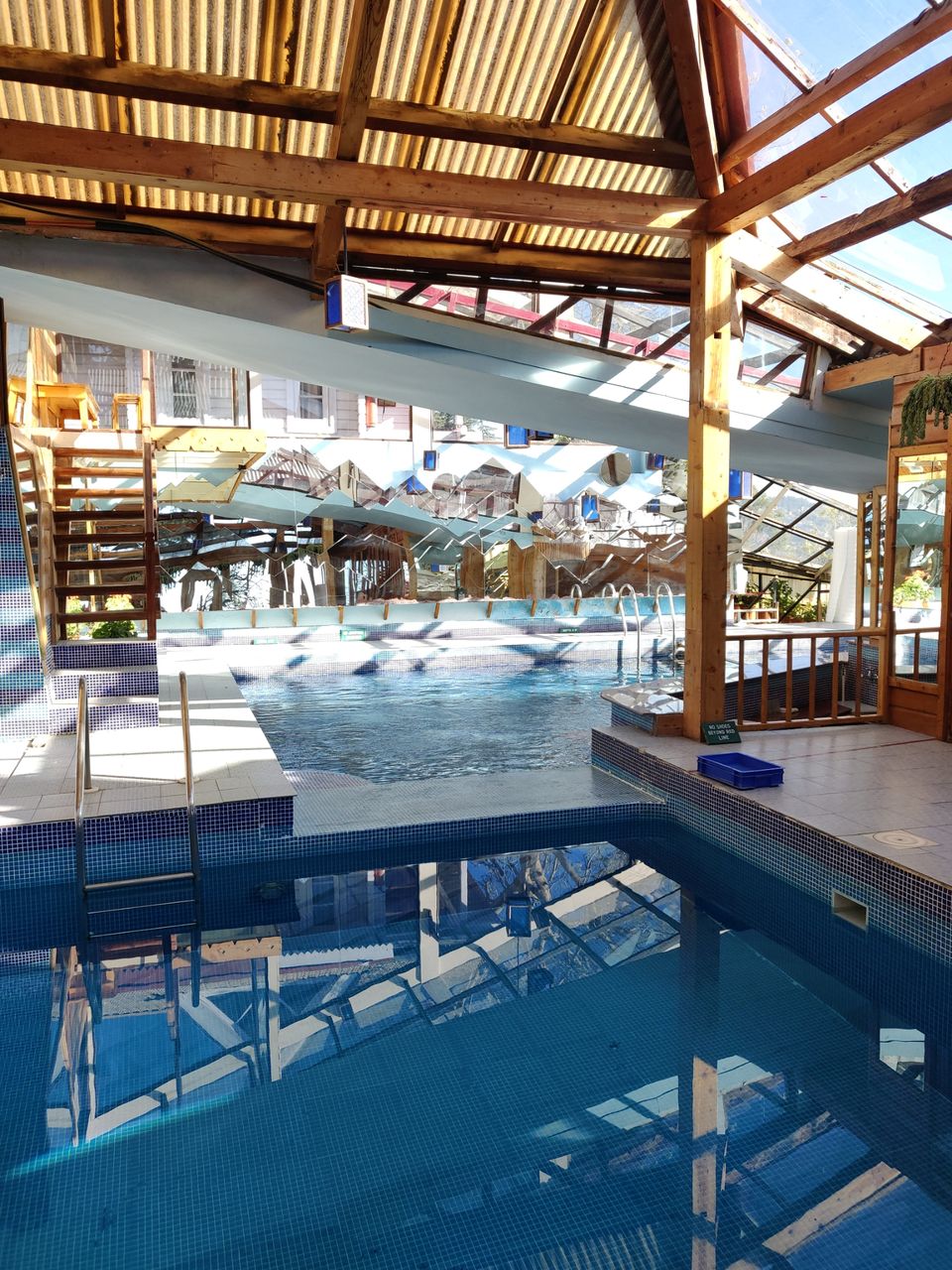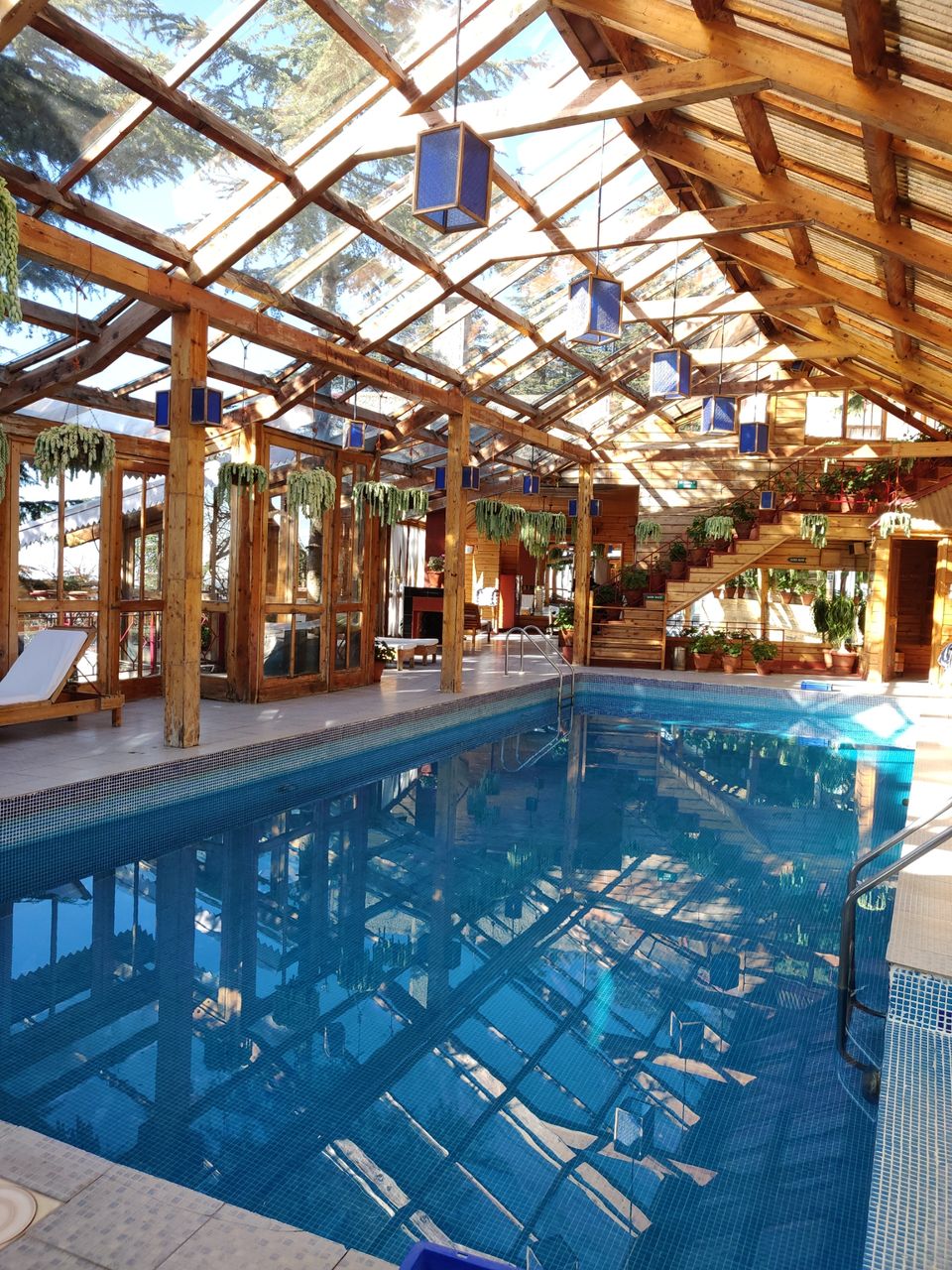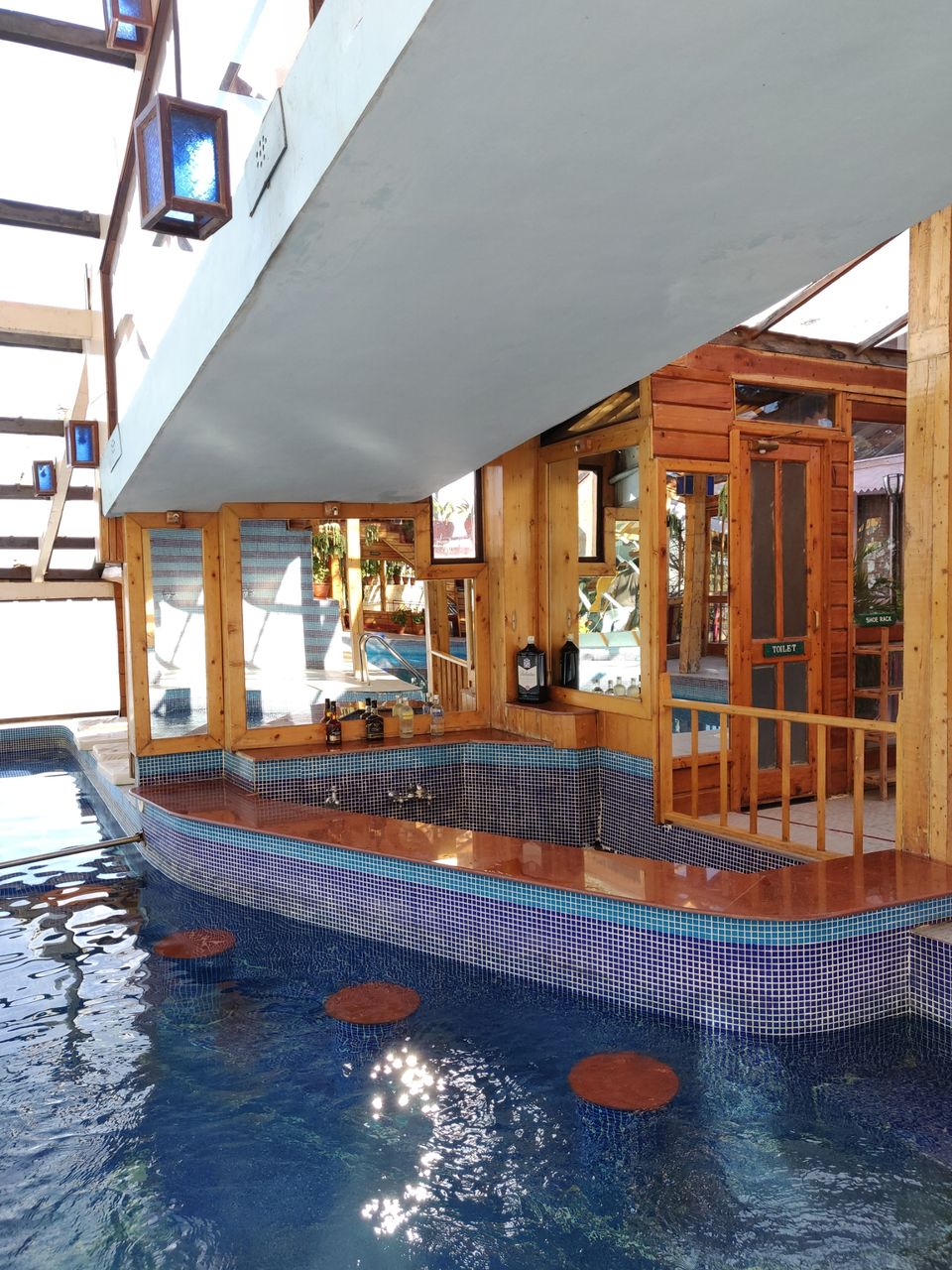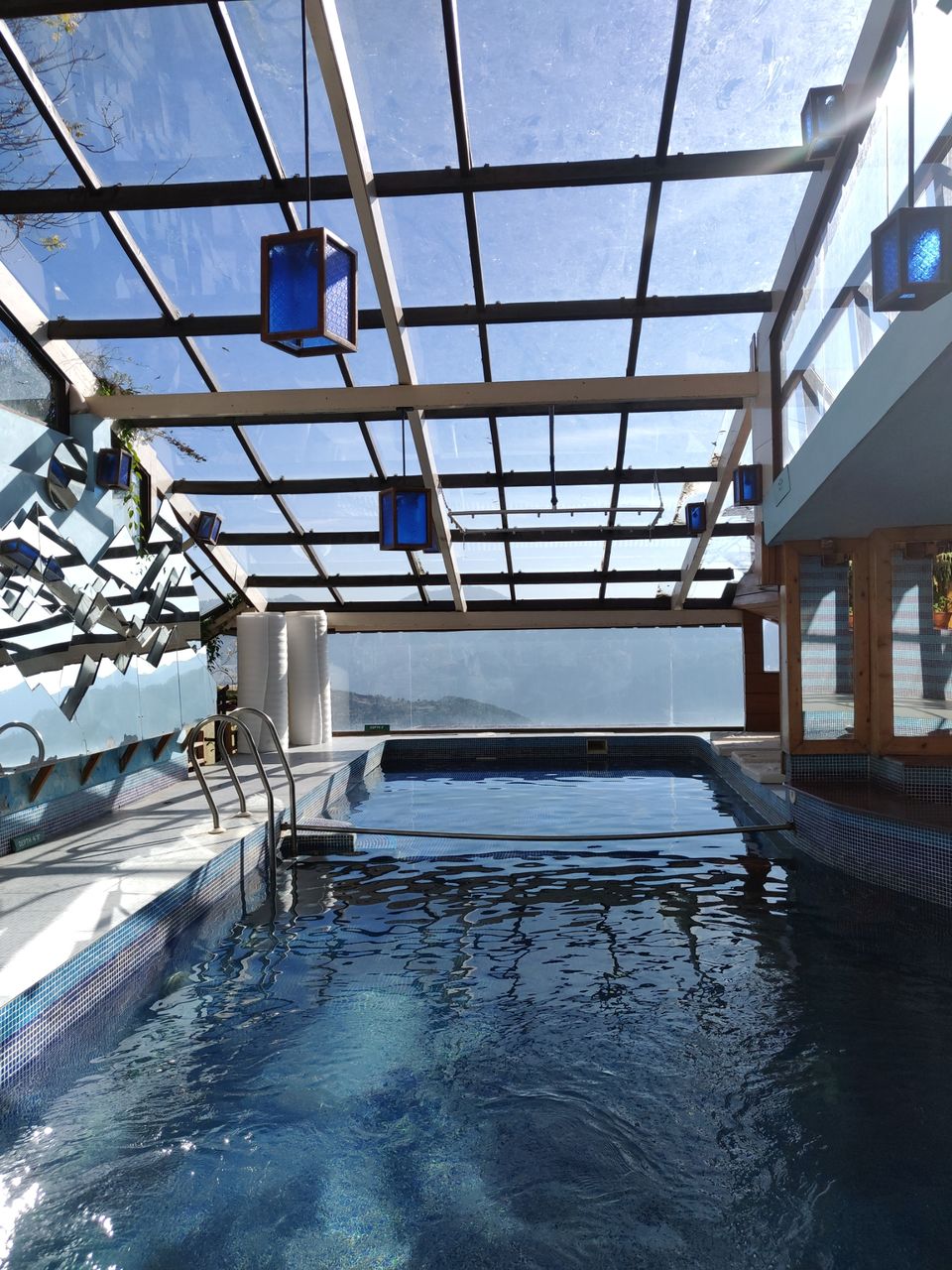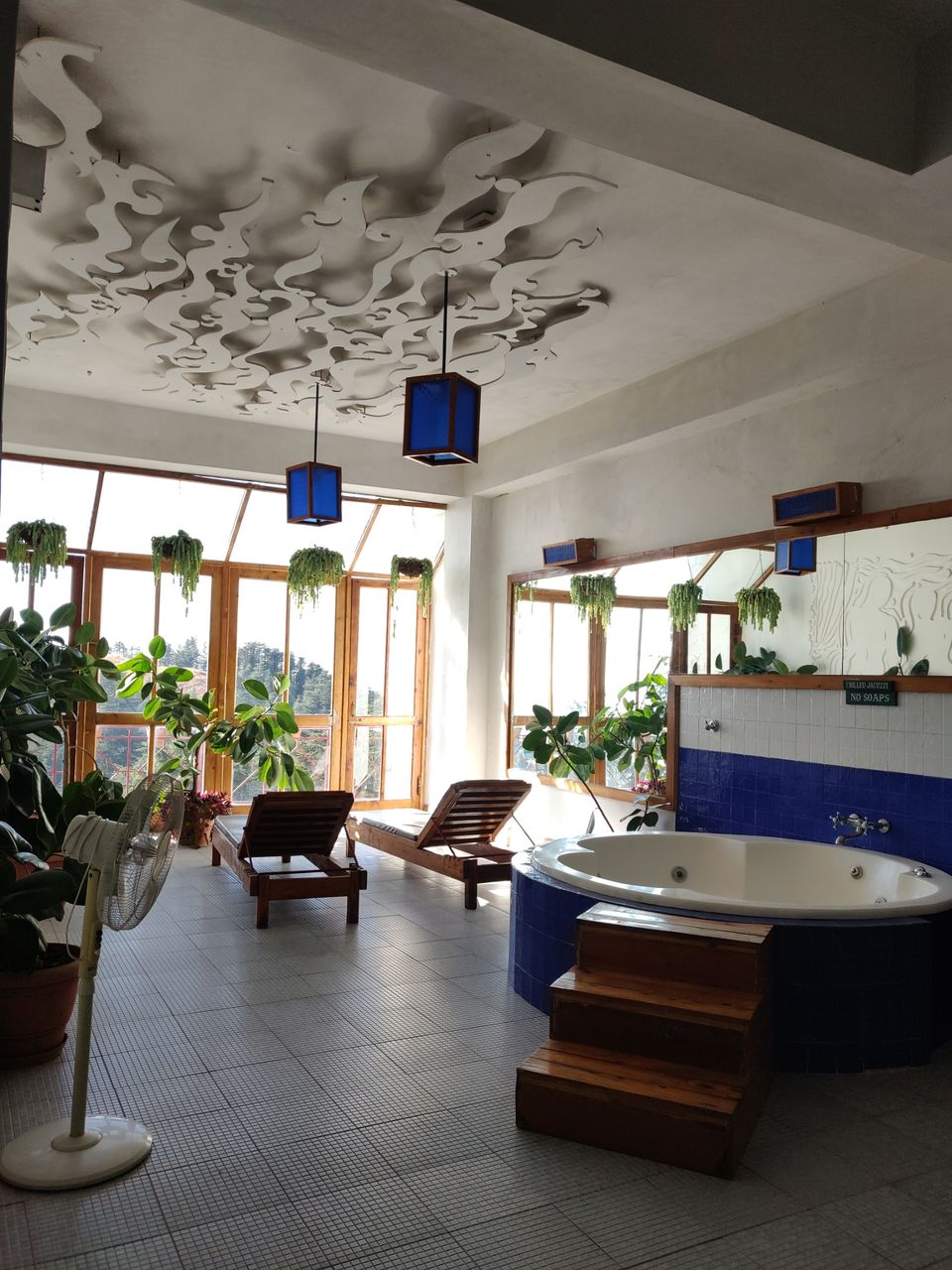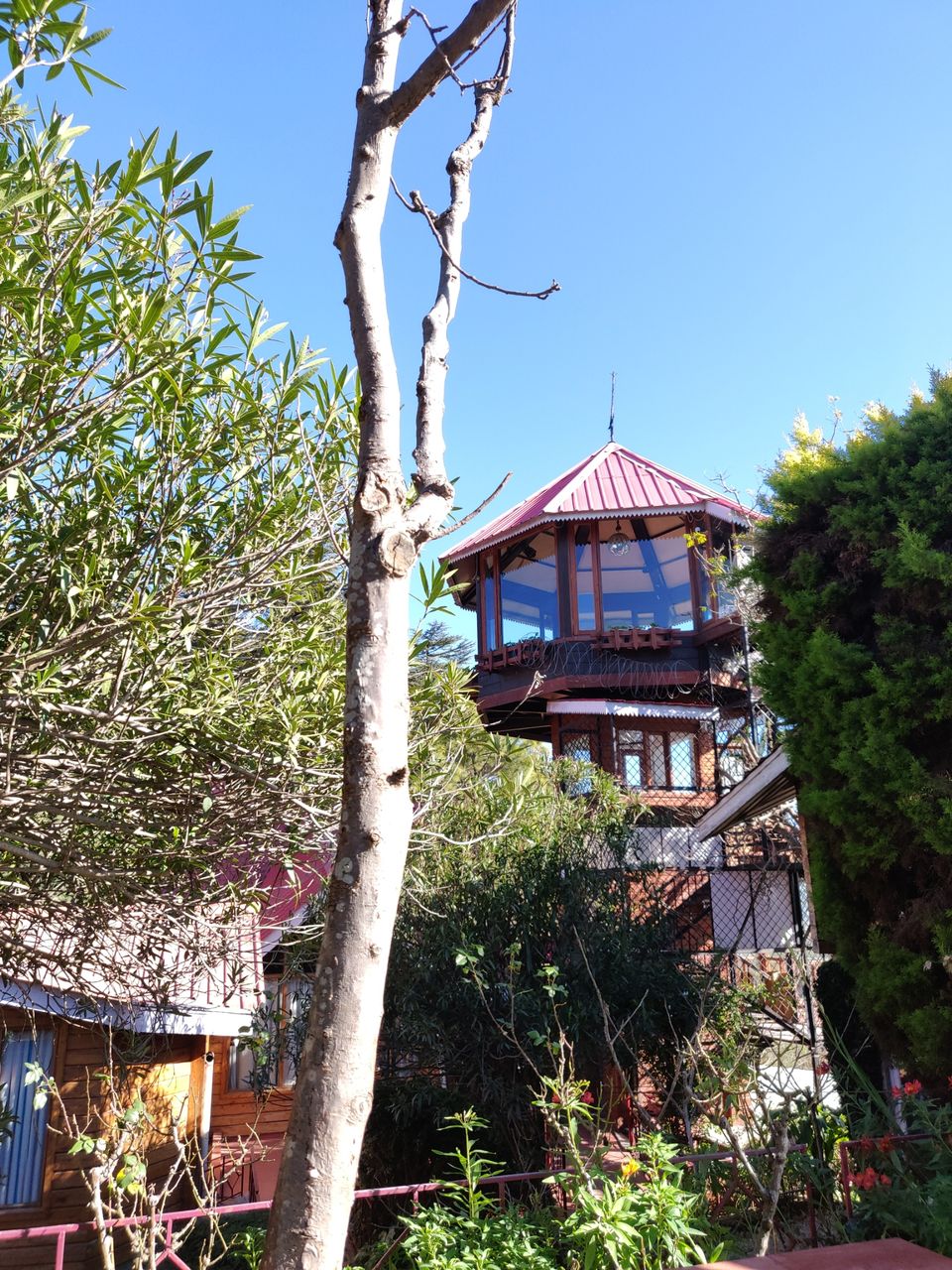 Food:
Let me put it this way, there wasn't one dish that didn't make go "Woah" or "Could I please have the recipe for this?". Meals made to perfection, they really do cook for you and serve you with love and passion.
They keep hygiene and health in mind which is why most of their starters and dishes have minimal oil and are carefully curated so as to please your taste buds while keeping it healthy.
They will customise the food if told in advance and if you have any specific requests, the lovely chefs will go out of their way to give you what you want.
The food is loved by every visitor and I can vouch for it, there's no better Chilly Paneer, Rogan Josh, Dal makhani and Olive Naan out there.
They have an oven more technologically advanced than our gadgets and it blew my mind (really!) The taste is royal, the service is smooth and the menu is unlimited.
Oh, PLEASE try ALL the Indian starters when you visit. You can thank me later. Haha!
COST:
The prices differ according to the season, time and availability. So if you're lucky, you can score a deal of as low as Rs, 5000/- for a cottage. If you're a group of around 8 people then the Family Chalet with 4 bedrooms will cost you approximately Rs. 30,000/- (without taxes and the prices may differ).
Every apartment and cottage costs different. So please check and book well in advanced as the property is usually pretty full. A week in advance will be a good time frame to decide and book.
BEST TIME TO VISIT:
This property is beautiful in every season. The winter season starts from November and lasts up to mod March- this is when your fireplace will be on in your rooms and in the common areas, it's cosy and toasty.
April, May and June are nice pleasant months. (Also the busy months)
Monsoons are beautiful. It's lush green and the the forest, plants and trees are in their highest glory.
Visit whenever you want- any time, any season.
THINGS TO DO:
The best way, personally, to enjoy this is to walk around. Walk around the property (it's huge), take a walk in the forest or go for mini Treks.
If you want to see around, you can go by cars or by foot! You can visit a few places in the vicinity like Shimla, Chail, Narkanda, Kufri or Naldehra Golf Course which is STUNNING.
Apart from that, there are also a few treks that you can go for-
Carignano Trek (11kms fr Chalets)
Mashobra Valley Trek
The Neckline trek (this exciting trek takes about 3 hours to complete)
And there are many other such routes to discover. Be adventurous and have fun!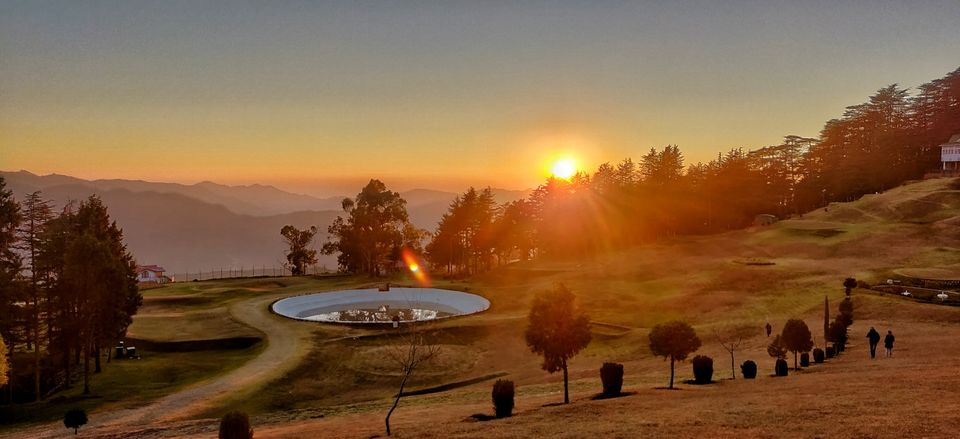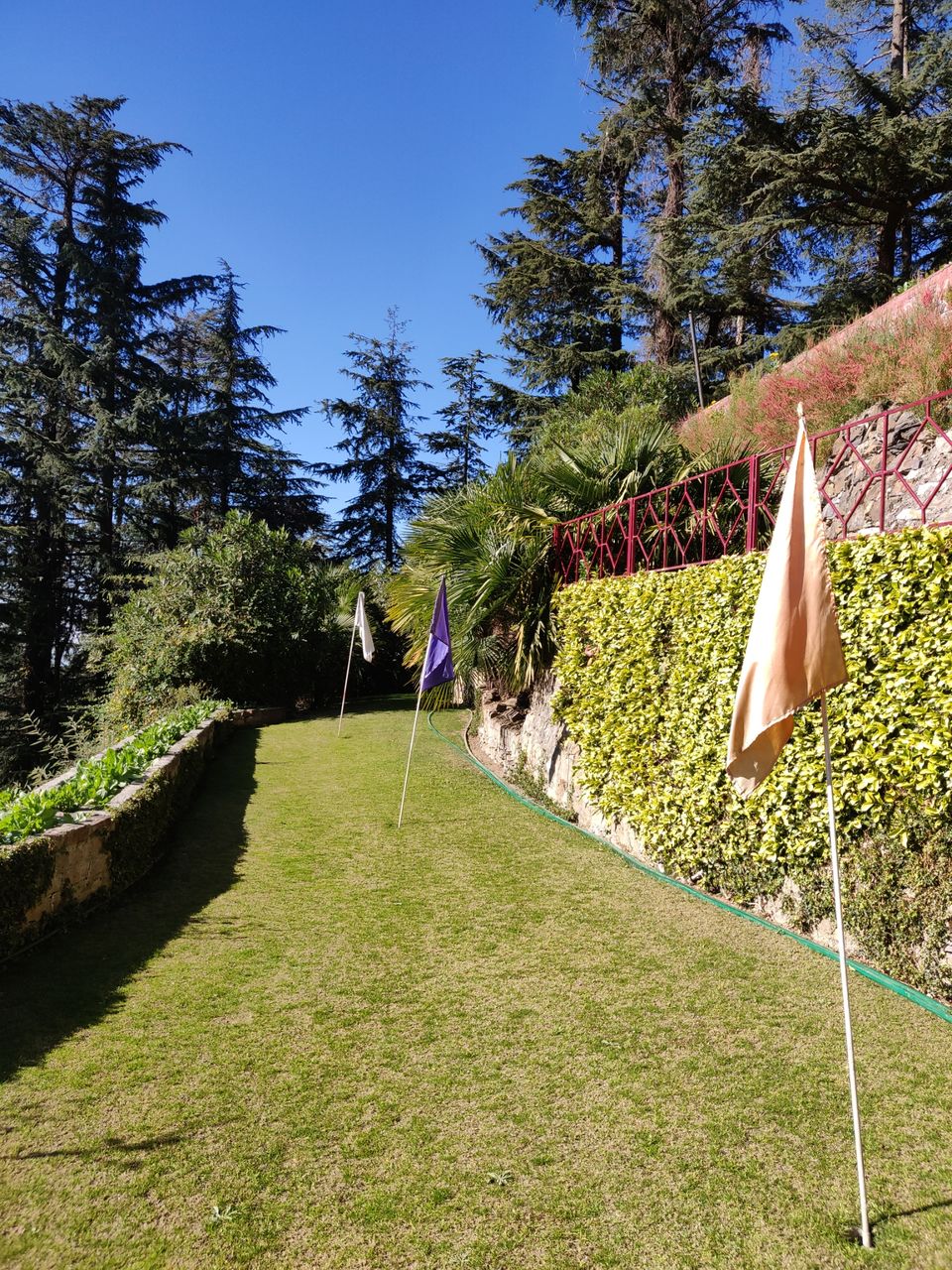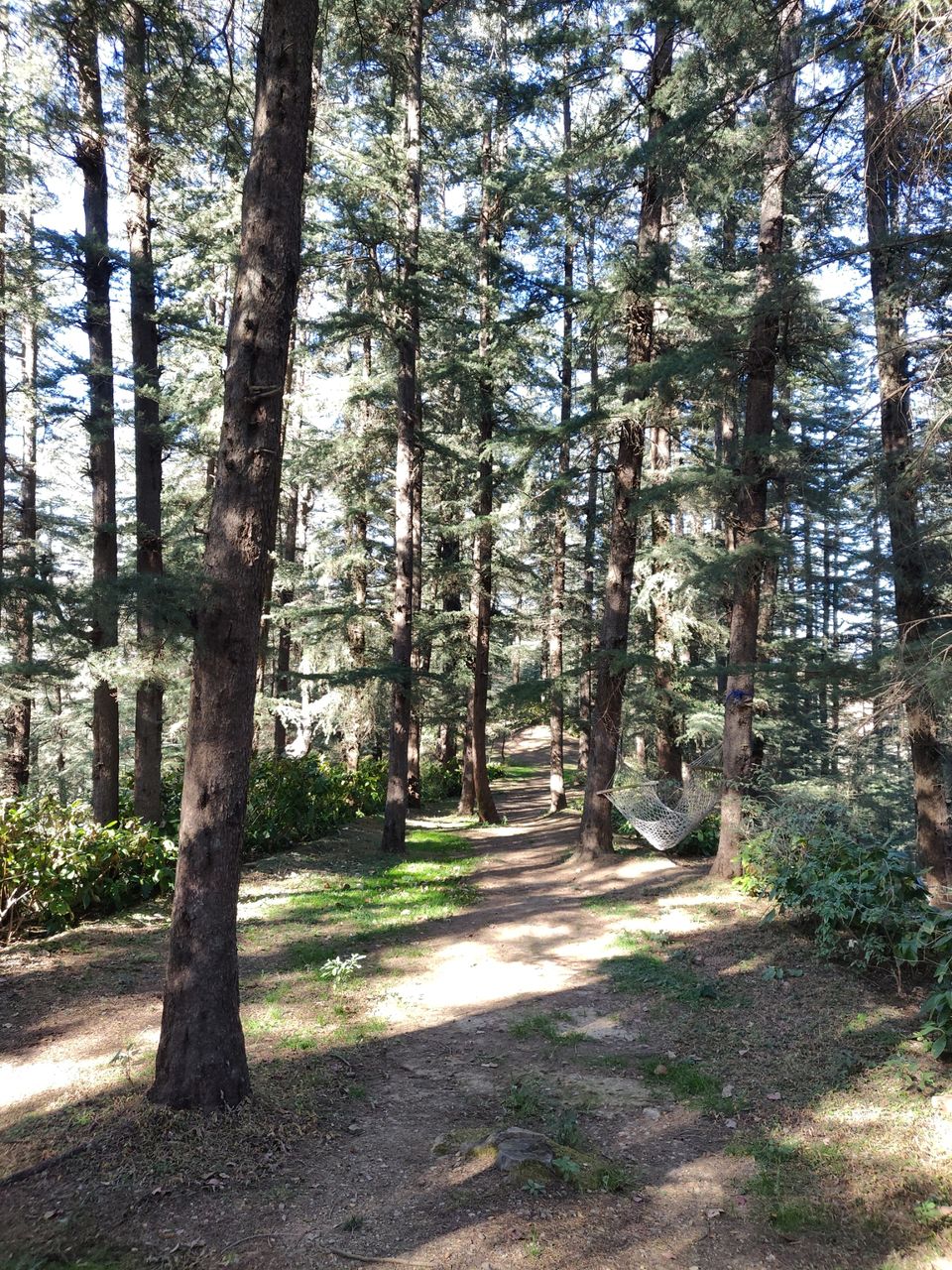 HOW TO REACH:
Chandigarh is the nearest metro city. There are different ways to get to Naldehra. Here's what I did and other ways to reach:
Train: If you're from Delhi or around, you get the Kalka Shatabdi. It's a comfortable train journey and a further 3 hours from Kalka to Naldehra in a car.
By Air: You can either fly to Chandigarh and then also enjoy a road trip (about 3-4 hours depending on the traffic) till Naldehra OR you can opt for a direct flight to Shimla. From Shimla its just a 40 minute drive to The Chalets.
By Road: Driving through the mountains is always an experience in itself. Roll down your windows and enjoy the fresh, crisp air. From Chandigarh, it's about 4 hours to Naldehra. If you're starting from Delhi, then it'll take you around 8 hours in total (again, keep the pitstops and traffic in mind).
Visit Chalets to live the magic I'm talking about.
All pictures are by Tanvi Jain (eatslurptravel)
Do you know of a destination or a resort, homestay or a hotel you can't stop raving about?? Write on Tripoto and earn some points while encouraging fellow travelers.