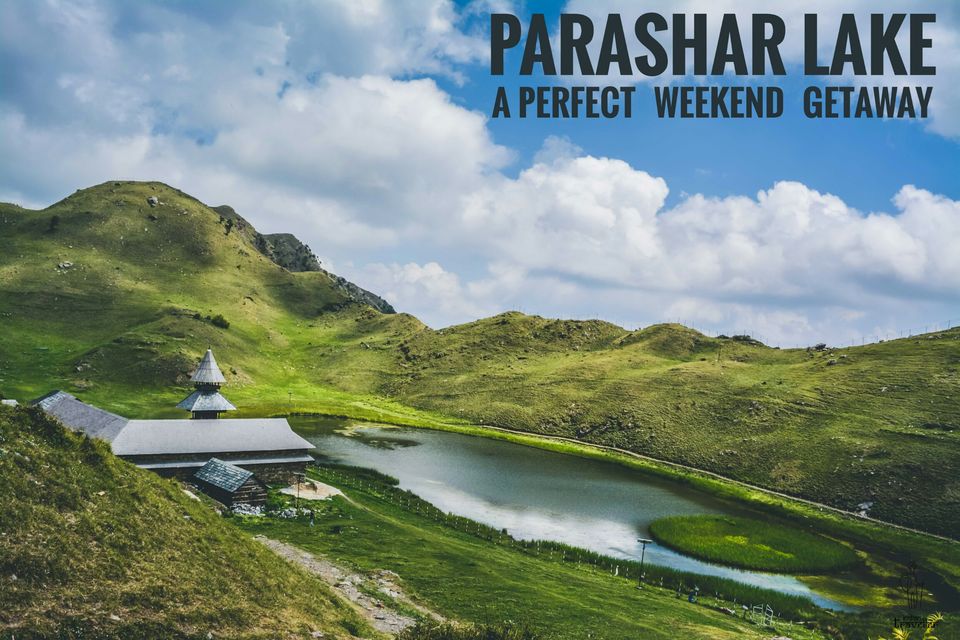 Parashar lake is a perfect weekend getaway from places like Delhi and Chandigarh. This article describes my short trip to the lake and also about stuff like 'How to reach Parashar' and 'What is the best time to visit Parashar' etc. The cost that I have shared is including a to-fro ticket from Delhi in a bus.
How did I reach Parashar Lake?
It was May 2016, Me and my friend(Bhushan) were returning back from Chanderkhani Pass trek (you can read about the trek here) and we had 2 extra days with before we reach Delhi to leave for our respective places. We decided to stop at Mandi and thought of visiting Parashar Lake, as I had already heard a lot about it from my friend from Himachal. Month of May is not exactly the best time to visit this place but the serenity, tranquility and scenic beauty of this place made me fall for it and it still is in my plans for winters this year. It's a very short trip and can be easily done from Delhi over a weekend. The weather changes here quite frequently and you can see amazing cloud play over the lake within few hours of your stay there.
We took a bike on rent from Mandi through a contact of Bhushan's friend staying in Mandi and it costed us 1200 Rs as the rent. We just had to give our Photo Id card as security and no extra deposit costs. From Mandi, the lake is around a 52 km drive through hills. We left around 10.30 after having a light breakfast and the route was fun. We crossed IIT Mandi, Tehri and few small villages on our way. The road is initially proper but as you move closer to the lake, it gets really bad and 10 km before the temple, you will hardly find road to drive. We managed doubling and reached the temple around 1PM.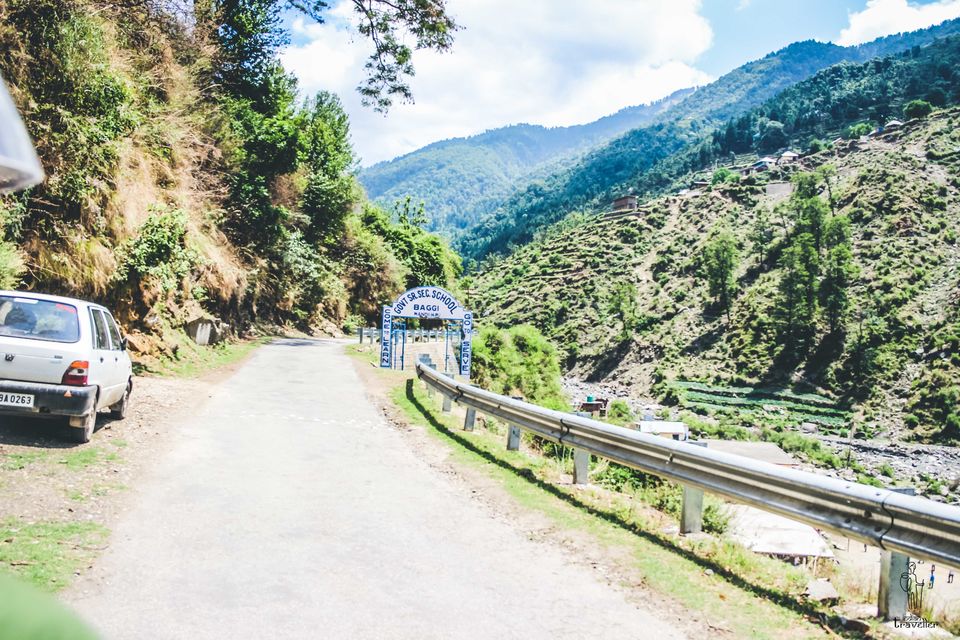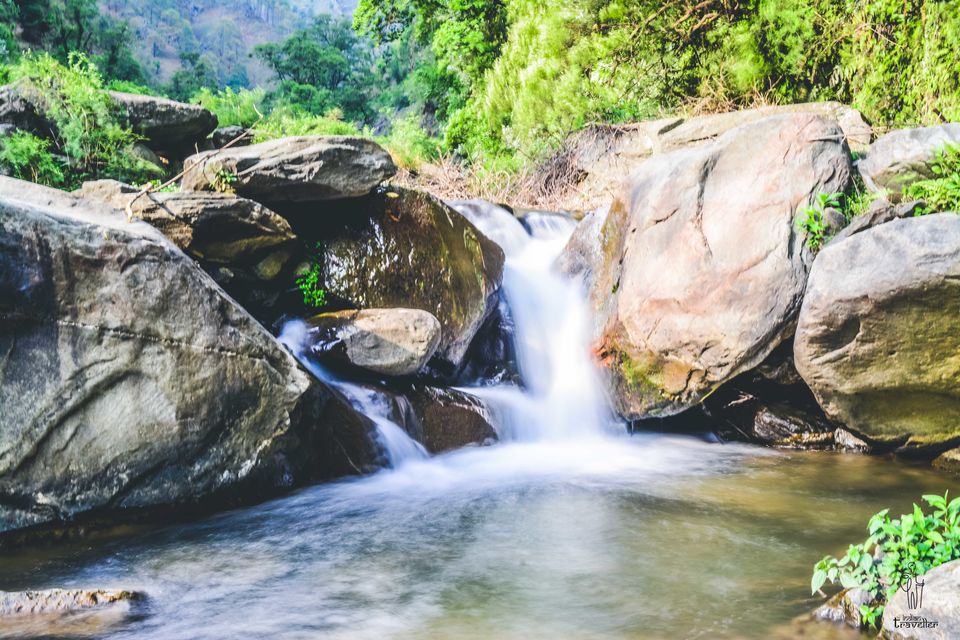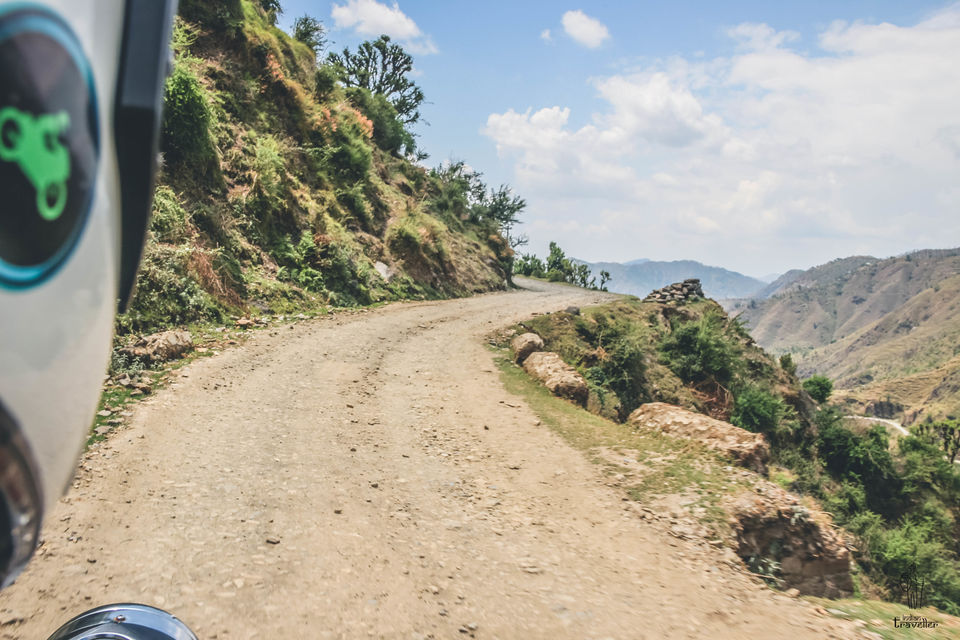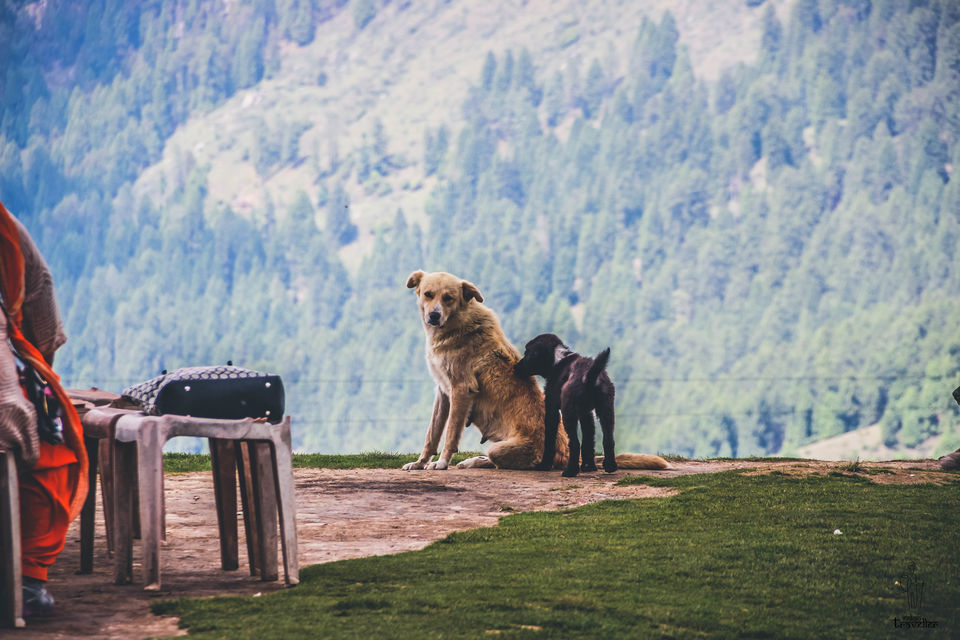 About Parashar Lake/ Parashar Muni Temple
The lake is located at a height of 2730m (9000 ft) and holds a saintly position there. Next to the lake, there is Parashar Muni temple which is believed to be built in 13th century and its construction is still under myths. The lake also has a floating island in it and the actual depth is unknown. Locals say that during one of the storms they have seen tall trees drowning in the water without leaving any trace on the outer surface.
Mythology says that Bheema, one of the Pandava brothers created this lake after the Kurukshetra war got over. Pandavas were returning with Lord Kamrunag and when they reached here, Kamrunag likes the place and surrounding so much that he decided to live here forever. Bheema, then rammed his elbow on one of the mountains to create a dent or crater and thus the lake was formed. Locals also believe that the lake is in the shape of Bheema's elbow.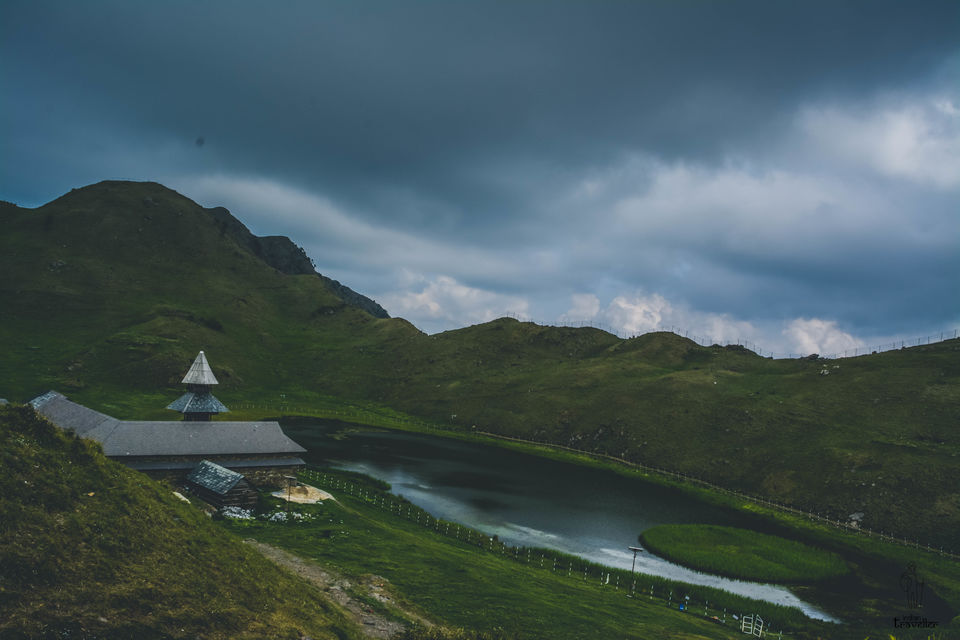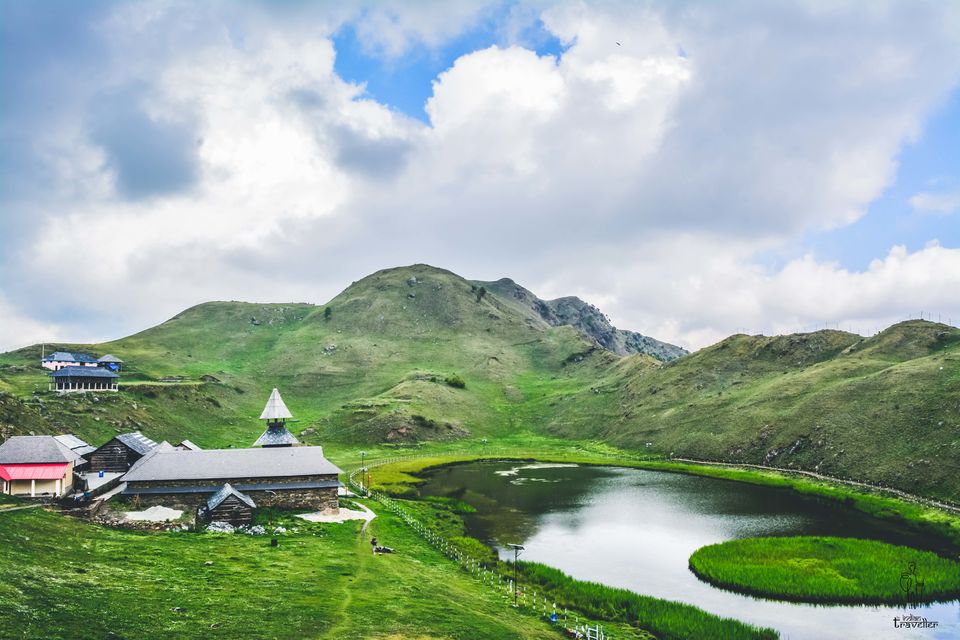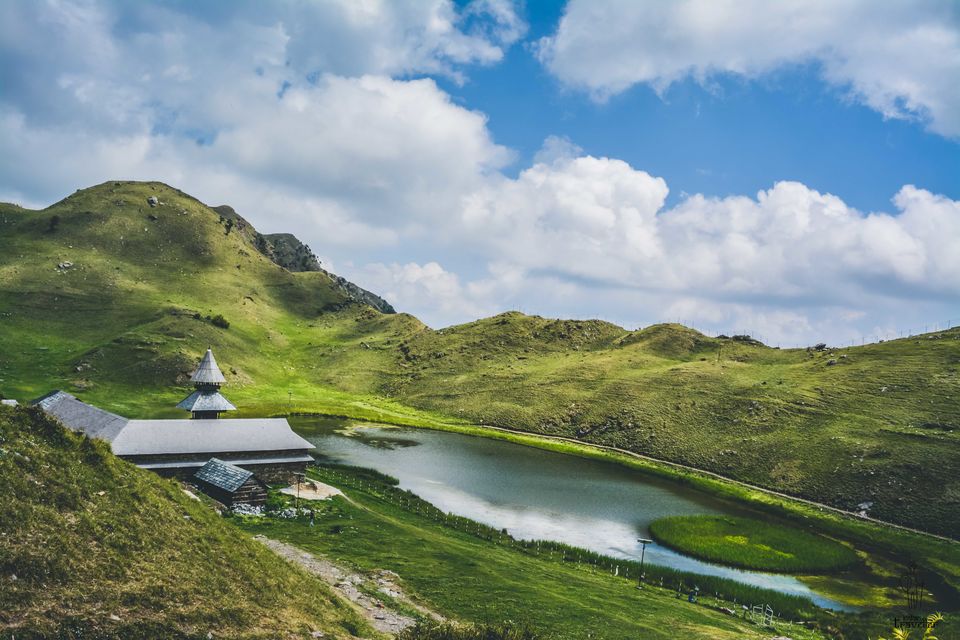 Coming back to my trip, after reaching at the top we had maggi and tea and took a few shots. The weather was very pleasant and we interacted with few of the Israeli tourists who said that they come there every year during this time or monsoon. We also met a few sages there and talked to them about the history of the temple. The shop owner was very friendly and he was talking to us about how people expect him to charge everything at MRP at 9000ft above sea level. There were horses and mules in the plain lands nearby. We also met an adorable puppy and a dog at this place and spent some time feeding him biscuits.
I made a short time lapse of the clouds playing over the lake and it looks spectacular. You can check the 30 sec clip here.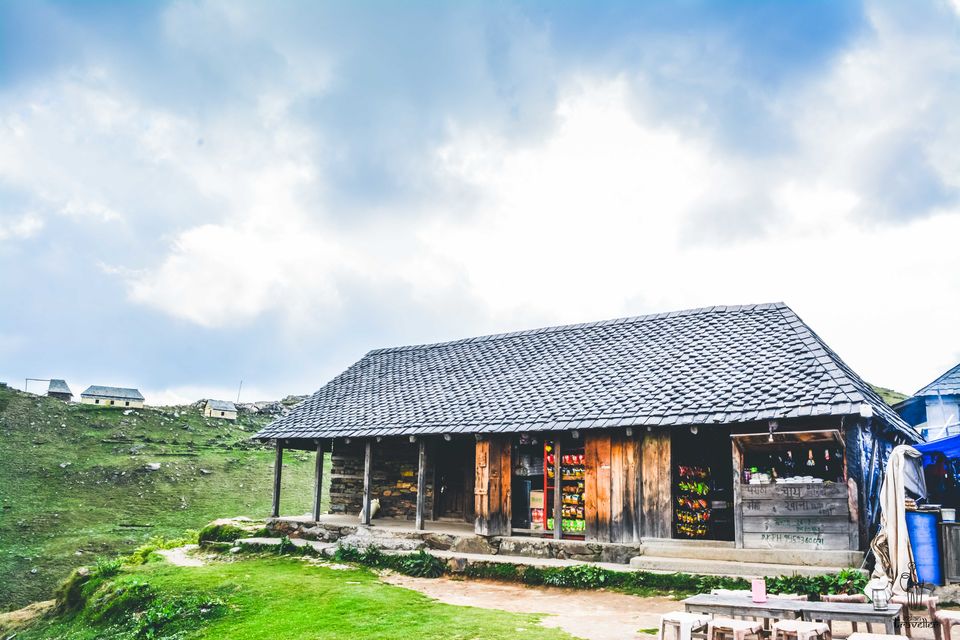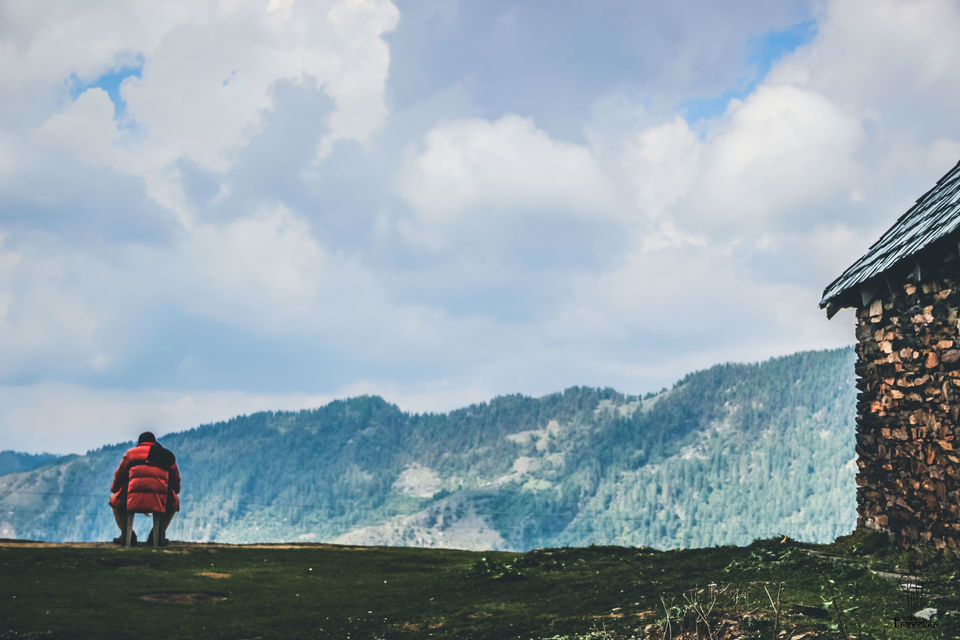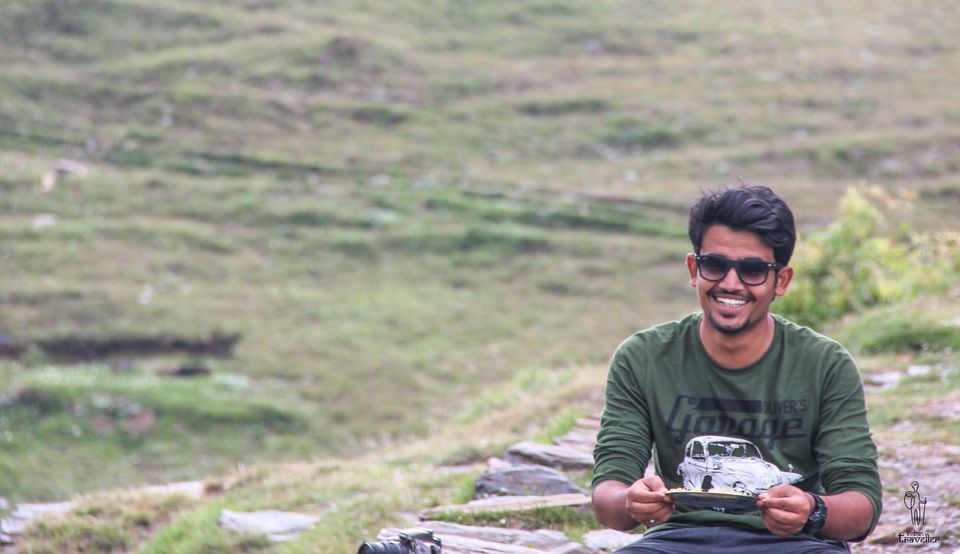 And then came the most interesting part, Bhushan and I played cricket with children there and it was so much fun. The ball was made of threads and we only stopped before the ball went into the shrubs, near the prohibited area of the lake. This remains as one of my most special memories from my trips. If you are a cricket player and a fan of the game, its a different feeling to play with a young sage at 9000ft above sea level. I felt really good looking at the smile on that guy's face after we finished playing.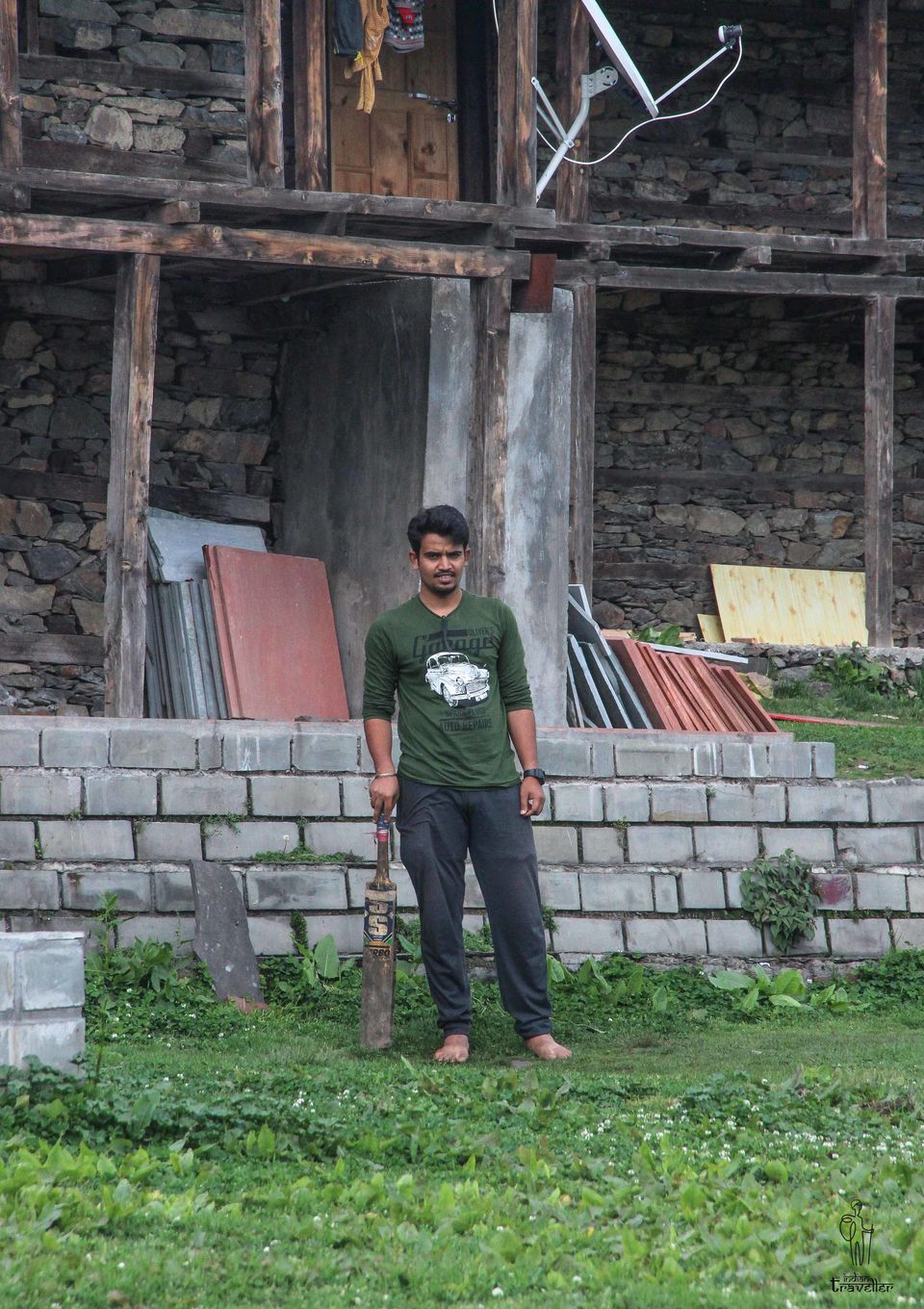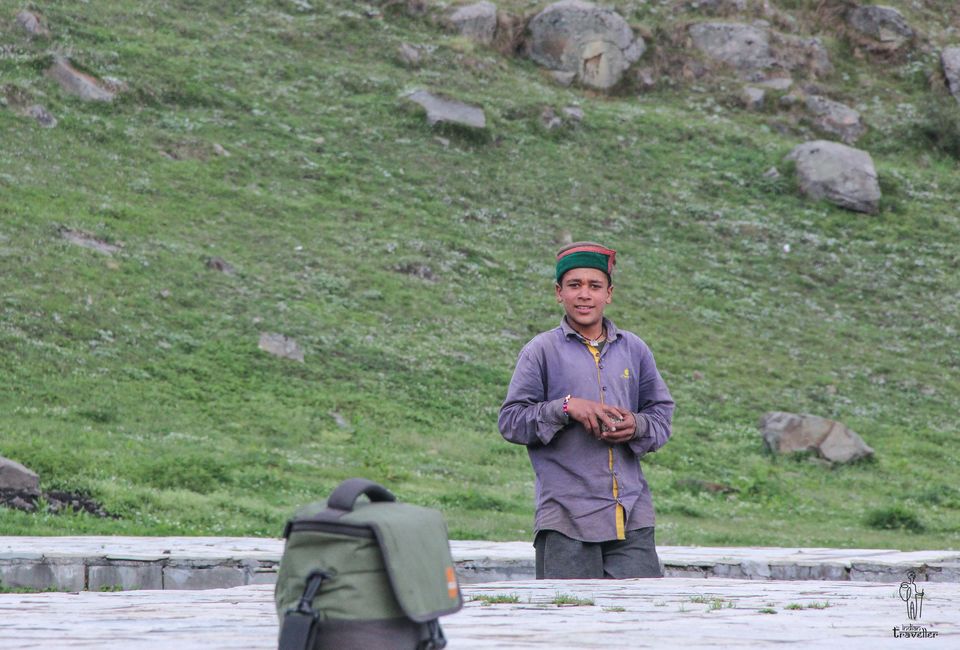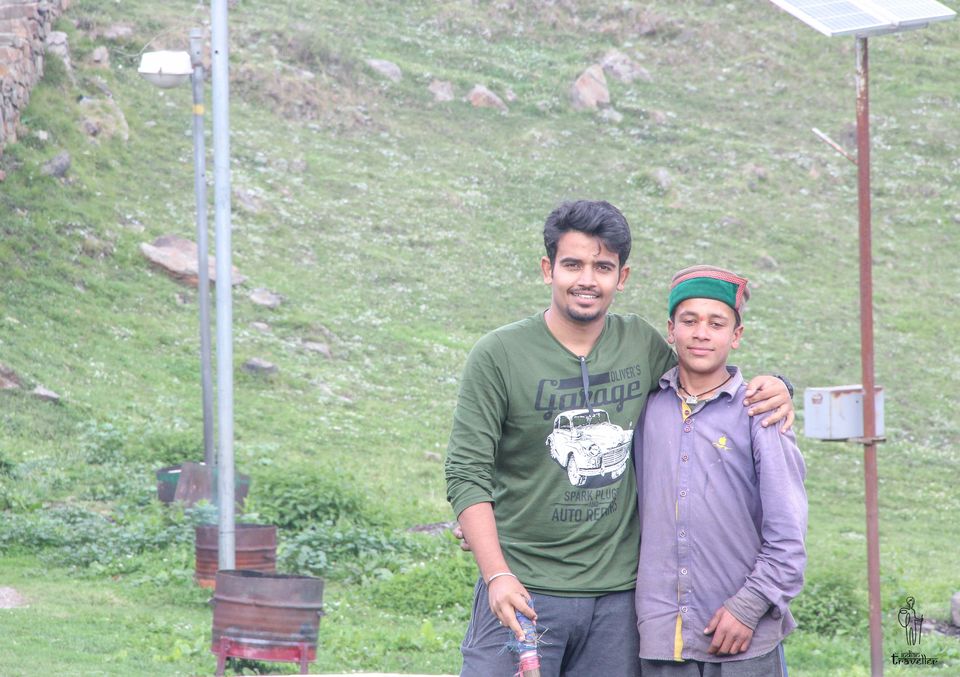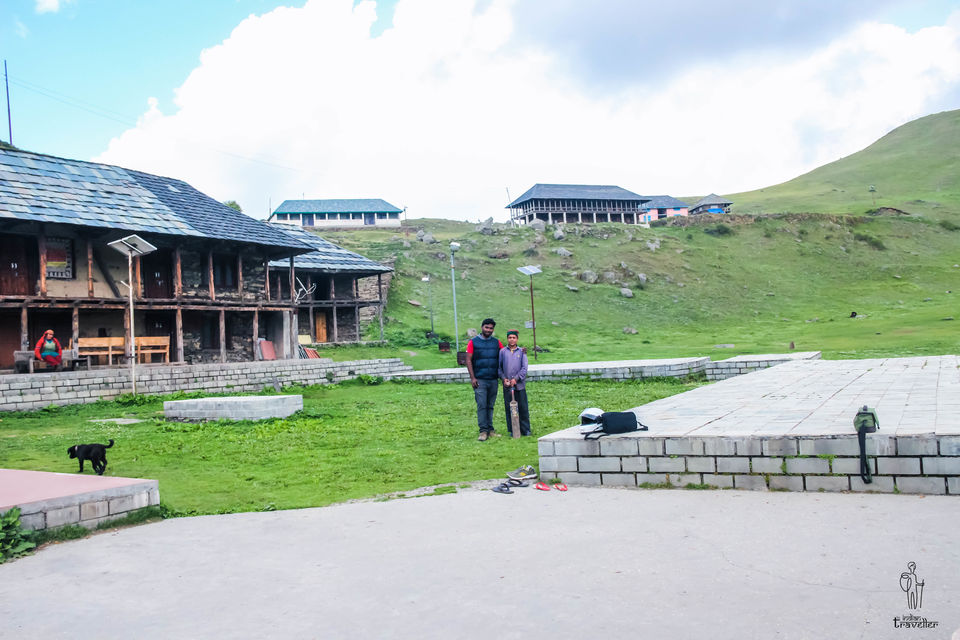 Trekking and Camping at Parashar Lake
As I mentioned before, you can also trek for the last 6-8 km during winters to reach the top. It is an easy-moderate trek and fully covered with snow during peak season. You can also camp there on the top and this is the best thing you can do here to rejuvenate yourself. You can book packages online or even go with your self-plan.
Food at Parashar Lake
There are 2 shops at the top where you can buy general confectionaries and things like Maggi, Momos, noodles etc. The food is slightly overcharged but it is totally worth having a hot cup of tea with maggi in such serene environment.
Pictures of Parashar Lake during Winters and Birds Eye View
The following pictures are not taken by me and they belong the respective owners. I have just put them here to show how the lake and temple looks like during winters and from a bird's eye view.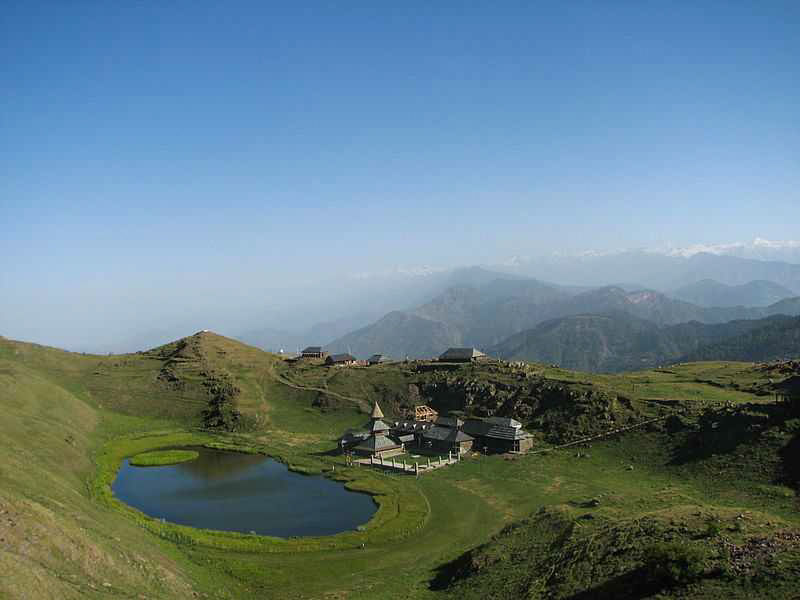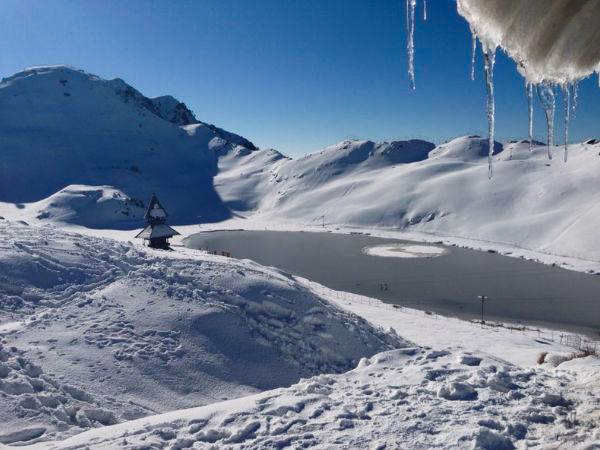 How to reach Parashar Lake:
You can take Volvos from Delhi to reach Mandi, which is an overnight journey. After reaching Mandi, you can either book a taxi or take a bus in summers, which takes you till the topmost point. In winters, you can drive till a point which is around 6-8 km form the main point. The trek route is completely covered with snow and the lake looks spectacular during the winter season. (November- March). You can even reach Parashar lake from Manali and Kullu.
The bus ticket costs around 100 and you can go in the morning bus and come by afternoon, or camp there and come down the next day. Hiring a private vehicle costs around 1500-2000 Rs.
Best time to Visit Parashar Lake
If you want to see the snow covered lake and beautiful white landscapes, you should visit it during the winter season; i.e November to March. And if you love green hills, vibrant landscapes and colorful flowers, monsoon is the best time to visit this lake.
Places to visit near Parashar lake/ Mandi
Apart from Parashar Lake, Mandi itself is a beautiful town and you can visit the old temples there. Mandi is situated right on the Bias river and the weather becomes really pleasant during monsoon season. You can also plan and visit Barot, Aut, Shikari Devi and Kamru Nag temples. Some of these places can be trekked during mild winter season.