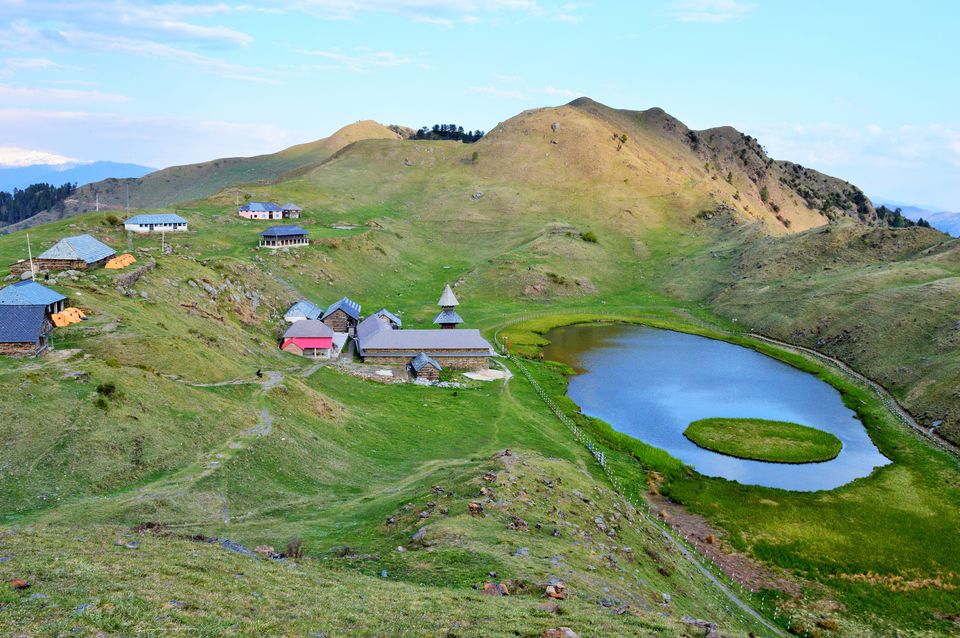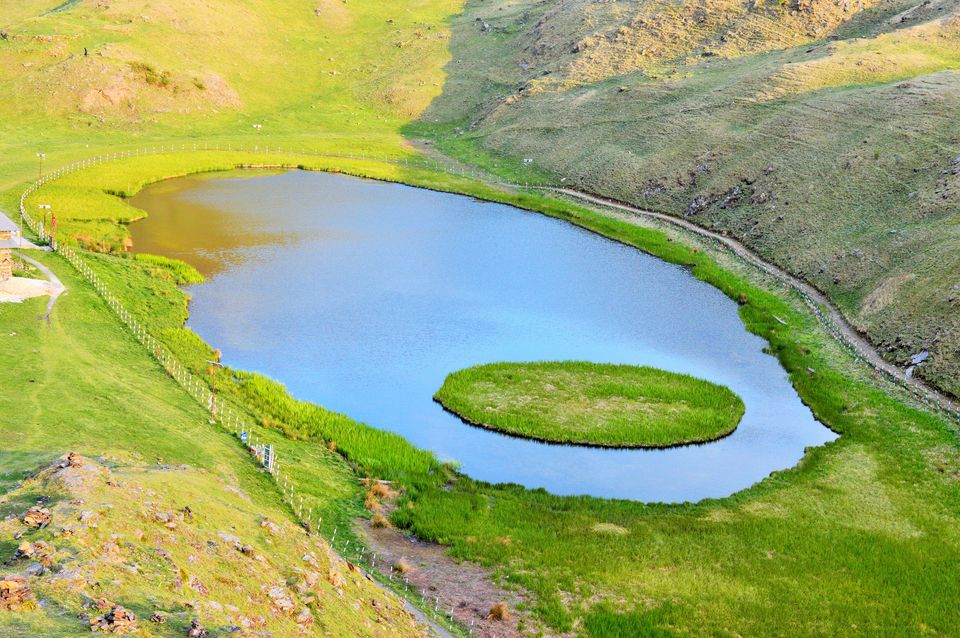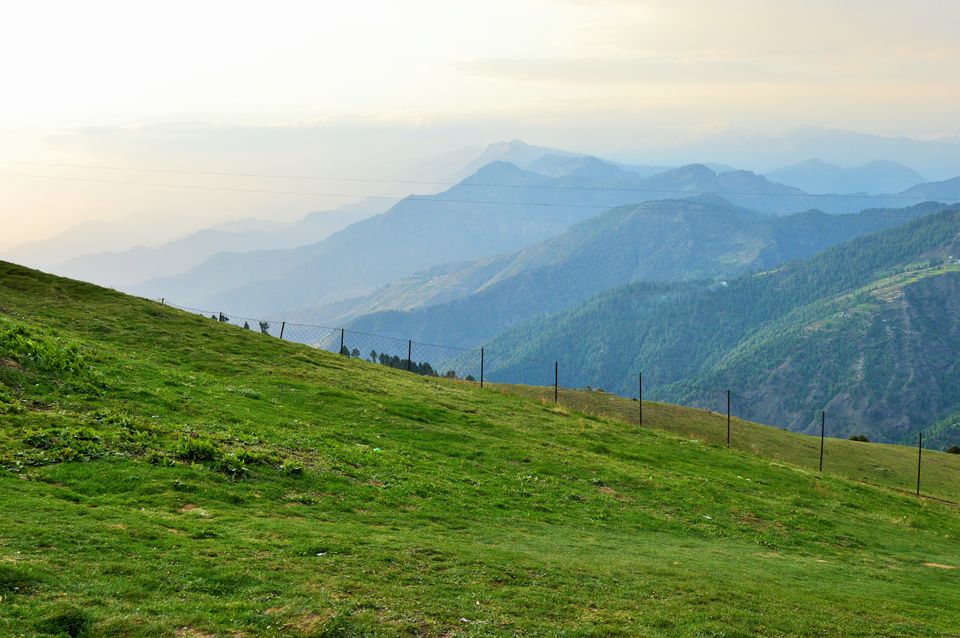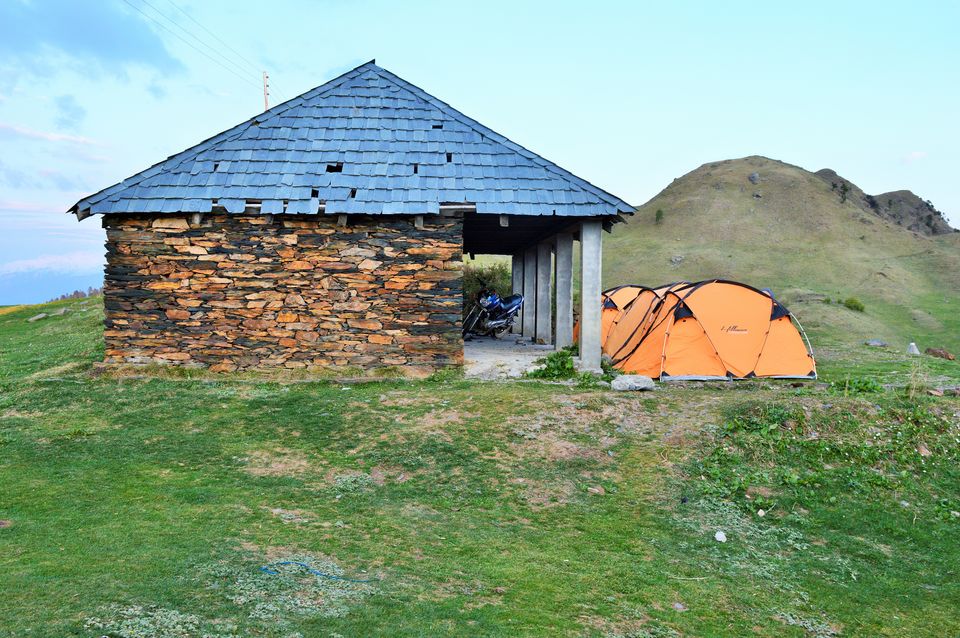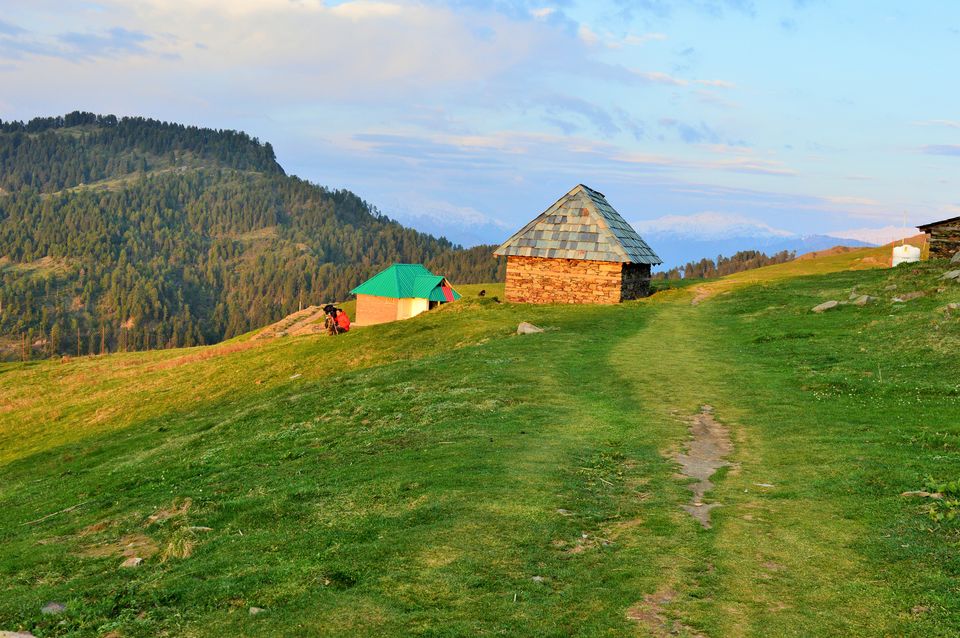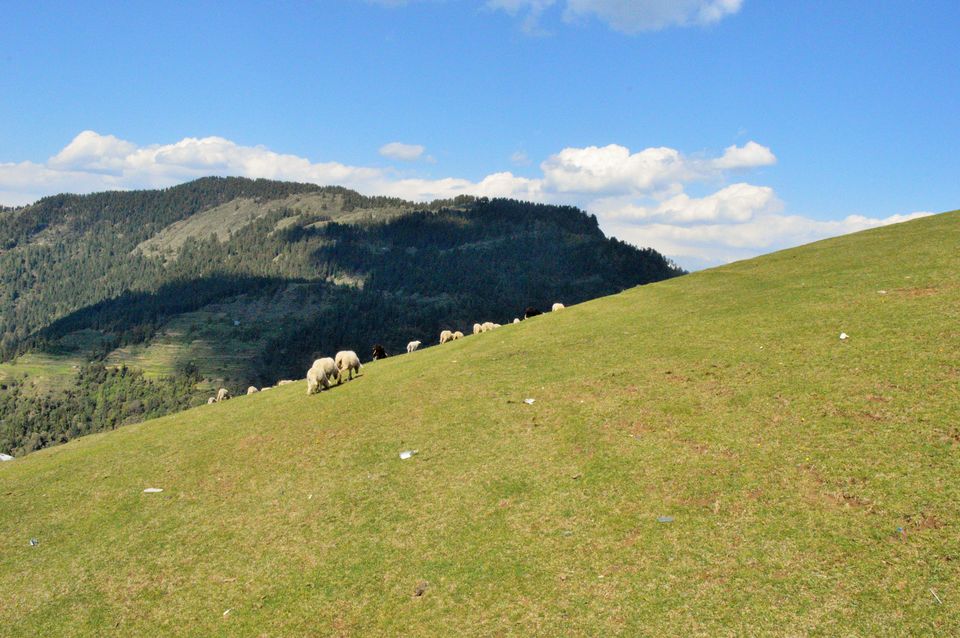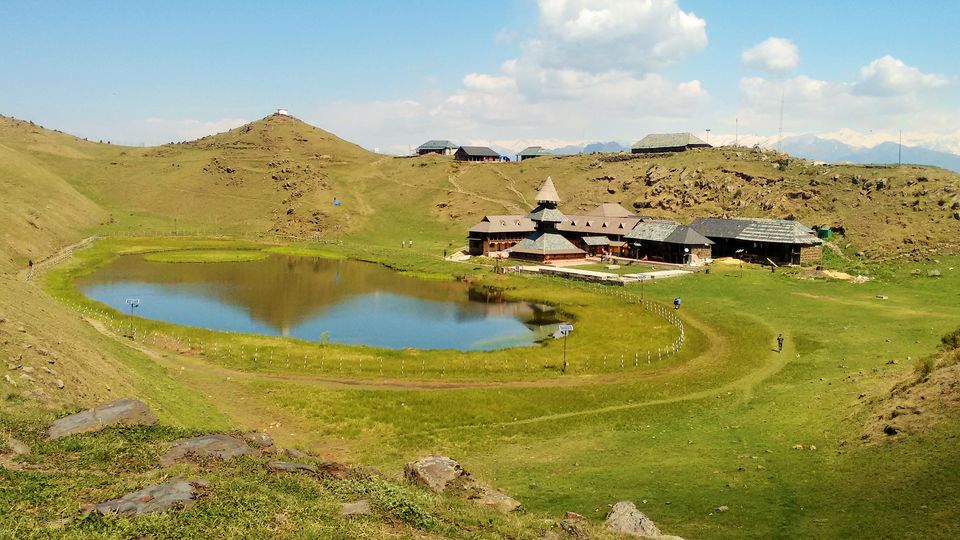 A calm deep blue water lake surrounded by Dhauladhar ranges in Kullu Valley gives you many reasons to visit there. The place looks majestic in both summers and winters. In summers, it looks like a beautiful scenery nothing less than the Scotland of India. And in winters, when white carpet of snow fully covers the lake and it reflects the golden sun rays, the view is breath-taking beautiful.
Landscape:
Parashar Lake, lies 50 KMs north of Mandi, is one of the top most offbeat places in Himachal Pradesh. Located at the altitude of around 9,000 feet, it can be your perfect weekend trek with its proximity and good road connectivity with cities like Delhi, Chandigarh, and Dehradun etc. Trek is approximately 14 Km from Baggi to Parashar.
History and Culture:
As per the Priest in Parashar Temple we met, this sacred place was built in 13th century by a 6 months old child from a single Deodar tree and it took 18 years to complete. Interesting fact is that no iron bolt has been used throughout the architecture. Sage Parasher is believed to have meditated here. Another unique thing about Parashar Lake is its floating circular island that keeps changing its position through-out the year. As per saying, there have been few failed attempts to ascertain the depth of the lake which later proved it bottomless. You also might enjoy the traditional festival held twice a year.
Climate:
This place is open for visitors throughout the year except for winters, i.e. Dec. through March. The temperature varies from -5 degree c to 23 degree c in the year. Dense forest area makes the weather very unpredictable, be ready to experience surprise rain or snow fall. But in winters, heavy snowfall cut this area off from the outside world.
Trails of the Trek:
Our journey started with MyTravelPie team from Delhi. After reaching at Mandi by bus, we halted in a restaurant for some time. Then we hired a cab from Mandi to Baggi covering a distance of 25km. Road was quite good till there. Meanwhile, one can enjoy the local culture as trail goes through villages as well. After reaching at Baggi, we prepared ourselves for trek. It was 11 in the morning, best time to start Parashar trek. It is not advisable to start the trek late in the evening as one might get lost his way which is unsafe in the dark.
Trek is of 12 to14 KMs and there are chances to be lost. So we hired a guide. For few kilometres in the beginning, weather was quite favourable and trek was easier but as we climbed uphill, dense forest was there to welcome us. Trail became steep from here and weather kept getting cold. Be extra careful in winters as the path becomes slippery due to snowfall. However, we kept walking through this Mayavan, and out of surprise we found plane ground covered with lush green grass. We didn't miss the chance to take rest there for couple of minutes.
After few KMs of walk, we noticed a forest house at the top of the hill, heralding that we weren't very far from the destination. From here we started following the levelled path to reach the lake for another half an hour or so. We were exhausted now. One of our friends got broke down on the way but with the support of everyone, she did manage to reach till the top.
As we approached the lake, we saw a fenced boundary. To cross it, we put our steps on the gate and the scene of shining lake surrounded by green hills made us immobile. For a moment had we forgotten all our tiredness. A series of wooden huts and 3 storey temple was making this place majestic. Comprised of many ups and downs encountered during the 5 hours of trek, witnessing the beauty up there, balanced everything.
Now it was the time to have lunch. After having delicious Aloo Kadi Chawal, we took rest for some time. Place was so calm that we could just sit and enjoy there for the whole day. In the evening temperature dropped very low. So we decided to take well deserved night's rest in our sleeping bags. Though, it was hard next morning to wake up and see the sunrise, but few of us were brave enough to capture the b'ful pics of that sunrise. Weather was much better that day. So we dwelled ourselves in the serenity around the lake till the evening. We went down to the Temple and other side of the hill. It was worth spending whole day sitting alone in the solitude of nature.
In the evening we packed our bags and started our journey back home. We hired a taxi from Parashar to Mandi to catch the bus. Road was very bumpy till Baggi. But it becomes easier if you have quite amusing group members. :)
It was a perfect break from the sedentary city life. I would highly recommend this trip to anyone who wants to experience the mysticism of Himalayas. Forest trek is the best part of it. And yes, being an amateur trekker, don't take risk to go alone or without guide. After all you would not want to get stuck somewhere or lost your way during trek. You can also go through MyTravelPie team. It was my second trek with them and I am thankful to them for such incredible journey.
If you want to explore another trek nearby, it is from Parashar Lake to Tunga Mata, around 12km uphill from Parashar. This time I missed that, but next time I will not.:)
One of the best places in Himalayas surrounded by mesmerizing beauty of nature.
Very famous village situated on the foot of high hill of Himlayan where you can enjoy the local culture.