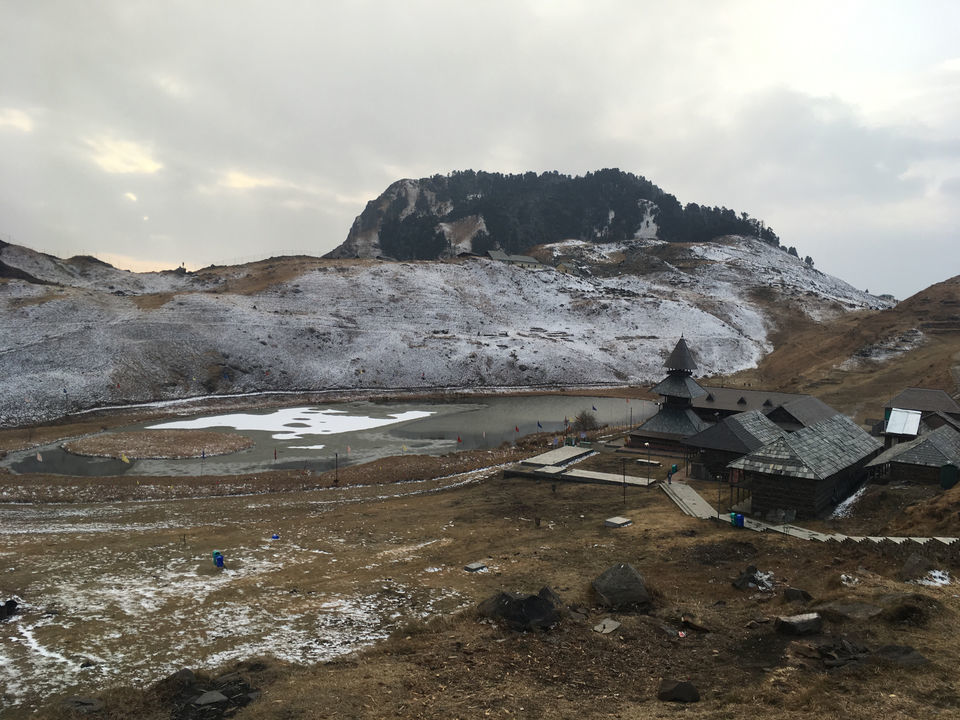 Having weekend trips from Delhi- NCR are pretty convenient. Uttarakhand, Punjab, Himachal all are loaded with such destinations. One of our weekend during peak winters of Delhi was planned to some hill station where I get mix of natural beauty, some winter chills, adventure or trek and ample time for myself and mental peace.
Buses from Delhi to Mandi are quite in number. We took one bus that goes overnight, leaves Delhi at 8 PM and it reaches Mandi in the morning around 8:30 AM. we took a cab from there to reach Baggi. 2 hours drive and cost was Rs. 1000/- . cab may charge you higher from normal market rate. There is union of cabs so it is difficult to bargain, but one must still try.
Road from Mandi to Baggi was drive-able with decent conditions of roads. You can go on self drive also if you can figure out the route. Baggi is one of the points from where the trek starts. There are many more points too. One can explore and find the best one for yourself. There are various tour operators which operate from this point as well. You will find two small cafe to eat, freshen and few ration shops here to store and stack up any needs for the trek. Do not forget to carry water, trekking sticks and some warm clothes. you can also choose to leave your extra luggage at one of these cafe if you don't need them during or after the trek. It is available once you talk to the people at cafes there.
The trek from baggi looks simple as its is not steep initially and you walk on the river bed. But for those who don't want to trek, can take a car and reach parashar too.
I would rate this trek medium. It is steep at some places. And if it rains or snow, then the slippery leaves and mud can be difficult to climb or trek on. its a 5-6 hour trek of 7 Kms approximately.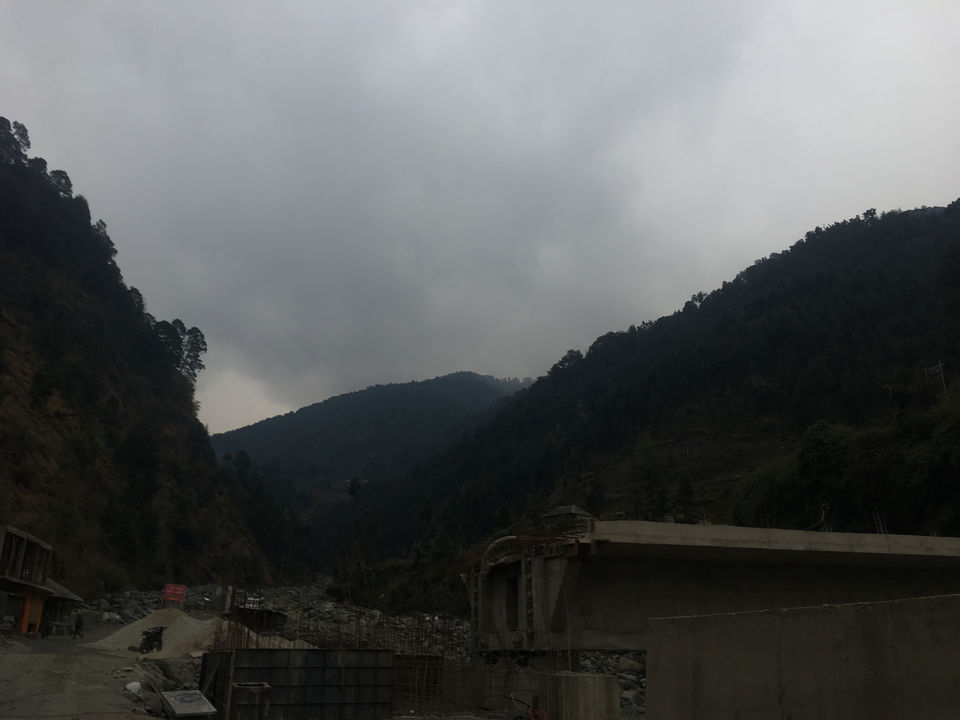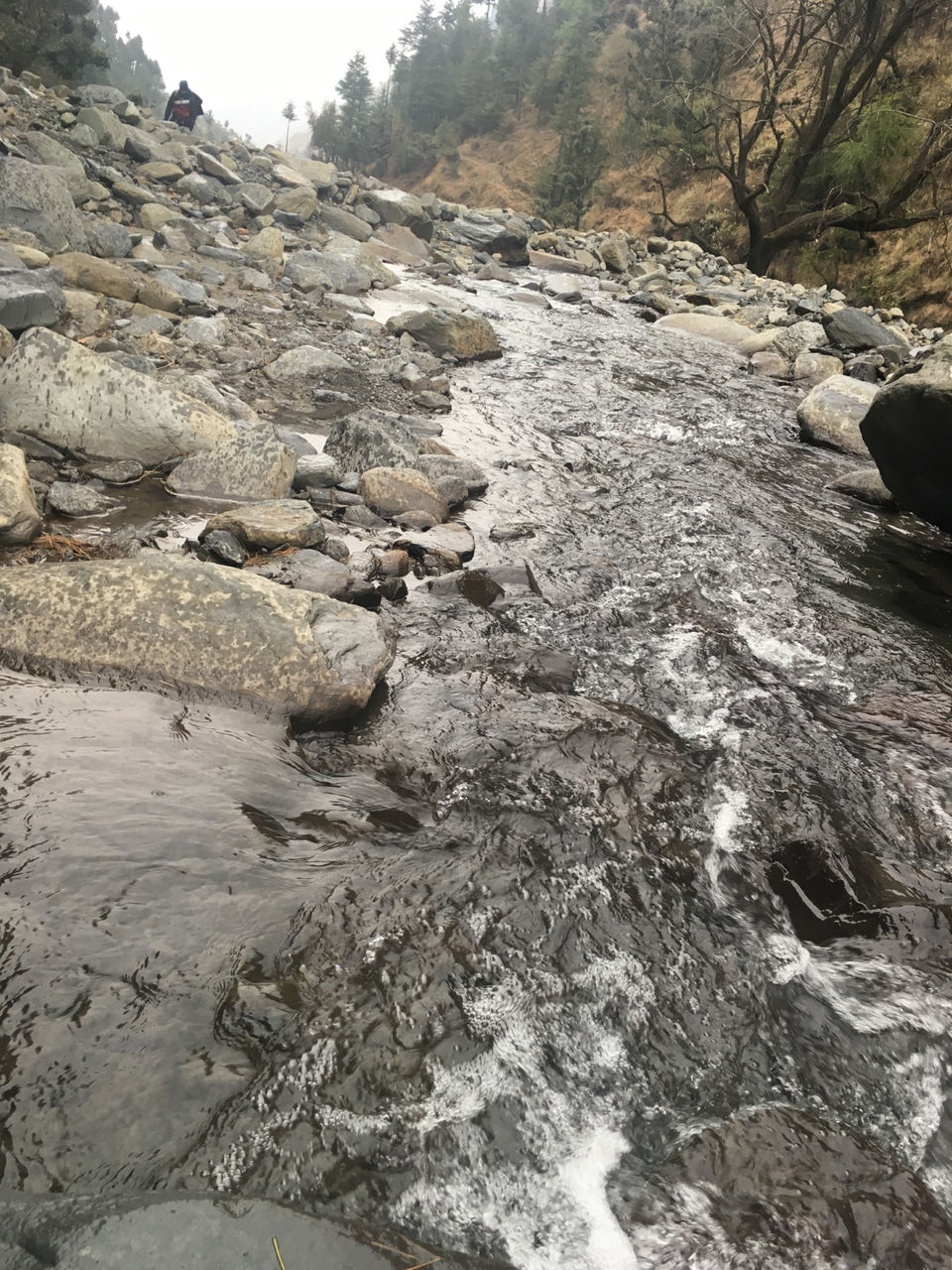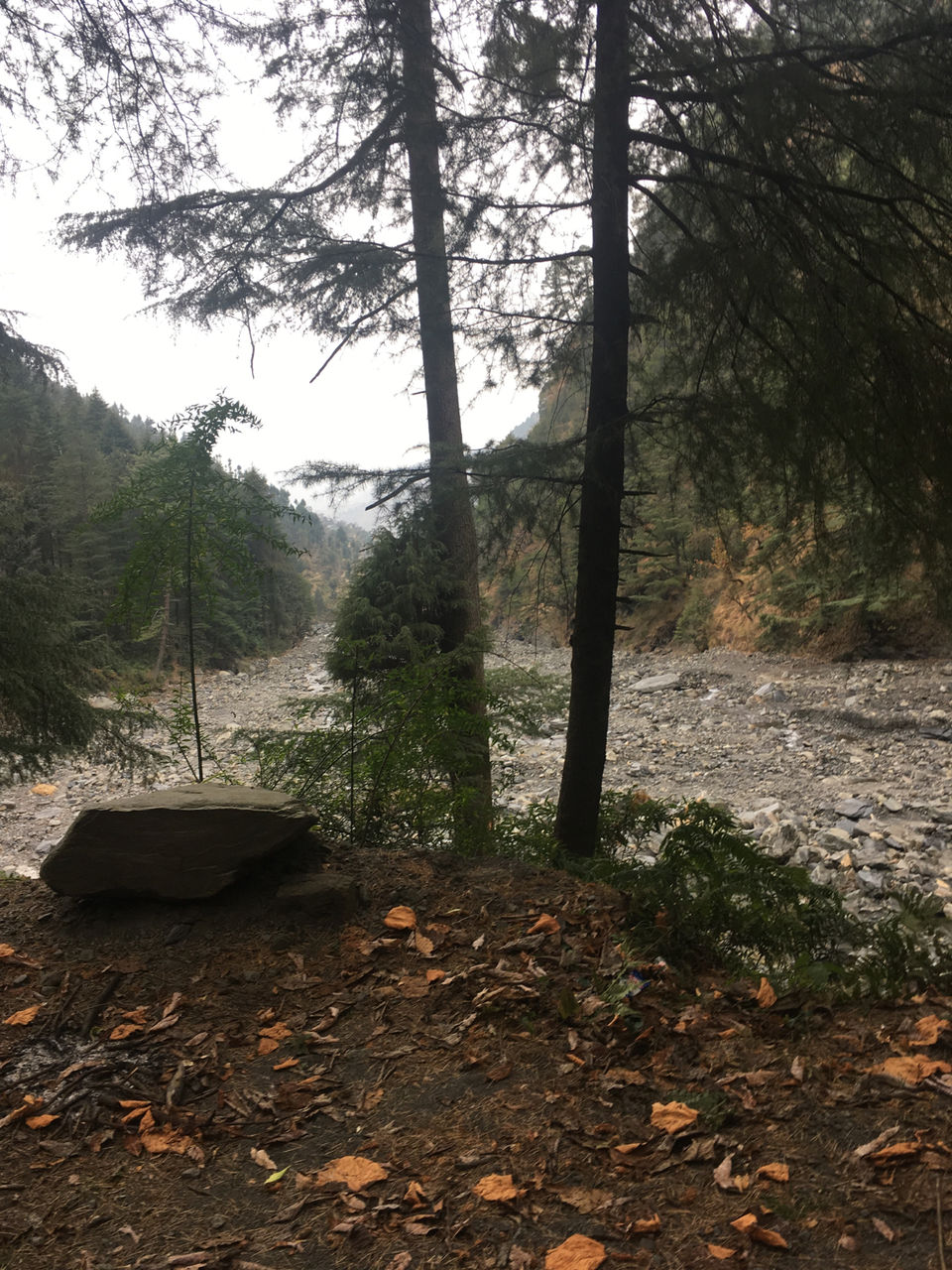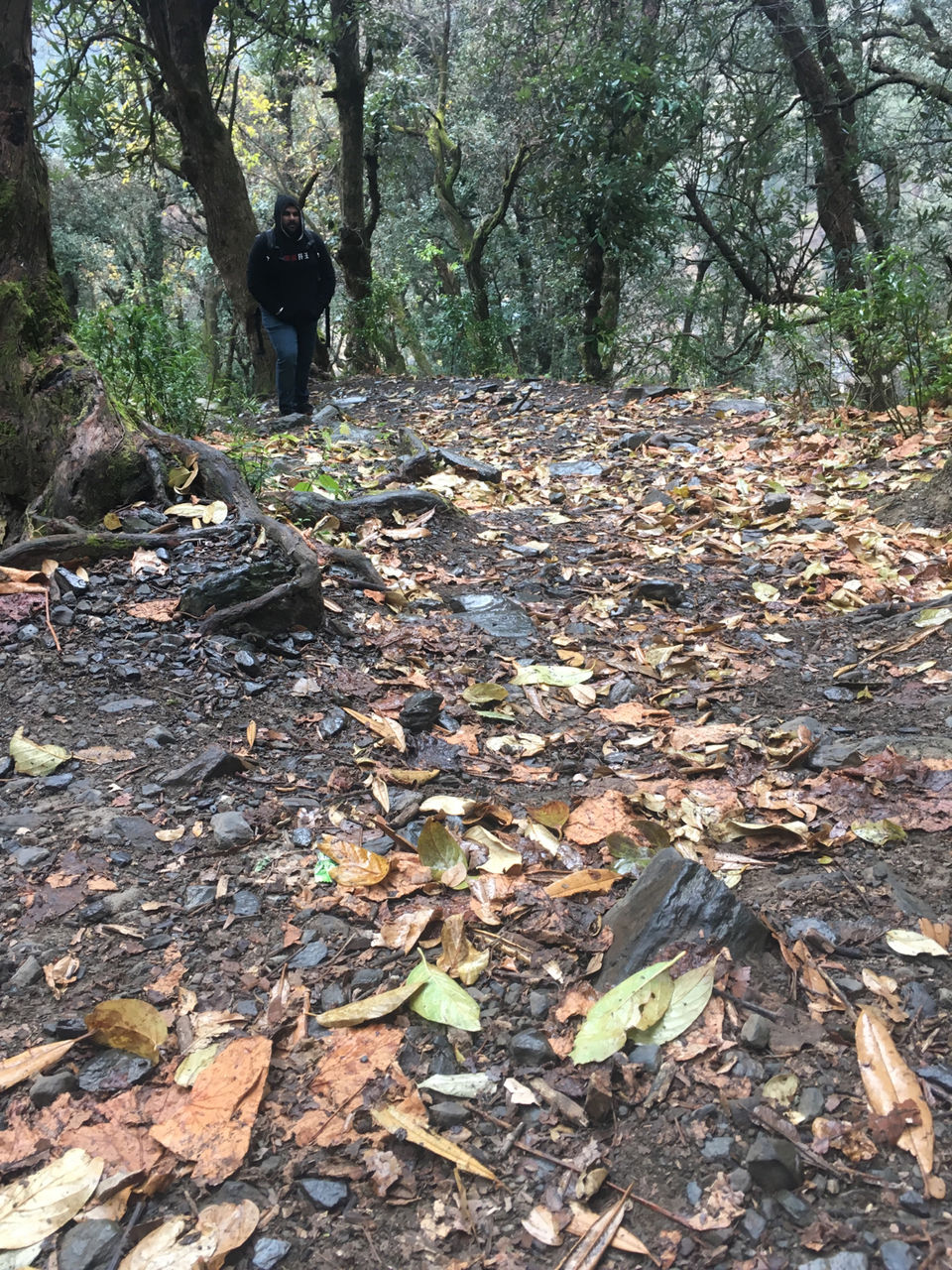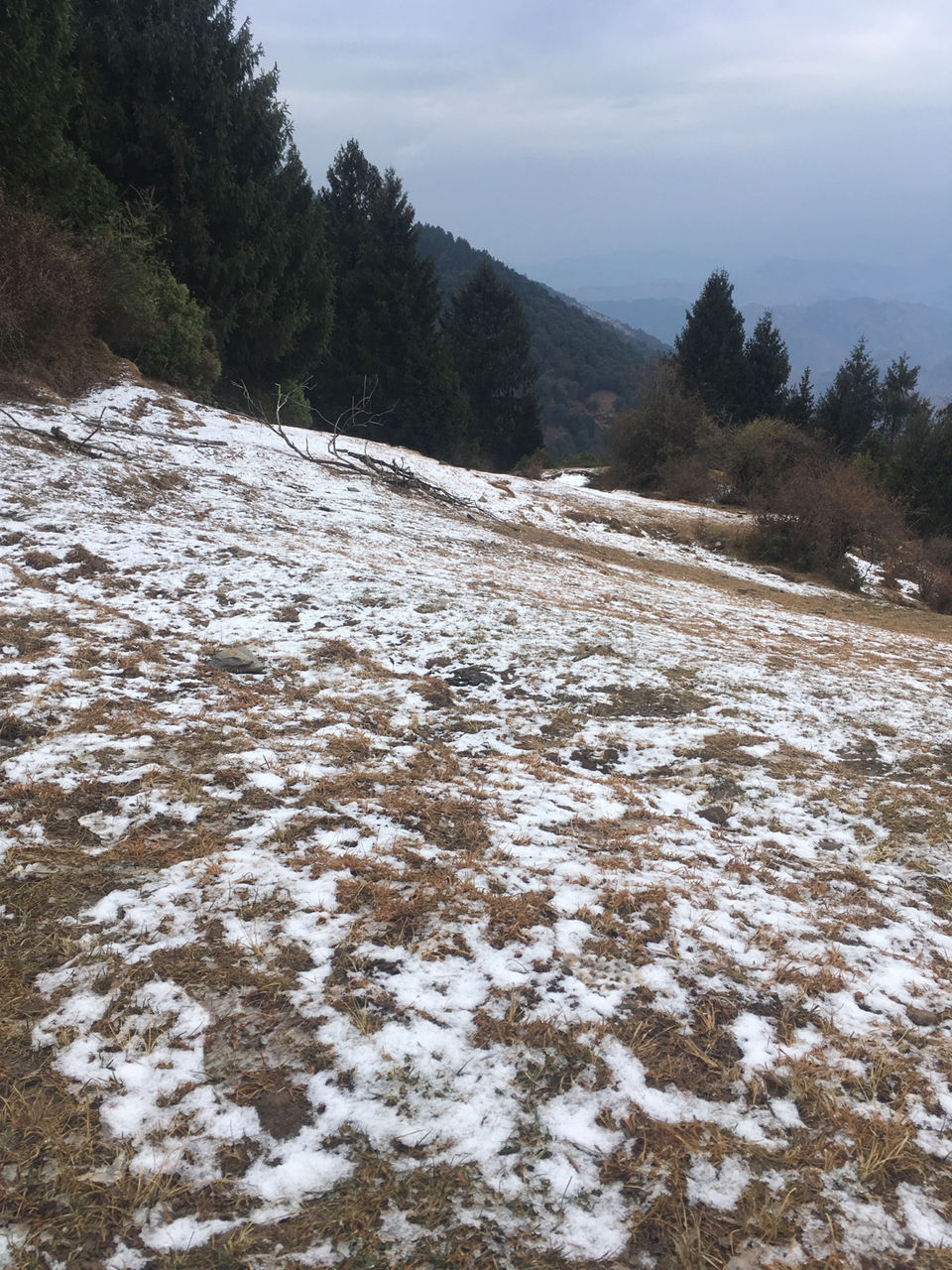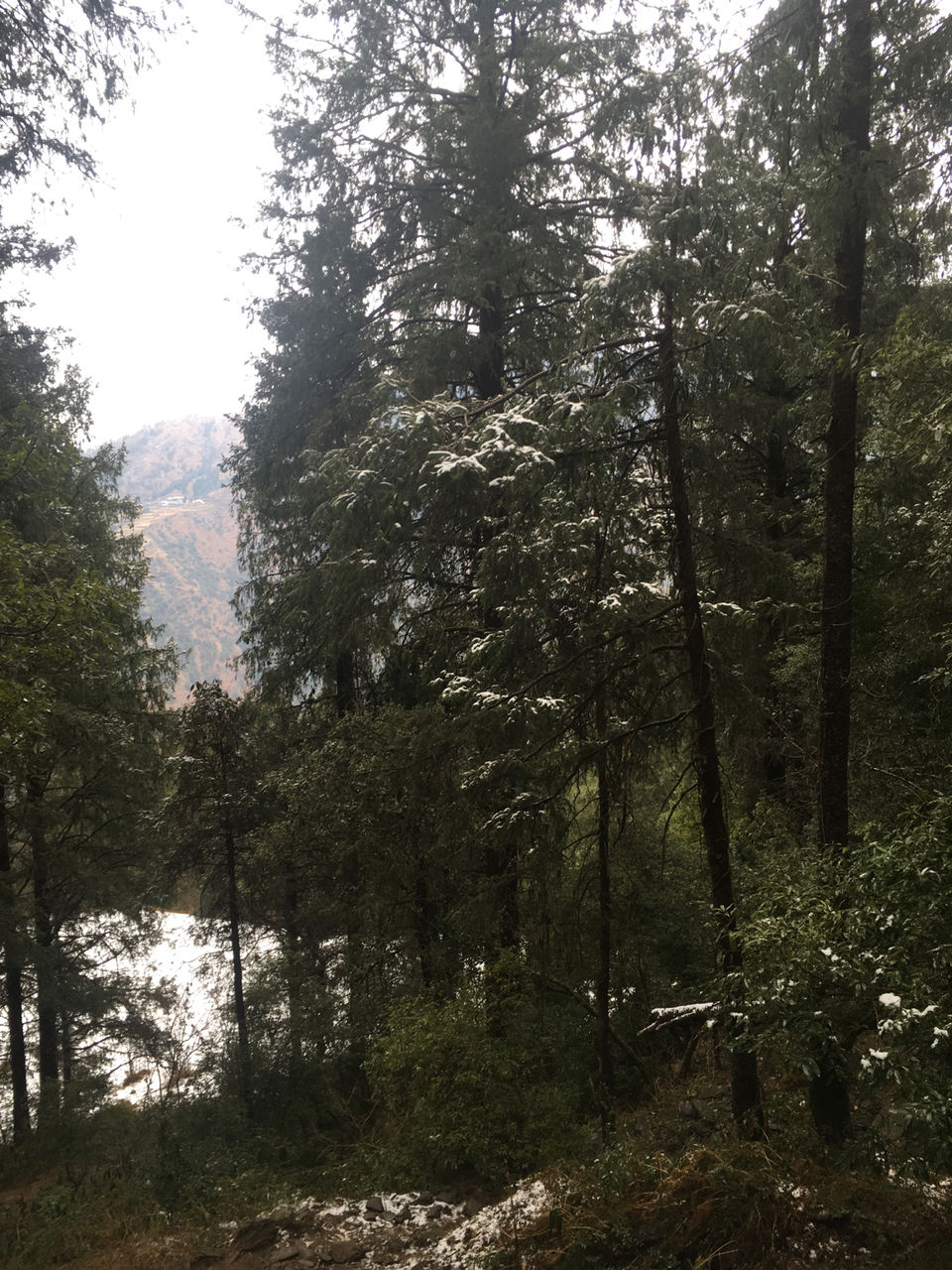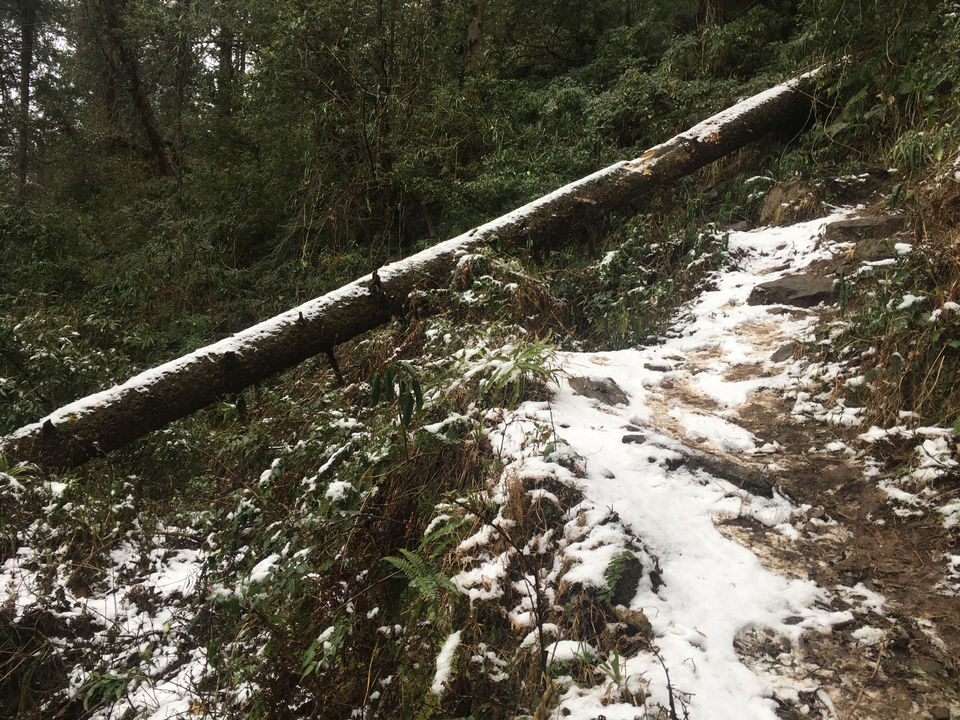 Its a delight for eyes when you reach the lake. Its a barricaded area. the temple, lake and one building for food and stay is within the barricading area.
Few points to be kept in mind :This is a religious place. Please maintain the sanctity
There are no washrooms inside the barricaded area. No alcohol is allowed inside this area. so if you want to drink, take up guesthouses or stay away from the area.
You can choose to take a dip in lake if weather permits (I did not or I couldnt do this... it was freezing).
The first thing we did was to have darshan of Parashar muni, the founder of astrology. you can also stay inside the temple. The temple has wooden flooring and structure. It is very convenient to stay here also.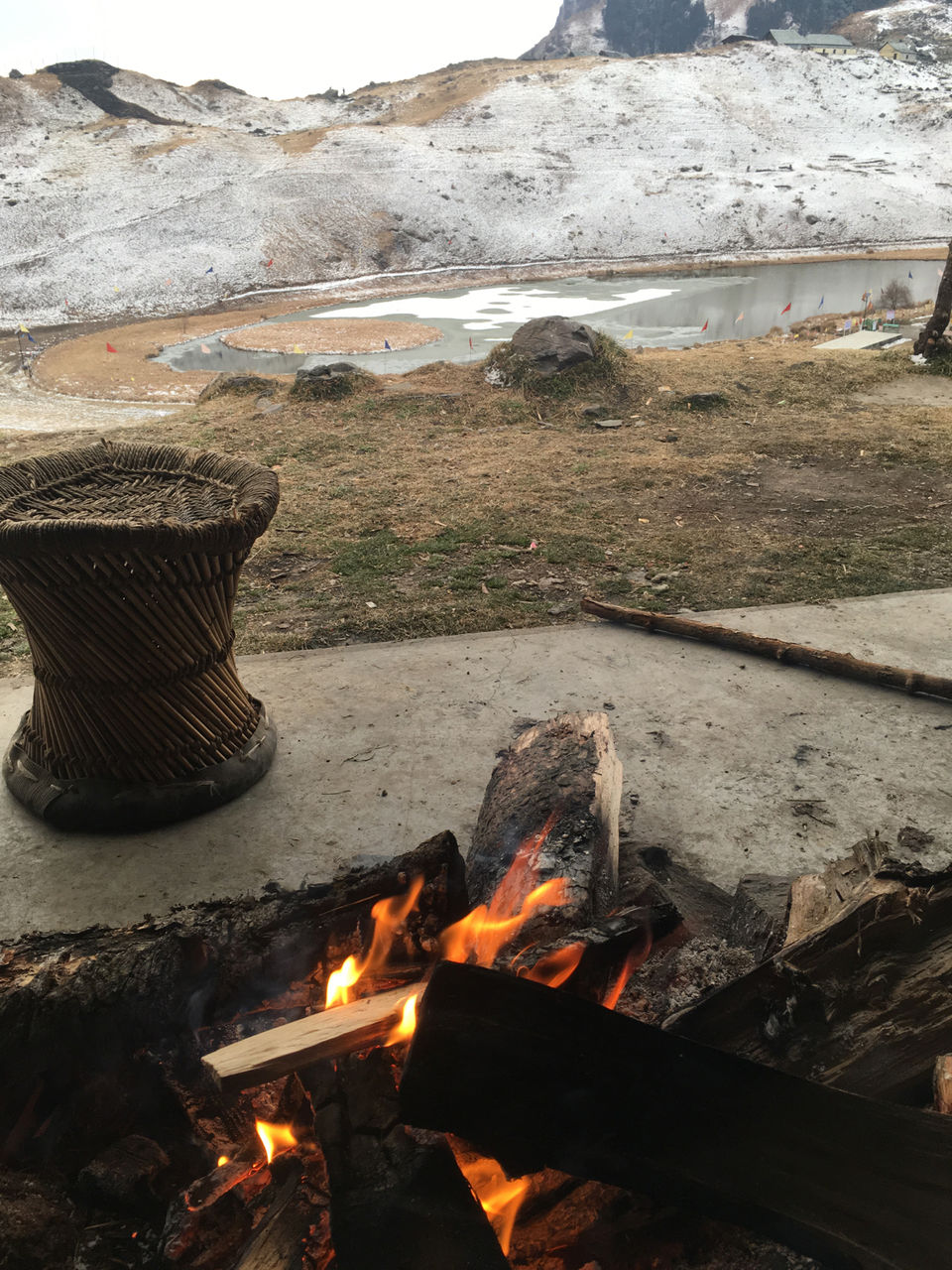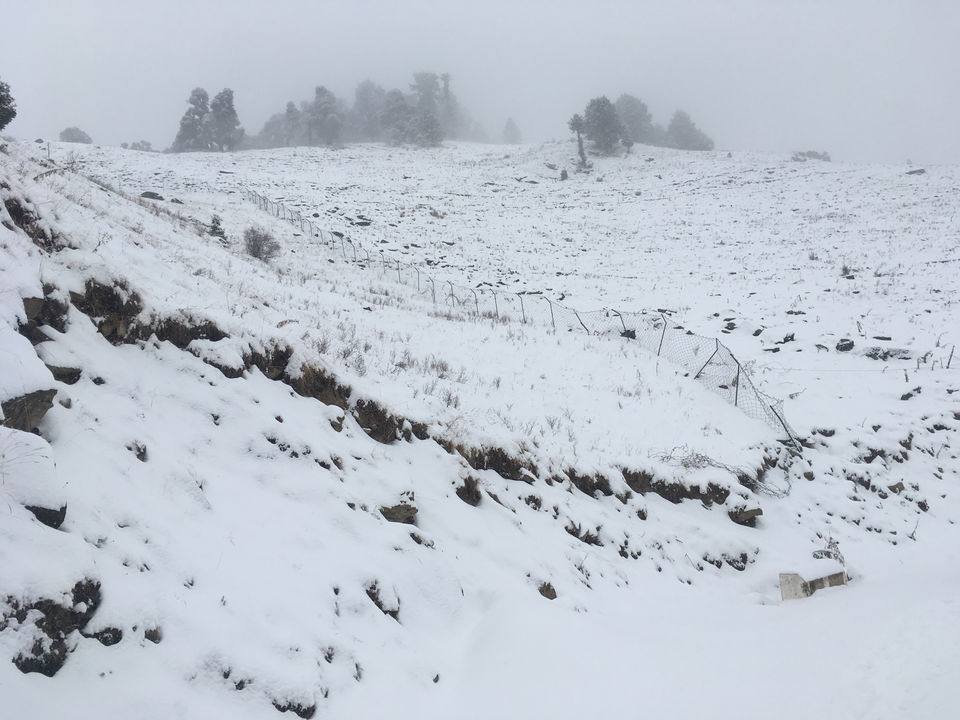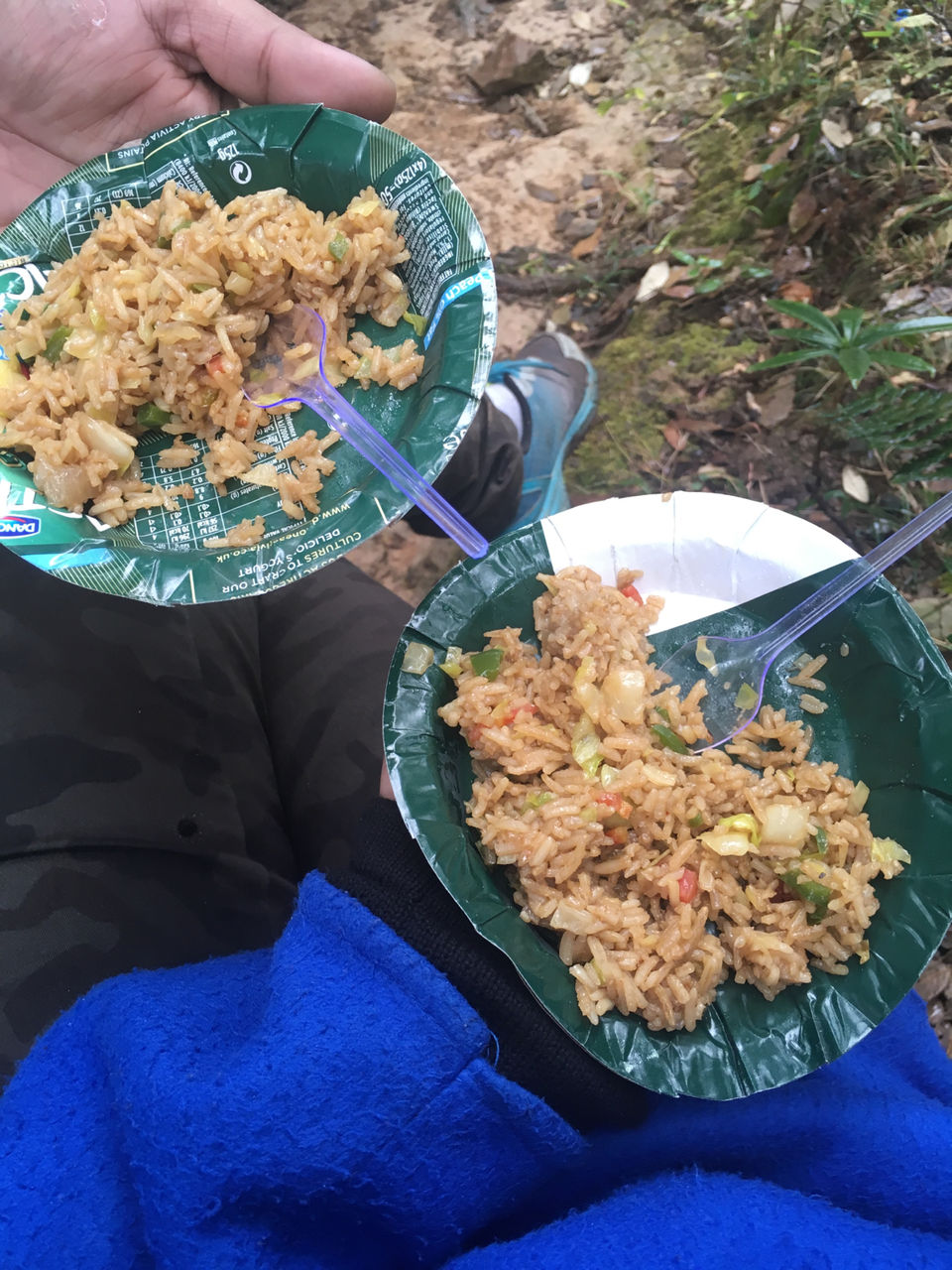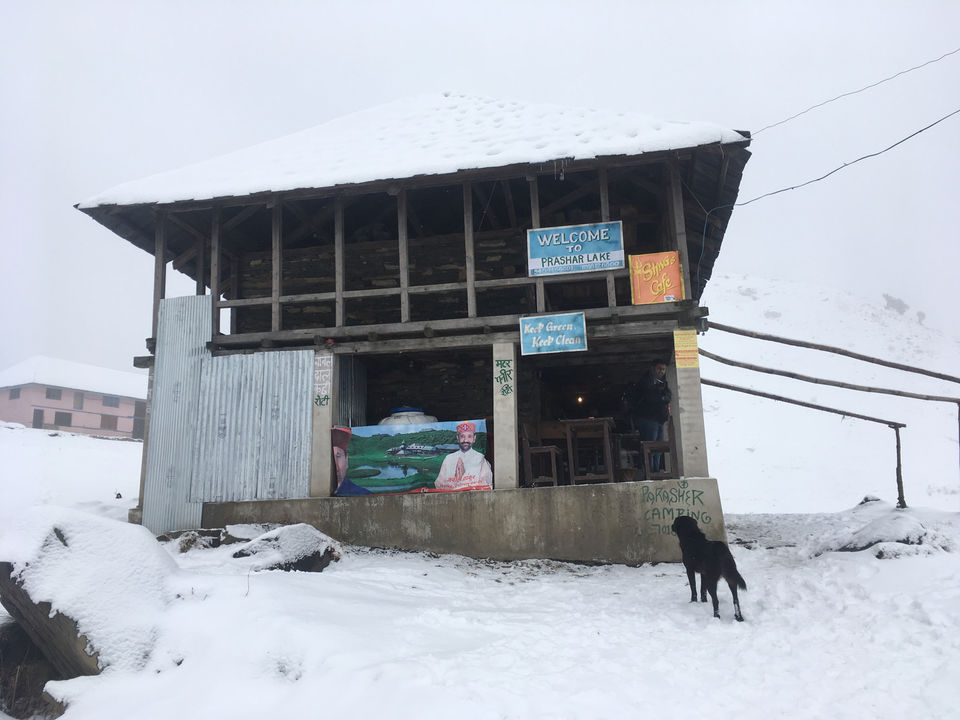 The place is peaceful, exciting, adventurous. If we stay in harmony with nature and rules/ customs prevalent here, you can enjoy this place to the max. And yes the furballs here are also very friendly to play with.
Since it snowed a lot, we walked down the road way to catch the bus. The snow was slippery and steep to do the trek down. There are buses that will take you directly to mandi as well.