Once a wise man said,
"Sometimes beautiful paths can't be discovered without getting lost.
Road trips are the equivalent of human wings.
Ask me to go on one, anywhere. I'll stop in every small town and learn the history and stories, feel the ground and capture the spirit.
Then I'll turn it into my own story that will live inside my own history, always. Because stories are more important than things"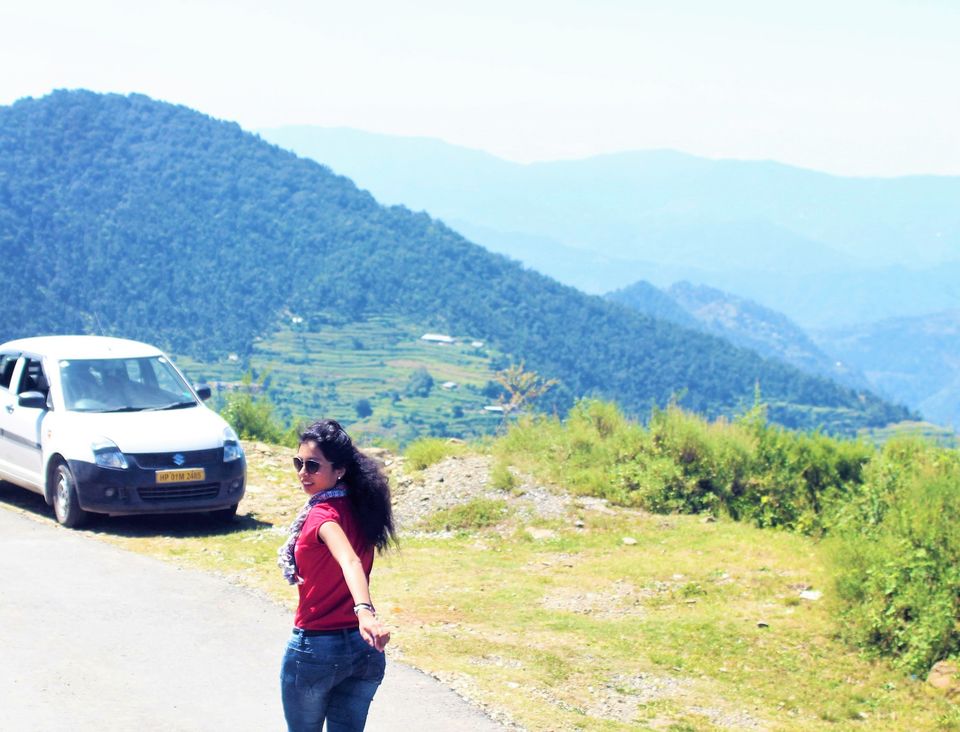 We are back and we are in Himachal, also known as "the fruit bowl of India" famous for its hills, rivers, lakes waterfalls, old temples, scenic mountain, hill towns and its Buddhist temples and monasteries, as well as its vibrant Tibetan culture. This time we are heading towards the deep blue water high altitude lake of Parashar. Lies 49 km north of Mandi district in Himachal Pradesh, at an altitude of 2730 m.
The Parashar Lake is surrounded by the high mountains of the great Dhauladhar ranges. The pristine blue Parashar Lake is located amidst in the Dhauladhar ranges of Kullu. Parashar Lake lies 49 km north of Mandi District, Himachal Pradesh, India. Parashar Lake is a beautiful lake located at an altitude of 8,956 ft. (2730 m.). Parashar Lake is an abode for nature lovers and offers its visitors tranquility and beautiful views of the Dhauladhar, Pir Panjal and Kinnauri mountain ranges. The deep blue water Lake dedicated to Sage Parashar (Rishi Parashar) and he is regarded to have meditated here. Parashar lake is Surrounded by snow-capped peaks and looking down on the fast flowing river Beas. There is a round floating island inside the lake like a pearl in the Ocean. Other than its charismatic natural beauty, the place is famous for the three storied Pagoda styled temple (Pagoda style is traditional style particular used to build a religious place communally used in Buddhist traditions), which is located on the bank of the Parashar Lake. The lake seems to be enchanted by the architecture and calmness of a Pagoda styled temple standing by the side, surrounded by the snow peaked mountains.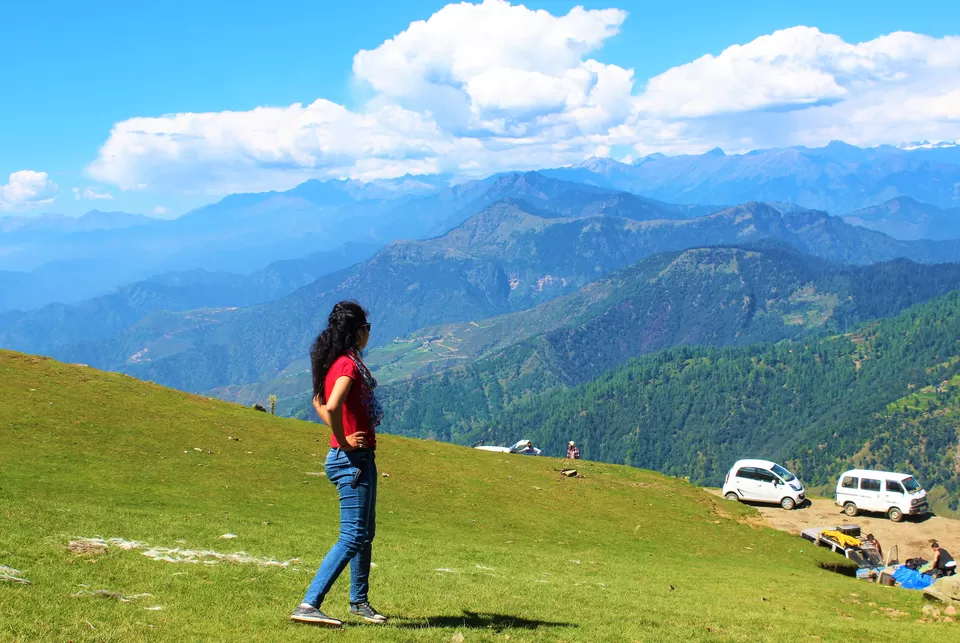 How to Reach:
By Road:
Distance: New Delhi to Mandi 447 km.
Distance: Chandigarh to Mandi 198 km.
Mandi is the nearest town to Parashar Lake, The distance from Mandi to Parashar Lake is 49 km, so if you plan your journey to Parashar Lake you need to reach Mandi first, which is well connected to rest of North India by bus network and all buses traveling to Manali From New Delhi or Chandighar stops there. From Mandi there is a local HRTC bus to Parashar Lake, which leaves from Mandi every day at 08:10 am and starts its journey back to Mandi from Parashar at 01:10 pm. Or you can hire a taxi from Mandi to Parashar Lake which cost you 1500 - 2000 rupees approx.
By Train:
Nearest major train station is at Chandigarh, which is 198 km away, from there you can travel by bus to Mandi or hire a taxi. Or if you are so much fond of train journey and mountain railway you can travel to Pathankot via train from New Delhi. From Pathankot the narrow gauge mountain railway connects Joginder Nagar, which is 56 km from Mandi, from there you can hire a taxi to Mandi, but my advice is don't do that because it is more time consuming. Traveling by road is far better because not just only it's cheap but fast also.
By Air:
Nearest airport from Mandi is at Bhunter near Kullu 59 km, and from there you can travel by taxi or HRTC bus to Mandi.
On The Way to Parashar:
Parashar Lake is well connected by a road from Mandi. There is a drivable road all the way up to the Parashar Lake. There is one road in and out of Parashar and connects Parashar to both Mandi (49km) and Kullu (64km), it offers pristine views of the entire valley and makes for a wonderful drive. While the road is single lane and in bad condition for last few kilometers. It's the beauty of the roads of the Himachal that no matters where you go in Himachal the memory of the road trip remains forever in our hearts, if you are a good driver or having a good experience of driving in mountainous terrain, I recommend you to hire a local driver from Mandi.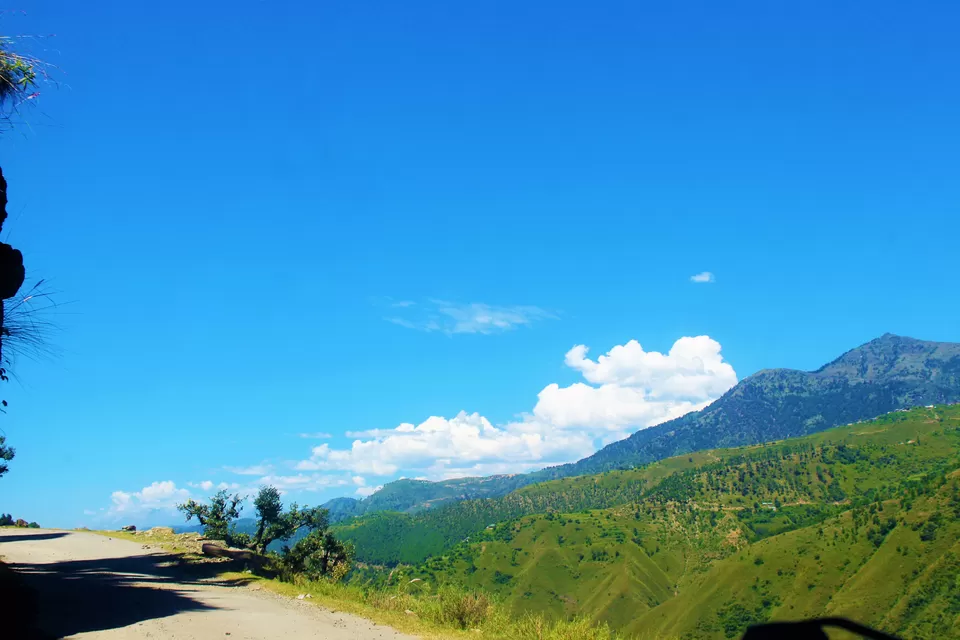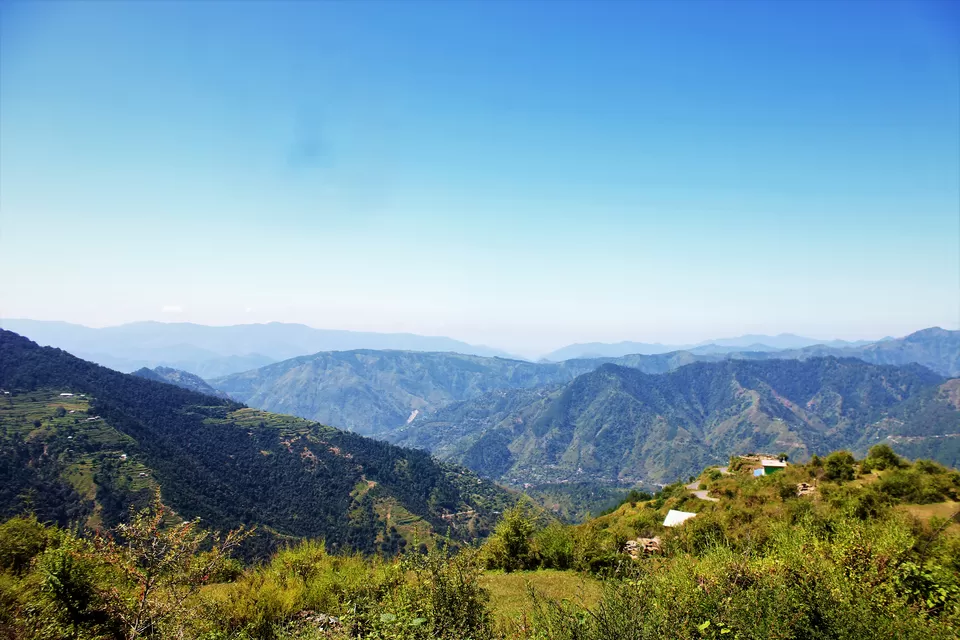 Once a wise man said...
"Earth and the Sky,
Woods and the Fields,
River and The Mountains, are excellent schoolmasters, and teach some of us more than we can ever learn from books"
- Unknown
The road is single lane and also have so many hairpin bends, twist and turns. The road to Parashar is full of lush green valley of pine and Cedar (deodar) trees, and waterfalls. The road went straight through the Suma, Nal, and Parashar forest making it more beautiful and adventurous road trip for nature lovers. And if you are lucky enough you might see the great Himalayan Bear, but if not, don't be sad because I'm pretty sure you'll witness the buffaloes of Himachal Pradesh so many times throughout the way.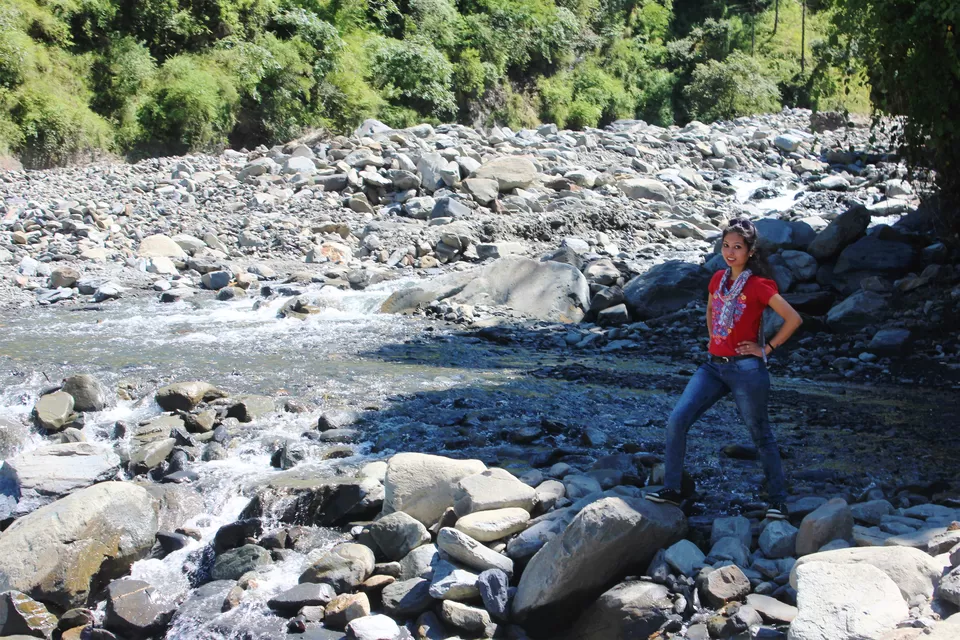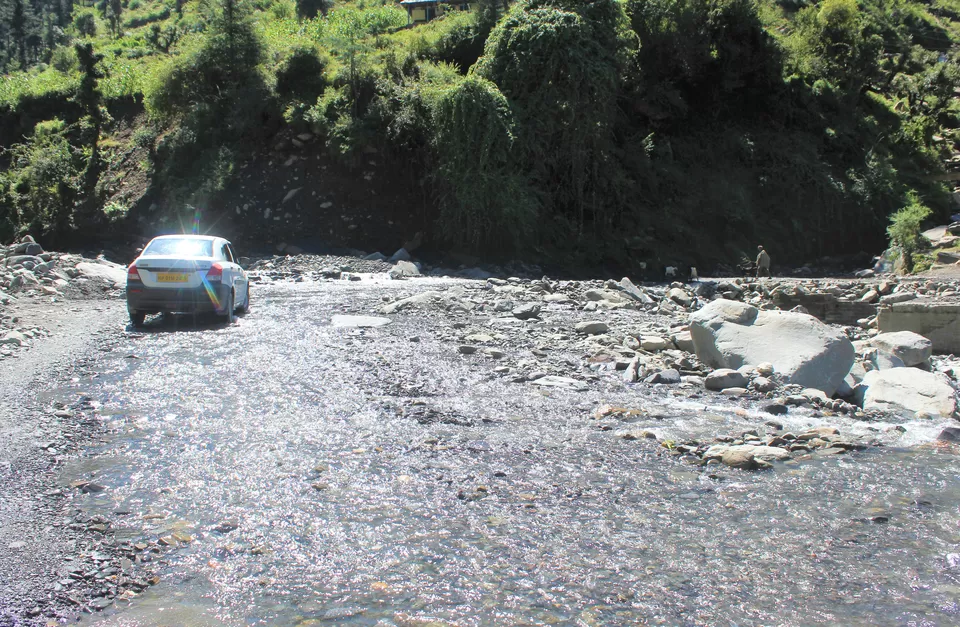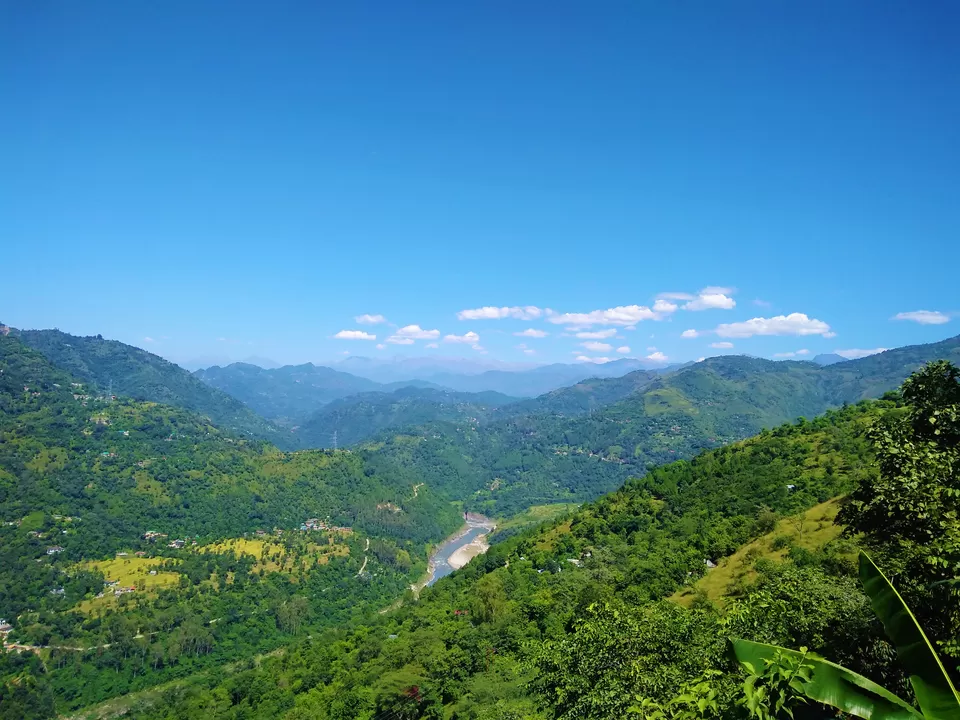 When someone ask me where can I found happiness in life? My answer is, "On the every bend of a mountainous road". While traveling to Parashar Lake you'll witness some breathtaking views of Dhauladhar, Pir Panjal and Kinnauri mountain ranges and valleys. On every bend of the road you'll find a picture point so click as many as you can, at some point you can also witness the high snow covered mountain peaks of Himalayas. There are also so many small and big waterfalls throughout the way making it one of the most picturesque road trip you ever take. While planning a road trip to Parashar Lake you must take care about the weather the success rate of your road trip depends on the weather condition. In winters the weather is so cold and chilly the whole area is covered up with snow and the road get closed due to heavy snowfall, making it impossible to reach to Parashar Lake through vehicle. Monsoon season is also too unpredictable, although the whole area around Parashar Lake become alive and more beautiful and even though the road may get closed temporarily due to roadblocks and landslides.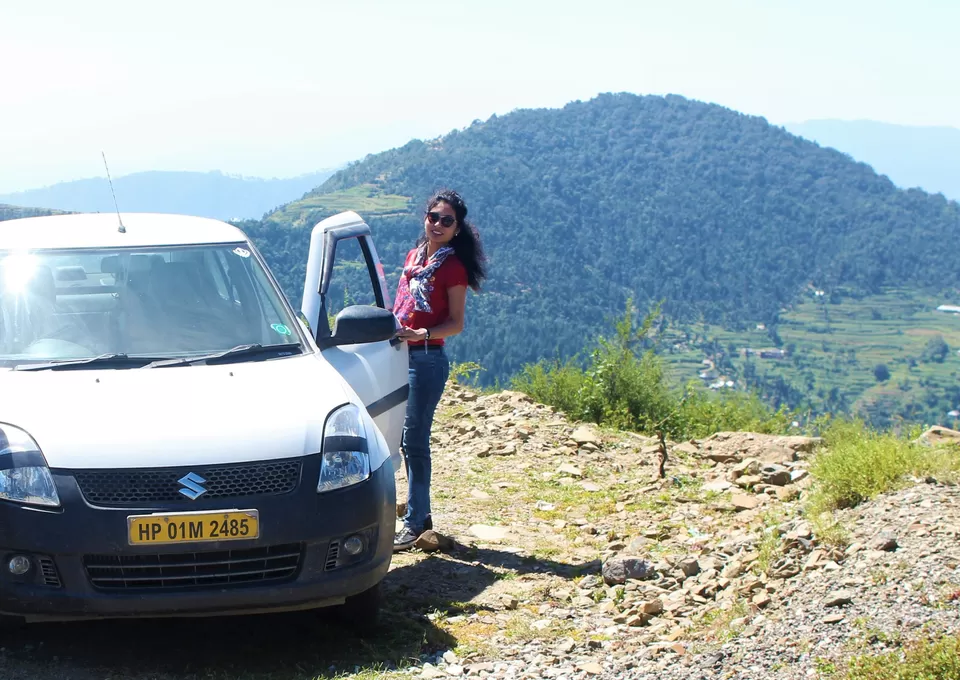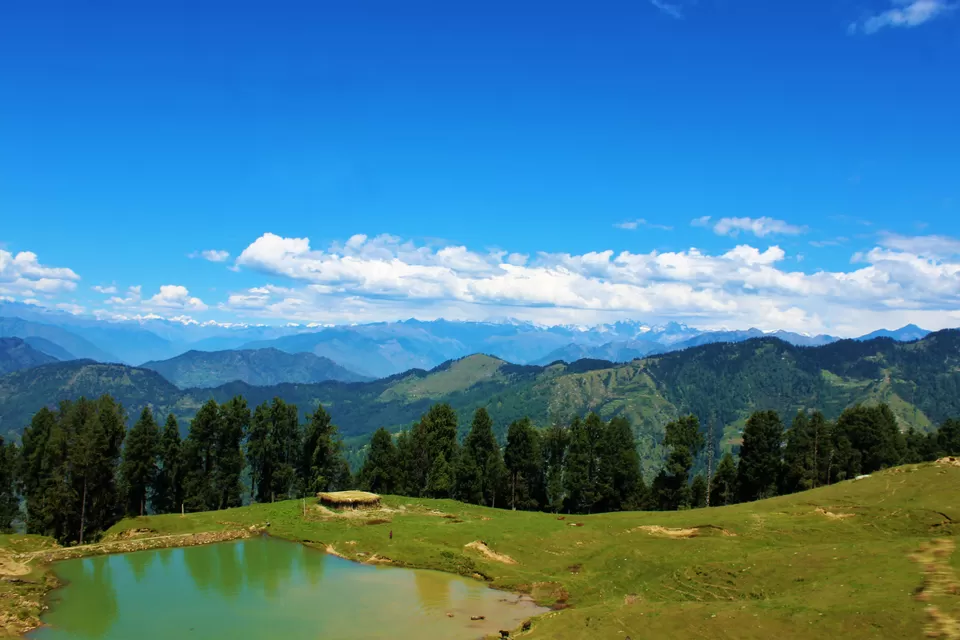 As we didn't knew that about 6-7 days back the Parashar and the area around Bagi hit by a sudden massive rainfall which caused a landslide near Bagi and the road towards Parashar is blocked. But we are lucky enough that the road department of Himachal Pradesh (PWD) came up with a JCB and cleared the whole road in just half an hour. And then we continue our trip to Parashar Lake.
"Go where, you most feel alive" Parashar Lake is one of its kind place. Surrounded by high mountains, covered with lush greenery and a floating island between the lake look like a pearl in the Ocean. The floating island is made of plants matter. It is said that the floating island in the Parashar Lake moves in all directions in the lake. The floating island covers 7-8% of area of lake whereas water is with 92-93%.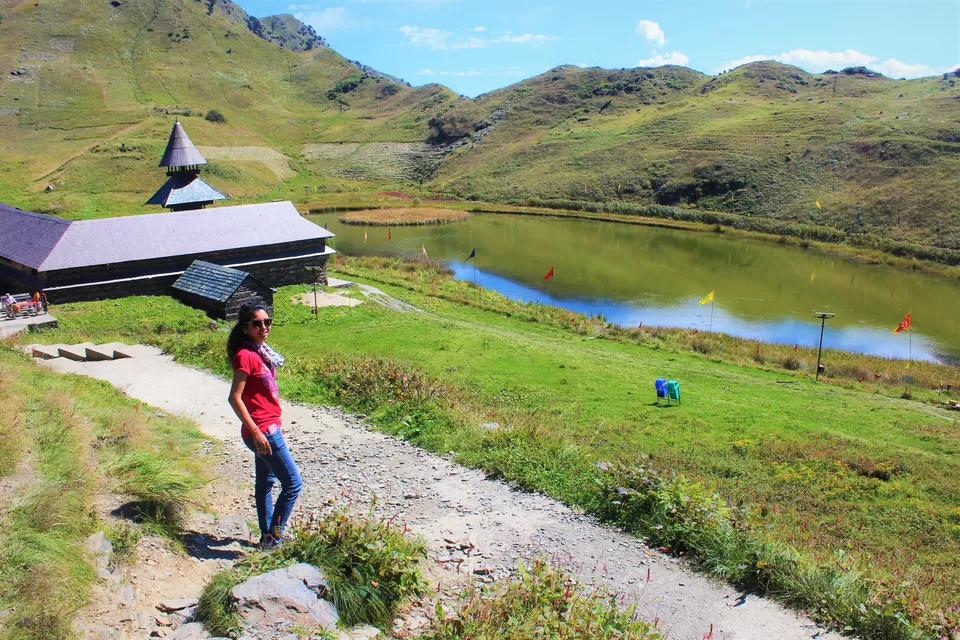 Parashar Lake is also a symbol of natural beauty, which is overlooked by snow-covered peaks. This lake is fed by Small Mountain streams comes from the all directions. From the edge of Parashar Lake, you can see a slice of the distant snow-capped peaks of Dhauladhar, Pir Panjal and Kinnauri mountain ranges. It is a paradise for nature lovers and travelers. It is said to be unclear how deep Parashar Lake is, no one being able to determine the depth of Parashar Lake till now. Parashar offers you some of the breathtaking views high snow covered mountains of Dhauladhar, Pir Panjal and Kinnauri mountain ranges.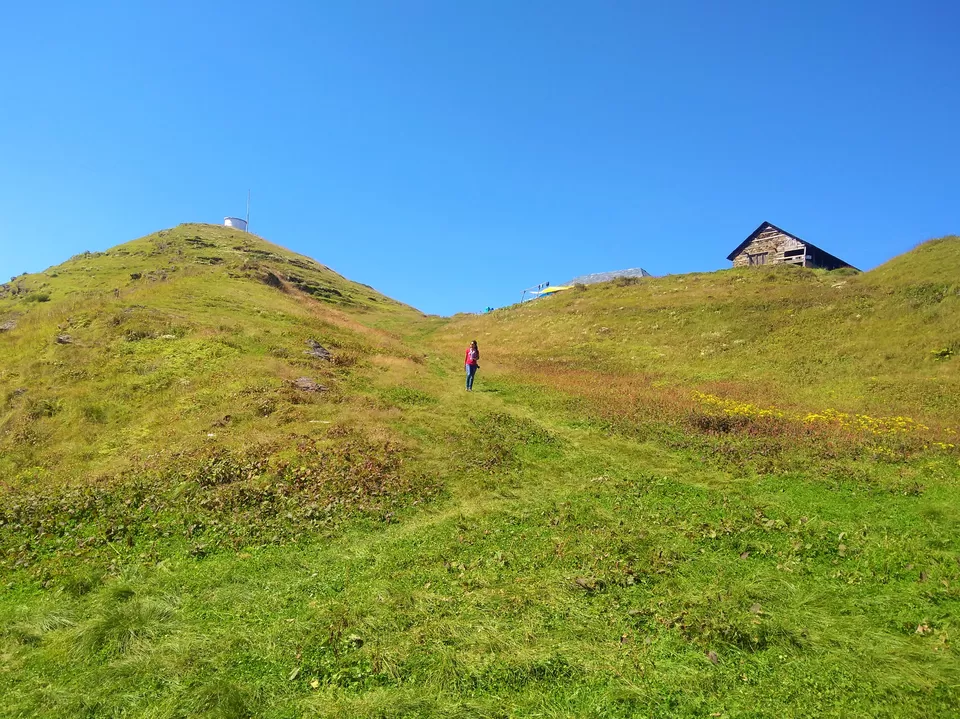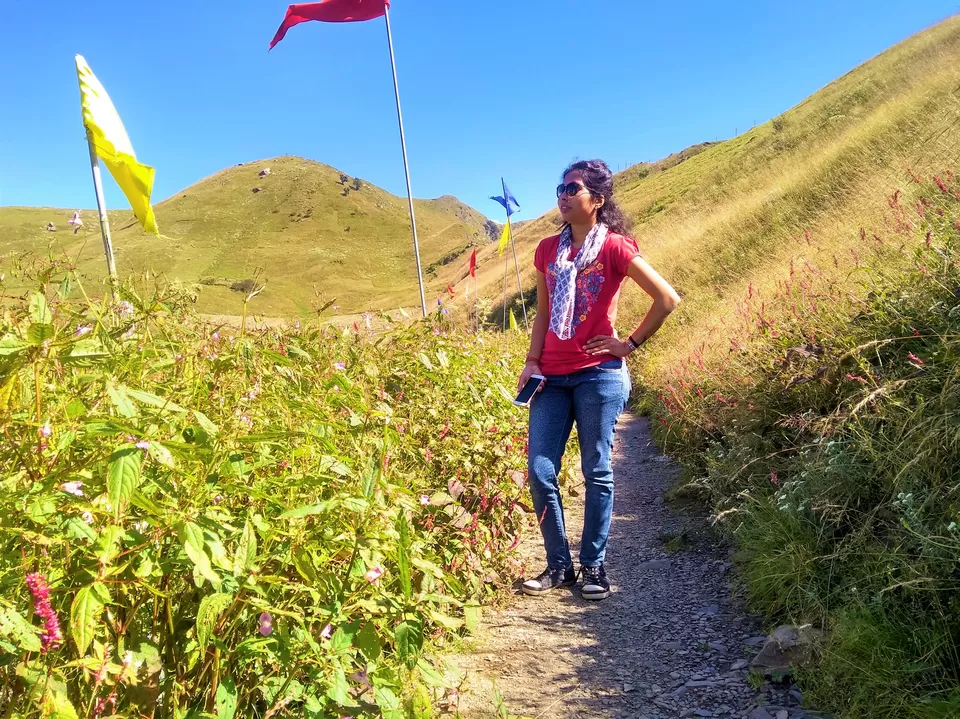 The other major attraction of Parashar Lake is trekking and camping. Several companies offer trekking tours to Parashar Lake, from Baggi Village and is a fairly easy 7 km trek to Parashar Lake, which can also be done without any support, but if you are not familiar with maps and the trekking route, please hire a guide. Several camps also run on the temple ground, above the Parashar Rishi Temple by various companies. There are a few dhabas and tea stalls near the temple, which offer basic food. FRH (Forest Department Rest House) and PWD (Public Works Department) Guest House caretakers also cook food for their guests and charge a small amount for it. Choice of food is limited and strictly vegetarian, but the food is tasty and delicious. We recommends you to Try Kadhi and Rice which is famous here.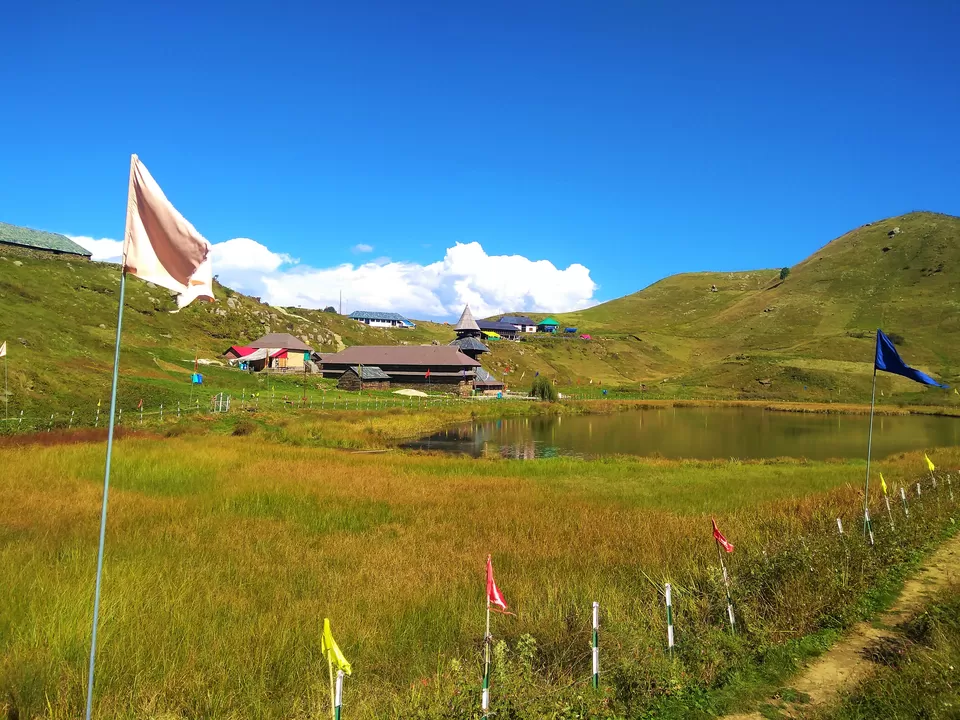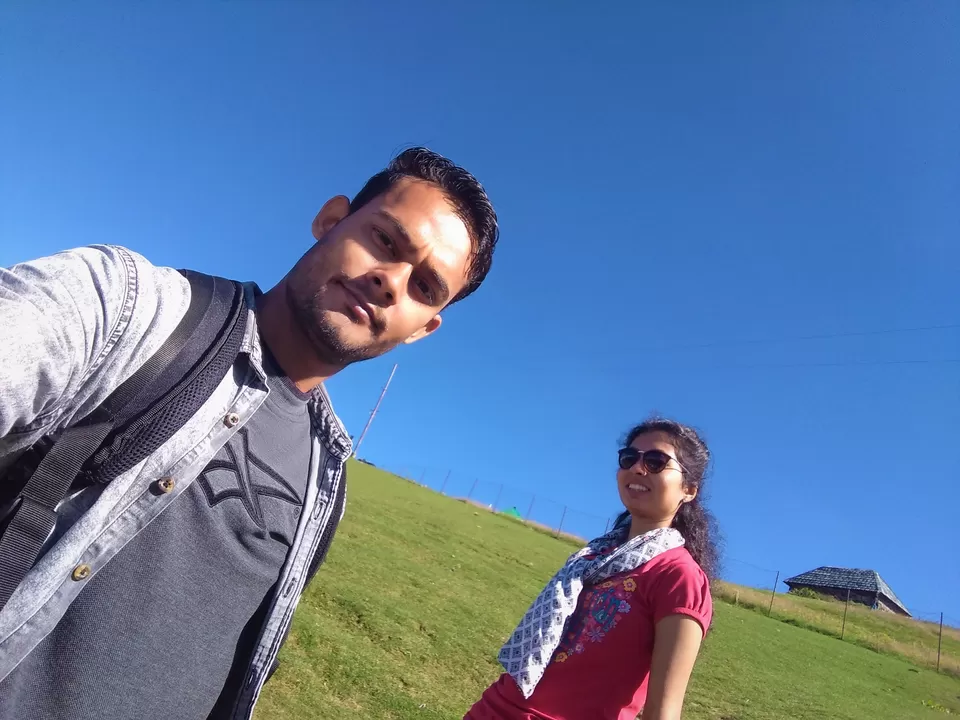 "Glorious as heaven" if anybody wants to describe Parashar Lake I believe this is how it could be.
The famous three storied temple of Parashar Rishi which is located on the bank of the Parashar Lake, The Parashar temple build in Pagoda styled (Pagoda style is traditional style particular used to build a religious place communally used in Buddhist traditions) devoted to Parashar Rishi. The Parashar Lake itself got the name from Sage Parashar (Rishi Parashar), who supposed to have meditated at the bank of this lake. The whole of the temple is built up of a single Deodar (Cedar) tree. The temple was built in the thirteenth century by the king of Mandi, Raja Ban Sen. On some special occasions, like Kashi Mela and Rishi Panchami, the neighborhood of this area doubles as the site for certain fair and festivals.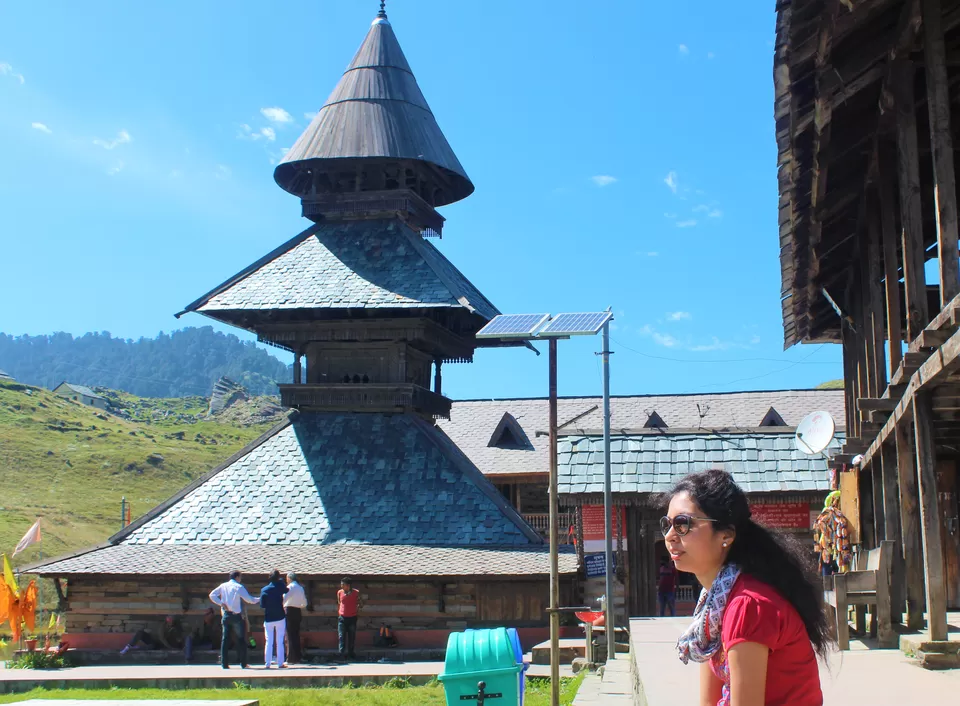 There are three major festivals celebrated every year at Parashar Lake which you need to witness once in a while:-
• Three days festival of Sankranti in the month June.
• Two days festival of Rishi Panchami in the month of August/September as per Hindu calendar.
• Two days festival of Kashi Mela during Baisakh on the month April.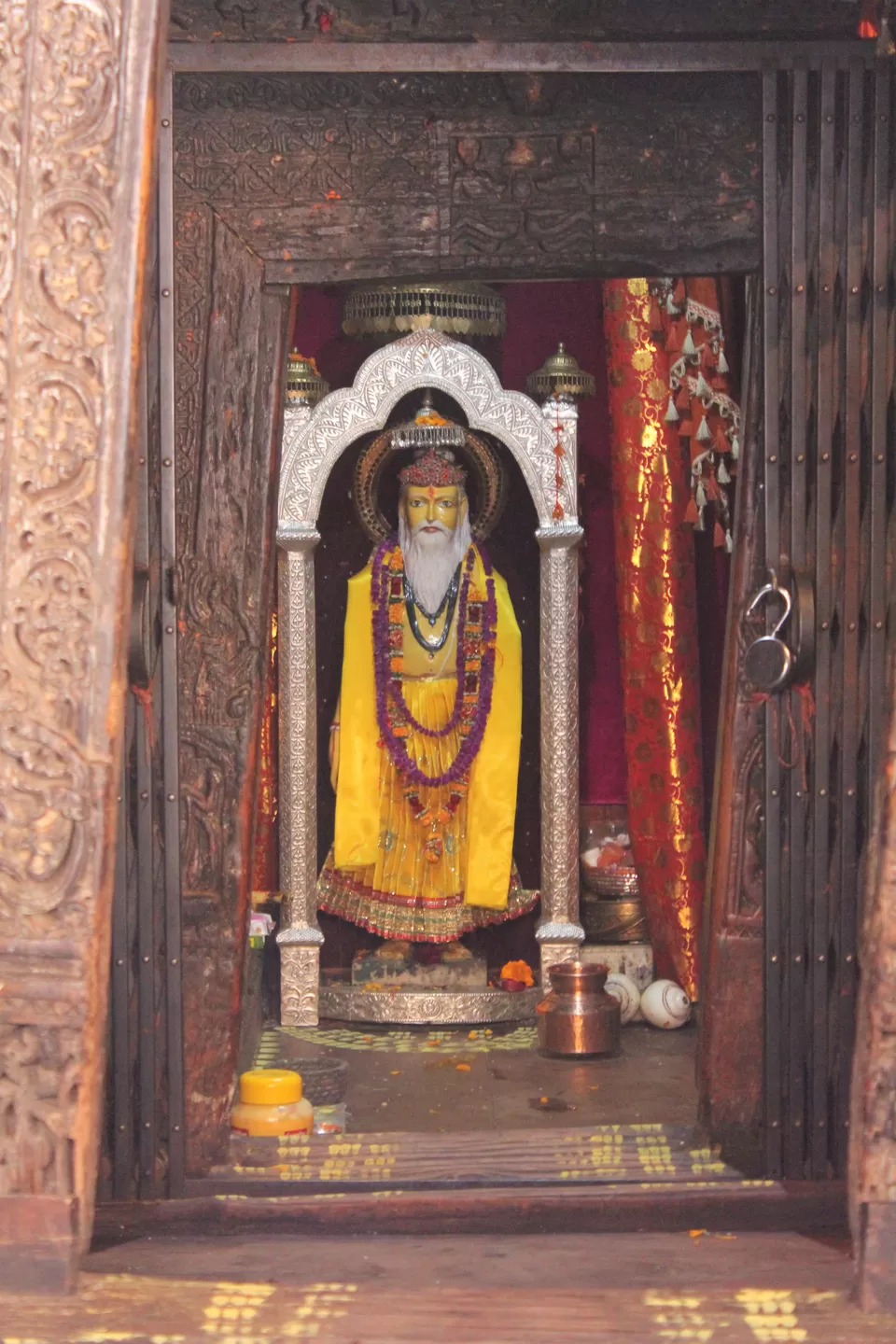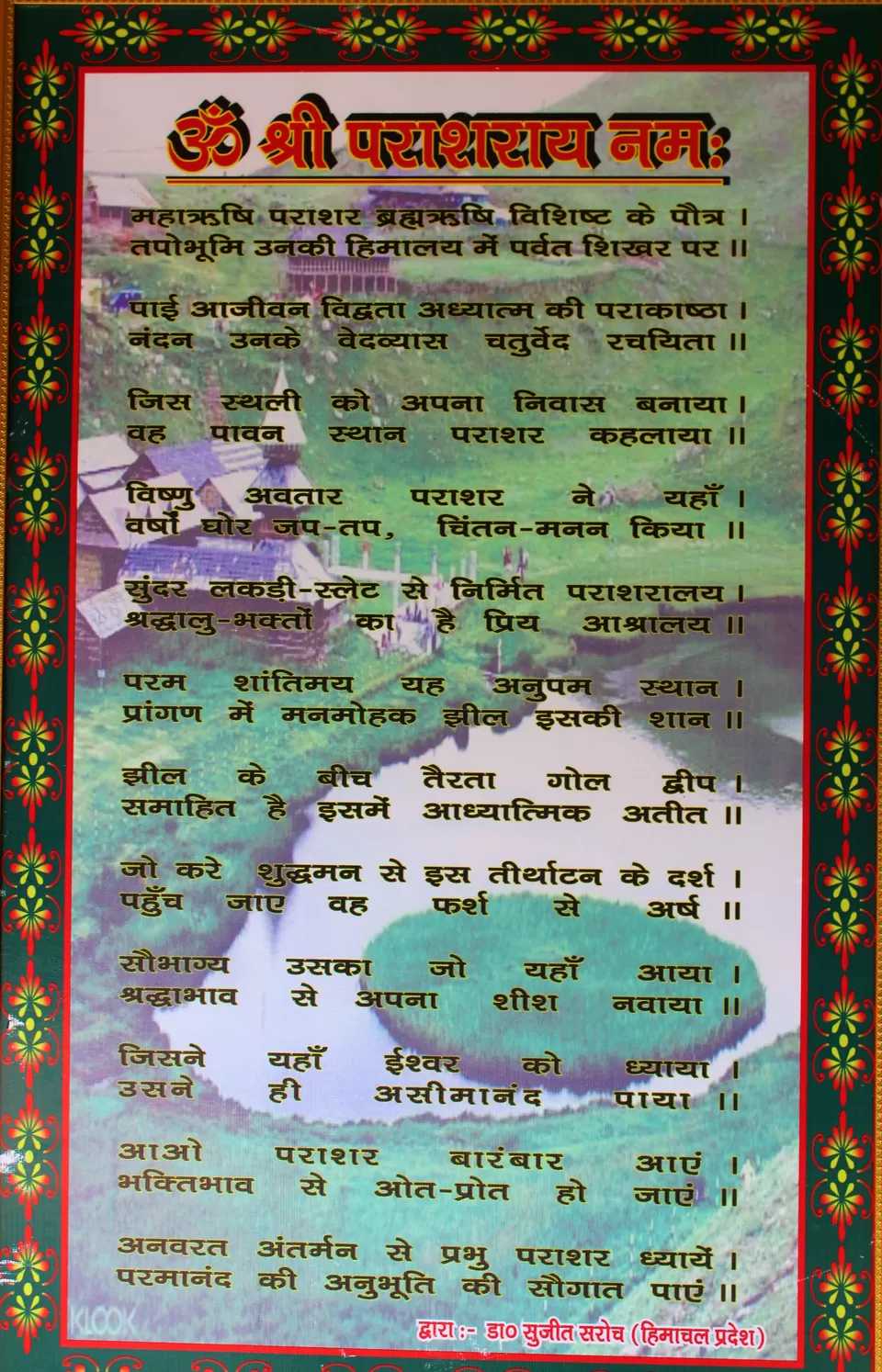 The people of the surrounding area throng this temple during this annual fair (Sankranti Festival). A huge crowd of local villagers and tourist gathered here during this annual fair (Sankranti Festival) held here in the month of June and the village deities of this vast mountainous area are carried to this heavenly spot to pay obeisance to Sage Parashar (Rishi Parashar). During festival time devotees carry Shuka Dev (Grandson of Parashar) deity from Thatta village to Parashar Lake. Various villagers also carry Rath Yatra from their villages. Lots of tents and temporary shops are made by devotees.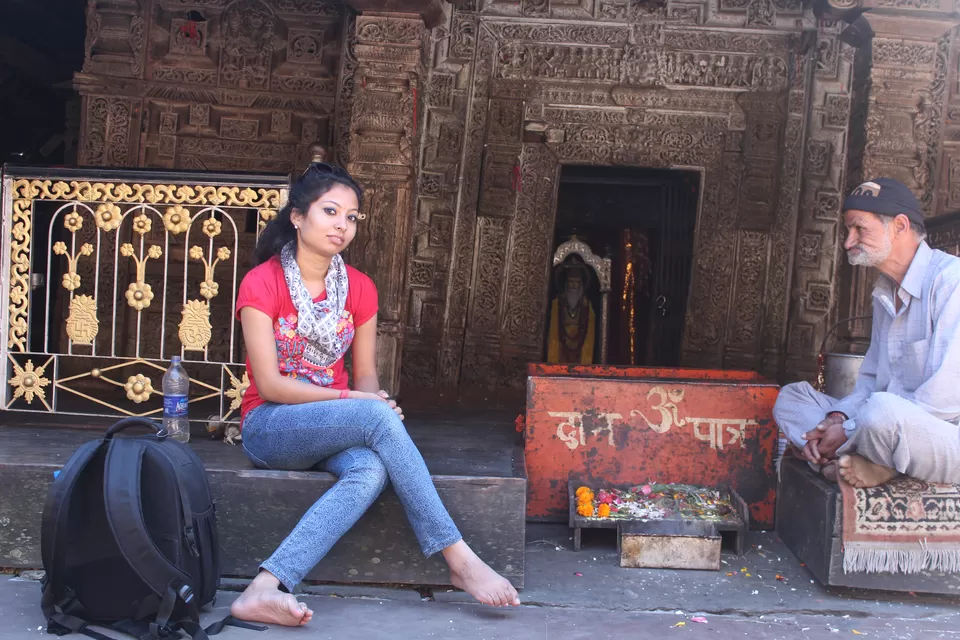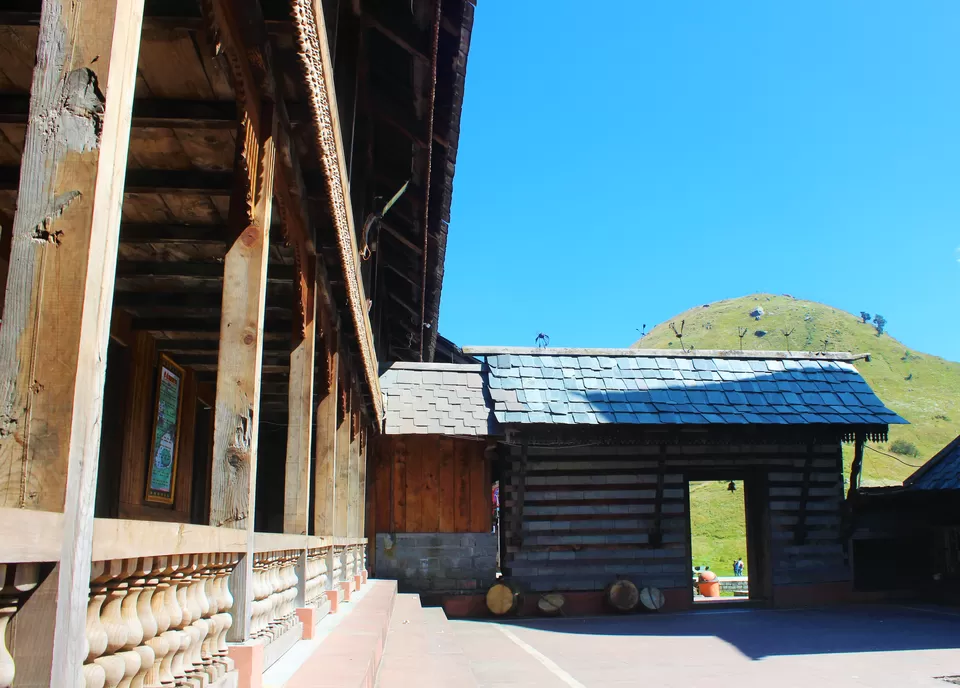 Ancident Legends:
The story behind the Parashar Lake is about the time of Mahabharat (one of the major Sanskrit epics of ancient India) according to the methodical believe. It is believe that the Parashar Lake was built by Bheem, one of the Pandeva brothers from Mahabharata by pushing his elbow on the peak of the mountain. The story says that after the Mahabharat war (between two groups of cousins, the Kauravas and Pandavas) , the Pandavas (Yudhishthira, Bhima, Arjuna, Nakula and Sahadeva) were returning with Lord Kamrunag also known as the Lord of Rain in Mandi, Himachal Pradesh. When they reached this place, Kamrunag loved the tranquil surroundings and decided to live here forever, but there was no nearby source of water. Then Lord Kamrunag asked the Pandavas to arrange a Source of fresh water for him. So, Bheem, who was strongest among all the Pandavas, rams his elbow on one of the mountains and creates a big dent in the mountain. This dent became Parashar Lake.
So finally it is the end of our road trip to Parashar Lake comes to an end. Once a wise man said, "it is good to have an end to your journey, but in the end it is the journey that matters. The greatest Part of a Road trip isn't arriving at your destination, but it is all about the wild stuff that happened along the way." And now it is the time to click some of the best good bye pictures.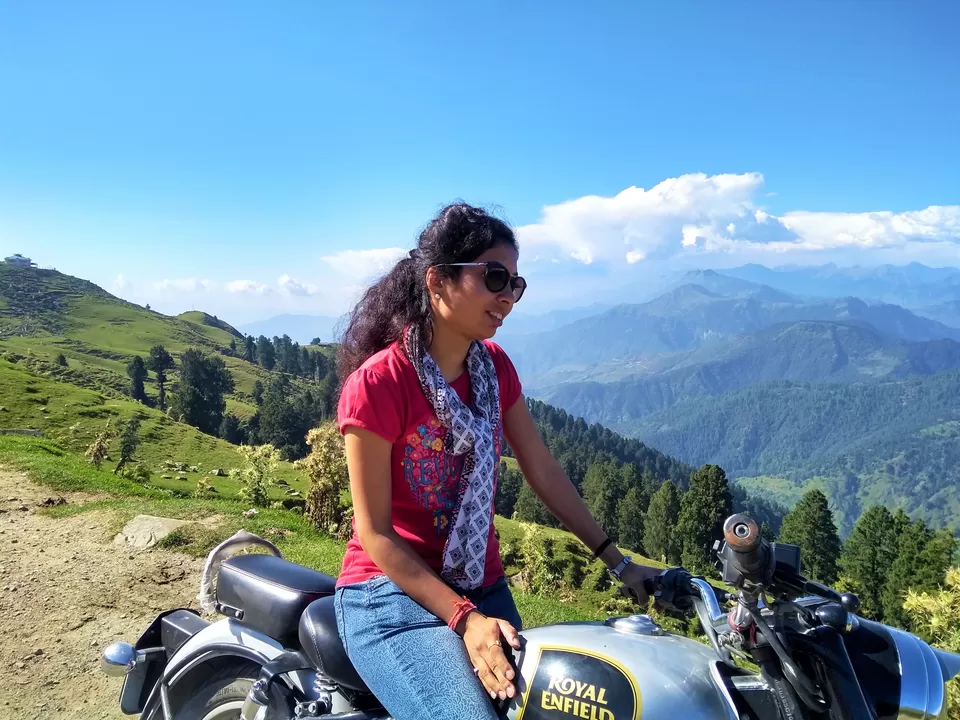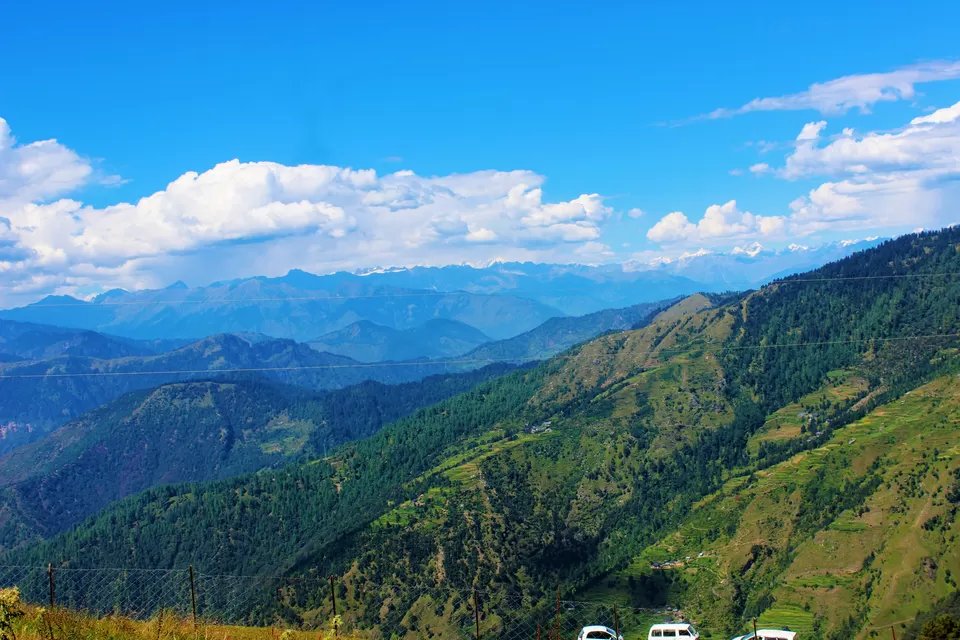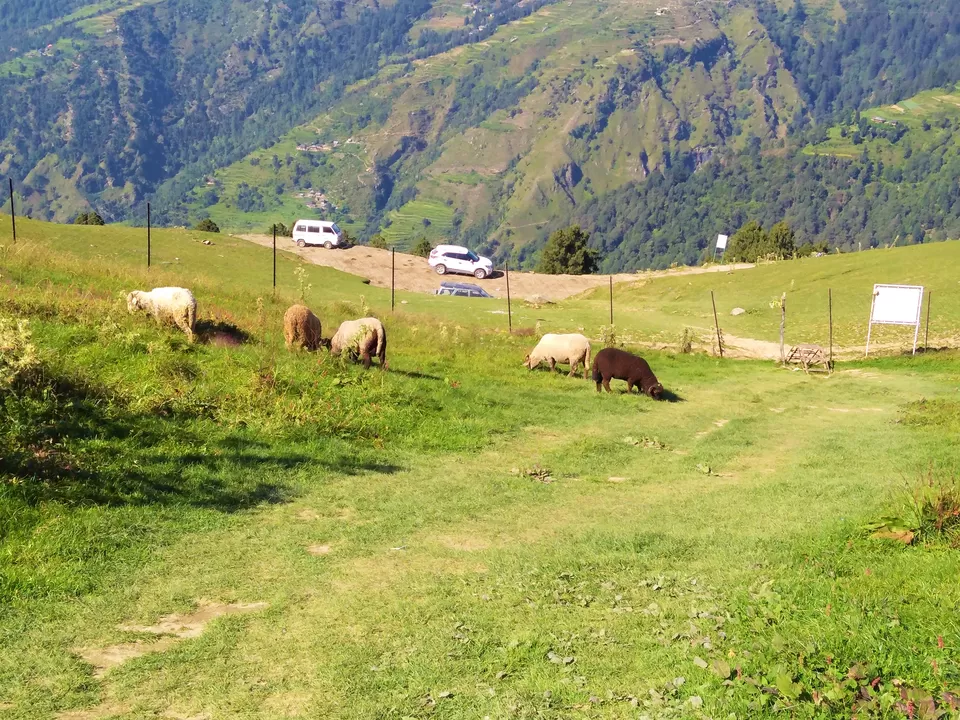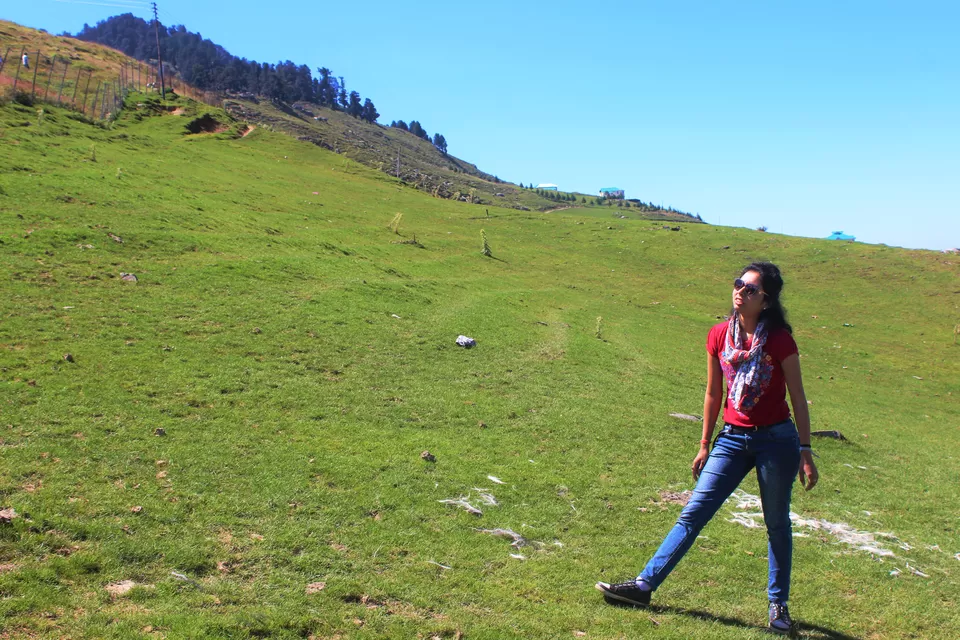 "When I was a kid, I used to read books voraciously. I would read page after page and obsessed over mountains. Only when I started travelling I did realize what the travel quote "It's better to see something once than hear about it a thousand times" actually mean"
So I urge you to travel it's a must visit place once in a lifetime...
Notable Points: -
Dear fellow travelers, the trip cost and the trip duration we mentioned is from Mandi, Himachal Pradesh. So if you were travelling from New Delhi and other parts of other north India the trip duration and trip cost may varies.