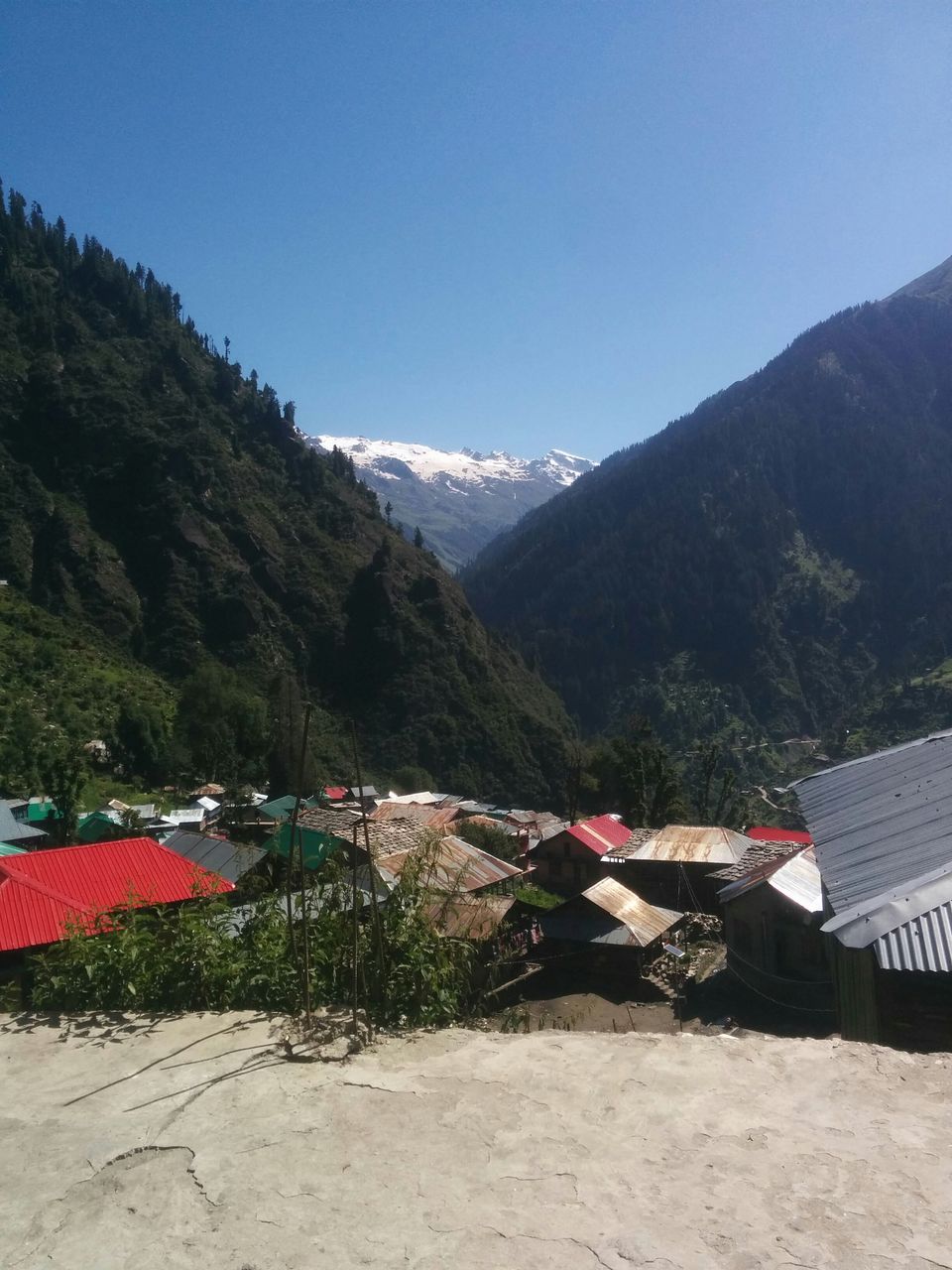 After an incredibly fast, 10 hour journey from Delhi to Bhuntar, we took a cab to Malana Village Road, the starting point of our trek. Trekking through the rough terrains of Malana, we ran out of water and I was really out of breath due to the lack of physical activity mainly but also because my mouth was running dry. Continuing to trek on a slow pace, I witness a small stream flowing through a crack in the mountain. And as I put my face under that cold running water to quench my thirst, I experienced the pure joy that only nature can give us. This was just the beginning.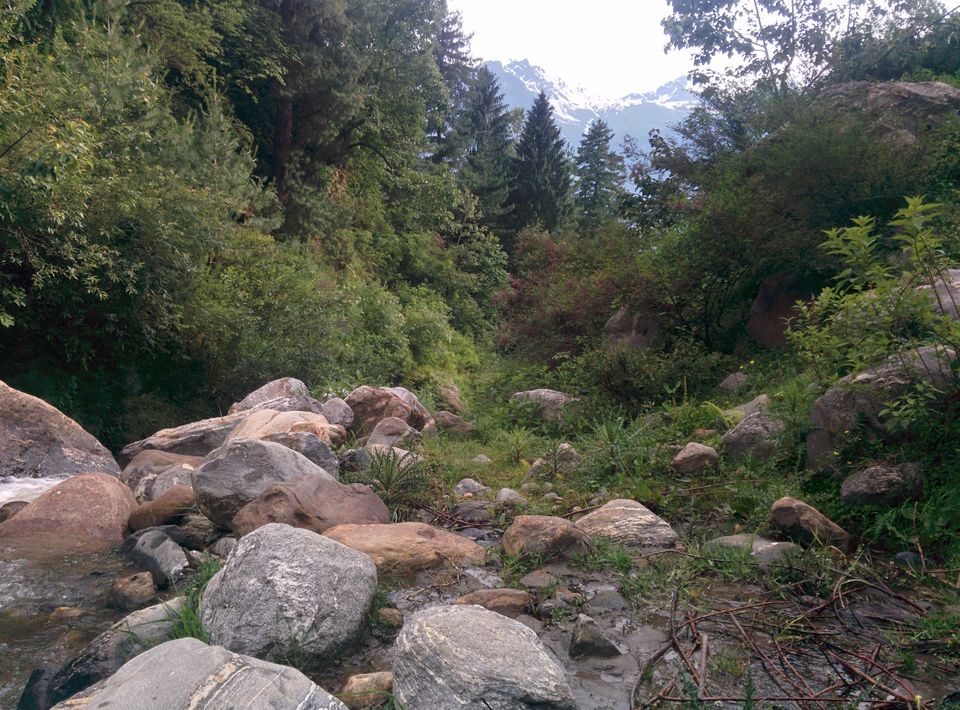 When was the last time you did something for the first time? One of the greatest thing about the road less travelled is that it has less of human imprints and, therefore, it is filled with many 'firsts'. Every time you choose this path, you will have a great answer rather an amazing experience to share to that question. Finishing the first trek under 2 and a half hours (which is supposed to be good if you have lungs that have survived 20 years in Delhi) we settled into a small cafe that was suggested by a friend. We were welcomed in the 'Traditional' style by the friendly owners, who wouldn't touch us because we were all wrapped up with city sin but happily shared conversations. The day of many first had just begun. Just like the Indian laws which are not applicable in this village, the law of time was also not applicable here. We ended up spending what was a very long and not at all tiring day at the same café, watching the mountains changing the shades of green.
Tranquillity
Ever felt that you belong somewhere else? Well so did I but after a ride which was filled with a lot of bumps and a long walk which was accompanied by a very friendly mountain dog we finally arrived at the village of Tosh. My first breath here and I knew that this place is going to be really special. Take a look around you; packaged things and numerous logos are what you can all see. But my first morning in this village I witnessed the 'more' that life has to offer. The sun was shining bright and the snow caped peaks reflected it with pride. And the sound of the water rushing through the rocks was our background score. In those moments, something changed and I knew my Alma mater. Mountains.
Trust



While taking a walk to a waterfall in the village of Tosh, we were greeted by an unanticipated and rather heavy rainfall forcing us to take shelter under the only house on the way. The house turned out to be a small 3 bedroom homely café. The owners (a young couple) lived in one room, have converted one into a sitting area and another into a guest room. They only accepted guest who they thought were genuine and were there to enjoy the beauty of the place. Seeing us, the hushed us into the café area. The downpour was surely going to take a little while, so we settled there and ordered some ginger lemon tea and munchies. The guest staying with the family at that time were also there. After some time, the couple came with our order. We all had a really long chat about the conditions there, the villager's life and how they chose to run this place, just to make sufficient money to fulfil their needs. Sitting there, I wondered how easily they trusted and shared their home and stories with people they barely knew. Sitting in a secluded village amongst strangers from different walks of life was an experience that thought me to trust and have faith in humanity.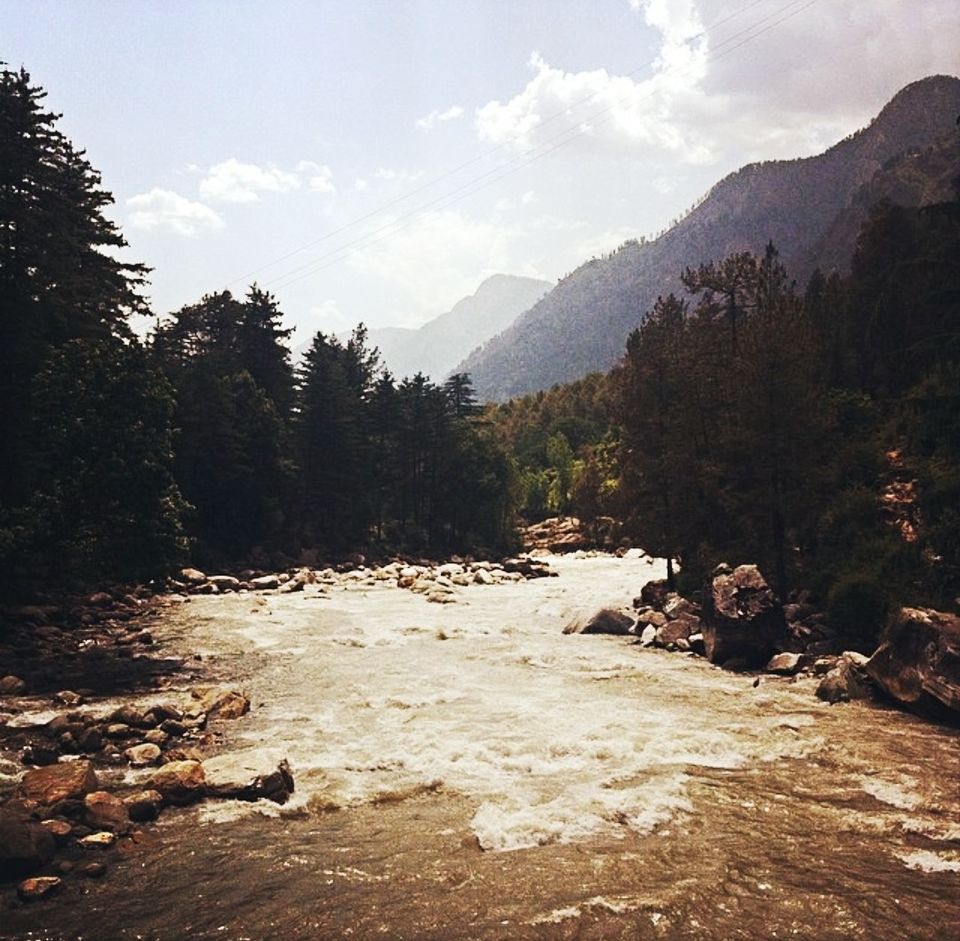 When we fall for the city bait, we often end up trading in the peace, joy and simple pleasures of life has to offer us. We often take these small nitti-gritties for granted. After waking up to a wonderful view, it was time for some breakfast. Whether it was the smell of the mountains, lightness in the air, simple and home cooked food that was made with freshly grown local produce and herbs only or the taste of goat milk (another first). Every bite of that meal was a synonym with simplicity. It was a meal not just for the stomach but for all the senses. And every meal that followed on that trip had something different and yet same. We were so imprinted on the lifestyle and the ambience that surrounded us that instead of going with our plan of staying a night in Kasol we decide to stay another night here. We ended up visiting more such cafés and encountering many villagers, who joyfully welcomed us and shared their stories and were keen on listening to ours.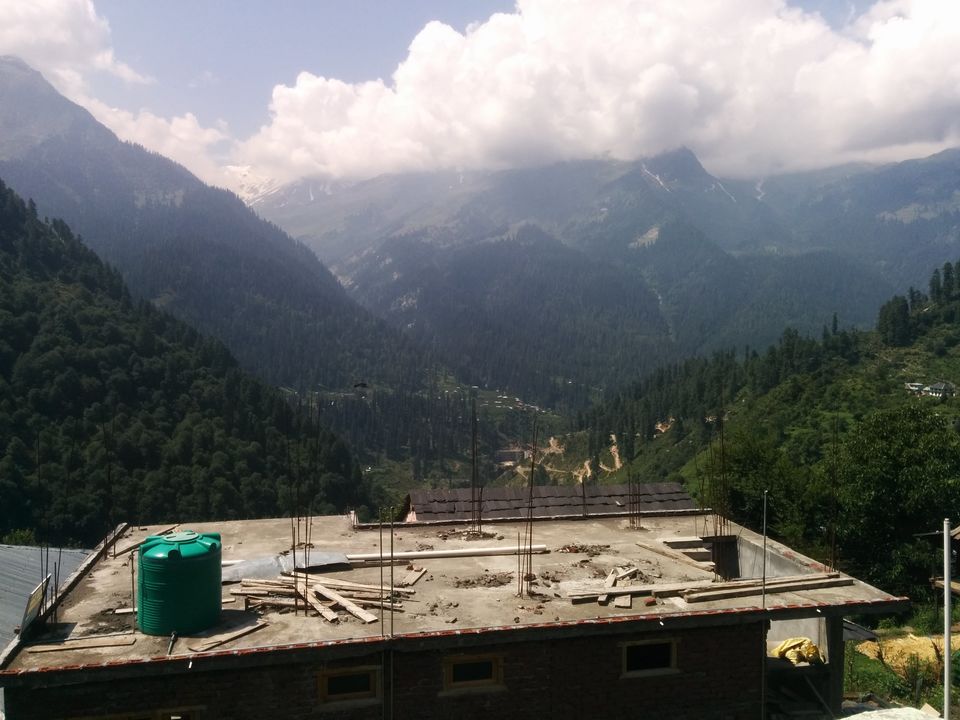 Our last day, we get back to Kasol to catch a bus to Delhi but before that we did manage to take a walk along the banks of Paravati river in Chalal. As we sat there talking, reminiscing and rejoicing every moment of the past 3 days, I realised that all these experiences, when combined, had given me more than I came for. They all have given me a sense of accomplishment which is not quantifiable. They have changed something in me, made me realize things that I was ignorant of or had forgotten.
It might seem that Returning from such a place and experience was not easy but rather it was, because I knew that I would come back, I knew that after this I will get lost often and will find more. I knew that I will always choose the road less travelled and will find many homes.