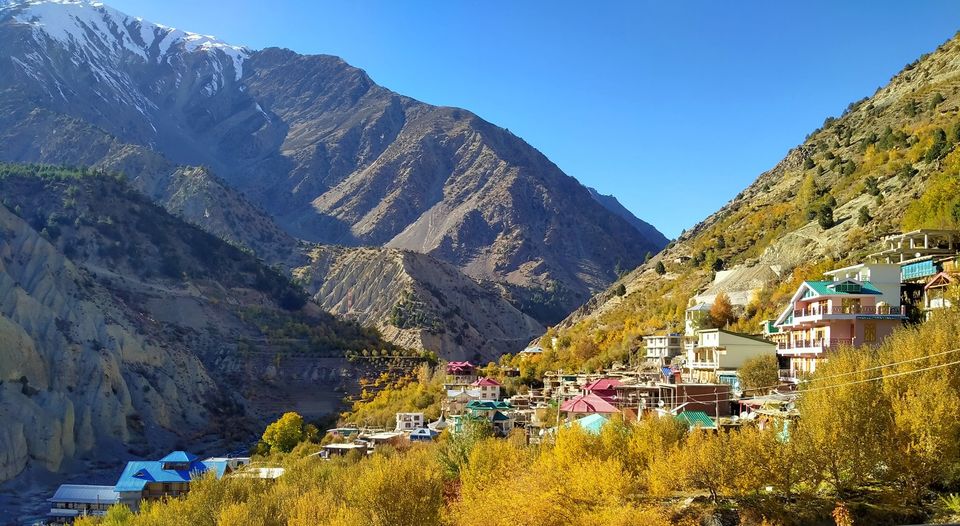 Kinnaur, a district in Himachal Pradesh, India, which is surrounded by Tibet to the east, is the state's least-explored and second-least-populous district. The ancient Silk Road, which connected Hindustan with Tibet, runs through Kinnaur along the Sutlej River's banks. Kinnaur Kailash is a 6500-meter mountain in Kinnaur that Hindus and Buddhists revere as the abode of Lord Shiva. Kinnaur Kailash Parikrama is a difficult trek in the Himalayas of India's state of Himachal Pradesh.
Kinnaur is largely a mountainous area that is cut off from the rest of the world, making it difficult to get around. There are a lot of beautiful valleys along the rivers Sutlej, Baspa, and Spiti, and their tributaries. Pooh's home town of Ropa is known for its shawl-makers, apple orchards, and master metalsmiths.
People in Kinnaur, Himachal's most tribal region, go by the name of Kinner's, and they've been living there for thousands of years. They have a unique culture, heritage, and set of religious beliefs that make them stand out. People of the Kinnauri ethnic group adhere to Hinduism or Buddhism and speak a dialect of the Tibeto-Burman family known as Kinnauri.
Rusklang, a charming little village nestled along the Ropa River, can be found in the region. An apple orchard full of friendly and welcoming people, as well as a plethora of wood and stone structures
Rusklang, a charming little village on the banks of the Ropa River, is a must-see stop for nature lovers. There are apple orchards, wood and stone structures everywhere, and the people are warm and welcoming. Hand-woven woollen shawls with brightly coloured borders and hand-stitched green jackets and green caps with intricate gold and silver jewellery are the hallmarks of the Kinnauri dress.