Delhi To Sarahan (510km)
The first thought that strikes you about Spiti is that it is not for the average tourist. The land of surrealism promises amazing adventures -- but only for those who have an adventurous streak in them. After all, "the traveler sees what he sees, the tourist sees what he has come to see."
There are two routes to reach Spiti. The Shimla- Narkanda- Rampur- Powari- Puh- Chango route spanning 450 kms which is open round the year and the Manali- Rohtang Pass- Gramphoo- Batal- Kunzum La route covering 220 kms which remains open from June till October.
We were 16 people on 3 fourwheelers and 1 Bike.
We started our journey from delhi to shimla at 2 am 31st april 2018 and we were in shimla at 8 in the morning. The whole idea was to do breakfast and to reach Sarahan.
Sarahan is a small village in Himachal Pradesh of India. It is the site of the Bhimakali Temple dedicated to the mother goddess Bhimakali, presiding deity of the rulers of the former Bushahr State.
After visiting the holy temple we ended our journey for day 1.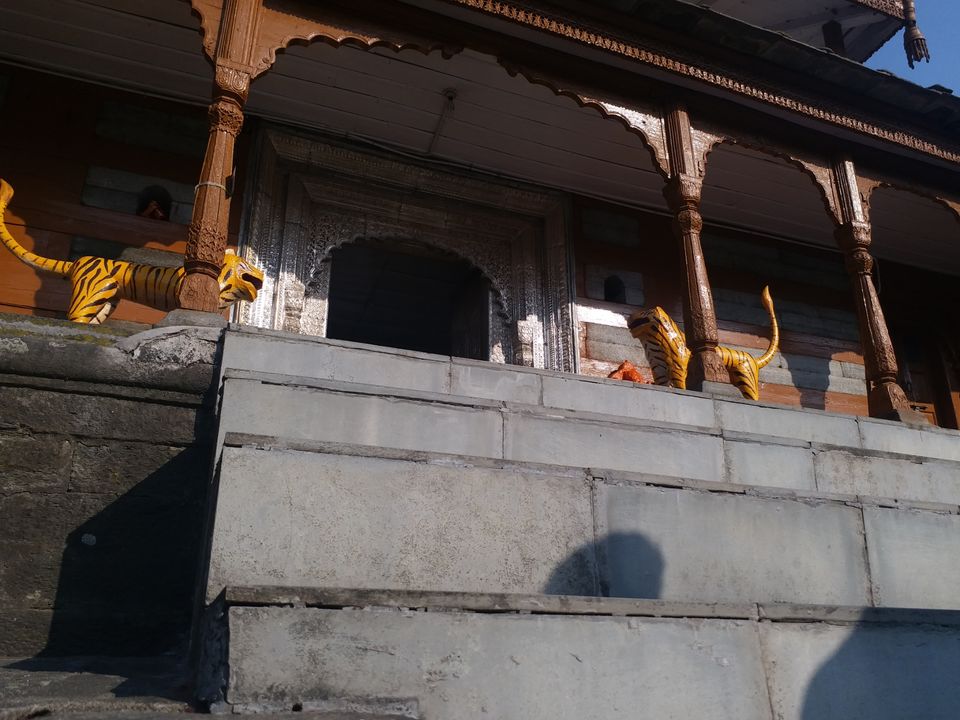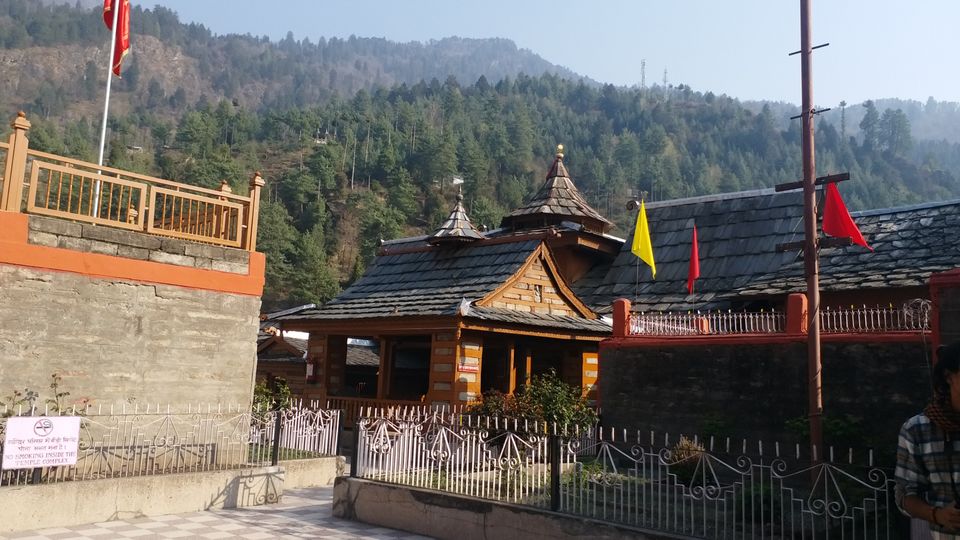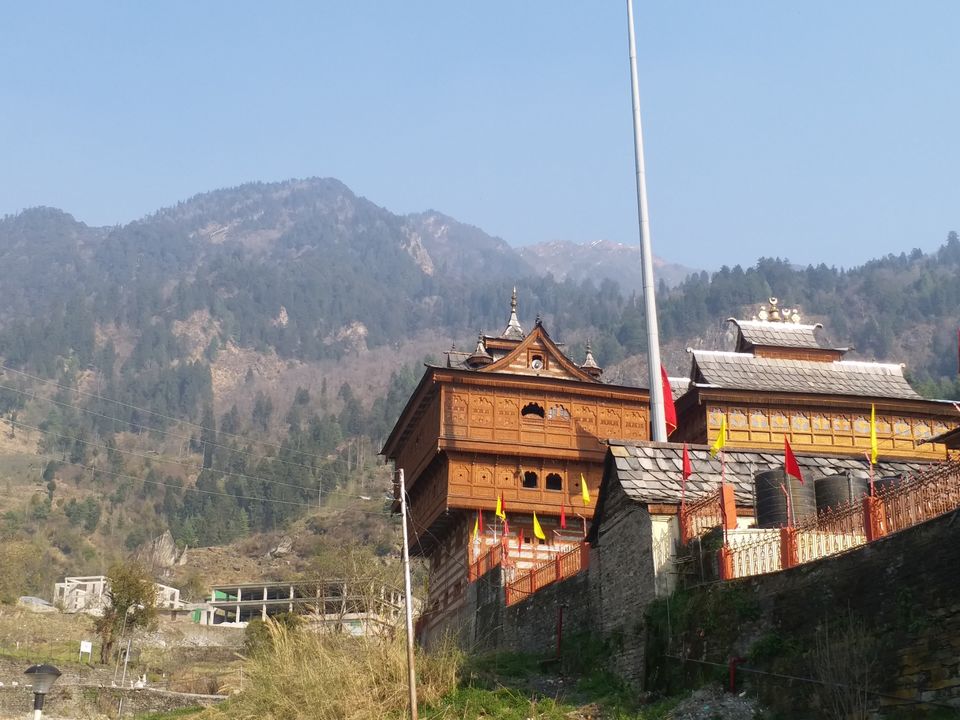 Sarahan-Kalpa-Rechong peo( 85km)
Kalpa is a small town in the Sutlej river valley, above Recong Peo in the Kinnaur district of Himachal Pradesh, Northern India, in the Indian Himalaya. Inhabited by Kinnauri people and famous for its apple orchards.
The peaks of Kinnaur Kailash had become visible even as we approached Peo. Now from Kalpa they were visible in their full glory. Kinnaur Kailash (6050 meters) is normally dark while the Jorkanden peak is even taller and remains snowclad all the time. Top of Kinnaur Kailash apparently changes color several times a day, based on sunlight.
We also visited the Lochawa La-Khang (Samdub Choeling) monasteryIt is more than 1000 years old, although the building seemed new. It must have undergone repair and reconstructions. There are a few small shacks nearby selling mainly chowmien and thukpa.
We ended up our day at rechong peo.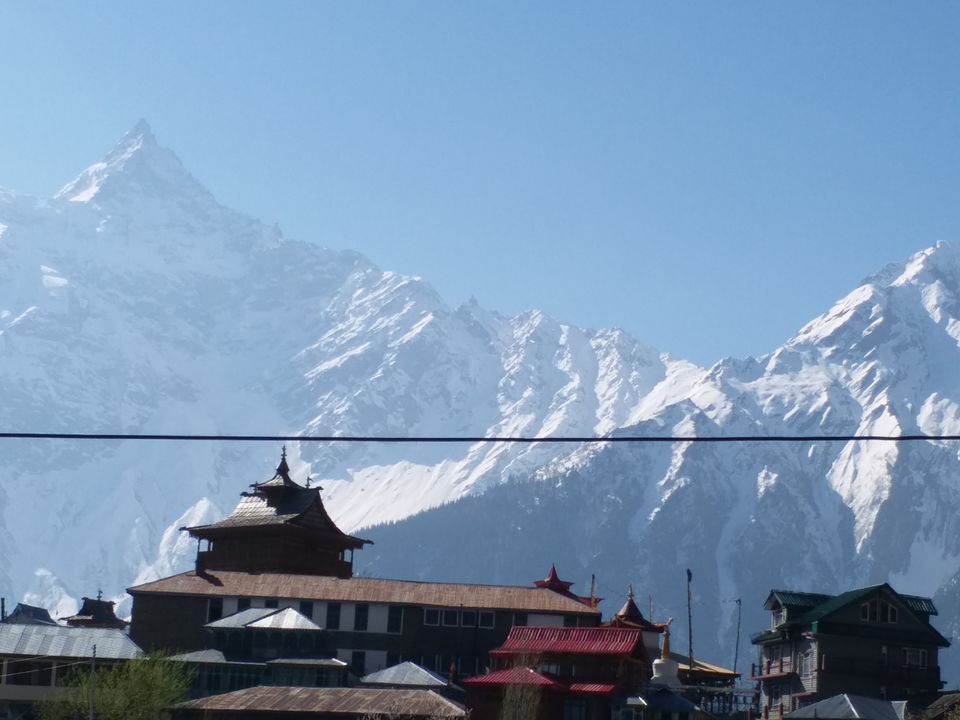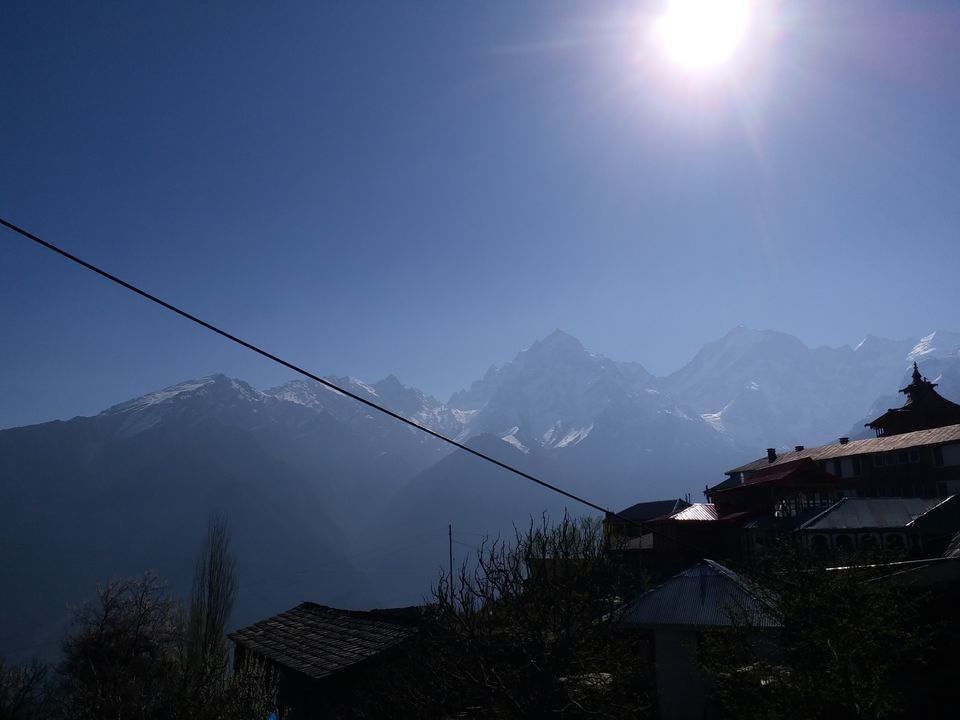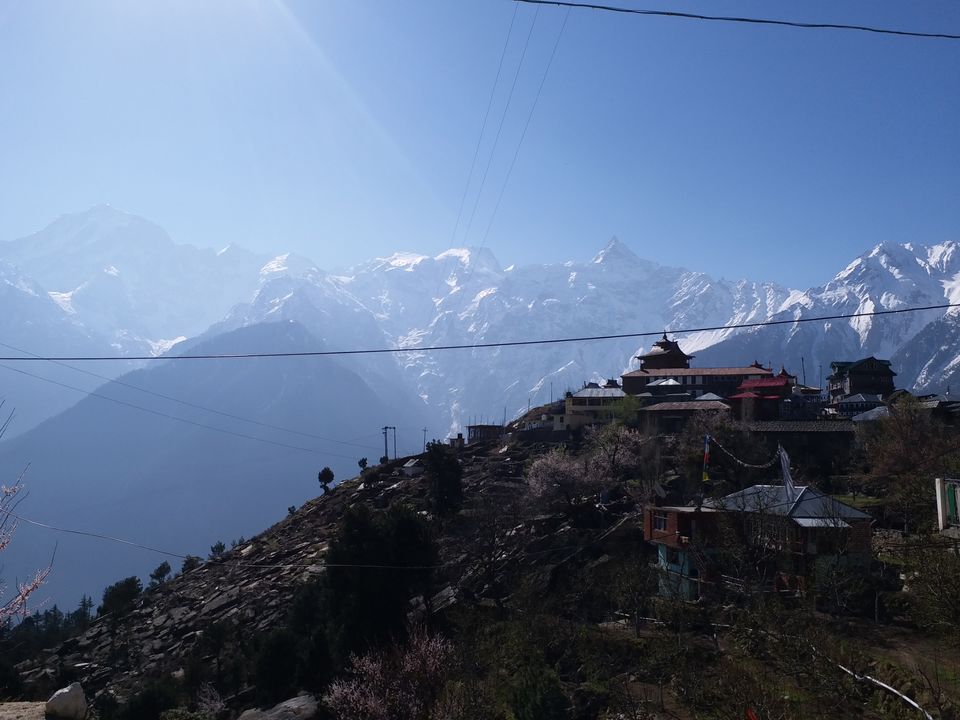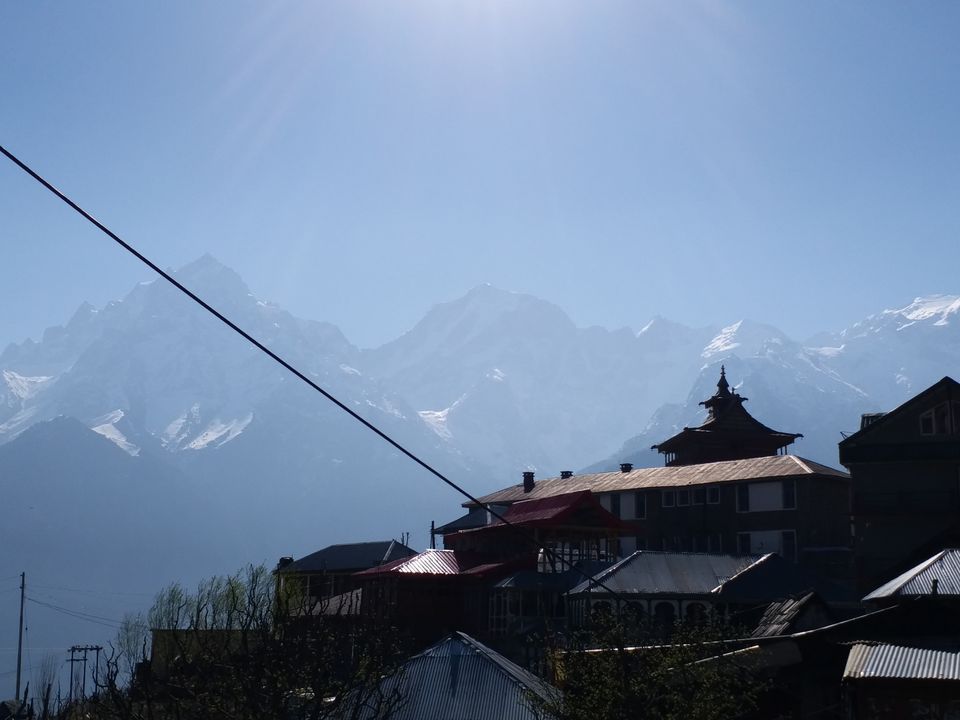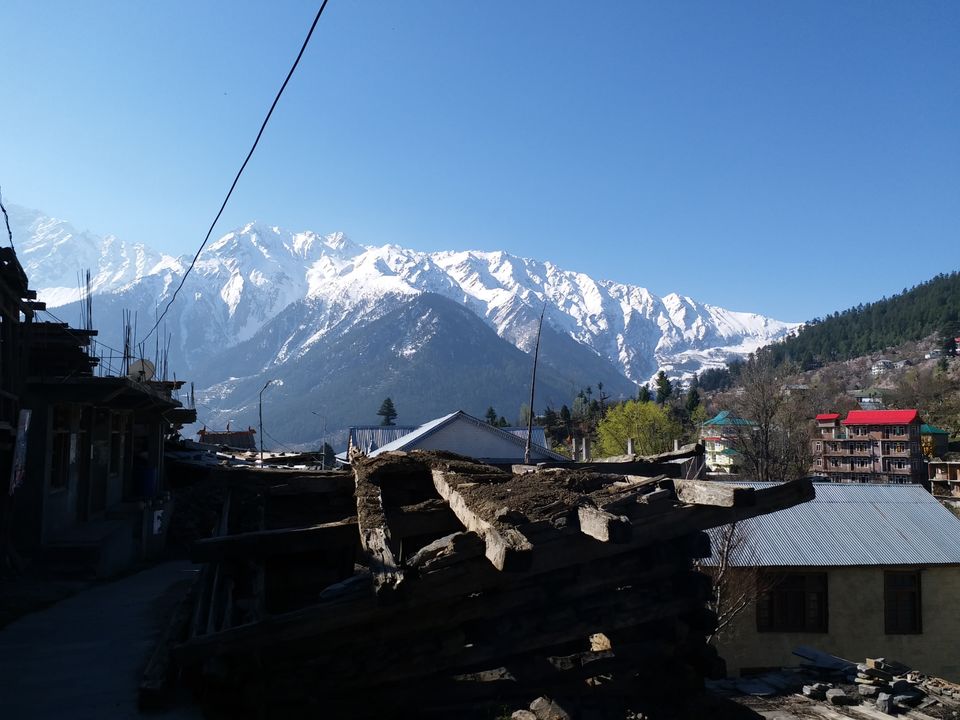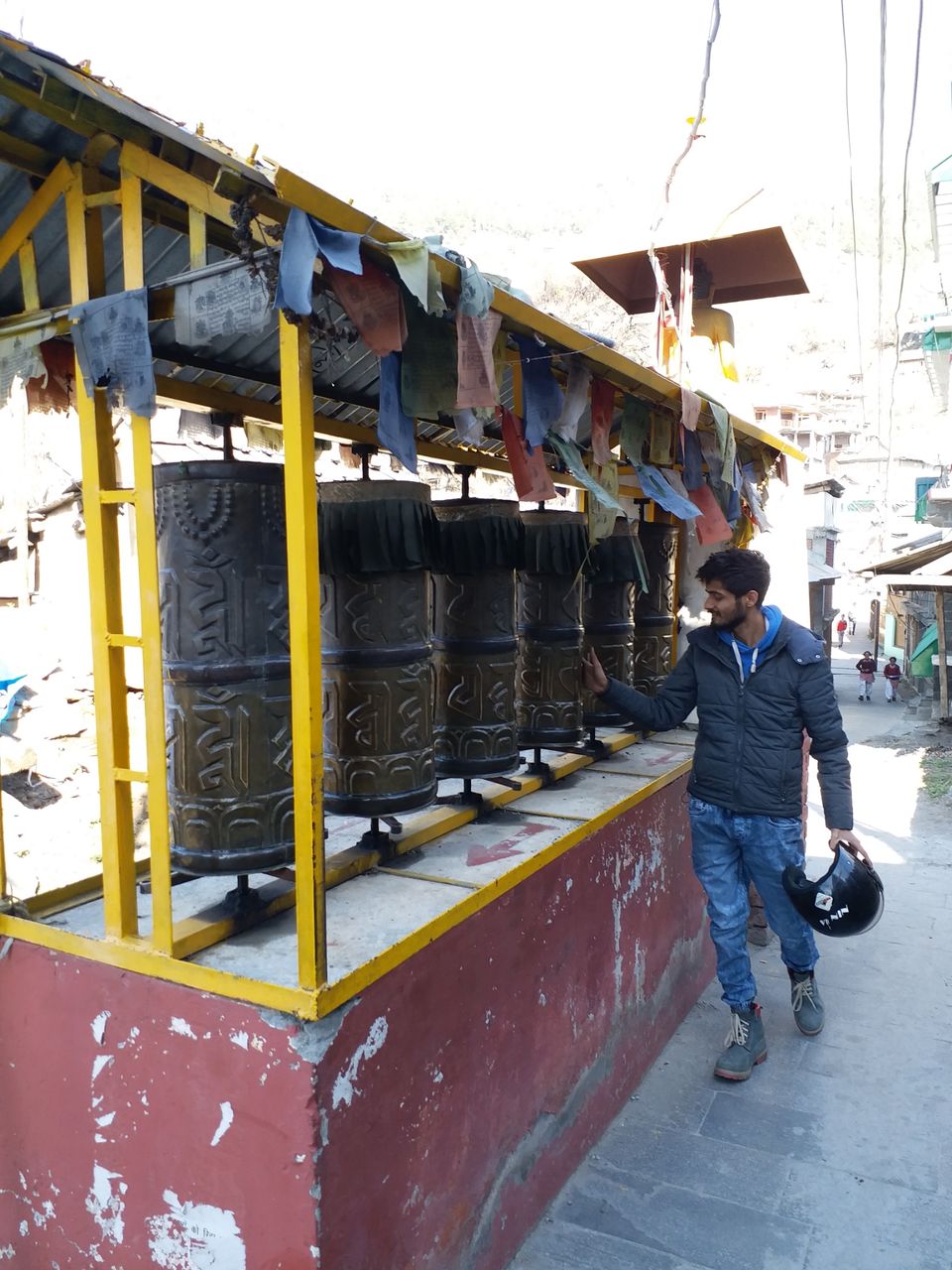 Rechong Peo To Tabo (154 km)
Fill your vehicle with diesel or petrol at Reckong Peo. Start early from here if you want to reach Kaza in same day, it will take nearly 9 hours without any stay at Nako or Tabo but we went to nako lake and stayed at Tabo village.
From Rechong peo road comes down to join Poari Kaza road .From here Sutlej river will be at your right side and the road passes through Stiff Mountains.
After trevelling 34 KM , a small town Spello you will reach. Here restaurants are available for lunch
This road upto Poo is not in good condition. Many places road construction work is going on. There is always chance of road getting blocked by stone falling from hills. Border Road Organization is in charge of maintaining these roads does a good job in keeping the road open for traffic. The road from Reckong Peo to Spello town is the most troublesome one which gets blocked frequently.At a distance of 69 KM from Reckong Peo Spiti river joins Sutlej river at Khab. From here a tunnel like road will take you towards Nako.The Nako village monastery is visible from the road. You can take the straight road toward Tabo.
After starting from Nako you will cross Malinga, the road near Malinga gets blocked due to falling of stone from the hill. Bro ( Border Road Organization ) workers work through out the day from morning 9.00 AM to 5 PM daily cleaning the road.No trace of any grass or tress could be found in these hills. Tabo monastery will be at your left side from the road.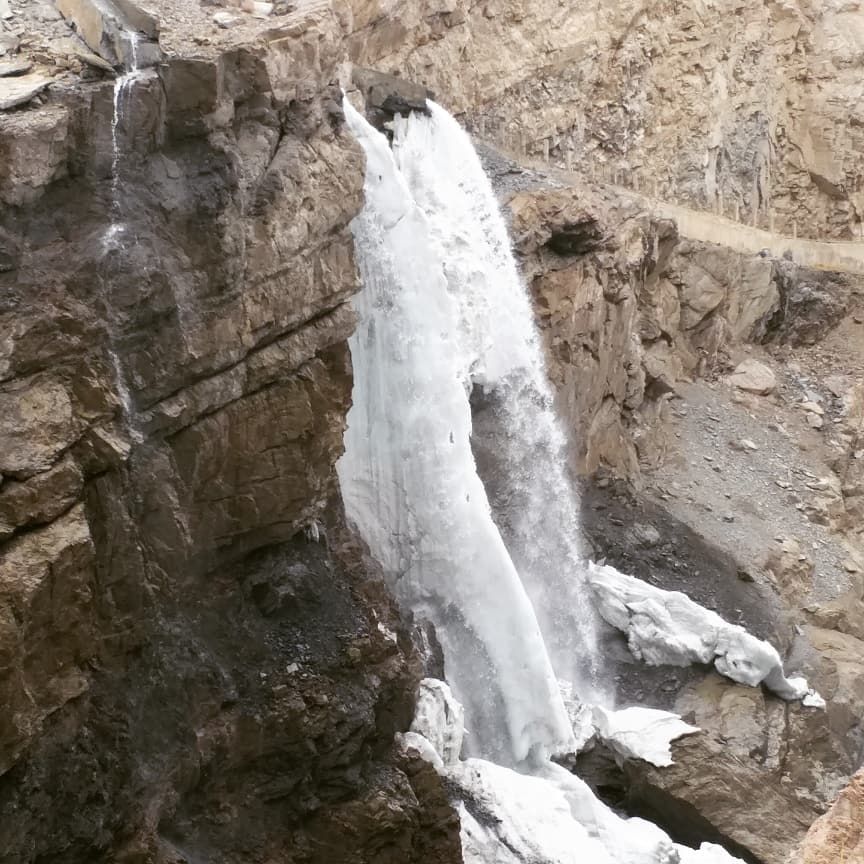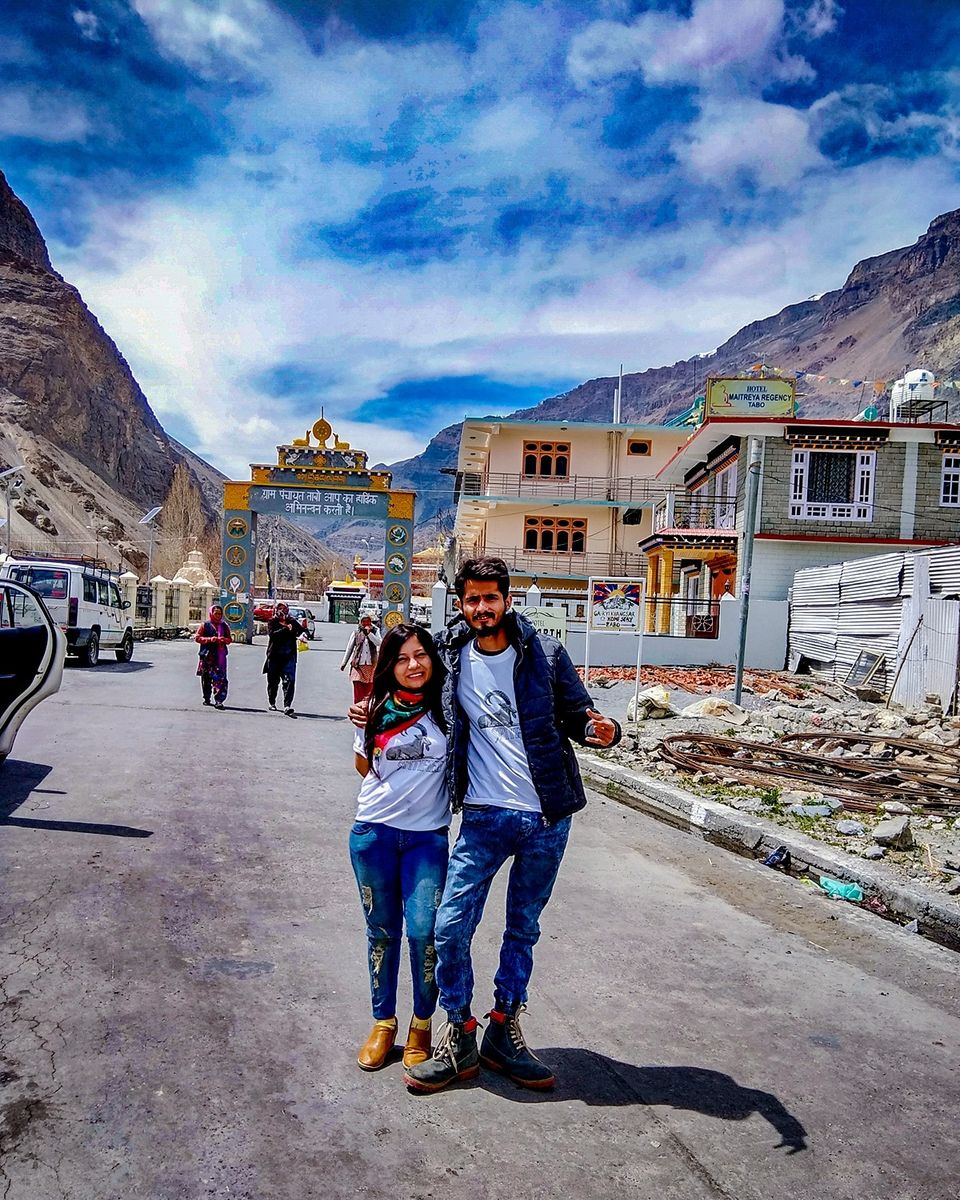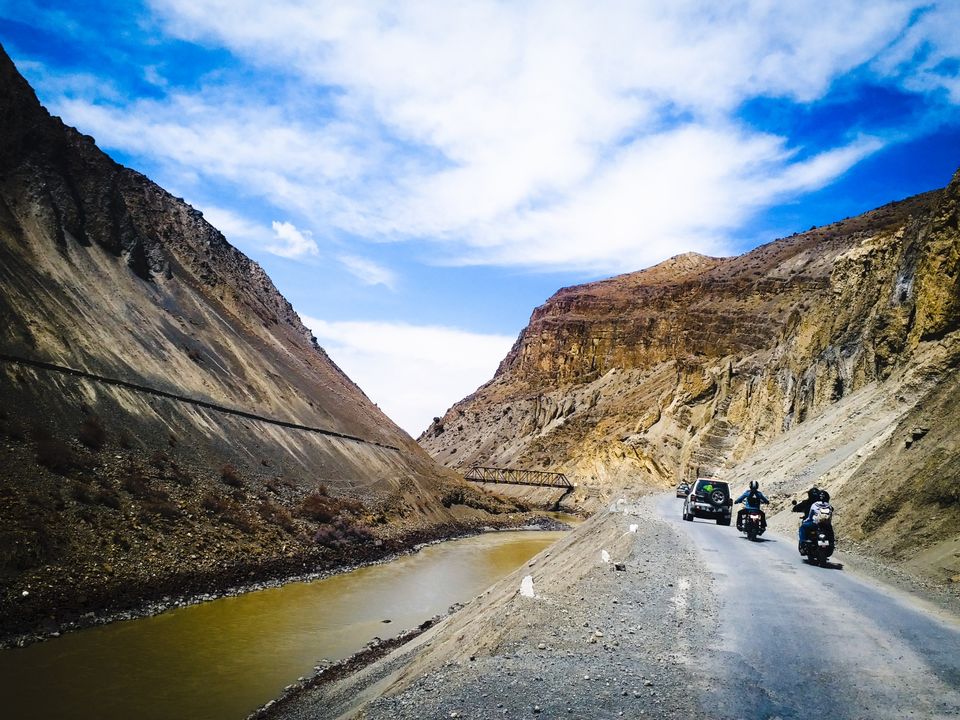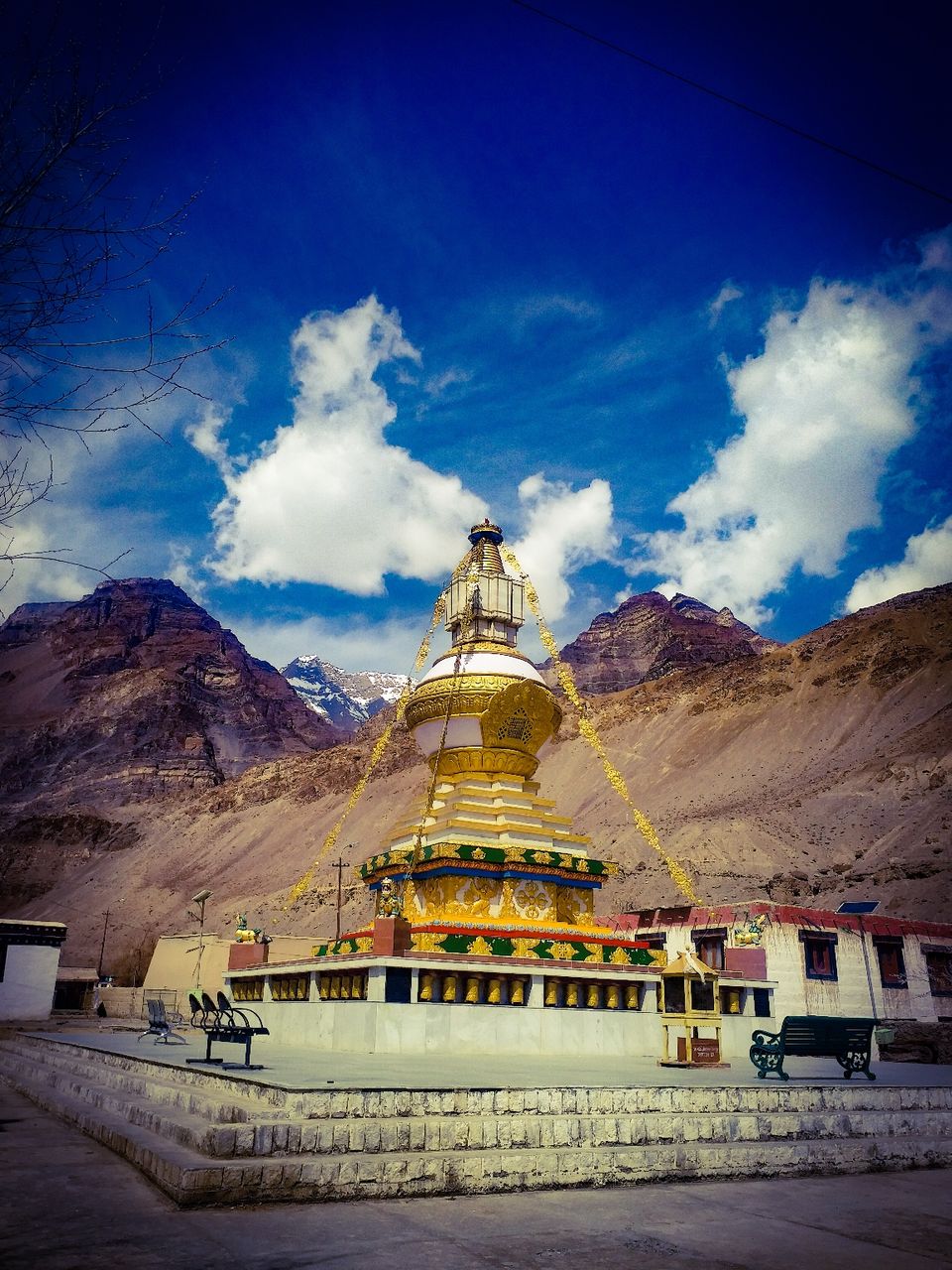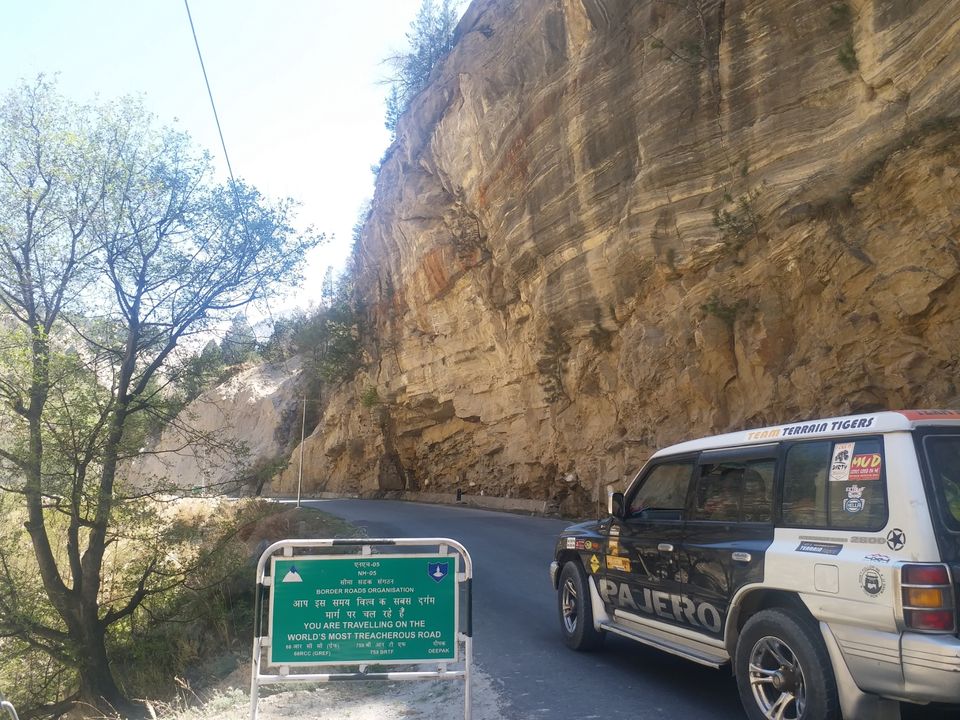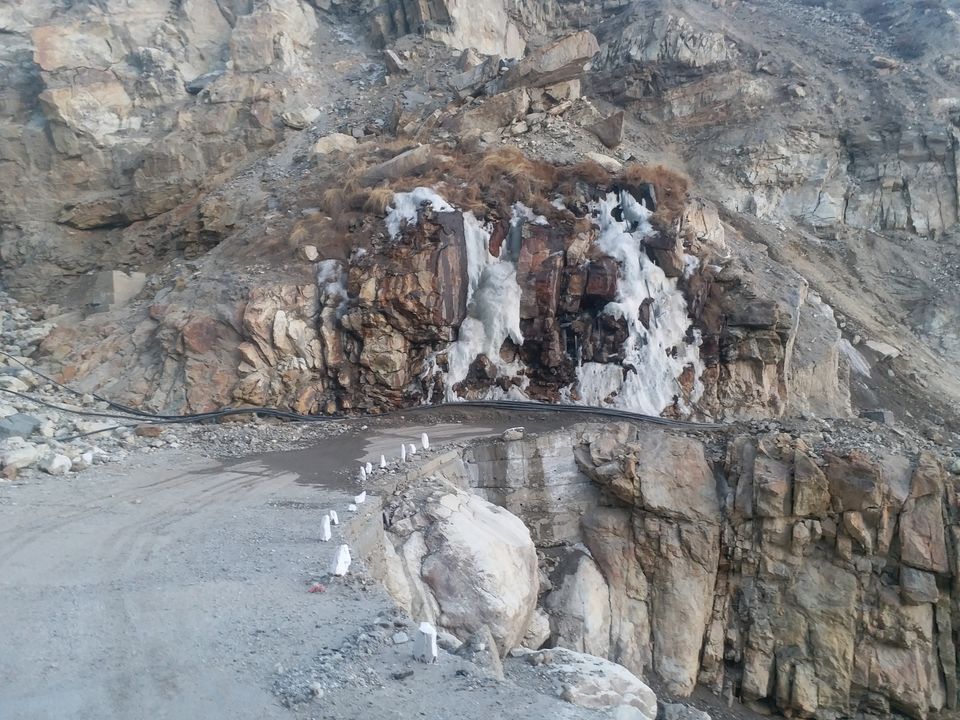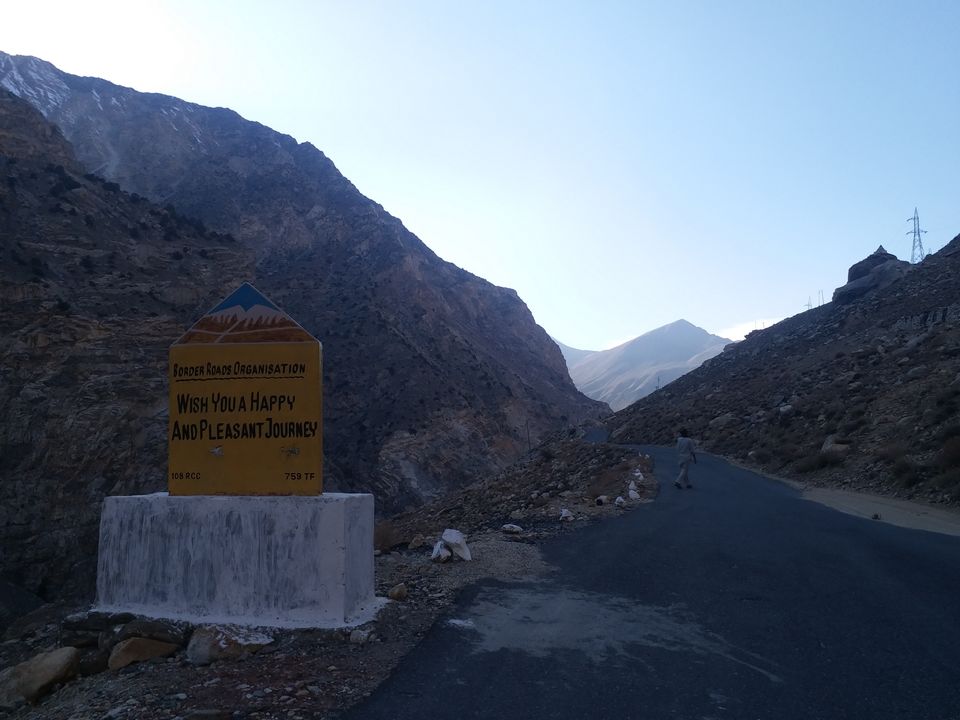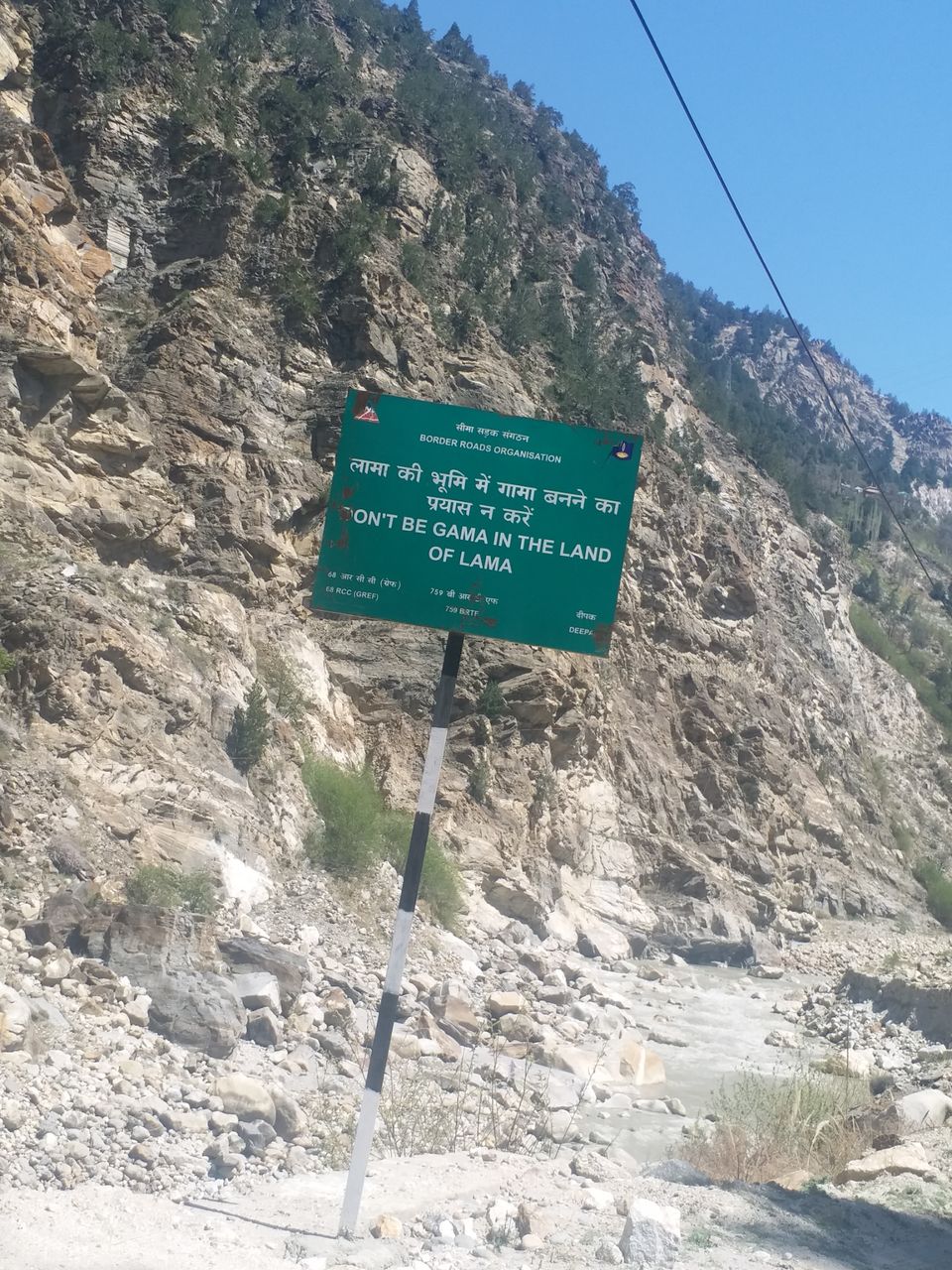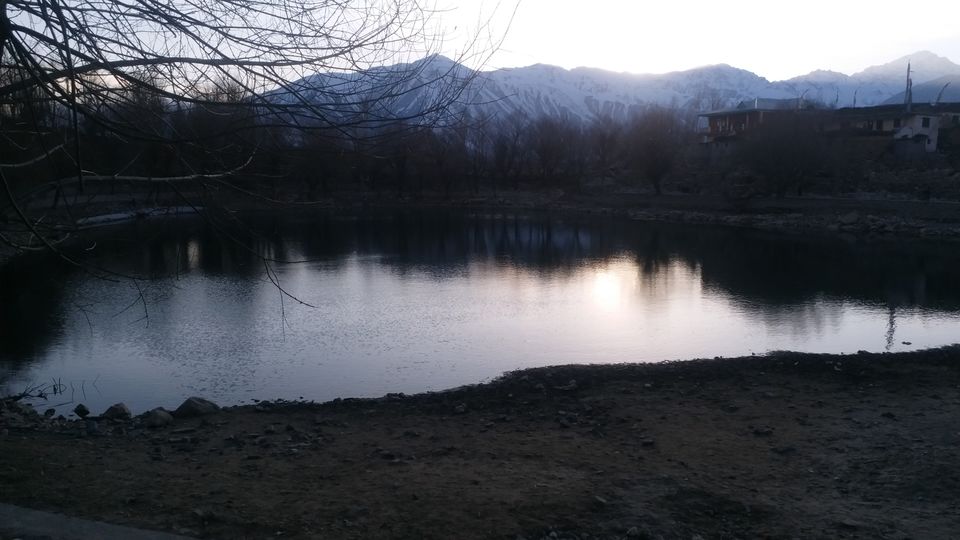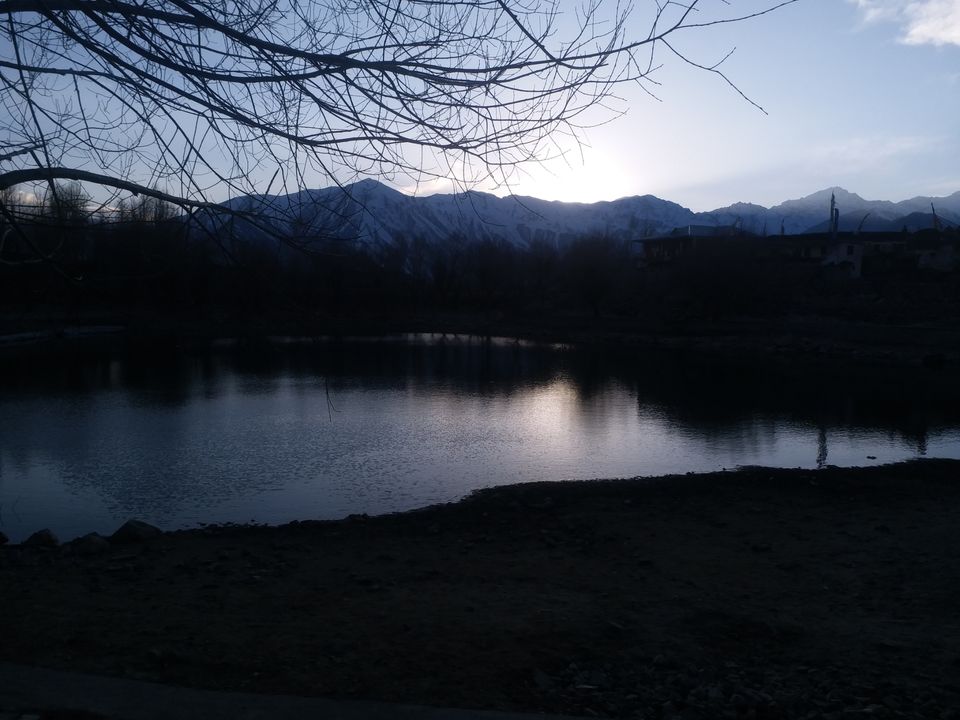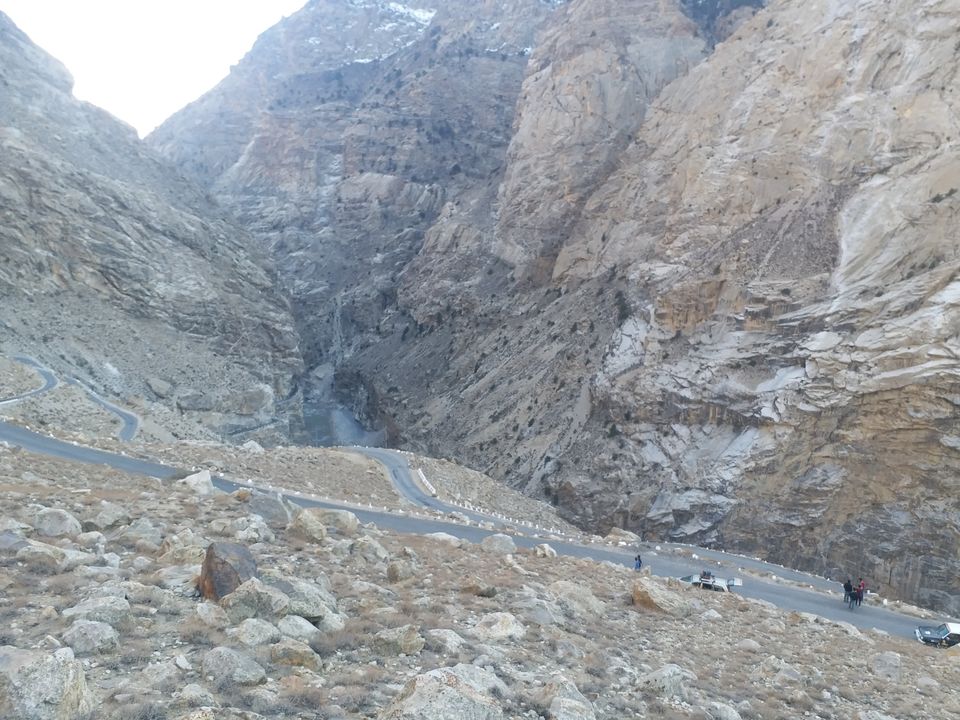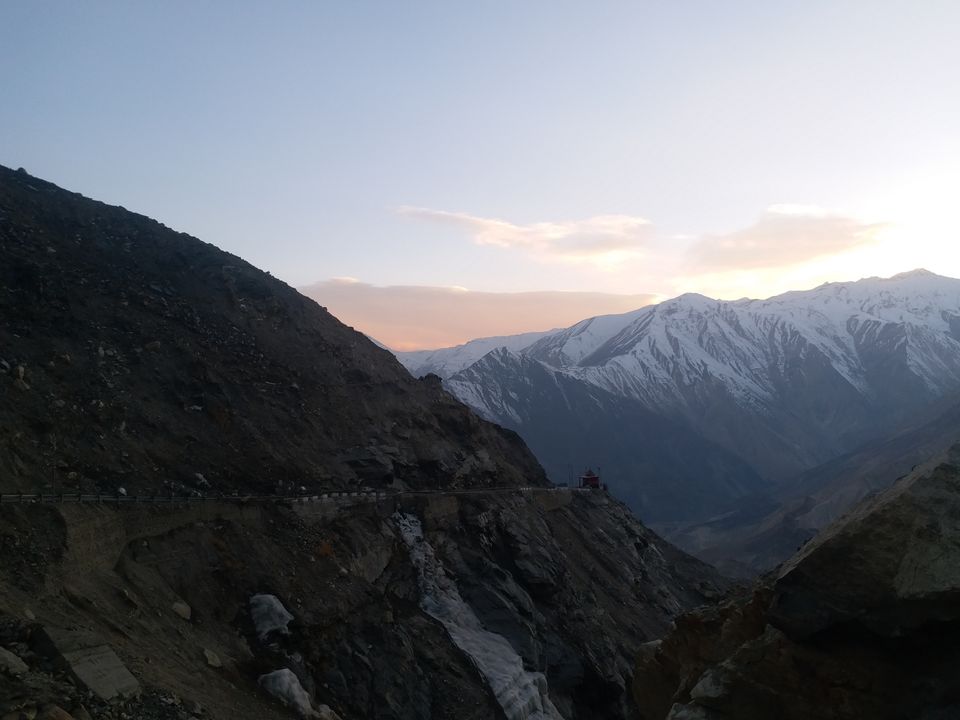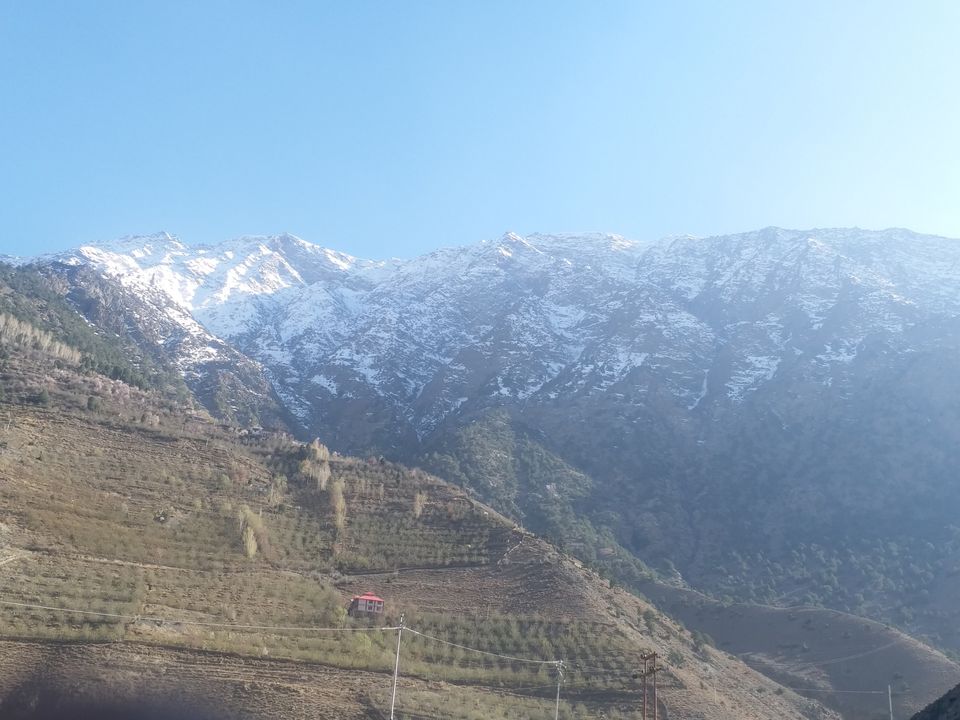 Tabo- Dhankar Village -Kaza
This road is also very scenic with river at left side and high mountains close to the road. After traveling 23 KM towards right at top of a hill you can see Dhankar Monastery. You can climb up and visit the monastery. Before Kaza at your right you can see the road to Pin valley.
Dhankar Gompa is a village and also a Gompa, a Buddhist temple in the district of Lahaul and Spiti in India. It is situated at an elevation of 3,894 metres in the Spiti Valley above Dhankar Village, between the towns of Kaza and Tabo
You can get the view of Kaza two 2 KM before from the main road. Lovely town with all facilities. Try to stay here for a minimum of two days.
We ended our day in kaza doing some guitar session and barbeque. Temperature at kaza was -12 at night.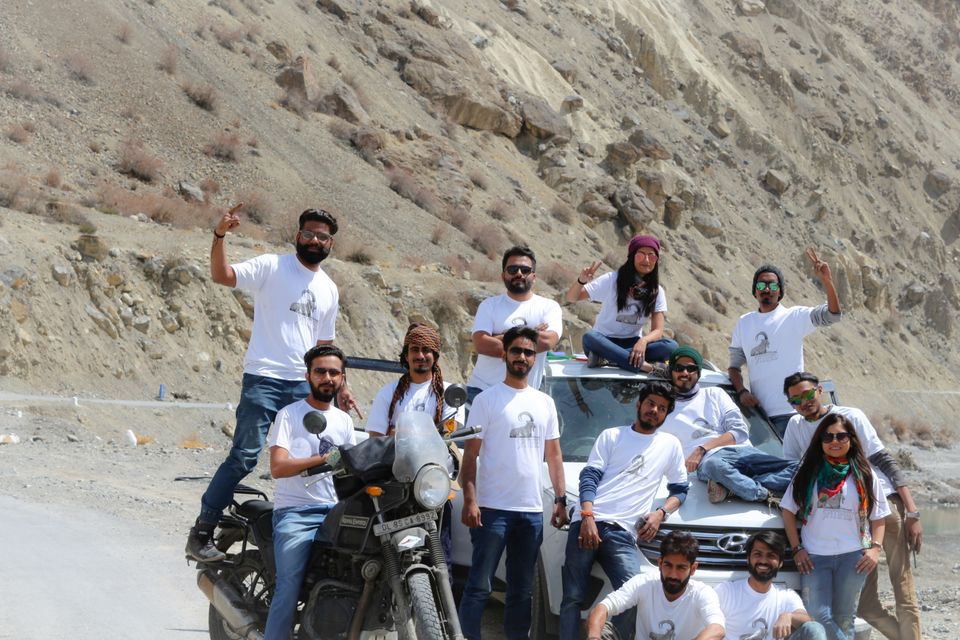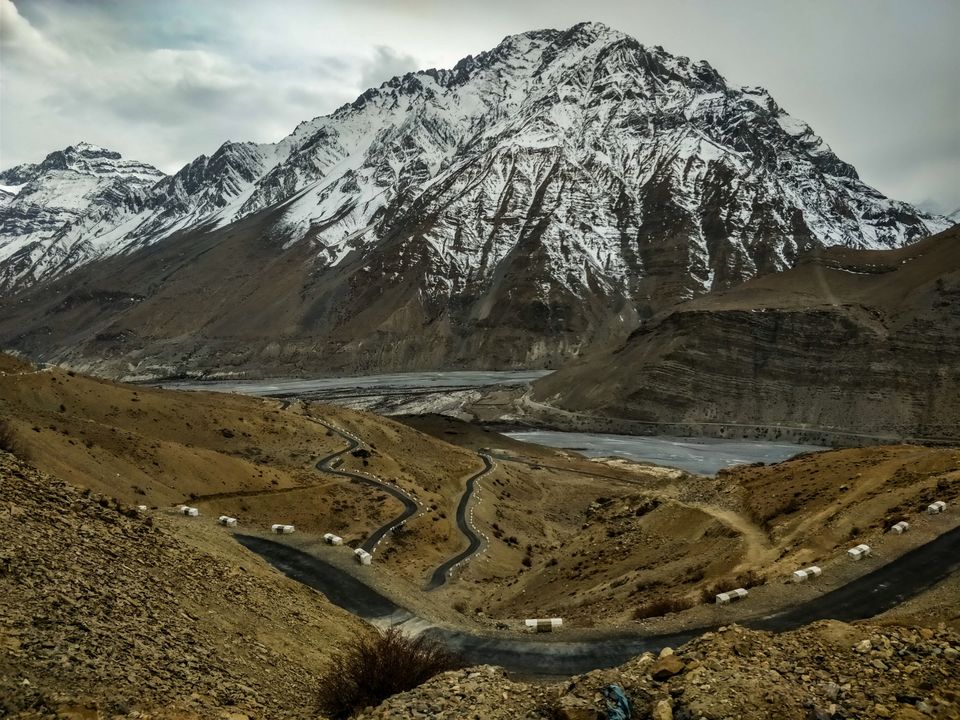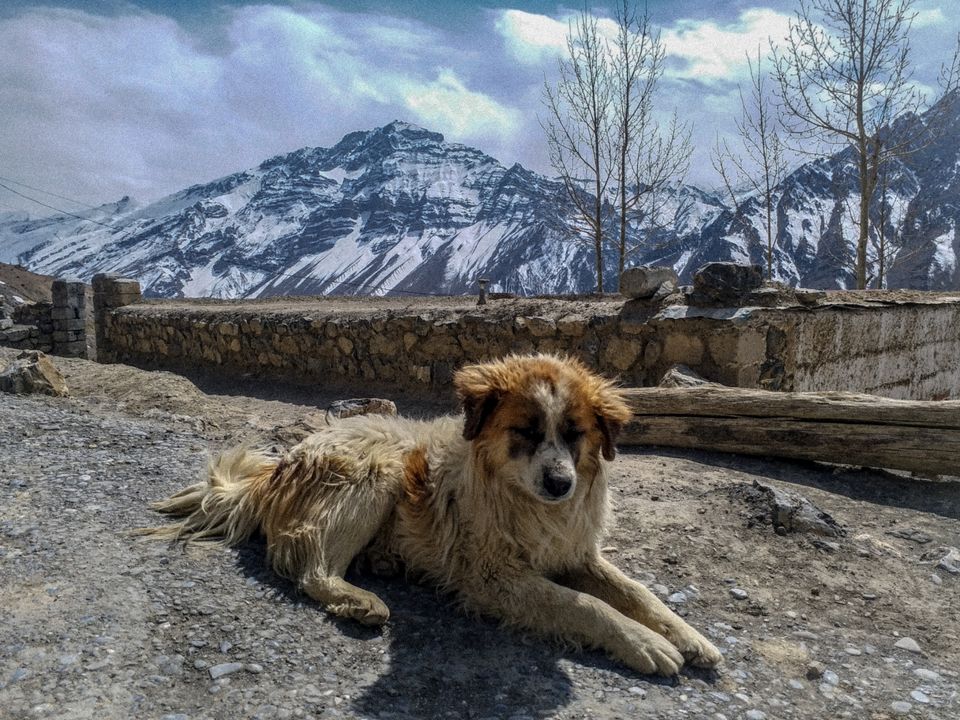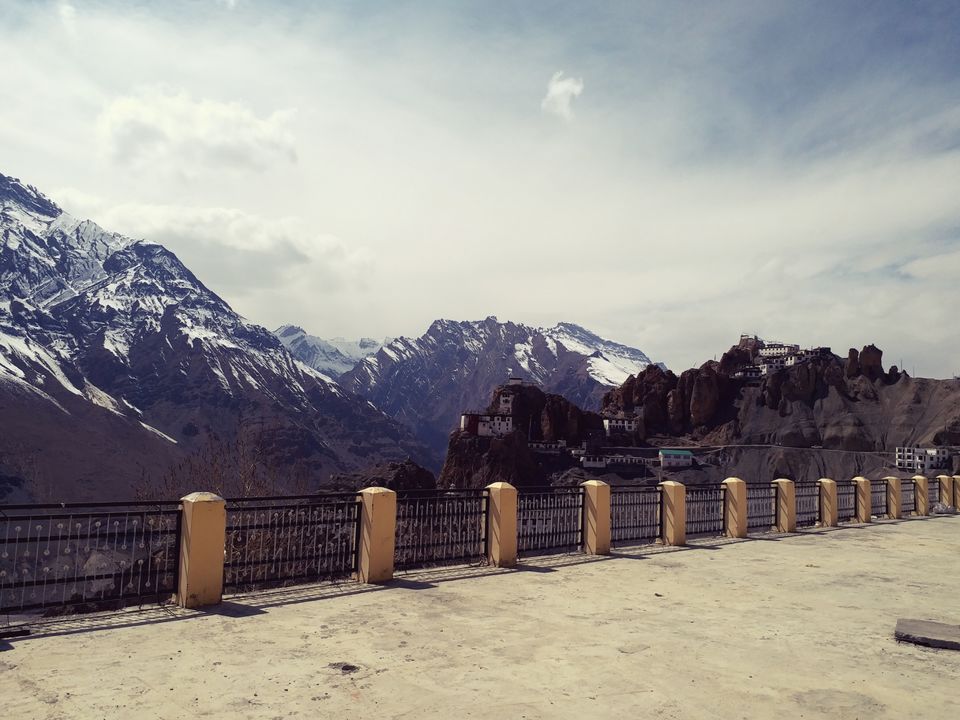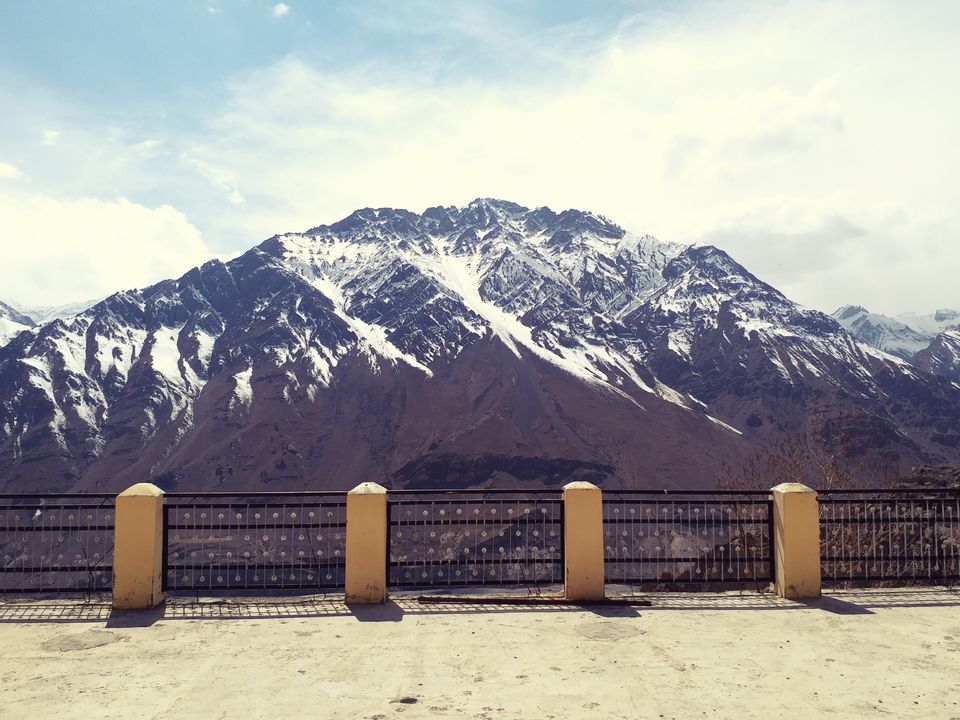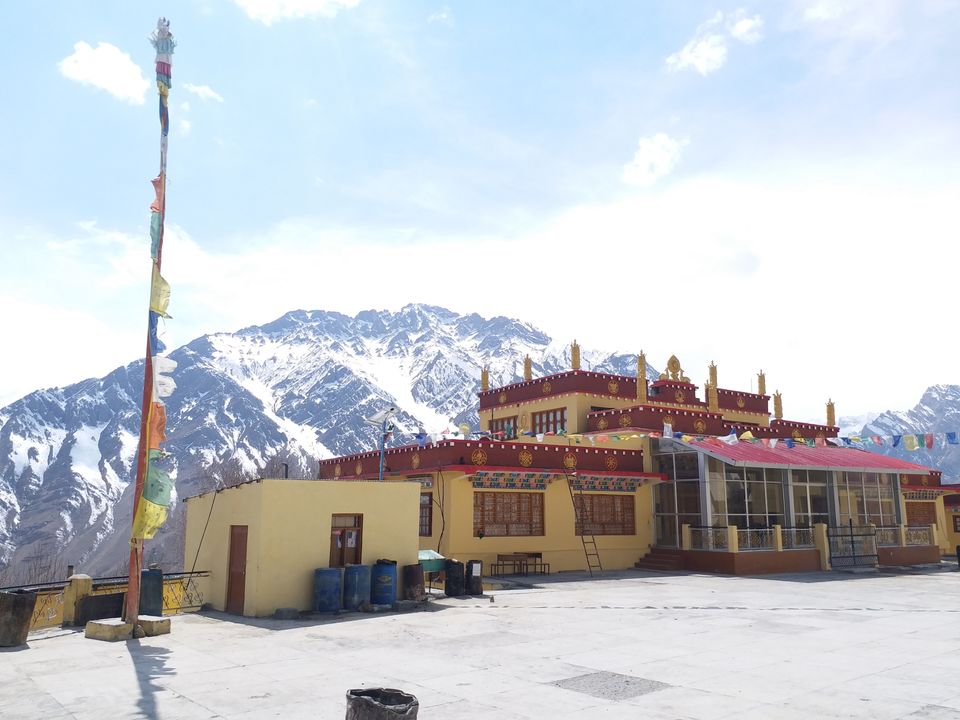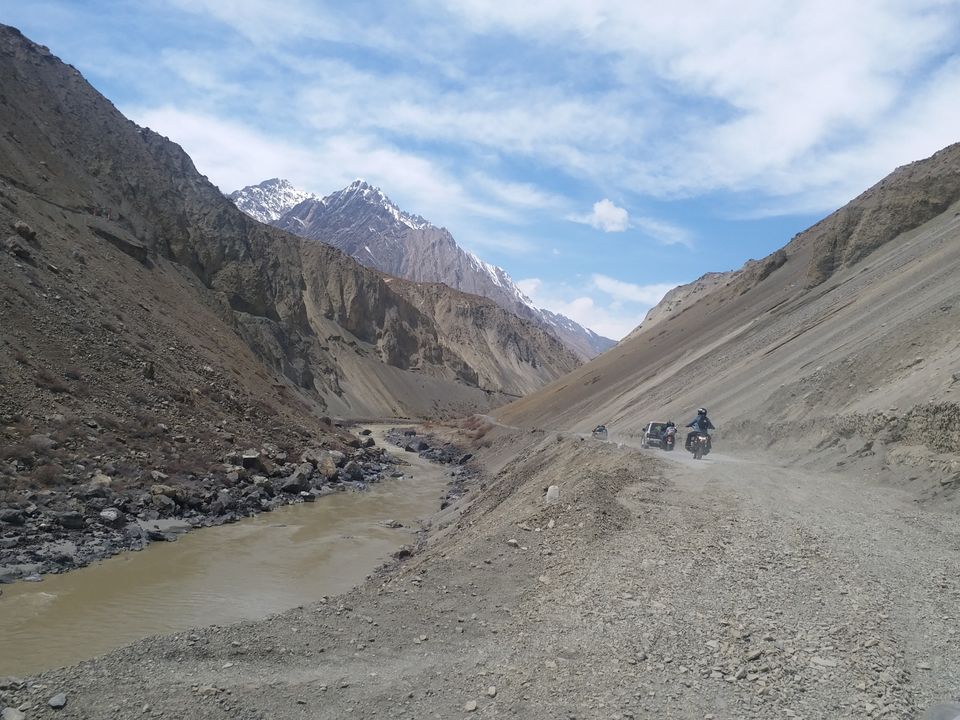 Kaza-Kee monastery-kibber village -chicham bridge - langza - hikkim - komic
We started early this day and without doing breakfast we went to kee monastery At Kee monastery, a guided tour was given by a monk.Kee Monastry has seen repeated devastation over the centuries under different armies (Mongols, Dogra, Sikh) and by earthquakes and fires. The successive trails of destruction and patch-up jobs have resulted in a haphazard growth of box-like structures, and so the monastery looks like a fort, with temples built on top of one another.Next was drive to Kibber which earlier held the world record of being highest village (4,200 mtrs) in world connected with road. Nothing much to see or do here except for the satisfaction of having visited such high altitude village.From Kibber, one drives down again to almost valley level and then again goes up all the way to 4,400+ mtr level to visit Langza. At the top, Langza area is surprisingly quiet flat.
Even though it is situated at height of 4,000+ meters, one finds fossilised sea creatures (shaligram) here! The moment you reach the village, you find village resident ladies and children selling these fossils at a cheap price.At Langza, a huge meditating Buddha statue has been recently built on a mountain top and this is the last destination point of the visit to the village
From Langza, the next destination is Komic, the current record holder of world's highest village connected by a motarable road. Its a small village with pretty sharp bends on the road. As one come downs from the other side, a little bit below is village of Hikkim which has another world record to its name – world's highest post office.Then its drive back to Kaza, the total trip of the day doesn't take more than 7-8 hours.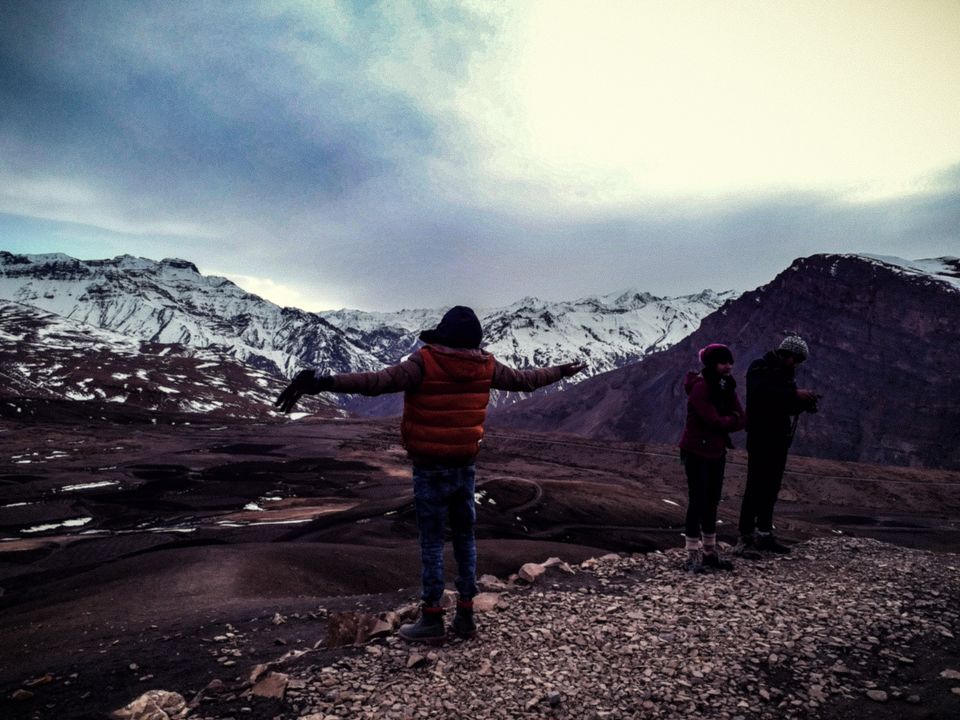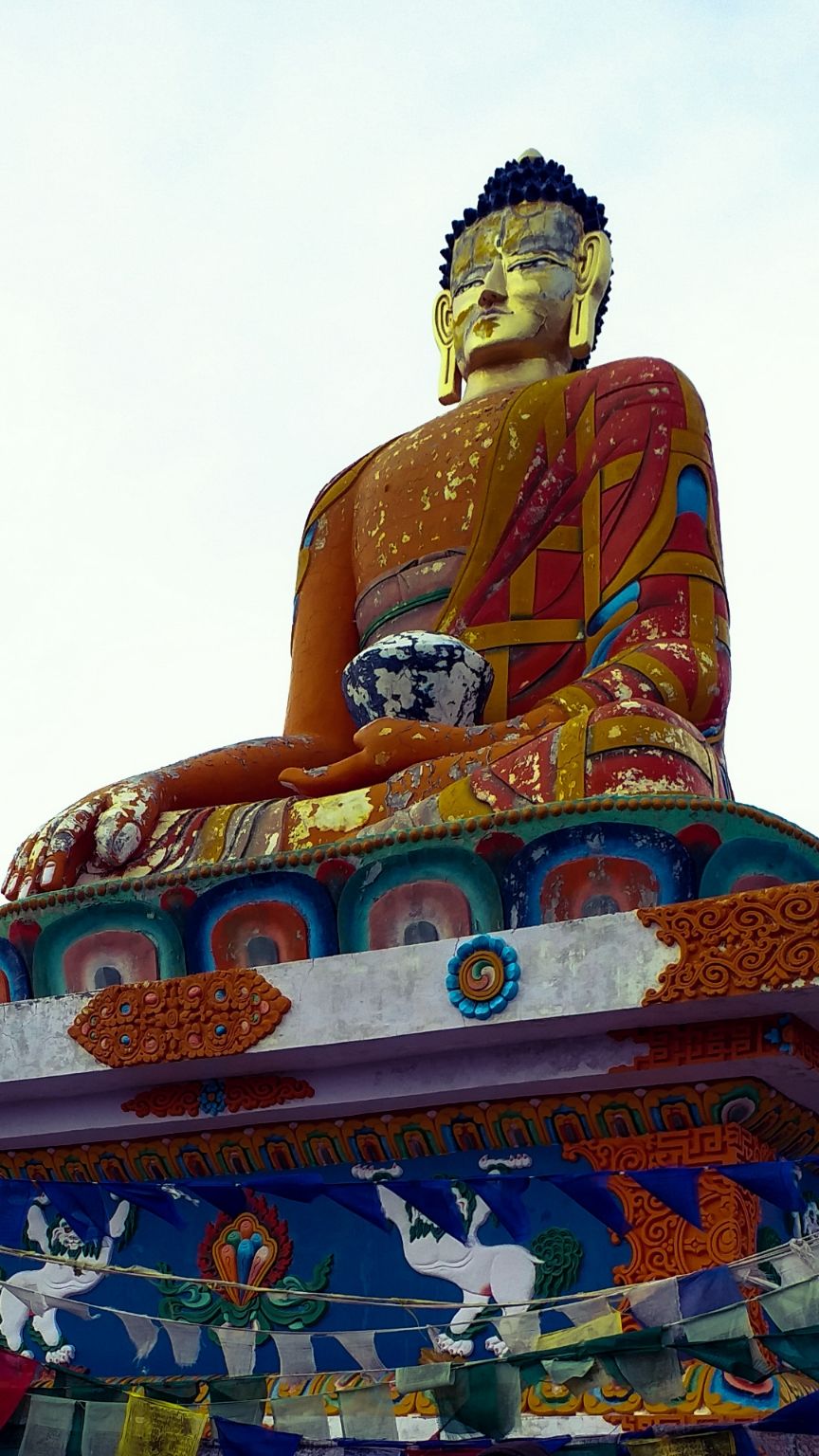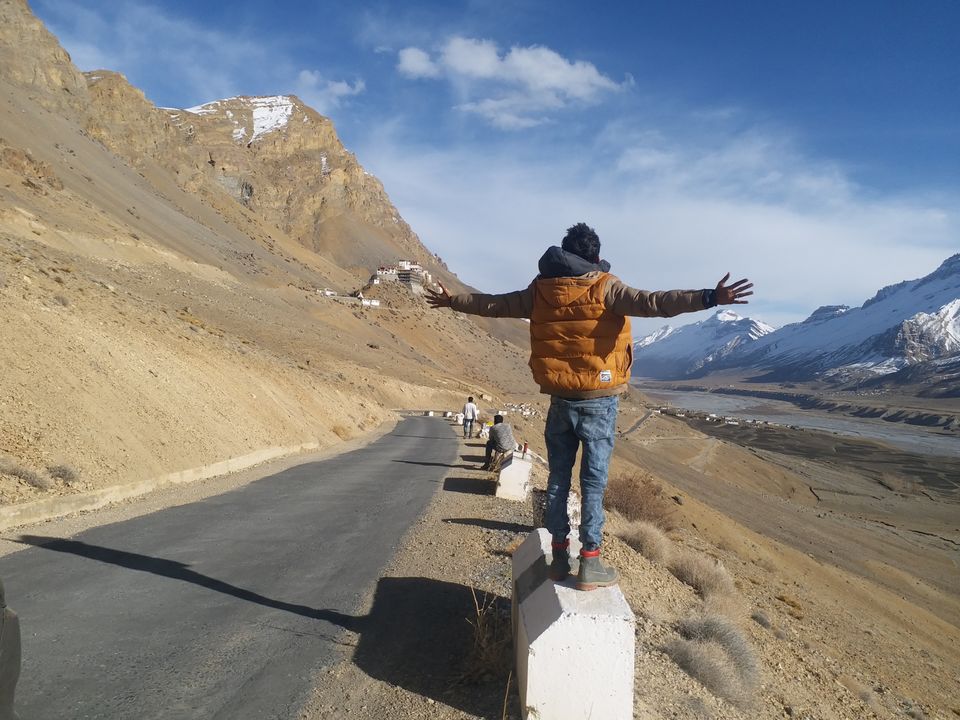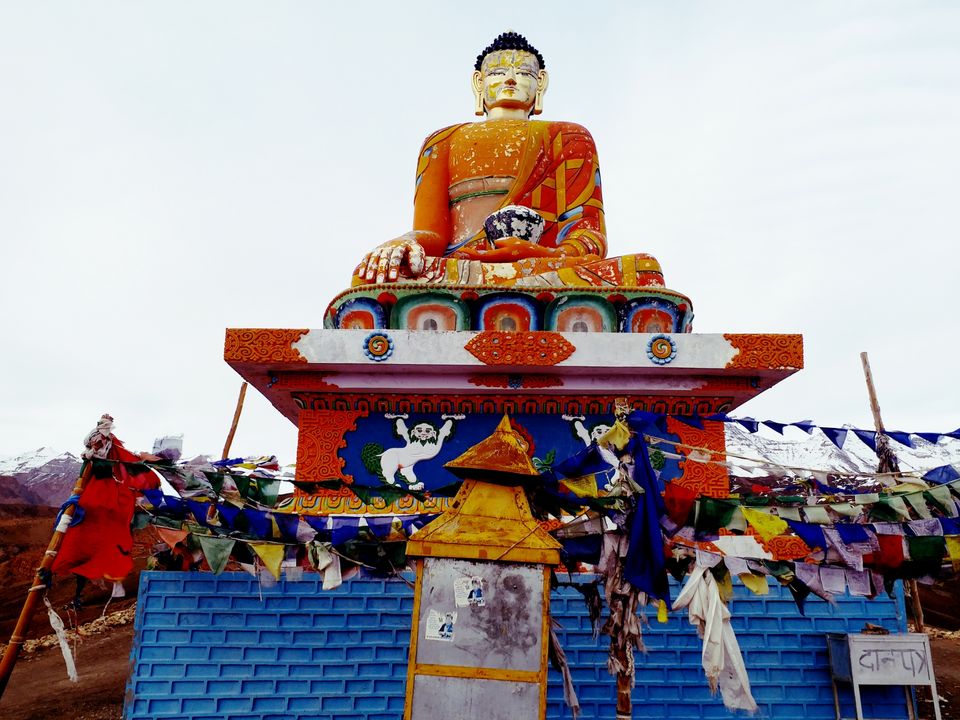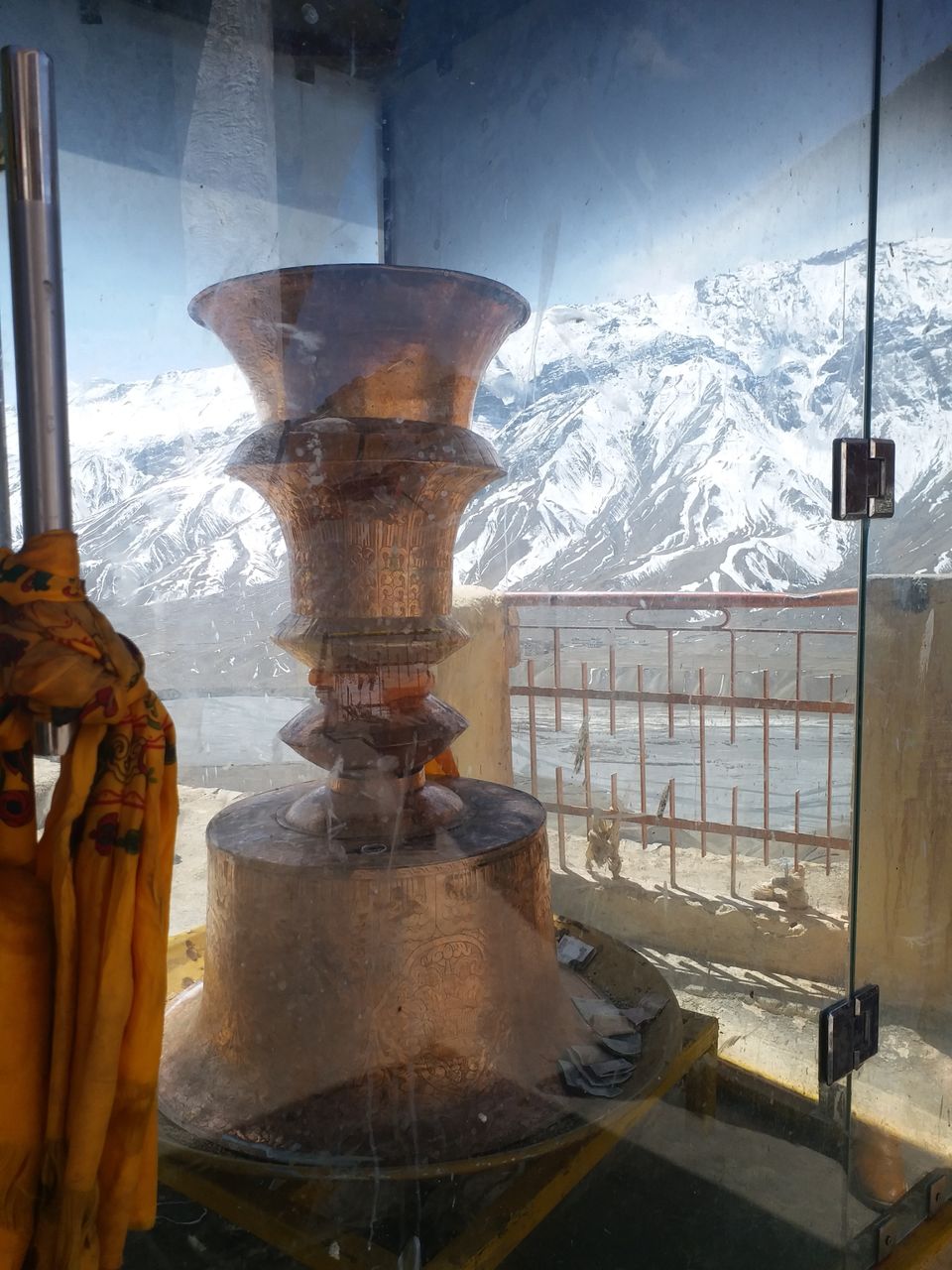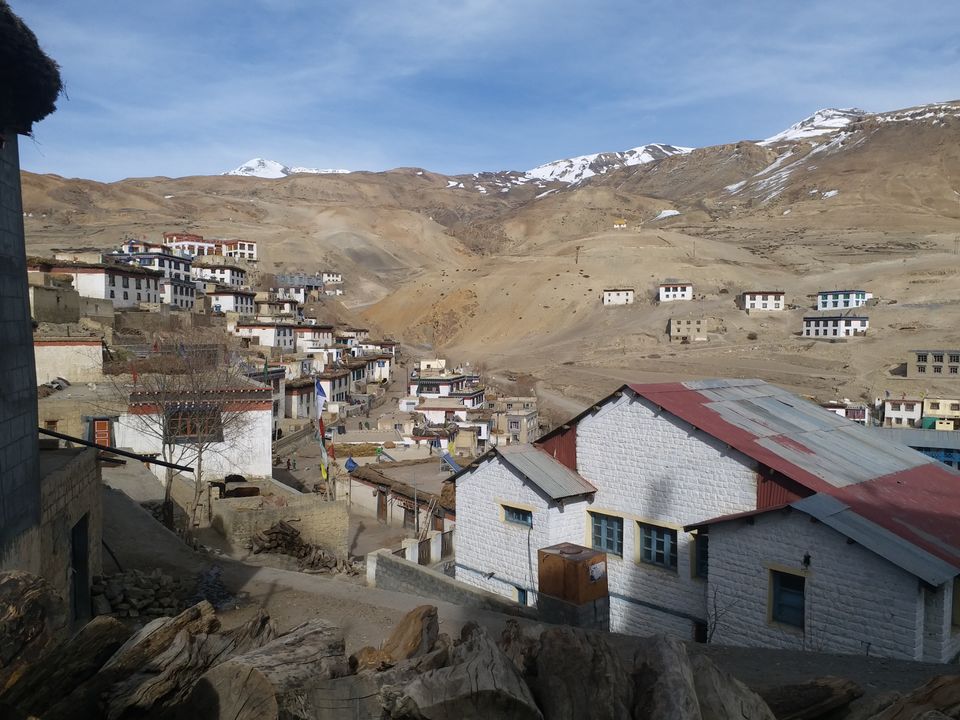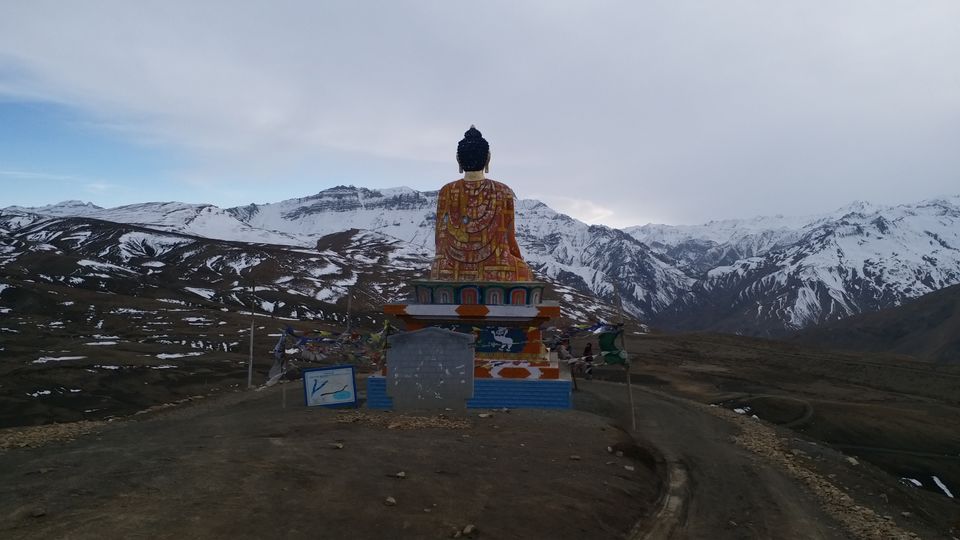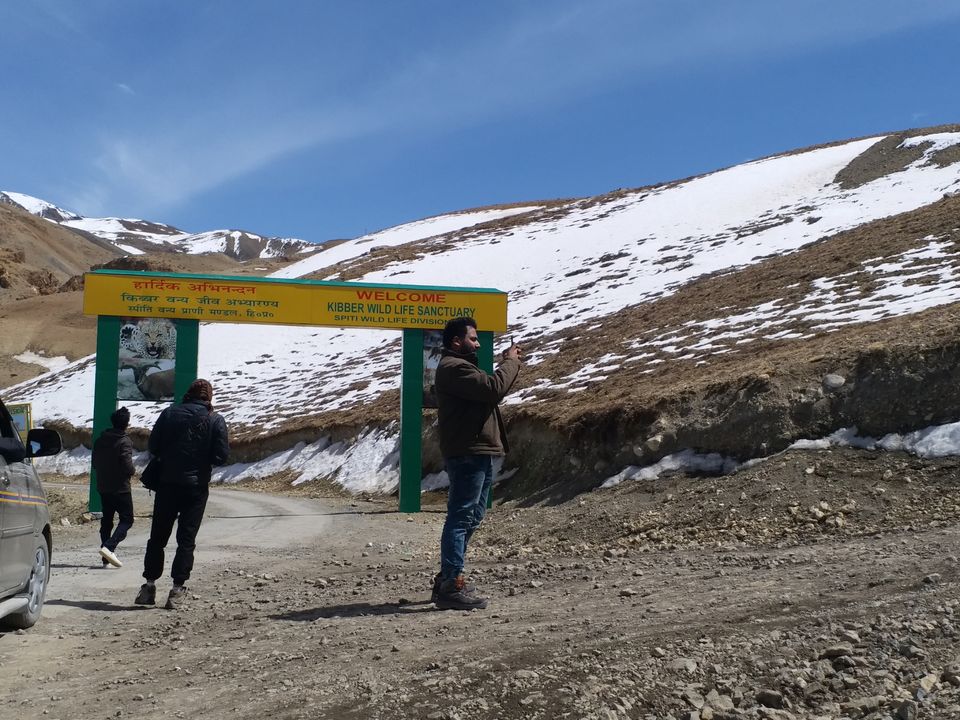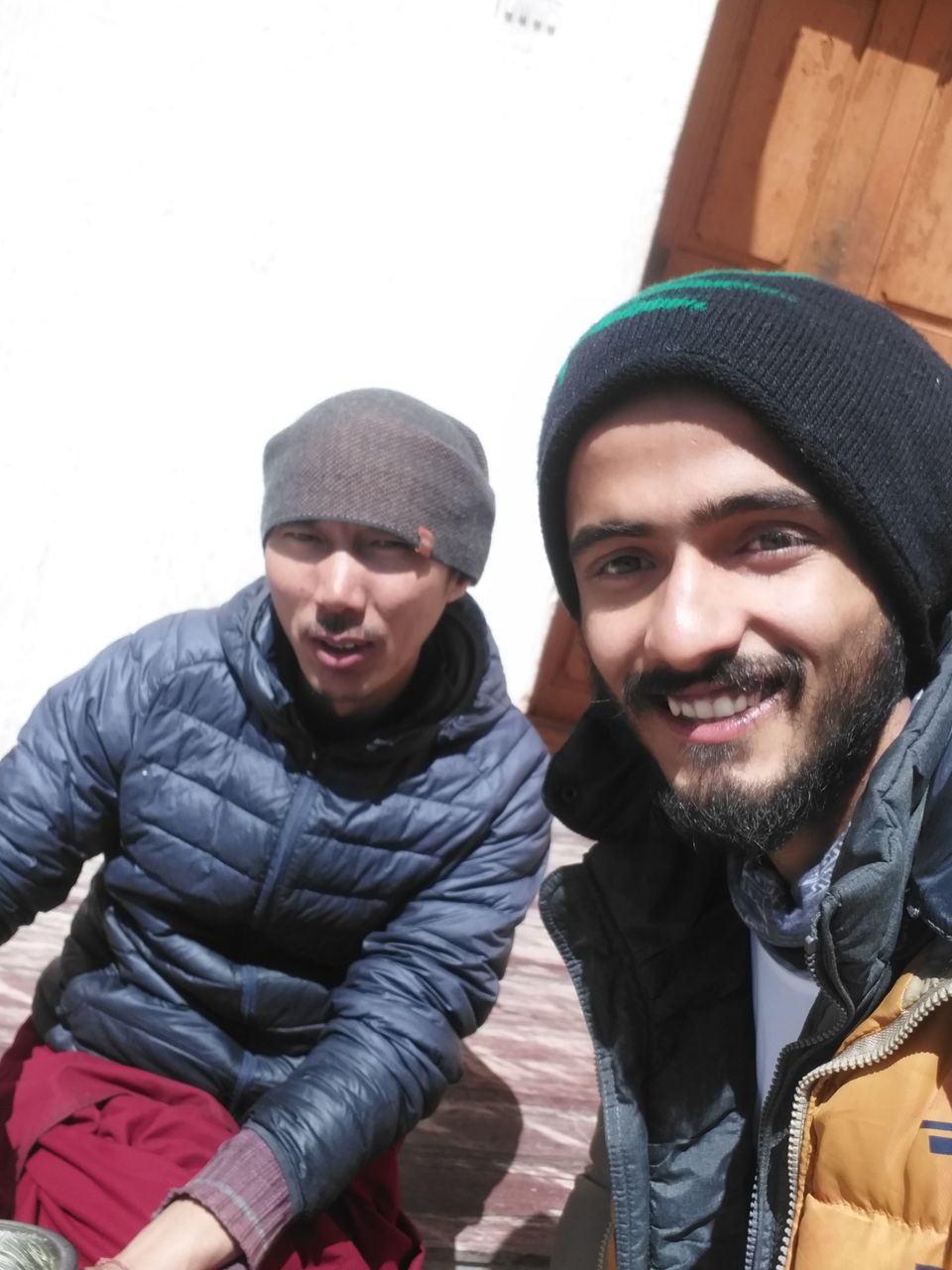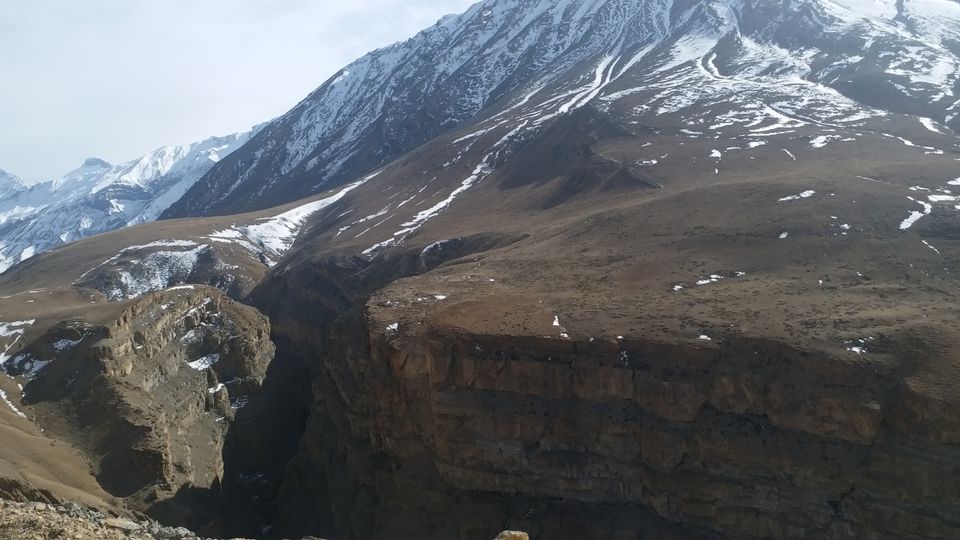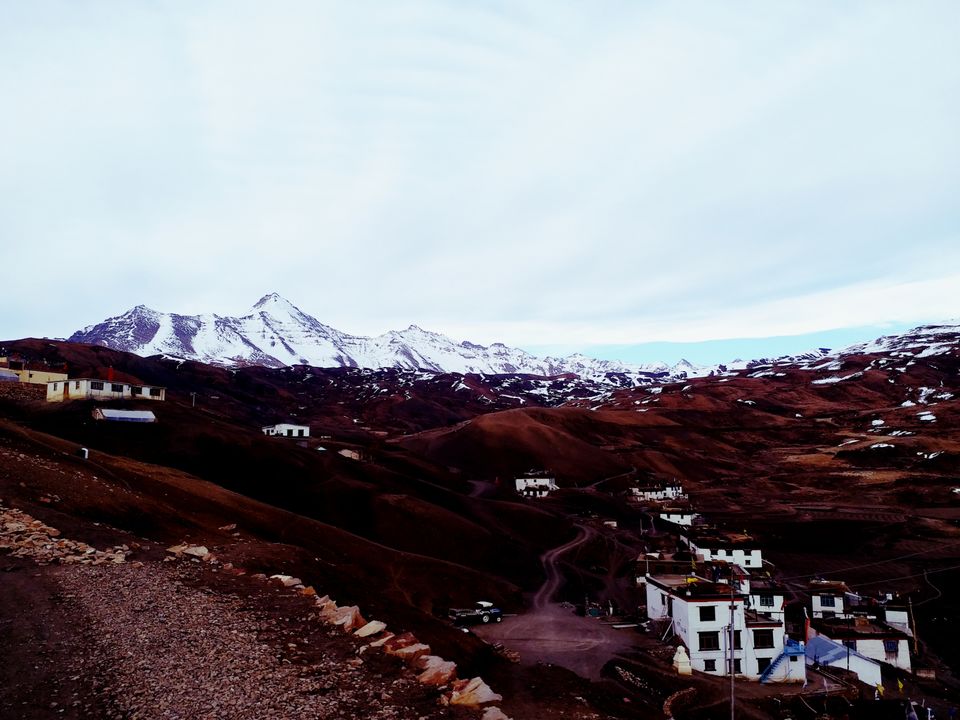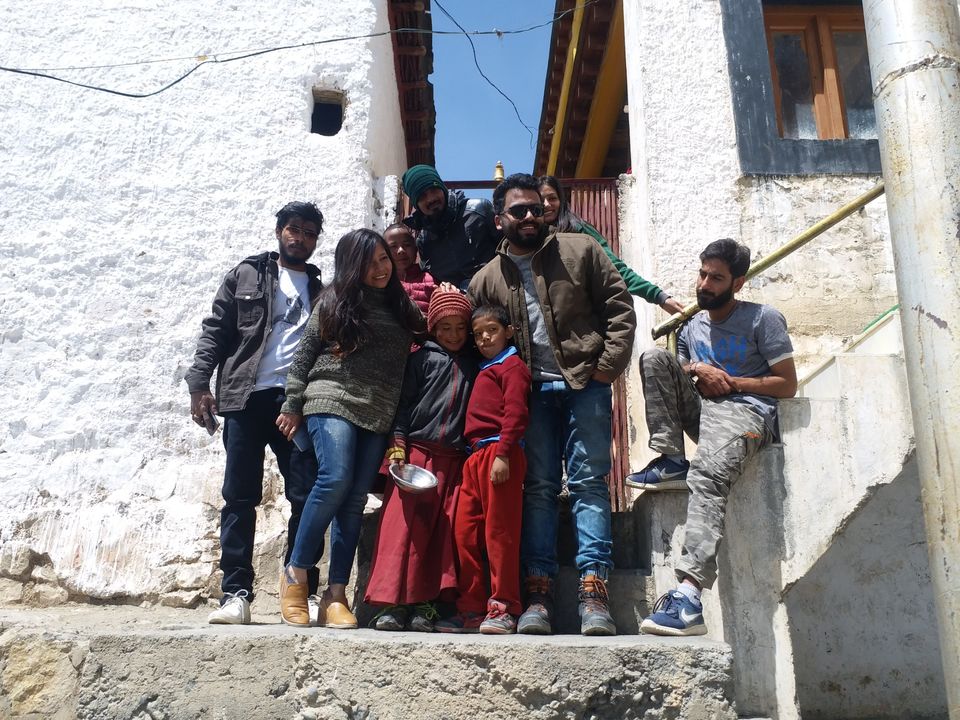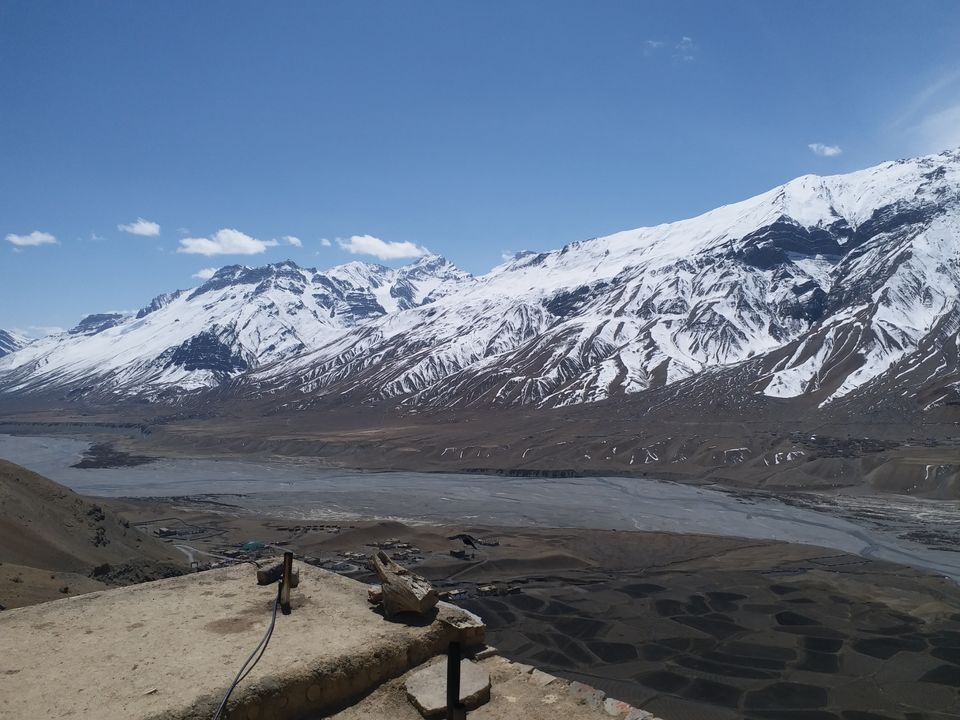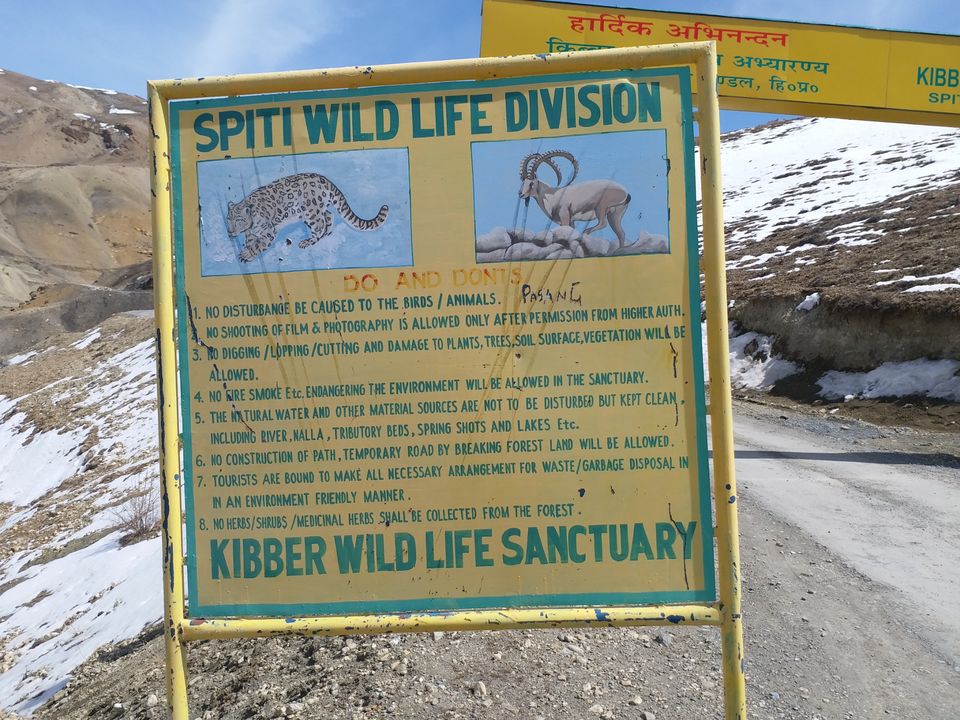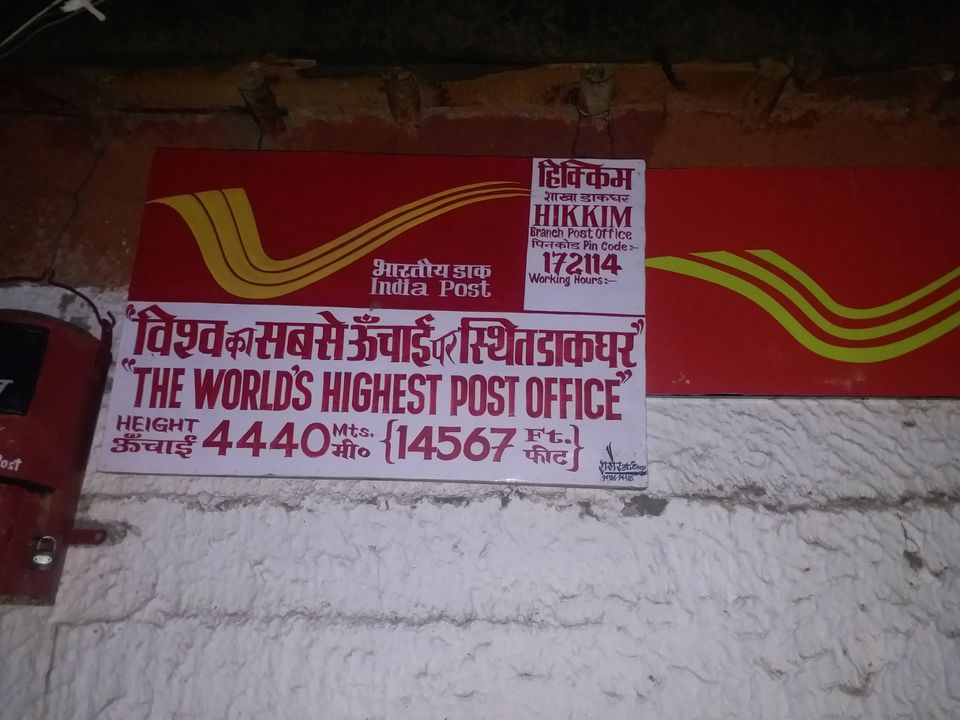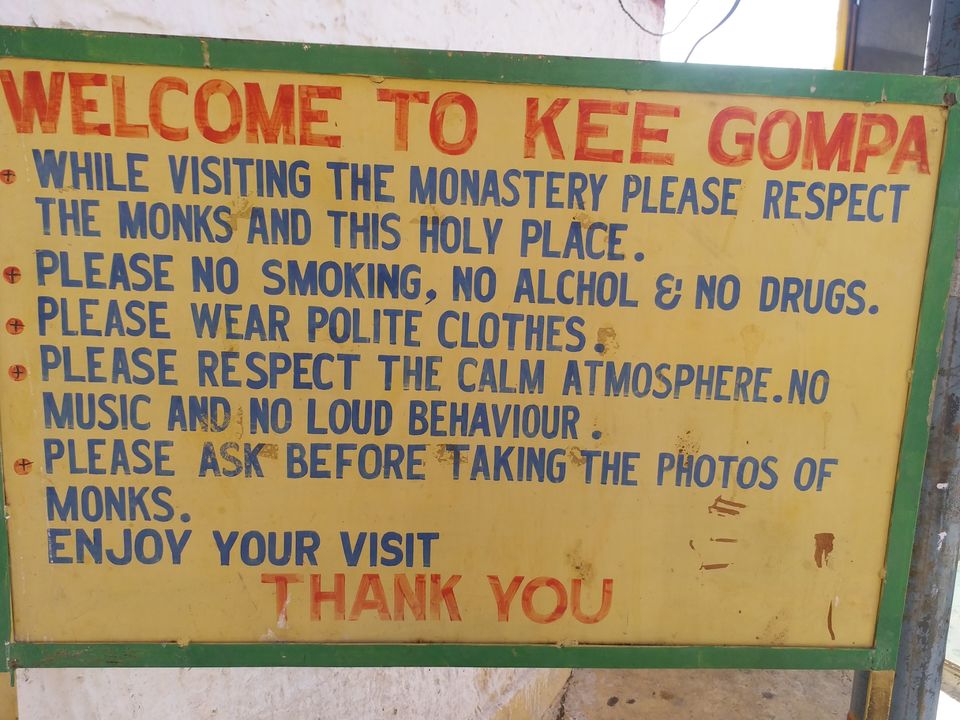 Kaza to Pin valley
The cold and mountainous district of Spiti still contains many unexplored destinations which remain off-route from the popular hotspots. One of the hidden gems of Spiti district is Pin Valley. Famous largely for its Pin Valley National Park, it is one of the most exciting areas to visit in this district.
As you travel to the Pin Valley, along the banks of Pin River, the first notable village you reach is Sagnam. The chilling breeze, breathtaking landscapes and the warmth of the natives will really grip your mind upon arrival.Once you have seen enough of beautiful Sagnam, travel for another 16 KM till you reach another village known as Mud. Mud is not only picturesque; it is also the last inhabited village on the Indian side of the Indo-Tibet border. The international border is very close to this village. While you are at the village, enjoy the color changing landscapes and hill tops of the Pin Valley.You may even spot snow leopards. Ibex, Himalayan marmot, blue rock pigeon, snow pigeon and Himalayan brown bear are some of the other rare species of animals and birds that you can witness in the park.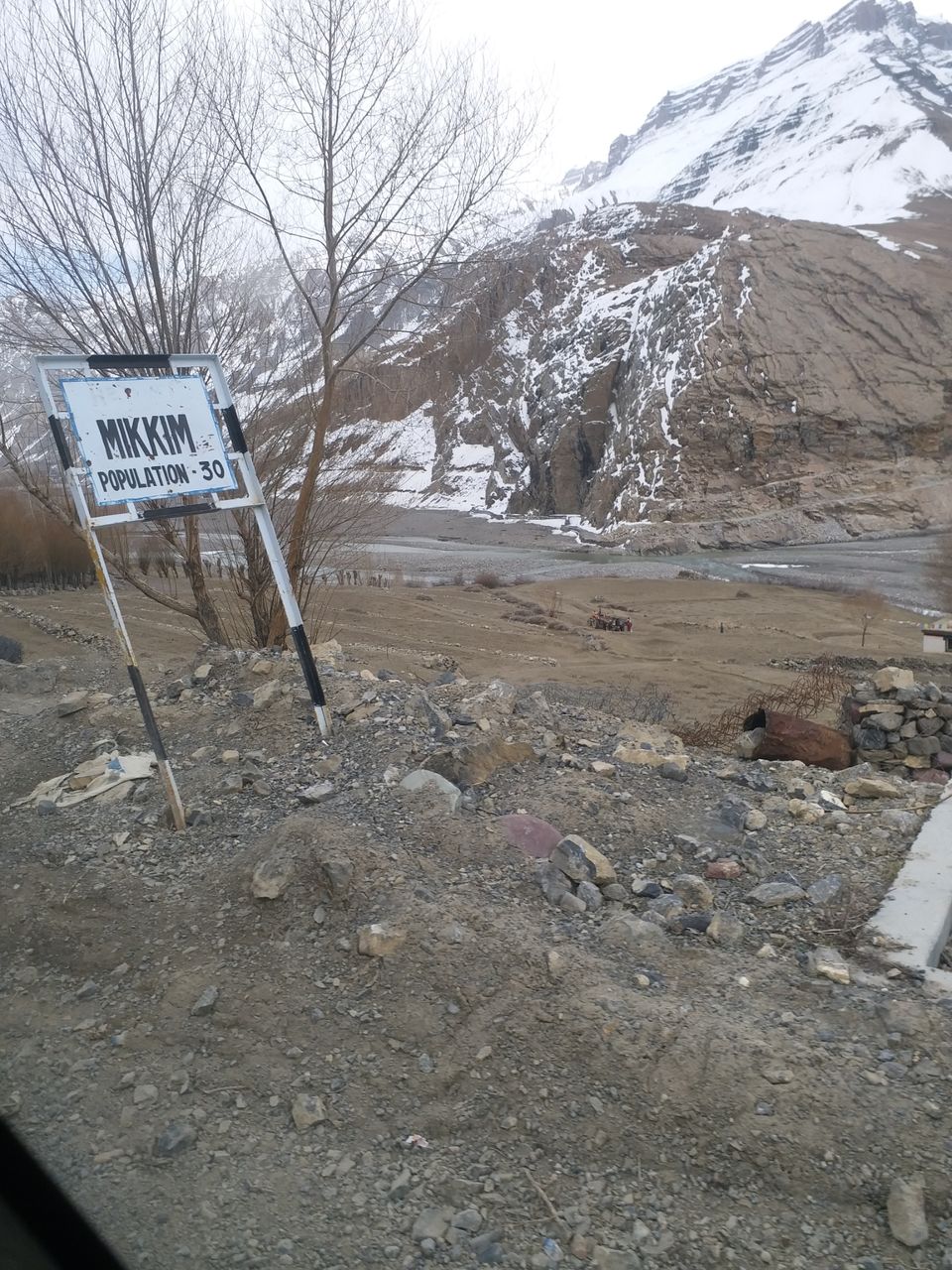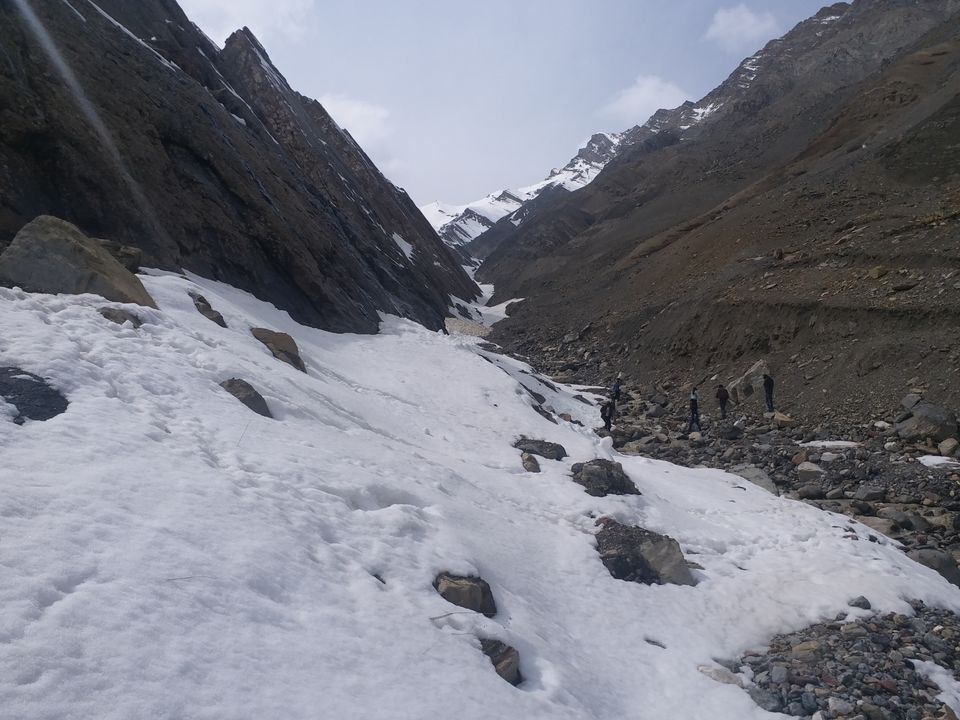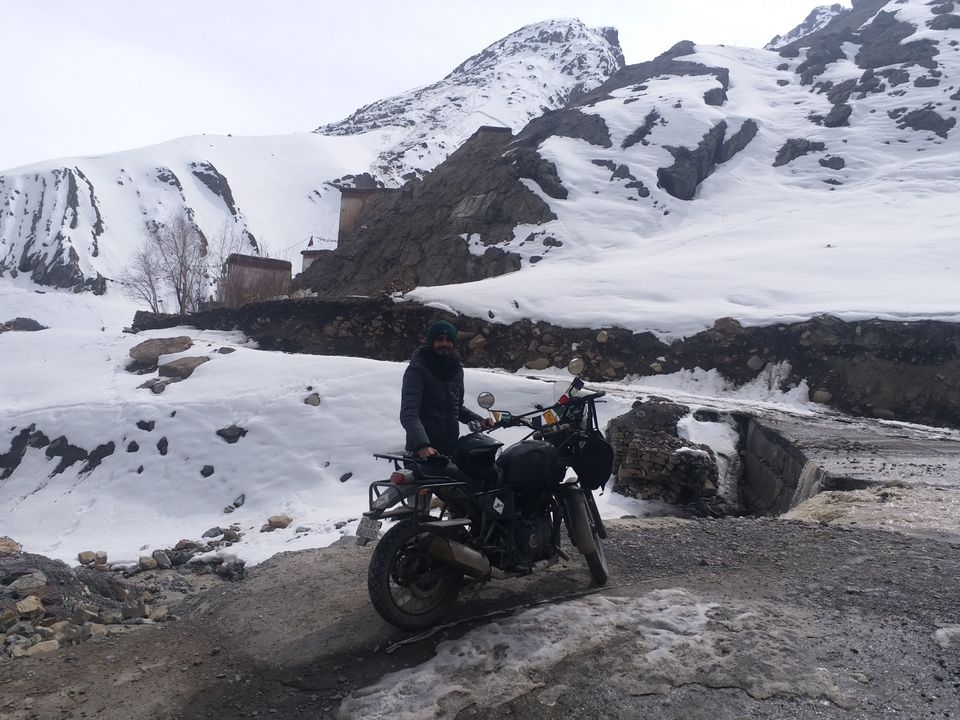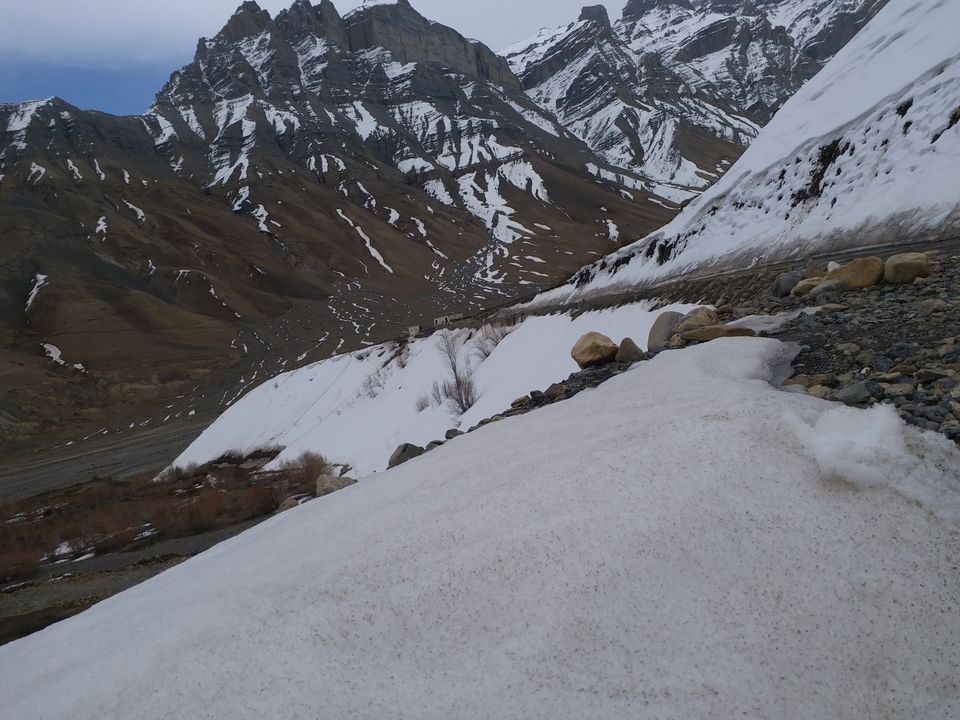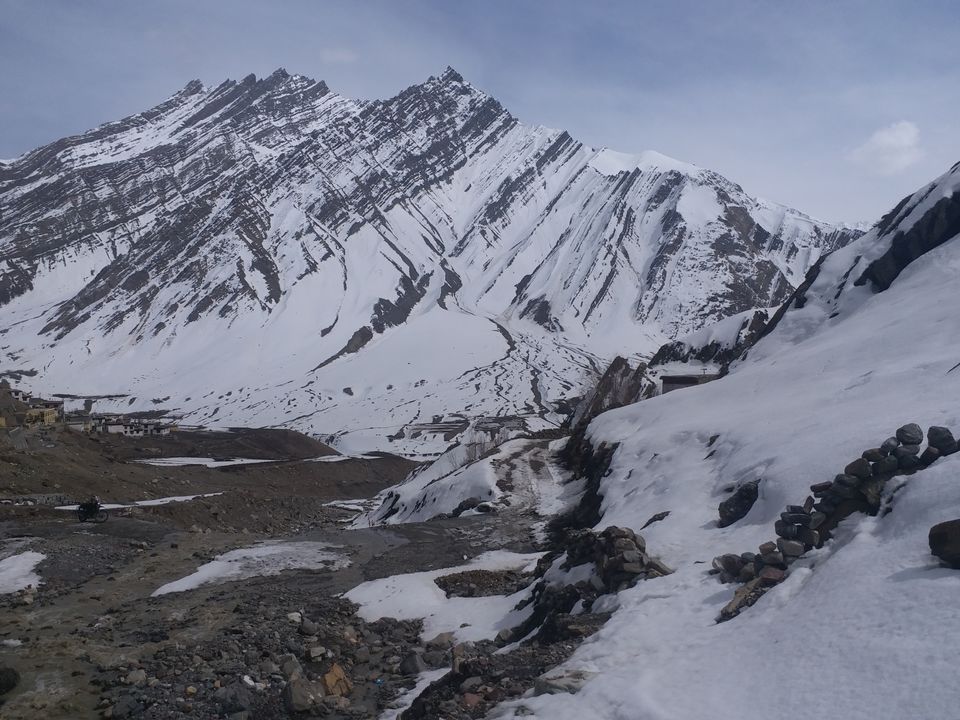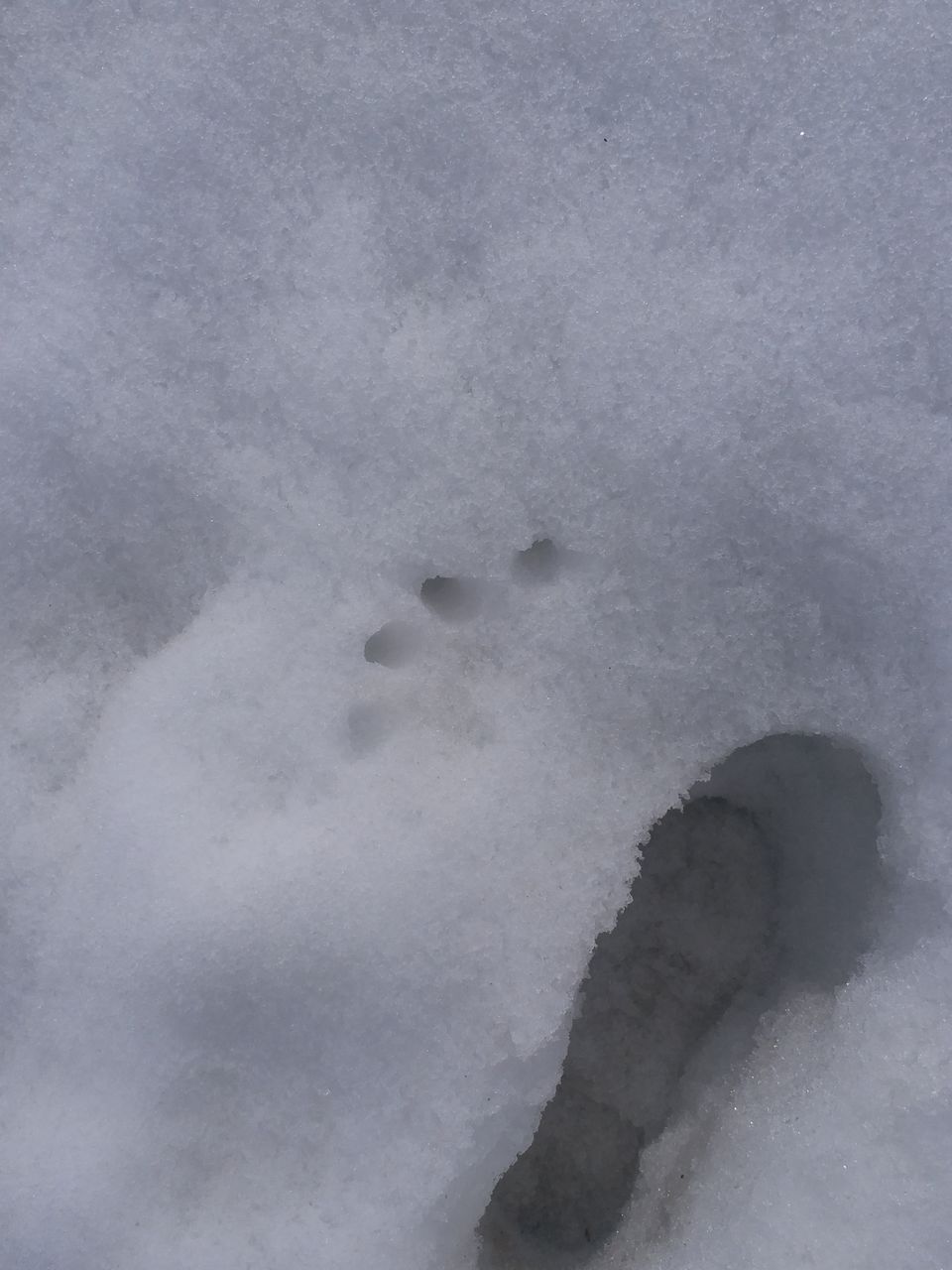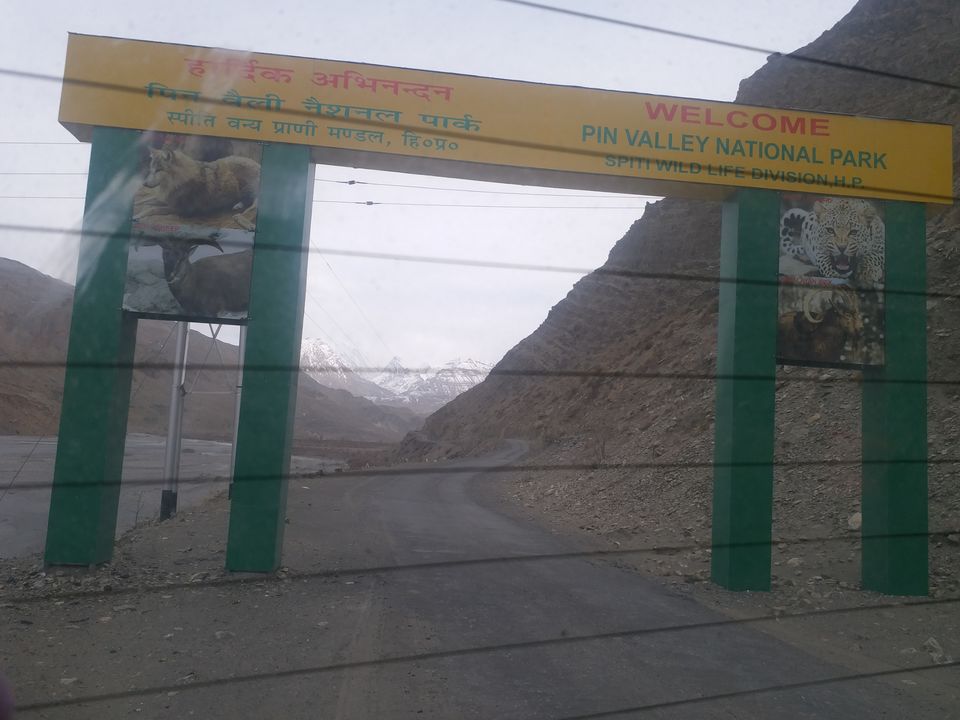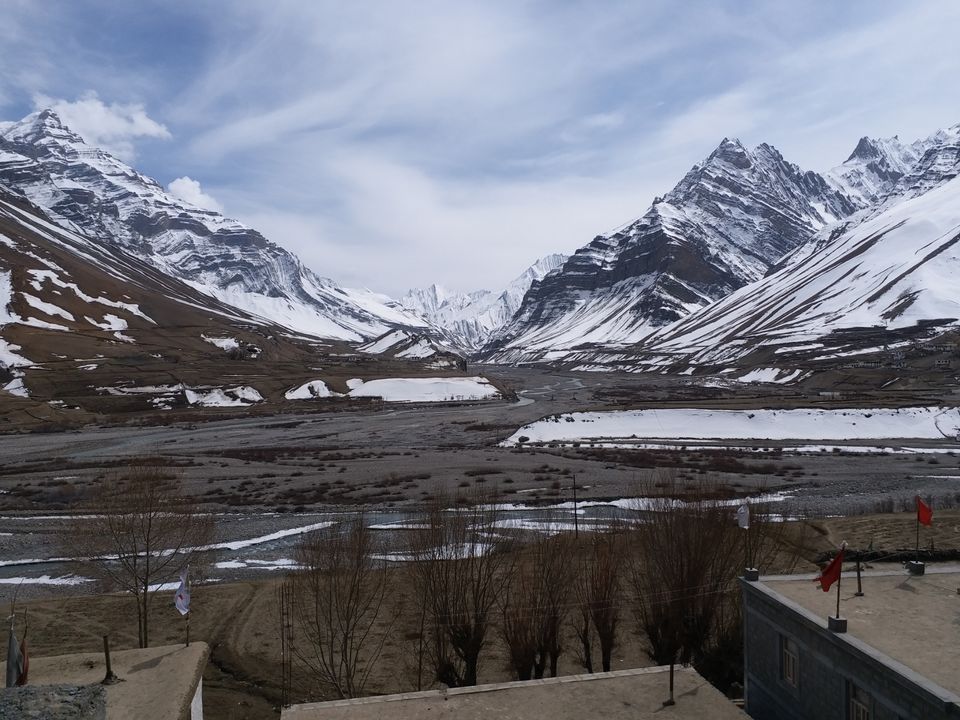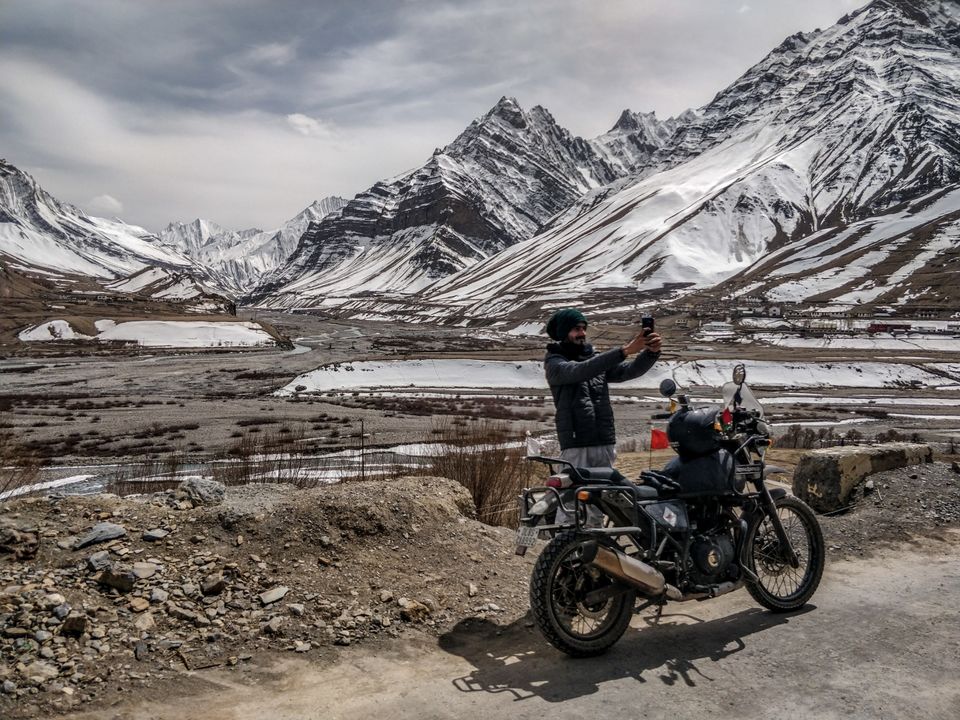 Pin valley to sangla valley
This was the second last day of our trip and half of the time we were measuring roads as one last and one of the most amazing attraction was yet to visit i.e Chitkul Village the last indian village
Sangla Valley to Chitkul
Chitkul – the last inhabited Indian Village on the Indo-Tibet border – part of the the Sangla Valley.
Sangla valley had an impeccable road connecting Chitkul to Sangla. Its picture perfect river crossings, tall pine trees and dramatic skies, all mark for a place that is rather unnatural.The authoritative clouds here always seem busy giving unreal shows over the dusty, dark mountain peaks.
The last Indian town of Chitkul, as it appeared to me, was beautiful in every way. And it had something for everyone. There was a trout farm and a Saffron farm as well in the city. I tried the apples that were grown here. I watched the clouds playing their tricks, or young people sharing their smiles. Indeed, there were many reasons to visit Chitkul.
You can visit my youtube channel for full journey-
https://www.youtube.com/channel/UCa0gNAItavWLSY5FoshBISA