Destination Moorang Fort/Village: After two days of exploration at Kalpa-Chini, we were off to the Moorang fort. We boarded the bus from Reckong Peo bus stand at 10 am and stopped at Kharo bridge for a break. By 11.30 am, we reached Moorang and hiked up to the fort. We were advised by the bus driver to be back on NH by 1.30pm to catch the bus for Nako. Moorang fort is approx 40 km from Kalpa and is situated just off the NH 22 on the left bank of river Sutlej. Moorang is associated with the Dwapar Yuga, especially with the Mahabharata. Considered to be built by Pandavas during their year of exile. It is strategically located on a hill, which is surrounded by mountains from three sides and, by river Sutlej. It's a steep climb up to the fort, which has a square structure, made up of wood and stone and is a cluster of tall and small buildings. It does not have the fortifications which are normal features of a typical fort. The intricately carved entrance doors are quite small in size, a feature of the trans-Himalaya region. After spending an hour, we hurried towards the NH to catch the bus to Nako Village-our home for next two days!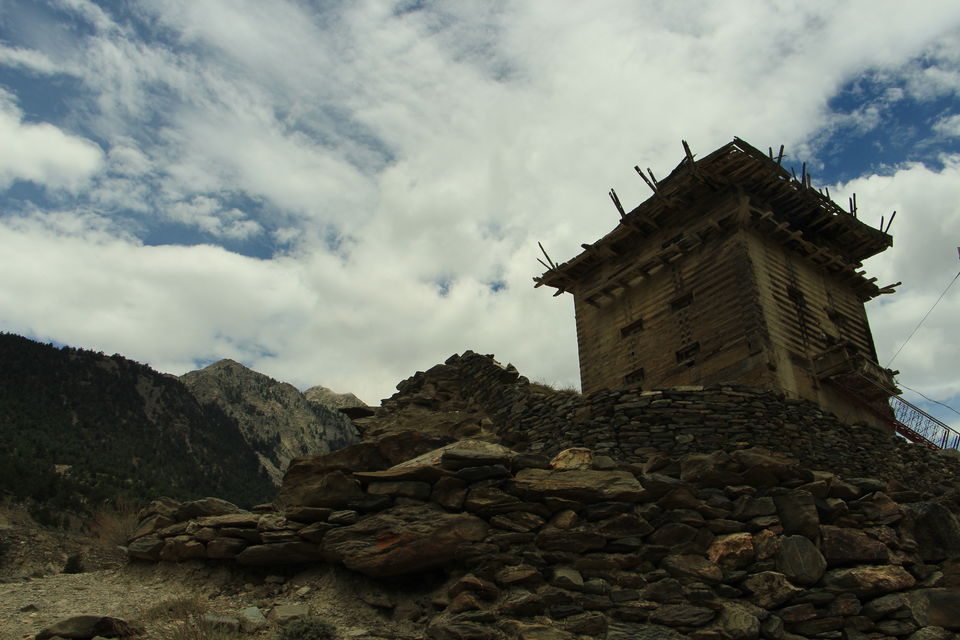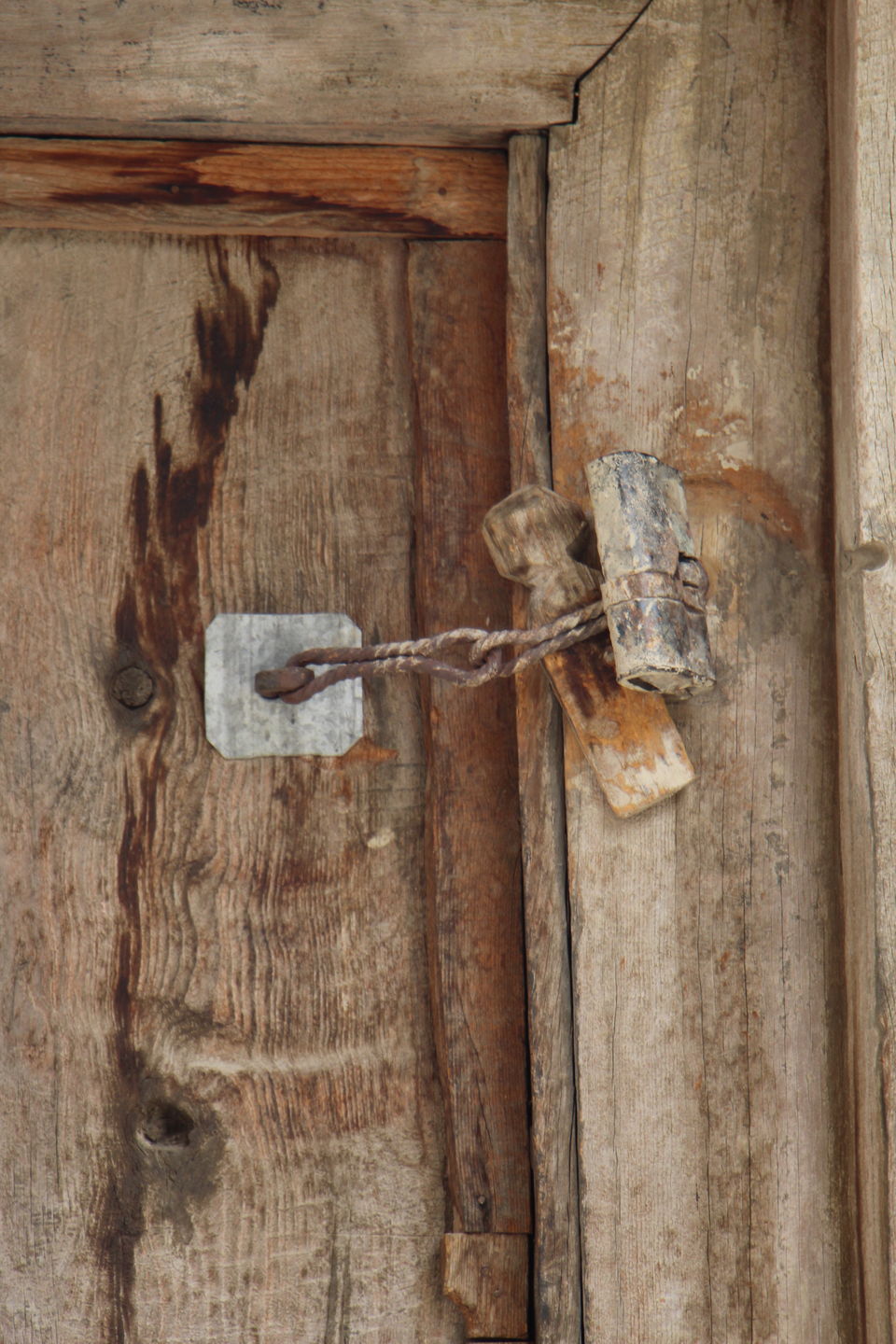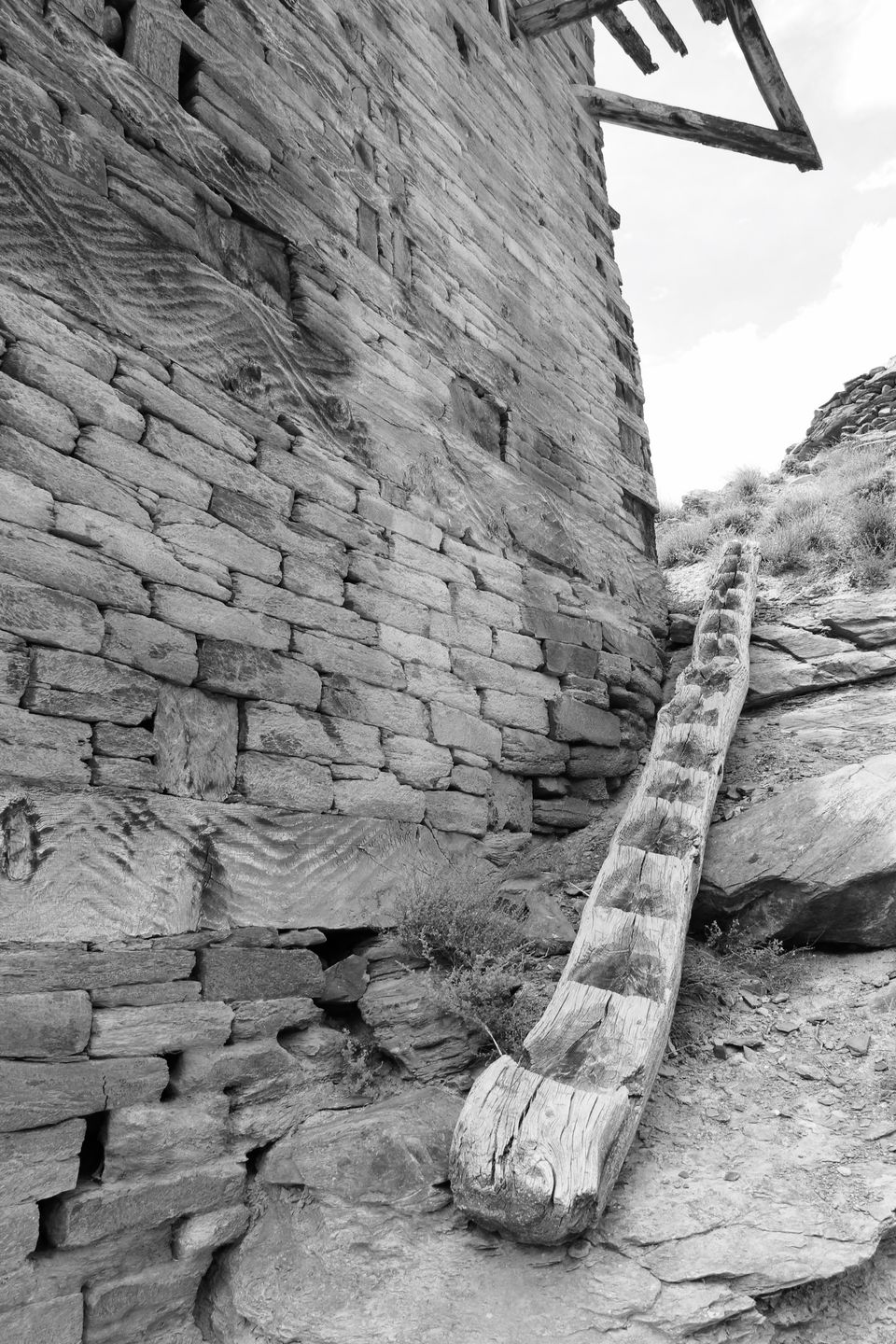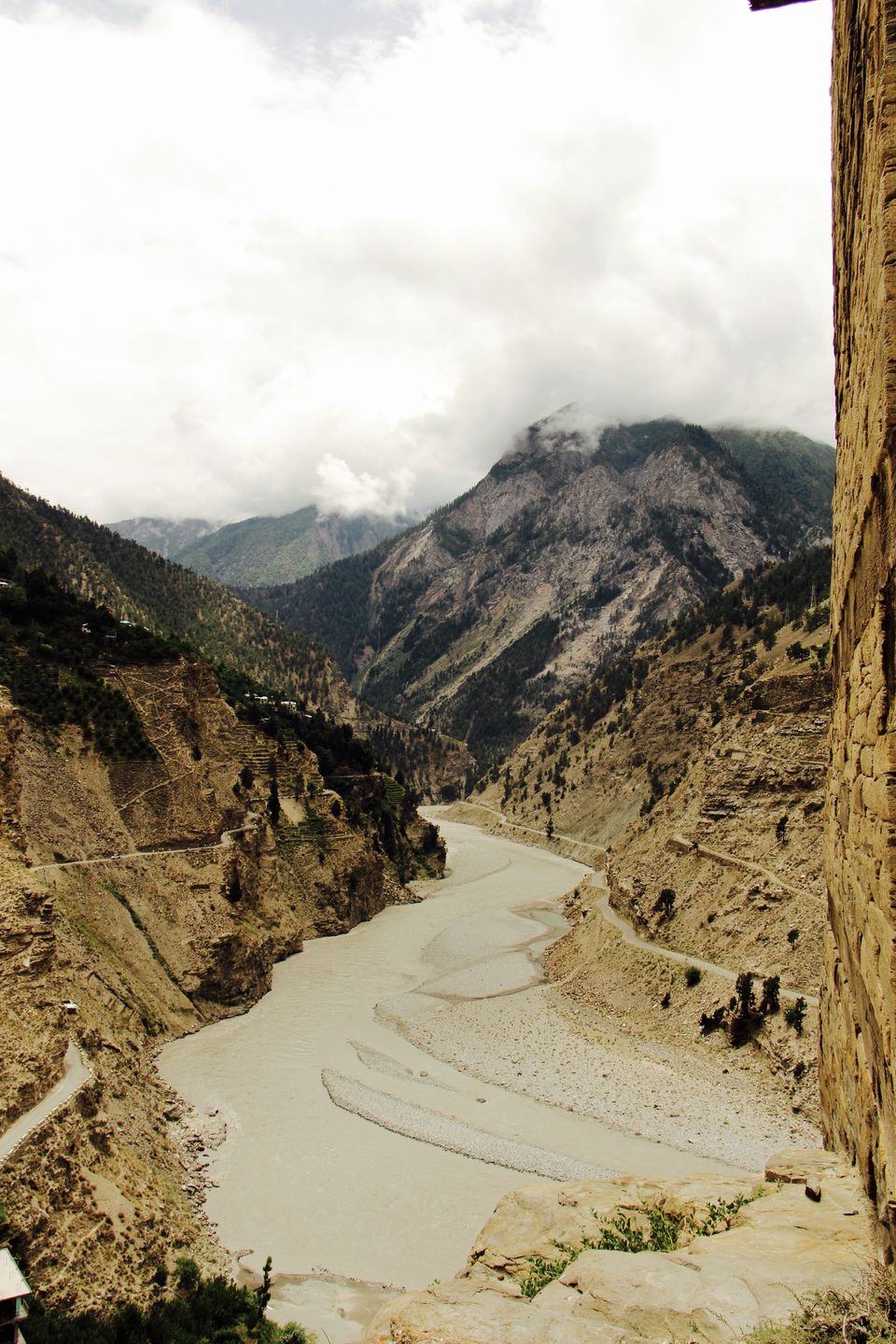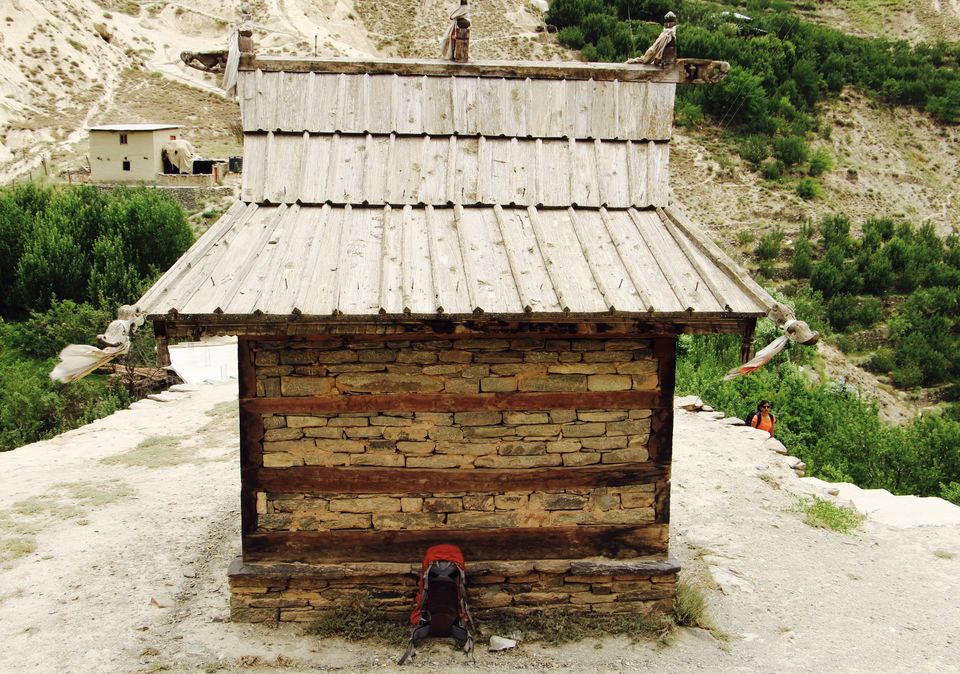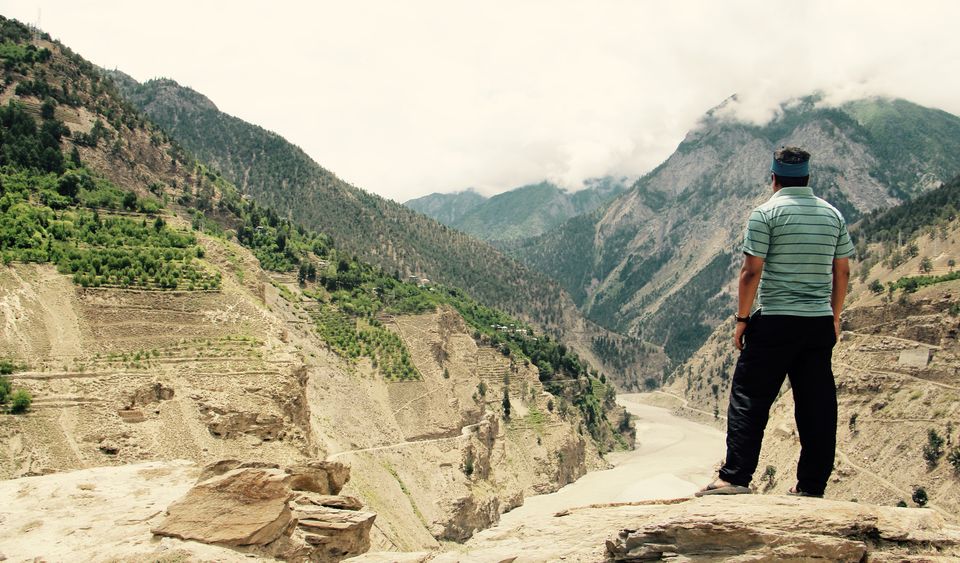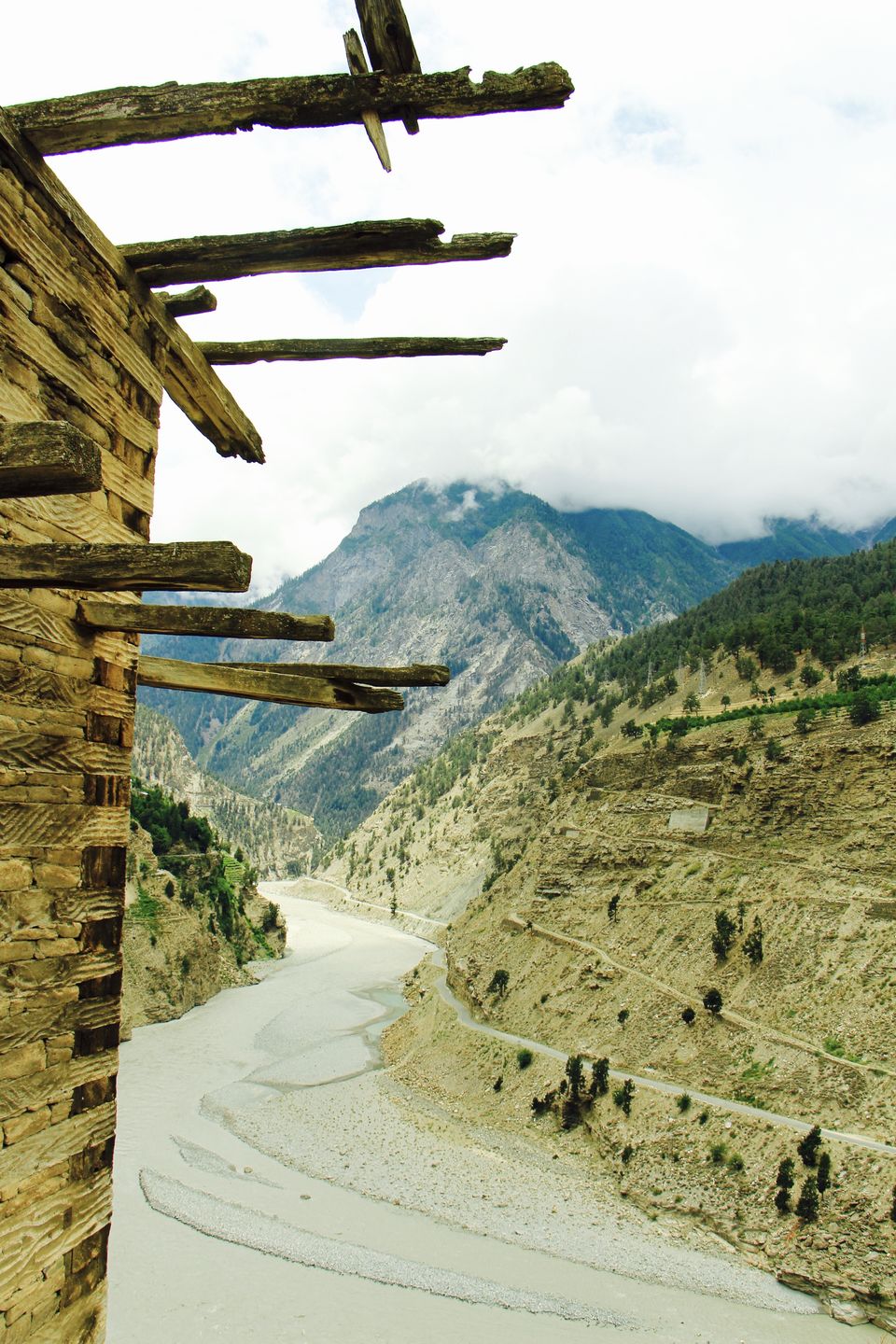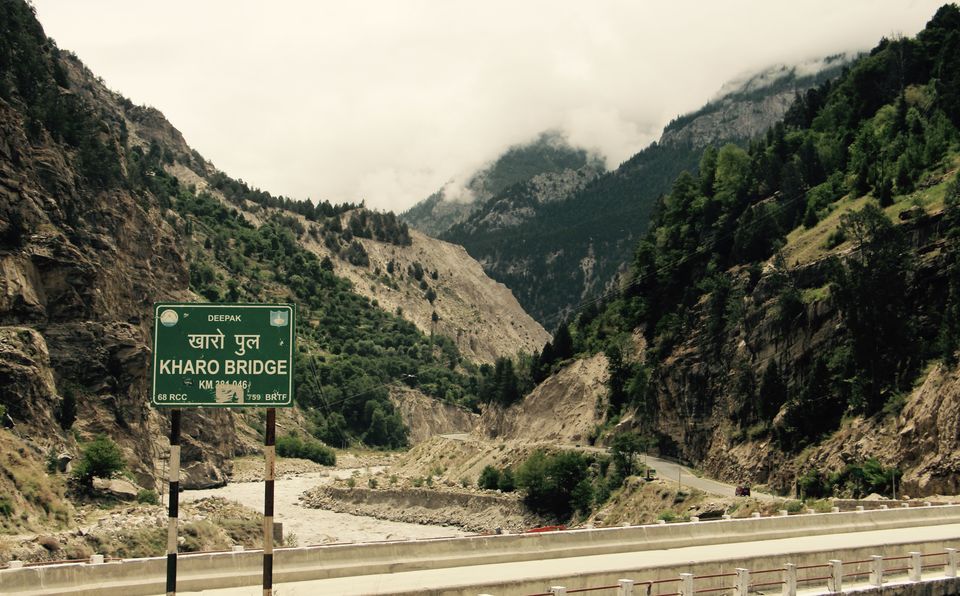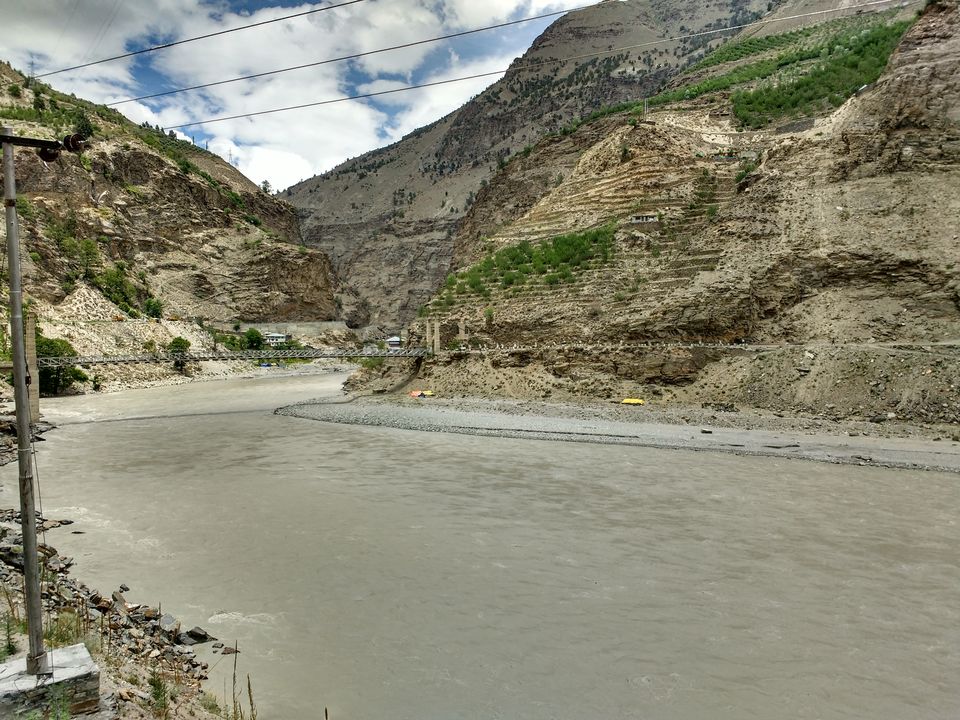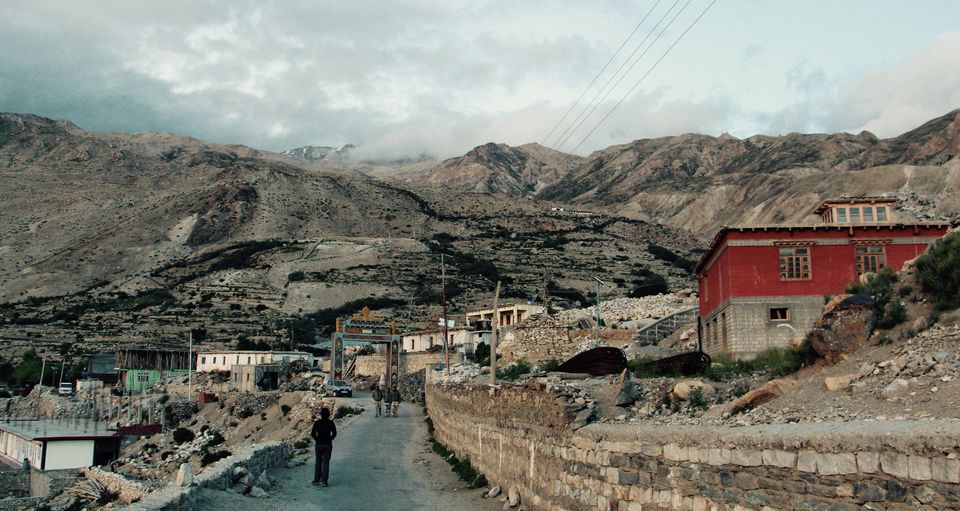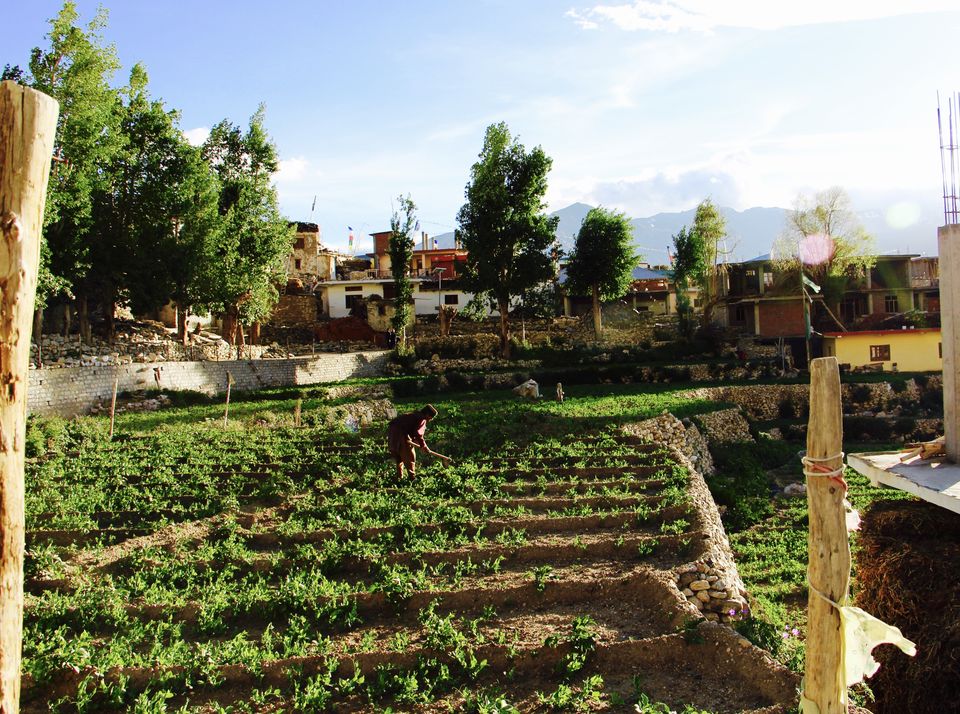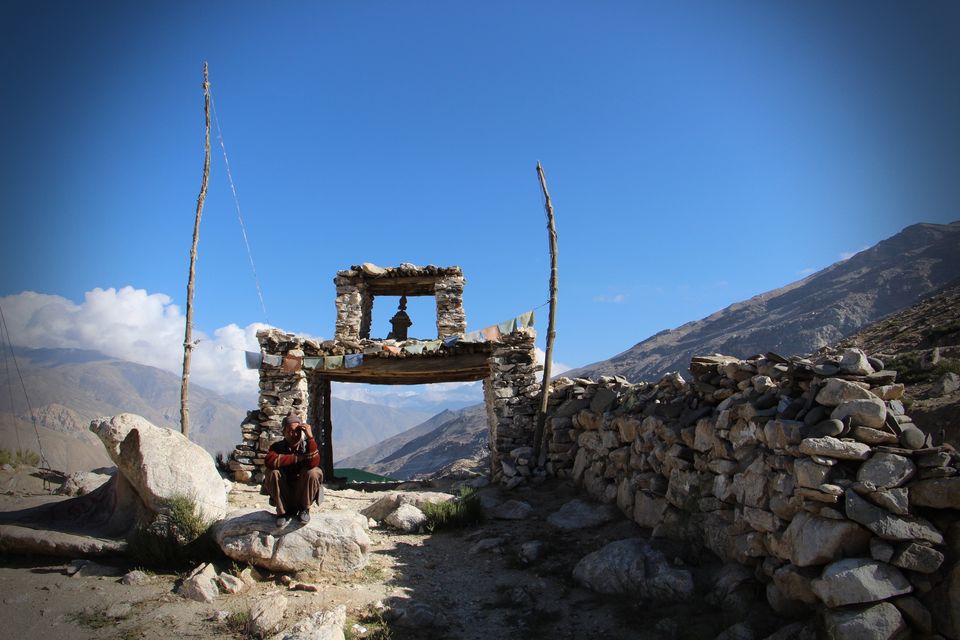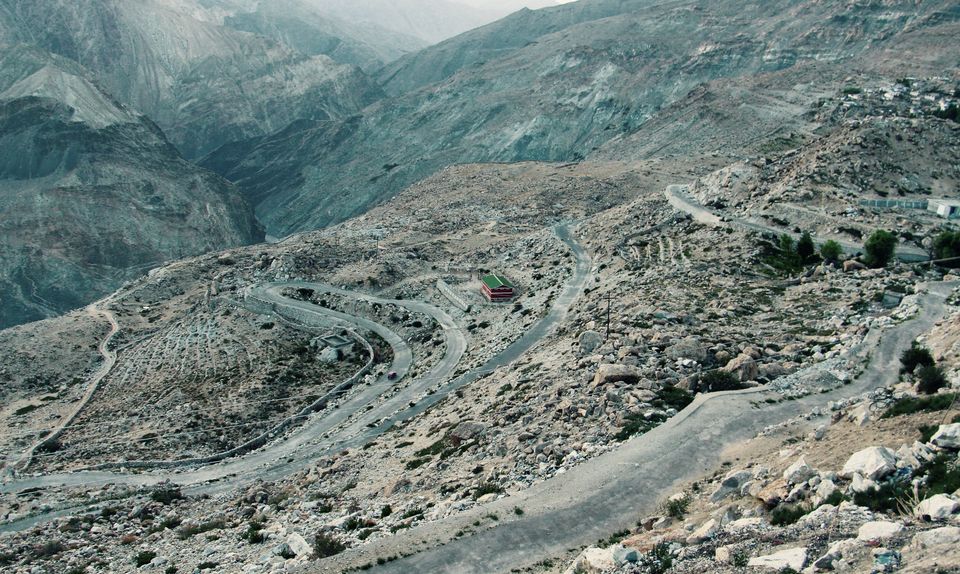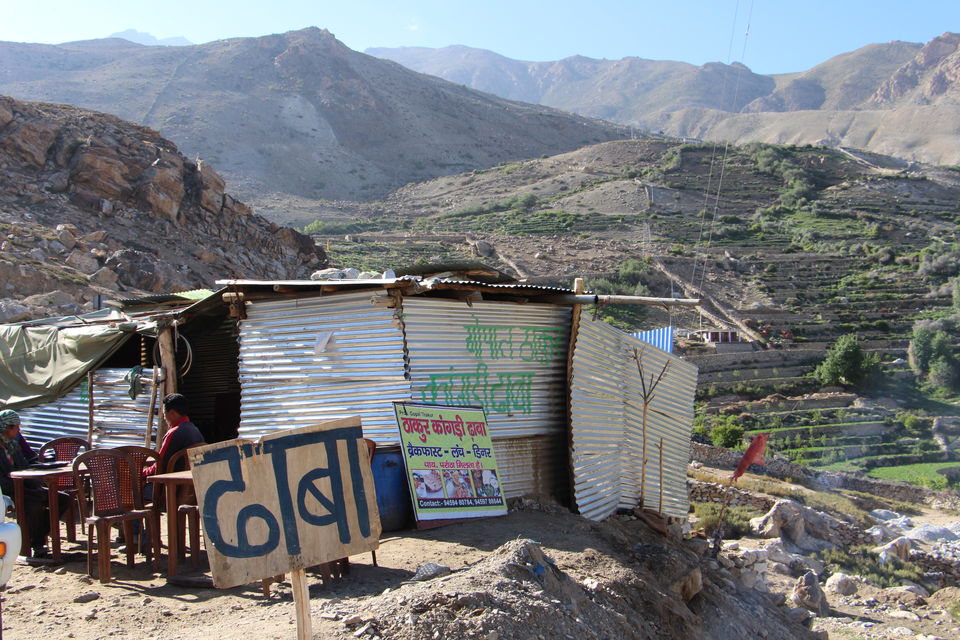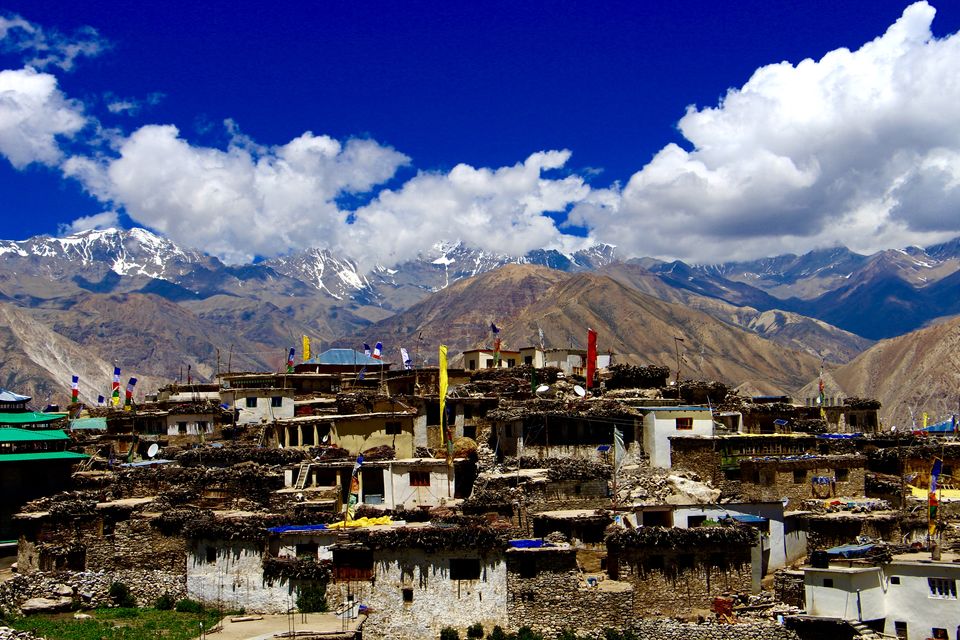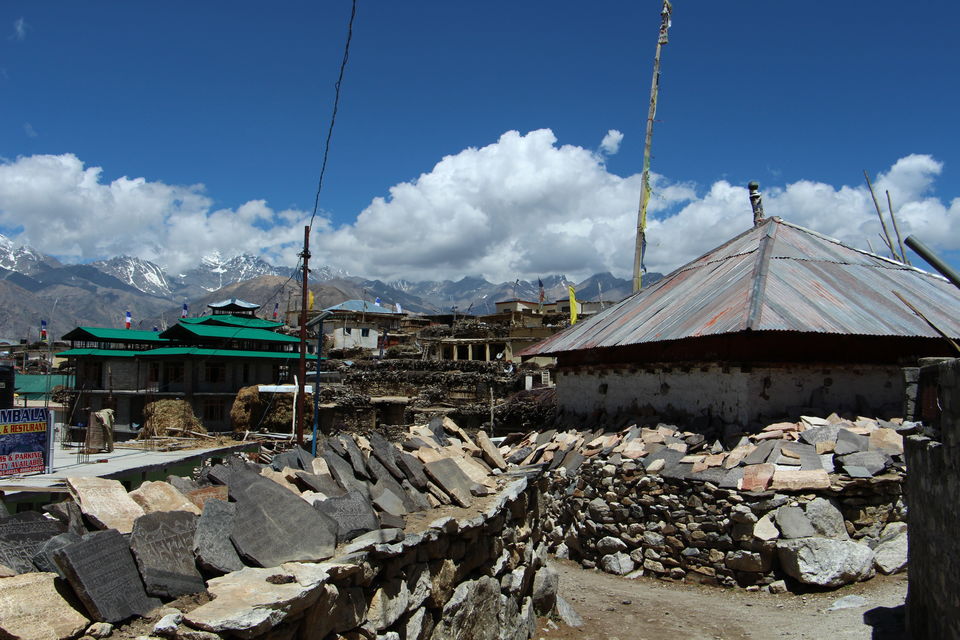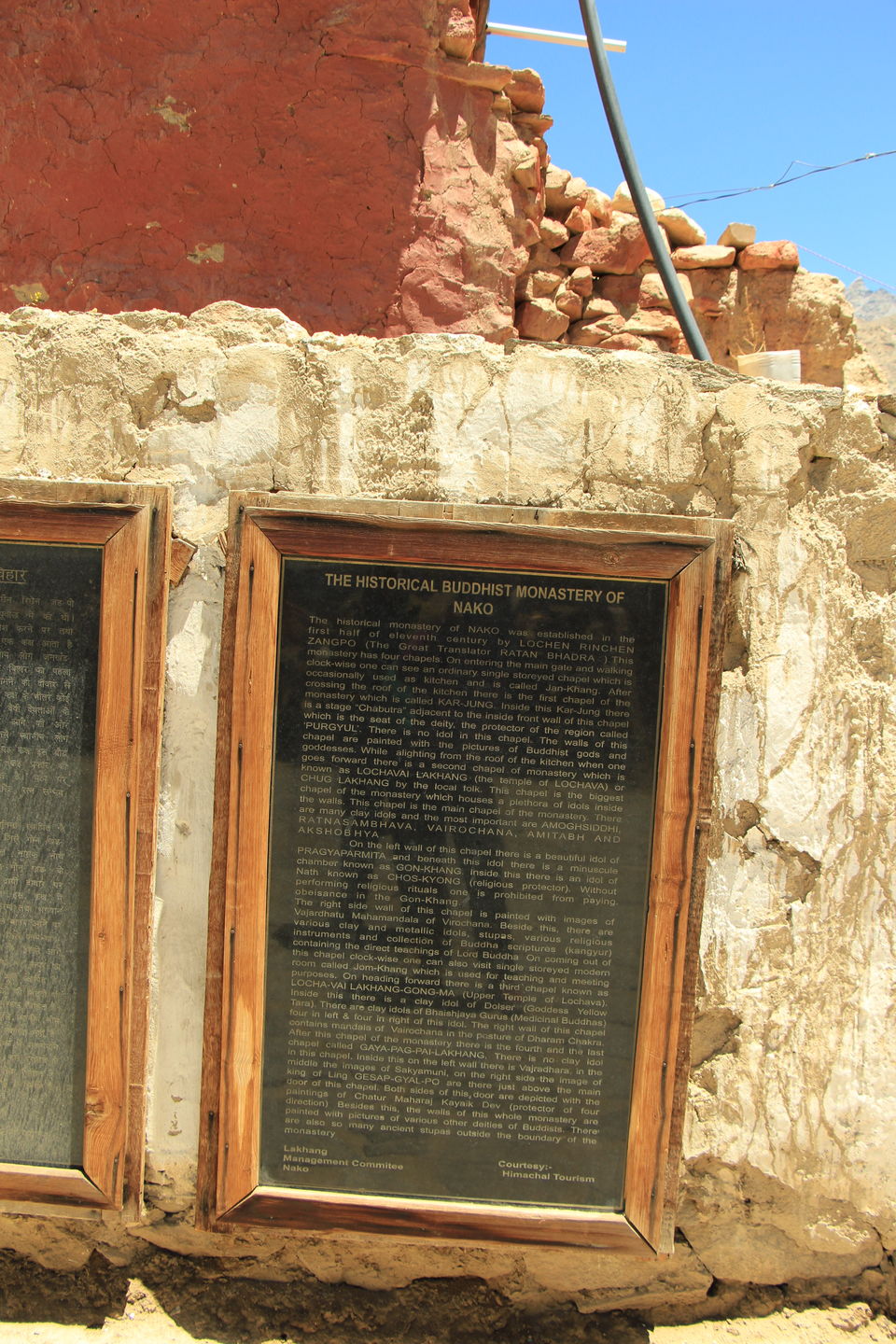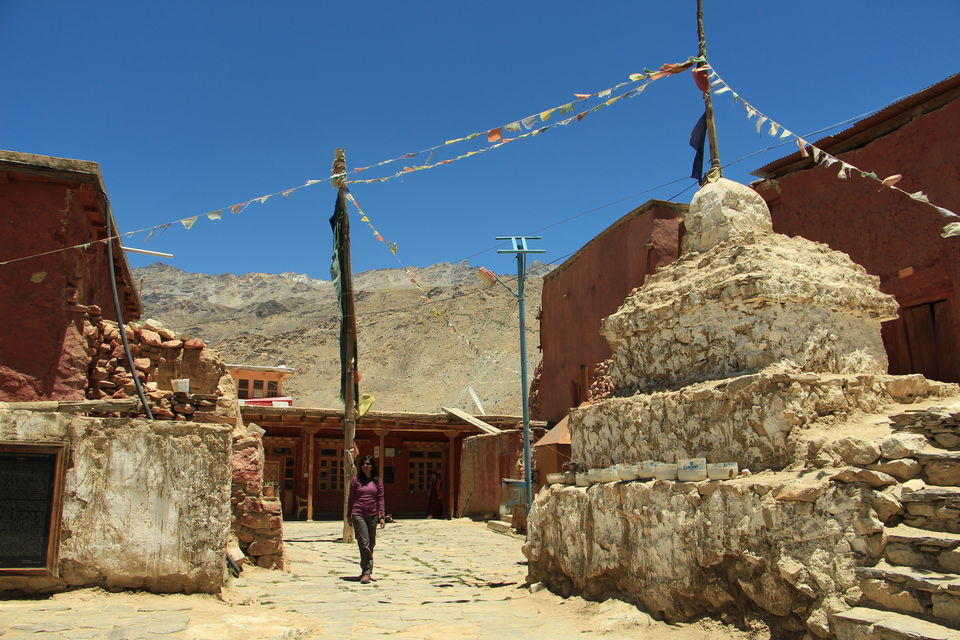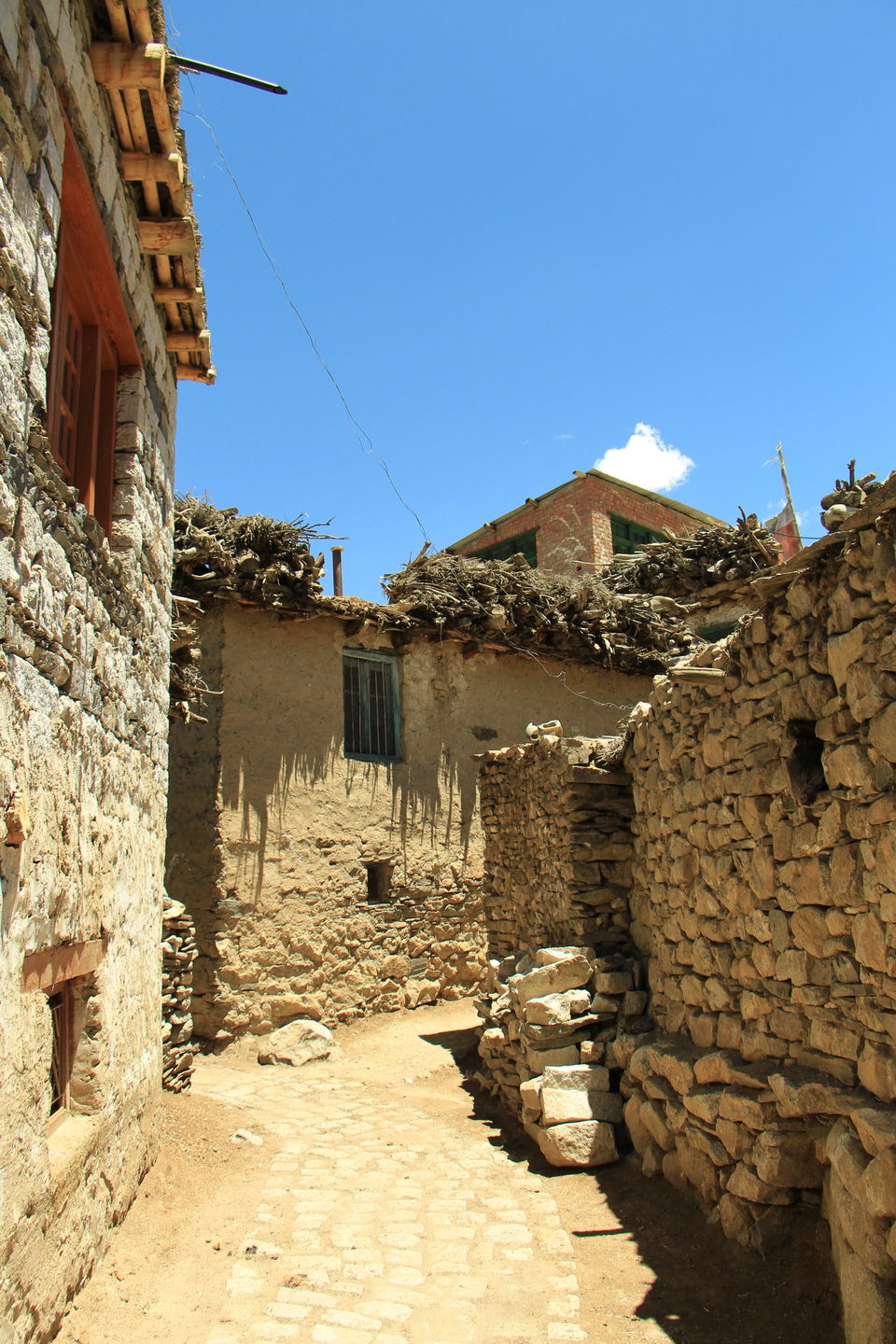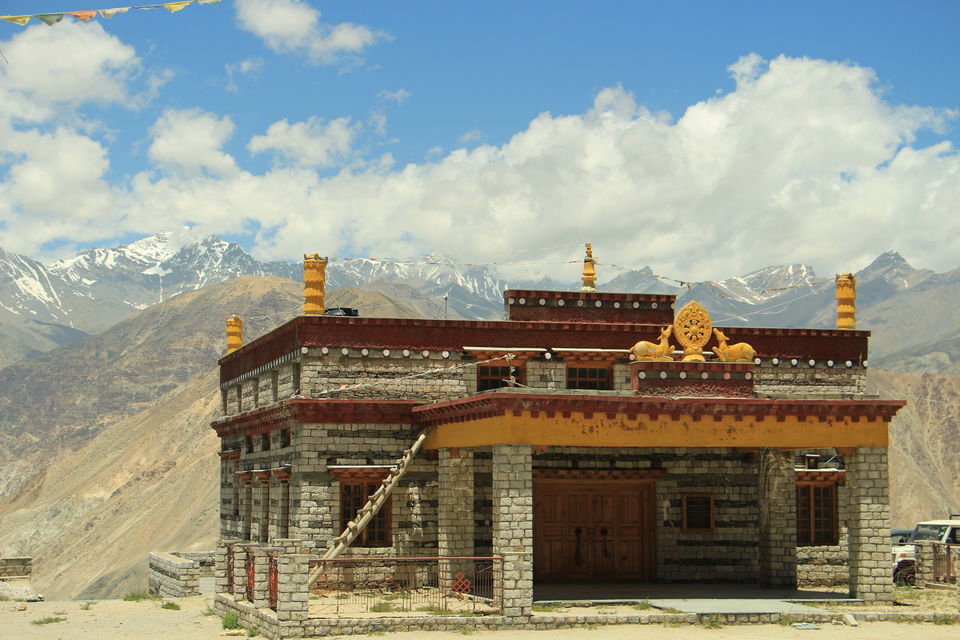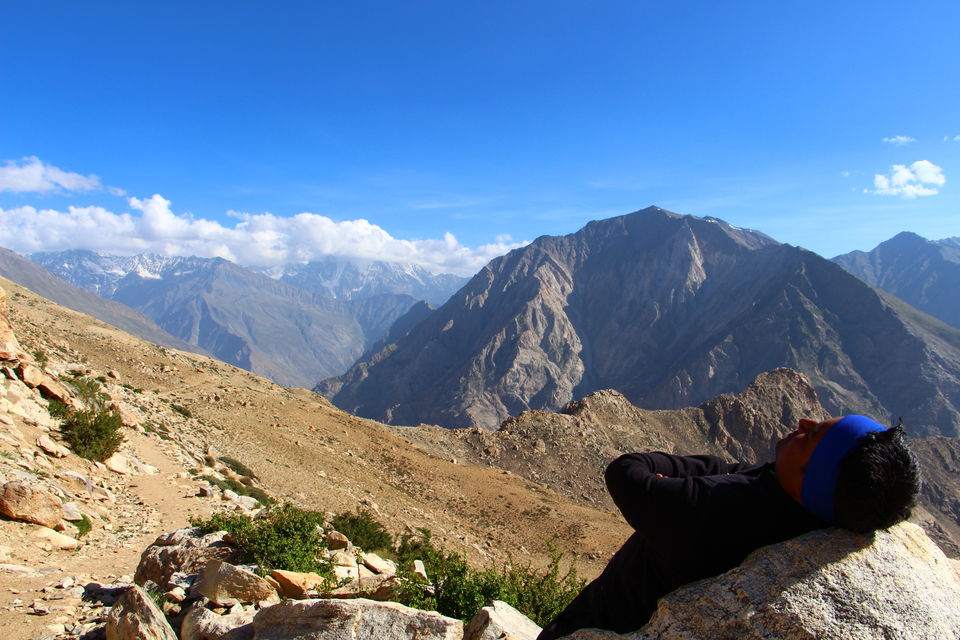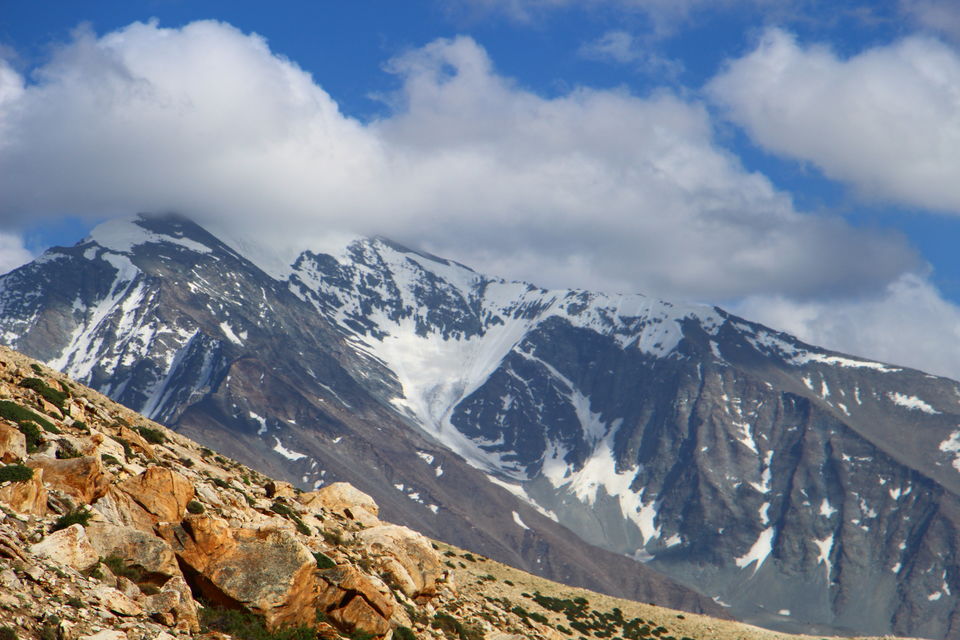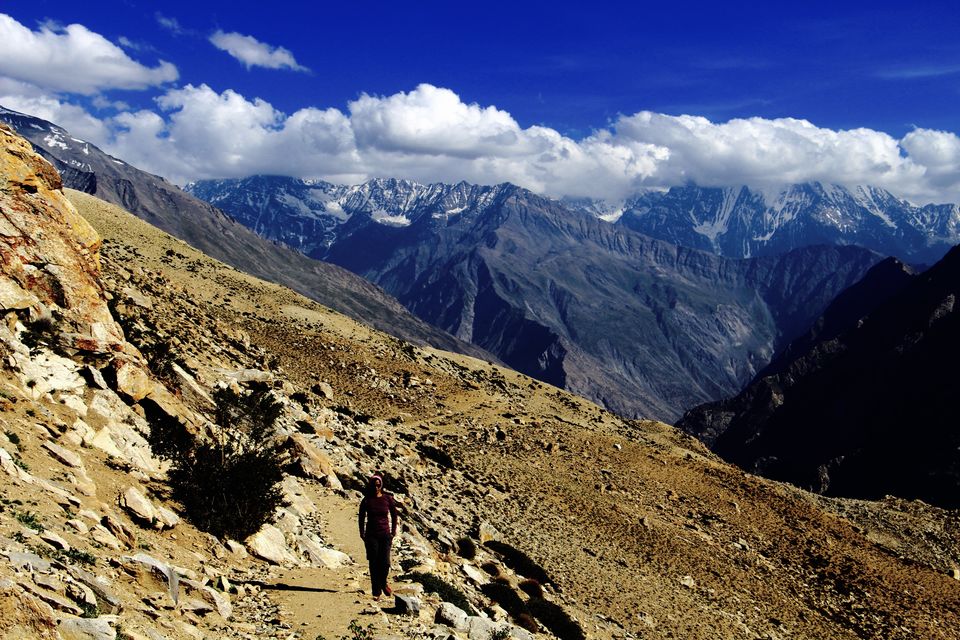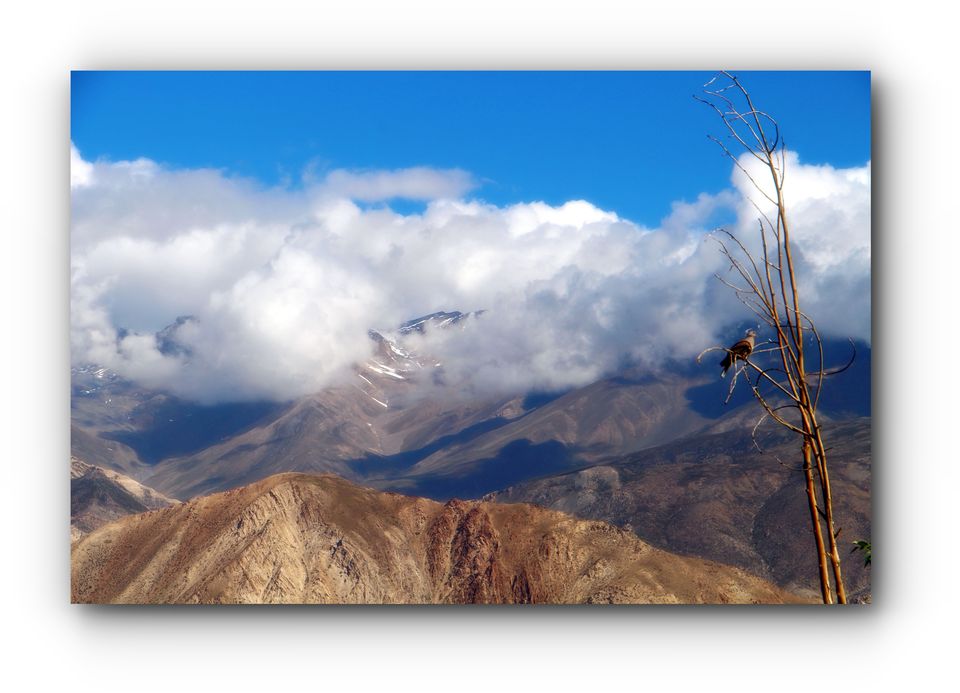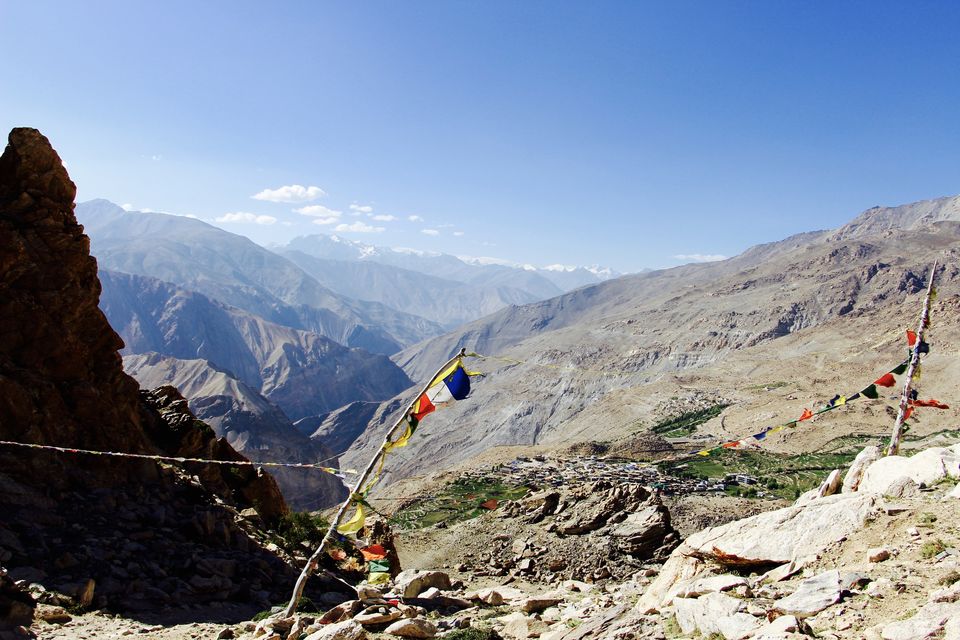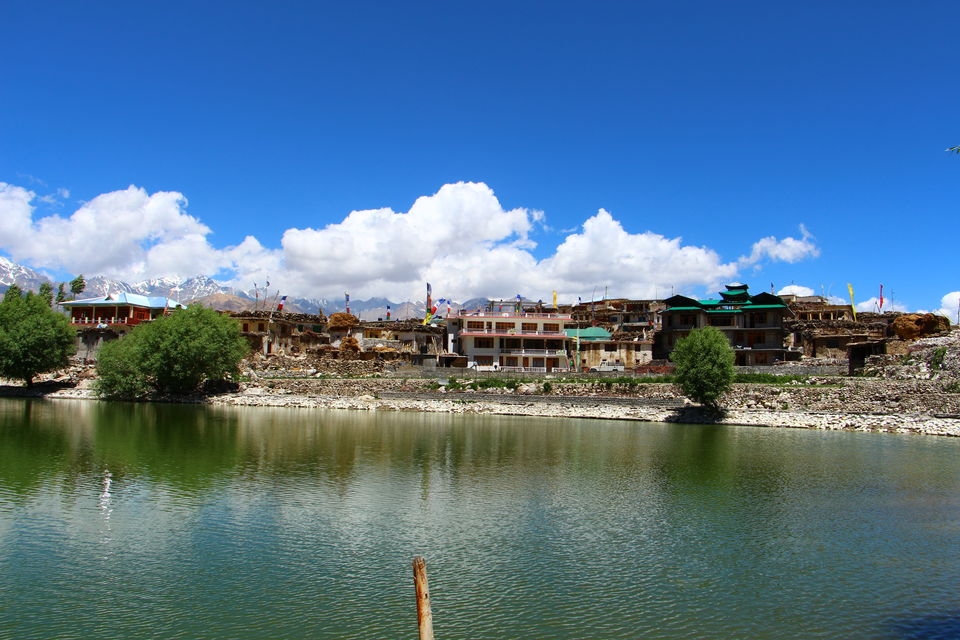 Nako to Sumdo: On third day morning, we had breakfast at the bus stop, and after a wait of four hours, we got into a military truck. The bus came later but overtook us at Chango and by the time, we reached Sumdo, the bus had already left for Tabo :(.
Sumdo is the entry-point to Lahaul-Spiti. All the foreigners have to get the inner line permit to travel further into the Spiti valley or while exiting from the valley. A road from Sumdo goes to the border-point of Kaurik. This area has a large military base, as well. While scoping out our options, we had delicious samosas at GREF canteen and were lucky to get a lift up to Tabo Monastery. During this whole journey, the Spiti River was a constant companion. At such a great height, roads are not in great shape as it is challenging to maintain due to the treacherous nature of the mountain.
For traveling account in Spiti Valley, please read
Spiti valley - Part III - Tabo – Kaza – Key – Kibber – Komic – Kaza – Losar – Kunzum Pass – Rohtang Pass – Manali – Delhi
For the third part of the journey in Kinnaur, please visit Kinnaur Kailash, Kalpa, and the Kinnauri Apple Orchards
Frequent Searches Leading To This Page:-
uttarakhand and himachal pradesh tour packages, himachal tourism packages from delhi, himachal pradesh trip from bangalore, all india tour and travel shimla himachal pradesh, himachal govt tourism packages, himachal pradesh couple tour package, himachal pradesh veena world, himachal pradesh kesari tours, family trip to himachal pradesh, himachal government tour packages, group tours to himachal pradesh, amritsar himachal pradesh tour, trip to himachal pradesh from mumbai, sightseeing in dharamshala himachal pradesh, 4 devi in himachal pradesh, himachal pradesh tour packages for couple, himachal tour packages from nagpur, kinnaur kailash tour plan, 5 days himachal tour, himachal pradesh tour packages from chandigarh, bangalore to himachal pradesh tour packages
Destination Nako/Nako Village: We traveled towards Upper Kinnaur further deep into the mountains to Moorang. Moorang is located in the Middle Kinnaur, and Nako is in Upper Kinnaur. The drive beyond Moorang is fascinating as the somewhat green landscape gives way to the yellow rugged moonland beauty. We passed through Pooh and than Khab. Khab is the confluence point (Sangam) of Spiti and Sutlej rivers. Beyond Khab, the landscape begins to drastically change and give way to the chilled arid desert landscape of trans-Himalaya. The drive is breathtaking and a treat to experience as we entered into the Hangrang valley. The bus finally arrived at Nako bus stop by 5.30pm. This bus stop about a KM walk from the village and is on the NH 22. A local Thakur Kangri Dhaba who started his life in Nako as a day laborer has set up this food-joint and doing a brisk business and offers yummy parathas and chai.
Nako is the highest village of the Hangrang Valley and has a fantastic feel about it. Centre of attraction as mentioned in the guide books is the lake which tourists come searching for but are most dissatisfied after seeing it. The village is far more beautiful along with the surroundings. It is a package!!! Stay here for a day or two, relax, bask in the sun, get into chit-chat with locals and try to understand how they have managed to create a healthy lifestyle for themselves. It also has a rock with imprints of the legendary Guru Padmasambhava. Generally, Nako is full of tourists with tourists and tempos, bikers and a few backpackers. New concrete and tin structures were being constructed to expand the infrastructure for tourists. Still, Nako with its beautiful wood, limes, soil, and stones made houses have a durable traditional feel to it. The Nako monastery is one of the oldest ones in the trans-Himalayan region. A nearby waterfall provides water to the farms, lake, and the village. We stayed at Amar's, one of the oldest homes stays in Nako.
During our two days stay, we had Shakshuka at the Doctor SHAKSHUKA Cafe. It is the most visited café by foreigners. The owner tends to be less hospitable towards Indian tourists if there are too many orders from foreigners. We hiked on the Tashigong trail to a point from where the Nako village has a panoramic view. My recommendation for backpackers is to stay over in Nako village for a day or two to recharge your batteries, enjoy the peace and calmness of this village and travel further. Overall, we had beautiful two days in Nako with a promise to come back again to trek down to the Tashigong monastery and beyond.