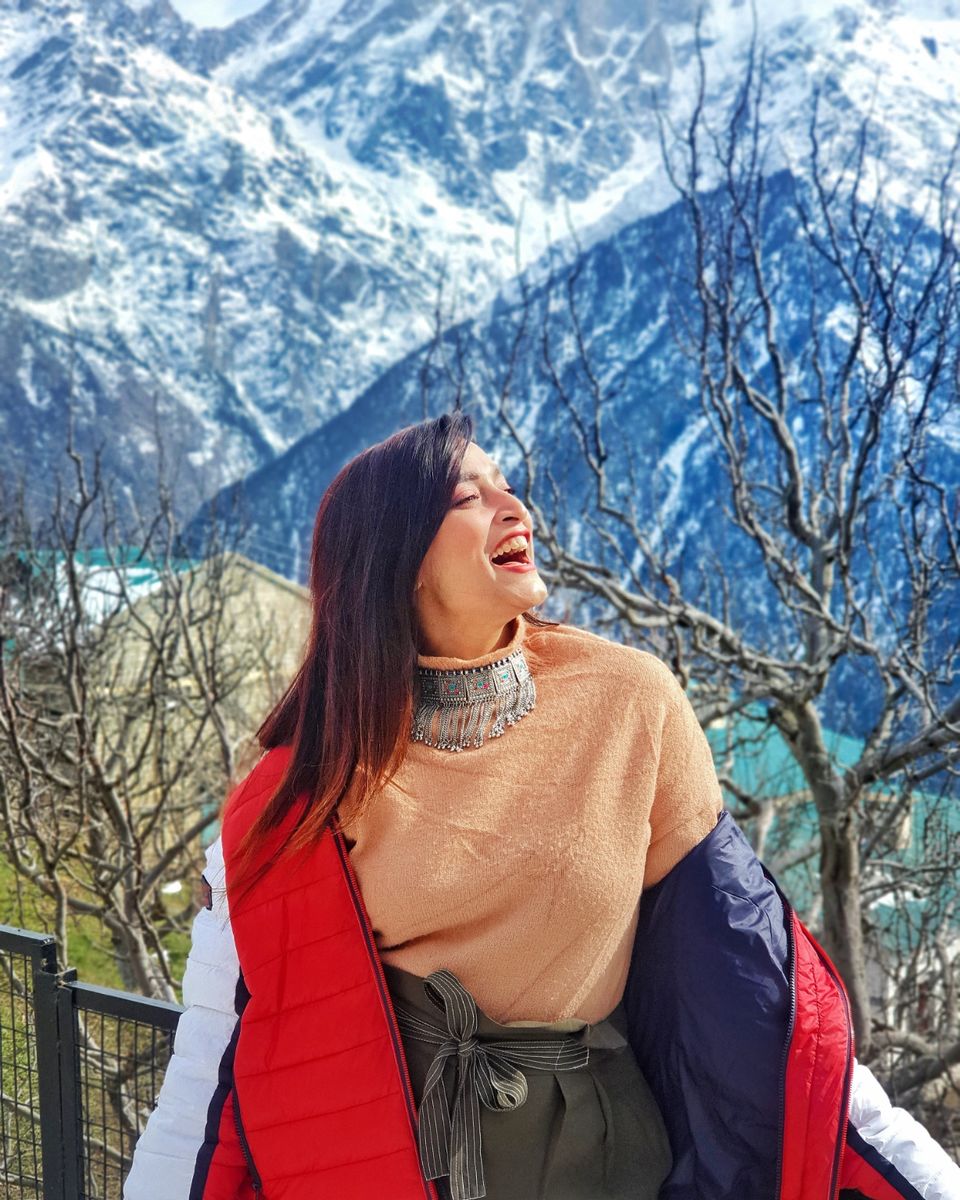 Trip iternitay-7 days 6 nights
Places to visit -shimla(optional),narkanda,kalpa,reckong peo,chitkul(India's last Tibetan border village)
Budget-8000 to 10000/person
Our trip -jaipur to jaipur
Total kms -1700 kms
Other transport modes -from jaipur to shimla you can easily get volvo bus till shimla
●Delhi to shimla volvo easily avaliable
●Delhi to reckong peo bus is also avliable but it is normal mode of public transport.
●From reckong peo you will get bus for kalpa easily
●From Shimla there is limited public transport only hrtc buses avalivable
●Shimla to kalpa direct buses are avaliable
We started our journey from jaipur in our own car ,resr in Noida
Done some shopping 👘👔
And relax in night !!!yeah we are excited for our journey 😄
Kinnaur surrounded by the Tibet to the east, in the northeast corner of Himachal Pradesh, about 235 kms from Shimla is a tremendously beautiful district having the three high mountains ranges i.e. Zanskar, Greater Himalayas and Dhauladhar, enclosing valleys of Sutlej, Spiti, Baspa and their tributaries. All the valleys are strikingly beautiful. The slopes are covered with thick wood, orchards, fields and picturesque hamlets. The much religious Shivlinga lies at the peak of Kinner Kailash mountain.
Start from delhi at 8 o clock due to fog we found in our route speed is slow ....
And after the wait halt at murthal done some breakfast ....yeah the tasty murthal paratha we have ...yum 😋
After that we reach chandigarh at 3pm due to delhi fog we were late 😒
Anyways fun continues we passed solan,shimla ,shimla is full due to forecast of snow at new year time so we didnt choose shimla to stay...we choose narkanada *
●TIP ALERT -stay at narkanda or kufri dont stay at shimla...shimla is so much commercialized and always full from tourist .
You will get good hotels at good rates in narkanda and kufri
And narkanda is not as much explored beauty shimla district and find so much snow at the time of December .
So temperature in narkanda was -2°C
Narkanda is approx 2 hour from shimla
Narkanda hotel details-500 to 1000 for 2 person you will easily get at goibibo and make my trip .
Yeah get up early morning and so excited to reach our destination kalpa .
We reach kalpa 11a.m
Narkanda to kalpa is approx 5 hour drive
You will witnessed most amazing scenic beauty at the route of kalpa .
This is different himachal view your one side welcoming sutlej river with rocky mountains ons side on the other side you will see footprints of Himalayas. Fully fresh snow capped 🏔
●HOTEL STAY at kalpa
@hotel rollingrang I recommend all you people to stay here
They have parking facility and direct connectivity to road and the hotel owner Mr.Mohit negi is very nice person they helped you in every manner .
And most important this hotel is best view hotel in kalpa you can see in my stay pictures.
And room cost 2000 for 2 person for 1 night. including room heater how cool deal is that.
■IMPORTANT NOTE-December is off season in kalpa due to heavy snow almost all hotels are closed here after 2 or 3 January so the price of hotel is in off season for more you can visit the website of hotel http://www.hotelrollingrang.com
We just relaxed at the hotel and enjoyed stayed at hotel and roam kalpa
Kalpa is in the kinnaur district you can find everywhere apple trees 🍎🍏