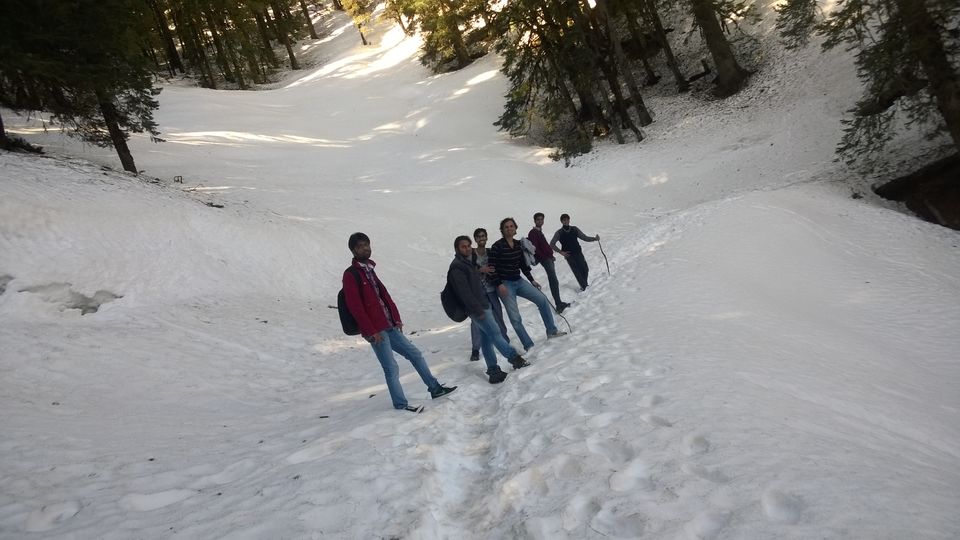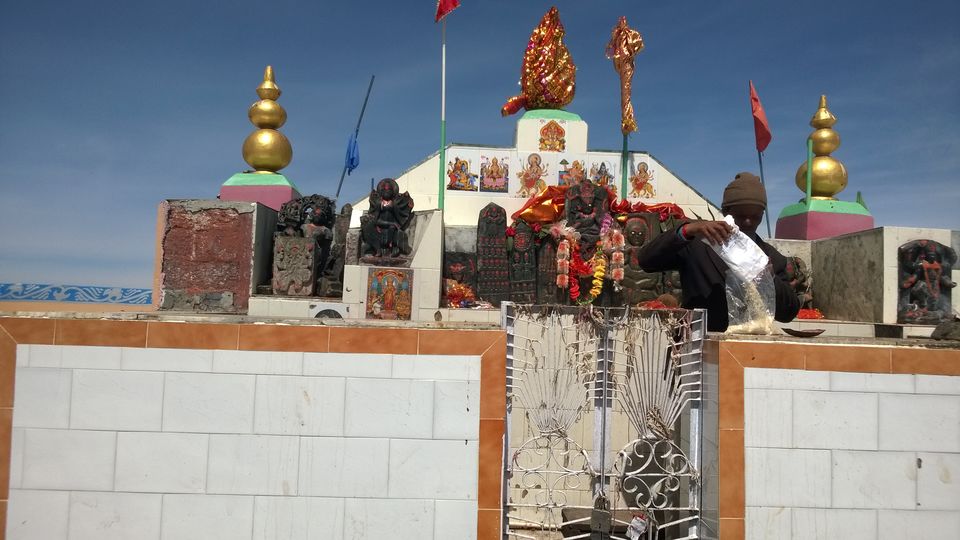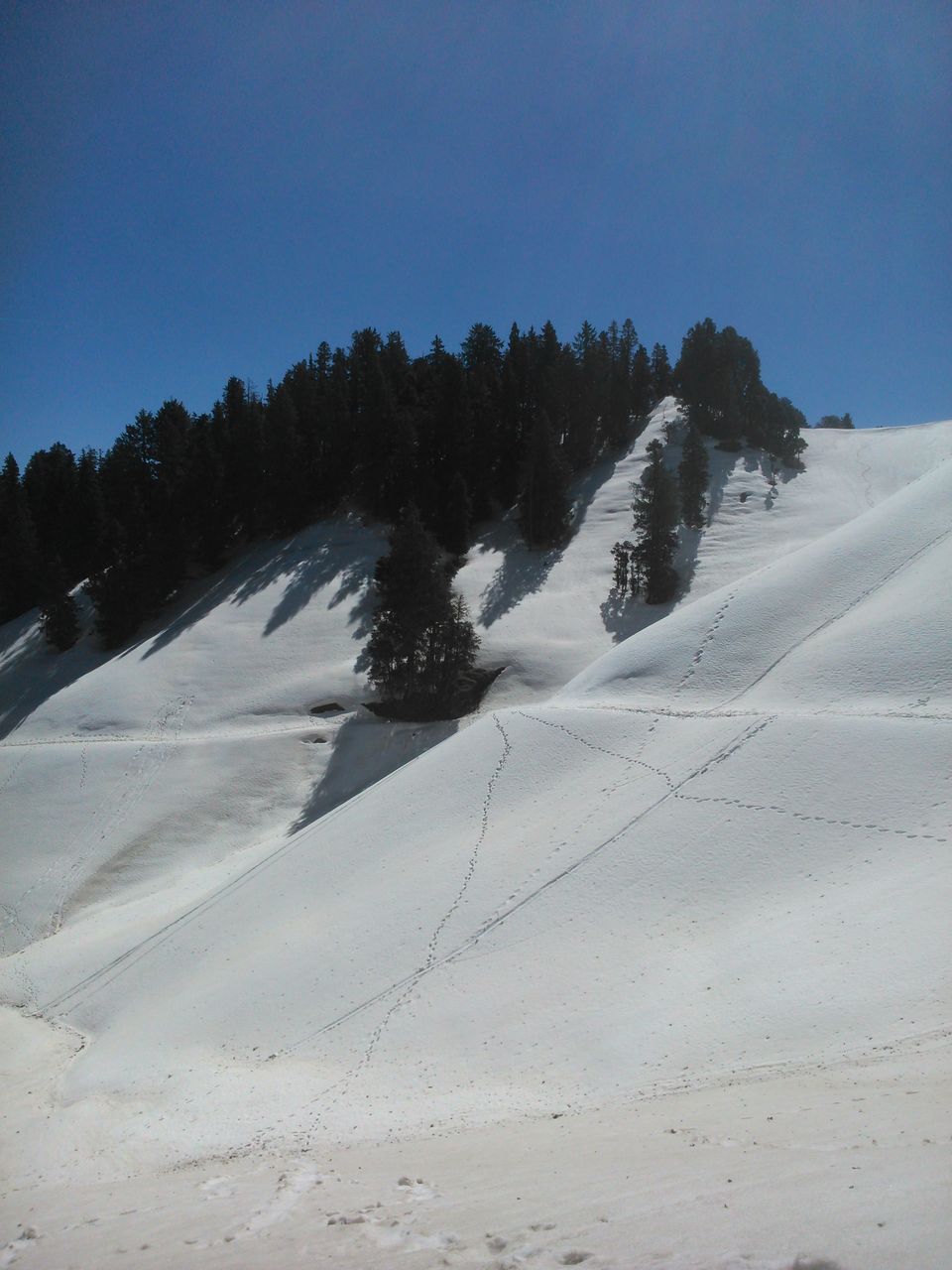 I have been to several treks in Himachal, but this trek was an arduous one. This was the most ecstatic trip I have ever been to. So I decided to share this trekking experience.
We left our college at midnight so that we could reach the Janjheri (base camp of the trek) by morning and could start the trek at 7am. After reaching Janjheri, we decided to go further at Rajgarh from where trek was about seven kilometers. Since we had left the college at midnight so we had no time to purchase any eatables. We thought we would buy foodstuffs from the base camp. But when we reached Rajgarh we realized that there was no one to welcome us but only an old hut which seemed to be closed for years. It was all covered with snow and also gave a haunted impression. To spoil the suspense it was actually haunted. This we came to know when we reached the destination. Yes! we did observe some paranormal activities.
First one was the spookiest to me. The hut was locked from the outside but we could clearly hear some kind of pleasant music coming from inside. We wondered why would anyone lock himself and keep playing with musical instrument or something. We tried to convince ourselves with factual possibilities but could not come up to any strong conclusion.
Other one made us realize what haunting and fear mean. The moment the music from the inside of hut stopped, we got alarmed and paused our conversation. Then instantly, two among us observed a sudden appearance and disappearance of something. They couldn't make out what it was. But they were sure that it was something strange, something that brought negative vibes with it.
At that point we were really scared, some of us even wanted to escape the place and go back. But we gathered courage and proceeded to trek.
The snow on the way was four to five foot deep which made it very difficult to trek on it. After trekking around three kilometers, we discovered the fact that we didn't have water left with us. We could obviously not get water in the middle of the trek. After 4 km, one of our friend fainted down because of weakness and thirst. The snow all around appeared ridiculing us. I recalled a line from school time poem that said,"Water water everywhere, not a drop to drink." We somehow helped the friend in swoon to wake up and completed the trek.
When we reached at the top, there was nothing to eat, no shops, no sign of human life infact. Thankfully we saw Pandit Ji. We communicated with Pandit Ji and he told us that even he himself had arrived there a day before. This was because the trek was officially closed by H.P government and was reopened last morning only. He said that we will not be getting any food to eat. We were really exhausted and needed food and water desperately.
Pandit Ji provided us with water and then we requested him to get us some food. He gave us food from what he was going to eat. He gave us some rice which was enough for getting down the trek. He seemed like God to us. He was our savior.
Later we talked about the hut with him and he told us the story which goes like this: 
"Around 5 years ago, there was a lady who committed suicide. She was a great devotee of Shikari Mata. Now, her soul roams around there but it doesn't harm anyone."
Pandit Ji also told us the famous story of Shikari Devi: According to him, the hunters in early years once worshiped the Goddess on mountains asking for success in their hunt. That old temple and Goddess is believed to be in existence from the time of Pandavas. 
It was very strange fact that there will be no snowfall on the top of temple which was roofless. And yes we also observed that there was full snow outside the Temple premises but there was not even a mark of snow or water inside the temple.
Then we had some pictures clicked and purchased about thirty percent of the PRASAD as our food for the rest of the trek. Finally, we left Pandit Ji with a goodbye and went on our way back. After three hours of walk in the snow, we reached down at the base camp and almost immediately left for the college. 
In this 10 hours trek (i.e. 4 and a half hours of up-trek plus 2 and a half hours of stay at the top and 3 hours of down-trek), we experienced all emotions. We realized the importance of being together. We realized how tough it is for people living these snow clad mountains. Fun, hardships, laughter and friendship were put in this trip all together.