Shimla name was discovered from the name "Goddess shymala"- Avatar of Goddess kali. A very popular hill station, filled with snow clad mountains, Himalayan ranges, lush greenery and lovely cool lakes. Summers are cold and very pleasant while winters are very very chill.
SOME INFO ABOUT SHIMLA- It is the capital town of Himachal pradesh with river Sutlej flowing all over, it was ruled by the Sikhs, then by Gurkhas, then my Kumaon kings and finally by the Britishers, who made shimla as a hill station, and called it "Queen of the hills" which offered coolness to beat the hot summer.
REACHING- By air-Jubbarhatti is the nearest airport. By Train-There are trains between kalka and shimla. By Bus/Road-There are direct buses and highways are beautiful and a pleasure to ride.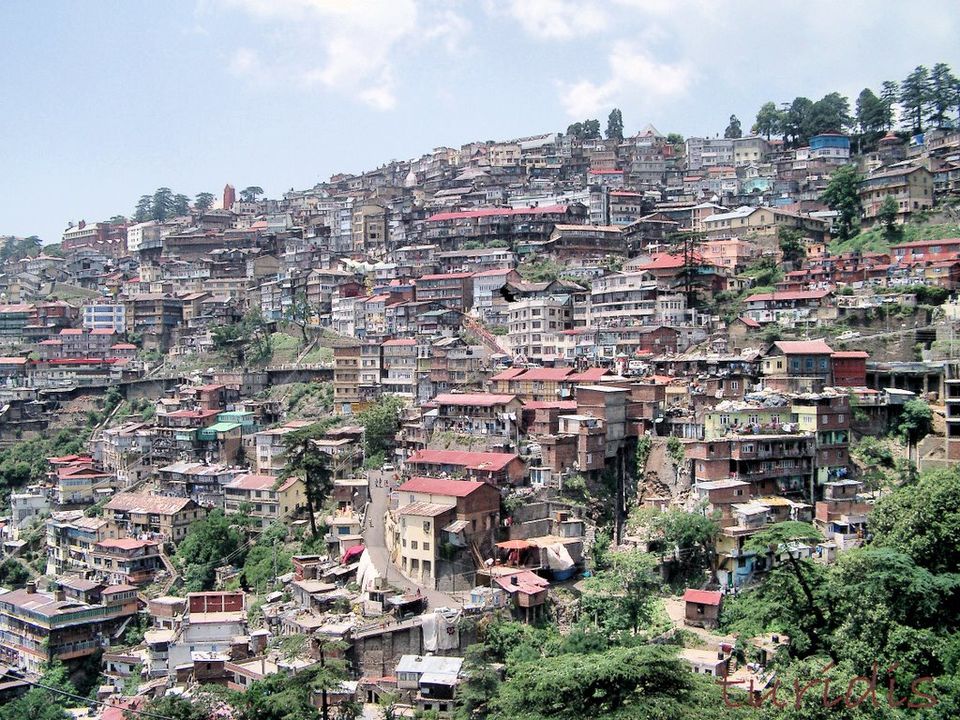 WHAT TO DO IN SHIMLA-
4-5 days are much required to see full of shimla. A week time in shimla will give you a relaxed travel and more of see.
-Sightseeing-
Jakhoo hills-a place for nature lovers and Trekkers.
Shimla state museum, Kuthar fort viceregal lodge musuem- a place for history lovers.
-Chadwick falls, naldehra and shakily peak, koala forest- for nature lovers and photographers.
-Manjathal sanctuary-A place for wildlife lovers, who will see a rich biodiversity of wildlife.
-Tara Devi temple, kali buri temple- Places of worhsip
-Kufri, Annandale, green valley, shoghi, summer hill-Places around very breathtaking to see.
-Yummy food- Himachali food, Punjabi, Chinese at popular cuisines. Himachali thali is very popular. Khoru, chaaghost, Babri, Mathai chawal, dham, momos, butter bun, chana batura, gol gappas are popular food to bite.
-Shopping- Handicrafts, artefacts, souveneiers, wooden chothes, are shopped in Mall Road, lakkar bazaar, lower bazaar.
-Adventure- Rock climbing, trampolini, valley crossing, paragliding, skiing ice skating, rafting are some best sports to try.
-Trip packages- shimla is a popular honeymoon destination, family destination, summer destination, weekend spot, short trip packages are offered from all over India to shimla.
-Best time to visit- March -June -peak summer visiting time, October-February -winter visiting time.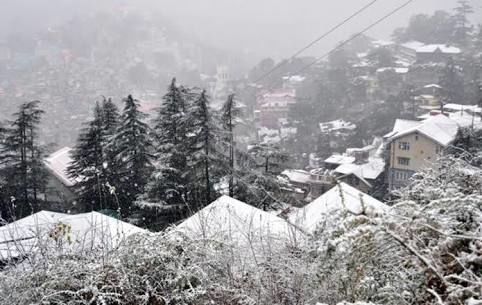 Being the capital city of Himachal Pradesh shimla has very rich culture and traditions. People of shimla are protective, friendly and strict customs followers. Folk dances such as Rasa dance, naati dance, bakayang are popular dance forms, while music is mainly during festivals time. Hindu festivals are grandly celebrated, while Tibetan festivals and Buddhist monasteries are seen all over shimla. Summer carnival, winter carnival sand ice carnival are popular fairs. Bamboo items, stone work art are very popular.
SHIMLA -called summer capital of British India, is a popular beautiful hill station, that gives the best to a traveller, who travels and feels the peace within.