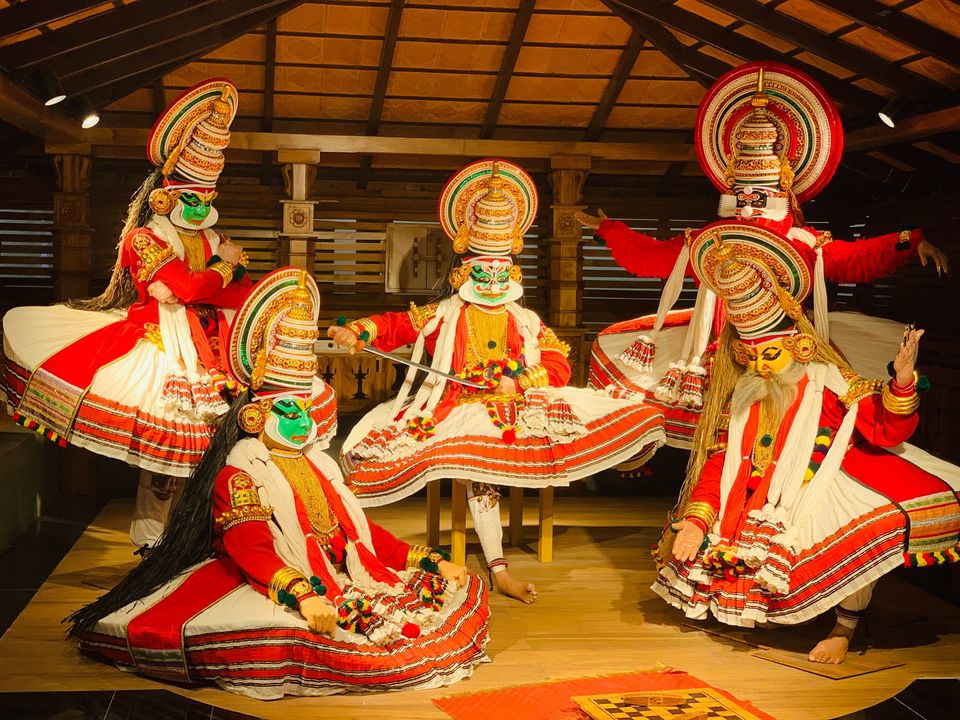 Festivals and feasts are an important part of all religions. India is a country that celebrates every little moment with full zeal. If you wish to witness the rich diversity or the brimming enthusiasm, the festivals in India offer the perfect show. Here is a list of 18 festivals that will take place in India during the first half of 2022. If you wish to kick-start your year on a celebratory note and want to explore the vibrant culture of India, you must attend these festivals.
January
1. Bikaner Camel Festival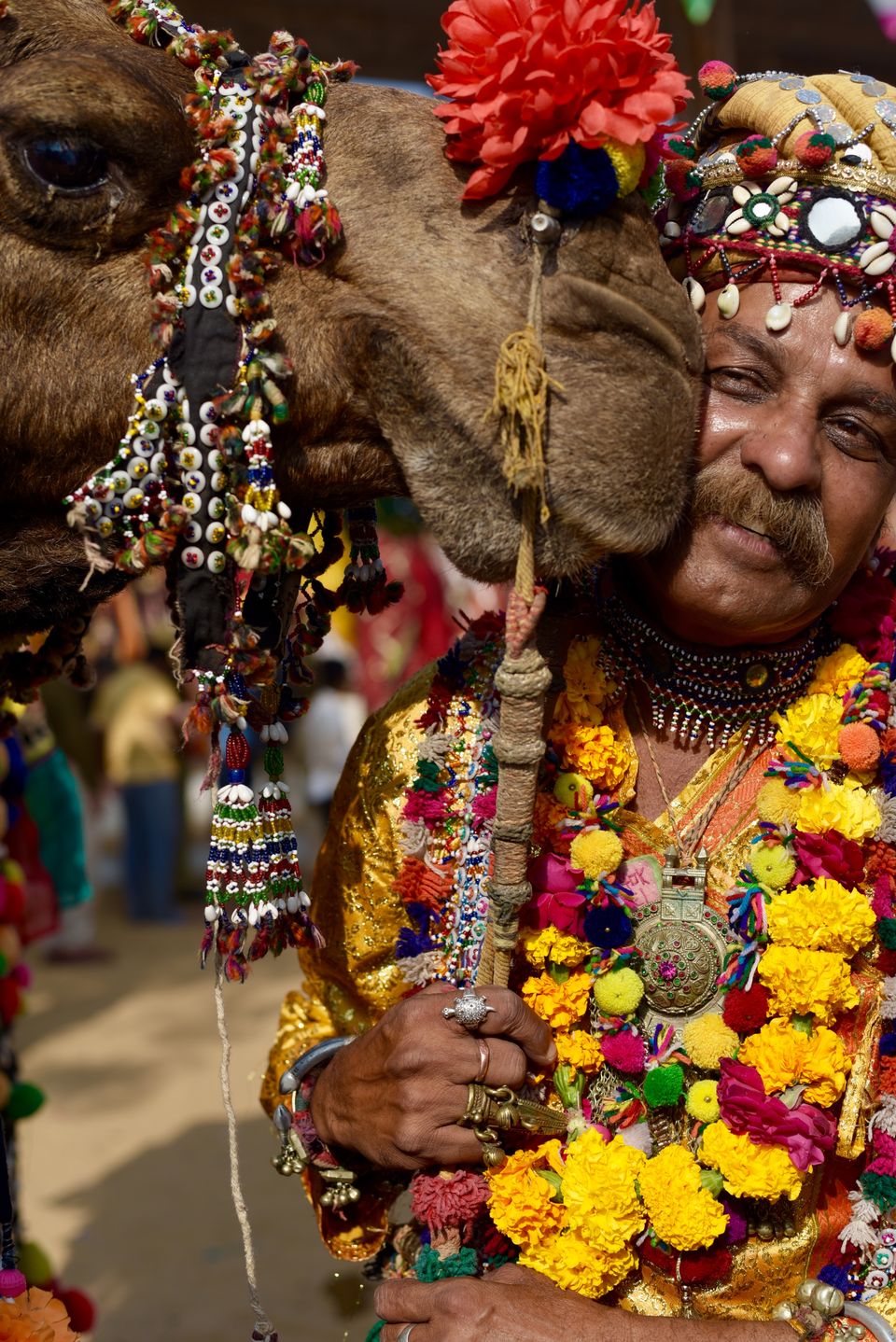 Where: Bikaner, Rajasthan
When: 8th to 9th January 2022
Life couldn't have been possible in the harsh desert of Thar if it wasn't for the camel. The Bikaner Camel Festival is where you can see camels in brightly coloured attires participating in camel races, beauty pageants, and camel dancing. The festival ends with firework shows and entertaining performances by Rajasthani folk artists.
Key Attraction:
The camel dance is the festival's main attraction, out of all the amazing events and performances.
2. Lohri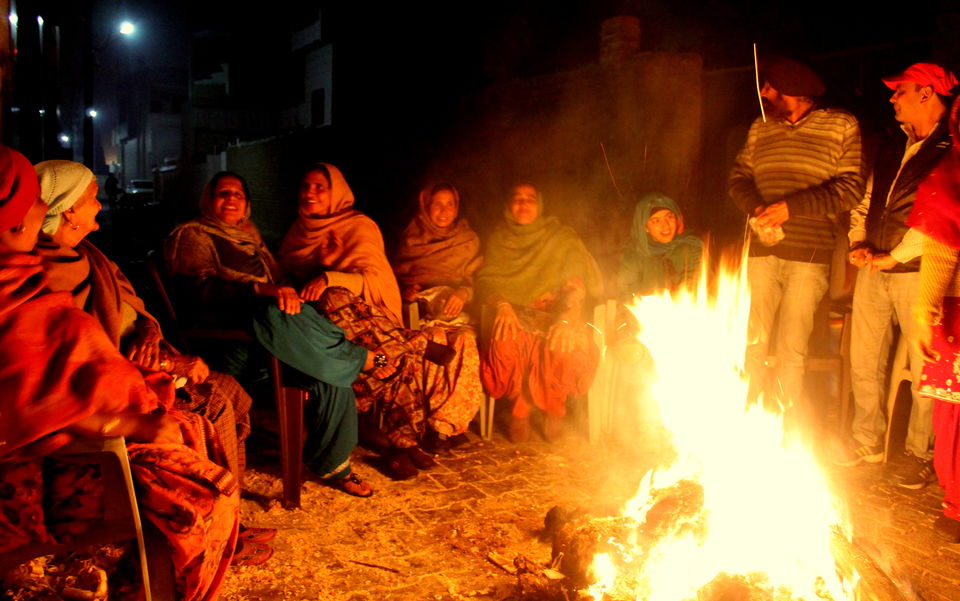 Where: Punjab and some other parts of North India
Dates: 13th January 2022
Lohri is a joyous festival that commemorates the start of the harvest season. The festival is celebrated by lighting bonfires, eating festive food, dancing, and collecting gifts. So, when you're planning your next trip to North India, make sure you include this event in your itinerary.
Key Attraction:
The Bhangra dance form is the main attraction in this festival.
3. International Kite Festival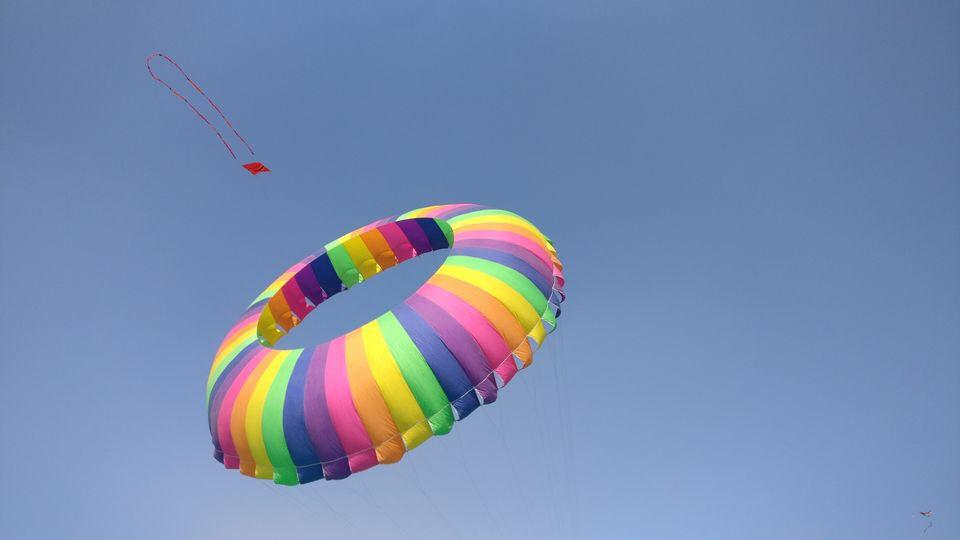 Where: Ahmedabad, Gujrat
Dates: 14th January 2022
The International Kite Festival in Gujarat attracts a large number of visitors from various states and countries in order to celebrate Makar Sankranti. Seeing the sky becoming vibrant and colourful with millions of colourful kites flying from sunrise to sunset during this event is a wonderful experience. In addition to kite flying, there are other eye-catching events such as aerial acrobats, kite-making workshops, kite painting competitions, and more.
Key Attraction:
Watching kites populate the sky and flying kites are the top attraction of this festival.
February
4. Khajuraho Dance Festival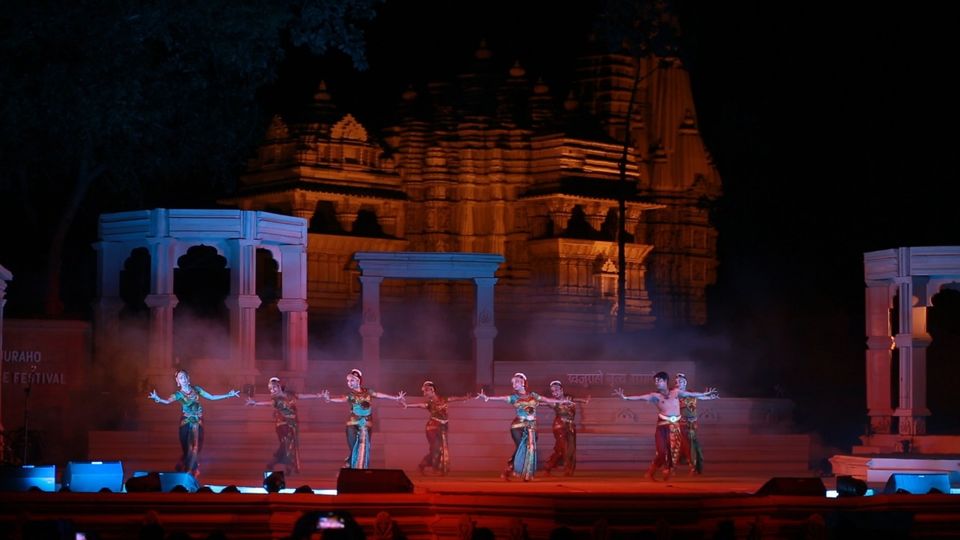 Where: Khajuraho, Madhya Pradesh
Dates: 20th to 26th February 2022
The Khajuraho Temples, located in a tiny village in Madhya Pradesh, are one of India's most magnificent architectural marvels. It comes alive with splendour, beams, and the hustle-bustle of art lovers at the Khajuraho Dance Festival. Several live classical dance performances, including Bharatnatyam, Mohniattam, Kathak, Odissi, and Manipuri, will be performed during the event. Participating in this magnificent event would be a once-in-a-lifetime opportunity that you will cherish for many years.
Key Attraction:
Watching live performances at the festival will unveil the year-old traditions that are recognised in the field of dance.
5. Deccan Festival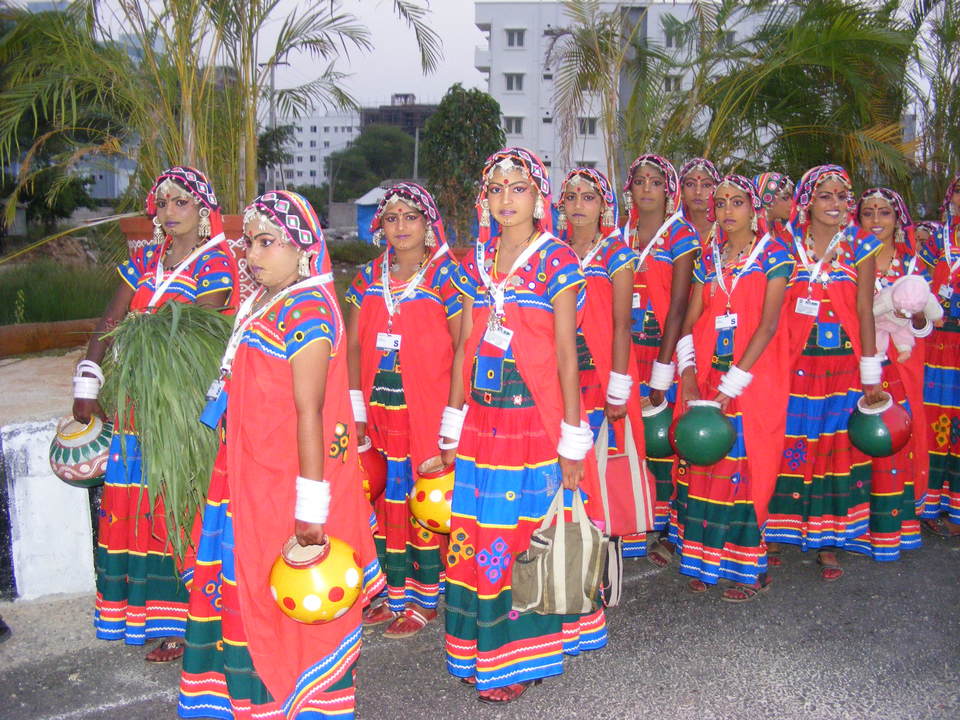 Where: Hyderabad, Andhra Pradesh
Dates: 25th February to 1st March 2022
Deccan Festival is the most happening and one of the most sought-after events in Andhra Pradesh. The gracious city of Hyderabad comes alive with beats and grooves during this event. This five-day festival celebrates the Deccan culture, with a focus on Hyderabad's popular Nawabi cuisine and arts, crafts, and culture. The Deccan Festival's collective schedule also includes a fair of pearls and bangles. This is where you'll find a rich collection of beautiful pearls, jewellery, accessories, and multi-coloured bangles.
Key Attraction:
Cultural programs comprising of ghazals, qawwalis, mushairas are the major attractions of this festival.
6. Goa Carnival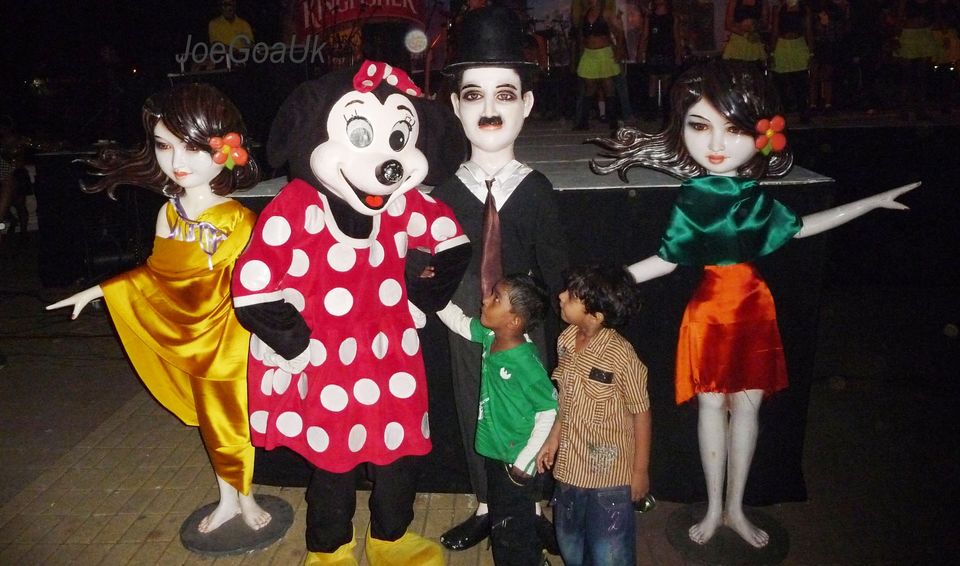 Where: Goa
Dates: 26th February to 1st March 2022
Starting in Panaji and travelling through the beautiful Margao to the picturesque villages of Vasco and Mapusa, this four-day carnival event in Goa performs and spreads joy throughout the state. When you think of a carnival, you probably envision all kinds of crazy activities that aren't really ideal for a family trip, but that isn't the case with the Goa Carnival. It attracts people of all ages, making it one of the most exciting carnivals in the world. If you want to explore Goan culture, this time of the year is ideal to head to paradise.
Key Attraction:
Colourfully decorated float parades, authentic Goan seafood, and a lot of Feni are some of the major attractions in Carnival.
March
7. Chapchar Kut Festival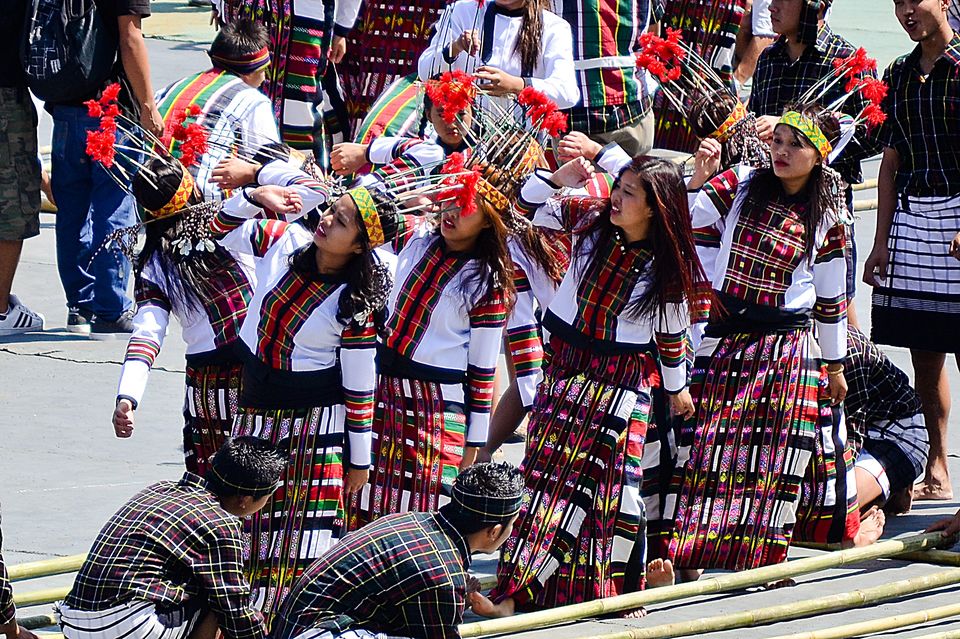 Where: Mizoram
Dates: 4th March 2022
Celebrated with great enthusiasm and joy, Chapchar Kut is among the most popular festivals of Mizoram. This festival marks the end of winter and the beginning of the beloved spring. Chapchar Kut used to be celebrated to thank the gods for saving the people from harm during the clearing of forest on hill slopes for jhum cultivation at the beginning of a year. This festival is famous for elegant cuisine, colourful cultural performances, and unique rituals.
Key Attraction:
Cheraw Dance or Bamboo Dance, which is a traditional cultural dance, is the main attraction of this festival.
8. Myoko Festival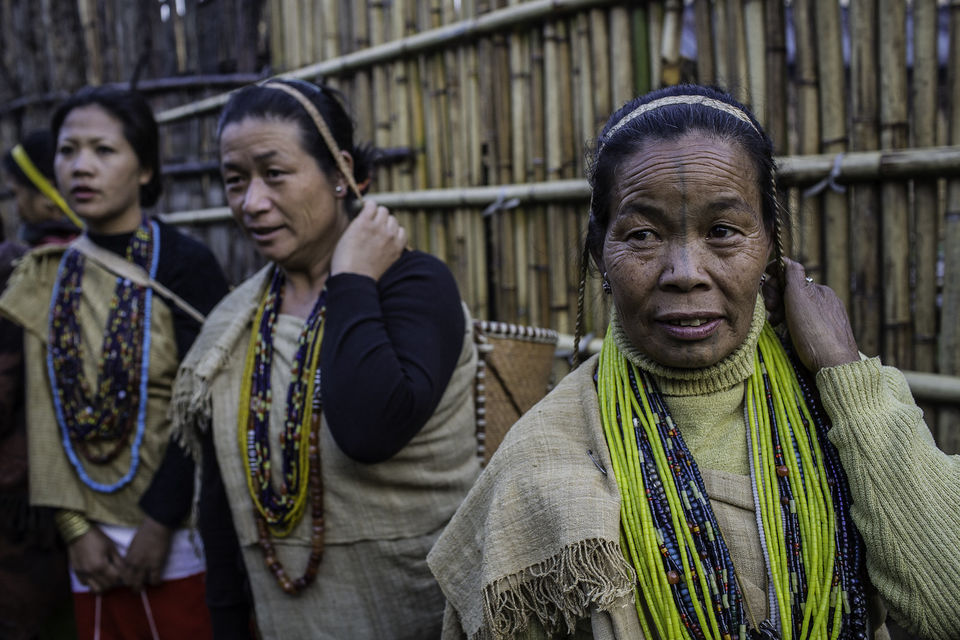 Where: Ziro, Arunachal Pradesh
Dates: 20th to 30th March 2022
Myoko is one of the most spectacular festivals in March celebrated by the tribes of Ziro. It is all about upholding the spirit of togetherness and friendship among the Apatani villages. The Myoko festival is celebrated on a rotational basis by eight Apatani villages. It is also that time of the year when new paddy is sown in the field, and the residents pray for a good harvest in the upcoming months. As you begin to understand their culture, you'll learn that the festival of sacrifice and purification gives you a great insight into the lives of these tribes.
Key Attraction:
During this festival pig sacrifice, a religious procession, traditional dance, and songs are the main attraction.
9. Lathmar Holi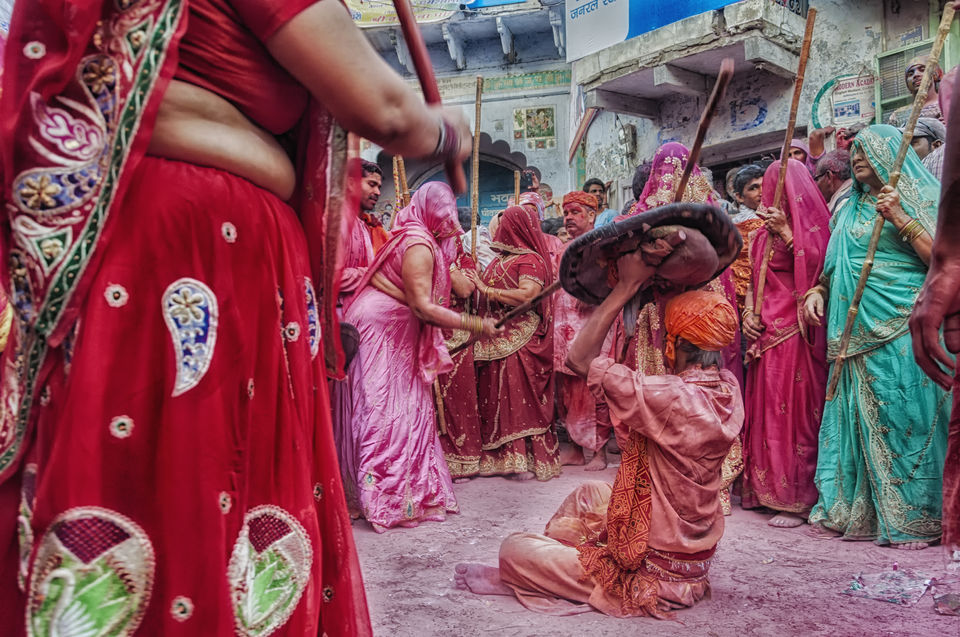 Where: Mathura, Uttar Pradesh
Dates: 12th to 18th March 2022
Lathmar Holi is celebrated in a unique style in the Barsana and Nandgaon towns of Mathura. It is believed mythologically that Krishna once came to Barsana to tease Radha and was playfully beaten by her and her companions. Hence, Holi is celebrated here by playfully beating the men with bamboo sticks. Another compelling reason to visit during this festival is the amazing assortment of food both sweet and savoury. You are guaranteed to go back with some terrific memories from this place and many great photographs.
Key Attraction:
The fun and exciting Holi battle where ladies beat up men with bamboo sticks and men in return throw colours and sing songs to tease them.
April
10. Tulip Festival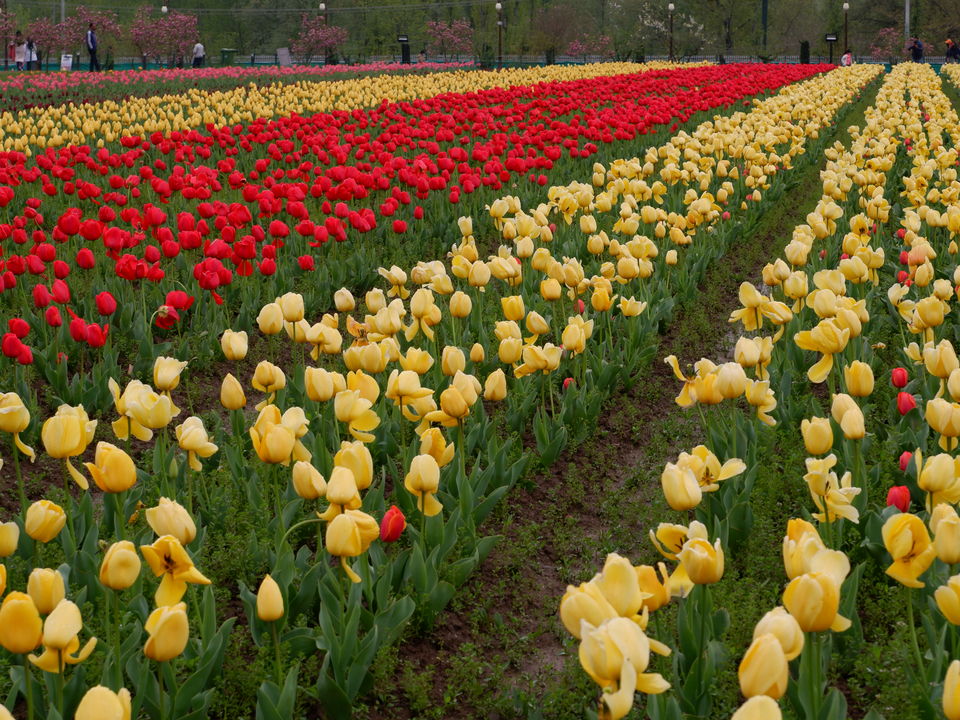 Where: Srinagar, Kashmir
Dates: 4th to 10th April 2022
Ever imagined yourself surrounded by the land of emerald set-in pearls, magnificent trees, majestic mountains, cool weather, lakes, and clear streams? If you do, then you must have planned to visit Kashmir during Tulip Festival in April. Spread over 5 hectares and overlooking Dal Lake, the festival will overwhelm you with some florid loveliness. Crimson, golden, striped, purple, streaked, red, orange is just a few of the glorifying ranges the festival showcases. The fragrance of the occasion will definitely spell-bound you.
11. Shad Suk Mynsiem
Where: Meghalaya
Dates: 10th to 11th April 2022
Shad Suk Mynsiem is the Khasi way of offering their thanks to the creator for all the blessings and bountiful harvests received. The Khasi men and women prefer to celebrate the harvest season in their own unique way, just like the rest of India does. The performers are elegantly dressed in their traditional attire along with gorgeous ornaments. The female dancers wear a crown of pure silver with a white flower attached to the back of the crown. On the other hand, the male dancer carries a silver quiver with silver arrows on their back.
Key Attraction:
The biggest visual highlight of Shad Suk Mynsiem is the dance and accompanying music.
12. Bihu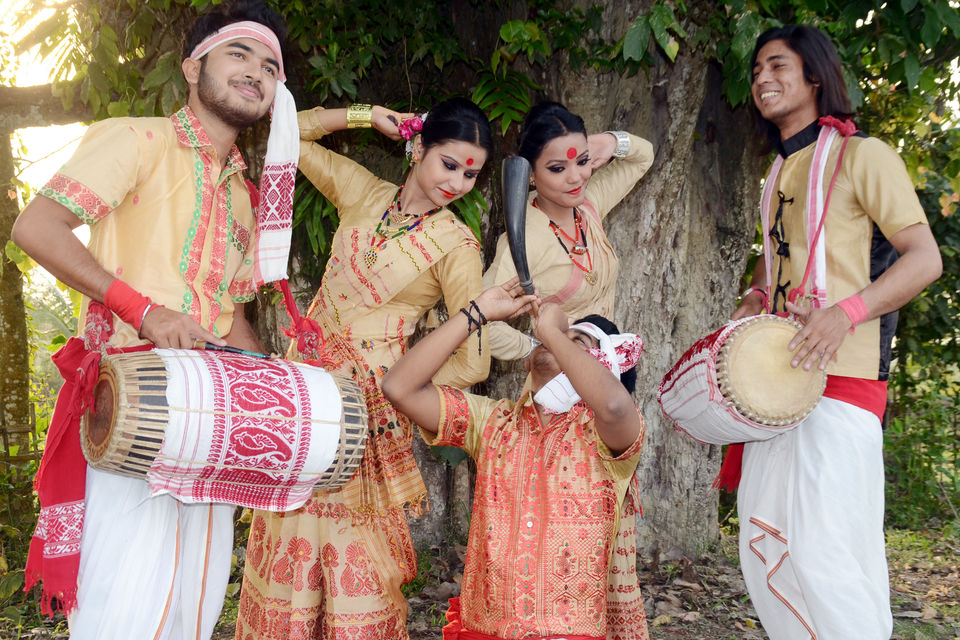 Where: Assam
Dates: 14th to 16th April 2022
Bihu is an Assamese folk dance event held three times a year in the midst of lush green forests. The most well-known of the three is Bohaag Bihu, which takes place in mid-April. It is celebrated for a period of seven days. It marks the beginning of spring, and farmers use this time to prepare their fields for planting. People dress up in their best traditional attire and perform the Bihu Naach during this period. The tune of traditional musical instruments including Toka Xutuli, Baanhi, Dhul, and Gogona, add a different kind of flavour to the atmosphere.
Key Attraction:
The prime attraction of any Bihu celebration is the melodious folk Bihu songs and traditional dance.
May
13. Thrissur Pooram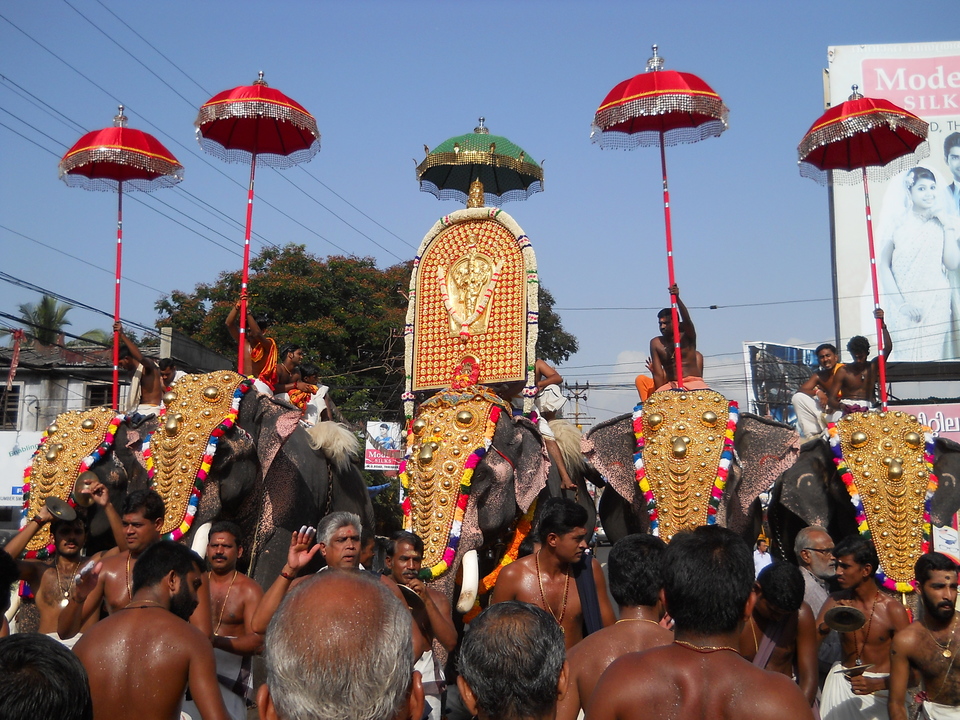 Where: Thrissur, Kerala
Dates: 10th May 2022
Known as the festival of festivals, Thrissur Pooram has a tradition of more than 200 years. Sakthan Thampuran, the ancient king of Kochi, initiated this wonderful celebration. Pooram means Temple Festival, the festival takes place at the Vadukkannathan Swamy Temple in Thrissur town. The festival will run from early morning to late evening, with a showcase of beautiful arts and performances by the two groups, Thiruvambady and Paramekkav. You may enjoy a stunning and unforgettable visual delight at the festival's site.
Key Attraction:
The main attraction of this festival is the grand procession with 30 elephants, more than 250 musicians, locals, and much more.
14. Chithirai Festival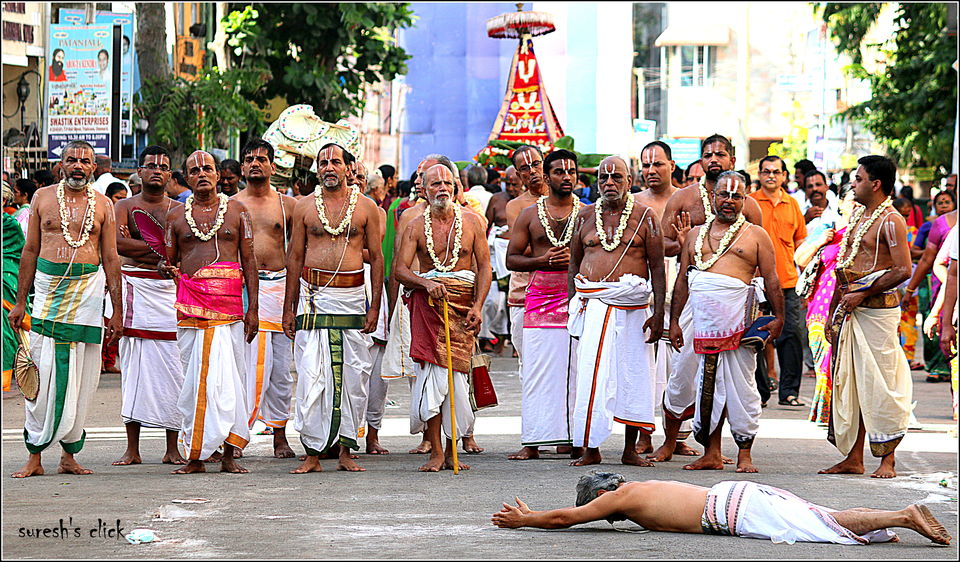 Where: Madurai, Tamil Nadu
Dates: 3rd to 19th May 2022
People celebrate the Chithirai Festival in Madurai Temple with great enthusiasm, and it lasts for fifteen days. It is said that Lord Vishnu rode on a golden horse to Madurai for the wedding of Goddess Meenakshi with Lord Sundareshwar. A decorated chariot carrying idols of the couple is taken around the city which is greeted by all with great excitement. The beats of the drum, the spiritual ambience, people offering coconuts, flowers, camphor, all make for a great festival.
Key Attraction:
Meenakshi Tirukalyanam is the grand celebration of Meenakshi Amman and Lord Shiva.
15. Rabindra Jayanti
Where: Santiniketan, West Bengal
Dates: 9th May 2022
Rabindranath Tagore's legacy and contribution to the field of Bengali and English Literature can be gauged from the respect his name demands at every utterance. Rabindra Jayanti, the birth anniversary of the poet, is celebrated with numerous cultural and entertainment events, which include dance, drama, and poetry revolving around the works and life of Rabindranath Tagore. The best of all celebrations can be found in Santiniketan of West Bengal, where many cultural programs will be conducted by the students.
Key Attraction:
The cultural program, arranged by the students of Santiniketan, is the prime attraction during the festival.
June
16. Shimla Summer Festival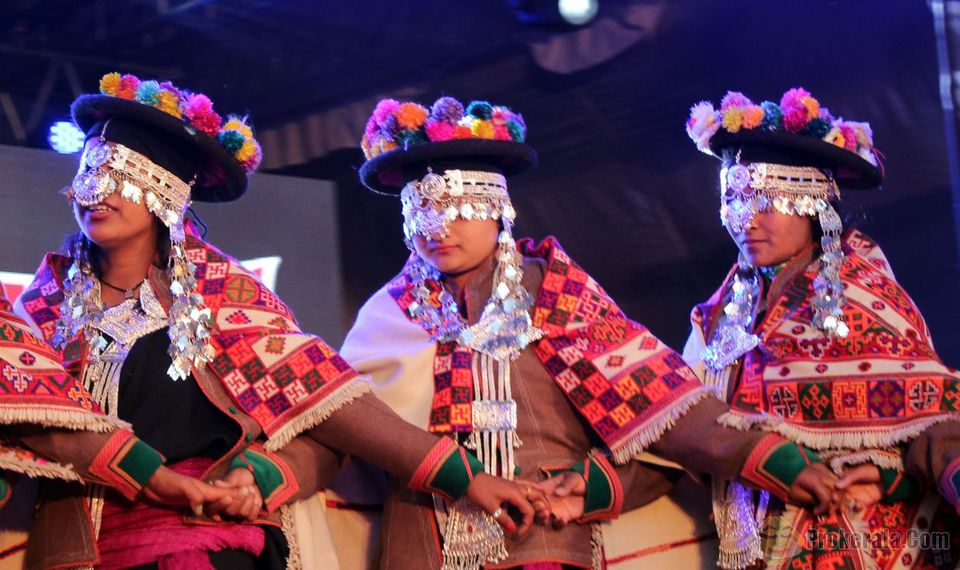 Where: Shimla, Himachal Pradesh
Dates: 1st to 9th June 2022
Shimla, the state capital of Himachal Pradesh, comes alive with the arrival of its annual summer celebration. During this time of the year, the city experiences an influx of tourists, making the event more successful. Folk music, dance, concerts, and other activities will keep the attendees amused. The Shimla Summer Festival is being celebrated since the '60s, and the enthusiasm hasn't waned since then. It is celebrated on the ridge of Shimla where you can find numerous stalls and exhibition houses.
Key Attraction:
Dog shows, folk performances, musical events, handicraft exhibitions, food festivals, adventure activities, flower shows, etc.
17. Ganga Dussehra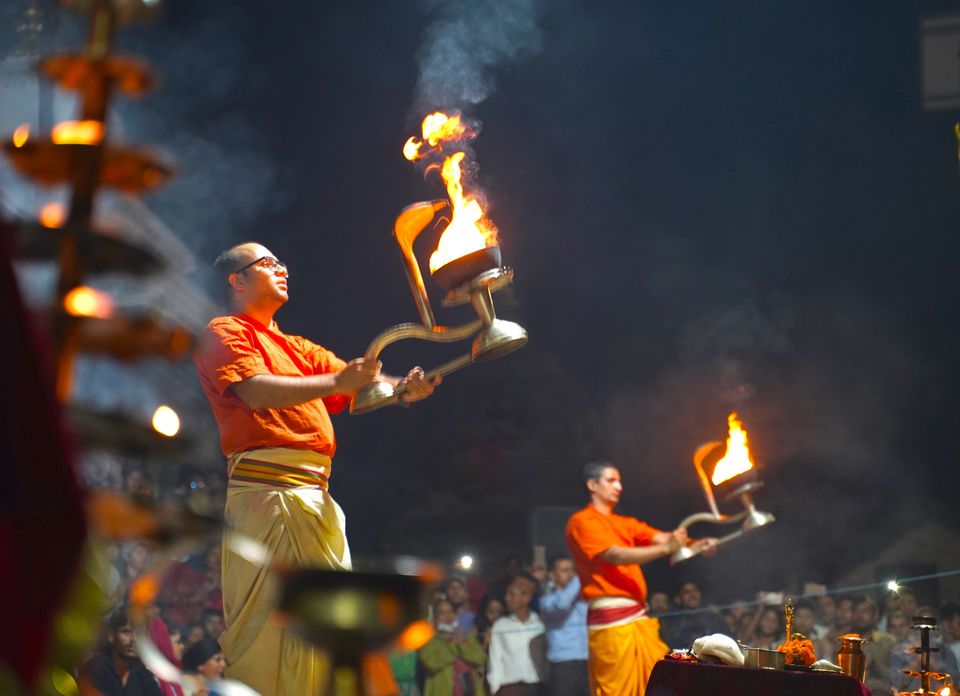 Where: Uttarakhand
Dates: 9th June 2022
According to legend, Ganga Dussehra is the day when Goddess Ganga descended from heaven to Earth. The celebration lasts 10 days, with Shukla Dashami marking the end of the festivities. On Ganga Dusshera, an Aarti is performed on the riverbank in the popular pilgrimage destinations of Haridwar and Rishikesh. Ganga Dussehra is all about purifying one's spirit by bathing in the sacred Ganga River. People meditate on the banks of the Ganges after having a bath. Earthen lights are carried in the river in the evenings, accompanied by religious music sung by devotees.
18. Ambubachi Mela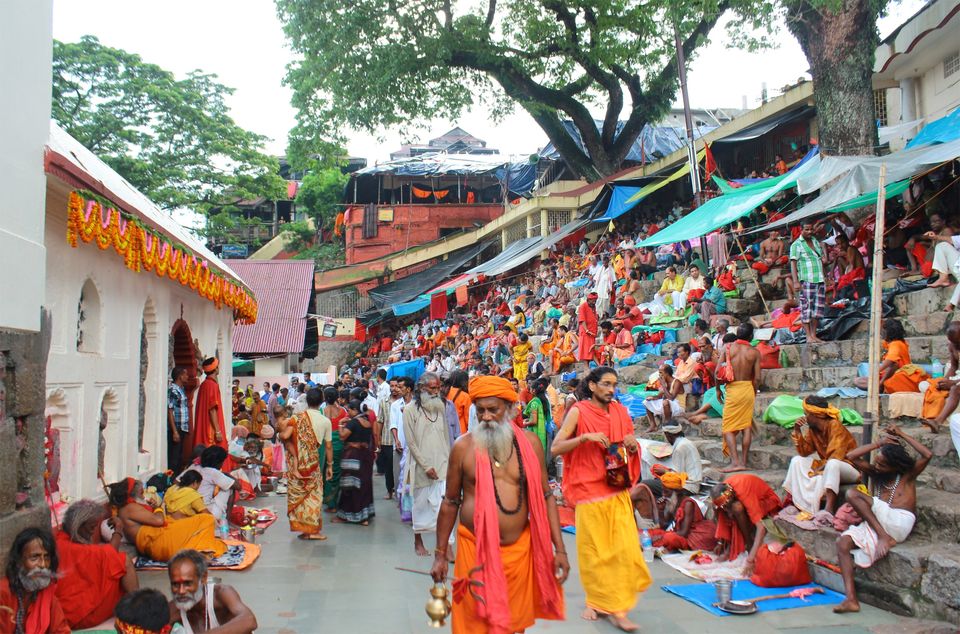 Where: Assam
Dates: 22nd to 26th June 2022
Ambubachi, which celebrates Goddess Kamakhya's menstruation, is more than simply another June festival in India. Though the main temple is closed for three days, during which time people pray. When the door opens on the fourth day, the idol is bathed before devotees are allowed to enter for darshans. As a form of blessing, the spring water is presented. Not only worshipers but also saints from all across India come to Kamakhya to conduct rites during this time.
Key Attraction:
The main attraction for the devotees is the unique "Prasad" or the offering to the deities that comprises of small bits of red coloured cloth supposedly moist with the menstrual fluid of Goddess Kamakhya.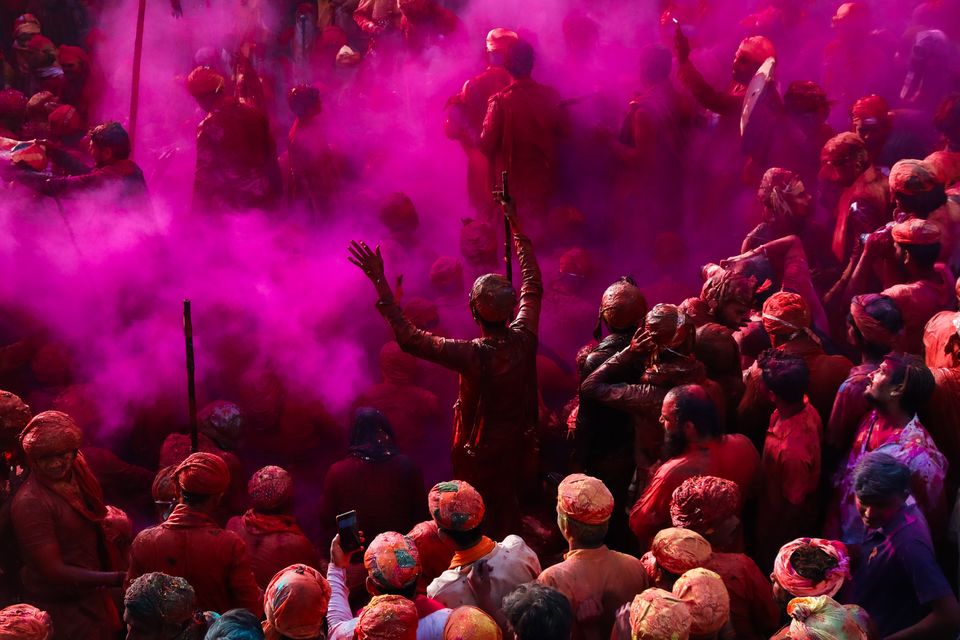 Hope this list has sparked the urge to travel to different places and be a part of these celebrations. So, which of these festivals are you waiting for eagerly? Tell us in the comments!
Have you travelled to any of these festivals before? Create a blog on Tripoto today and share your experience with the world!