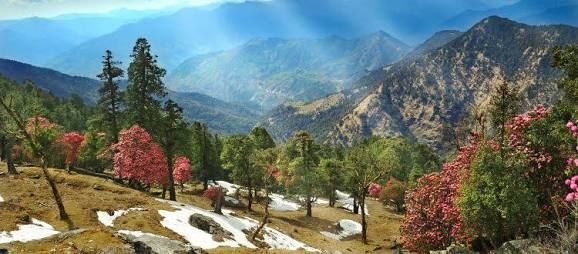 Rich in flora and fauna, called LAND OF THE GODS, situated in the northern part of India, that borders Tibet on the north, Nepal on the east, Uttar Pradesh on the west and Himachal Pradesh on the west- Uttarkhand is a very popular tourist and travel destination, where millions of travellers visit and re-visit.
This state shows exsistence from early Vedic period-1500BC. Popular River Ganges and Yamuna originates from this state. The northern part of this state is covered by Himalayan peaks and glaciers. Sub tropical climate prevails all through the state. Dance, music and grand festivals form the major part of Uttarkhand culture.
HOW TO REACH- Being a popular tourist destination, travel to Uttarkhand is easy and fast with high transport development. BY AIR- There are flights all over India direct to Dehradun one of the most popular airport. BY TRAIN- Dehradun junction is busiest and well connected. BY ROAD/BUS- There are straight buses and highways are well laid.
POPULAR TOURIST CITIES- Dehradun, Nainital, Mussoorie, Rishikesh, Badrinath, Nandadevi, Tehri, Pitrogarh, Kathgodam, Kausani, Almora and Auli are popular tourist spots and places to see.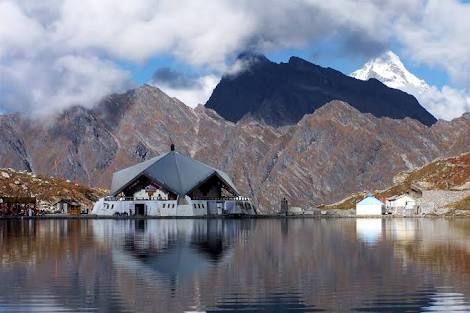 THINGS TO DO-
-WHAT TO EAT- Kumaon and Garhwal cuisine prevails all through the state. The food is cooked out of burning charcoal and variety spices, added make Uttarkhand cuisine very authentic and mouth watering. Kaafuli, phaanu, aloo tomatoe,jhol, shai, badil, chainsoo, palav, Mandua ki roti, Kulathi chappathi, stuff aloo paratha, Gahat stuff roti, are popular dishes to taste. Jhangora ki kheer, rasa, gulgula are famous sweets to taste,while chilli momos,poori thali, veg sandwich, bun tikki are yummy street food.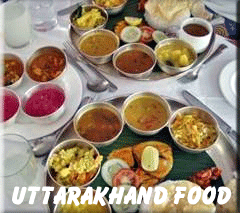 -WHAT TO SHOP- After tasty food, next to do in uttarkhand is shopping. Woollen garments, carved wood items, jewellery, dry fruits and local fruits are popularly shopped. Paltan bazaar, Almora Lala bazaar, Chowk bazaar are popular shopping markets.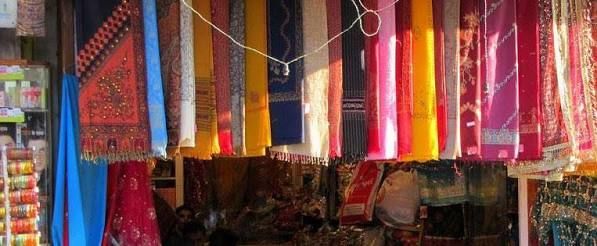 -OTHER THINGS TO DO- Nightlife is very attractive with pubs and bars. For Adventure lovers- Trekking, kayaking, rafting, camping, nature trails are popular. Uttarkhand has popular Historical spots- Dwarahas, chaukhutia, ghuddavda, Baleshwar, Binsar and Badhorangadi are popular heritage spots.

TRAVELLING- 15 days are much required to see full of Uttarkhand. There are holiday, tour and tourist packages offered from all over India to Uttarkhand. March to June is the Best time to visit in summer.
Uttarkhand is a popular tourist and holiest state in India. Uttarkhand has the best weather, coolest air and beautiful must see places, which remain evergreen memory in our minds.