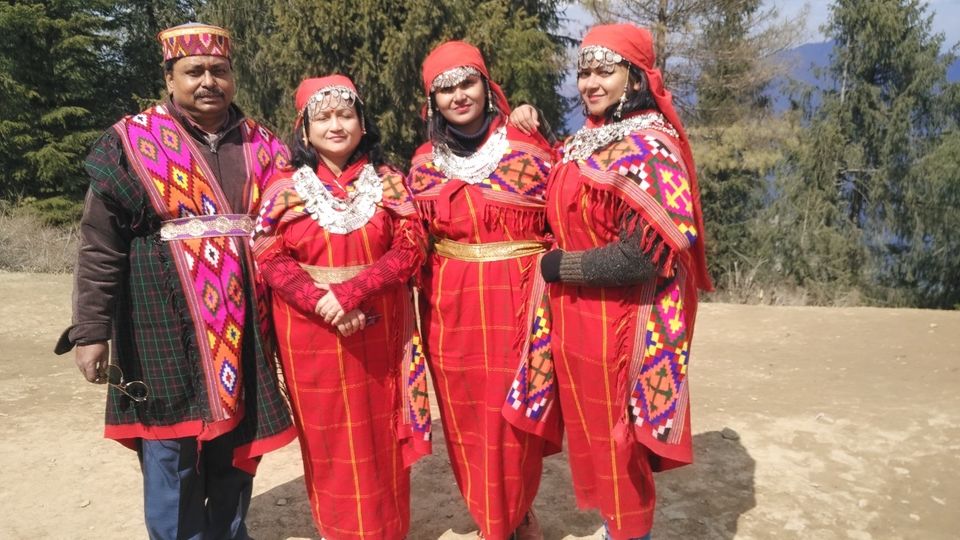 Shimla is one of the most popular tourist destination in India.Thousands of tourists visit Shimla all through the year and there are chances that you must be planning to visit Shimla soon after this covid -19 situation eases out.Right?
So, I would share all the details of a trip from Delhi to Shimla so that you can get a fair Idea before you start your trip.I have visited Shimla twice. I fell in love with this place on my first visit and hence I had to go back to meet my love again.I made my first trip to Shimla with my parents and my sister in the month of March and the second time I visited Shimla in the month of December with my husband and hence I could experience the spring and winter of this Himachali paradise.In this article I would summarize my experiences from both the trips.
How to go?
Buses from Delhi to Shimla can be booked from the Himachal tourism site ( hptdc.in) as well as other online sites like paytm. However,I found the HPTDC buses to be more comfortable.The pickup point in Delhi is Mandi House.I traveled by metro to the mandi pickup point for which the nearest metro station is Mandi house on blue line (You must get out at Gate no.1 for Himachal Bhawan).The bus journey takes around 12 hours and the bus takes a lot of twists and turns while crossing the hilly region and therefore people with travelling sickness must take ample preventive measures.
Where to stay?
on my first visit to Shimla,I stayed at the Grand Hotel which I booked through government website of www.holidayhomes.nic.in . People working in Government organisations can book rooms from this website.The charges I paid for 2 huge rooms were really low.Although this hotel isn't very Luxurious,but the historical significance attached to this place made me feel thrilled.This is a British Era Building and a board mentioned that in the year 1829 , the 'Bentick Castle',the residence of the then Governor General was bulit at this very place.This place is located close to the Mall road and the Kali Bari. Also,there was an abandoned Victorian era house next to the Grand hotel which is said to be haunted.
The next time I visited Shimla ,I stayed at the snow valley resorts.This place was luxurious and offered lovely views of the mountains. There are tons of hotels in Shimla which can be booked from any website.
Places to visit
1. Mall road
The mall road is a prominent place in Shimla which is a wide road with view points and numerous shops lined on either side.No vehicles are allowed here and hence you have to walk.This walking experience on the mall road is so very rejuvenating!There are ample sitting arrangements here and there and hence you can sit and relax if your legs get tired of the uphill road.There is an art Gallery in mall road and you can spend some time admiring beautiful works of art.
2. Scandal point
Continue to walk on the mall road till you can see the Christ Church.There is a platform there from where you get beautiful views of the mall road and hills at the distant.This is the scandal point.
3. Christ Church
on your side of the scandal point you,you would find the majestic Christ Church rising high in the back drop of the blue sky.This is the second oldest church in North India and is built in the year 1857 to serve the British people residing there.It is a beautiful church and you can spend some peaceful time there connecting with God.
4. Jakhu temple
Just behind the scandal point platform,you would find a road with a board stating fitness parameters.This road goes to the Jakhu temple and the time within which you complete the trek would determine how fit you are!This is an approximately 2-3 km trek which would take you the highest peak in Shimla(2455m).There is a huge statue of Hanuman (33m tall) which can be see from all over shimla. This is an ancient temple and the place is said of have mythological significance.In the epic Ramayana,it is mentioned that Lord Hanuman rested at this place while bringing shanjivani Buti. This place is really beautiful and one should not miss this place.There are numerous monkeys at this place and they may sometimes snatch away even spectacles and dupattas as well. You can find people selling nuts for the monkeys and you can buy them to feed these cute notorious creatures.There are 3 ways to reach this temple.
i) By foot: The trek route starts just near the ridge and the Christ Church.
ii) By Rope-way:This is the most comfortable but expensive means of travelling to the top of the Jakhu hill.
iii) Shared Govt.Cabs: You can find these cabs near the Christ Church.These cabs operate on first come first serve basis and the charge is really low for a round trip.
5. Lakkar Bazaar
From the ridge ,go left and continue to walk downhill and you would find rows and rows of shops selling lovely wooden handicrafts.This is the lakkar bazaar which is named because of the 'Lakri' or wooden crafts that are sold here.
6.Haunted house
Just beside the side of the Hotel Grand,close to the mall road ,stands a wooden house of the Victorian era.The dilapidated condition of the house gives it a sinister look.When we reached Grand hotel at very early hours of the morning ,the sky was still just beginning to lighten and it was of a dark blue colour with a glowing moon on top.This house standing with such a backdrop make chills run down my spine.It felt like a structure in white clothes with a lantern in hand would step out at any moment.I was fascinated and scared at the same time.
7. Kufri
Kufri is a hill about 20km from Shimla. When we arrived in Kufri,we found that there were two ways to reach the top.One was by small horses and other was by foot.The horse traffic was so much that trying to walk between them would have been risky.So took opted for the horse ride and realised that it was even more risky.The horse ride cost us rs 500 per person for a 2-way ride.There was only a narrow road which was used for 2 way traffic and it was also muddy from melting snow and the horses trotted somehow along the route.After a back breaking experience, we reached the top.Although I visited one in March and once in December,I was out of luck to see the thick snow suitable for Skiing.On top of Kufri,you can ski f the snowfall is adequate enough.Otherwise, you can get lovely views of the mountains around.You would find lots of stalls selling maggi,tea,snacks and woolen souvenirs.
What should you do when you are in Kufri?
i)Visit the Nag Devta Temple at Mahasu peak
ii) Hire and wear Himachali dresses and click lovely photographs.
ii)Sit on Yaks and click photographs.
iii) watch the mountain peaks through a Telescope.
8.Himalayan Zoo.
Located close to Kufri, is the Himalayan Zoo and you can spend some time watching some beautiful himalayan animals.
9. Chail
Chail is a small hillstation about 44km from shimla.This place is surrounded by green forests and when we visited this place in March,the forests were glowing red with the abundantly blooming red Rhododendrons. There is a beautiful palace in Chail that we visited.This palace was built by the Maharaja of Patiala duing the British Raj. This Palace is now converted to a heritage hotel.
10. Kamna Devi Temple
This Temple is located just 6km from main Shimla and it requires a hike up a cobbled path to reach the temple.Surrounded by tall deodar and pine ,the temple would fill anyone's heart with peace and serenity.This temple is dedicated to Goddess Kali who is believed to fulfill everyone's 'Kamna' or wishes.You must visit this temple to experience the peace and serenity.
11.Apple Orchard and research centre
Apple orchard and research centre is located in Mashobra and one of the largest apple orchards in India.You can see rows and rows of apple trees and also get lovely views of the surrounding mountains.There is no entry fee and this remains open to visitors from 10 am to 5 pm everyday except on sundays.
12. Naldehra
Naldehra is a beautiful place surrounded by pine and deodar forests and rolling hills.A horse ride up and down the mountains would take you to the golf course and a temple on the top.You can enjoy lovely views of the surroundings from this place.The horse ride you cost you about Rs 500-600 Per person.
How to Visit places in Shimla
You can book trips from the hotels or can book cabs at the shimla bus stand.Alternately ,you can also use Ola rental for the whole day. A cab for a day would cost you Rs 2000-3000.
Suggested Itinierary:
Take an overnight bus from Delhi and reach Shimla early in the morning of Day 1.
Day 1: Check in at hotel,take some rest and get ready for exploring.Visit mall road,scandal point,Christ church,Jakhu temple,haunted house,Kali bari temple and Lakkar bazaar. Mall road literally shuts down by 8pm. Book a trip for the next day,have an early dinner and go to bed.
Day 2: Wake up early to watch the sunrise and visit Kufri ,Kamna Devi temple,and Chail . If you have time,you can take stroll at the mall road again.Book a trip for the next day.
Day 3. Check out from hotel and spend the entire day exploring Naldehra and apple orchards and research centre. Catch an overnight bus and come back to Delhi.
My favourite eating places which you can also check out:
1.Hotel Combermere at Mall road area: I loved the barbequed fish in lime butter sauce.
2.Honey Hut at Mall road area: I loved the pastery and coffee served with awesome honey.