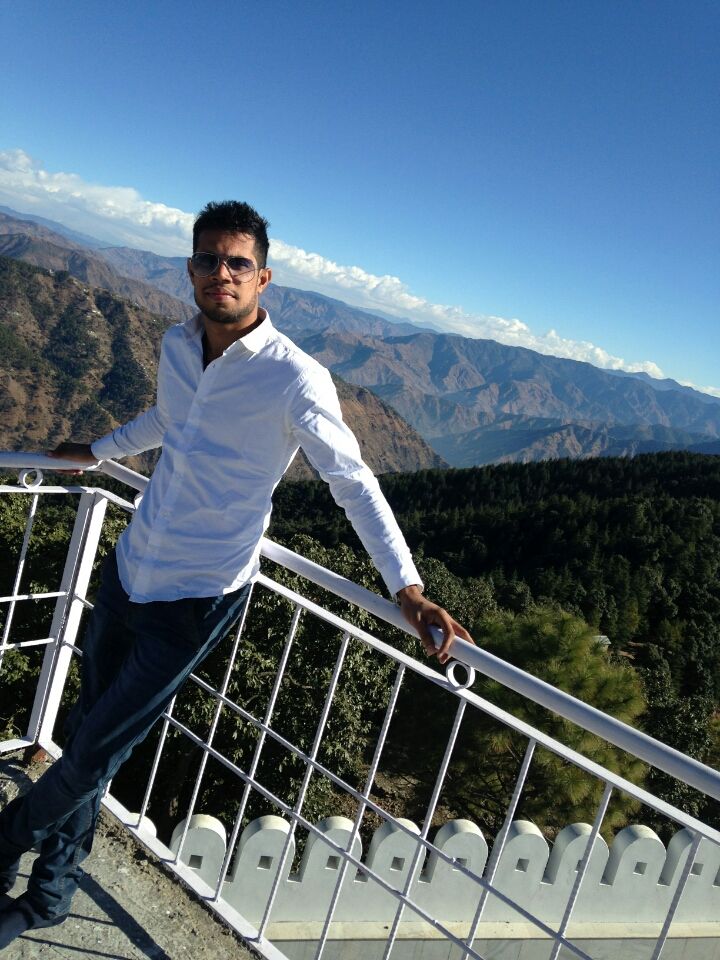 This was the most exciting day for all of us. As today we we're going to visit the most famous hill station of india.

Chail is an altitude of 2000M

We started our day early in morning around 8 am and had breakfast of Paratthas on the way. Our first destination was Chail. So we first came across this small stream of river where our photo session began.

This place was very cold due to low sunshine and water around.So first we visited Kali ka Tibba in Chail. The View from there was spectacular. Chail is about 45km from Shimla and 30 Km from Solan.


After Kali Ka Tibba Our Next destination was Kufri. Kufri a famous hill station near Shimla. Our visit was to the Kufri zoo and we expected some snow on Kufri but despite of December month Snow was not present this was the major disappointment to us.

There is also a way to reach the highest point in Kufri through Horses and Donkeys but that path is very dirty so we avoided that. Here you can get yourself clicked with Yaks for small fees.

Kufri is at Altitude of 2200M.

After Kufri Our Final destination for the day was Shimla – Queen of Hills. It is about 22km from Kufri. In Shimla Most famous places are The Ridge , Mall Road and Green Valley.

Shimla is at an altitude around 2000M.

Green Valley is locate between Kufri and Shimla Road You can stop your car on road and have some good moments. To Reach the Ridge you have two options either to go by the stairs which is very tiering or to take lift.Lift charges you 100/- per head to drop you on Mall Road.

Mall Road is very Congested Area Especially on Festival and New Year. After Mall Road a Road cuts to the Ridge which is I think is the highest point in Shimla Where Christ Church is Located.

Christ Church is located just down the Ridge though due to lack of time we didn't go inside the Church but it looks great.

Famous Dj was arranged for the tourist on the occasion of New Year.The environment was very good From here one can take a look to the mountains far away..
After this we went to our Guest house in Solan. But due to disappointment of no Snow present we wanted to extend our vacation till Manali but for this we need to take permission from our parents .

Manali or not in Next Blog of 31st Dec…..