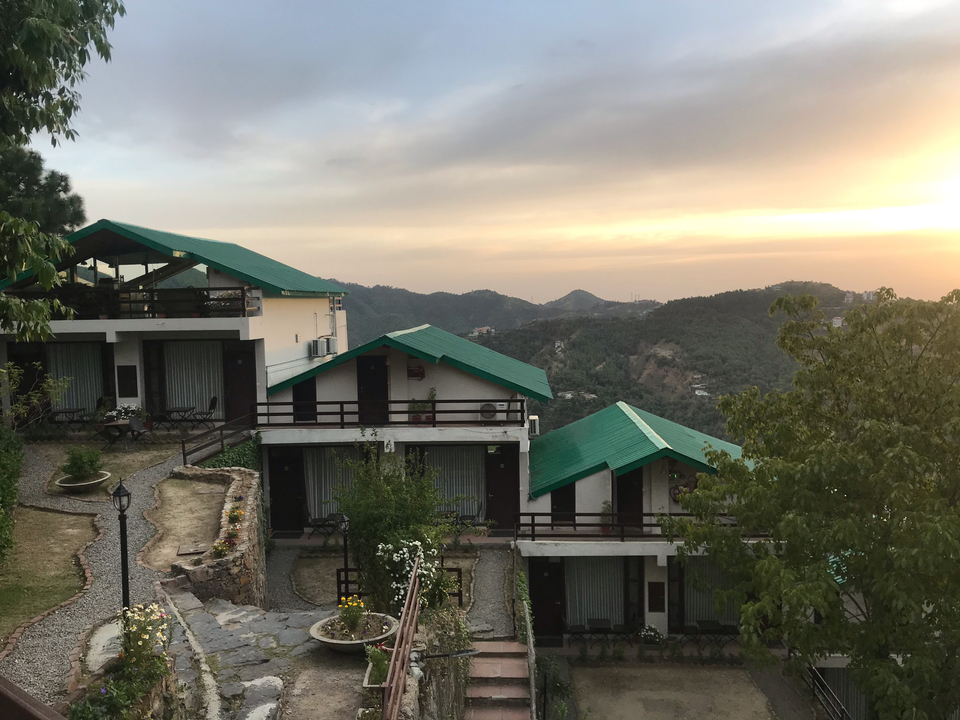 Its just 330 km Drive from Delhi,you can reach shoghi in 7 Hours. It is an unexplored place before shimla. Anyone who loves long drives can go here.
There are only two Best resorts-
1. Aamod Resort-It is a 4 Star Property.
2. Woodsmoke Resort & Spa-4-Star Property
The better one is Aamod,but you need bookings here as they are always Full for summer season.
I didn't get rooms here(Just check how awesome they are. Aamod is absolutely beautiful, just a few Km before the craze of Shimla. It's set amongst a natural habitat so it's lush and green and has beautiful views from its hill top .
Aamod offers excellent activities and thete is something for every one to do from Table Tennis, Hiking to foosball. The inhouse cuisines offer a vide variety of choices and bar had a good selection as well)
So i Booked a Cottage For myself in 6k for one night( 3 Adults without breakfast) at Woodsmoke Resorts and spa. They have the best butter chicken in shimla district.