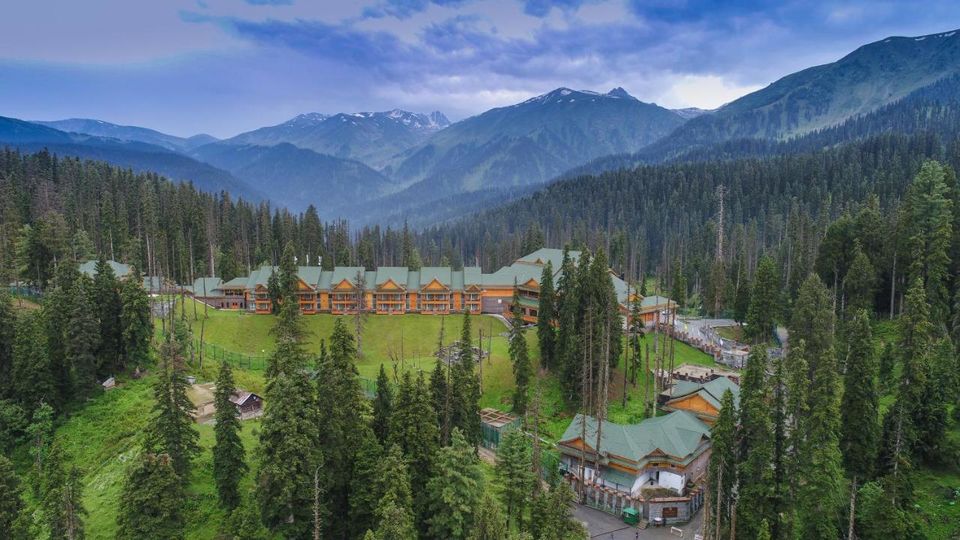 When was the last time you dedicated time to pamper yourself without the worries of work, indulged in a wellness retreat or went to the spa for a day.
Wellness retreats are specially designed to offer yoga retreats, meditations, ayurvedic treatments, various spa treatments, clean food, and much more without compromising on the views and facilities. India has some of the most beautiful destination resorts that offer unbelievable views surrounded by wilderness, to help you attain your utmost peace of mind and a rejuvenated body.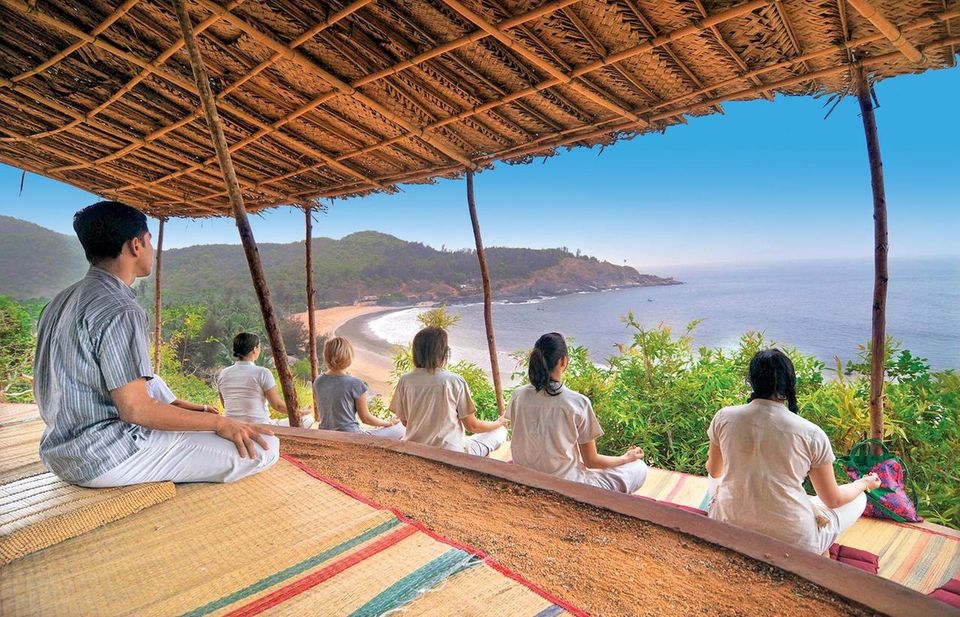 It is a well known fact that Yoga and Ayurveda are from our motherland. For a change on a holiday you can try some yoga sessions, or if that's too cringeworthy for you, then go and soak yourself in essential oils and indulge in clean food! Yes, agreed most of you will say 'No' right away! Check out these wellness retreats and spa resorts below that will make you think, 'Why not!'
Discover Some of India's Best Destination Wellness Retreats To Rejuvenate Your Mind and Body
1. The Khyber Himalayan Resort & Spa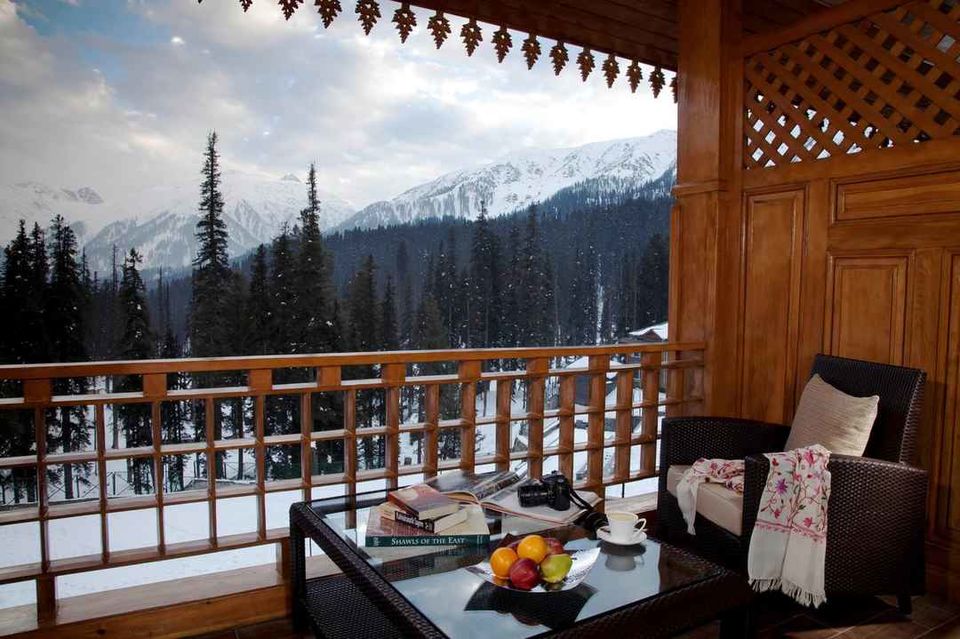 The Khyber Himalayan Resort & Spa is a luxurious resort spread over 7 acres, offering majestic views of the Affarwat peaks (nothing less than the Switzerland). Located in Gulmarg the resort is 8,825 feet above sea level, in the Pir Panjal Mountain Range in the Himalayas. You will definitely feel at peace when you stay in this beautiful resort as you plan to treat your mind and body with a spa session.
Wellness Activities: Find yourself in a dreamland when you indulge in the provencal inspired rituals and enjoy the private steam chamber. Enjoy a spa day with Swedish, Hawaiian, Lomi Lomi, Balinese & Shiatsu techniques, combined in exclusive L'OCCITANE sequences. You can choose home grown flora for your spa session along with fresh Himalayan water! Now if that's not perfect royal getaway hidden in the snow cladded mountains then what is!
Location: Gulmarg, Jammu and Kashmir
2. Raas Devigarh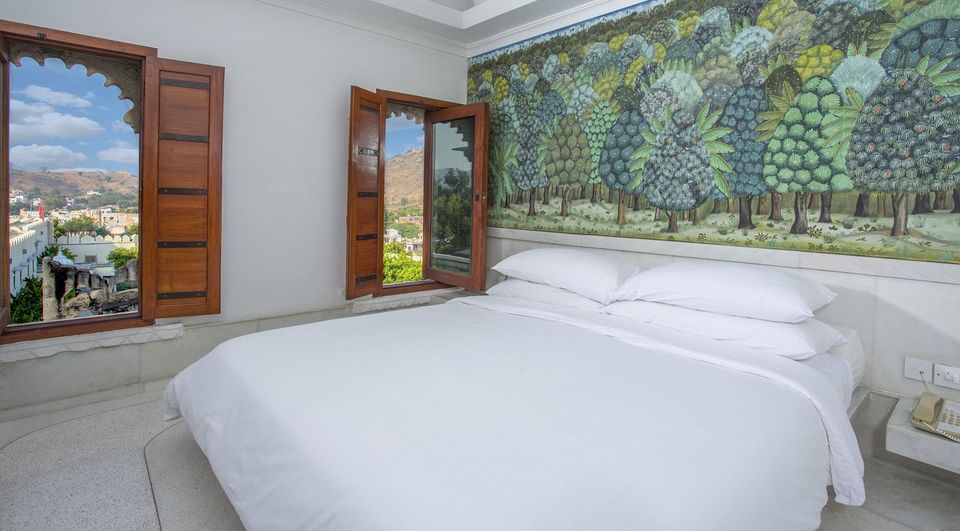 This 18th-century palace, is an outstanding heritage property tucked away in the Aravalli Hills. RAAS Devigarh is an updated property, keeping environment on mind. Enjoy a lavish holiday at this property with views of the valley and the village and indulge yourself in yoga retreats or their lavish spa. You can watch the stars in candle light as the night falls, a perfect romantic setting to spend time with your loved one.
Wellness Activities: Raas Devigarh hosts yoga retreats, led by Dr. Avilochan Singh, a 5th generation Ayurveda physician. Dr, Singh is a specialist in wellness and holistic health. You will be in good hands to be taken care of your mind and body, under Dr. Apurva Tamhane, MD Homeopathy. You can opt for detox, wellness, relaxation treatments or simple a yoga session. This resort is truly built with a wellness holiday to be spent in luxury and peace, surrounded by nature and art.
Location: Udaipur, Rajasthan
3. SwaSwara Wellness Retreat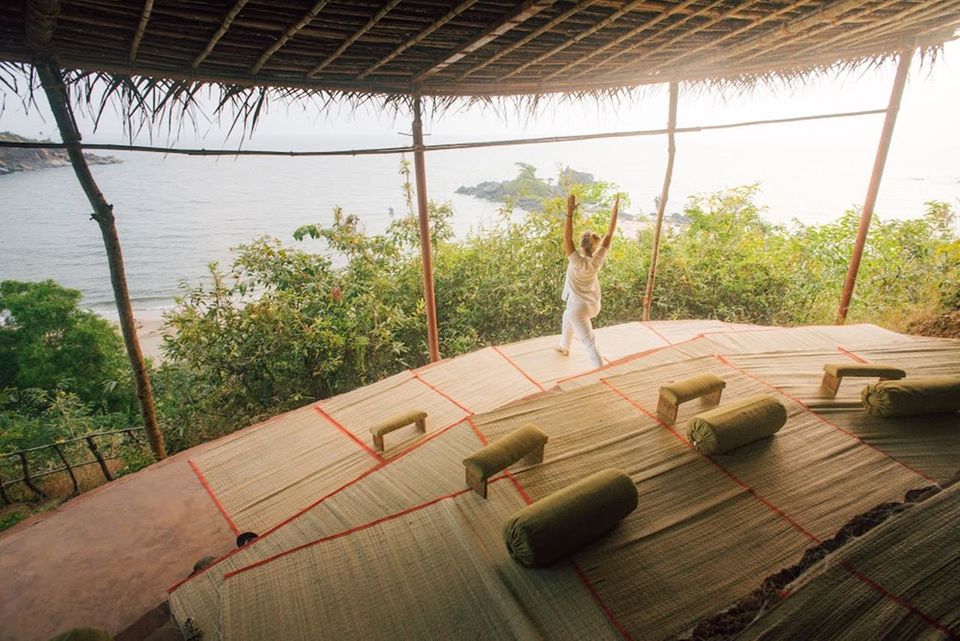 Swaswara Wellness Resort is located in Gokarna on Om beach. Undoubtedly it is an amazing setting by the pristine beach in Gokarna so as to attain utmost peace of mind. The resort is crafted keeping in ming the earthy tones and the ocean in front in a very simple and humble setting.
Wellness Activities: The three day 'Spa wellbeing' programme is designed SwaSwara goes beyond being a spa in the traditional sense. Neither is it an ashram. The programme focuses on yoga, meditation, pranayama and Ayurveda. Reduce stress and have a peaceful time as you are helping your mind and body detox with fresh organic meals, fresh fruits and herbal teas. Starting exclusively at 5 night, up to 21 night you can choose your stay to transform your mind and body.
Location: Om Beach, Gokarna
4. Vana Retreat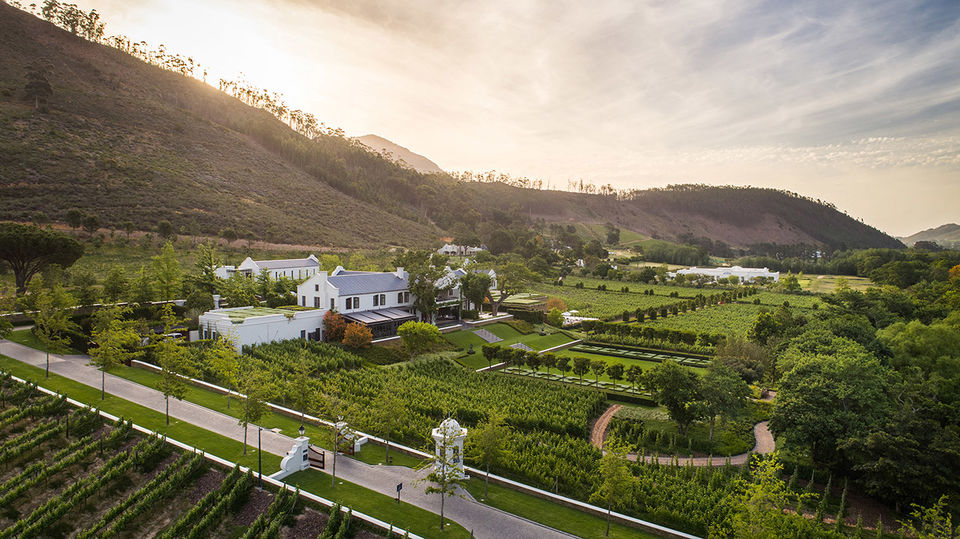 Vana Retreat in Dehradun is a forest based wellness centred resort. It is set in the hills of Mussoorie in the dense Sal forest around mango and lychee plantations, it is an international ashram and a wellness retreat, focused on healing and wellness.
Wellness Activities: Vana is based on wellness offering Ayurveda, Yoga and Sowa Rigpa (Tibetan medicine). You can try their panchakarma, yoga, de-stress or functional fitness wellness options. You can book an all inclusive wellness retreat program including yoga, meditation, cuisine lessons, functional fitness, talks, music and much more. Doctors will plan our your sessions for a minimum of seven day stay.
Location: Dehradun
5. Wildflower Hall, An Oberoi Resort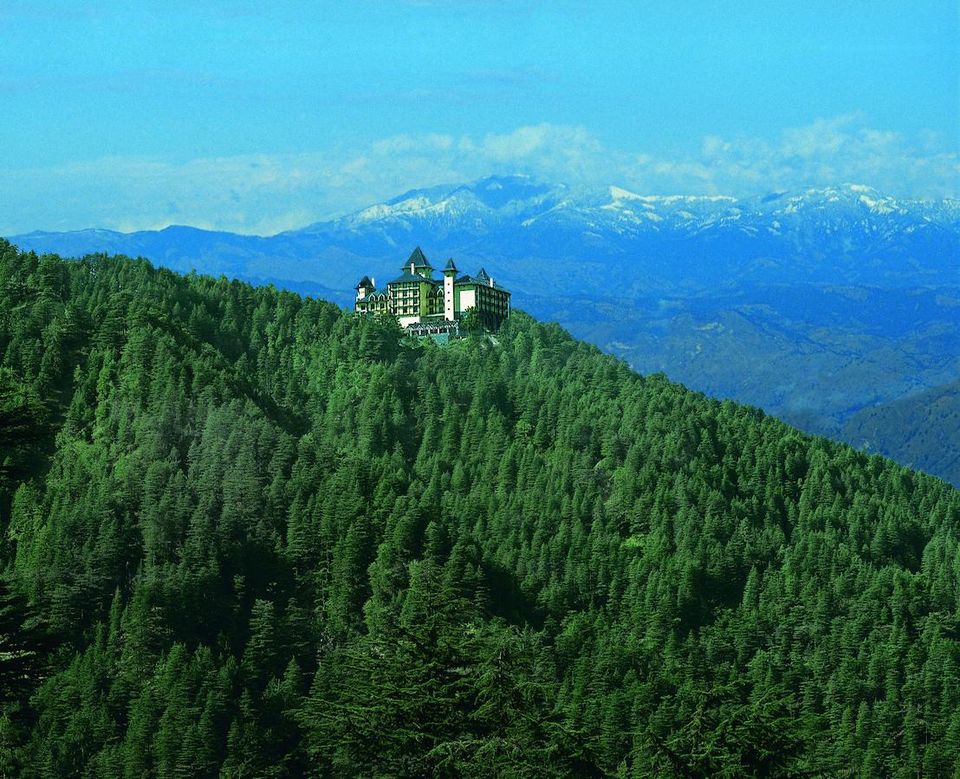 If there is heaven, this is it! Situated in Shimla go here this winter to experience snow and magical quiet moments. Wildflower Hall, An Oberoi Resort, was a former residence of Lord Kitchener. Now, the resort is a five star resort and spa in Shimla offering best facilities and spa treatments.
Wellness Activities: As you enjoy the nature at the Wildflower Hall, with an opportunity this winter to lose yourself in the romance of nature, indulge yourself in the Oberoi Spa. They offer personalised spa experiences in wooded locations for a perfect day of pampering with aromatherapy, eastern, western or signature Oberoi massage.
Location: Shimla
6. Hilton Shillim Estate Retreat & Spa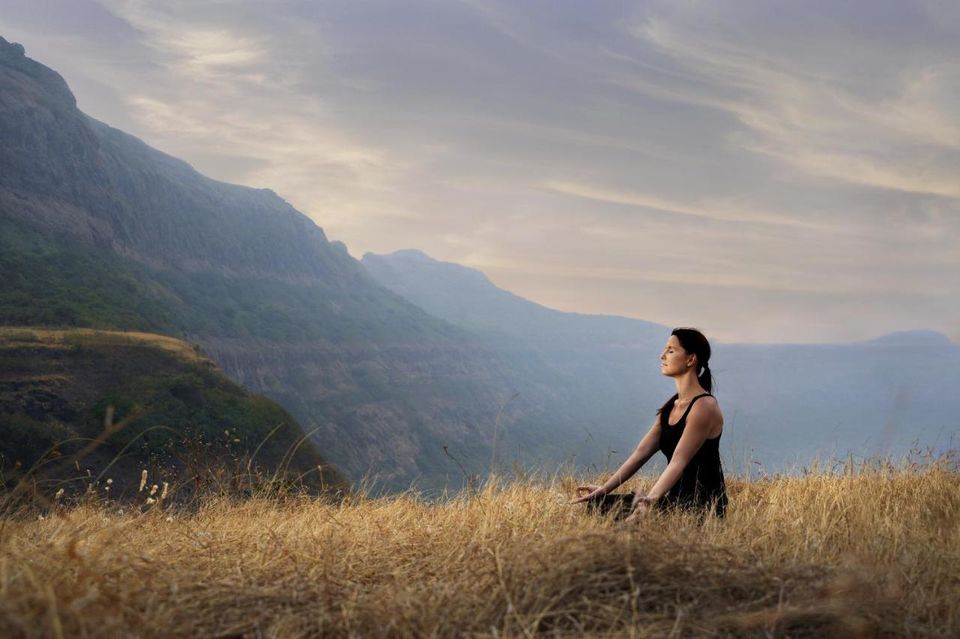 This 320 acre retreat located within private Shillim Estate is a short drive from Pune and Mumbai. Hilton Shillim Estate Retreat & Spa is a multiple award winning, ultimate luxury spa destination if you want to destress and relaxing this holiday season. Find yourself tucked in the Sahyadri mountain range in the Western Ghats as you sip a hot cup of chai and a book in one hand. The villas are situated between rice fields and bamboo plantations to make you feel 'truly away from home.' Dine on mountain-top surrounded by waterfalls with a healthy organic locally sourced meal.
Wellness Activities: 17 spa treatment rooms and private treatment areas in each villa and over 80 spa treatments. You will have an unique opportunity to meditate in the meditation cave surrounded by wilderness. The spa offers various treatments to relax and heal, or you can opt for sunset yoga sessions. Once you have a relaxed mind go enjoy a cup of coffee or tea in their Tea House with selected healthy brands. You can go horse riding if you are in a mood to explore the wilderness of Shillim.
Location: Village Shillim, Pune
7. Ananda In The Himalayas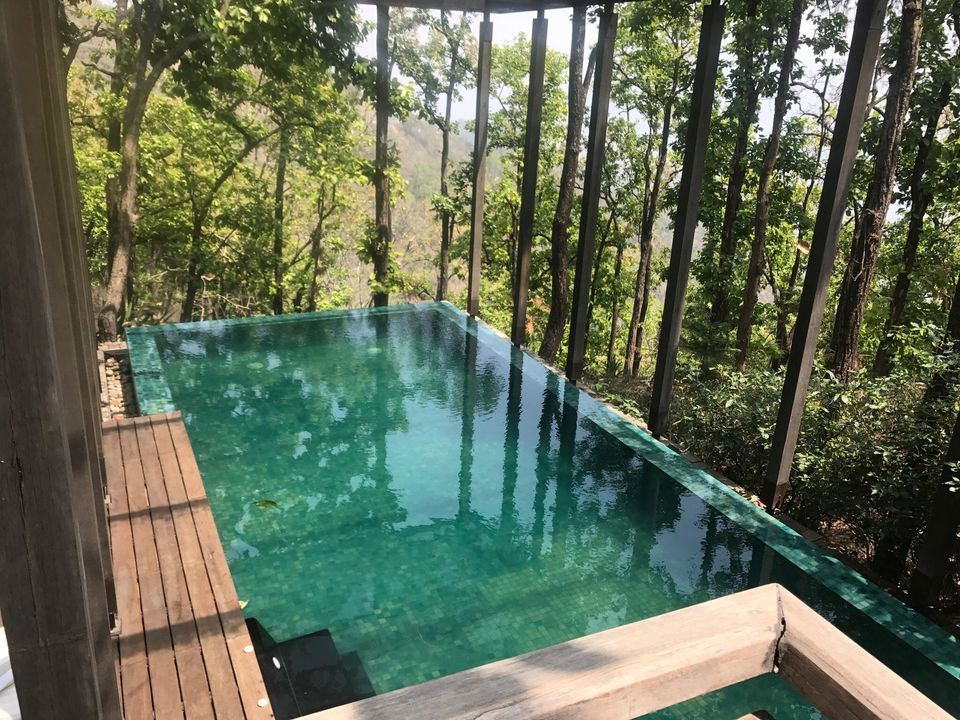 Ananda in the Himalayas, is a resort focusing on holistic principles and restoring balance. Located amid a 100 acres of forest, it is built around a Maharaja's palace estate just 260 kms away from New Delhi. An award winning luxury resort and spa, Ananda in the Himalayas is a destination spa located in the foothills of the Himalayas. If you are looking to treat your mind and body with a holistic approach, Ananda will not disappoint you with it's breathtaking mountain views!
Wellness Activities: Try the world-class spa treatments and Ananda's signature wellness programs, which include detox, stress management, getaway spa packages, yogic detox, ayurvedic rejuvenation and special Ananda renew and Ananda active.
Location: Rishikesh
8. Ashiyana Yoga and Spa Village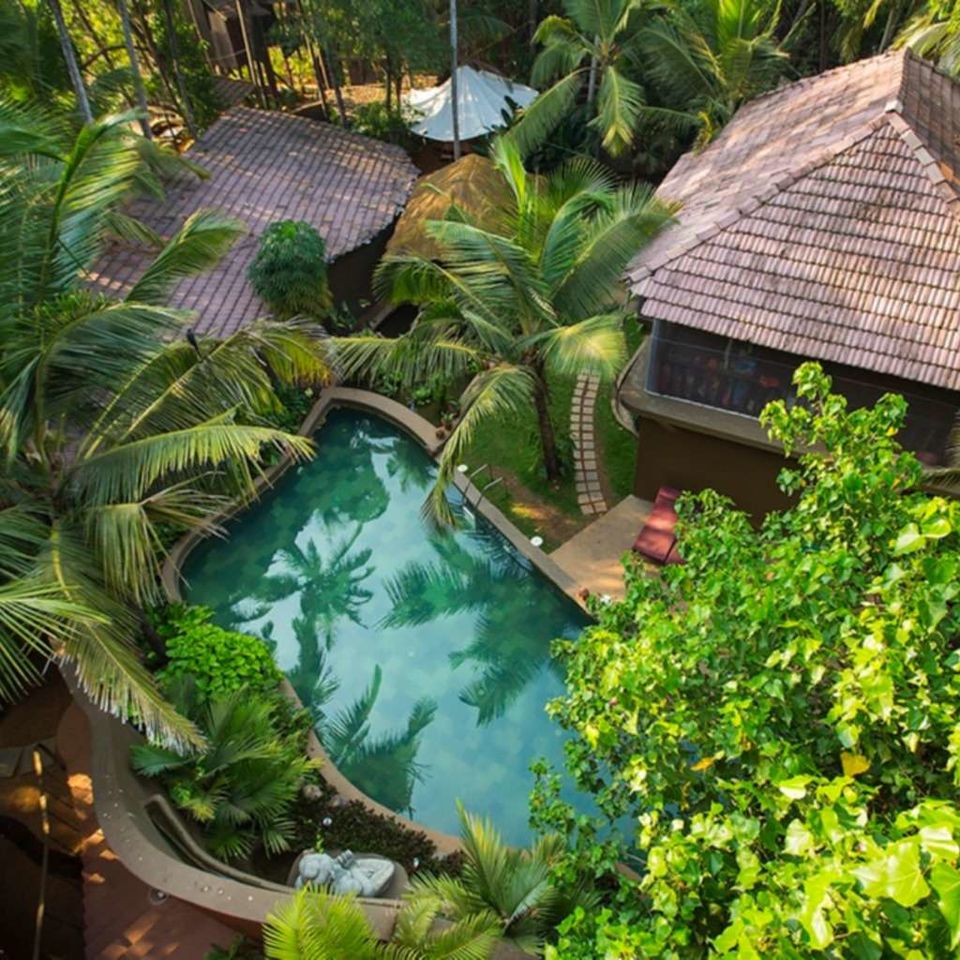 Hidden in a tropical cocoon in Mandrem, Ashiyana Yoga and Spa Village offers holistic yoga and wellness retreats. This wellness focused resort will undoubtedly give you 'Bali vibes'. Surrounded by the enchanting Mandrem river in North Goa, this resort is nothing but a tropical dream! If you are staying in North Goa, you can drop in to try their yoga classes, ayurvedic treatments or yoga workshops.
Wellness Activities: Incase you are looking to detox and find peace of mind Ashiyana is the perfect place in Goa for you. They offer Yoga Holidays, Yoga Teacher Trainings, Ayurvedic and Panchakarma Detox, and much more. Try their 'Alchemy of Touch' 90 minutes spa session to release physical, mental or emotional blocks. You can also choose your choice of retreat from their schedule.
Location: Mandrem, Goa
9. Atmantan Wellness Resort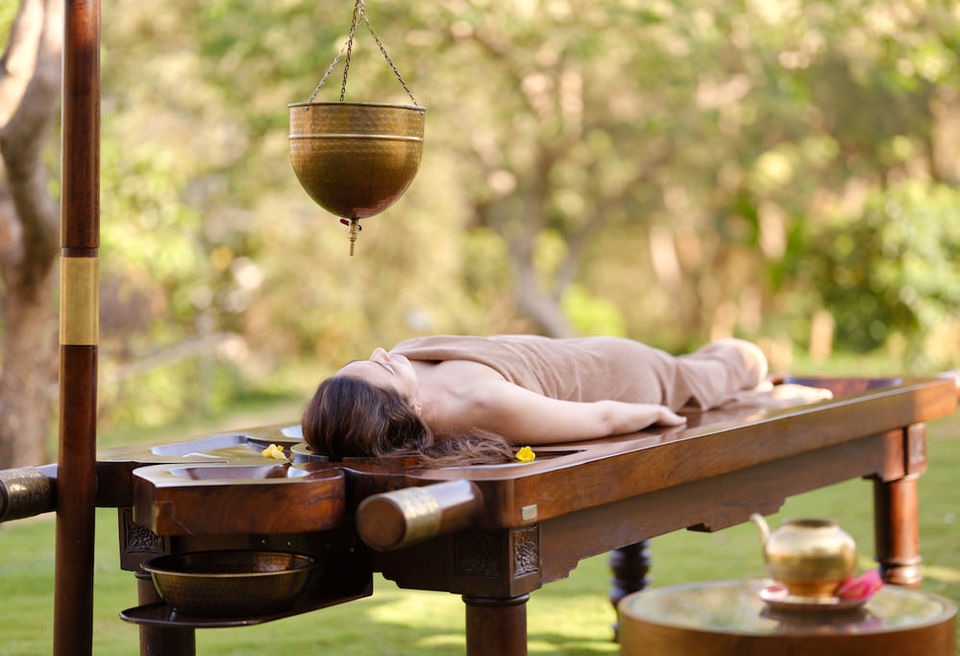 Atmantan Wellness Resort is a luxurious wellness resort spread over 42 acres in the Sahyadri mountain range. Dedicated to wellness, this resort overlooks the Mulshi Lake near Pune. If anything you will definitely transform your body, mind and soul with their holistic practices that will leave you stress free for the coming new year! Get inspired to take a healthy break during holidays and return home refreshed for 2021!
Wellness Activities: With over 60,000 square feet of wellness facilities the retreat based programs lets you to choose a program best suited to meet their individual goals.
Location: Pune, Maharashtra
10. Carnoustie Ayurveda & Wellness Resort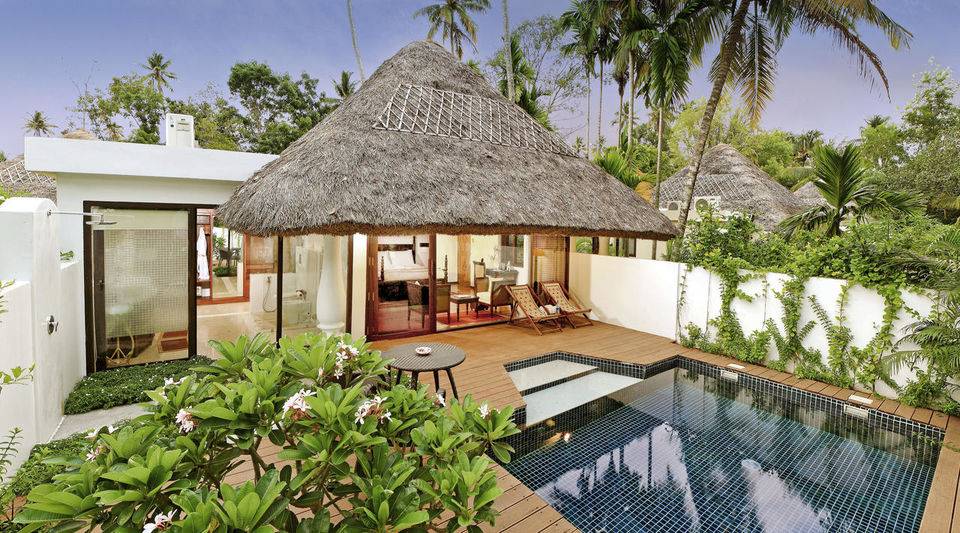 Carnoustie Ayurveda & Wellness Resort, is a eco-friendly resort with ayurvedic spa, backwater suite and a house boat. It is a perfect location if you want to spend some peaceful time with your family. If you love the outdoors you can take the backwater tour as you pass the paddy fields of Alapphuza.
Wellness Activities: The best way to start your morning here are taking the early-morning yoga session, or take a walk to the beach. You can also opt for 6 nights & 8 days wellness program at the Akund villa. They offer various ayurvedic treatments and daily yoga sessions accompanied by fresh and delicious food!
Location: Mararikulam, Kerala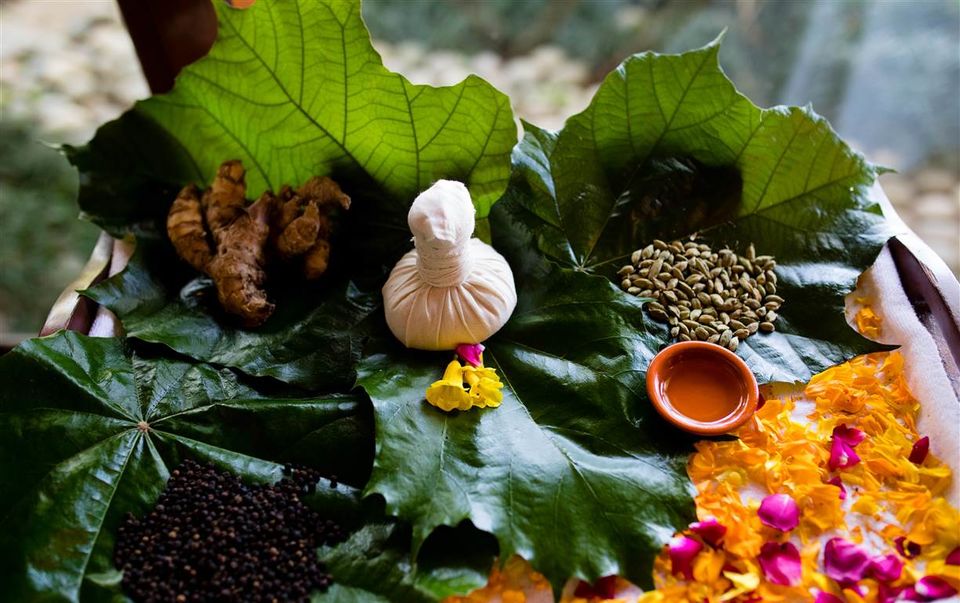 Which one is your favourite out of all? Taking care of your mind and body should be the most important priority, and this holiday season is the best time to do that! Pack your bags and get ready to step into 2021 with a new mindset with a healthy body, full of positive energy!
Ready to travel for free? Earn credits and redeem them on Tripoto's weekend getaways, hotel stays and vacation packages!
#spa #wellnessretreat #india #luxuryresort #himachal #ayurveda #yoga #yogaretreat