So why I want you to visit Manali in the month of December and January?
So the first and very basic reason from my perspective is Expenses, so what I experienced during my both summer and winter trip that the same hotel and the same taxi I can get at half price in the winter as compared to what I have paid during my summer visit.
And the most important reason that The Rohtang pass will be closed for the vehicle in the winter so you can enjoy your trip instead of getting stuck on the traffic. And believe me, traffic on the way to Rohtang pass is just irritating and stay for longer than winter.
So how to start your budget trip all over from Delhi to Manali and return to Delhi.
Shall I?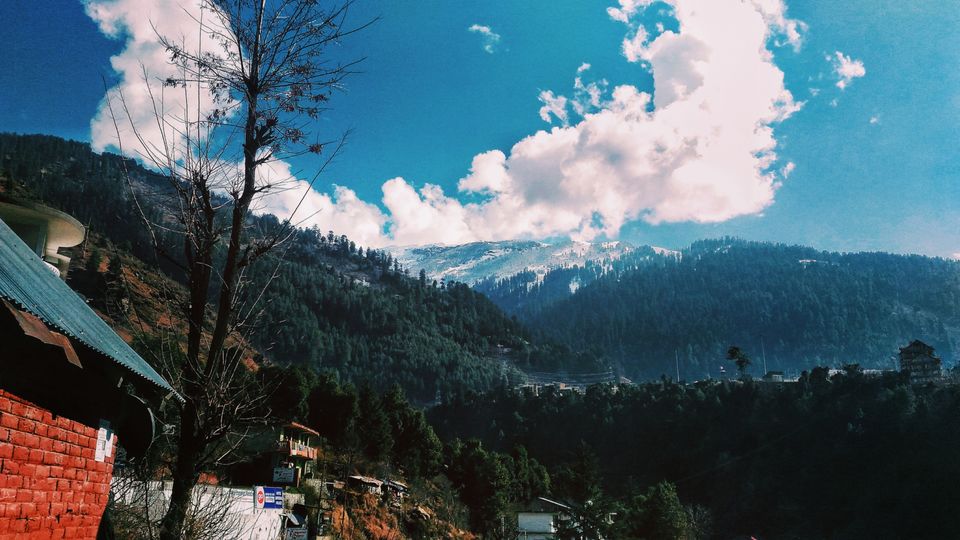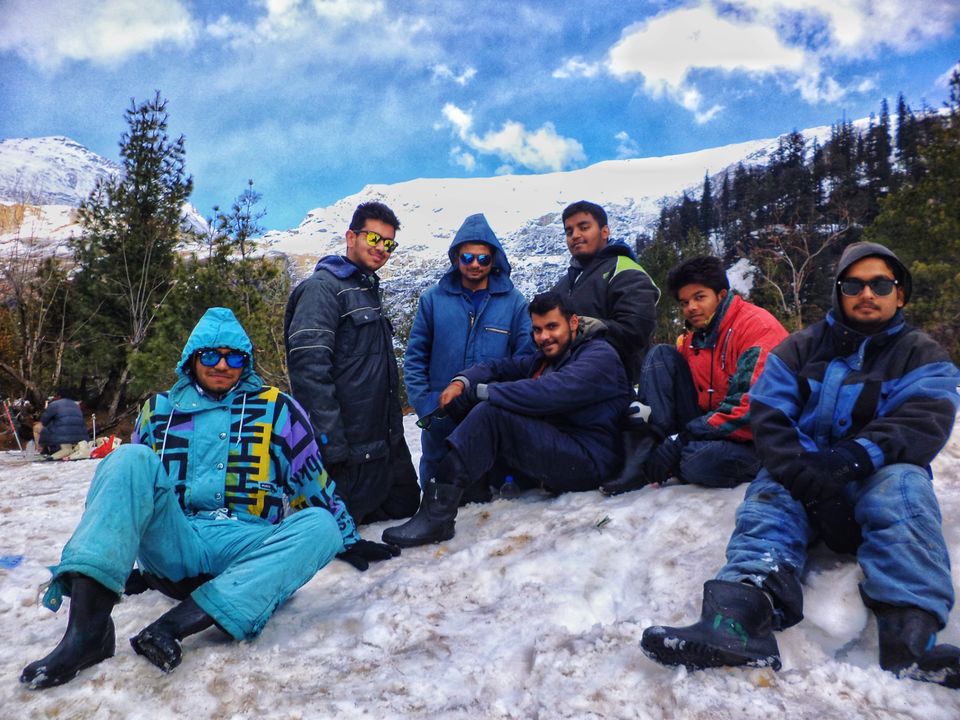 So from here, you can get a bus to Manali, also you can book your tickets online from HRTC official website so it will save you from the queue and also give you the flexibility to choose your seat. ( As I know you can't book the front two rows as that seats have some VIP quotas)
TIP: Don't choose back seats as the suspension of normal express buses are not that good so you will feel more shock and jerk than the front one.
So if you are a budget traveler like me then make sure you have your extra layers of a jacket as traveling in Non AC Bus to Manali is not a good idea if you don't have enough layers of clothes. And also bring your first aid box with you for emergency or a cough cold conditions.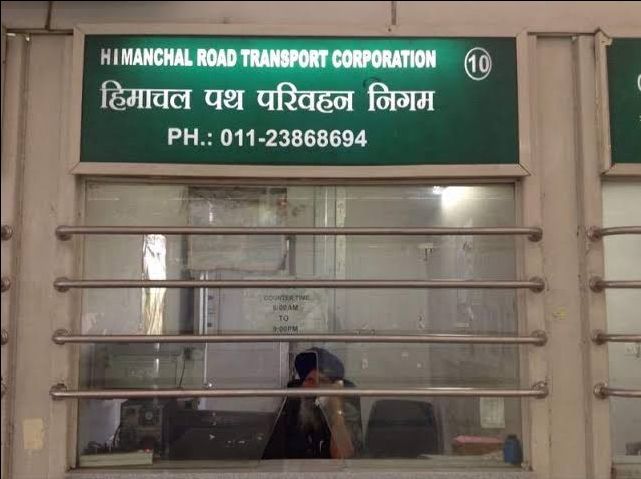 So After 13 hours of the sleepy journey now its time to boost yourself with some breakfast and go for a walk in Manali streets especially to see Winter Carnival Festival and also if you got lucky then you can see ramp walk competition at the Mall Road. So this is all about your 1st day explore and now you should go to your hotel and get enough sleep and so that you can get ready for next day adventure.
Tomorrow is Big Day!!!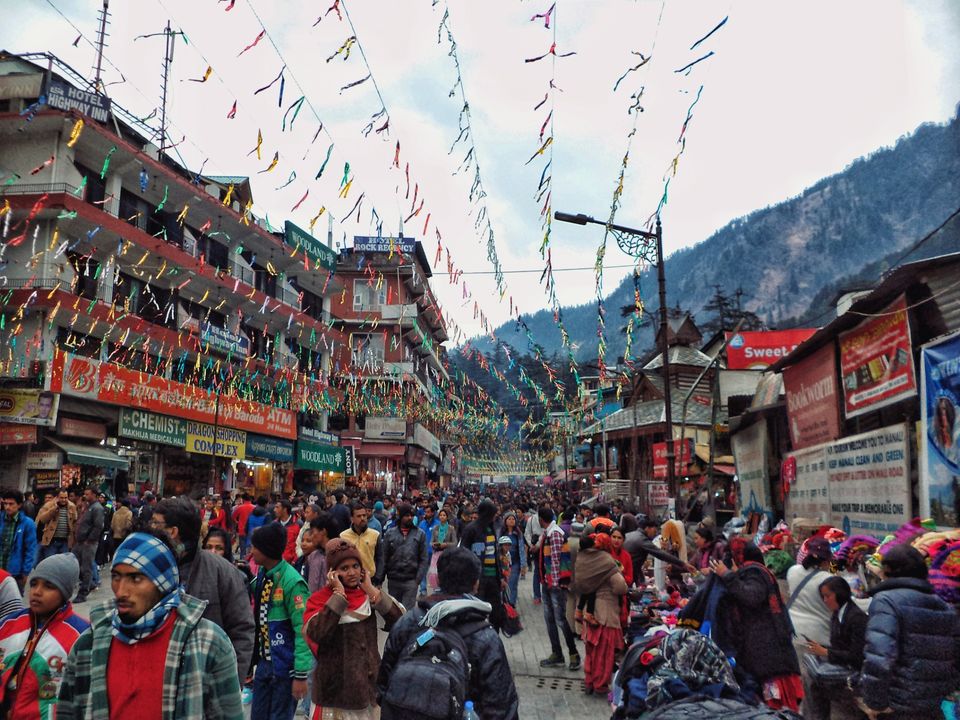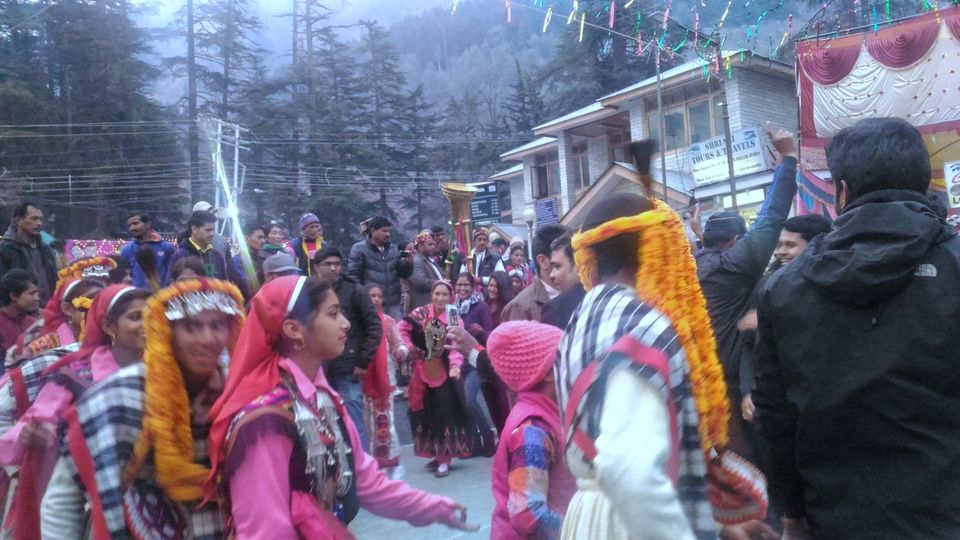 So booking a hotel is a trump to save your money and please prefer a genuine website or app for booking because of sometimes the owner refuses to give you room if the source website is not genuine. I book this little cottage styled hotel for 420/- per day and as compare to the facility the rate is nothing.
So please choose wisely and if you ask me to recommend then go for Oyo rooms as it gives you complimentary breakfast and fabulous discounts.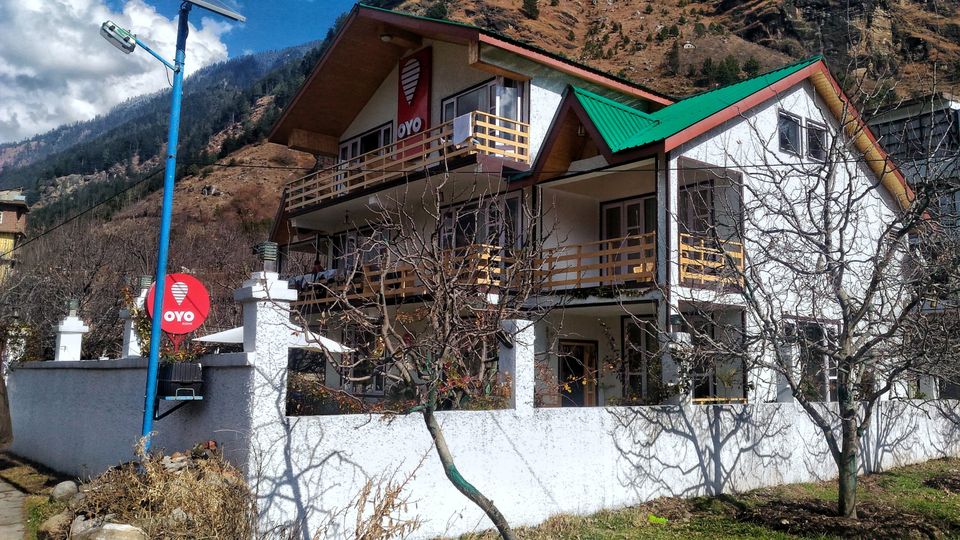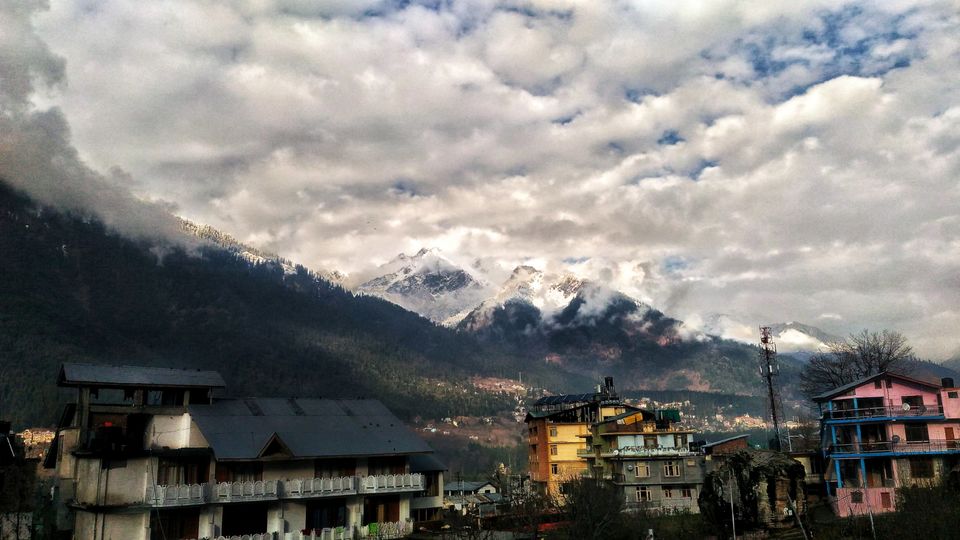 So very next morning we decided to go to the snow point which is Gulaba and Solang Valley. So basically Gulaba and Solang Valley is a fulfillment of the Rohtang pass during the winter season. And believe me, you won't be disappointed as the words can't describe the mesmerizing view from the top.
How to reach: As in my case I pre-booked a taxi a day before from old Manali bus stand. And it costs us 1000 rupees. The same taxi charged us 7000 thousand during summer time. Just Wow!!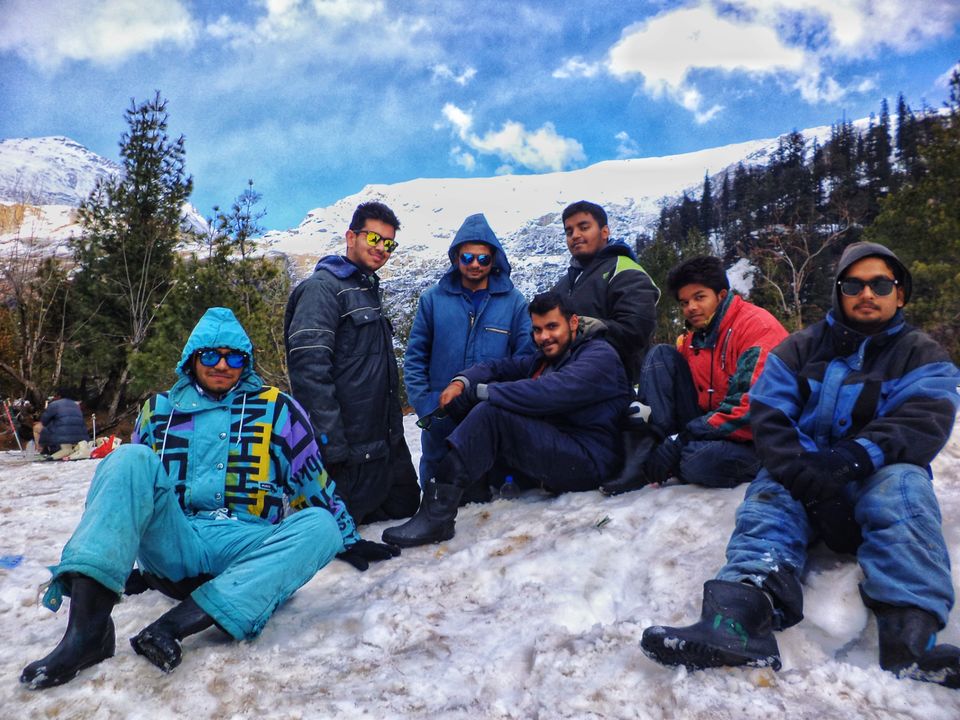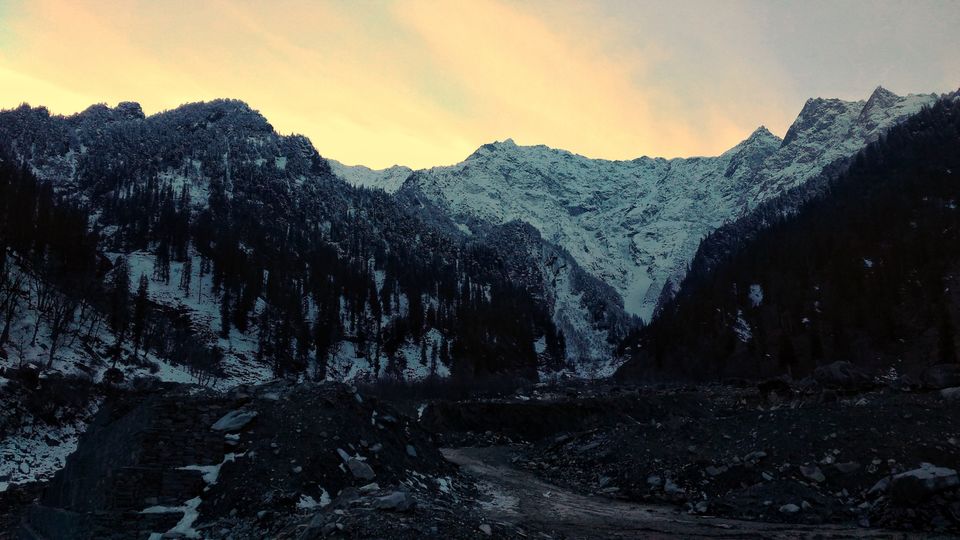 So Naggar castle is a hotel basically which got famous after 'Jab We Met' movie shooting. So it's the okay okay place, especially if you are expecting an adventurous experience than a big NO. But as we are in a group so we had fun there.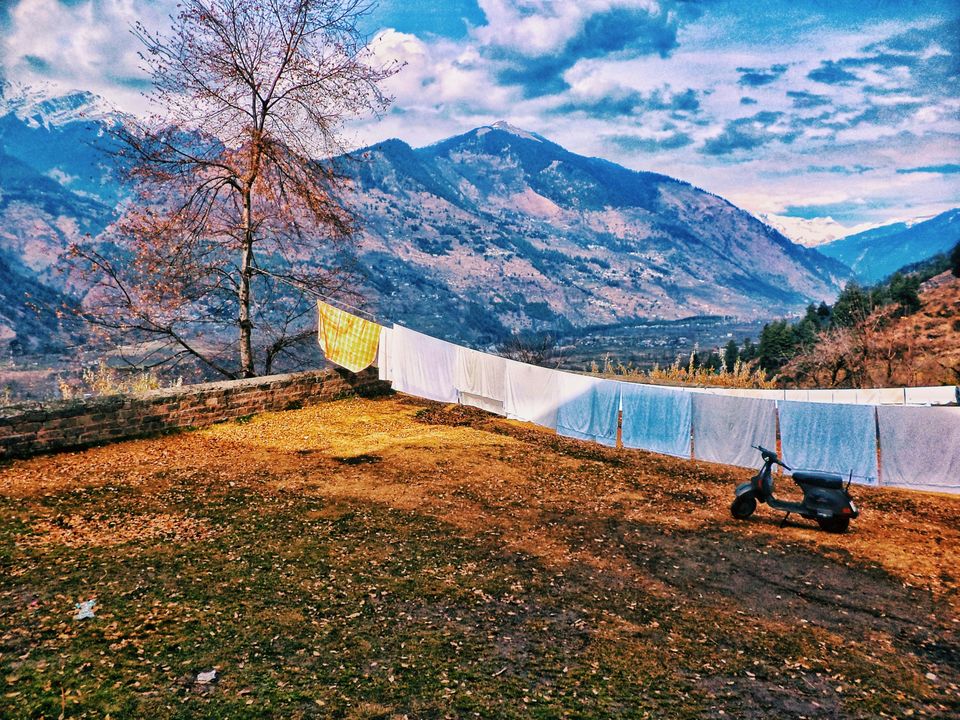 So this is it and that's how you can enjoy during winter and believe me it's worth it to go in the winter.As it's in the winter the wilderness is at the best and Maggie is tastes like gods gift to mankind.
So Happy Travelling Hoomans!!
Mach's Gut