As there is a saying, Mountains are calling because the summer has arrived. So its better to visit a mountainous place to beat the heat of the plain areas. Similarly, I too started my summer travelling with a mountainous place from the month of April, 2019. And the place I decided to visit at first is, Triund, Himachal Pradesh via Mcleodganj. I totally concentrate on it being a Budget Solo Trip. So Let's start with the place, experience, cost and itinerary without any further discussion.
Note: - You will be asked by the hostel manager, that the route for the trek is tough and you should take a package, which includes a guide, tent at Triund and also meals for the day. But please, don't waste your money hiring a guide and taking their packages as you will get everything you want that is available there and also according to your choice. Read down my Triund experience to know more about it.
Best time to visit Triund, HP: - Mid April to June and September to October, because you will find a very pleasant weather during these months.(Rest all the details are easily availbale on the google)
So, I booked my bus from official Himachal Road Transport Corporation website from Chandigarh to Dharamshala, HP, not the AC one, but a normal bus which cost me around 380rs. The bus timing was at 12.15A.M and it reached Dharamshala, HP by 7.15A.M. The bus also stops at on road Dhaba for around 15-20 minutes in case you need to get fresh or have some Tea, Coffee, Snacks etc. I use to cover my nights in travelling as it saves my day to explore.
1 st Day (17 th April, 2019)
Took a cup of morning Tea and head towards Mcleodganj in a local bus that charged me 20Rs. The view from the bus was very pleasing as you can see below. It started raining on my way to Mcleodganj and I waited almost 2Hours for the rain to stop at Mcleodganj Bus stop but it doesn't stop. So the best way to kill my time is photography, and I just took my dslr out of the bag and started shooting. Some of the shots taken are shown below, also you can follow me on Instagram for the upcoming trips and many more pictures I captured on my way to various places.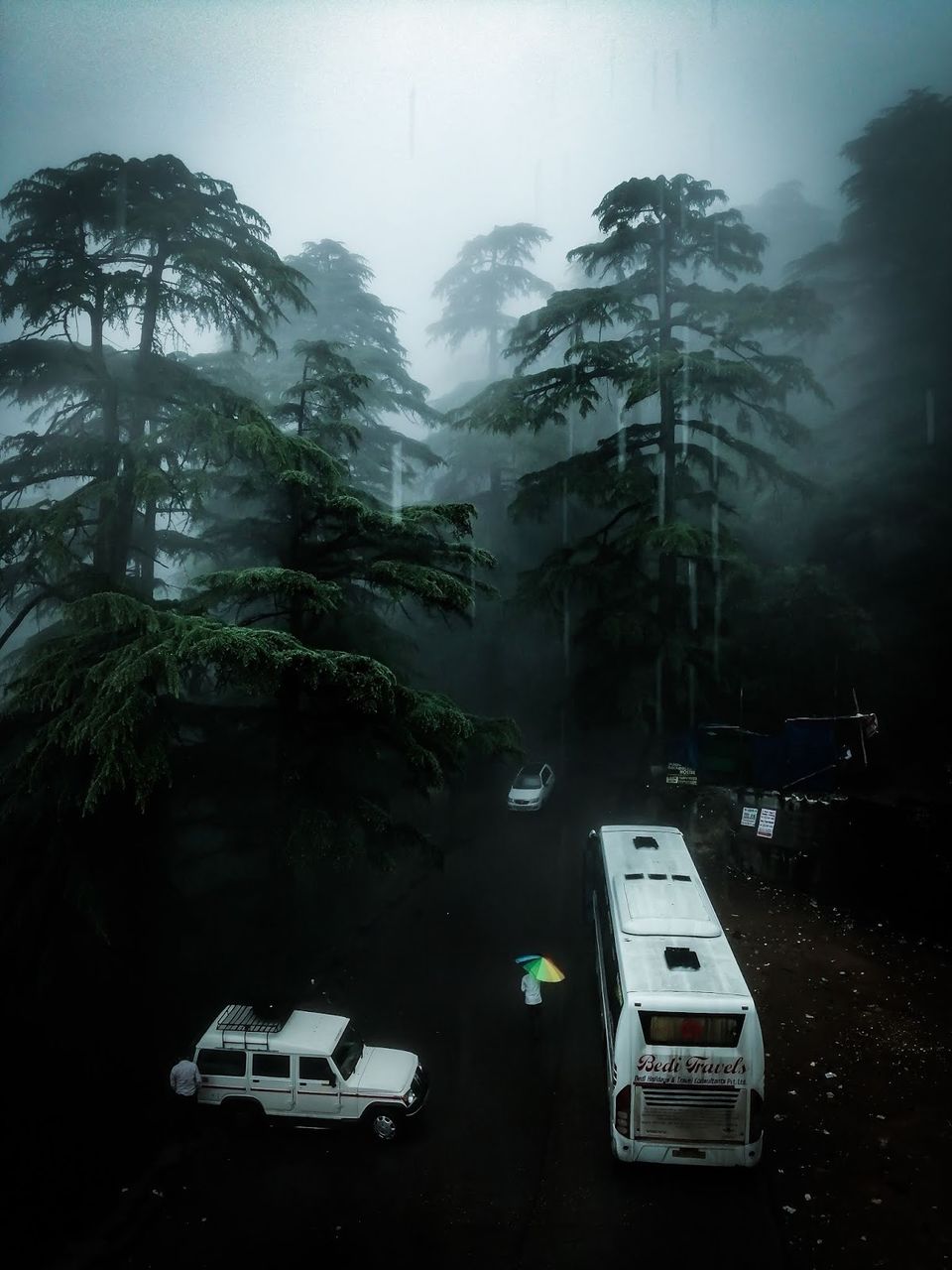 Then somehow I manage to move forward towards the main square which was 1 Km away from Bus Stop. Waited there for Another one hour for the rain to stop, but it was not at all stopping. As I was wearing my raincoat, I head towards Dalai Lama Temple which was 700m away from Main Square. Made some videos, click some shots and head back to the main square as the way to my hostel was from main square.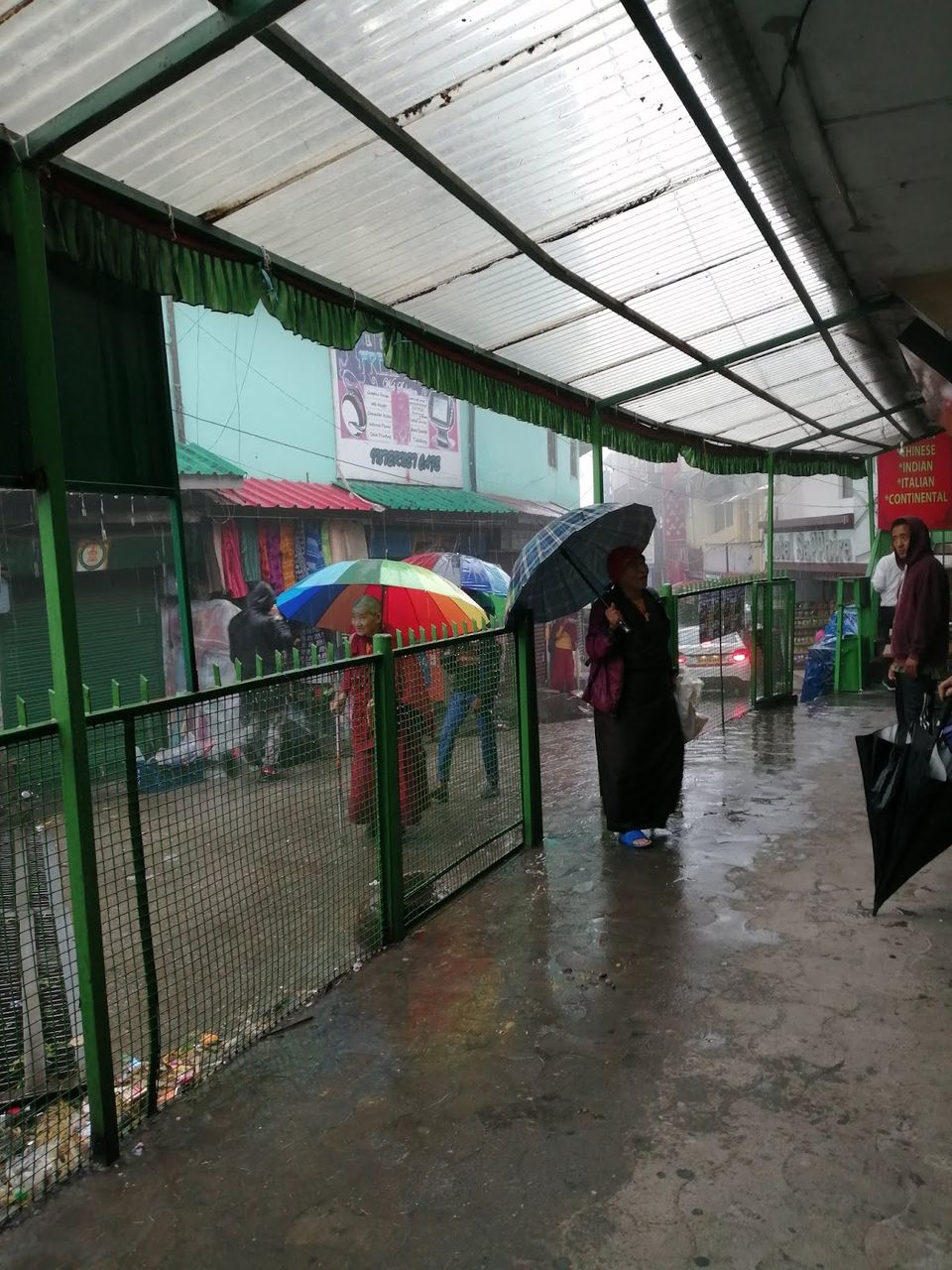 For my lunch I had some street food of Mcleodganj as I always had street food of the places I visit because we can go Mac D, Dominos, KFC etc. at our hometown also, but we can't get the street food of that particular place at our hometown. So, I would recommend to try their food.

So, for the first day in lunch, I had a plate of MOMO's (popular street food of Mcleodganj), a bread Omelette and a cup of tea.
Cost- It cost me around 80/- Rs. in total
I had booked Hostel La Vaca from booking.com which offers me a bed in Mixed dormitory room including breakfast in 280Rs. For me, Booking.com is the best site to book hostel's and hotels (as per your choice) as they don't charge me at the time of booking and whole amount I have to pay after arriving at the booked place. I arrived at the hostel around 2pm, got fresh after the formalities and take a nap as it was still raining. As I was bit tired, but luckily woke up around 5PM and look outside whether the rain has stopped or not, and yes it wasn't raining, and the weather was awesome too. Took my cam and tripod and headed towards bhagsunag waterfall to get some long exposure shots before the sun sets completely. My hostel (which was near German Bakery) was at a distance of 1km from waterfall, so I preferred going there by walk passing through the market of the Mcleodganj. Spent 1hr there, and returned back to the market.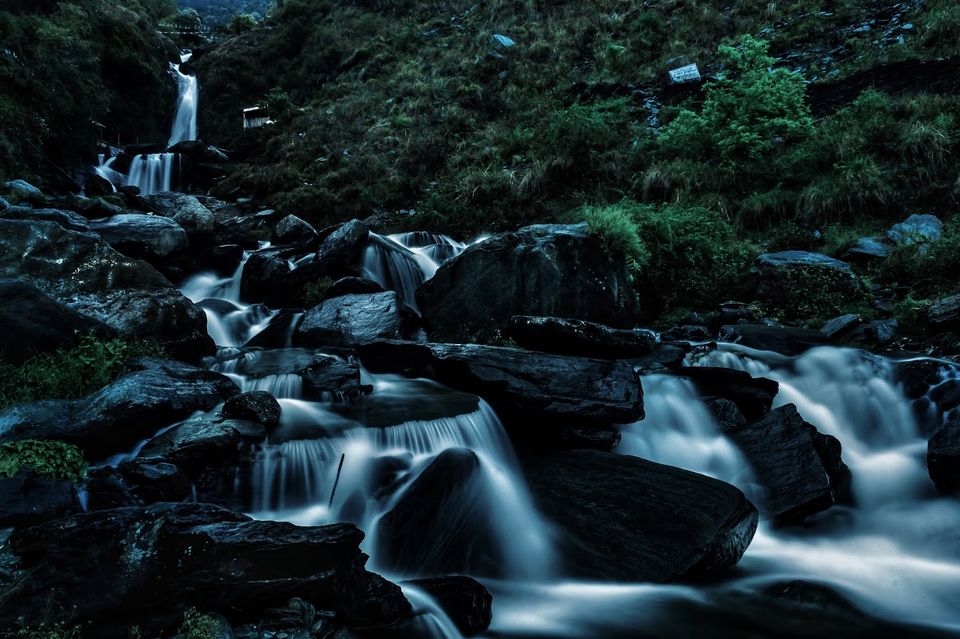 I was feeling very hungry so I had a plate of fried Momo's again and stepped in to The German Bakery around 8 P.M after roaming in the market. I ordered Vej-Non vej (Mixed) Chowmein. It was really yummy and the whole plate serves me with the favour of dinner too. Roam here and there in the market and came back to hostel at around 10P.M.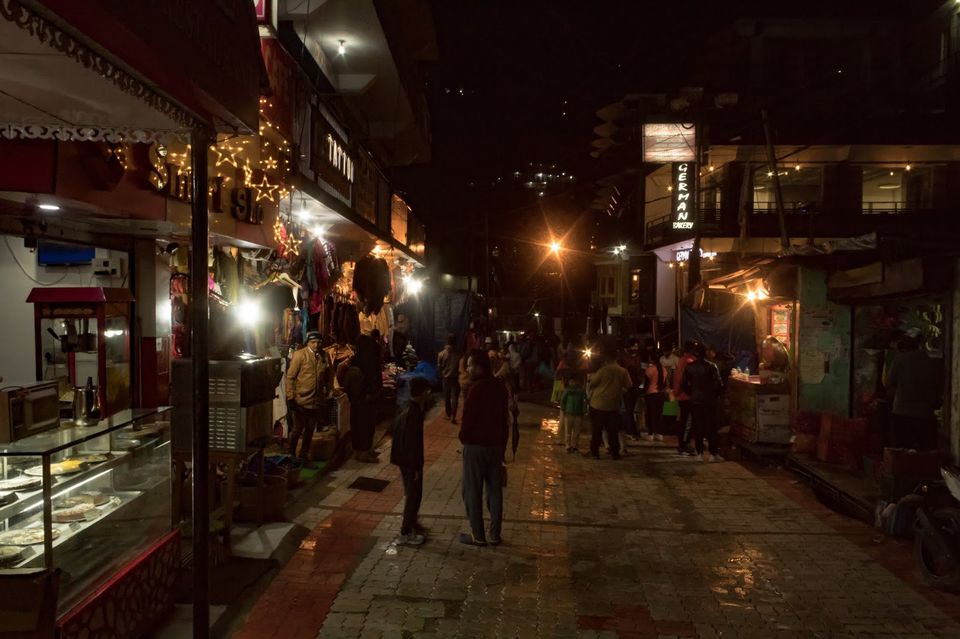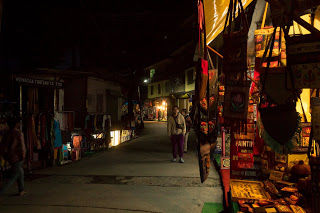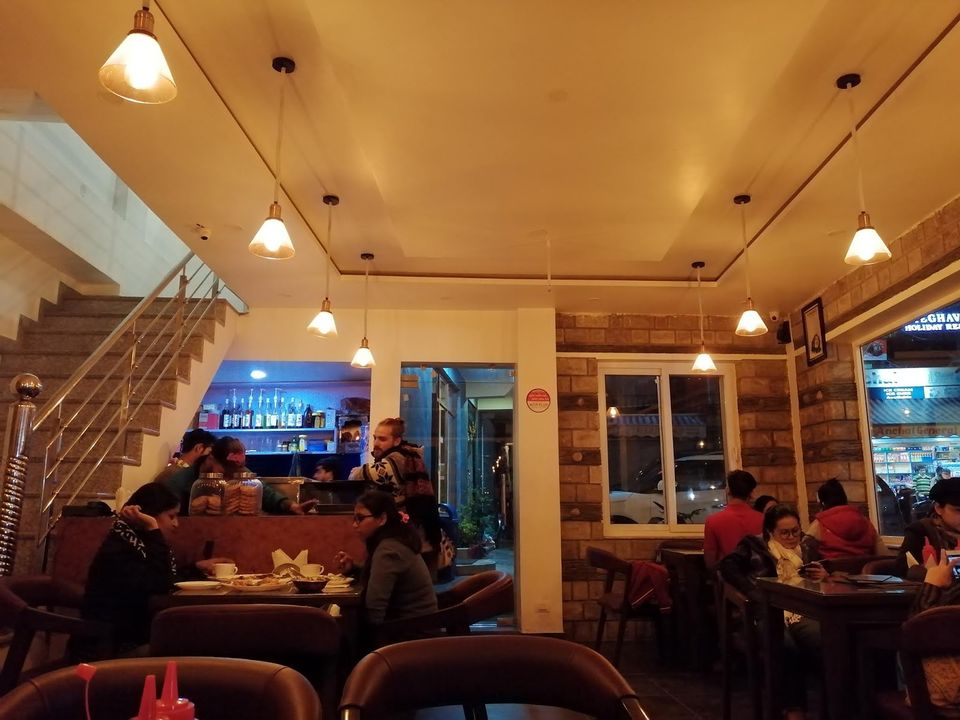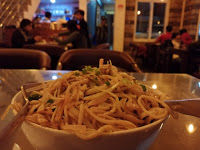 FAMOUS GERMAN BAKERY AT MCLEODGANJ
For the first day in dinner, I had a plate of Fried MOMO's and a Plate of Chowmein,
Cost- It cost me around 250/- Rs. in total.
2nd Day (18th April, 2019)
As my whole day was wasted because of rain, so next day I was in Mcleodganj to cover my other places that I have in my list to cover. So charged my Phone and Camera batteries and took a good sleep in the chilly weather. Got up early in the morning and went out to see the weather. It was almost clear with some clouds and I was happy that my day will not get wasted again.
So, I had my breakfast in the common room of Hostel, which was complementary. The timing of the breakfast was from 8.30 A.M to 9.30 A.M.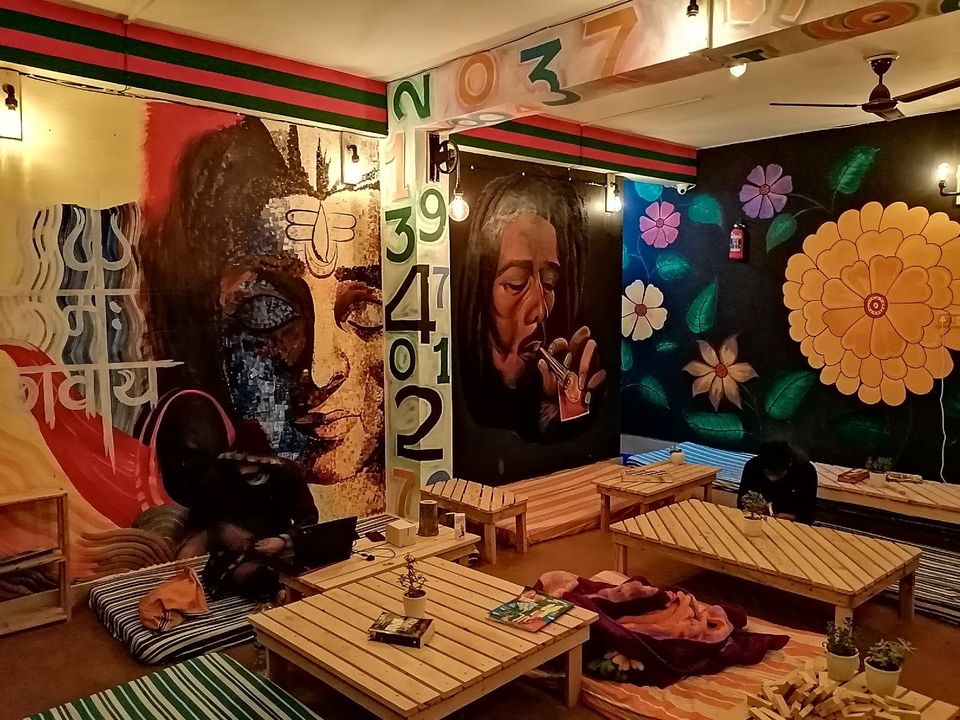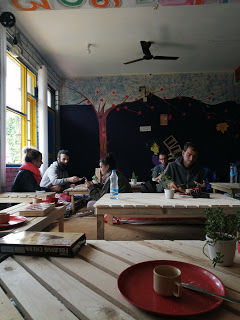 After having my breakfast, I came back to the main square, and went to Dalai Lama's Temple again because I want to capture some shots of the monks who used to practice there. If you want to see them practicing, then visit the temple at around 9.30 A.M.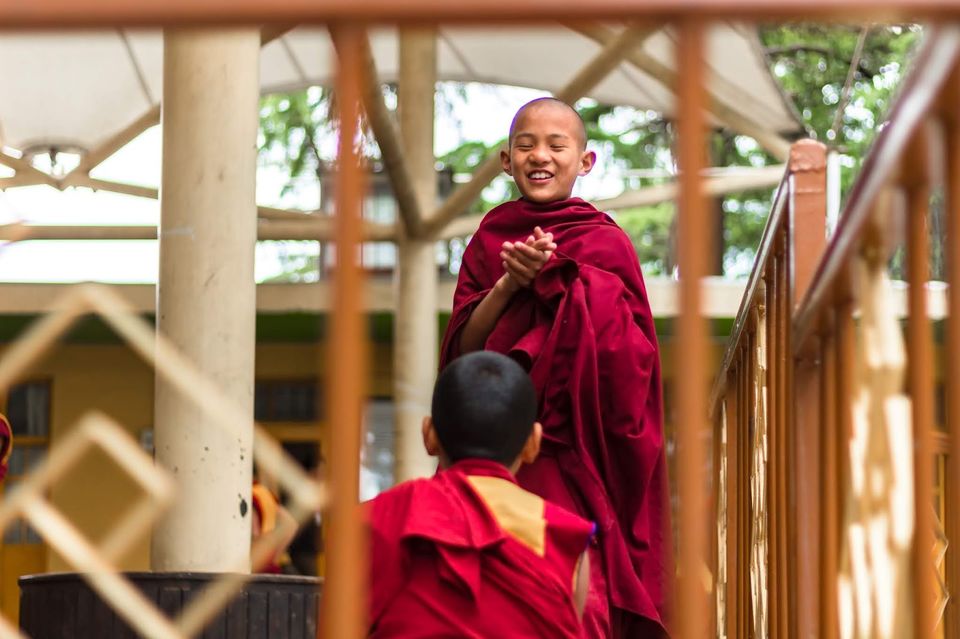 After that there is Museum at the entrance gate of the temple. There is no entry ticket to the museum, but you can contribute if you wish too. Had some time reading the history in the museum and get an exit from it. Tried to get some street shots and it was around 2 P.M, so I was feeling hungry too.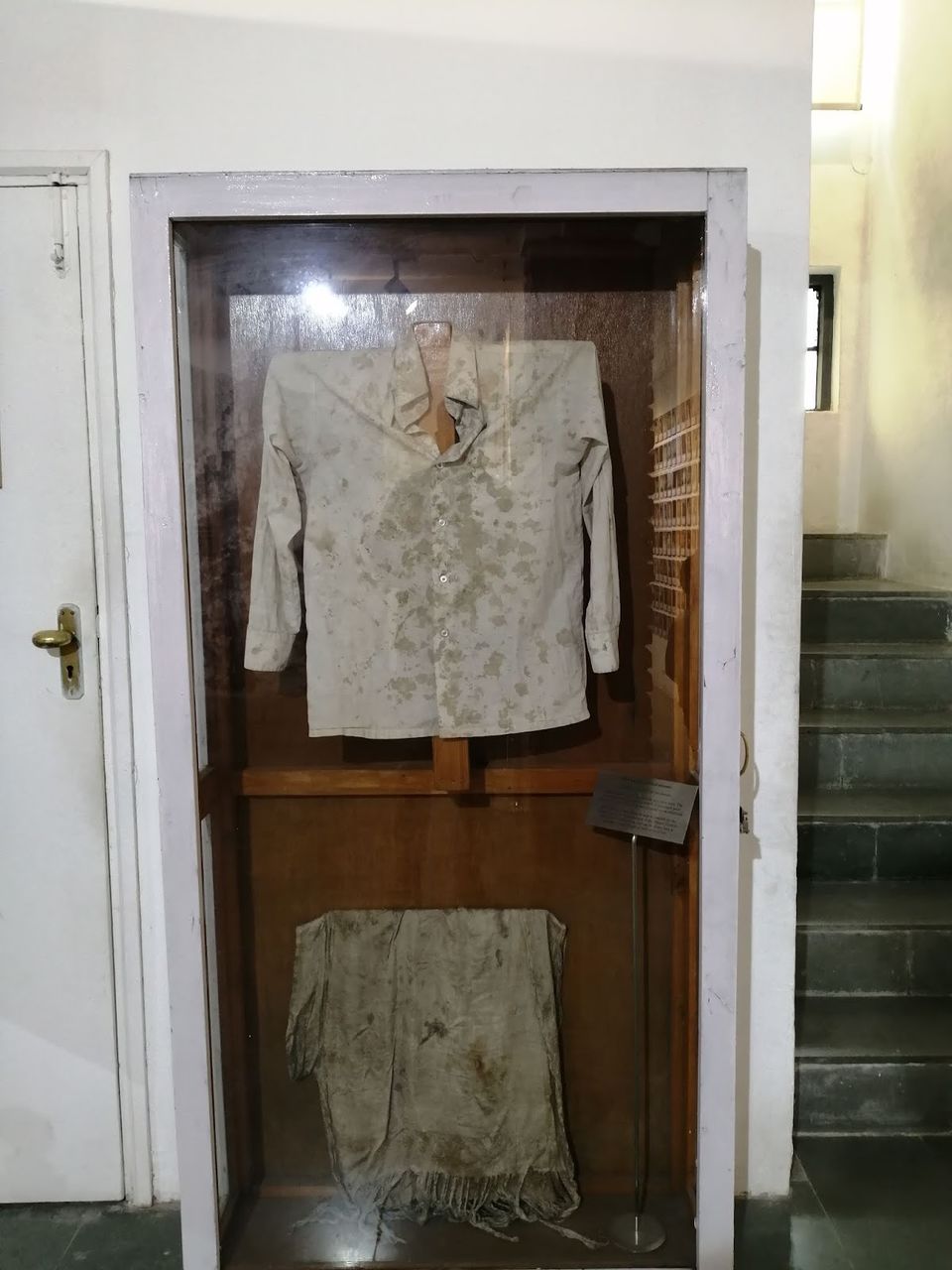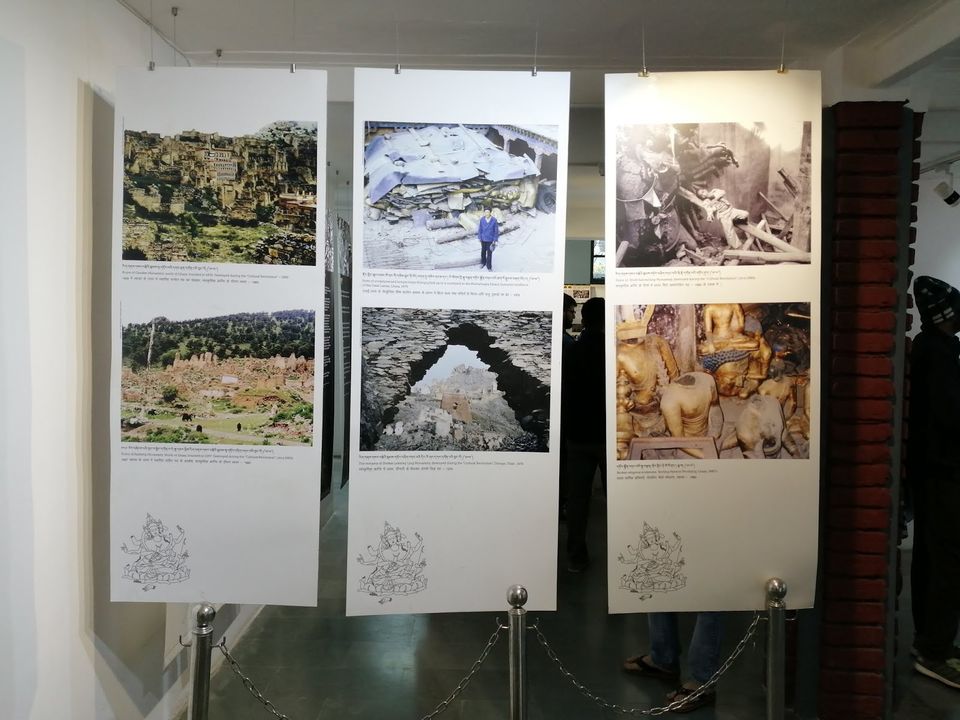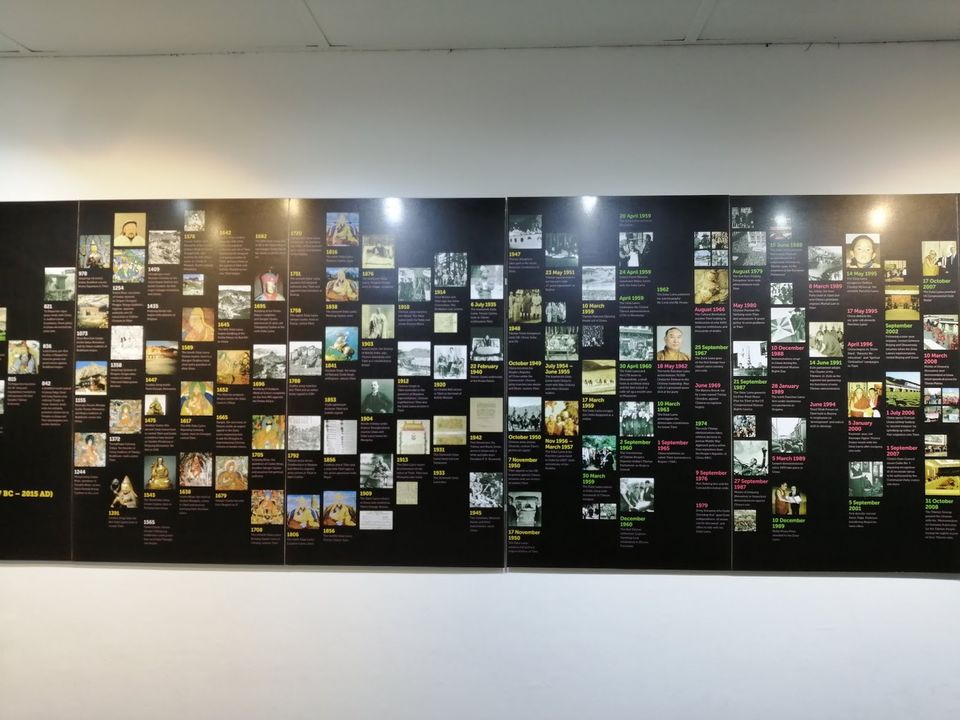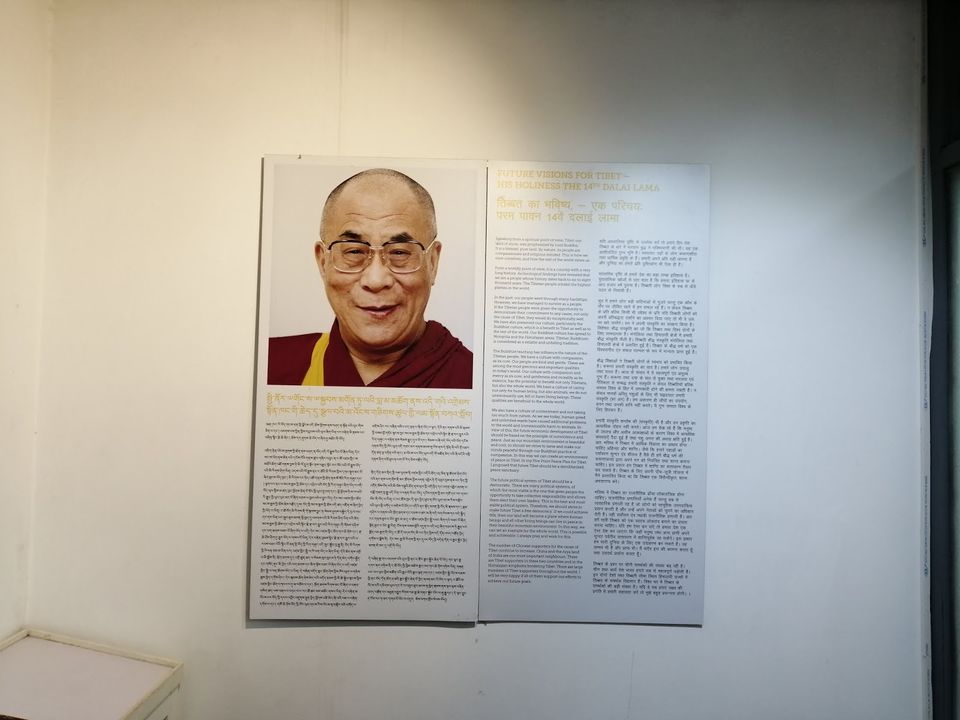 For the 2nd day in lunch, I had 2 pranthas from the street of Mcleodganj and a cup of tea.
Cost- It cost me around 70/- Rs. in total
I had a planned to visit Naddi and St John Church. I headed toward St John Church which is around 1.5 km from main square. I travelled there by walk and the way passes through the Mcleodganj bus stand. It hardly took half an hour to reach there and I reached there by 4 P.M. I entered the church. No photography is allowed inside the church. I Sat there for some 15-20 minutes. It was complete silence in the church and one actually needs it from the busy life schedules. After coming out, I tried to get some good pictures.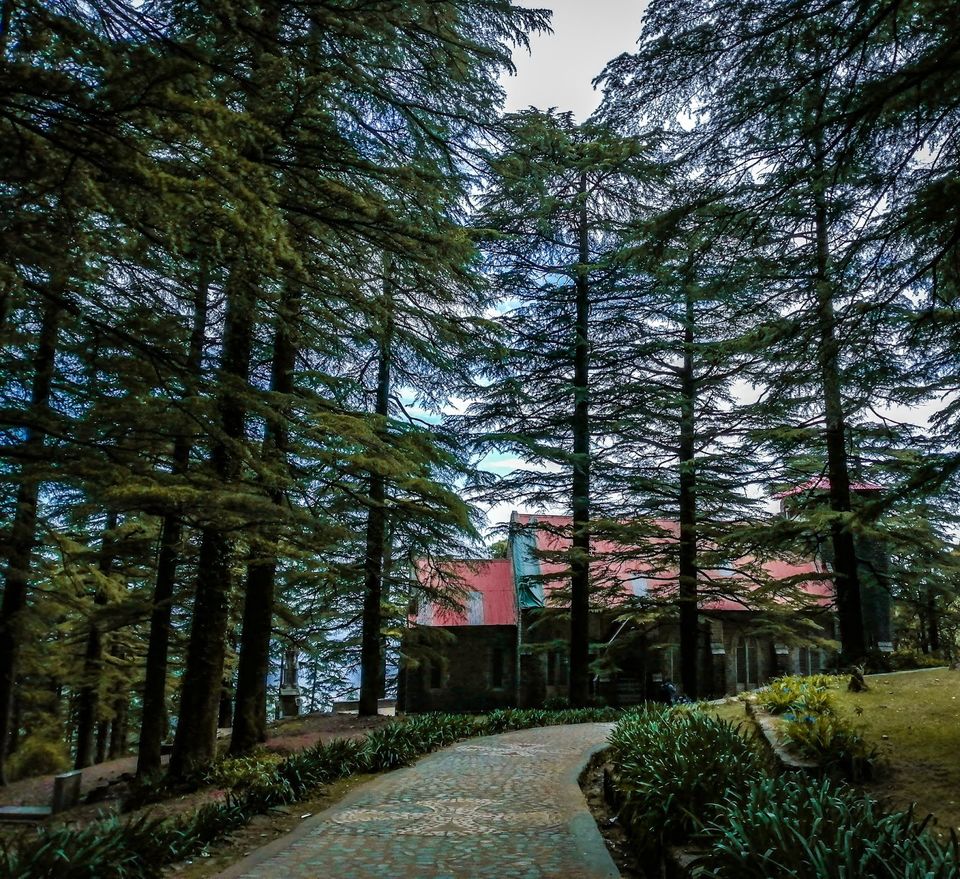 When I came back on the road, I just saw Maggi. And who want to miss the Maggi in the mountains. So ordered a plate of Vej-Maggi and a cup of tea that cost me around 70/- Rs.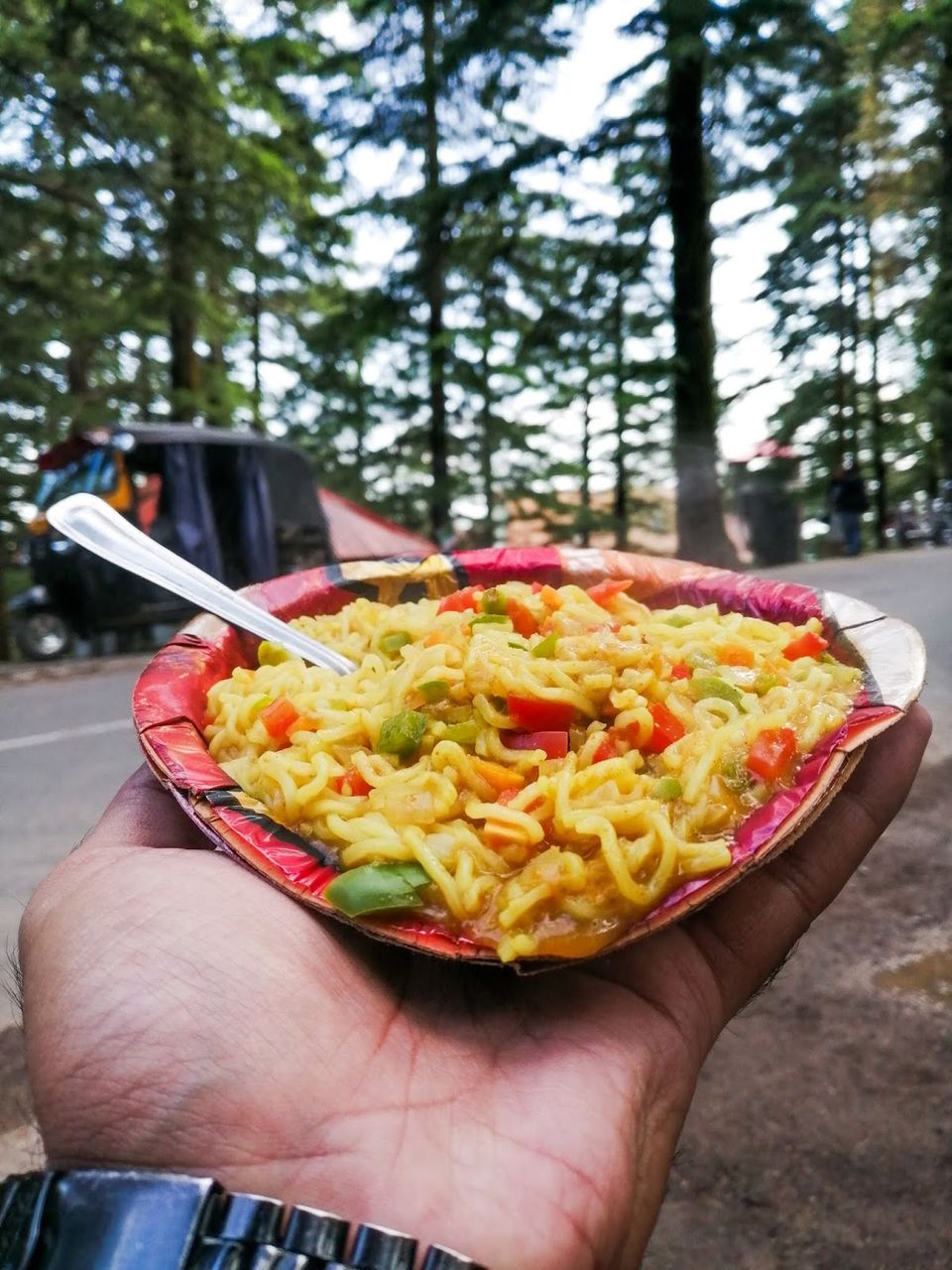 I had a planned to witness sunset at Naddi, which was another 5km from St John Church, but I couldn't make it as it was late and there were clouds all over. So it was impossible to witness the sunset. So I head back to Mcleodganj. I had to do some shopping too because next morning I had to start my trek to Triund and I won't get any time after that. So, did some shopping and had my dinner near German Bakery.
ü For the 2nd day in dinner, I had a dal roti from a local food shop and it cost me around 120/- Rs.
On the 2nd night, I had booked my hostel at Upper Dharamkot which was only 1km behind from Gallu Devi, Temple from where the actual trek Start. The hostel name is Shelom's Backpackers. This hostel was really a great place to stay and it charged me around 350/-Rs. and I again booked it from booking.com. Tried some new photography at this place as you can see below. So, the next morning, it was a trekking day for me.On the 2 nd night, I had booked my hostel at Upper Dharamkot which was only 1km behind from Gallu Devi, Temple from where the actual trek Start. The hostel name is Shelom's Backpackers. This hostel was really a great place to stay and it charged me around 350/-Rs. and I again booked it from booking.com. Tried some new photography at this place as you can see below. So, the next morning, it was a trekking day for me.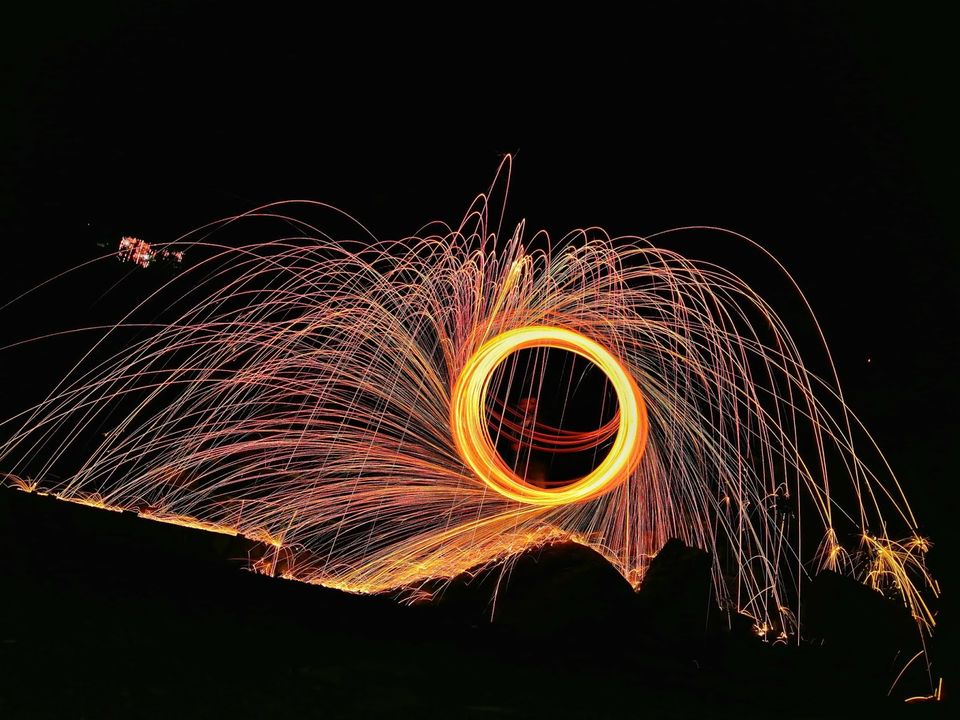 3 rd Day (19 th April, 2019)
I got up early in the morning and got ready by 6.30 because, I had heard the news from so many people that there is a check post at Gallu Devi Temple and they won't allow you to go for trekking because it's closed due to poor weather conditions a day earlier. Just because of this, I decided to start my trek earlier. But as, there were only some local shops in between the trek, where only Maggi is available. So, I decided to had my breakfast before the start of my trek. So, I had some pranthas with curd and a cup of tea and it cost me around 150/-Rs. because now I was not in Mcleodganj and I was in upper dharamkot and a prantha there costs Rs.60/-
Note: - The trek is around 7km from Mcleodganj. There are two ways to reach Trind. One is via Bhagsunag Waterfall and other is via Dharamkot. As I had already booked my hostel at upper dharamkot, so 2-2.5 km of my trek was already covered a day before the actual start of the trek. Also, every single thing you will buy to eat or drink after Gallu Devi Temple is double the actual price. So, it's better to had a heavy and good breakfast to get enough energy throughout the day.
So, I reached Gallu Devi Temple at around 8.40 and the same thing happened. There was a security at the check post who was not allowing us for the trek. Slowly, a large number of people gathered there and shouted to allow them for the trek, because there is another way from bhagsunag waterfall and there is no security at that route. After half an hour of drama, he allowed us to go without any checking of our bag and asked us if someone ask you then just let them know that we passed check post before 9 A.M
Things to remember while trekking: -
There is no need of any kind of stick for the trek if you are young and I would suggest females can take it with them if they actually need it.
Try to wear some good trekking shoes that won't get slip easily.
A raincoat that you can buy from local shops in Mcleodganj in case the weather conditions are showing rainy.
A warm jacket according to temperature.
Never carry a big bag with you as it will make you difficult to trek.
Try to carry 2 bottles of water with you.
A cold cream for your face.
Hand sanitizer and tissue paper.
Also you can carry small packet of bread, an onion, some cucumber, a packet of oregano and ketchup. A small cutter and have your own sandwich in the mountains.
It took me around 2.30-3 hours from Gallu Devi Temple to reach the Triund top. At some point the trek is steep. Even I too stopped there for some time and thought its getting tough but it wasn't that tough, trust me. There was a path which was covered with snow that we all have to cross. It was scary too and in the same time it was fun and a new experience too. Just try to put your feet on the spot that were earlier used to pass that way. Never hurry in these kind of situations. All of your tiredness will vanish after reaching at the Triund top. The view is just awesome. The snow at Dhualadhar Range is really incredible.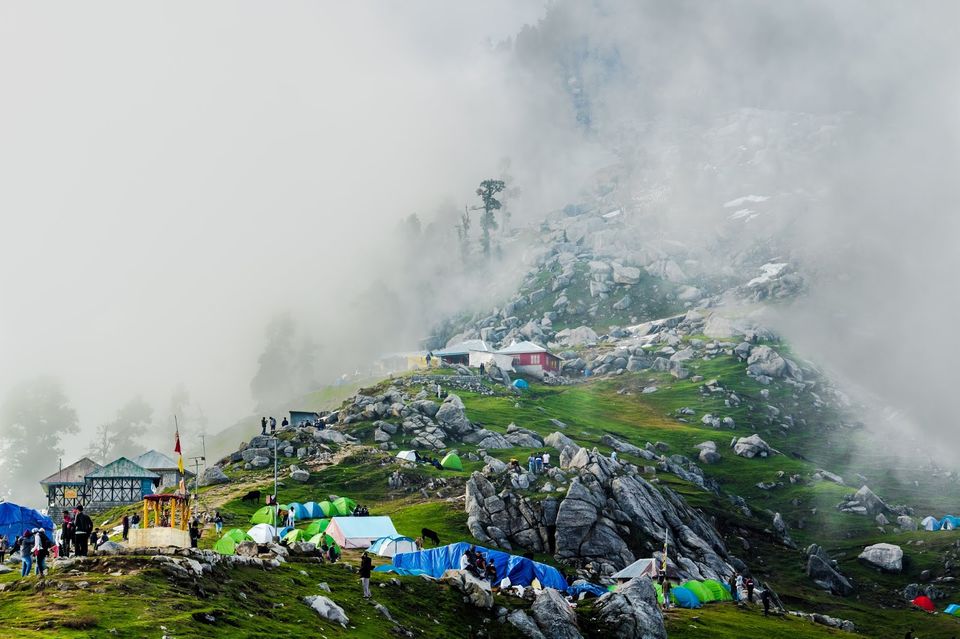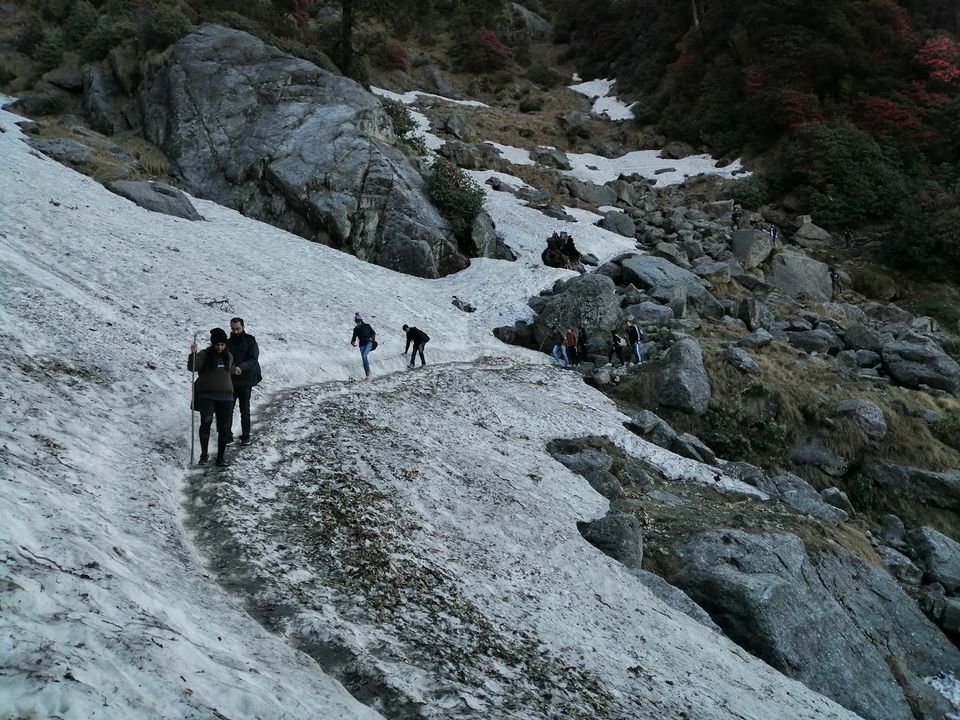 I had already planned to stay there at night. So, if you are planning to stay overnight there, then first thing that you have to do is, book your tent if you don't have your own, because as the day passes, it will become costly and you won't get your own place where you wish to have your tent. They will say you the price of tent at around 500/- but just bargain a little and say them the other one is offering at 300/- Rs. and they will offer you the same price. They will also provide you a sleeping bag and if you need blanket, it will cost you around another 100/- Rs. After booking your tent, just keep your stuff inside it, take a rest in the lap of nature, witness the beauty of dramatic clouds travelling here and there.
According to me, you should spend a night there to witness the sunset and sunrise, that is really awesome. Everyone will burn their own bone-fire at night. Music all around. You can go and have conversations with various people. Also the moonrise is worth watching. And the Dhauladhar Range shines brightly under the light of Moon.
Eateries cost at triund: - Vej Maggi- 100/- Rs.
Bread Omelette- 80/-Rs.
Dal-Chawal- 150/- Rs.
At the time, when I was shooting star trails, there was a group from Dehradun who burnt a bone-fire. Also they made hot-chocolate and their own Maggi. So, it's all up to you, what you want to and can carry to triund.
Ø For the 3rd day in dinner, I had Vej-Maggi and it cost me around Rs. 100/- and a cup of tea that cost me Rs. 20/-
I slept for around 2-3 hours because I wanted to capture star trails, although it was my first try. Again at 4.30 A.M., I woke up and also wanted to make a time lapse of sunrise and doesn't want to miss the sunrise because this was the only time that I had. So, waited for the sunrise and the first ray of the sun was seen at around 7.10 A.M behind Dhauladhar Range and it was really amazing. You can just check it below, I have attached some images and videos too. Just after sunrise, I pack my bag and started my journey back to Mcleodganj. I reached back at Galludevi Temple at around 10.30 A.M and then step back to Mcleodganj at around 11.30 A.M. Had my breakfast and again it was prantha with curd and tea, that cost me around Rs. 90/-. Did a bit more shopping from the shops nearby and then took the bus from Mcleodganj bus stop to Dharamshala, and from there I took a bus back to my hometown. But, I had not booked my returned bus because I had to visit at some other place. You can book the bus from Himachal Road Transport Corporation. The bus boards at around 10 P.M. and will reach Chandigarh by 4 A.M. and it will cost you again Rs. 380/-.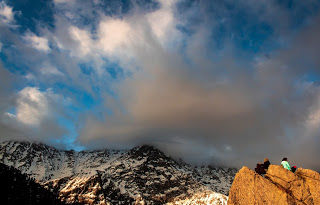 I was little disappointed because I was not able to visit Shiva Café at Bhagsunag Waterfall and Naddi to view sunset. In case, you get the time, do visit these places too.
Total cost of the trip: -
Bus fare (both way): - Rs. 760/-
Day 1 Eateries: - Rs. 330/-
Day 2 Eateries: - Rs. 260/-
Day 3 Eateries: - Rs. 270/-
Eateries at Triund: - Rs. 120/-
Hostel (2Nights): -Rs. 630/-
Camping at Triund: - Rs. 300/-
So, the total amount spent on the trip was Rs. 2670/-. And you can reduce one day from it, because the first day it was raining whole day and I was unable to go to any place. So this trip will cost you around Rs. 2300/-. While if you take any package of Triund, it will cost you around Rs.1500/- and it will cover the trekking day and staying at Triund. Rest it all depends on your budget, taste and lifestyle. But for guys like who are still studying and want to explore, then this will be the best price to explore Mcleodganj and triund. Hope this will help you in deciding your trip to Triund. Share it with your friends who are planning to visit, also share your views, and suggestions are most welcome.