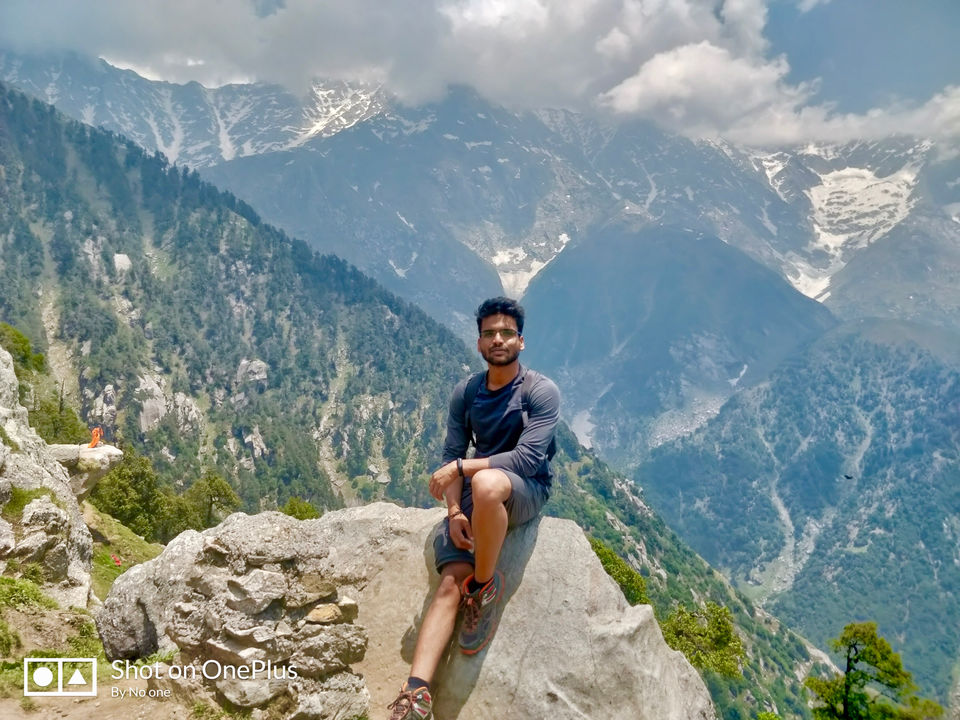 Triund Top
Reached Dharamshala by 8 am from Delhi and took a local bus to Mcleodganj ,we were told that we will easily get hotel vacant in here, but as it was June in summer and all folks are flocking towards the coziness of hill station which made it more crowded that month and hence we were late with no booked rooms, but fortunately we found one.
We had planned to go to Triund top on first day
,but we though we were late as we found a room by 11 o'clock and online we found it usually takes 4 hours on one side of trek.Anyways we went for it today itself.
There are 2 ways to start your trek:
1. Start your trek from Dharamshala market towards Gallu Devi temple(starting point of trek). Then to triund top.
2. Or you take a taxi for 250/- per person to gallu devi temple, then start trek.
We took 2 one as we didn't have much time.
Trek is altogether a fun trail anybody with average fitness can do.
We reached Triund top in 2.5 hrs as we didn't took hardly any stops in maggi points.
As we reached Triund top the feeling was magical and it felt just comfortable and I slept in the grass absorbing that sunlight with cold breeze.
We took pics and ate rajma chawal(surprised) after an hour it started raining icy drops of snow laden droplets.We enjoyed there for 2 hrs then it stared raining heavily so we decided to decend.
We reached mcleodganj and in evening we enjoyed in nearby pub in mcleodganj market area.
You can just stare and sip your drink or take ur drag just looking in the serenity of view mcleodganj has to provide from your hotel balcony.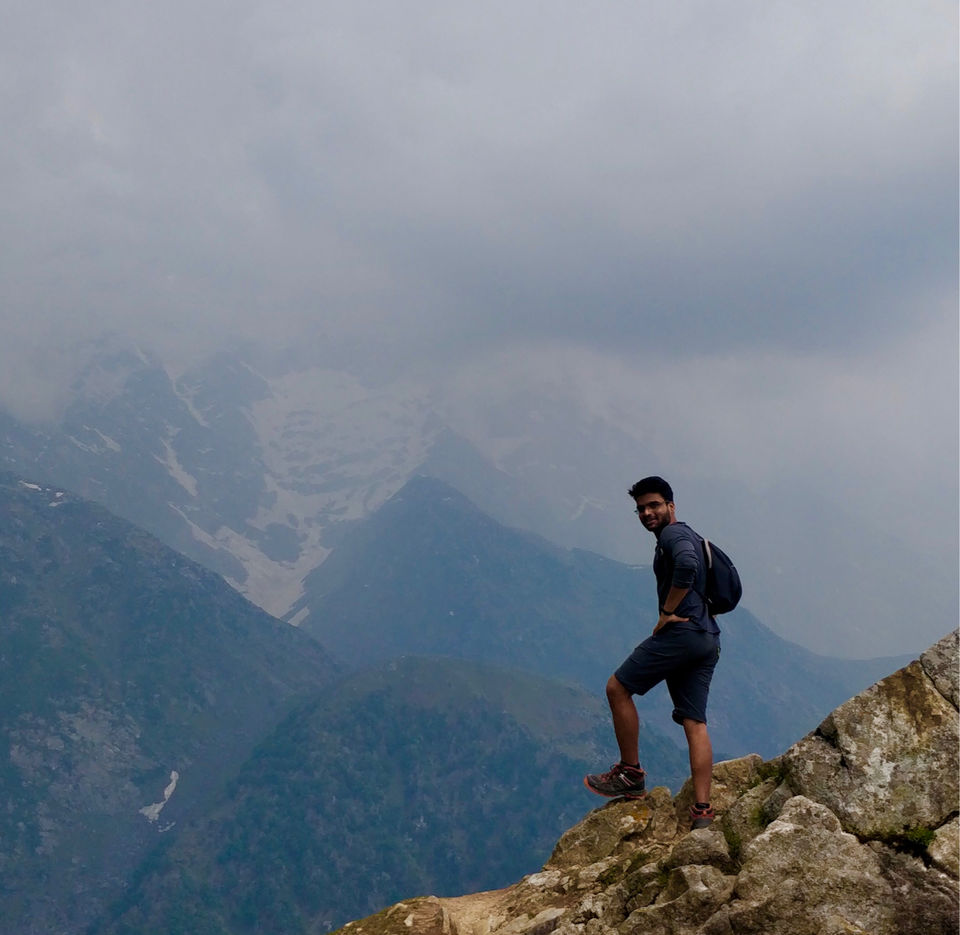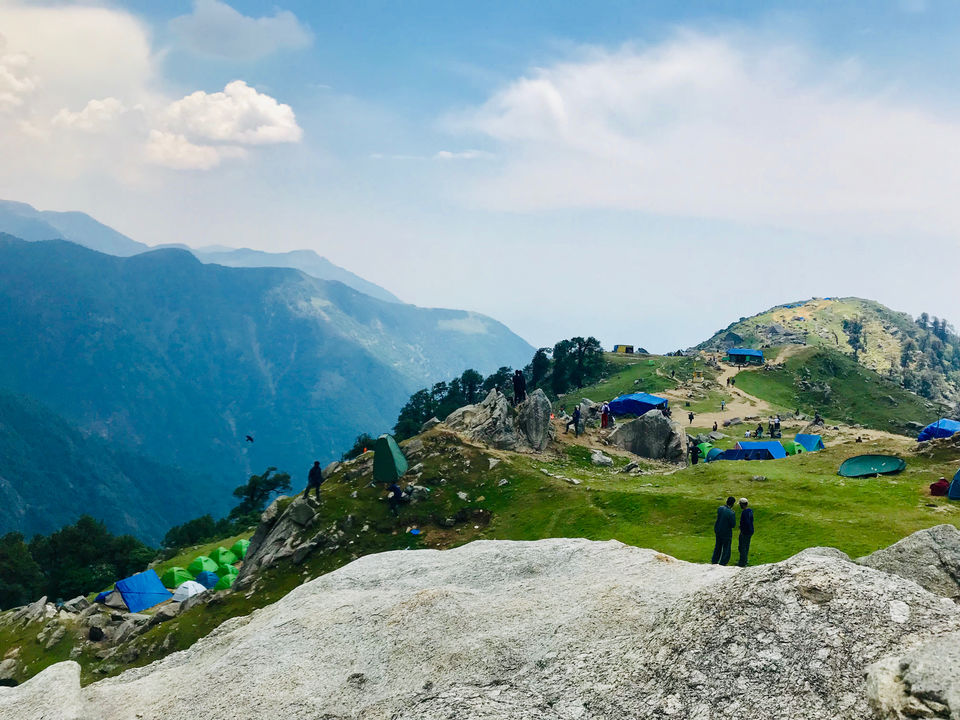 Temples and Cafe
We planned to visit Bhansuknath temple and Bhanksuk Nath falls , Dalai Lama temple .
Bhansuk nath temple is just walking distance from mcleodganj market and you can take dip in pool of water coming from waterfall,after taking blessings from temple.
We head towards bhansuknath waterfall .If u will visit during winter ,waterfall will be feeble but in summer it is in its flow and it was crowded enough and jst sat near waterfall for few hours enjoying waterfall.
You can go back to Dharamshala bus station
1.by bus through mcleodganj market or
2.the best is you go walking for around 1.5 hr downhill on road.
While going towards the dharamshala bus station you can visit Dalai Lama temple.
You can see hundreds of devotees praying inside temple in their own tune.
If anybody has played Farcry 4 , the background tune sounds like sound in this temple.
It was enchanting so we sat a few minutes then headed forward.
Then we found Illetrati cafe where you can read books and chill for as much time you want(untill it's closing time).I did encountered such type of cafe so I found it much amusing and beautiful as it was located on hill side giving a beautiful view of mountains.
I wanted to sit and relax there for more time but I have to leave for Delhi too.
That's all folks !!!
That's all folks !!!!