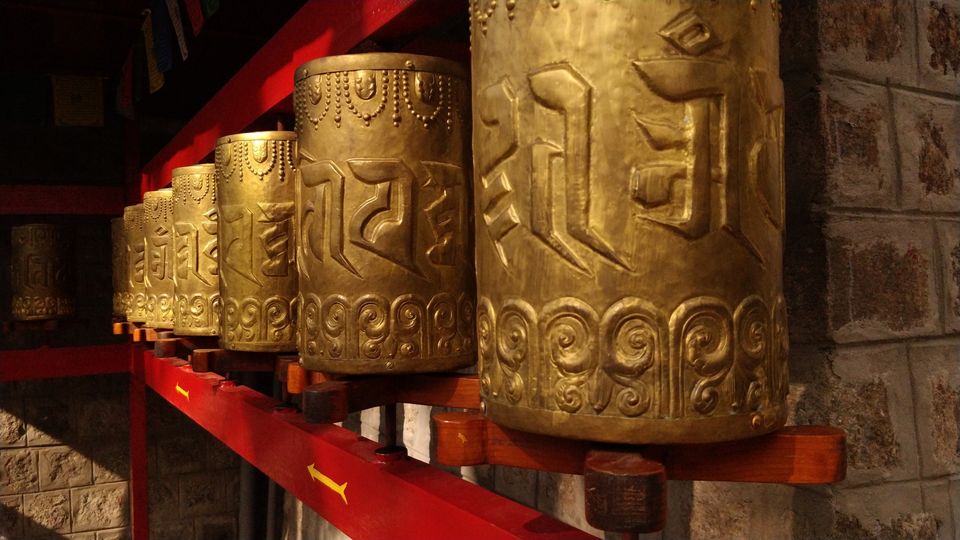 This was my first #solotrip which I took recently. After so much introspection & doubts about going on it or not.
I took a flight till Delhi from Mumbai (Rs.5200). From Delhi I took a HRTC Volo bus , it was an over night journey (Rs.1119). I went little pricy on this, but the bus was good. It will drop you till Dharamshala bus stop, after which you need to take a public transport bus if you are going to Mcleodganj (Rs.20). It takes just 20mins to reach Mcleodganj from Dharamshala bus stop.
My bus reached at 5am. It was chilly & dark. I met two guys from Nepal in my bus who were also heading towards Mcleodganj. We started a conversation , had a cup of hot tea ( mean while my body was trying to adjust to cold temperature) . I found out they were here to meet a Buddhist monk who does research in cancer & they both are working on some project. Well, we took the bus till Mcleodganj and then parted our ways.
I reached my hostel way to early. I already booked one bed in four bed mixed dorm with a bathroom.
The first place close to my hostel was, Bhagsunag Water fall in upper bhagsu. It's a small uphill trek for about 30mins. The water fall is dried up during winters but it's worth visiting because it's on the way to Shiva Cafe. Which is located a little above the water fall.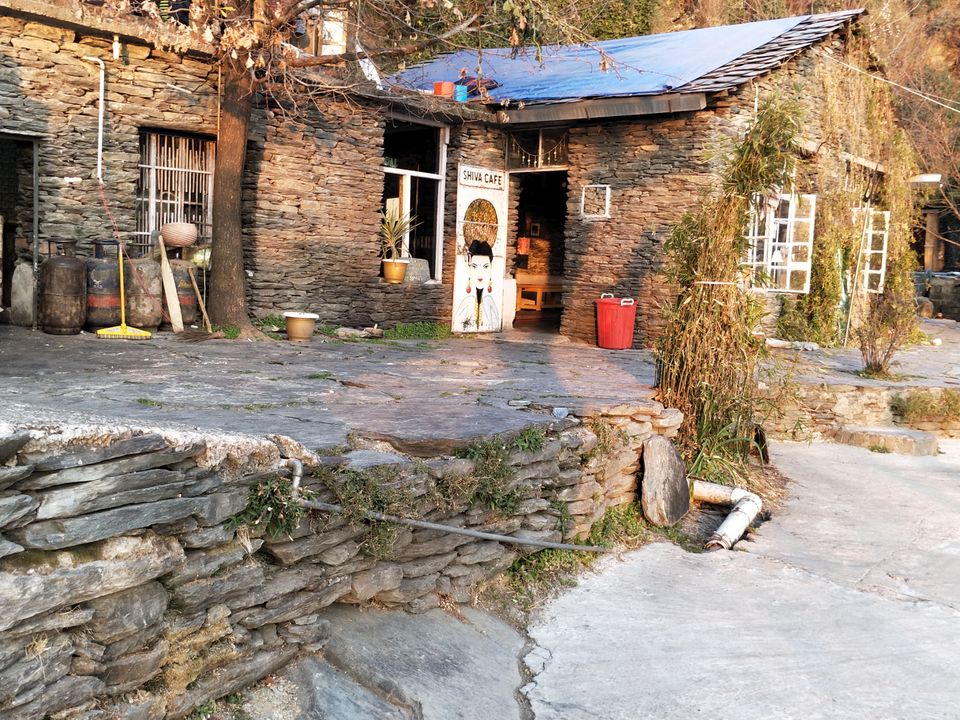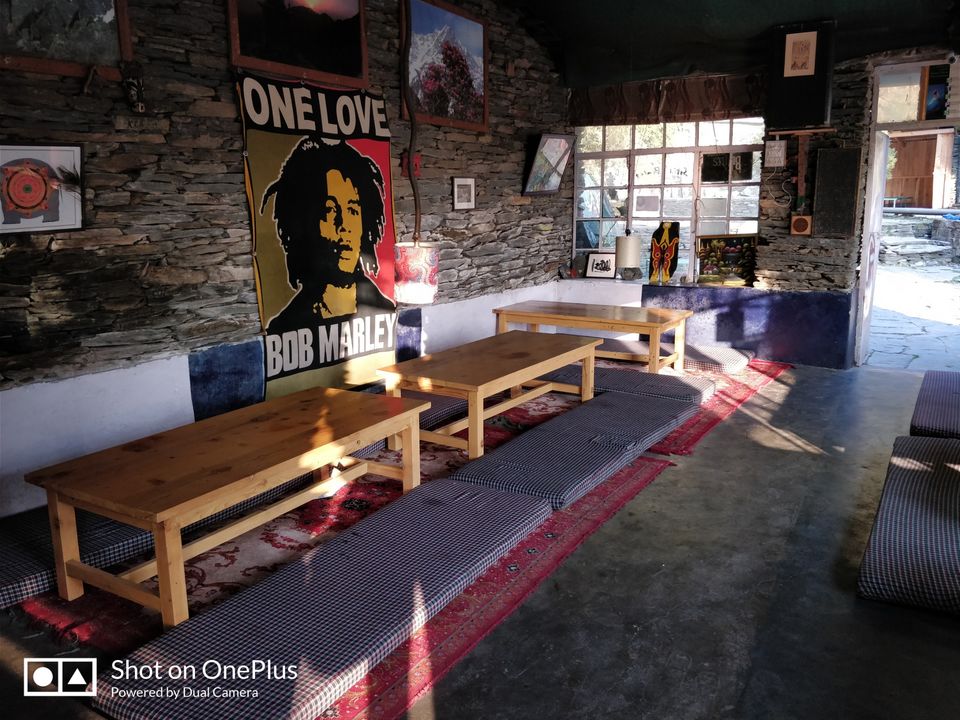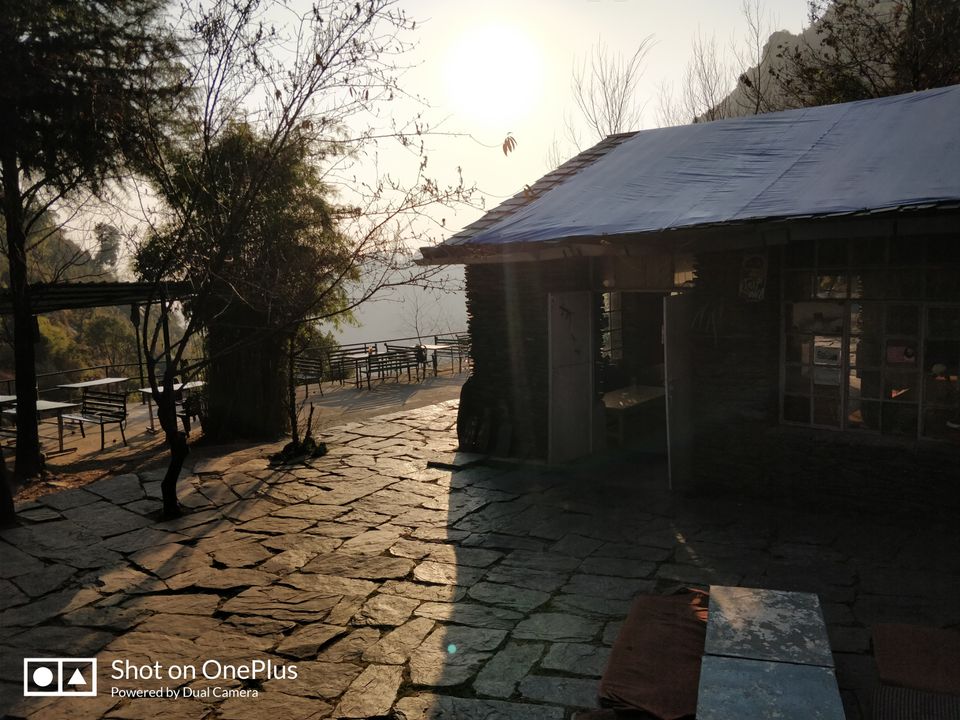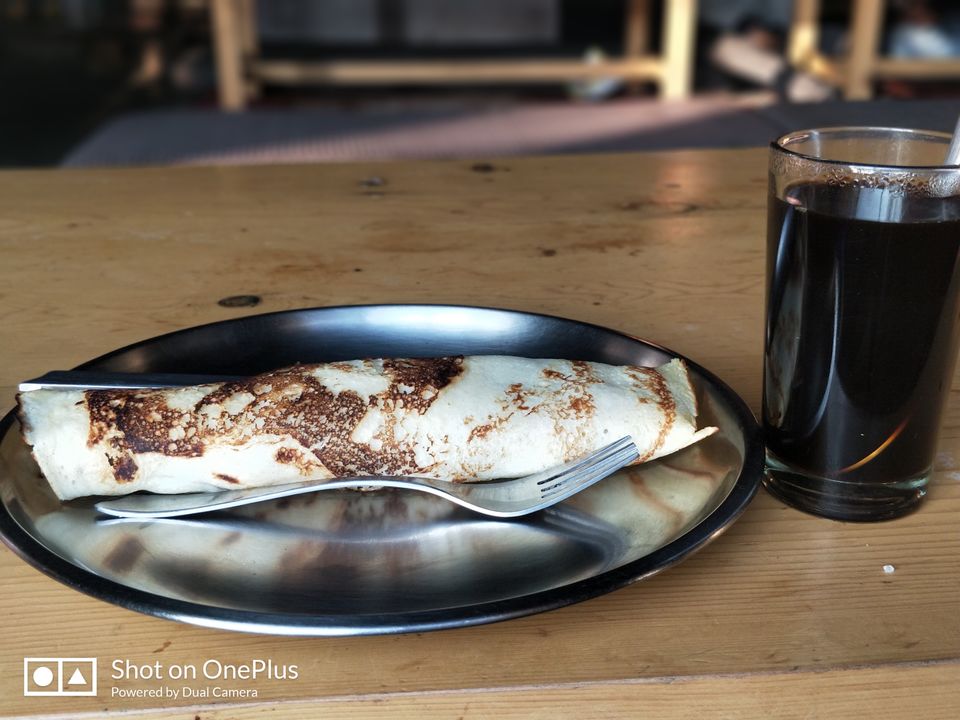 The cafe has this old rustic look & has the amazing view of sunset from the top. The food options are amazing like fire wood pizza, pancakes, waffles etc. The cafe becomes very much lively at night( as per the locals) with pop music or people play their own music. As you enjoy the sun set in the corner of the mountains.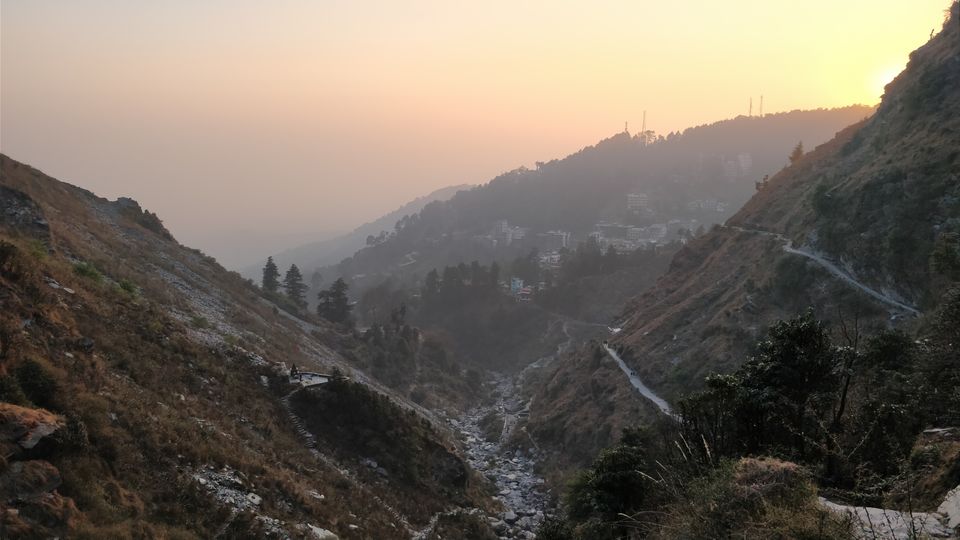 On they way back you can explore local market & shops
I meet good two guys on day one. We decided to go on trek together ( See if people are good enough to talk to. Don't just go on trek just like that. Some people come to Himachal just to get stoned. So don't get too friendly, if that's not a group of people/person you are comfortable to hangout with) It was my 2nd destination which I planned to visit.
Triund trek is easy to medium level trek which takes around 3-4 hrs to summit if you walk on normal speed. It is advisable to take a cab till Gallu Devi Temple & start your trek from their. The first half of the trek is a gradually inclined walk & gets tough as you get close to summit. Take small steps & take a break for a min after every 15-20mins.
The view from the mountain just keeps getting better and better as you proceed.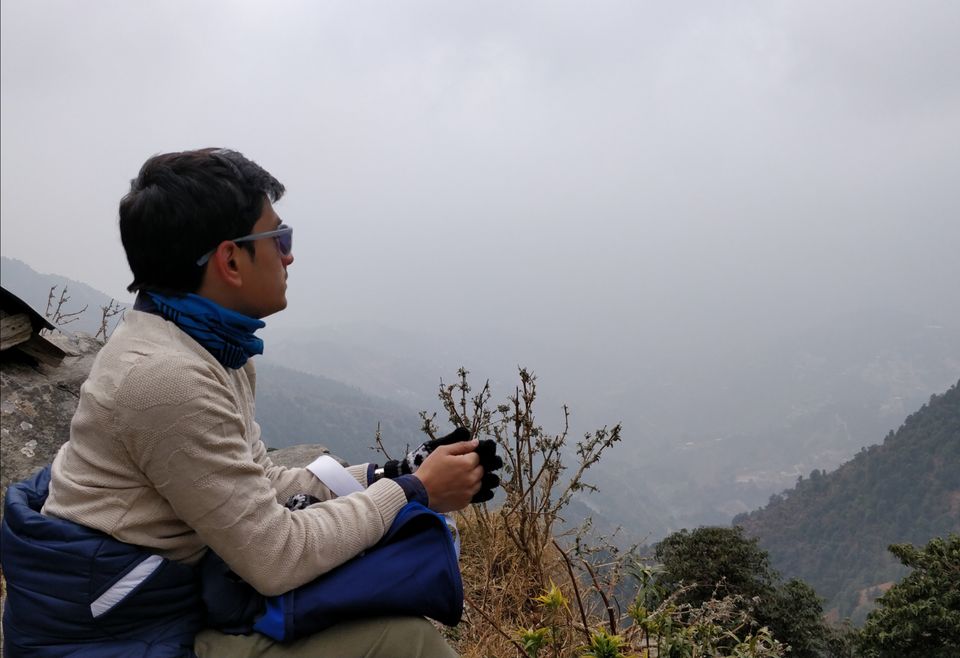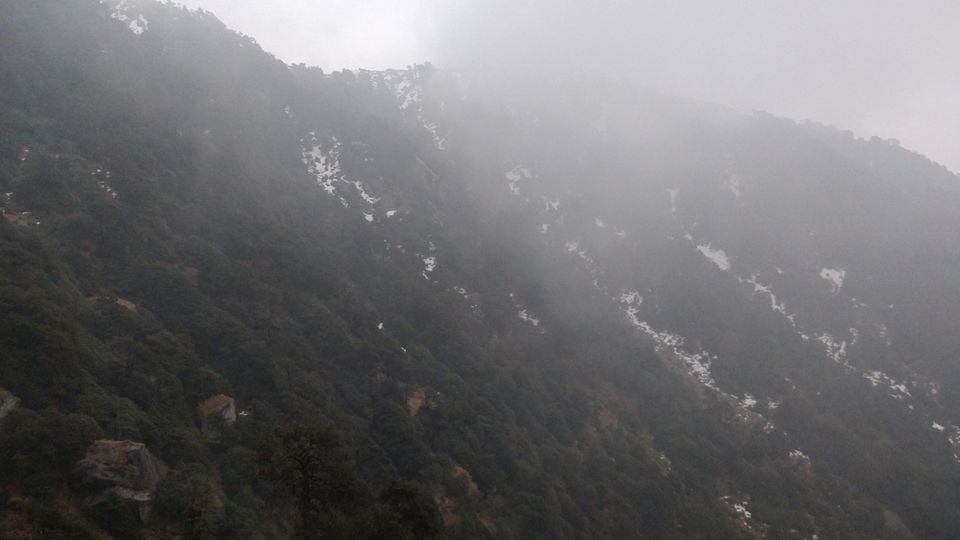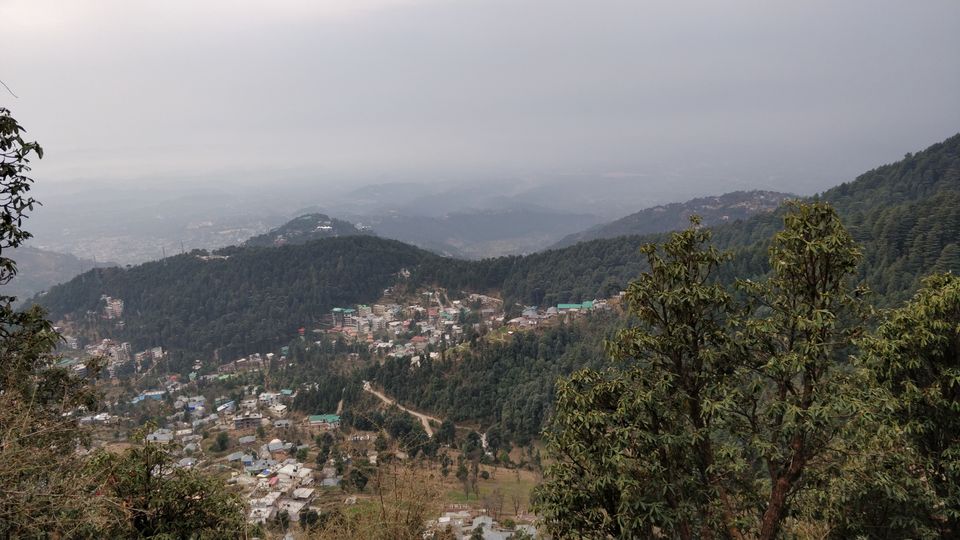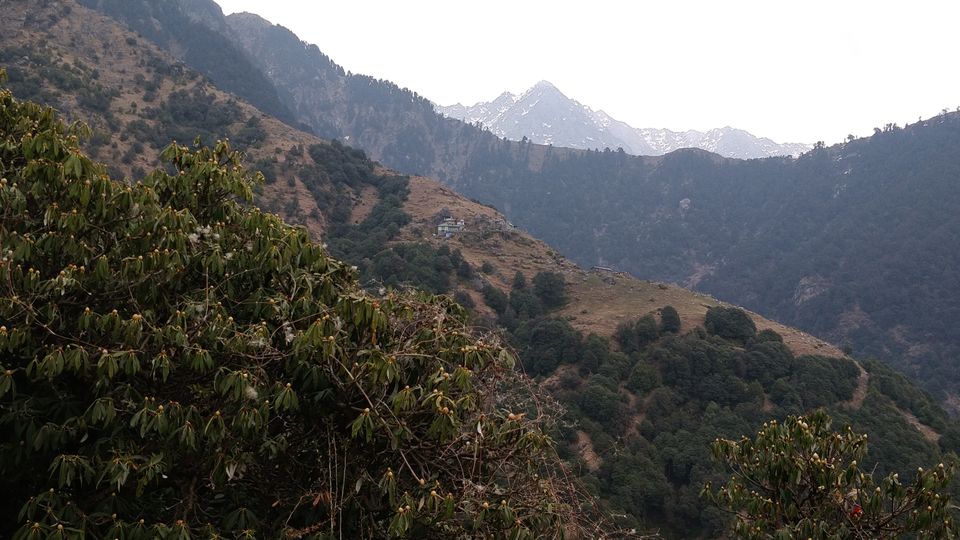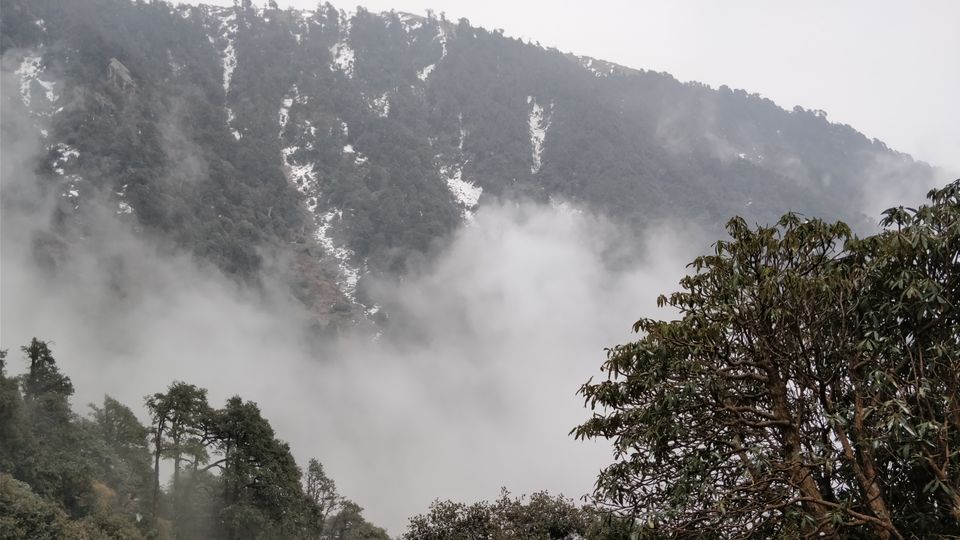 It started to snow once we reached the summit. The weather got too cold & foggy. There are stalls on the top where you can get Maggi, tea & other snacks. Nothing better than a hot plate of Maggi and enjoy the snow.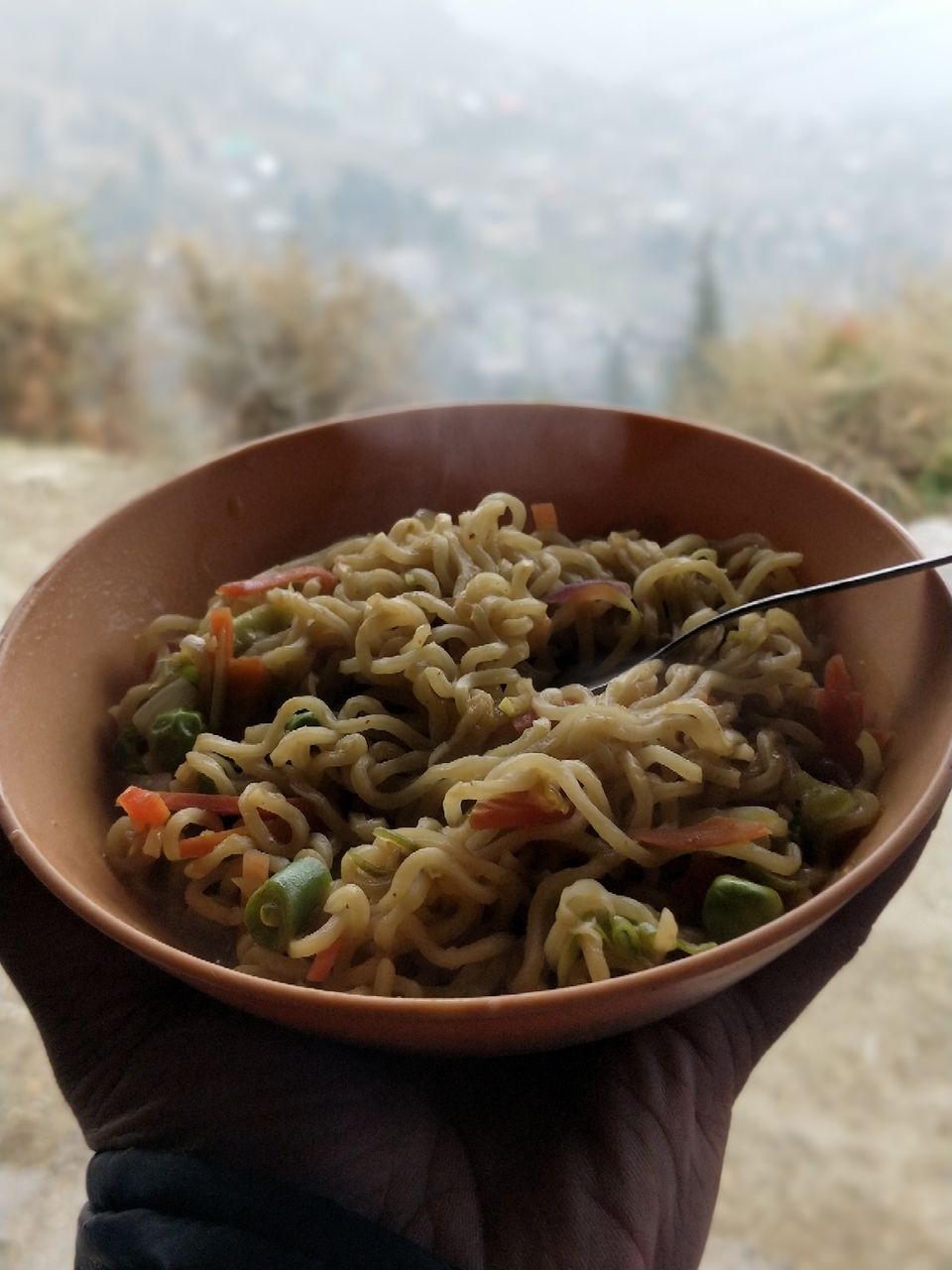 Soon we stared to descend. It became little slippery while getting down because of the snow. It took another 2:30-3hrs to get down. But after all the pain ,it's worth to visit triund & the trip is incomplete with out it.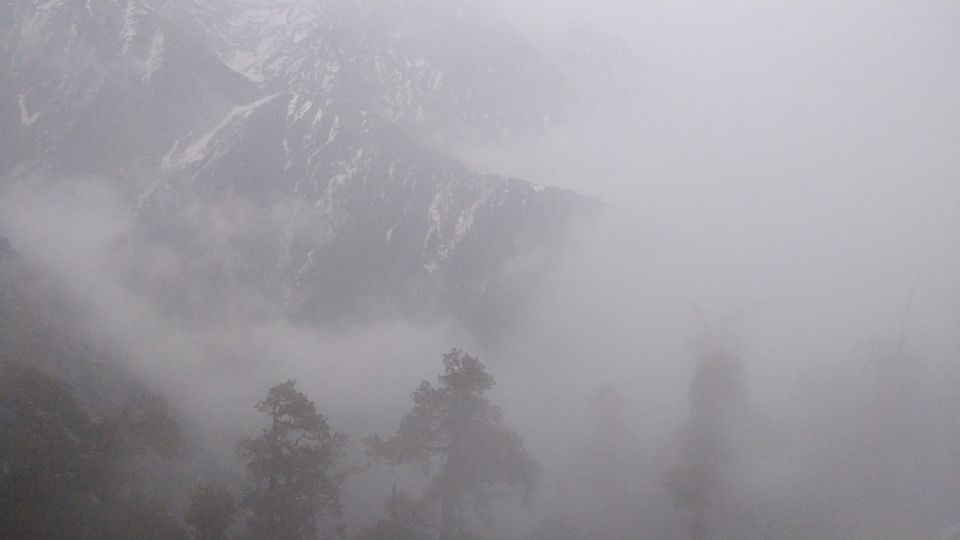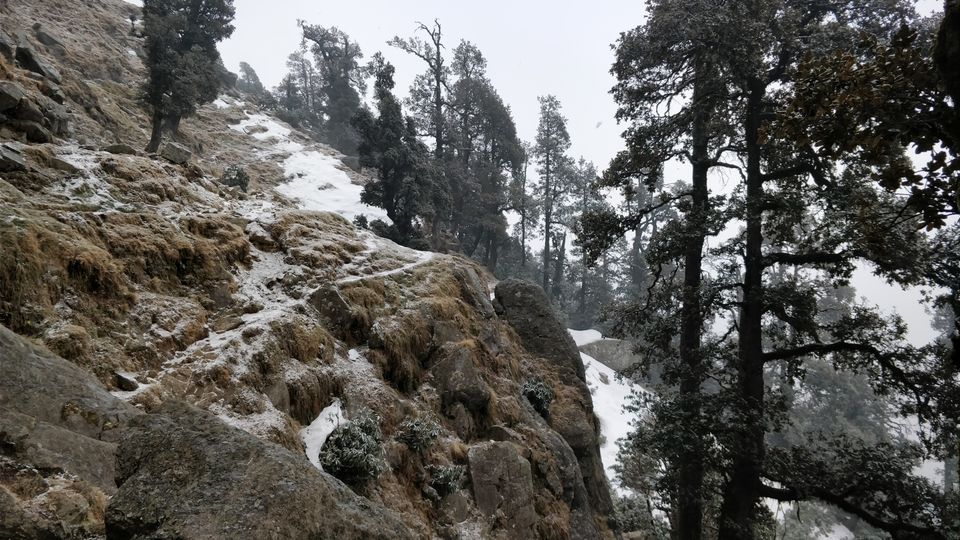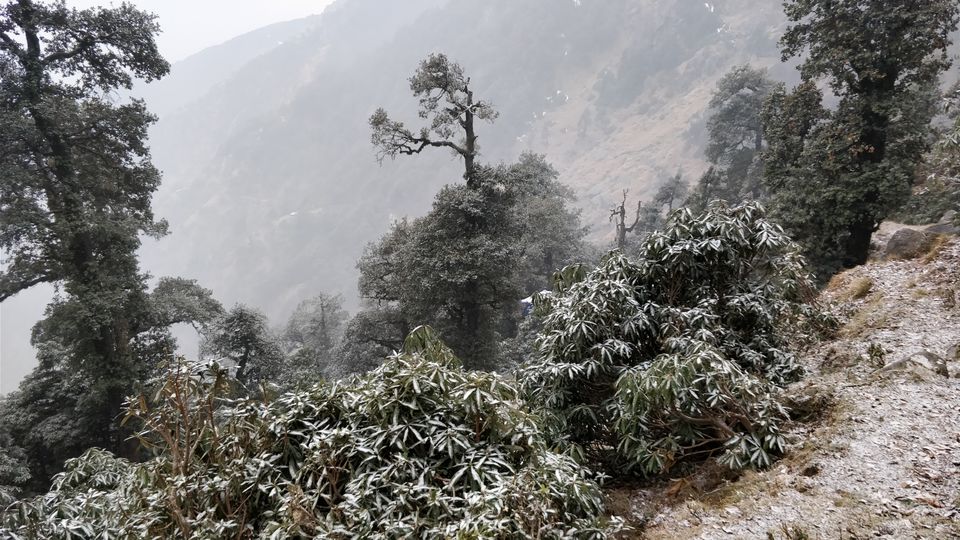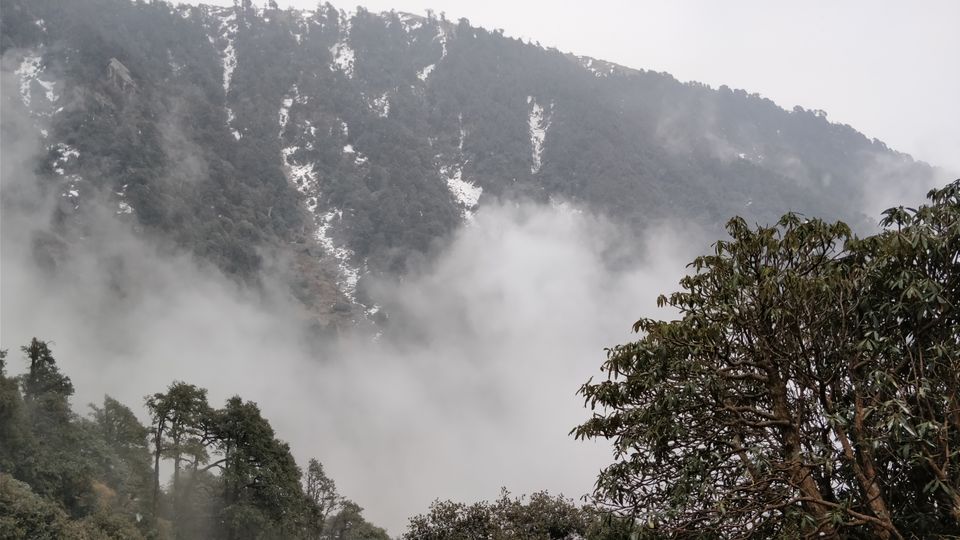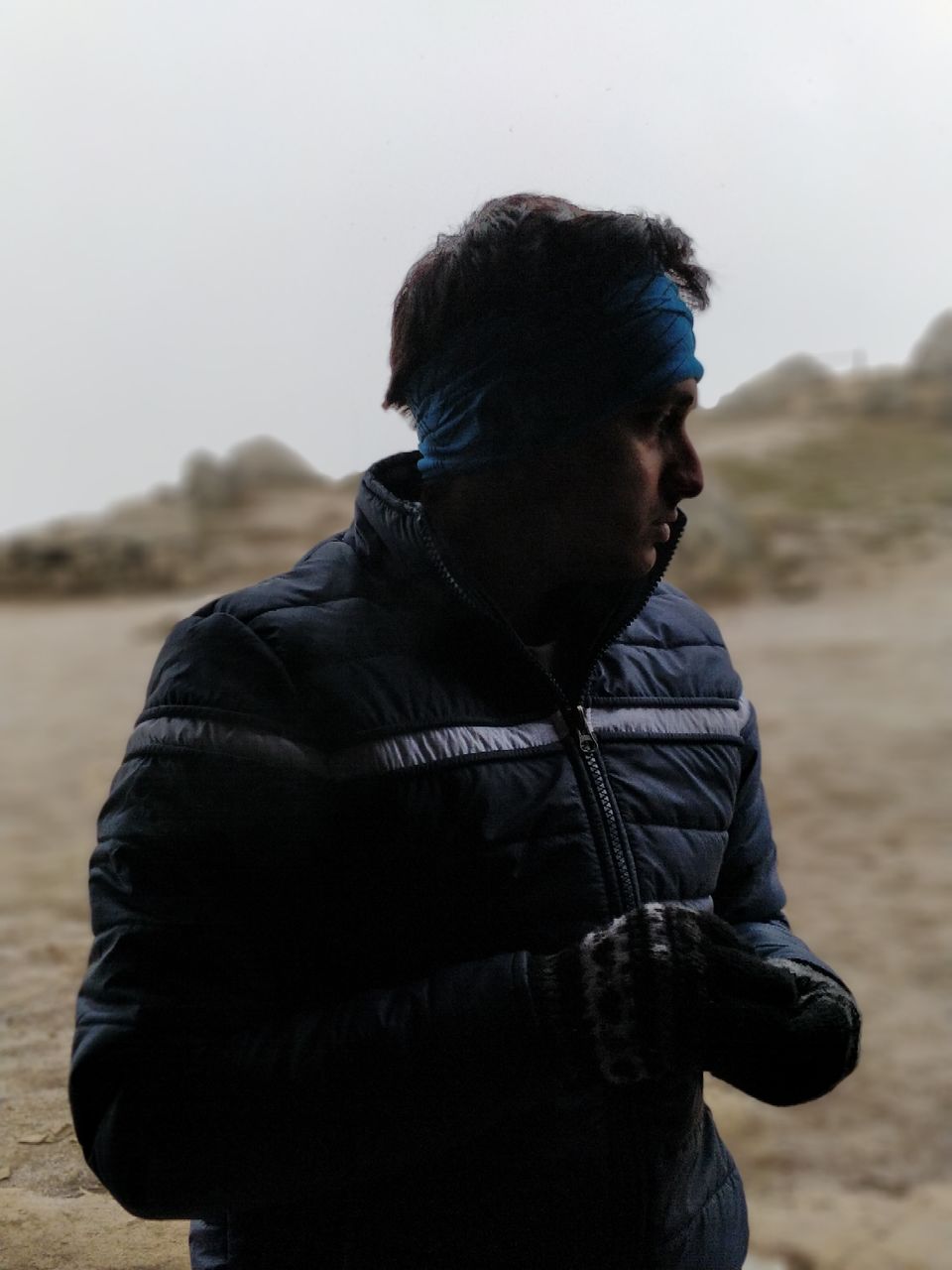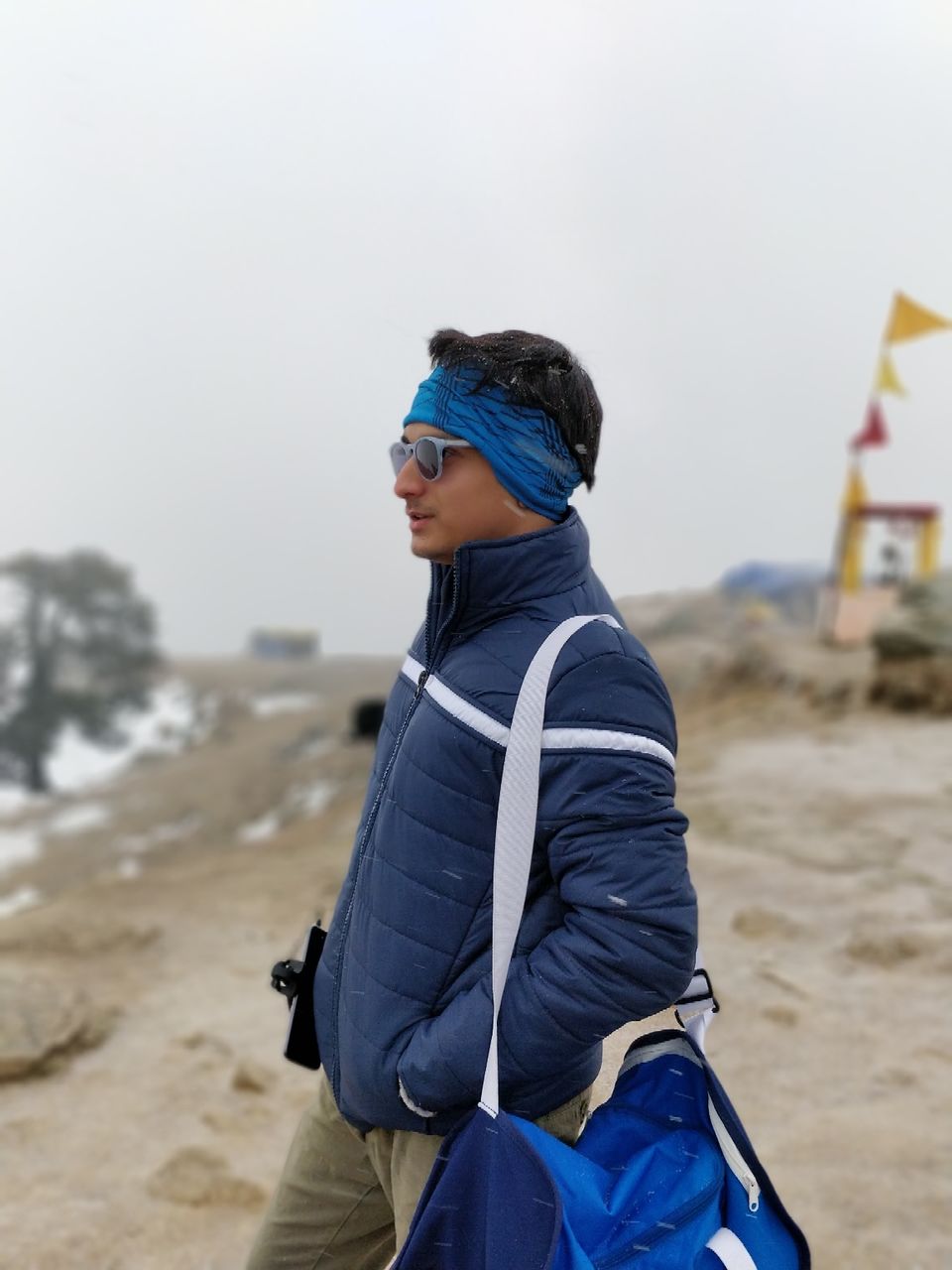 We hired a cab for entire day (Rs.1500 shared among 3 people). These places can be covered in one day itself. You can also cover these places by use public transport buses. Which will be way cheaper than a cab.
The first place I visited is Dalai Lama temple. The temple serves as Dalai Lama's residence when he is in the city. It's calm, gives scenic view of the surrounding mountains & city.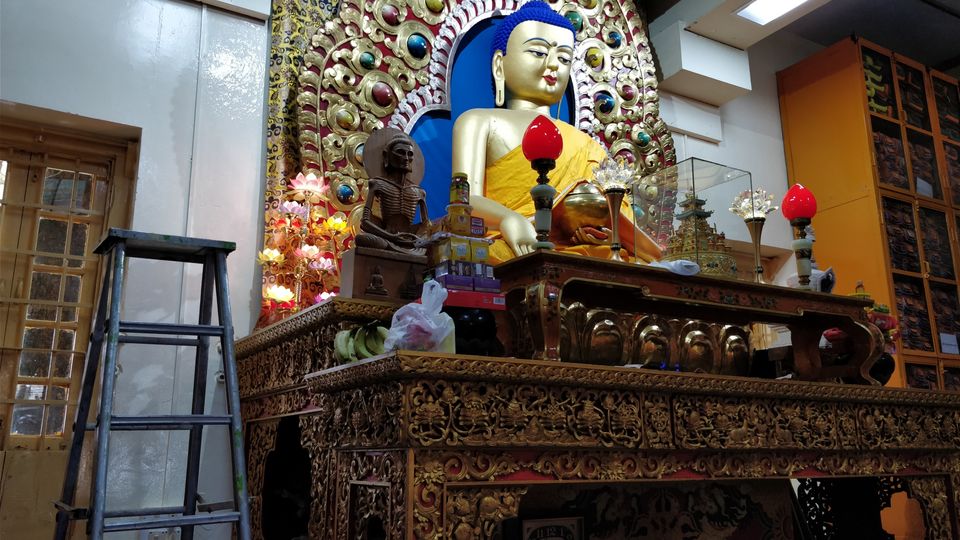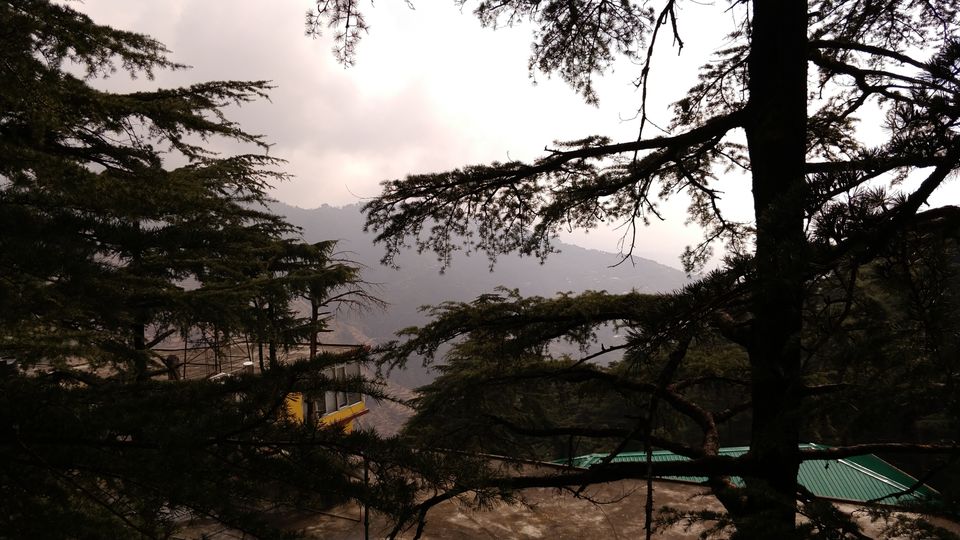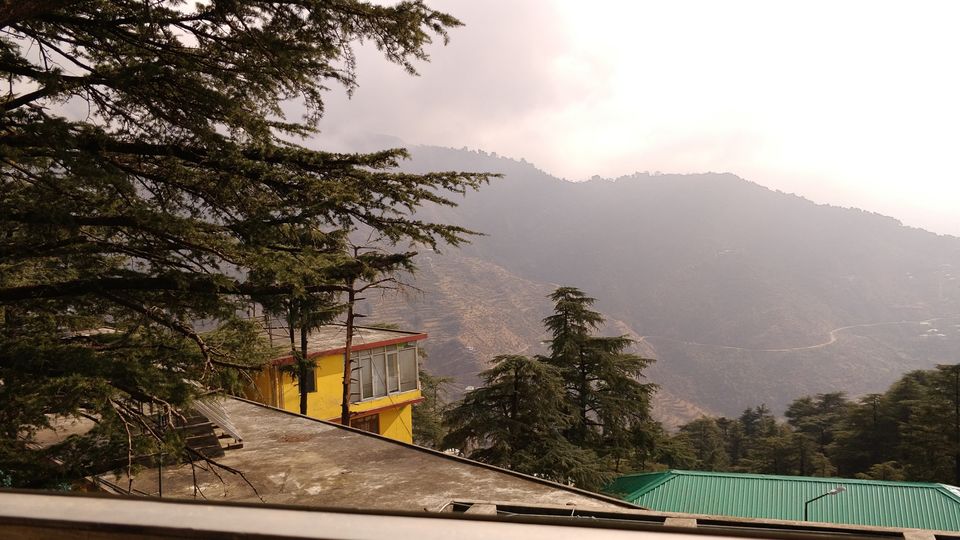 My next place was this Tibetan cultural center. It is established and run by Tibetan community. Its motive is to make people aware of the true Tibetan culture. It's the most peacefull and clam place to visit in dharamshala.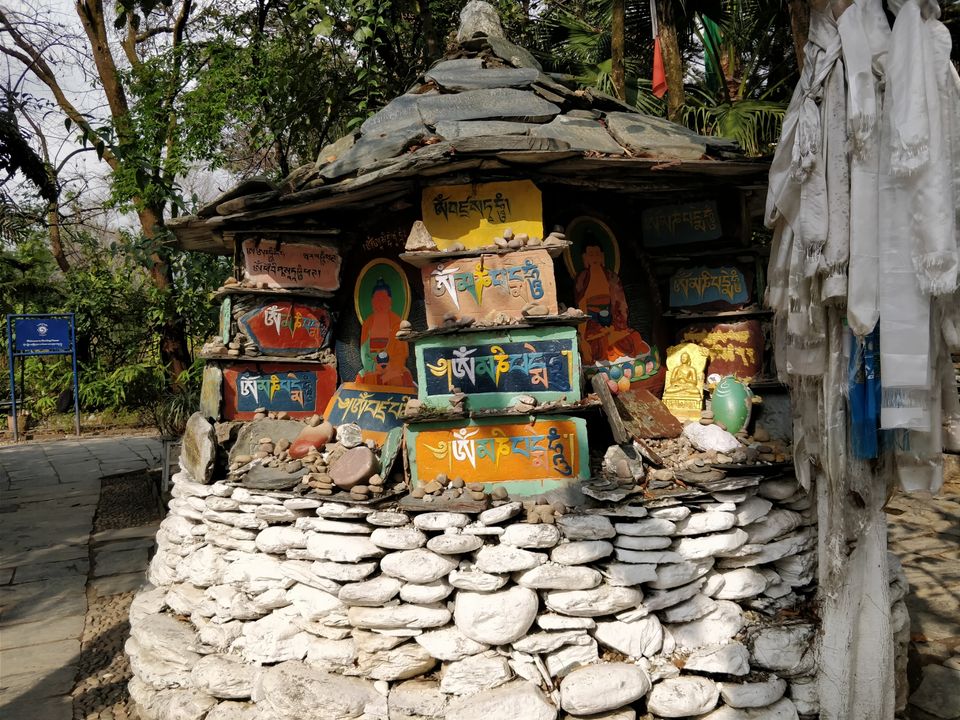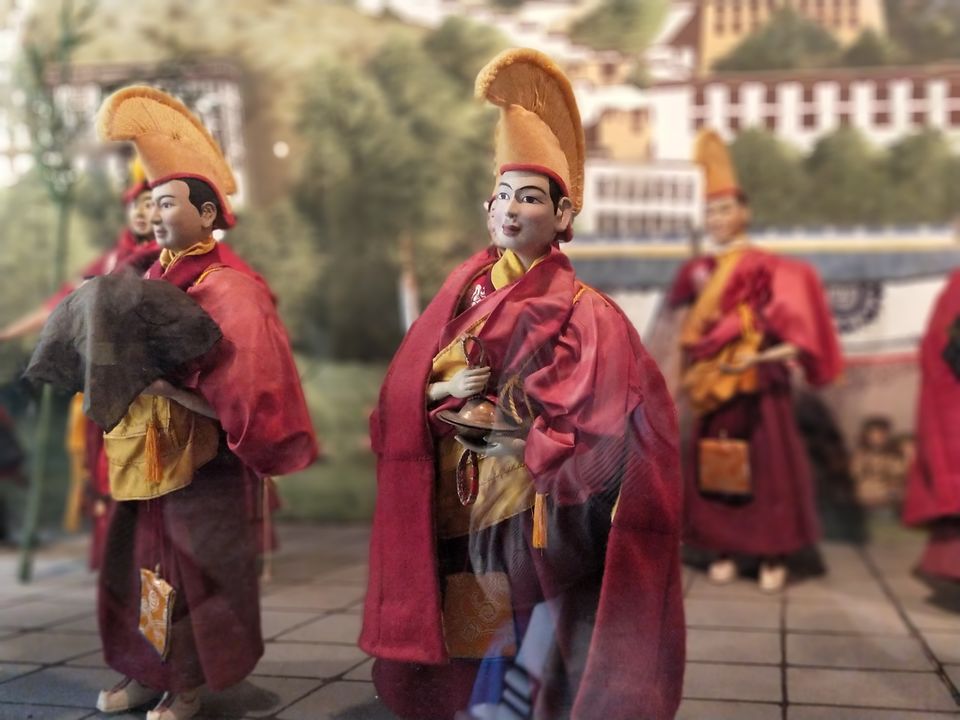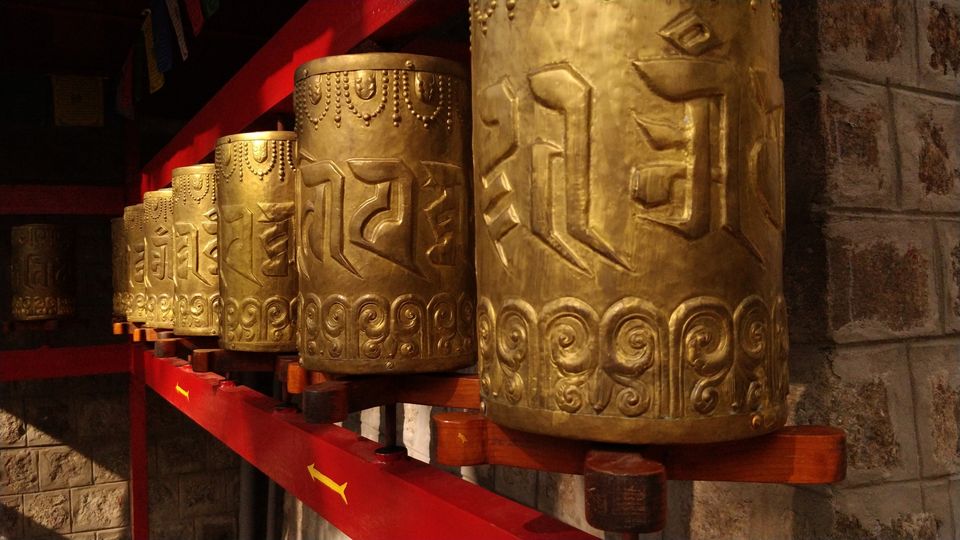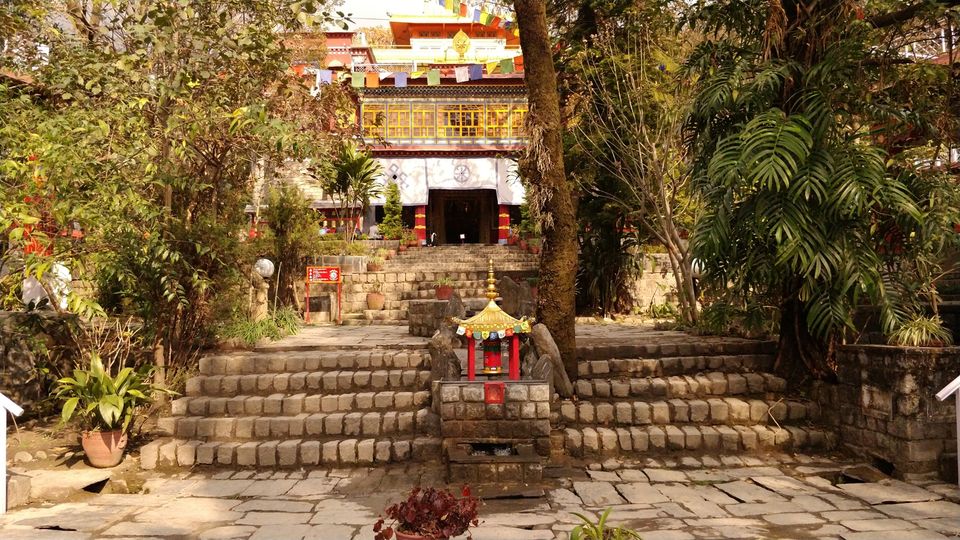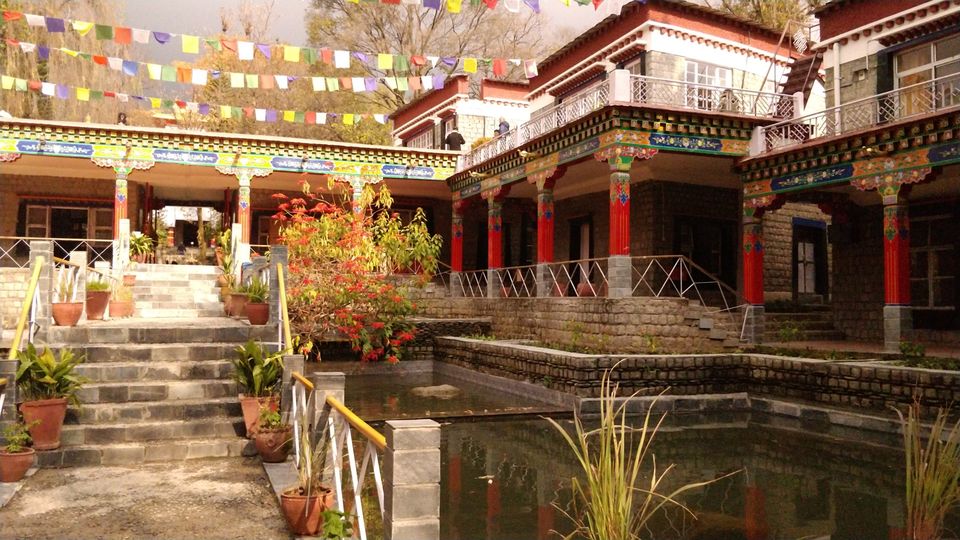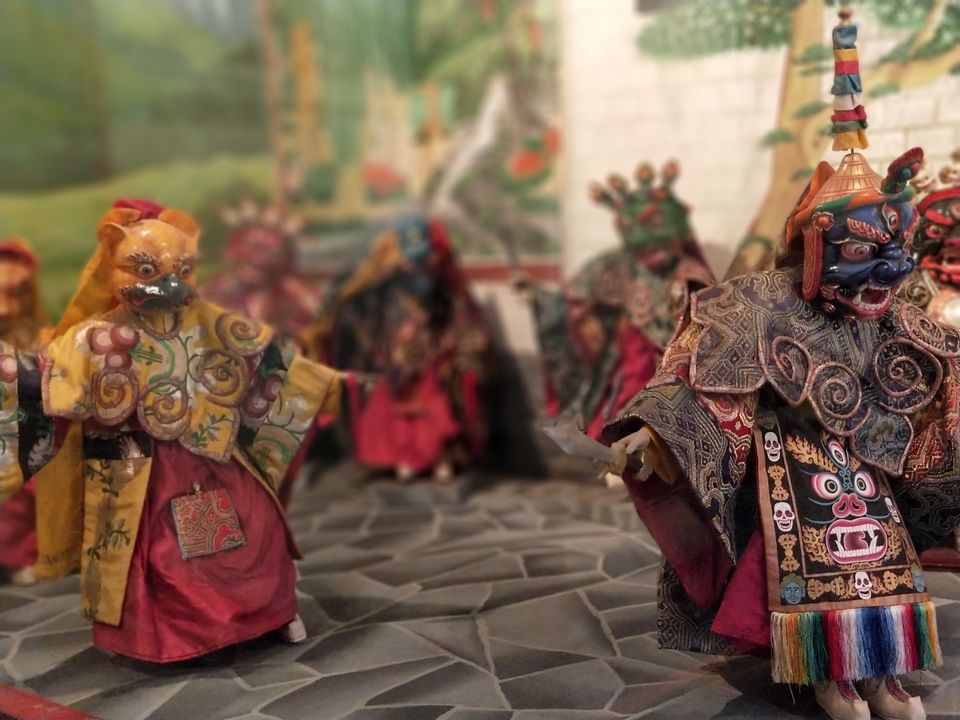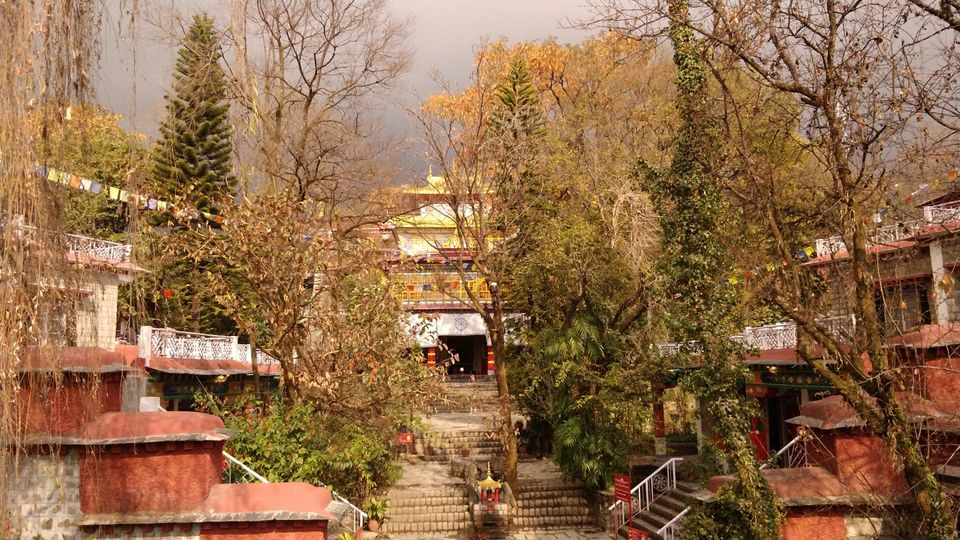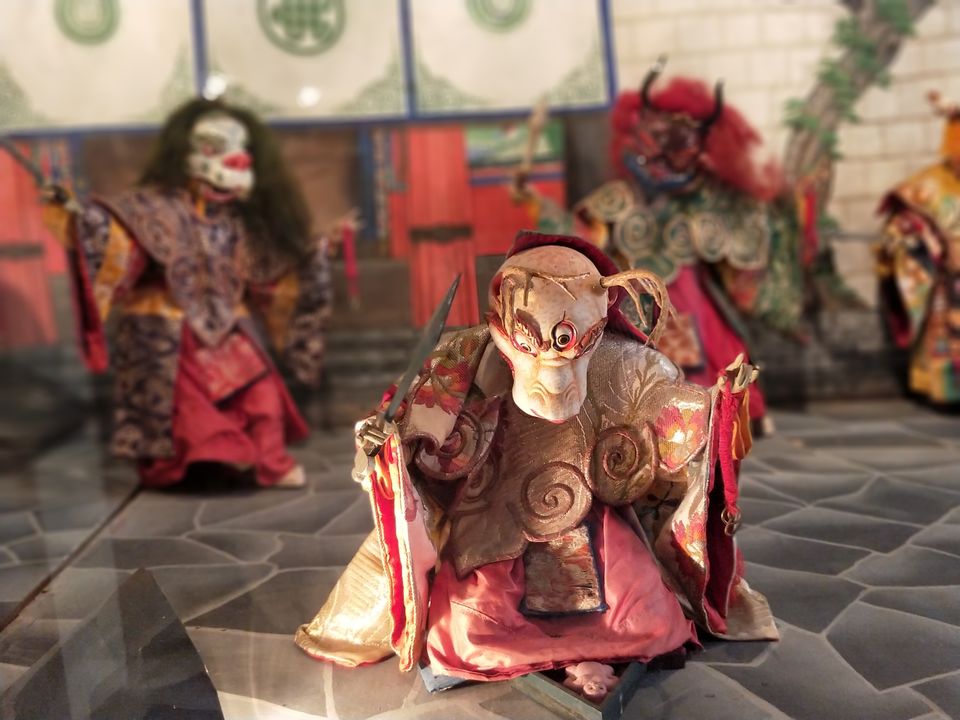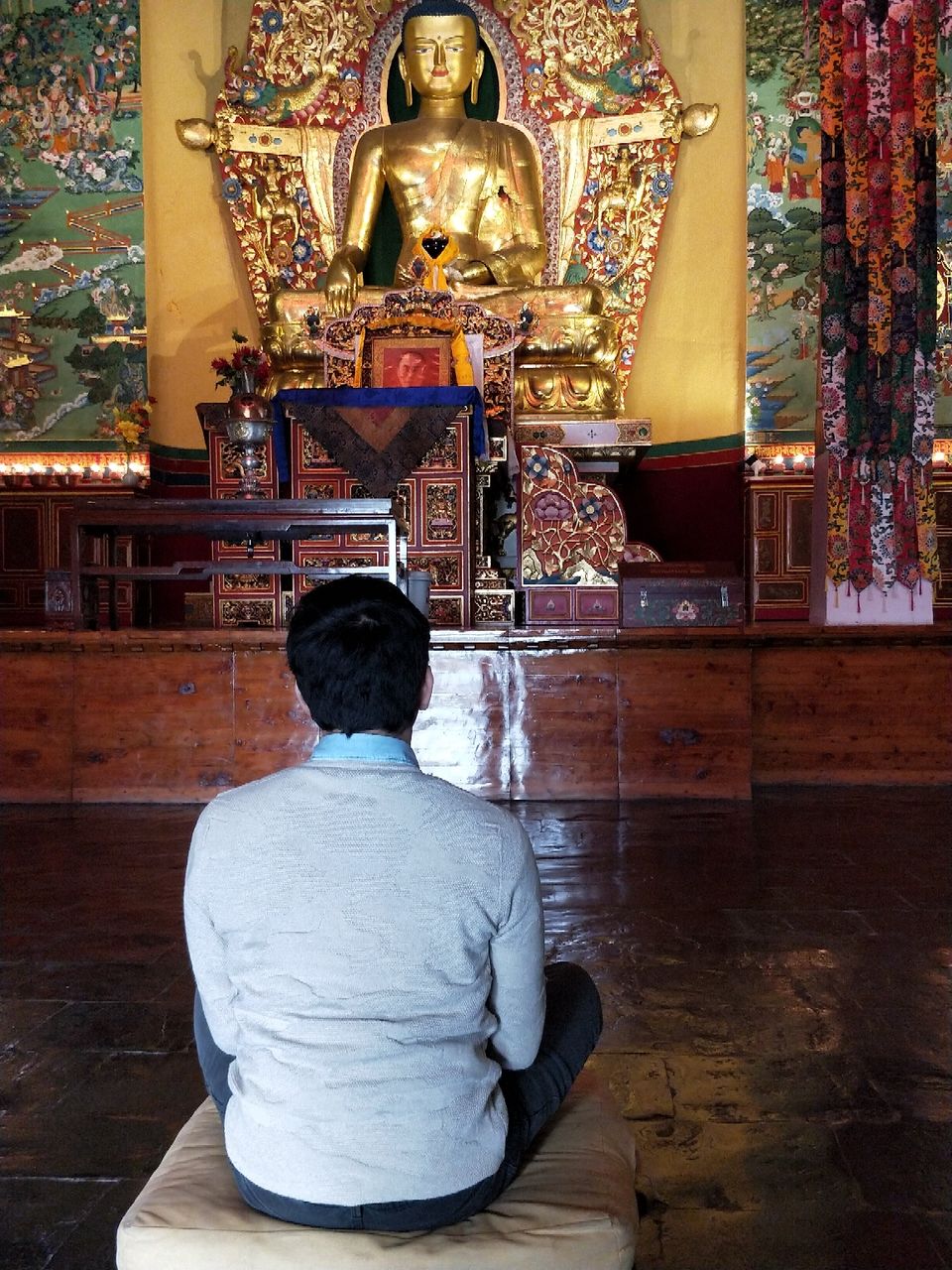 It's one of the few structure that survived the Kangra earthquake in 1905 that hit Dharamshala.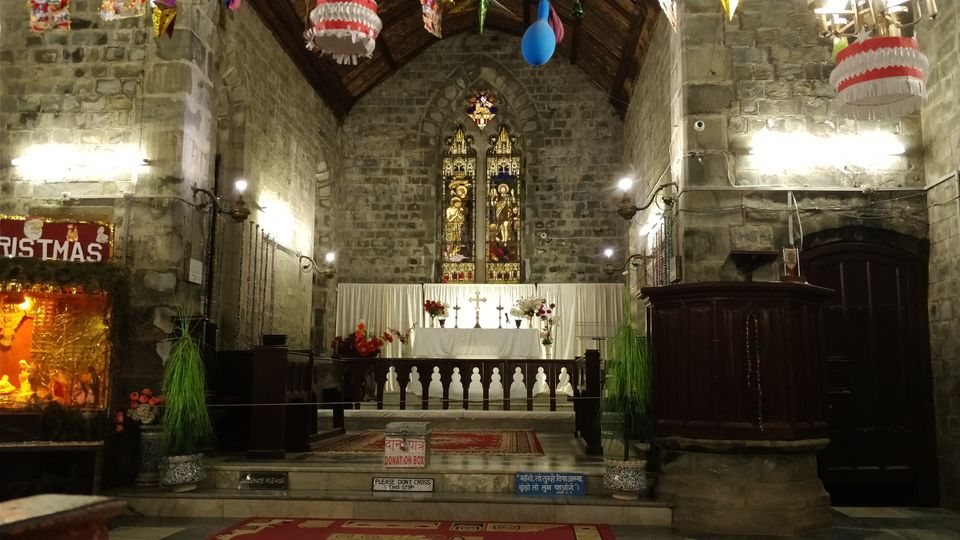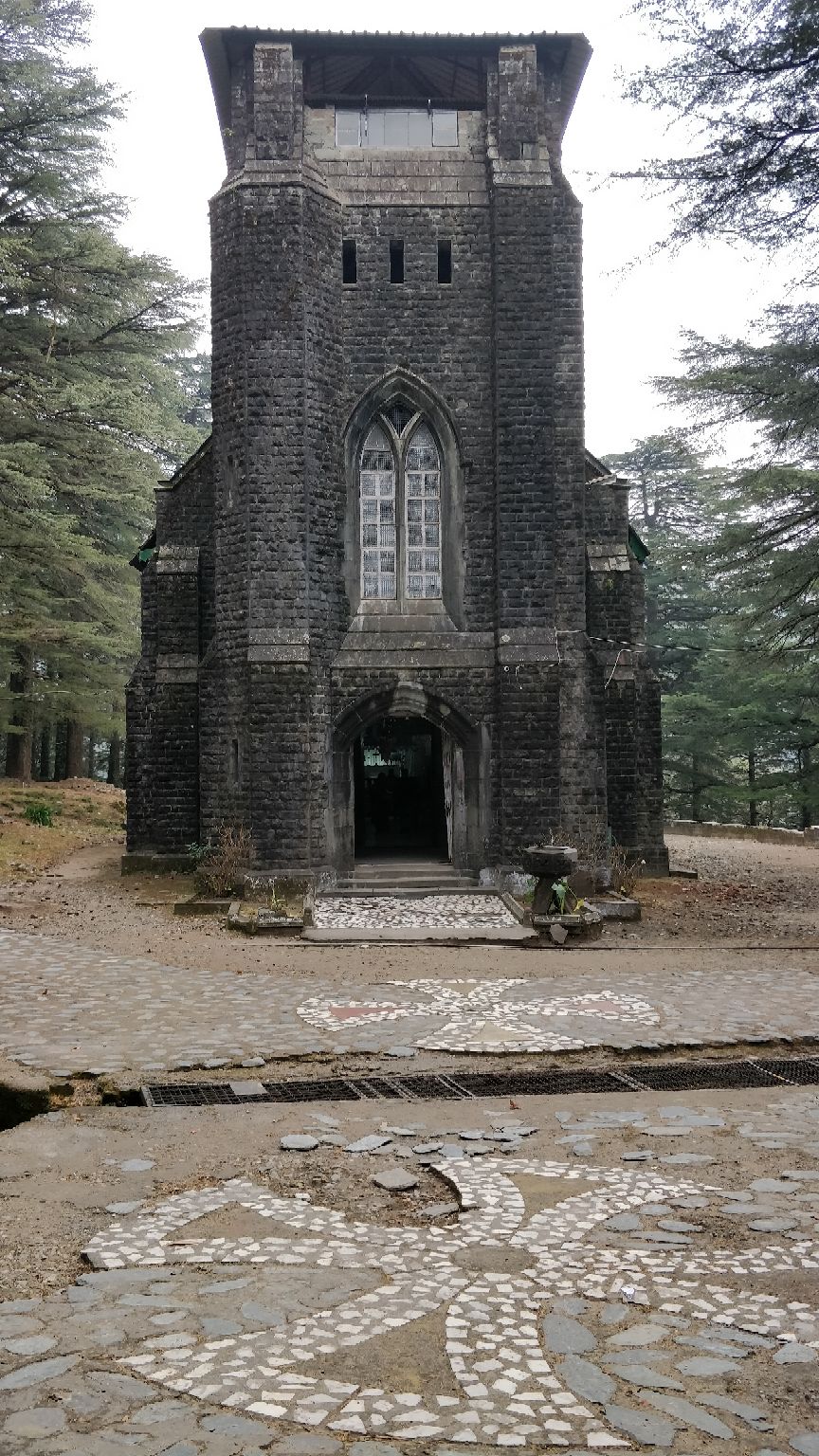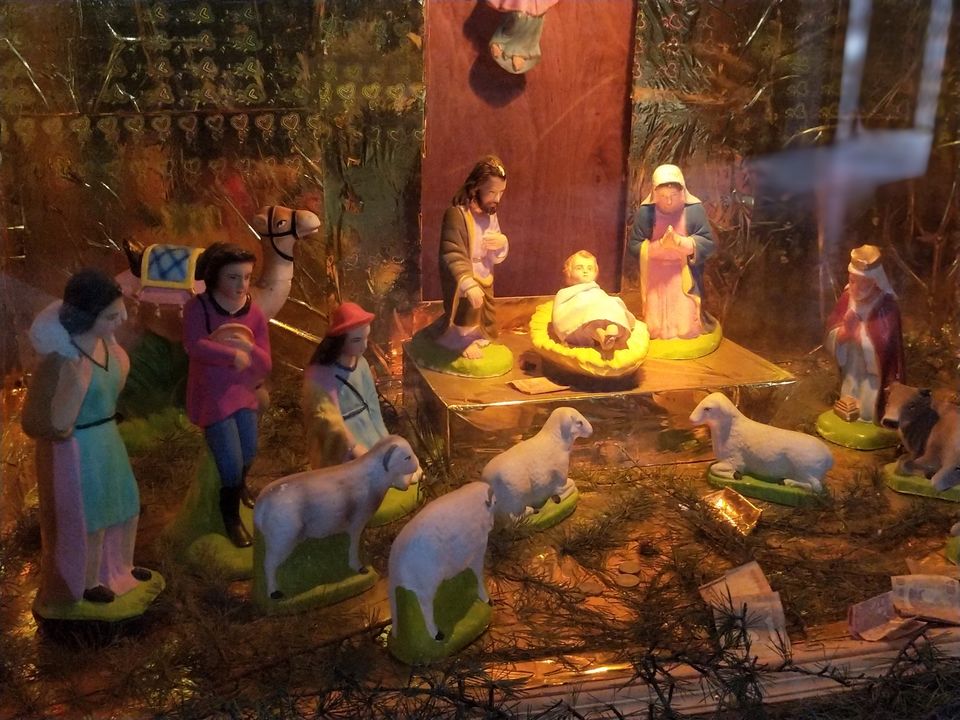 The day ended with exploring Tibetan Market in Dharamshala, its lively market with lots of things to explore, shop and eat.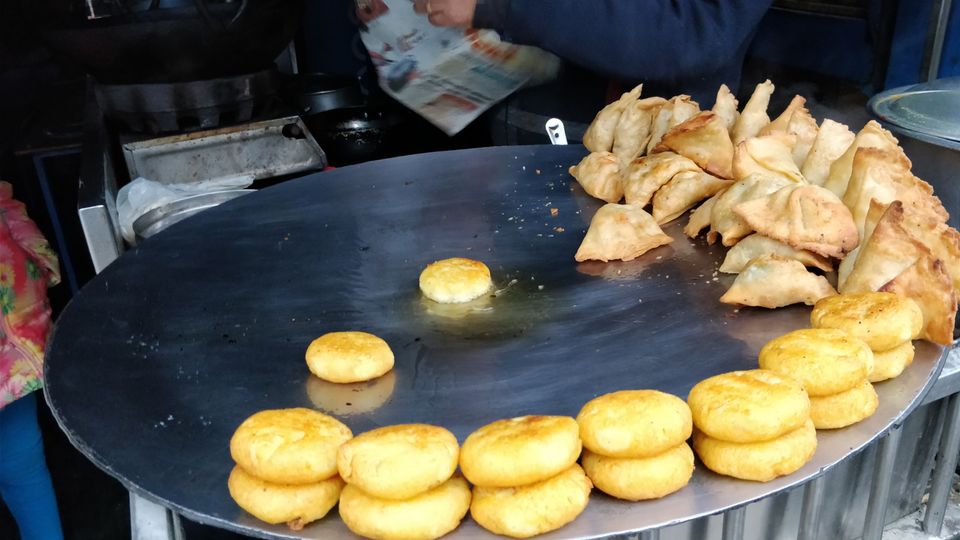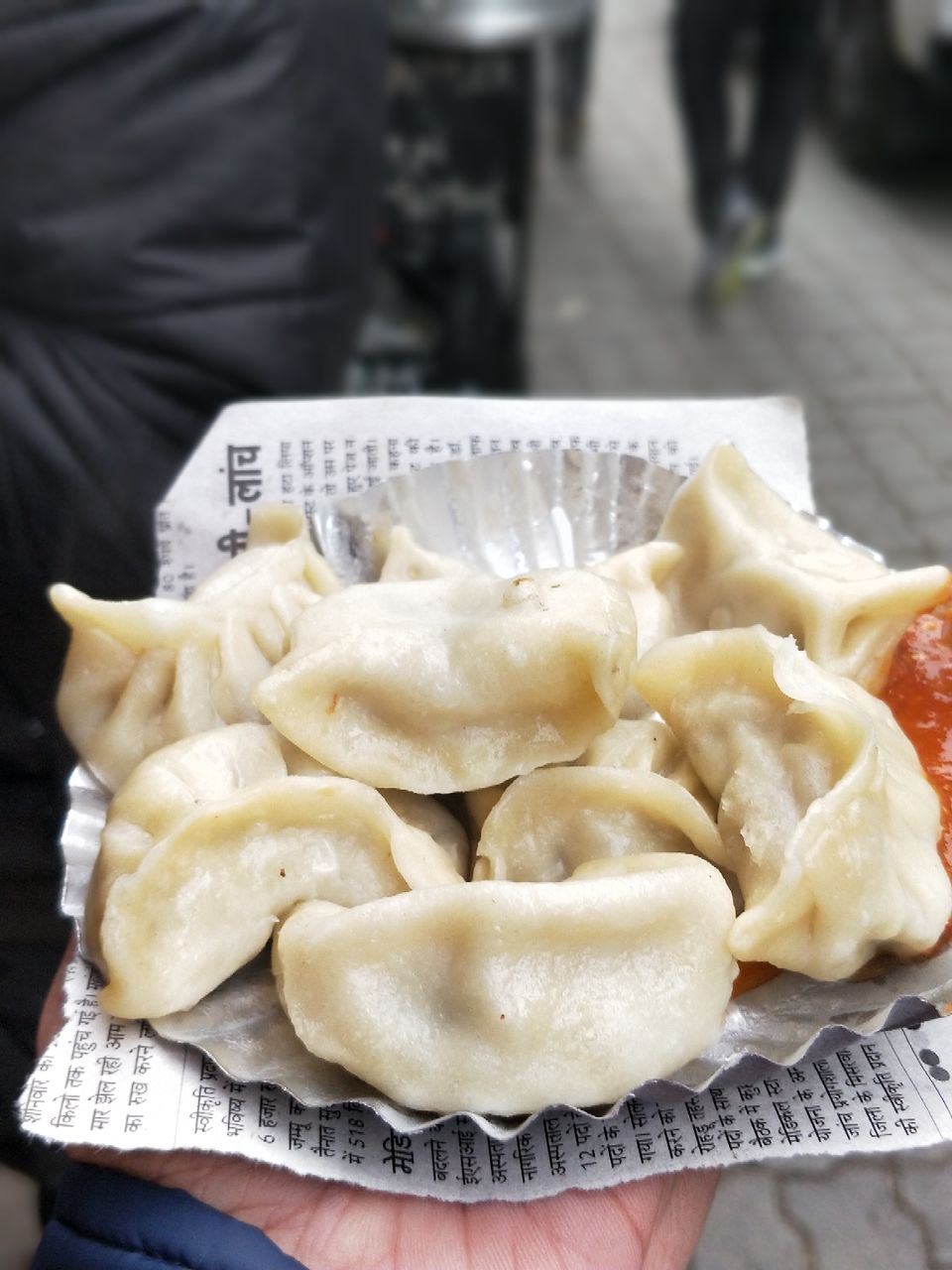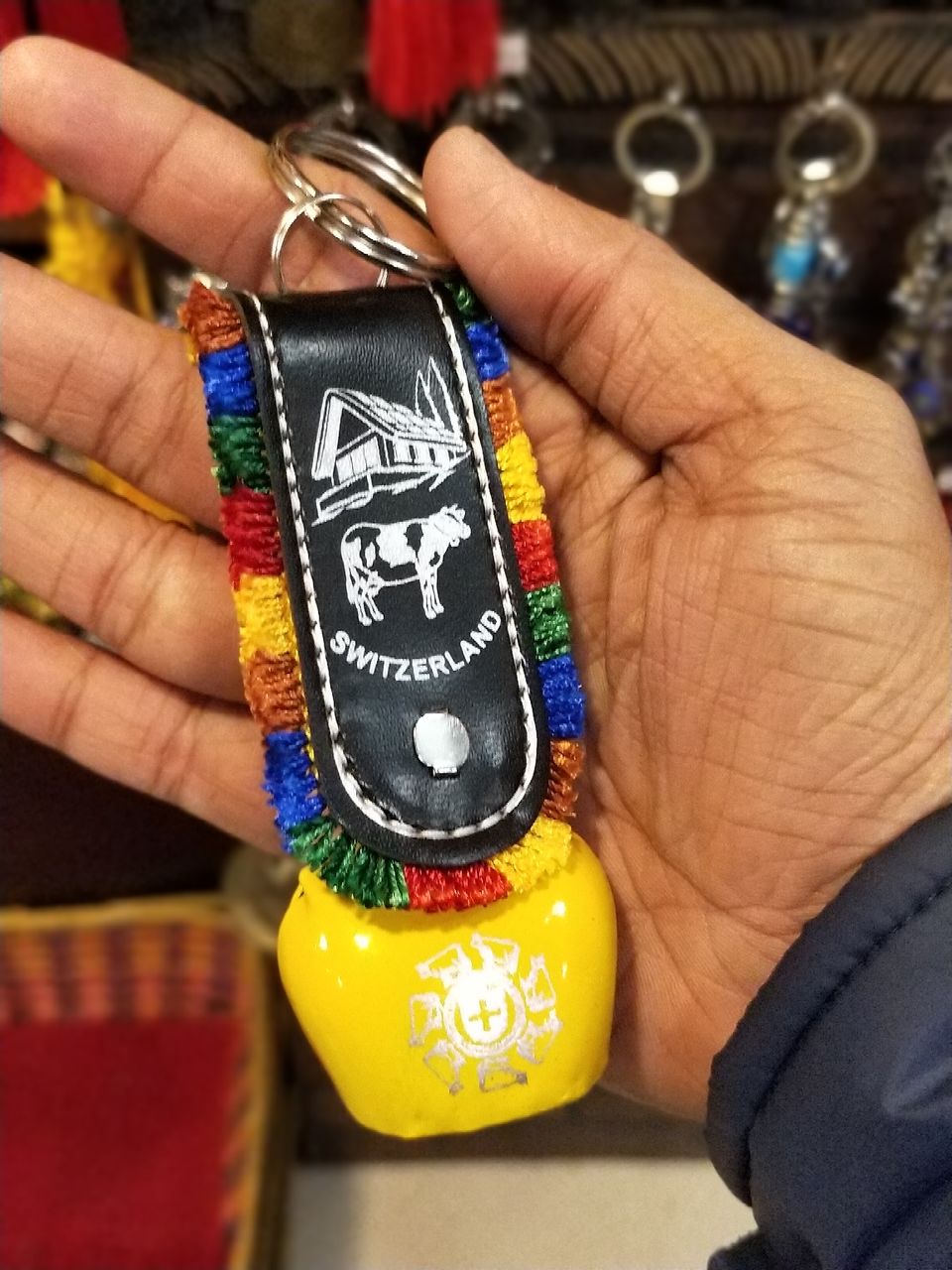 Last day of my trip. I left my hostel & I already started missing it.
This place needs no introduction. Imagine watching a cricket match and the spectacular view of the surrounding mountains at the same time.
This was the last location of my trip. I watched a movie in dharamshala , had a lunch and before I know it was time to say good buy.
Everyone should do this at least, once take a break & go on a solo trip. It might look scary at first but once you are on it , I am sure you won't regret it. Be responsible, plan properly & trust your intuitions.
Some of the costs can be reduced significantly, such as flight( if time is not a constraint), inter-city travel (public transport is good option is very affordable).
COST INVOLVED:
+ Mumbai-Delhi flight: Rs.5200
+ Delhi- Dharamshala Volvo bus: Rs.1119
+ Hostel (3N 4 D): 1400
+ Food: Rs.700 approx
+ Internal travel: Rs.800 approx
+ Dharamshala-Delhi bus: Rs.730 (normal ac bus)
Total- Rs.9949