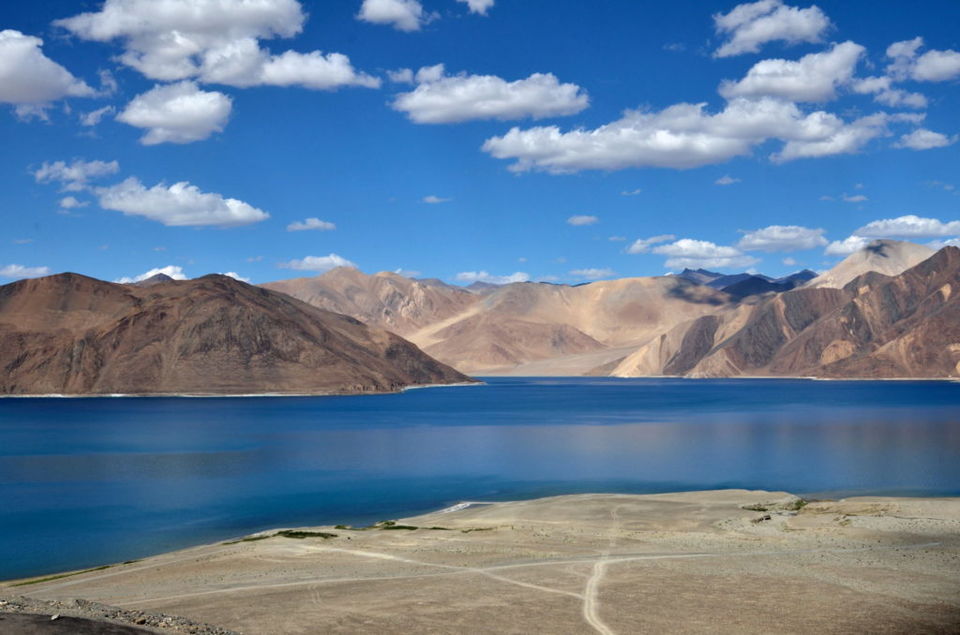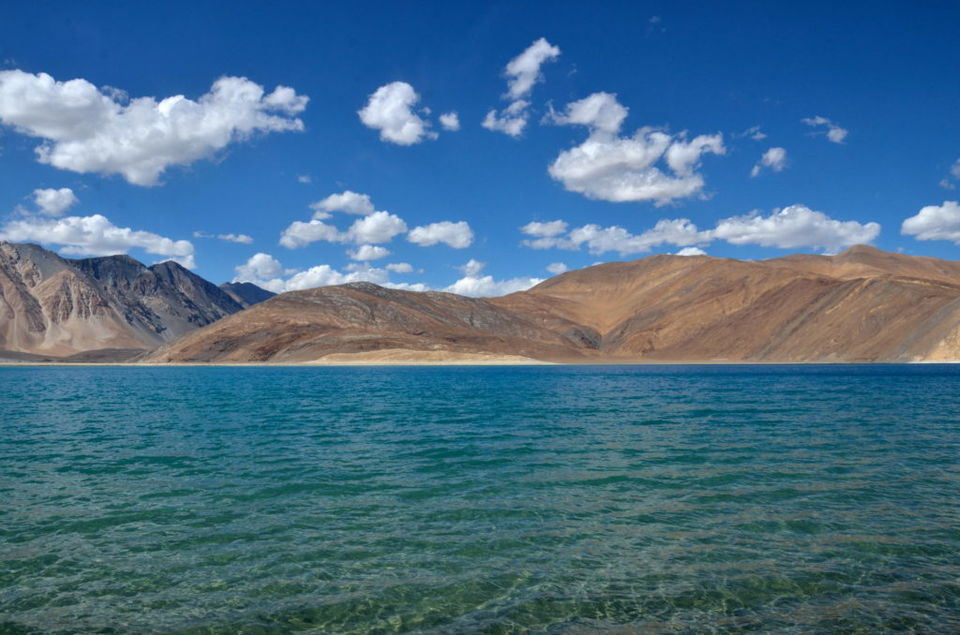 If anything that could possibly be pulling hoards of travelers, adventure enthusiasts, photographers towards Ladakh like a strong magnet the then it is deep blue waters Pangong Tso or Pangong Lake. Situated at the height of 14,270 ft above sea level around 60% of this 134 KM long saline lake falls under Tibet Autonomous Region, China. The remote location and beauty of this lake always welcome travelers who brave the distance, weather conditions and other odds with mesmerizing views. Just one glance of its deep blue water calms the mind and soothes the nerves.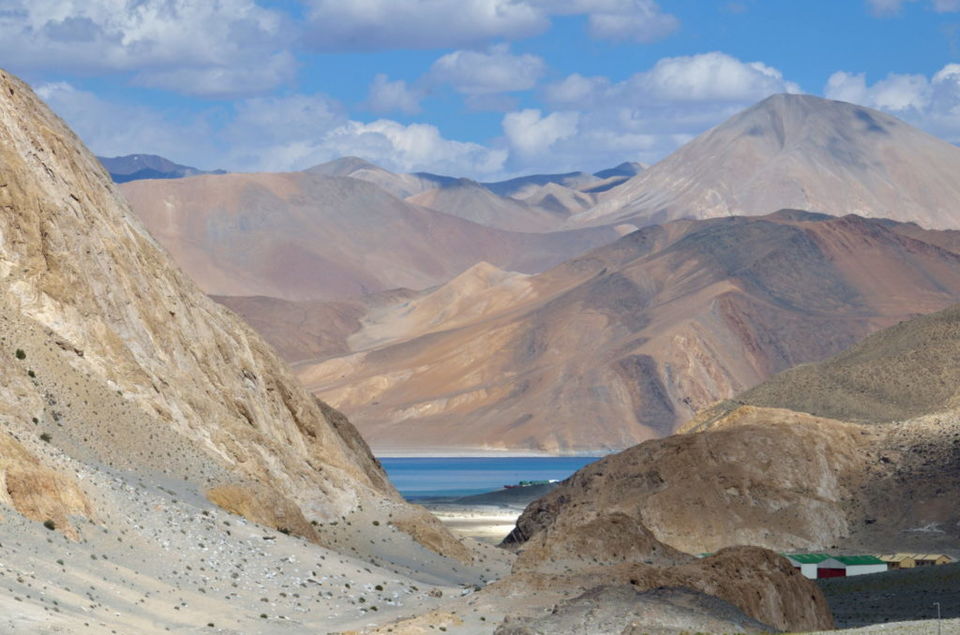 All tiredness vanishes that very moment. And the surprises don't end here! The deep blue water a moment earlier may change to sea green the very next moment and then to grayish and so on!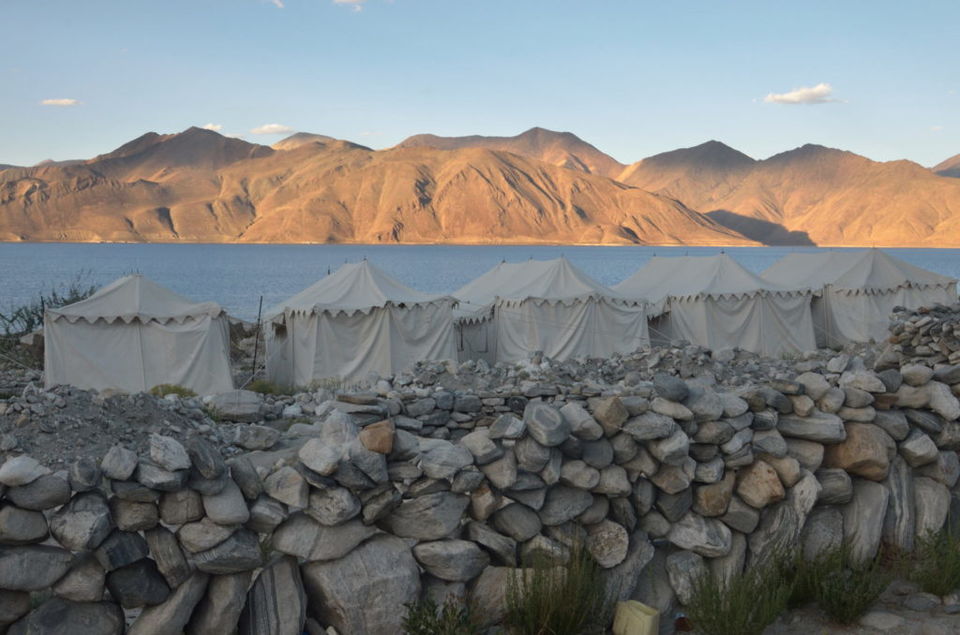 This spectacle of nature just never stops wondering and when you think the hide and seek of colours ends with sunset, think again. The pollution less clear sky around this lake is one of the best places to observe stars and take pictures of it. In quest of exploring the beauty of this place, you may eventually find yourself! It looks inviting, isn't it? Well, It is very difficult to describe the beauty of this place in words.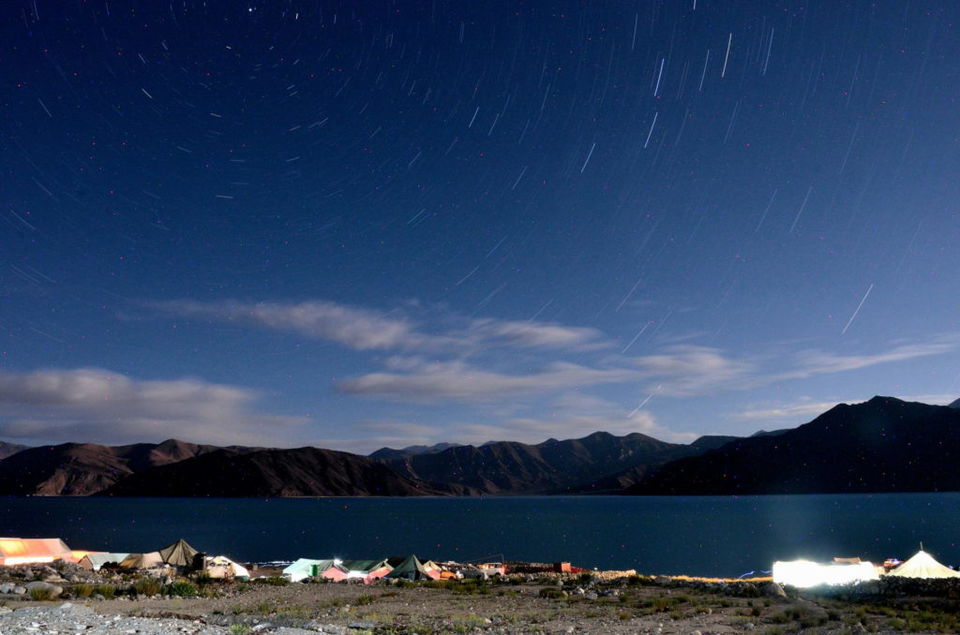 No wonder the ever-changing colours of this lake already created a special place in the itinerary of every traveler visiting Ladakh. The portrayal of this lake in Bollywood movies only added to the craze and placed it at top of most bucket lists of travelers visiting this region.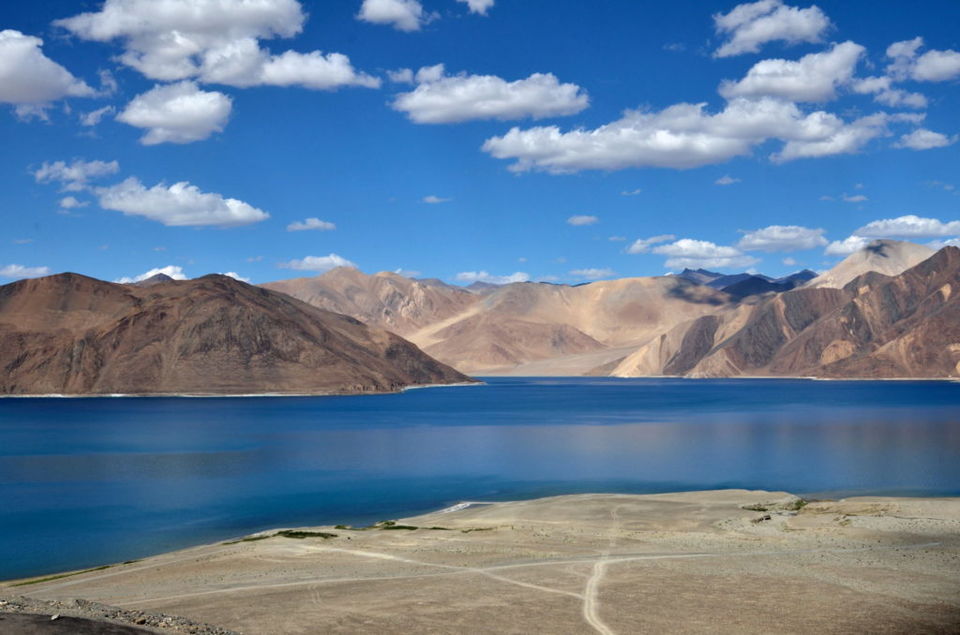 Come every season which generally starts from early May and ends by mid-October, the roads to Pangong lake and the rarefied atmosphere along its way and around it reverberates with dugg-dugg sound Royal Enfields. The other high caliber motorbikes and all sorts of vehicles don't lag behind too. One can also spot a few supermen and superwomen on their bicycles!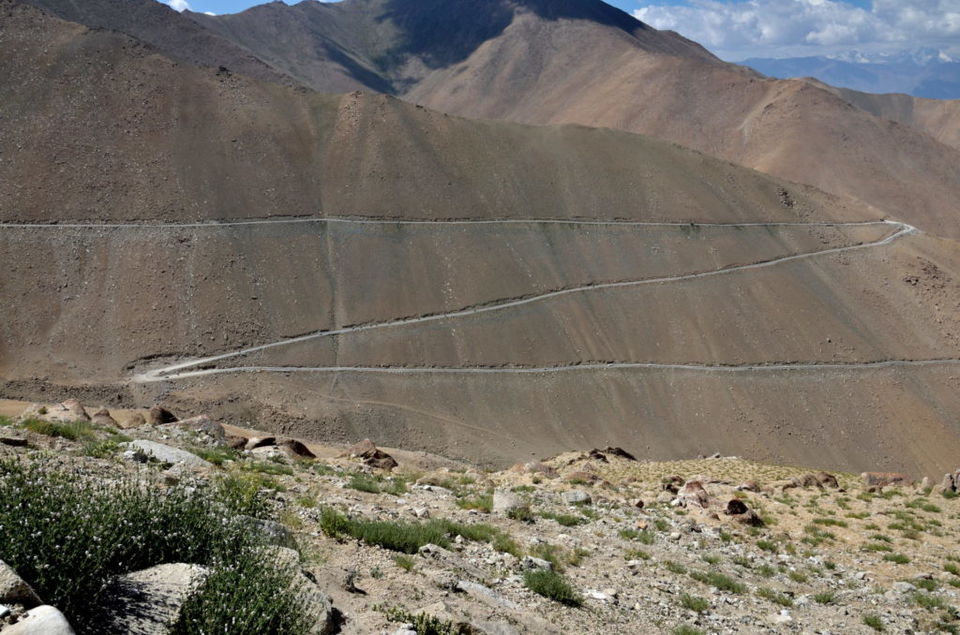 Though many travelers come here to quench the thrust of discovery many others come here to mere tick that box that says "been there, done that". Well, everyone should explore this beautiful corner of our country at least once in their lifetime. At the same time, we should keep in mind the fragile nature of this region and respect its ecosystem.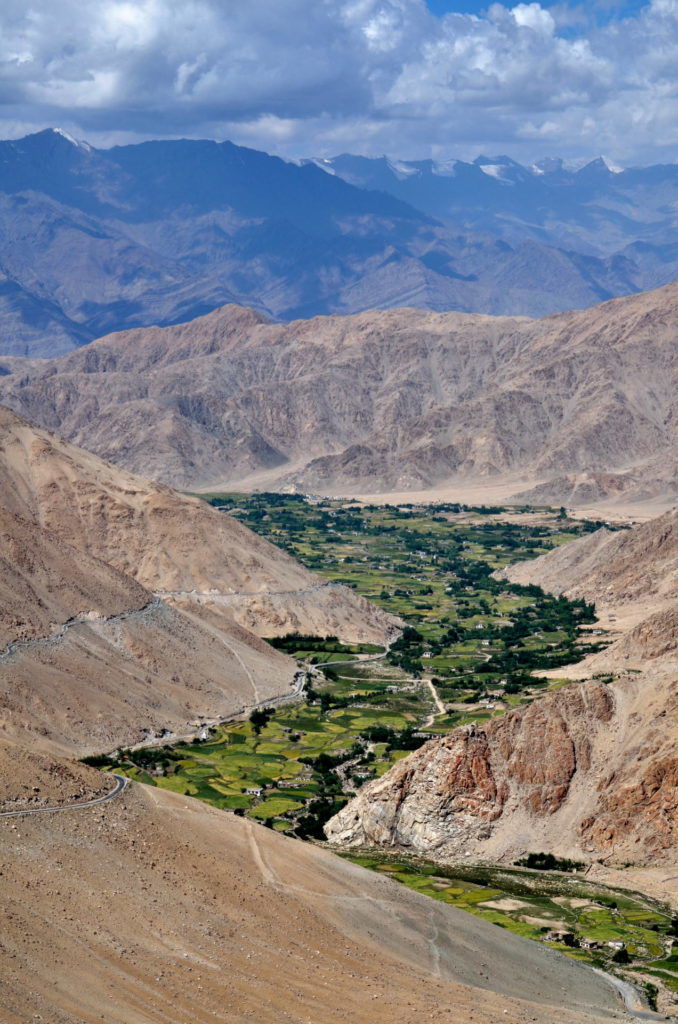 More than the number of tourists it is the irresponsibility or rather lack of sensibility of a very small segment of them sometimes damages the surroundings. Remember this goes against the ethos of this place which is essentially the epitome of beauty. Sustainable travel which respects the local people and culture of any place is the mantra of the day! A quote written on a milestone on the way to the Pangong Lake nicely summarizes it in a more effective way.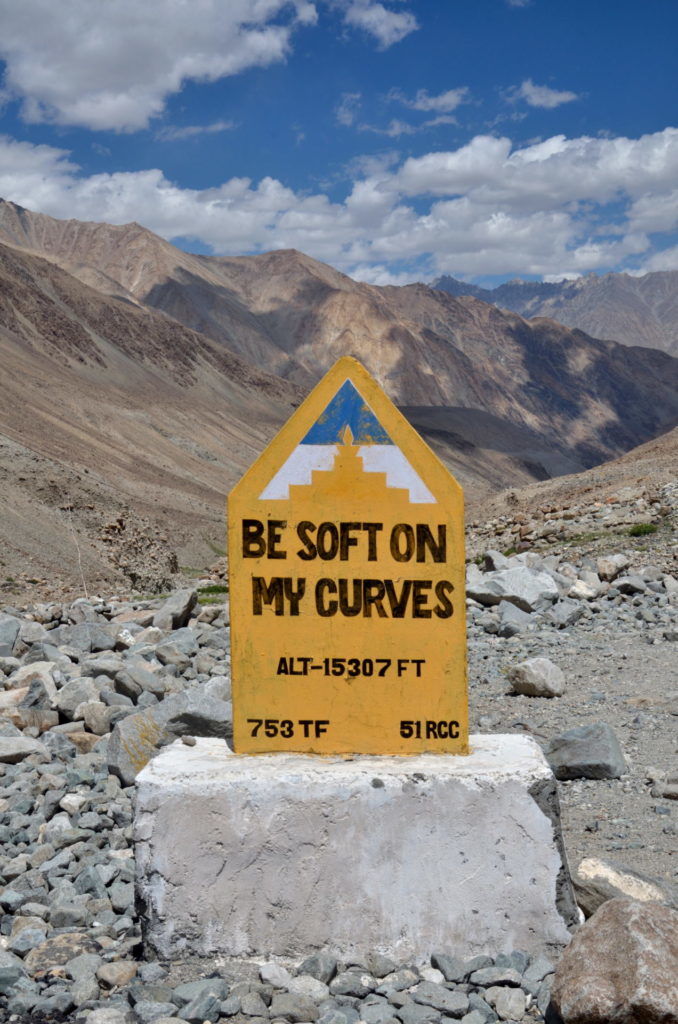 How to reach there: Pangong Tso can be reached either from Leh (223 KM) or from Nubra Valley (275 KM). The distance between the Nubra valley and Leh is 160 KM. The road from Nubra valley is a treacherous one and tiring but saves one full day and efforts to come back to Leh and then proceed towards it. The road (and sometimes no roads) passes through one of the remotest regions hence taking care of bike or the car is of utmost importance. Finding help in this route is very difficult if not impossible.
Where to Stay- Tented accommodations are available on the banks of Pangong Lake where one can stay in night. It is advisable to pre-book it if you are planning to spend the night here, especially during pick season (Jun- Aug). I referred Devil on Wheels website which is very useful in planning everything about Leh trip.
Travel from Leh- Bike rentals are very popular, taxies on rent either fully or on a sharing basis are very common here. Bus services from Leh are cheapest but have fixed timings and stop only at designated places. Please keep in mind that buses don't take Nubra to Pangong Tso direct route, they go via Leh.
Food- Remember this place is a high altitude remote place hence has limitations. The menu is simple almost everywhere near Pangong Tso but very tasty. Do try some Tibetan food, they are fabulous.
Precautions- The Nubra valley has only one fuel station hence it is advisable to carry extra fuel, especially for bikes if you are taking this route. Leh has many options for your fuel needs but it is advisable to keep some fuel as reserve (in the plastic or metal jerry cane) even if the tank of your vehicle has enough capacity. Please appreciate the fact that these are high altitude, above the tree line Mountains. The atmosphere is rarefied hence it takes some time to acclimatize. Give yourself time to acclimatize properly. Don't rush to anything. Apply a good suns cream to prevent heavy tanning. Drink water frequently; take small sips even if not feeling thirsty. Remember these are one of the pristine and fragile mountain areas of the country hence please do not litter, create minimum waste, carry it with you and dispose of it properly, minimize the use of plastic.