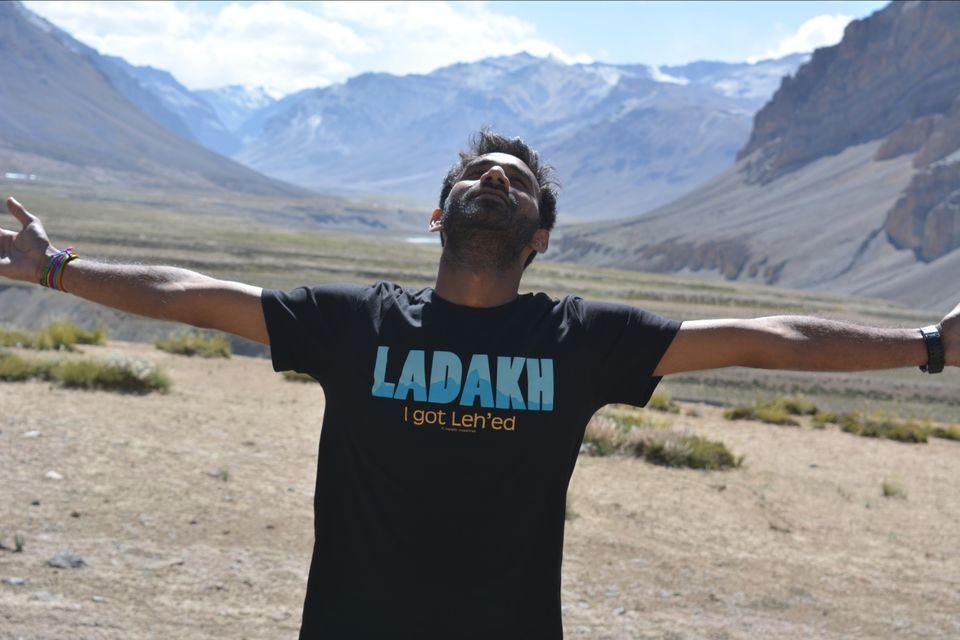 On my way to Leh, we stopped by Sissu for some time. The view of waterfall across the river is particularly spectacular.
Area is so beautiful and has facility for tourist to stay here. The Hotels of Sissu are Hotel Triveni and few Home stays and Goldrop Luxury Camps which gives the chilly feel of area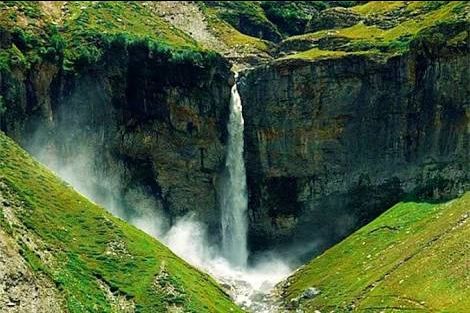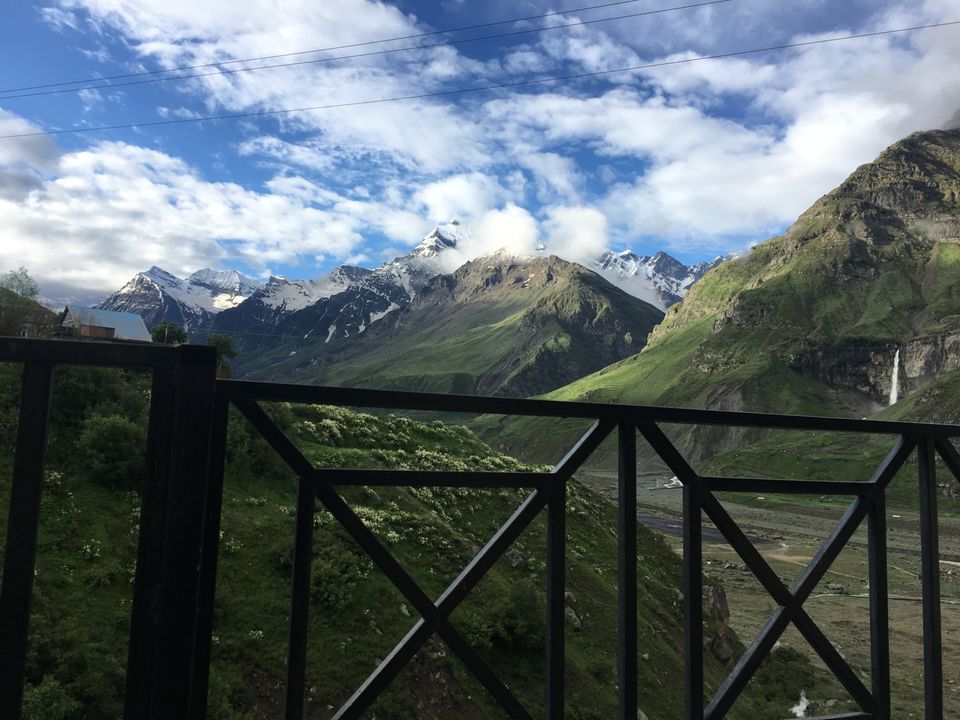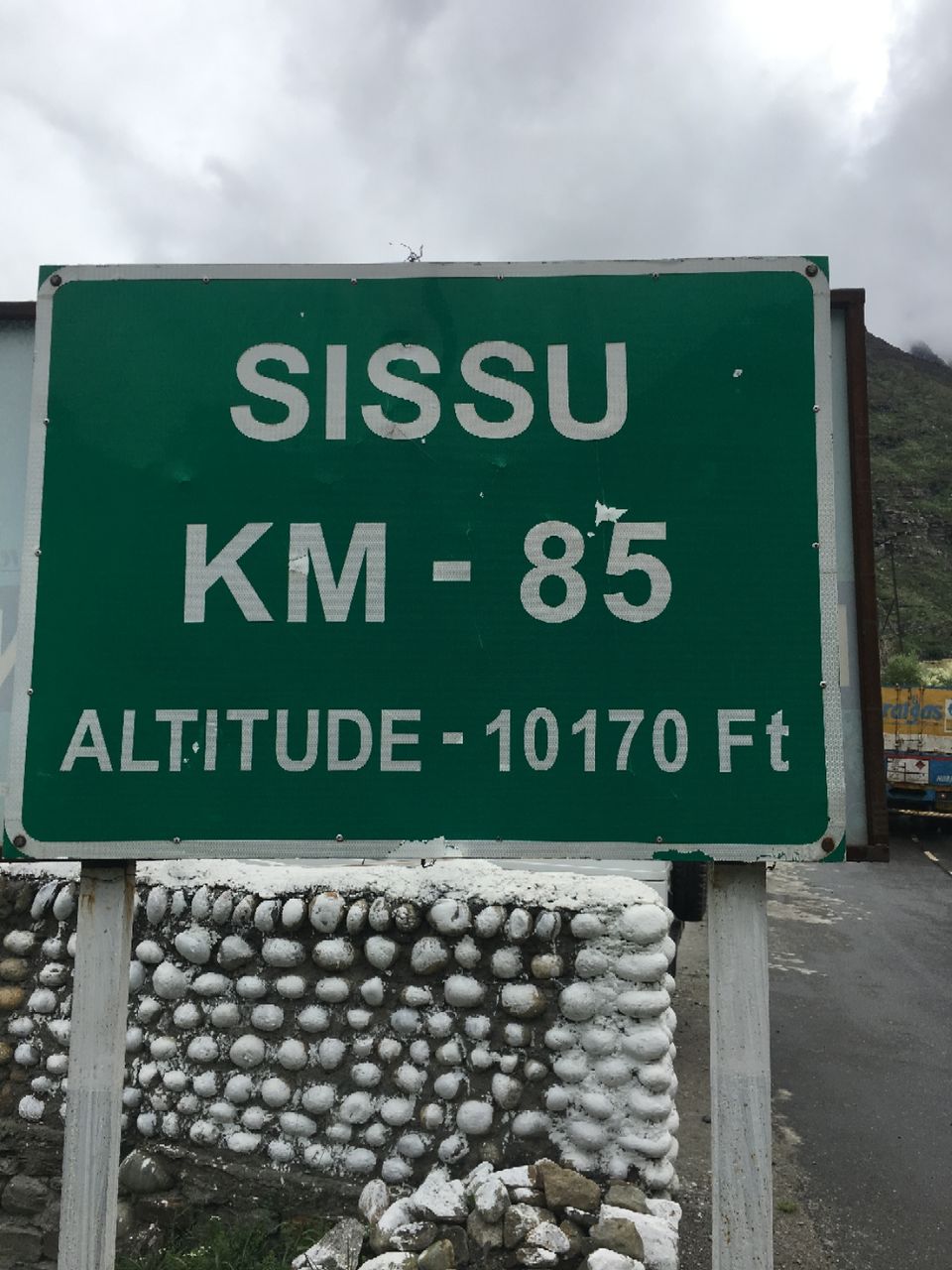 Sarchu is located 220 Km away from Manali. Sarchu is an overnight layover on the Manali Leh Highway with tented accommodation.
Sarchu is also a well-known trekking point where the difficult trek into the Zanskar region of Ladakh starts.
Exceptional beauty and the barren splendour of Sarchu can be experienced after snow melts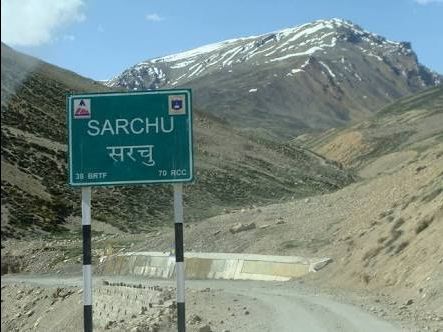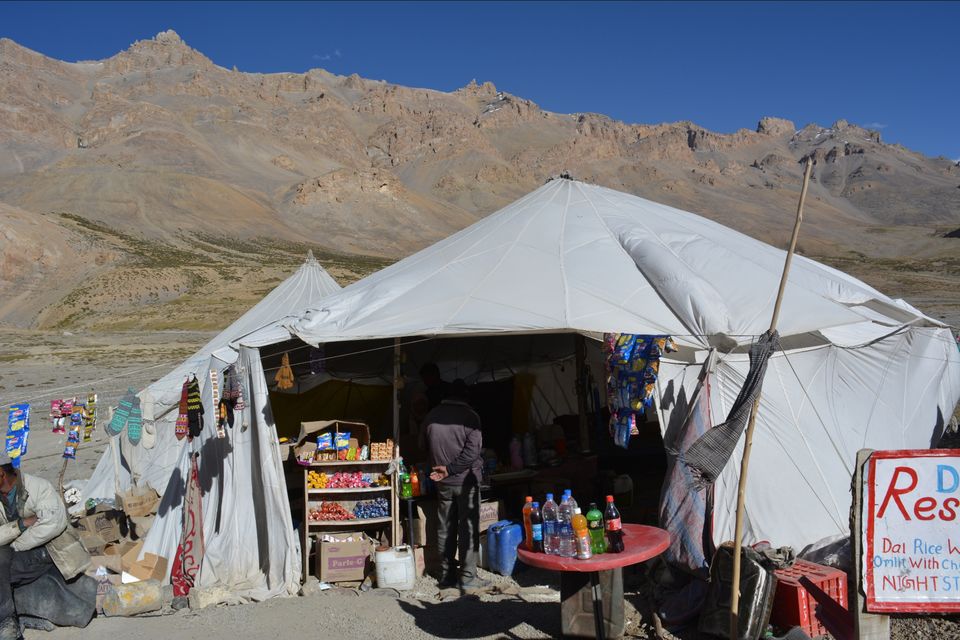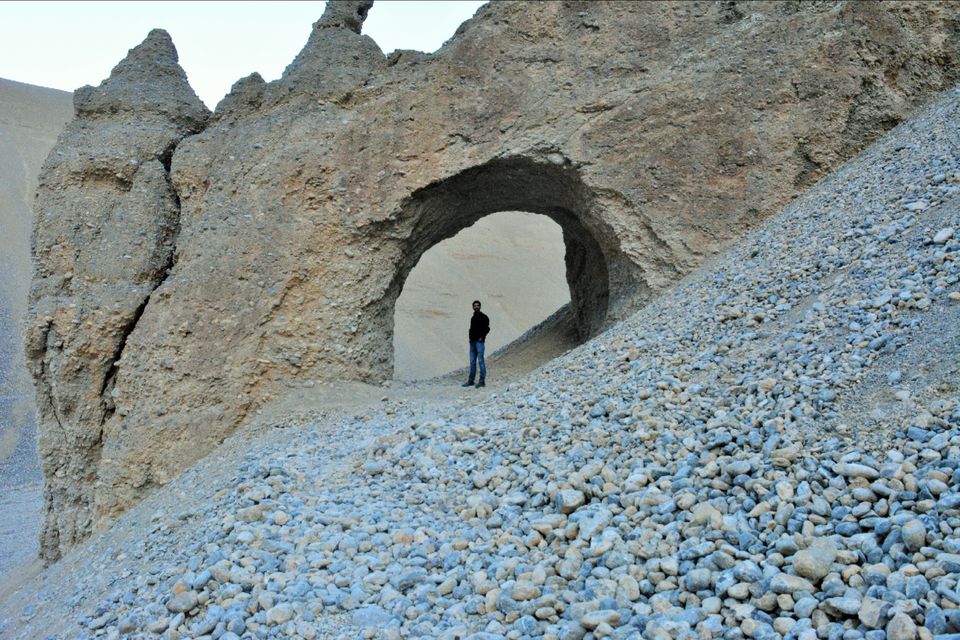 He told me to book a hotel and and around midnight you will get a Tempo Traveler, which will take u to Leh-Ladakh.
Gave him ₹1600 bucks for hotel and the Taxi fair for Ladakh.
Could not sleep that night because of the excitement, around 3am Taxi Diver(Namgyal) came to me and said "Chalo Bhaiyya".
I was a li'l nervous and excited, because it was my first solo trip
It was Me and Namgyal on a tempo traveller.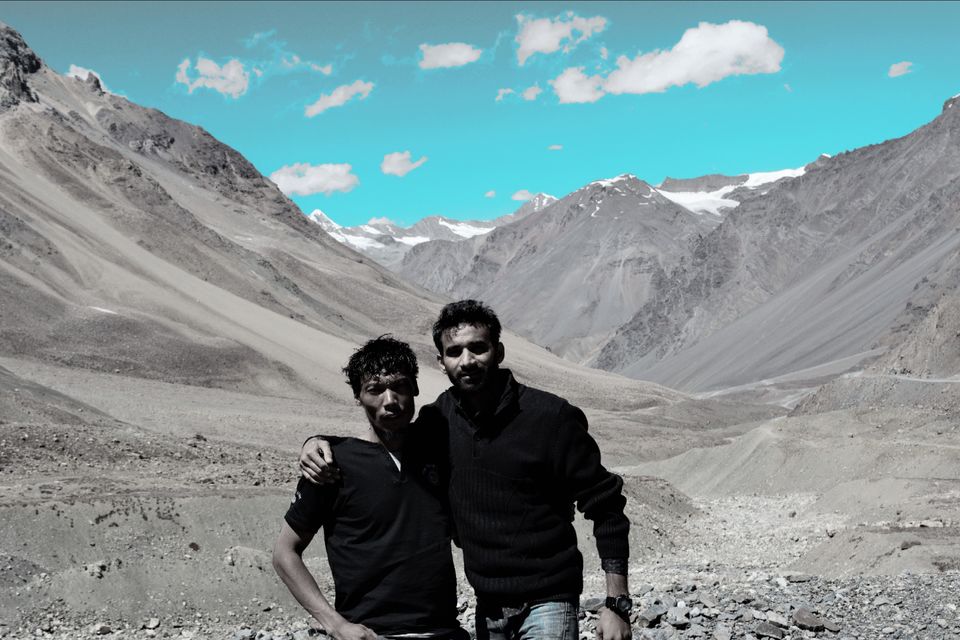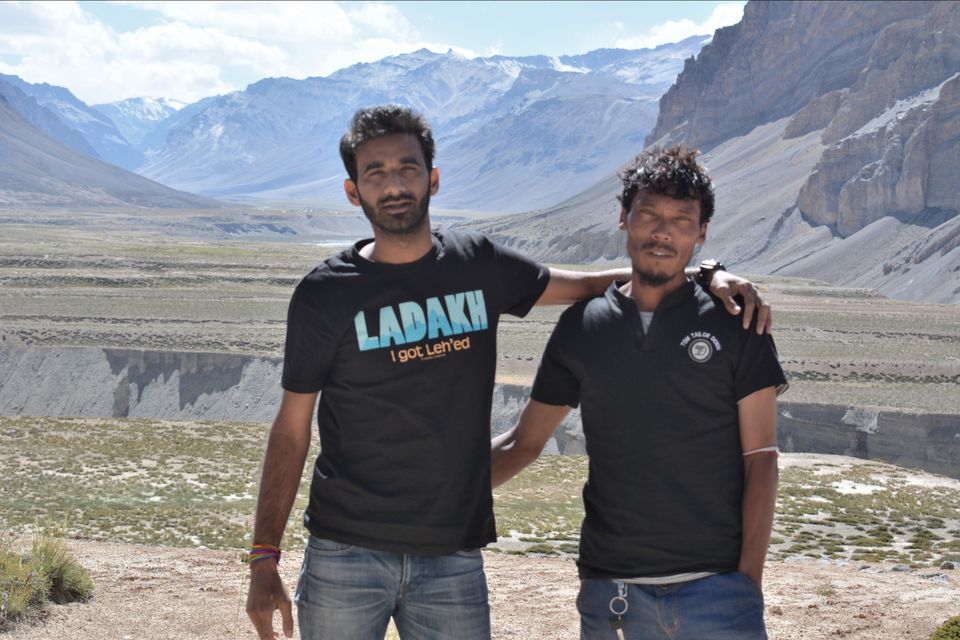 "Leh-Ladakh" as we all know its a Travelers Paradise, its one place in every Indians bucket list. A destination that has the top three highest mountain passes in the world, this destination has strong links with Buddhism and Tibetan culture, from architecture to cuisine.
PLACES COVERED:
1. Manali(1950 mtrs)
2. Rohtang Pass(3980 mtrs)
3. Sissu(3170 mtrs)
4. Tandi(2573 mtrs)
5. Keylong(3080 mtrs)
6. Sarchu(4290 mtrs)
7. Leh(3500 mtrs)
8. Nubra Valley(3048 mtrs)
9. Pangong-Tso(4250 mtrs)
I started off my journey from Delhi to Manali, was so excited when I deboarded the bus at Manali. A Taxi Driver came to me and said " Leh Jaana Hai Bhaisahab" It was a big YES.
The pass is open from May to November. It is not particularly high or difficult to cross on foot by Himalayan standards, but it has a well-deserved reputation for being dangerous because of unpredictable snowstorms and blizzards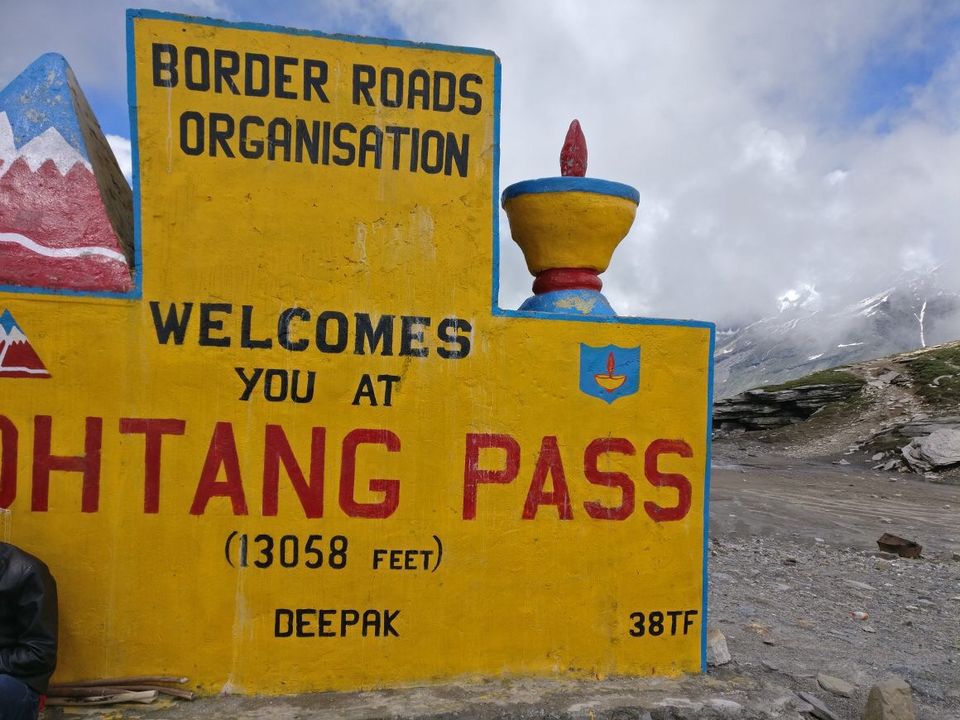 Kyelong is accessed from Manali by Manali Leh Highway, a part of NH21. It is located about 125 km north of Manali
Well Tandi is famous for its Fuel Station, after this we do not have any Fuel Station for the next 365Kms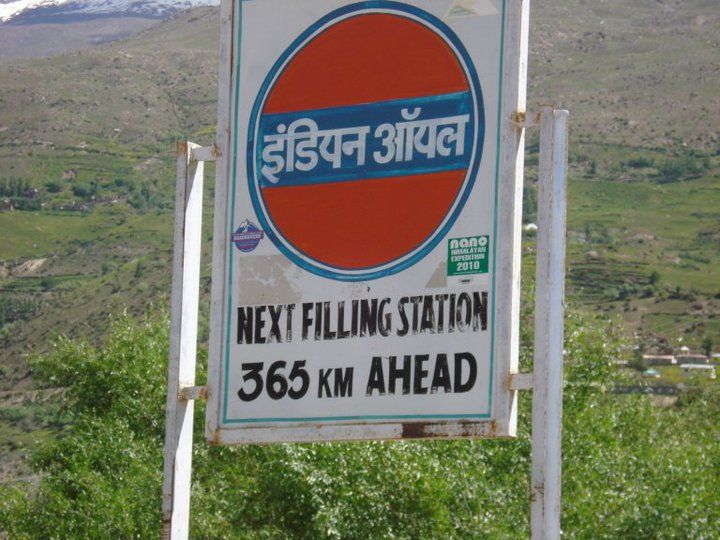 So finally I reached Leh, so excited to explore further.
As I did not know what to do next so called up Namgyal, he guided me to the local sight seeing, from there i was on my own,
First i visited the 'Shanti Stupa' The architecture we talked about earlier can be seen here, it is situated high up on a mountain, I still remember that day, it was so beautiful that can't be expressed in few words.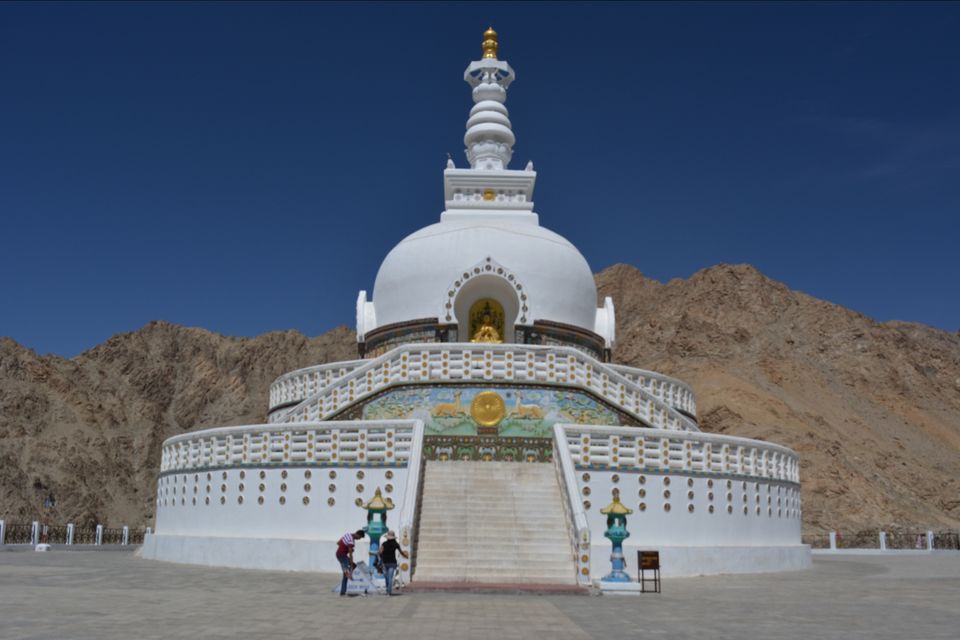 On my way to Nubra we stopped by Khardungla Pass(the highest motorable road in the world) at the elevation of 18380 ft. being there is like at the top of the world.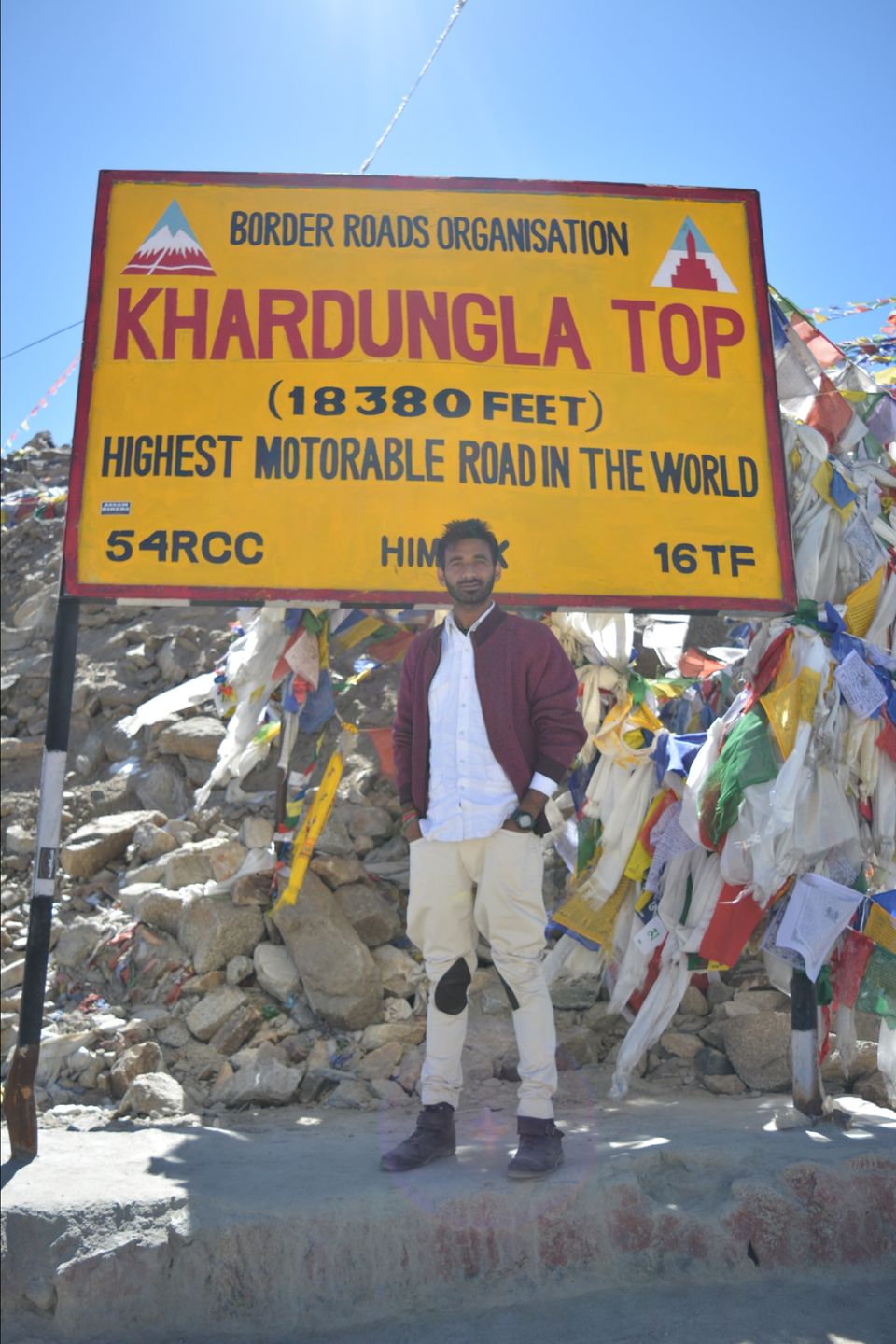 Its time to explore Leh Town, as it was my last day in town.
visited "Thikse Monestry" & "Leh Palace". spent the rest of the time with the friends that i made in Ladakh.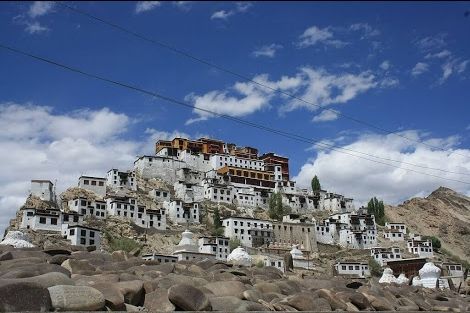 Namgyal made it so easy for me, he was so helpful in giving me knowledge about the places. I clicked lot of photographs on my way to Leh-Ladakh
If u want peace of mind, thats the right place for you to be at.
The same day I visited local market and the food hubs,
10 Foods To Try In Leh Ladakh:
Cheese from Yak's milk (Chhupri),Tigmo,Butter Tea,Momos,Thukpa,Thenktuk,Mokthuk,Qahwa,Kulcha,Langar.
About the local market, you can buy dryfruits, winter clothes prepared by Yak wool.
The same day in the evening I called Namgyal again to have a cup of tea, he introduced his friend to me, who is also a driver(Tsewang Chokdup).
Tsewang is a local driver there who takes the localites to Nubra Valley, next day he took me to Nubra Valley.
Hunder is the place in Nubra you can visit, there you find Double Humped Camels. One can enjoy camel safari on the white sandunes, click pictures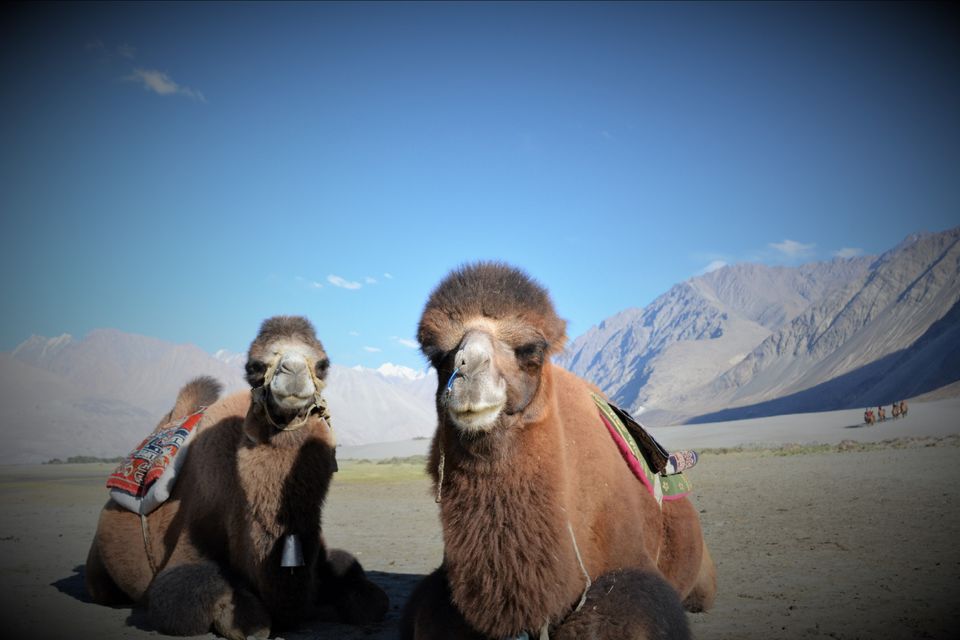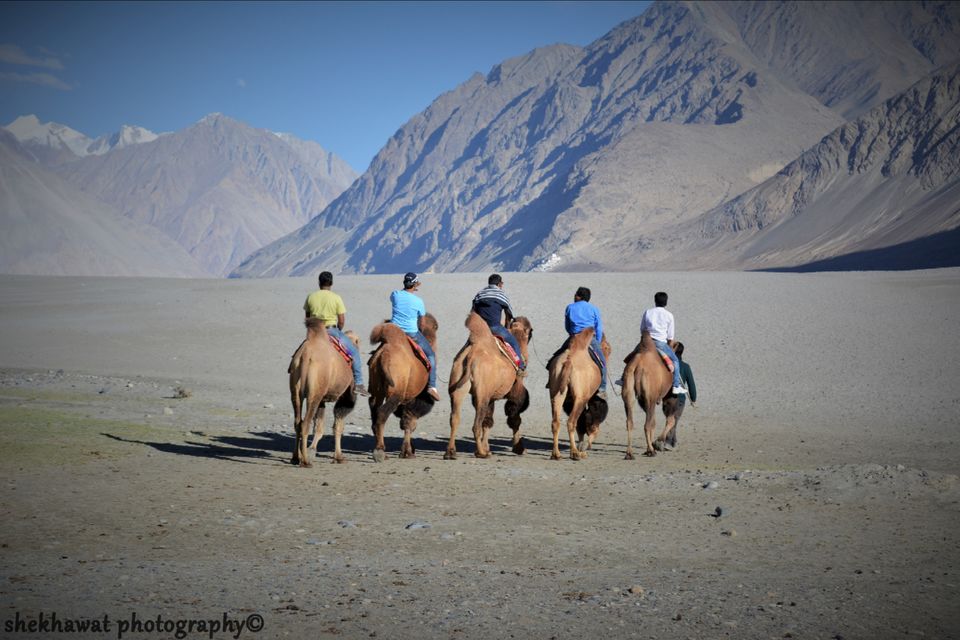 Back to Leh.
Namgyal called me in the evening to have couple of drinks with him, we met again, by that time we became good friends.
We enjoyed our drinks.
Next day I decided to visit Pangong-Tso, Namgyal introduced one more friend(Norboo).
who took me to Pangong-Tso.
Pangong-Tso can be reached in a five-hour drive from Leh, most of it on a rough and dramatic mountain road.
The route passes through the beautiful Ladakh countryside, over Changla, the third highest motor-able road at an altitude of 17,352 ft above sea level.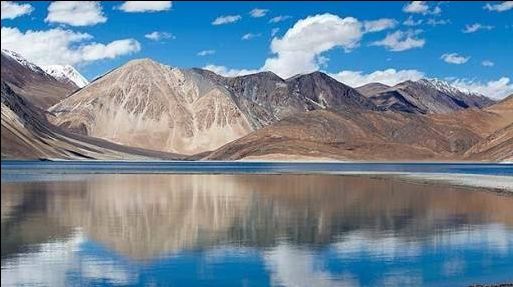 The Lake Of Changing Colours:
The sheer beauty of Pangong-Tso is the fact that the Lake displays multiple colours in the entire day ranging from Blue, Green and even sometimes appearing Reddish.
The rugged Trans-Himalayan mountains in the background make for a stunning panoramic view.
Accomodation near Pangong-Tso is very limited and not very affordable, camping is the only option if one chooses to stay near the Lake.
Pangong-Tso is a must visit and is one place that no one can express in words the sheer beauty seen there
"Fear is Temporary.
Regrets last forever."
As a courtesy, Namgyal made me drink their local drink called "CHHAANG" and made me eat "YAK MEAT", cant express the taste in words, it was too yum!!😋
My take home from Leh-Ladakh is the great hospitality that I recieved. Met lot of people, made friends, they all have gone extra mile to help me in exploring my dream destination. Really thankful to all of them.
Alot to explore...