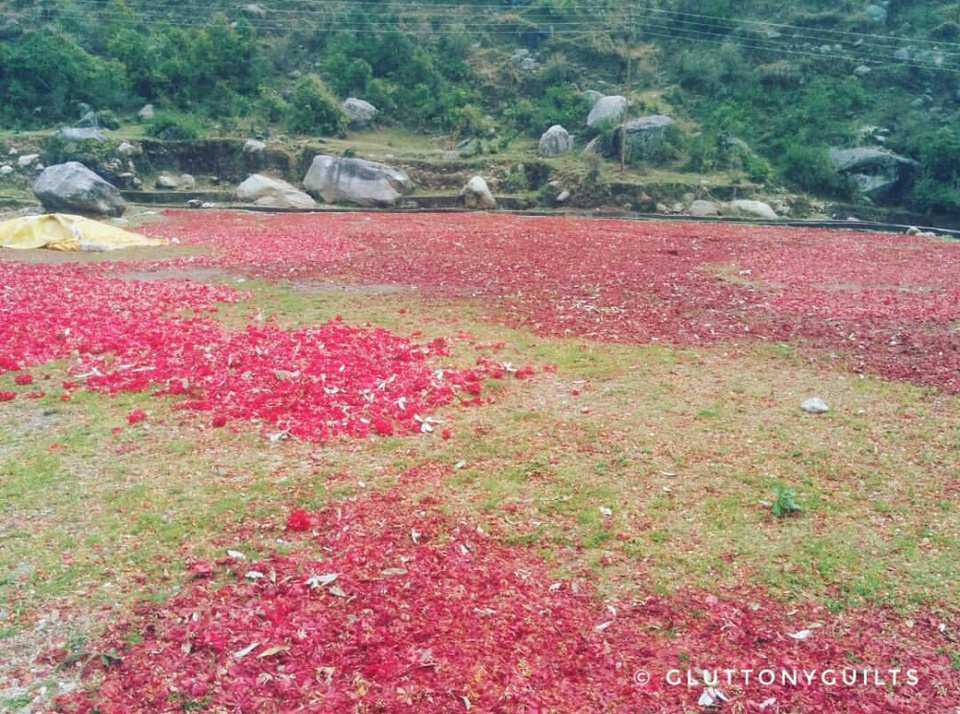 Dharamshala - the residence of the respected Dalai Lama, the second capital of Himachal Pradesh, the jewel of the mighty Dhauladhar mountain range and the abode of one of the highest cricket stadiums should be on your bucket list if you are a mountain person. It is a paradise for the trekkers - having so many trails towards Triund, Mt. Dhauladhar, Chamba, Kangra etc.
I went there on a department trip and our stay was at the Snow Monk Camp, nestled in the Khauli valley in Kangra. There are Volvo and deluxe buses available from ISBT and Majnu ka Tila in Delhi till Kangra and from Kangra where the road narrows down, you can take a tempo traveller or a local bus. You can also board a train till Pathankot but it runs for only a few days in a week and has the tendency to get cancelled or late.
Since we went in the first week of March, heavy downpour greeted us and the mountain in front of us was covered in glistening snow in a matter of 15 minutes.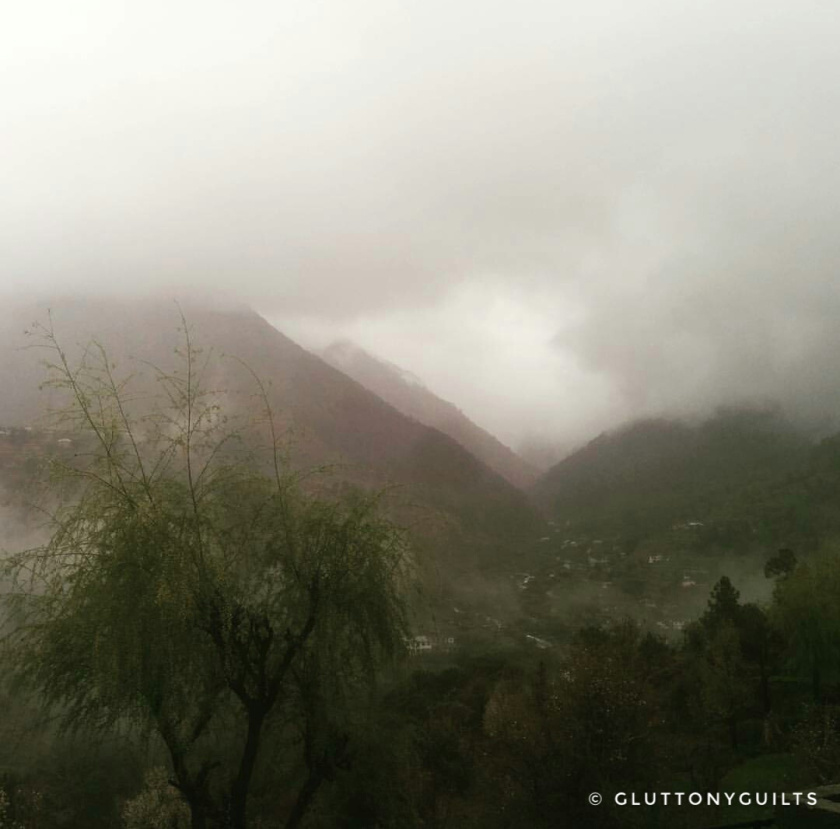 For starters, I have never been a mountain person, though I have travelled to Shimla and Solan more than an average traveller, considering their nearness to my city and my father's official tours to these regions. The altitude sickness coupled with acrophobia is a lethal combination and I have been no different. But this trip to Dharamshala was an important milestone on my travel journey as I was able to overcome my fear of heights and trekking.
Since it was raining profusely on day one of our outing, all the team building activities were cancelled and instead we decided to go for a 2.5 km long trek (single side) in the surrounding areas. The rain was wreaking havoc now and then and the trail had become quite slippery. But still, some of of the travel enthusiasts amongst us geared up for the challenge. We braved small water filled pits, slithery steps and stinging nettle on our sojourn. I was able to overcome my irrational fear of heights to an extent as walking and climbing without slipping was a priority then. But still, I stumbled quite a few times and my lone pair of shoes got wet in an already moist and cold environment.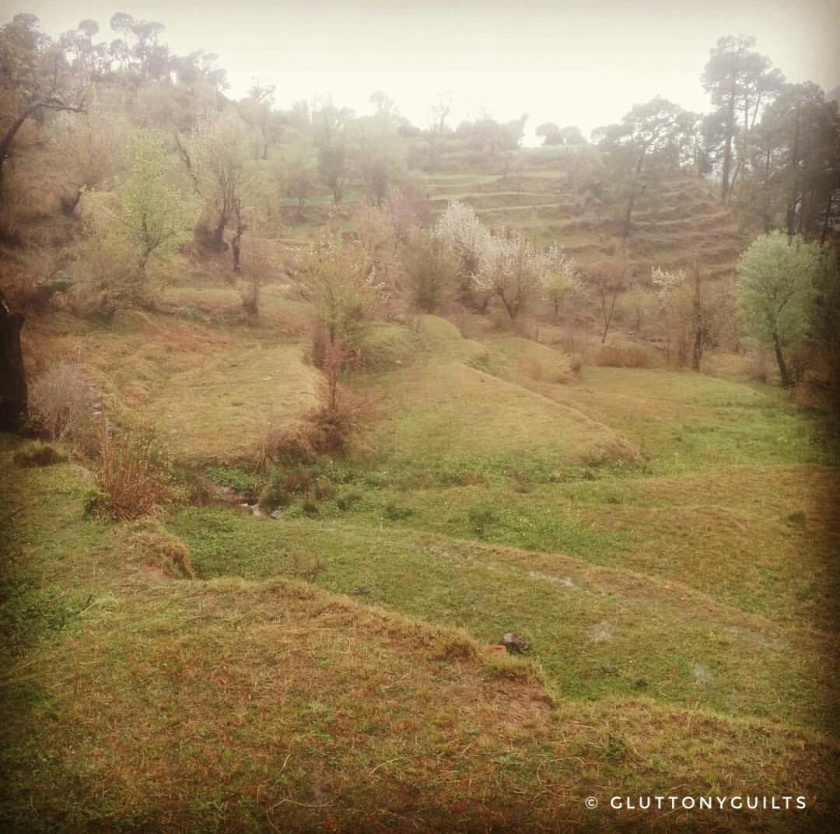 The night was a starry one sans any sort of electricity. A raging cold storm penetrated our bones - I had never ever experienced this sort of iciness in my entire life. The famed "Dilli ki sardi" is nothing compared to the biting cold that we encountered that night.
Day two came up with a bright and sunny morning and I was relieved to find my shoes all warm and dry. This was the main trekking day and we had to travel a distance of 9 km on foot towards the starting point of a glacier.
I had a heavy breakfast of milk, eggs and aloo parantha - thank god for that! You do need a heavy diet before going on a long trek as the continuous walk on an uneven terrain saps you of energy. Another precaution that I took was to carry a very small pouch carrying ORS satchets and power bank. Cellphone and hand sanitizer were meant for the pockets.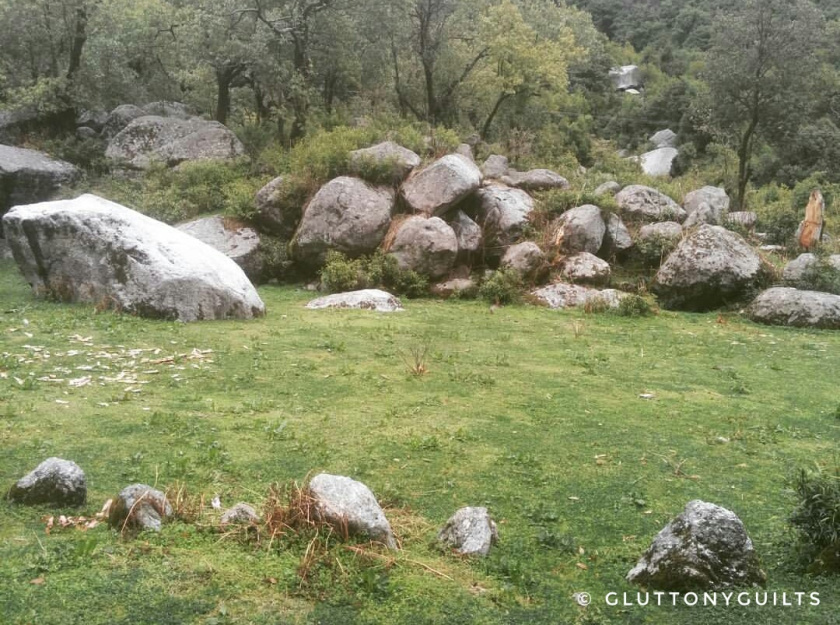 The terrain was relatively easy to begin with but got tougher with the passage of time and distance. We went from the Khauli village to a dense jungle along the Khauli river with numerous small cascades and waterfalls in between. The width of our trail was small - only one person could walk at a time with the rocks on the left and the valley on the right. We also encountered small rocks and boulders which encouraged us to use our calf muscles more efficiently. And some lovely meadows enchanted us by providing a perfect resting place for our tired bodies.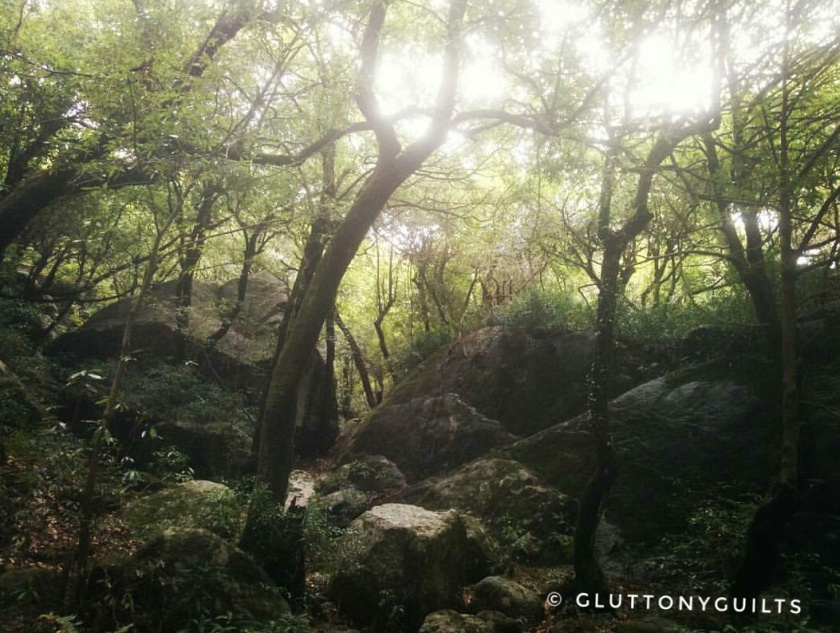 The total distance of 9 km had an elevation of 900m. So basically, the trail increased gradually but was not too steep. This was a blessing for a person like me who is not used to trekking.
I was somehow able to traverse the whole distance without any qualms or tantrums. I quiety went on, sometimes stopping and soaking in the natural beauty, sipping ORS and eating oranges while on rest and clicking pictures of the relatively unexplored area. At the end of the trek, we did not see the glacier as it had receeded but I was still happy as I had undertaken a long and arduous trek with a smile on my face and joy in my heart. The trekking instructor even complimented me on my achievement and was baffled to find out that this is my second trek and the first one which is successful. (I am not counting Vaishno Devi, I was helped by my friends there).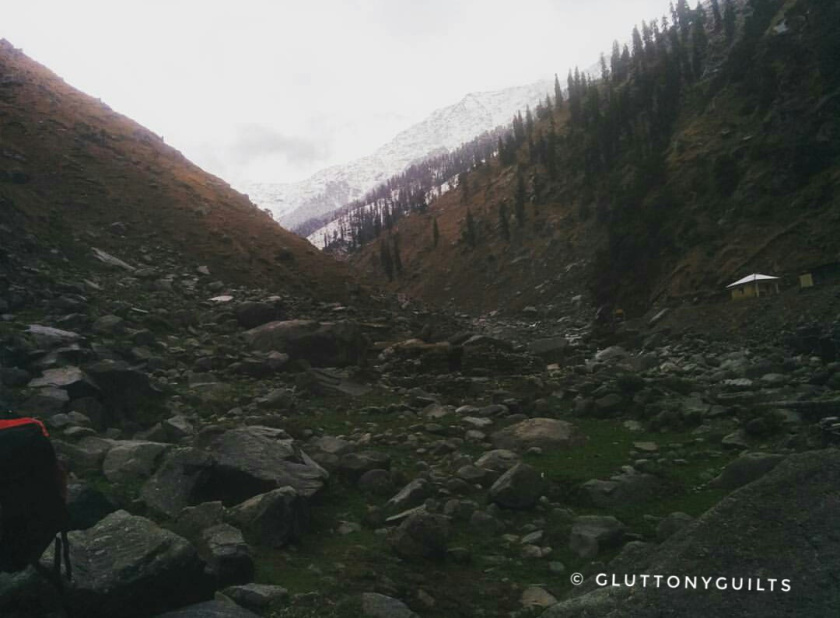 While on return to our camp site, it started raining and we had to move faster, My warm and dry shoes got waterlogged again and I undertook a 7 km long return on a precarious terrain in wet shoes. Since getting back to the comfortable and cozy camp beds was a priority, I did not let the sogginess come in my way.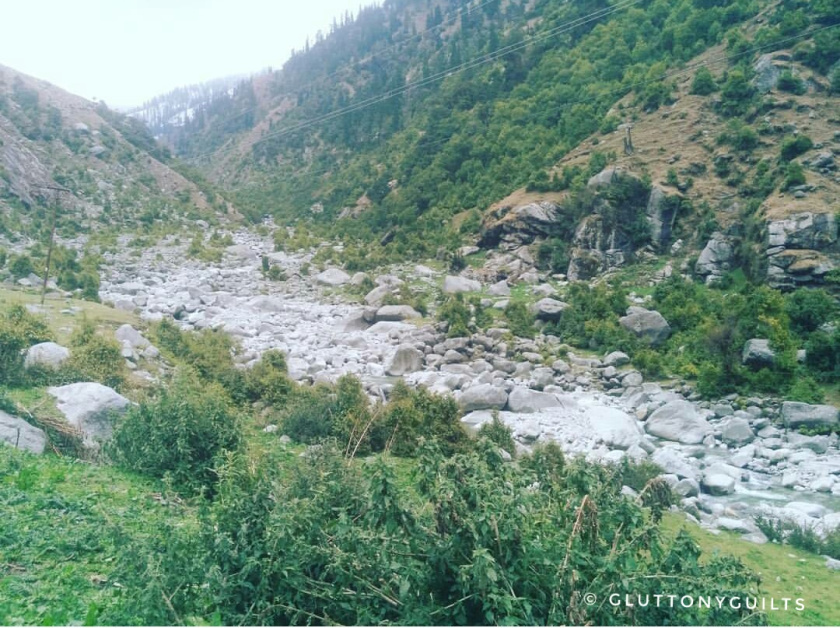 When I reached the camp and finally took the Pumas out, they were soggy beyond repair and my feet had shrunken due to wetness. But the sheer joy of successfully completing a trek with no anxious moments made me forget all that and I happily donned on my slippers and went on to have a few mouthfuls to compensate for the lost calories.