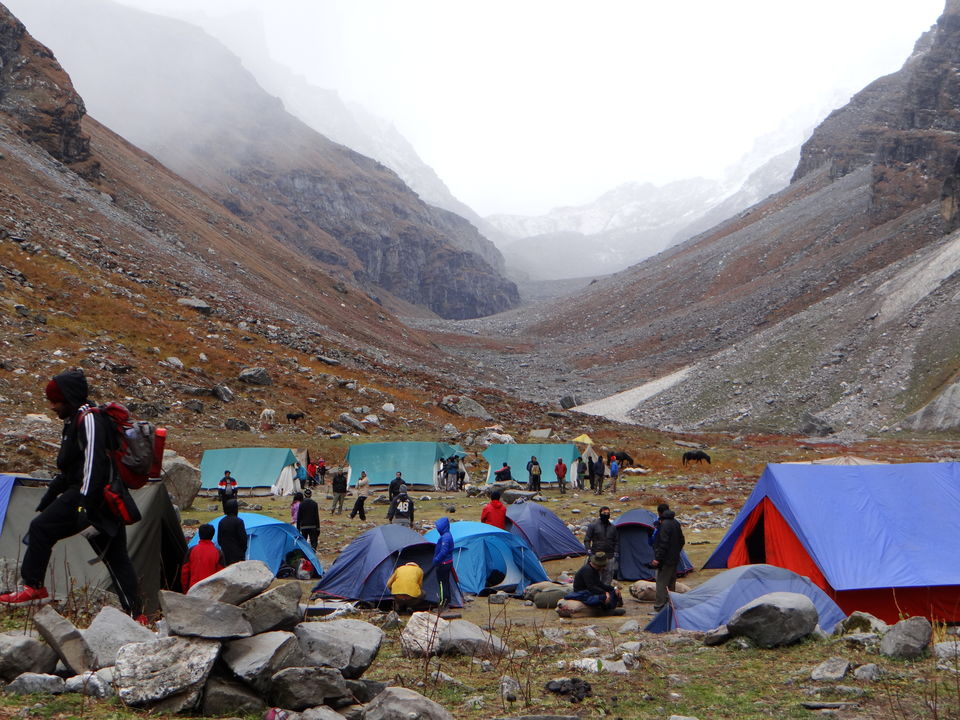 I always want to live a life in mountain. The peace and unparalleled beauty of mountain is always attract me and whenever i am in himachal i never want to come back.
I along with one of my friend choose HAMPTA PASS for trekking. Now it is one of the famous trek and detailed information is available about Hampta Pass Trek. But when we choose this trek 2 years back not much guidance was available. with little knowledge we choose YOUTH HOSTEL ASSOCIATION OF INDIA for trekking. YHAI is most trusted and reliable organisation for trekkers.
We reached Manali from delhi by travelling over night.Plenty of good Volvo buses is available. Choose one with good review. Now YHAI is also having tie up with bus operator and same can be choose for more convenience.
1. YHAI HOSTEL, Manali
On the day one we reached on YHAI hostel and we were waiting at reception for formality. I was little bit surprised by seeing the people around me. A very mix crowd person from 16 years old to 65 years old. One group is leaving for trek and one is coming from trek. Few group is making their Bi-cycle ready for cycling tour, Few are coming from Kitchen with their colorful Tiffin and Tumbler in hand. All are happy and i dont know when i seen so many happy faces at the same time.
Day 1 is only orientation programme and room was allocated to us. There are five person in a room and still be are feeling cozy and dont want to leave the place.
We started with a little shopping at Manali Maal Road. Visited Hadimba Mata temple (Must Visit), Purchased some essential for trek, play balloon game and River Crossing sport and spent night in Lazy Dog cafe (Best in Manali). After a little high we came back to hostel back silently.
2. Acclimatization
This day was reserved for acclimatization. We have told to pack our rucksacks, have tiffin and a trek of 5 hrs in local manali. we have went upto a temple and come back.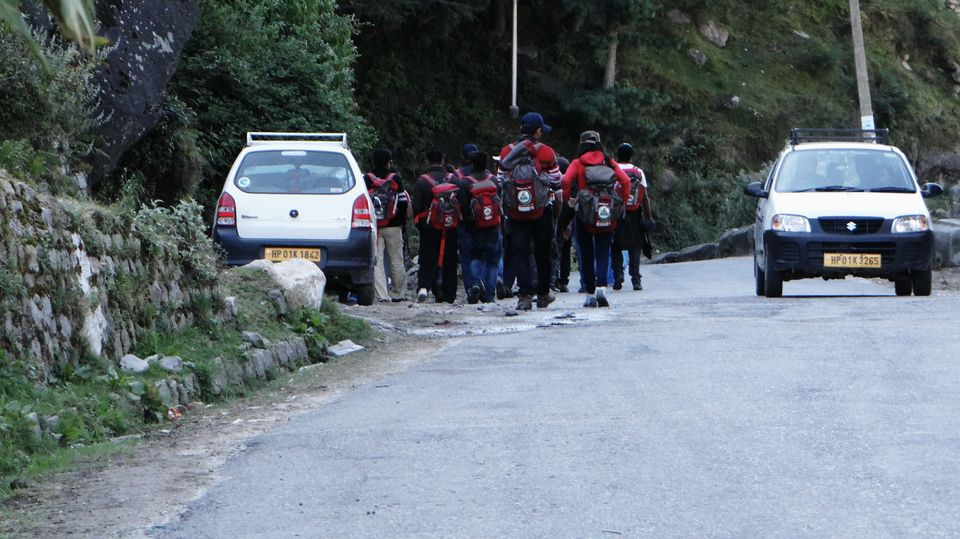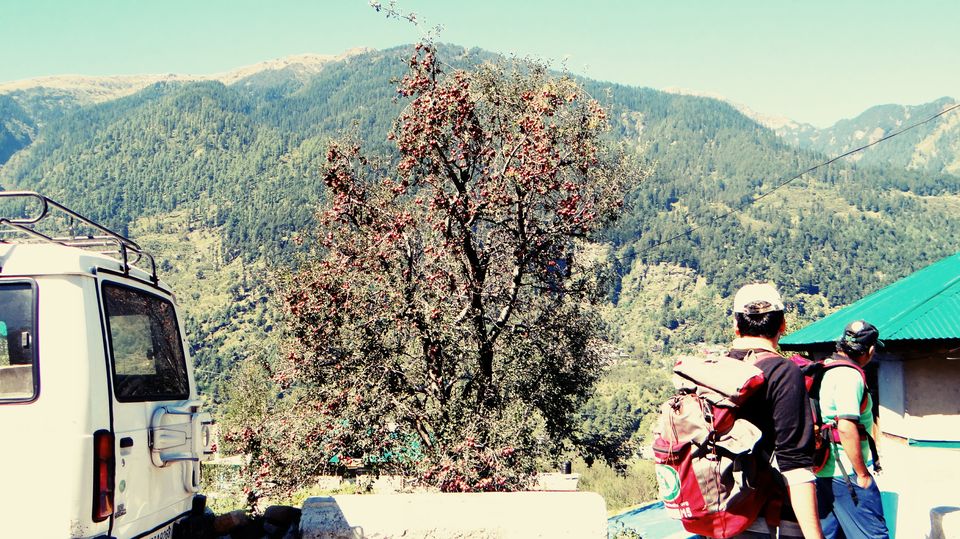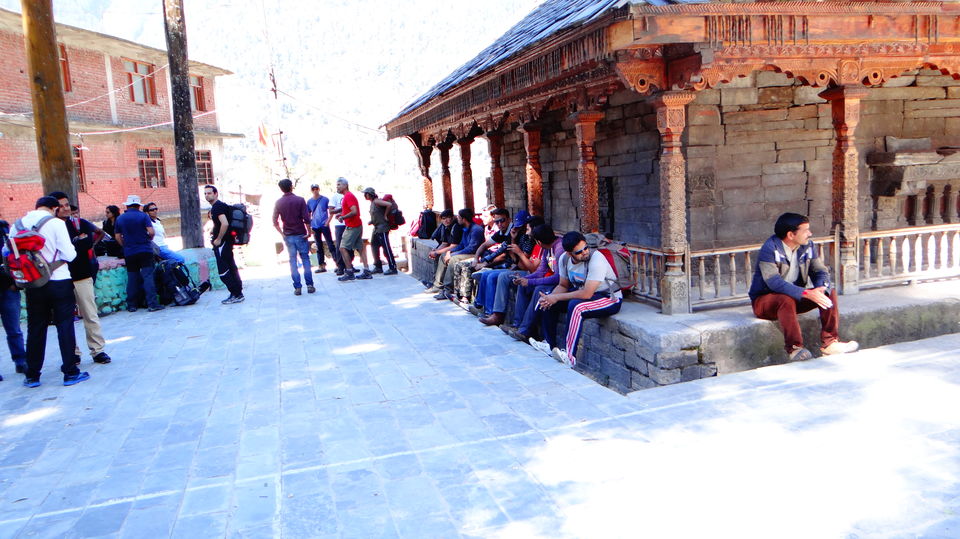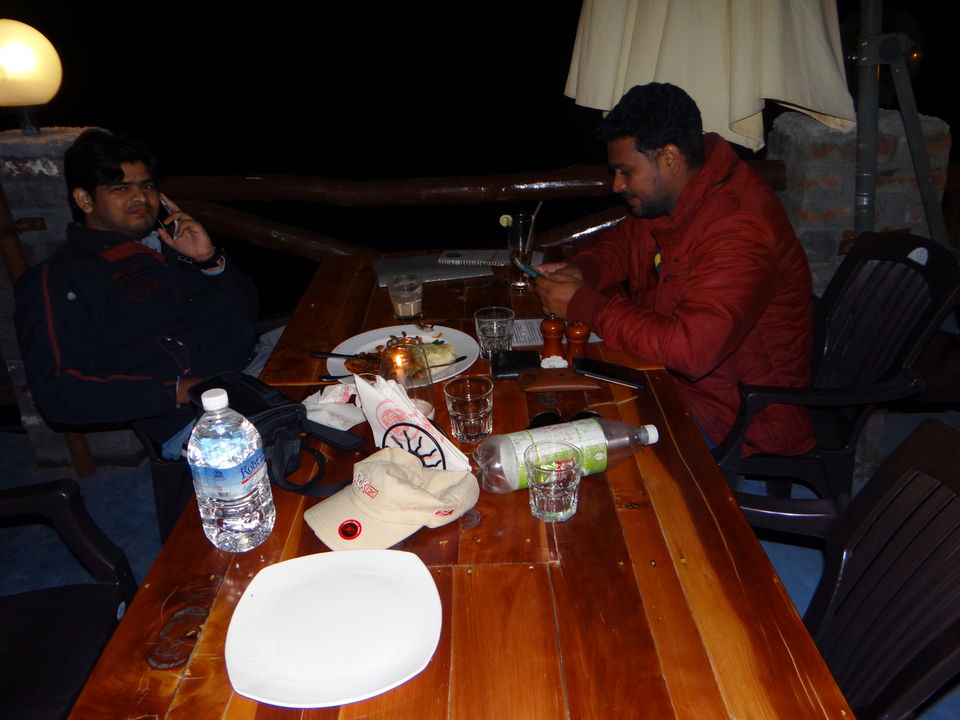 3. Prini Village
Real trek was started on day 3rd and we have made friends while staying two days in hostel. we are group of 50 people and around 12 girls, 38 boys. Age group is mixed from 18 to 65 years. First days trek is toughest part and it is true that first step is the most difficult one. This day we passes mainly through road and stairs. and after 7 hours trek we reached to Village.
It is the last village of our trekking where one can see a glowing bulb with electricity and signal in mobile tower and we had some people around in village. we have got accommodation in brick house and we meet our camp leader a little strict guy with beedi in hand.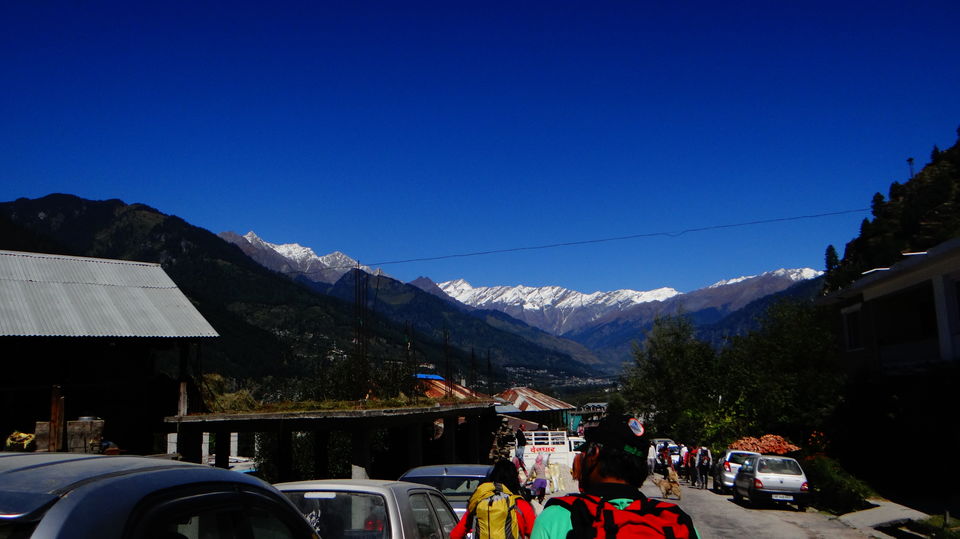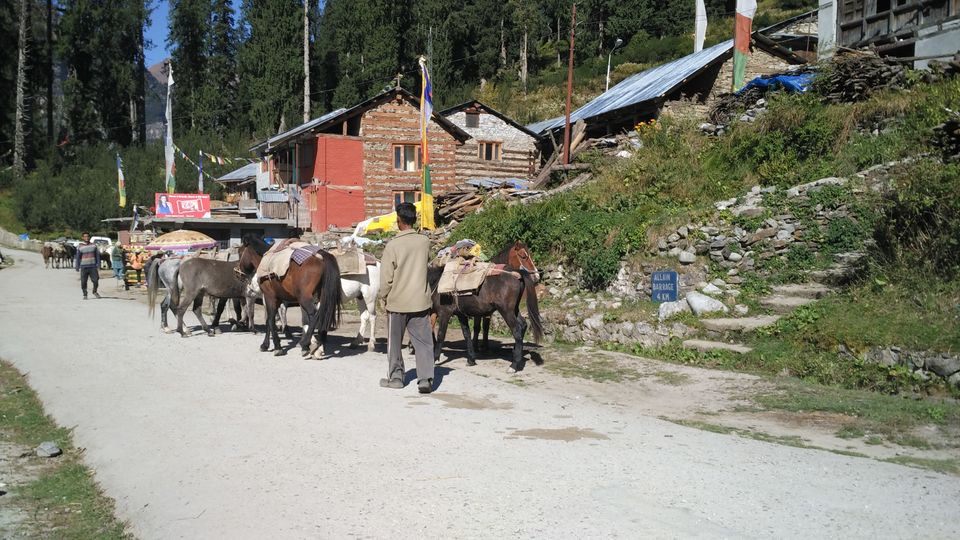 He instructed us not to roam beyond a point as Bear was active in the area and killed a cow . we had evening tea roam and has chatted with fellow trekkers. Some of them are students, few are employee of google and some has retired guys who want to quench their thirst of of travelling even at the age of 65. Two Sister are center of attraction as they are very talkative and mingle with everybody easily. we have two guide and one is guided us from front and one in protecting us from trail side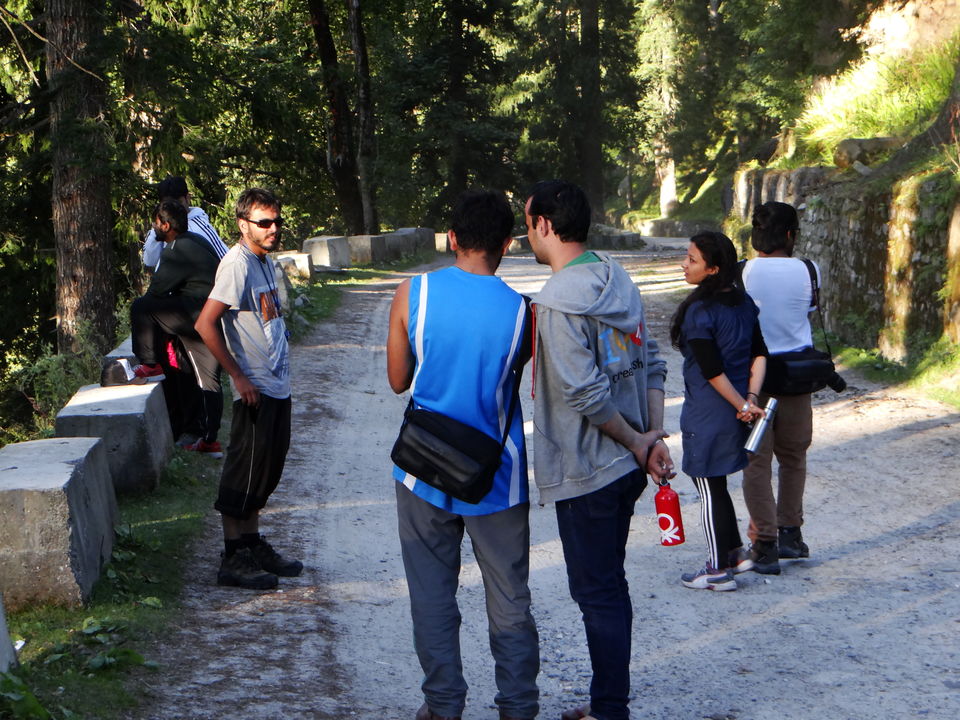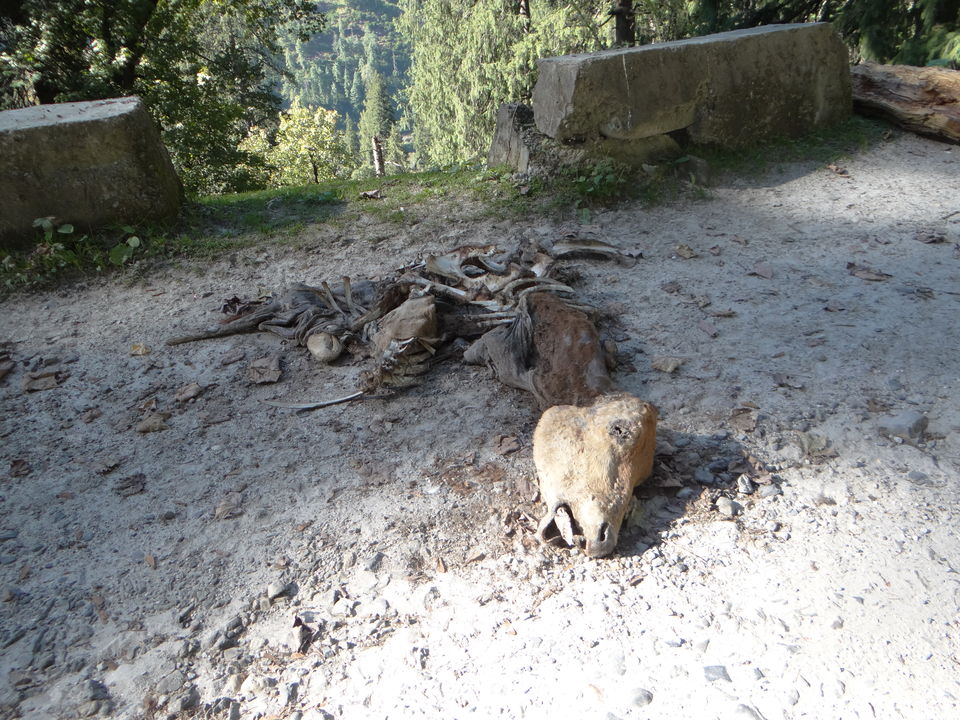 4.Chikha
After having bed Tea at 5 AM, We were ready to our following day travel. Packed our rucksacks, rolled the sleeping bags, with packed lunch began for next goal – chikha.
Trail was passed by lush green forest. They are so dense that light doesn't reach inside the forest. we cross numerous streams, water is not a problem on the trek. The change in scenery is dramatic. This day trek was little easy and we leisurely covered the distance.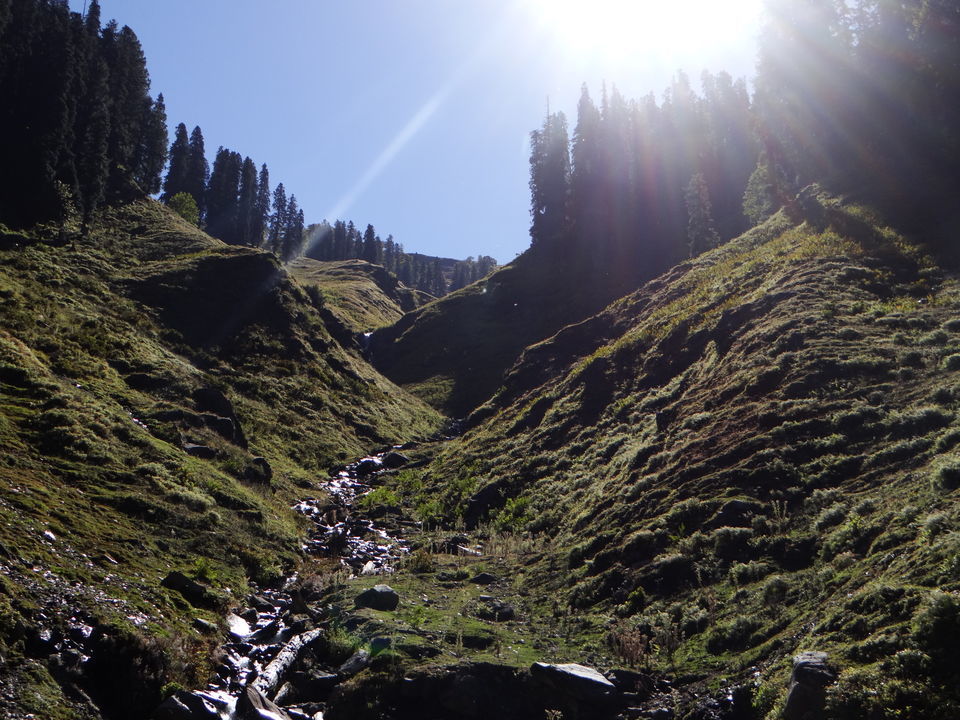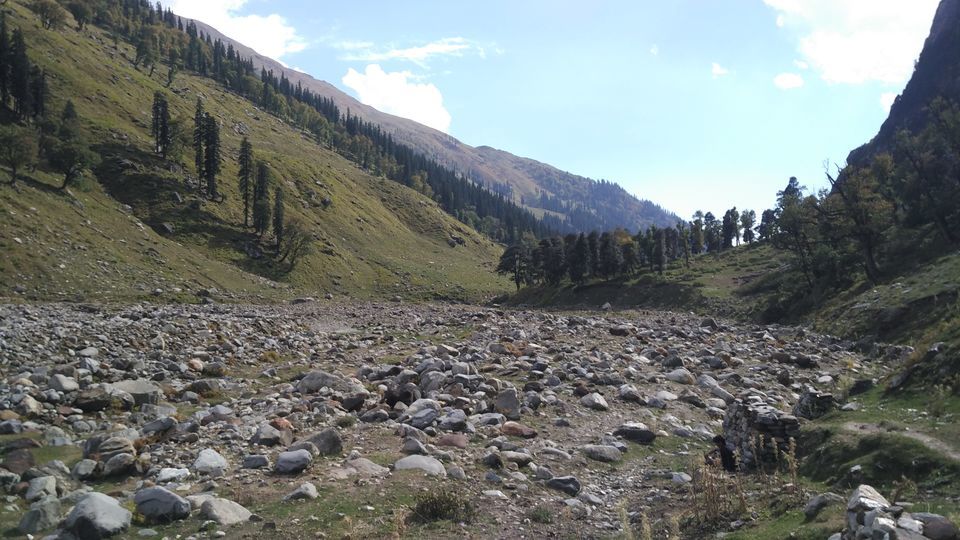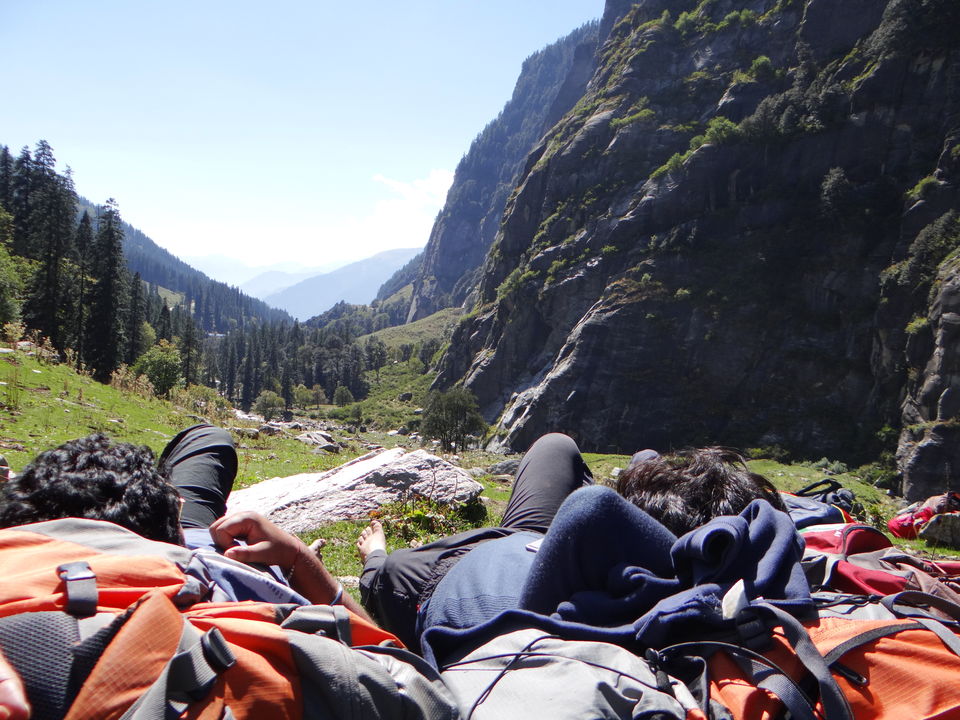 Our tent was ready, and there were five tent pitched. Our camp pioneer has allocated 3 camp to all men group, 1 tent for ladies and 1 tent was held for camp leader and guide.
A little water spring was streaming close camp and tossing stone and hearing its sound turn into our most loved games and our camp leader a nice guy from Delhi has arranged a environment friendly camp fire (A big Torch light) for us. It was fun night with lot of activities.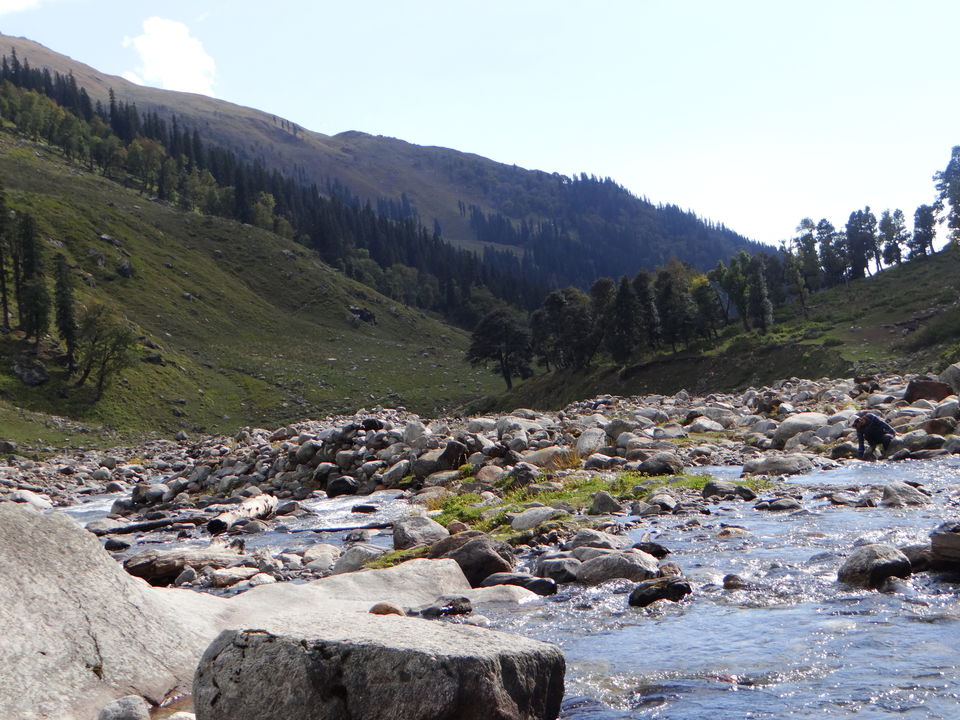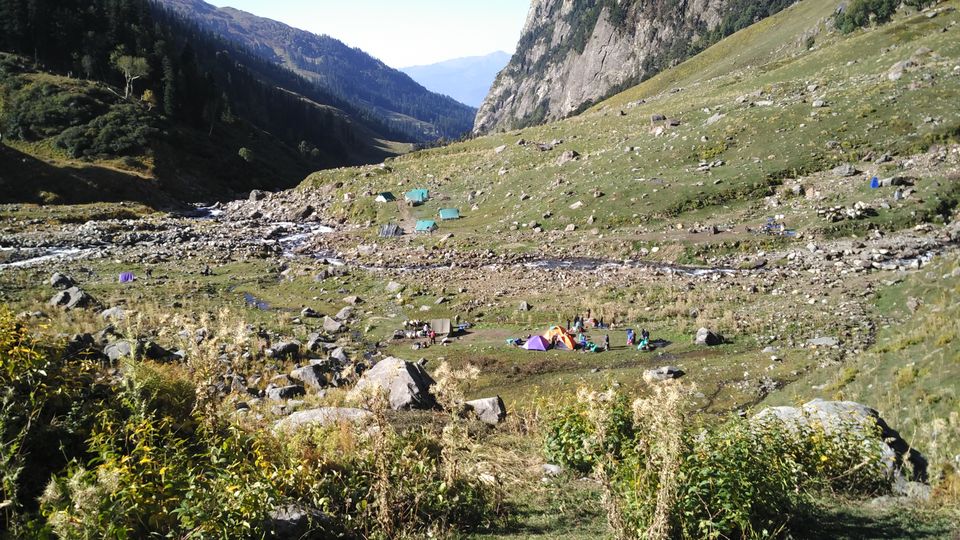 5. Balu ka Gera
Next day we have left for Balu ka Gera. Balu ka Gera is at an elevation of 11, 900 ft.
The trail leads the way to a slope of boulders and rough terrain. The path is an easy one and we had not faced much difficulty to accomplish the trek. We find an entire stretch of the river's right bank lined up with amazing trees. The view is very picturesque.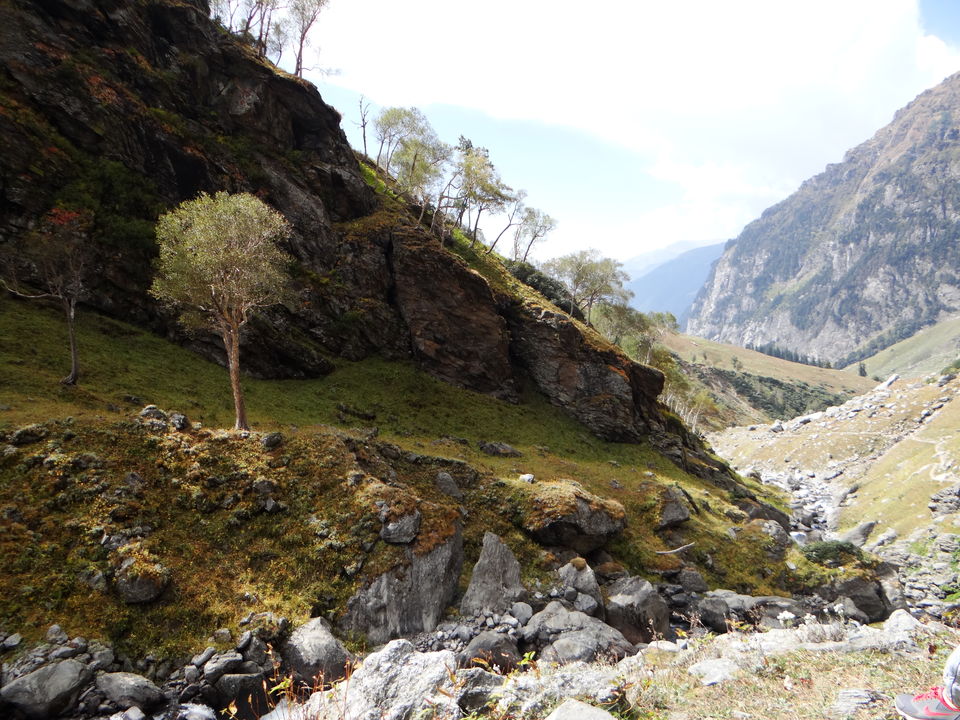 Evening was so breezy and chilled, even it is almost difficult to eat outside. We have taken dinner from others tiffin because the question who was so brave to wash tiffin in so breezy climate. With gloves on, we finish our food and had a glass of bournvita- milk in the end. Milk seems like panacea in that condition.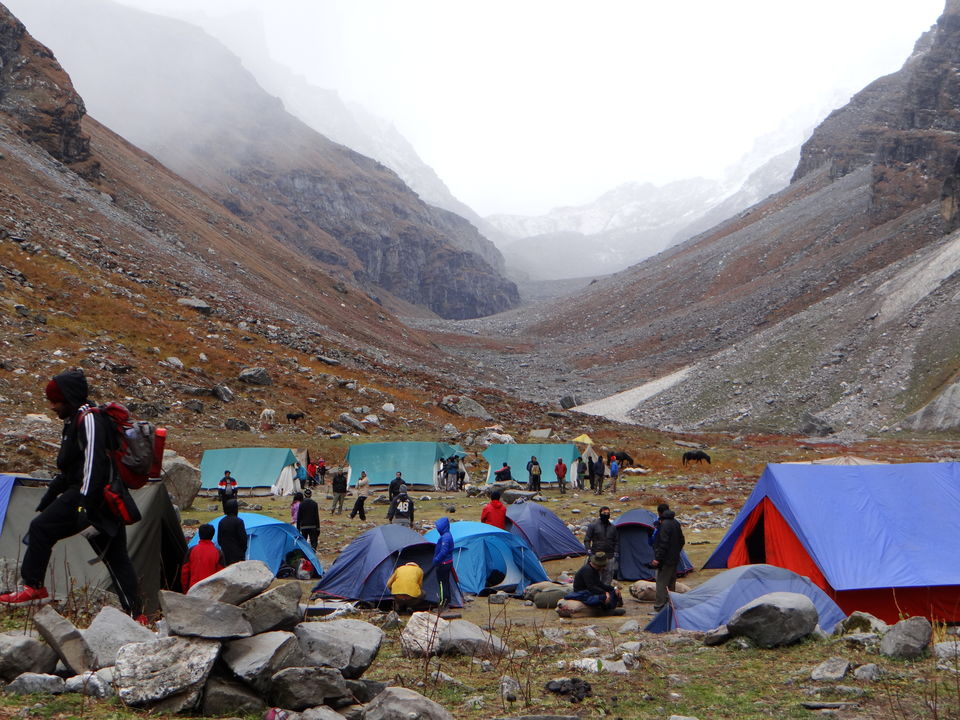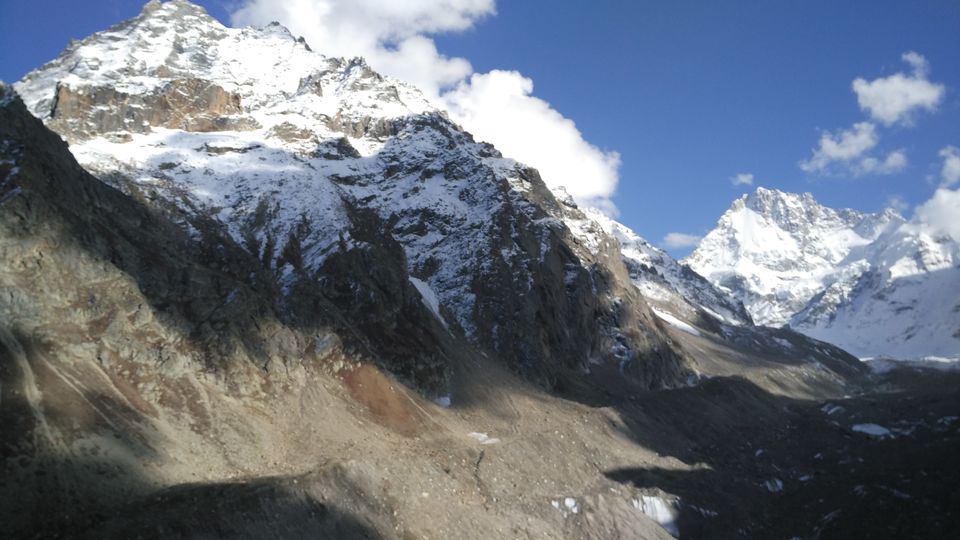 6. Shea Goru crossing Hampta Pass
The day's trek encompasses roughly 9 hours and it will test your endure strength and will power.
But the sentiment of HAMPTA PASS (14, 100 ft) summit will give you enough inspiration for continue moving.
We crossed a small glacier to reach HAMPTA PASS. Crossing the glacier was little tough part and one should be careful.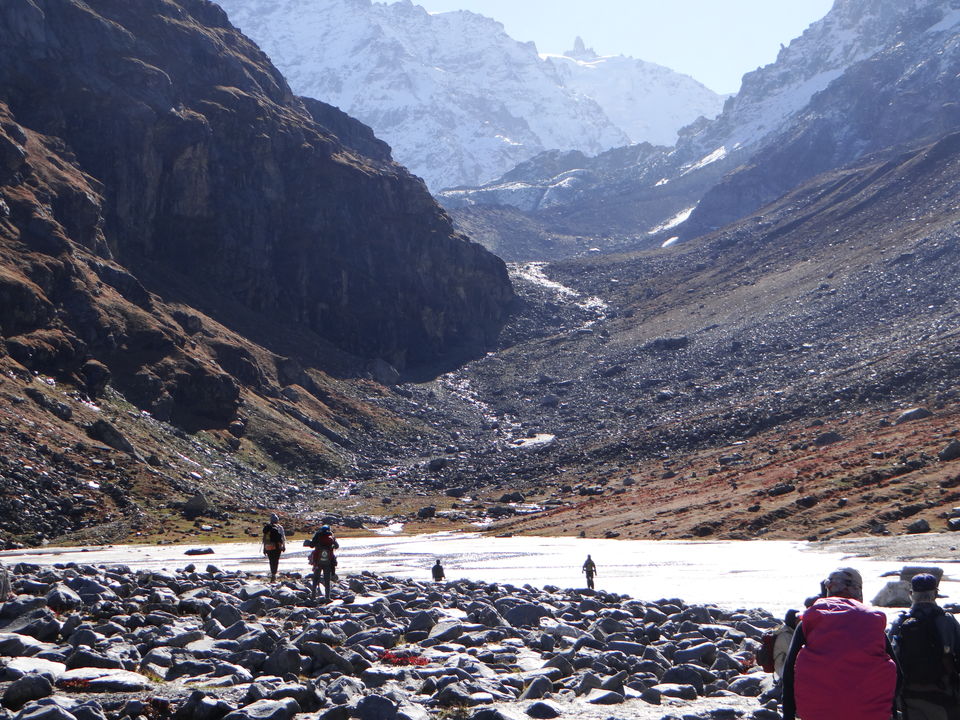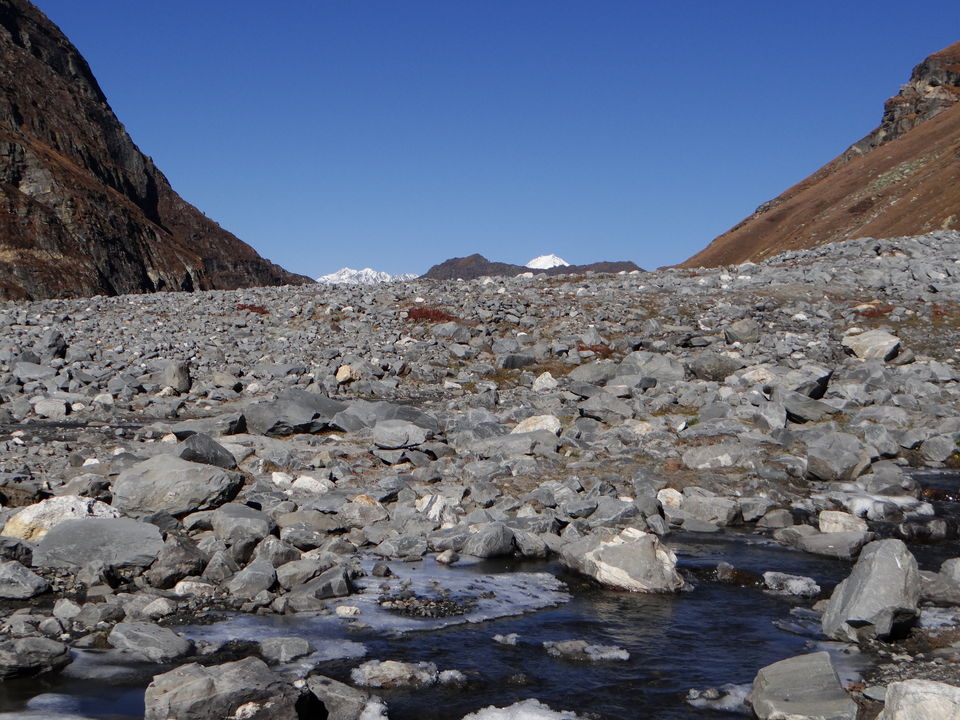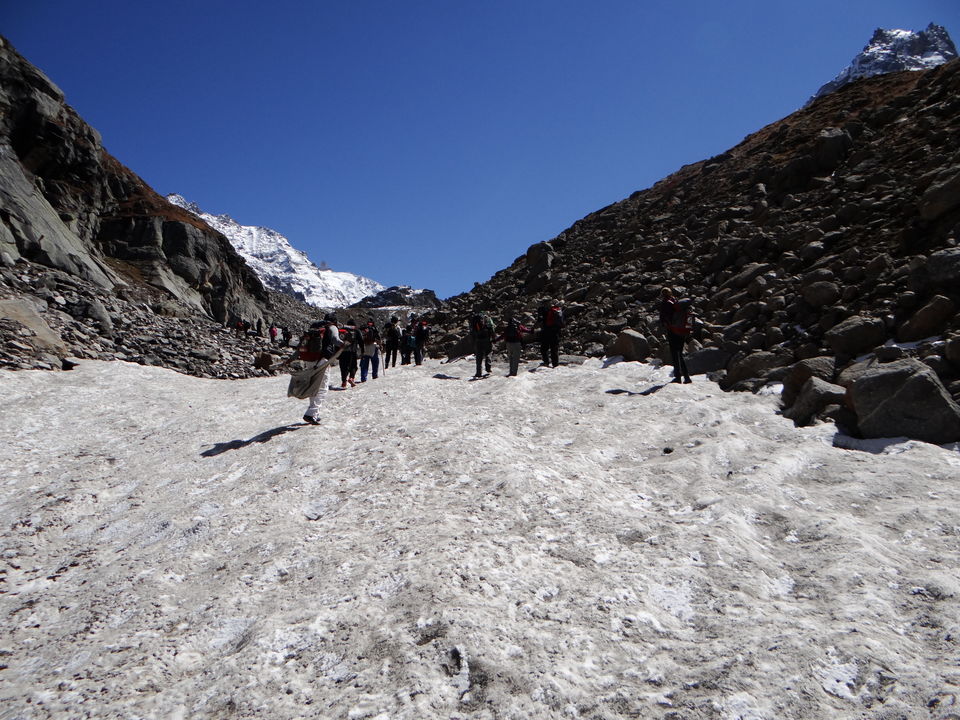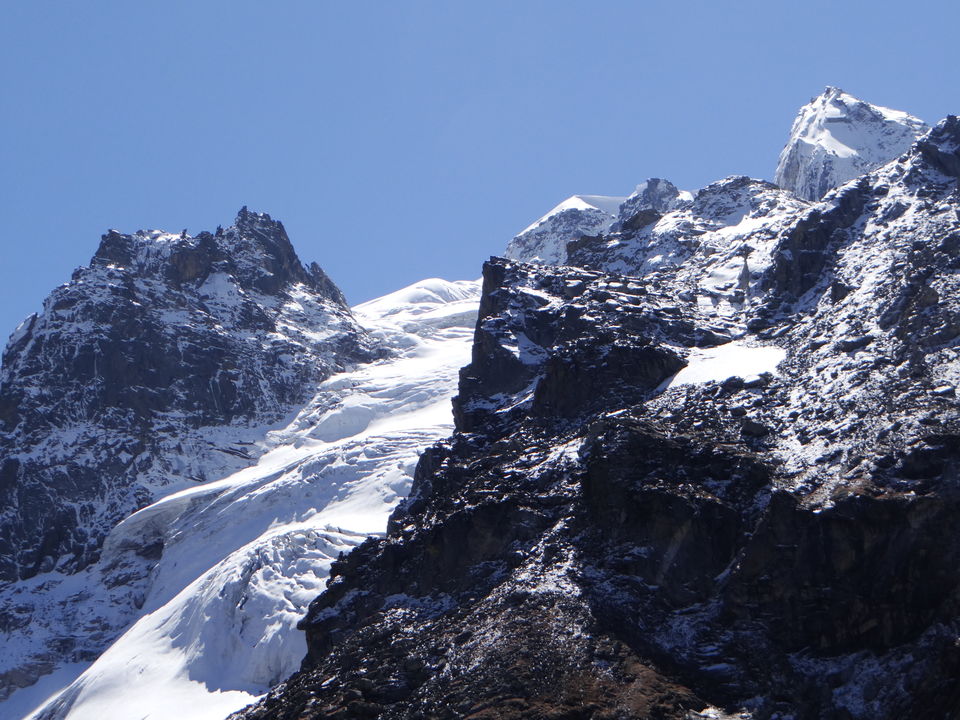 So finally, we have reached on the top and it has given us immense pleasure and satisfaction. It has also checked our physical strength that we were never checked before by sitting in AC Cubical prison of 8 to 5.The descent is trickier than the journey to the pass. The decline is so steep that It is way difficult to locate the base of the mountain.
You will also spot Spiti valley from this point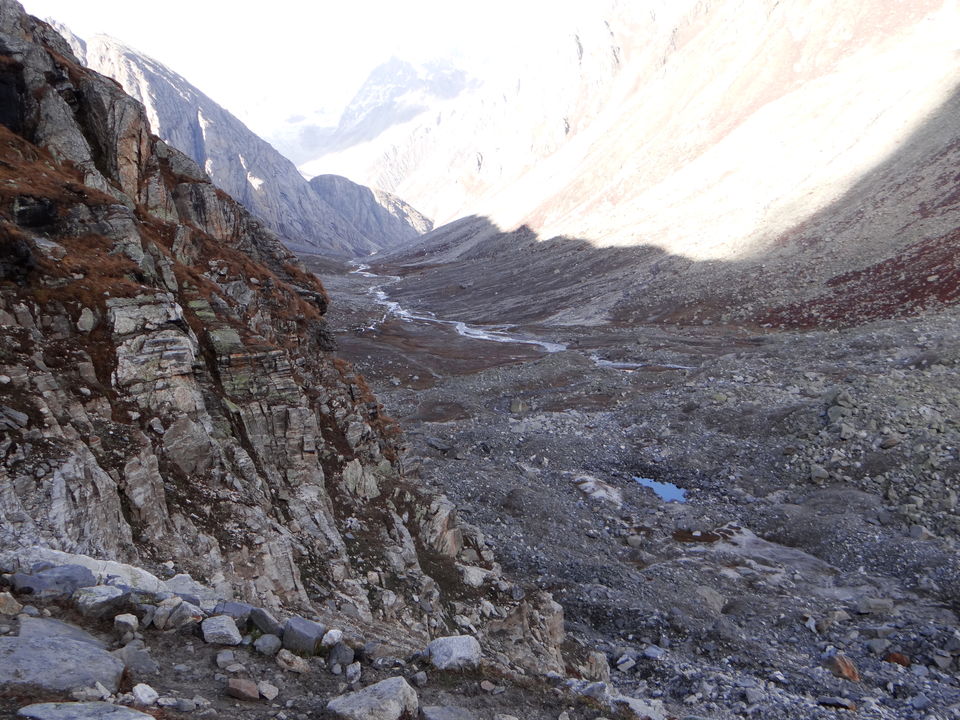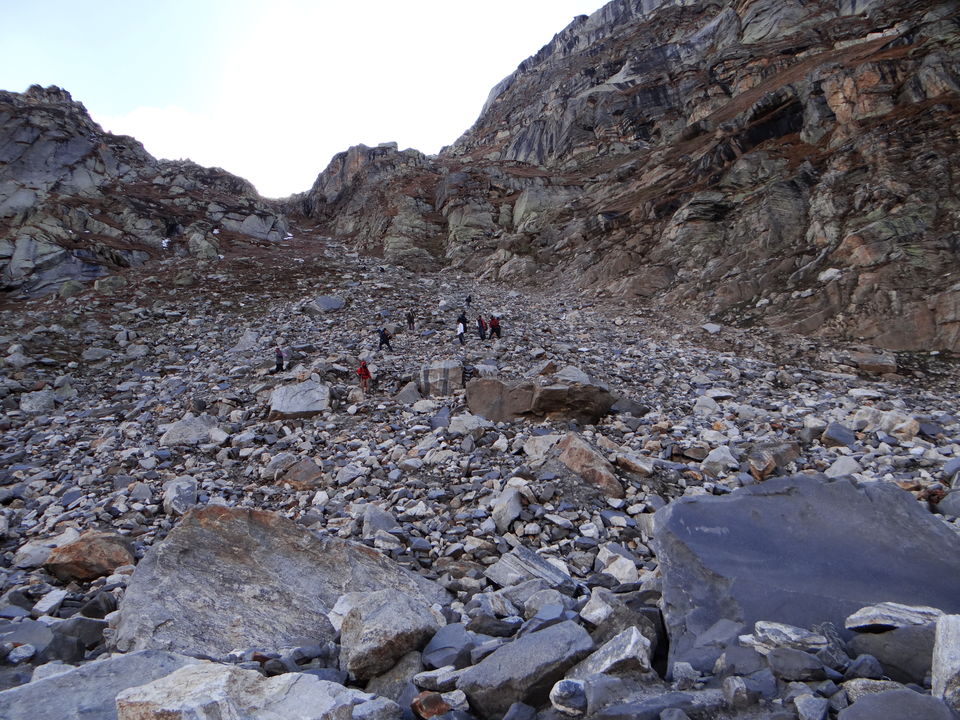 By evening 5 ,We reached to Shea Goru Camp. Our camp leader was exceptionally cheerful and warm individual. He respected every one of us as a champion and one the best camp leader in entire trek.
We never imagine to have hot Gulab-jamun at the height of 13999 Feet and – 5o Centigrade, it seems a conquest treat of Hampta pass summit.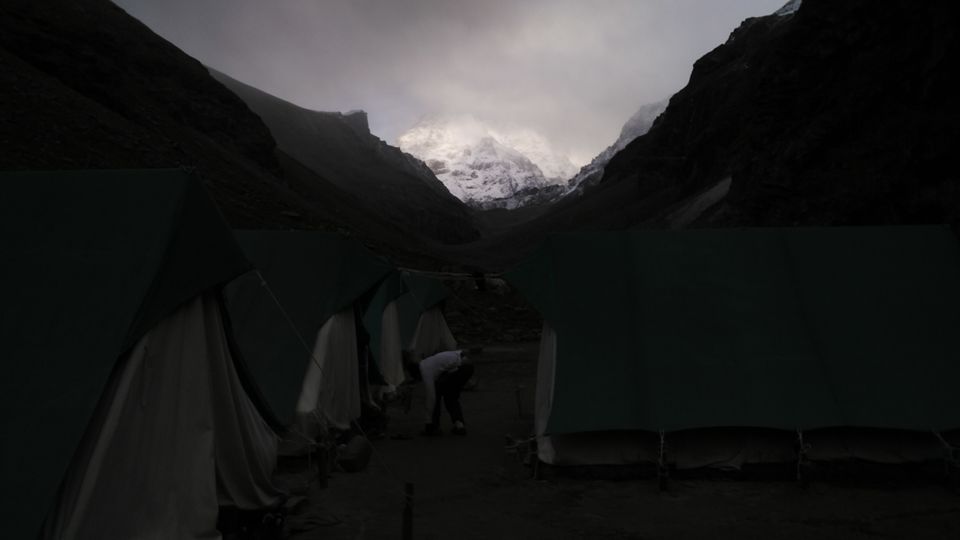 7.Back To Manali
The awesome voyage is nearing to end. We have reached chatru via hiking and transport was arranged for way back to Manali via Rohtang Pass.
We have exchanged number with follow trekkers and promise to meet in neat future.