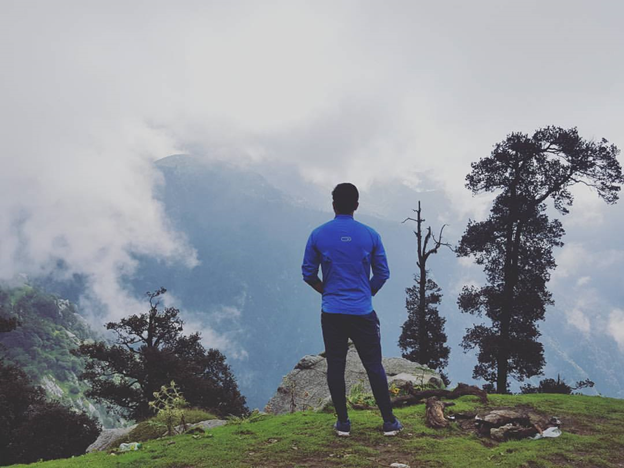 Triund trek is a calm and enticing trekking destination, embraced by the fascinating charm of the Dhauladhar range. It is considered to be one of the most popular trekking destinations in Himachal Pradesh. Triund trek proves to be a soothing destination. The trek offers with the views of the Dhauladhar ranges on one side and the charismatic Kangra Valley on the other. Triund Trek is actually one of the best treks for beginner trekkers.
Triund trek is one of the easiest and most stunning treks in Himachal Pradesh. Triund is popular among enthusiasts of all ages. You have got the most amazing panoramic views at different times of the day- Sunset, moonrise and sunrise all present at the same place, highlighting the unique beauty of Triund. The trek starts from McLeodganj which is near Dharamshala. By the way, it is said to be the place where the Dalai Lama stayed when he came to India. Ofcourse, the place itself will showcase the vibrant Tibetan culture, monasteries and the monks.
Considered to be a small trek Triund is accessible in all the seasons. It looks like a paradise when covered with snow and in summers it is all about grassy meadows. During the trek one can easily witness the panorama view of the valley, along with the famous Dharamshala Cricket Stadium. The Trek comprises steep but well defined trails through the lush green forest of oak and rhododendron trees.
Arrive at McLeodganj:
Arrive at McLeodganj a day earlier and give yourself a little rest before you start the trek. You can take the AC Volvo or HRTC buses, it will be an overnight journey of around 10 hours.
After the overnight journey you will reach McLeodganj by 7:00 or 8:00 am and then you can rest. The entire day you can relax or go out to explore the small town which offers you a rich Tibetan culture. Later in the evening have your dinner and go to sleep.
You can even do the overnight journey and after reaching McLeodganj, head straight to the trek and probably stay in the town on the second day. Both works pretty well so choice is yours.
Day 1: McLeodganj - Triund 6184ft to 9435ft : 09 kms
You can start the trek early in the morning around 7 or 8, after a light breakfast. The trek is 09 kms and could consume 4-5 hours.
Triund trek trail is a beautiful walk through a mixed forest of rhododendron and oak trees. Some steep ascents will offer amazing views of the valley below. The trail till halfway is a gentle, rising one through the trees and traverses the steep and rocky section of the ridge. Past the Magic View cafe, a small shop considered to be there since 1984 (the halfway of the trek), the trail gets steeper.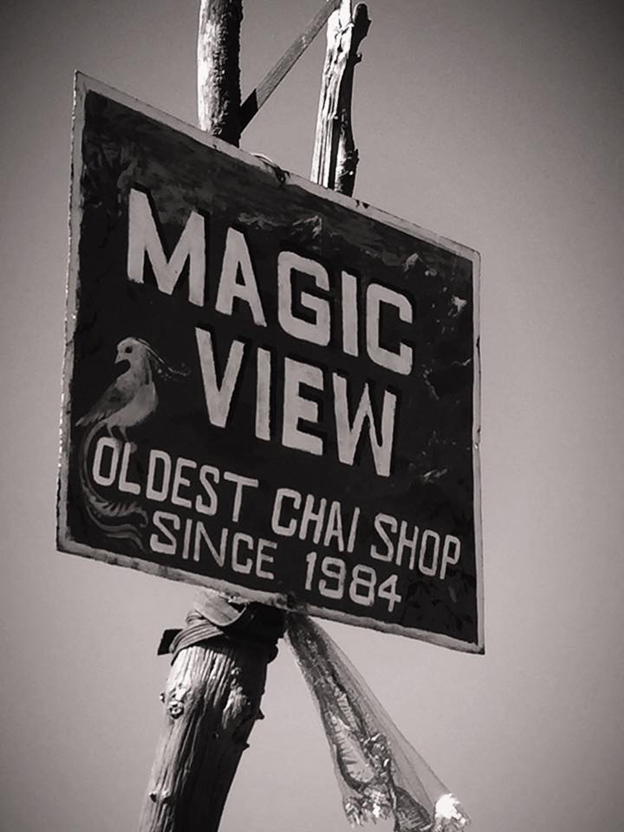 It continues with a steep switchbacks as it climbs the altitude. But the last couple of turns brings the extra efforts and lands you on a grassy ridge that stretches a good amount of area. Relax on the grassy ridge or take a walk and witness the Kangra Valley and Dhauladhar ranges covered with snow on the peak.

With the steady amount of pace, you will reach Triund around noon at most. And don't worry you will have ample amount of time to explore. Post some rest, have your lunch. You can stay in the tents which are easily available and will cost around 800-1000 bucks for a 2 person tent. Yet if you choose to pitch your own tent then you can do so, you have to pay a fee to the forest officer.
When I went there last time the officer did not pay the visit so we did not pay. But usually they give a visit around 6 or 7pm to collect the fee. You will find a lot of people pitching their own tents. The only hassle is that you have to carry them, if you can do so then I would advise you to take your own tent and pitch the tent. The view of town from Triund looks like this (although it is not a good photography skill).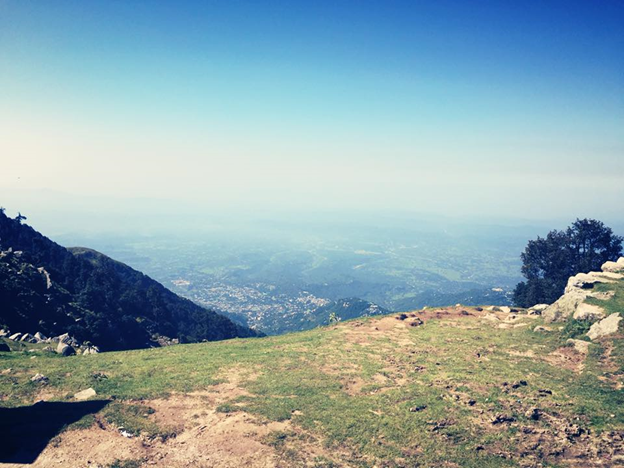 NOTE:
The sunset and the sunrise are the most beautiful times of the day at Triund. You definitely want to capture such moments. It gets better with the reddish rays during sunset touching the Dhauladhar ranges and it just takes your soul away. However, there is another moment which would take your breath away and that is the night. If the weather is clear, one can see the sky filled up with stars completely. You can spot the constellations as well. Surely you would not have seen so many stars before, it would surprise you.

Post dinner, get inside your tents and go to sleep.
Look at this beautiful sunset picture at Triund. Although it is not as good as I was expecting because I asked my friend for a wide angle. But friends are actually there to ruin your photographs.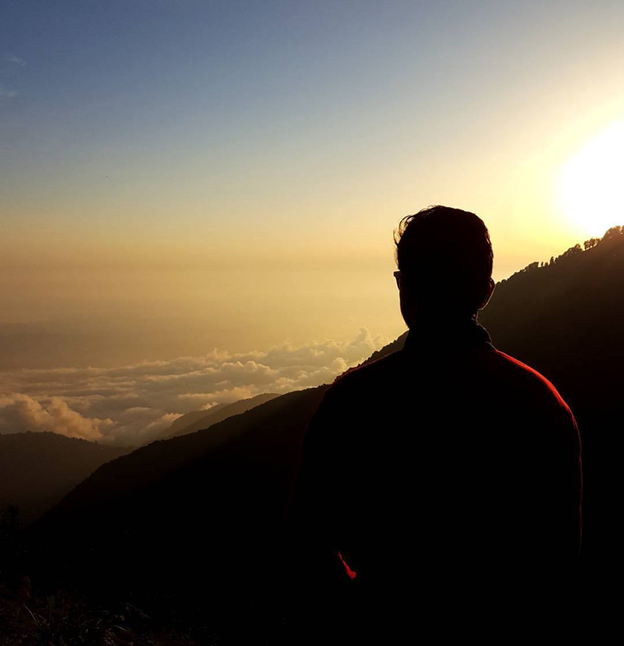 Extra Information:

If you have the energy left after you reach Triund. Then you can trek to Laka Got or Snowline Cafe which is extra 2kms trek from Triund. This little stretch will consume time and energy but is definitely worth it. From the snowline cafe you can witness the Indrahar Pass and Lahesh Caves.
The landscape of Dhauladhar ranges from Laka Got is much more clear. But make sure if you are going to Laka Got then you need to descent on time. Don't miss the sunset at Triund. Taking into consideration going to Laka Got and descending to Triund would consume another 2-3 hours.
So it is advised only go there if you really have that energy left. The weather in the evening might get tricky and you don't want to get stuck up there at that time. If you are lucky enough then you can see that the weather can be totally different at both places. But the distance is only 2 kms, the altitude plays a role so get down to Triund on time.
When I went there the first time, we actually did not continue further on the first day. Rather we planned to stay in Triund for 2 days and go back on the third day. We visited or trekked further on the second day instead. And yes we definitely witness differences in weather at Triund and Laka Got. At triund it was sunny and a little hot and when we started to go up and reached Laka Got the weather changed. The passage got covered with the clouds and it started to drizzle. We actually went there with t-shirts and pants and we regret it. Since we were feeling cold we had to descend back to Triund.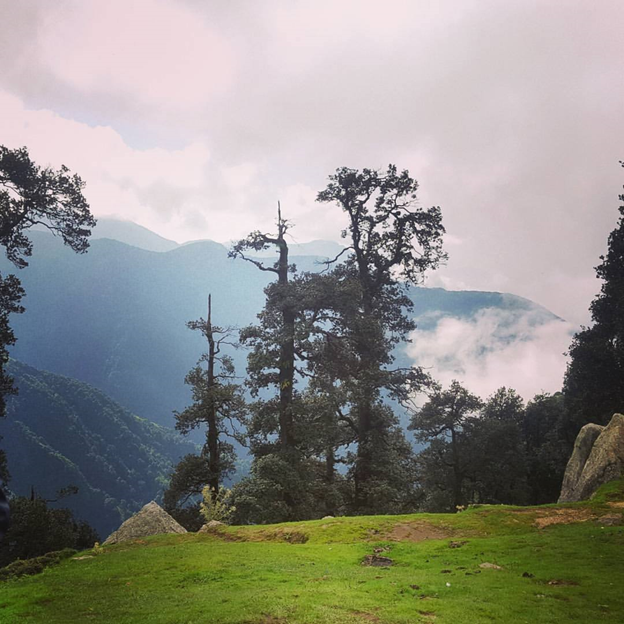 Day 2: Triund - McLeodganj 9435ft to 6184ft, 09kms

So it's time to say goodbye to Triund trek.
Wake up in the morning and get ready to descend. Ordinarily, if you really want to witness the sunrise make sure you are awake before 6am. Also before the sunset, you would experience a cold breeze so you might want to take your jacket out when coming out of your tent. As soon as the sun throws its light then the warmth eliminates the cold. Pack your things and get ready for breakfast, post that it will be the downhill walk only.
Most people consider descend to be easy but in reality it is not. You really have to watch your steps and the pressure will come to your knees. Maintain a steady pace as there is no need to rush because you don't want to twist your ankles on the way back. The trail is for about 3-4 hours walk till McLeodganj. Once you reach McLeodganj, the trip comes to an end. You will reach McLeodganj in the afternoon providing you with ample amount of time to explore the place.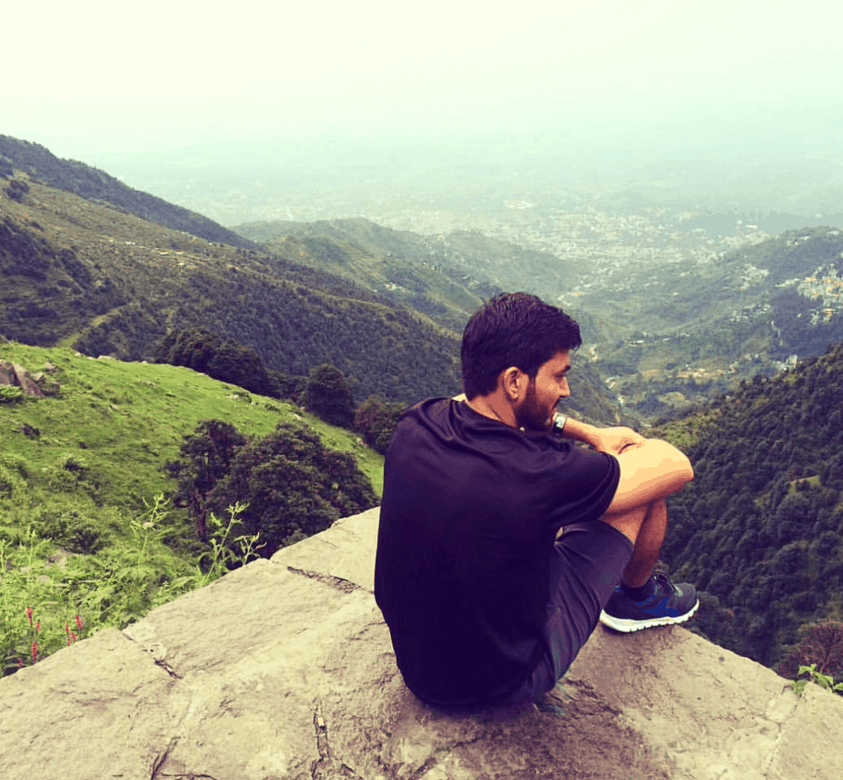 Explore McleodGanj & Dharamshala
You can even take a walk to the cascading Bhagsu Waterfall. If you feel like exploring the town more or go to Dharamshala. You can choose to rest in some hotel or you can take an overnight AC Volvo or HRTC buses. You will find buses to Delhi easily.
I would recommend either you come a day early or stay for a day after you finish your trek. The town has so much to offer. You can enjoy the different cuisines. Visit some bar where they are playing live music. Pay your visit at Shiva Cafe in Dharamshala, you will definitely love the place and will visit again. Likewise many other cafes and waterfalls are all around the city. Take a day extra with you.
Preparing For Triund Trek:
Planning a trek is exciting and needs complete preparation to make sure your trip goes well and you enjoy your days on trek. We try our best to provide important generic essentials required on trek for trekkers but there are certain things that you need to carry with you in your backpack. You can find a list of personal essentials you must carry with you. Make sure you don't over pack your bags by keeping things not useful on trek. Check your fitness to make the trek comfortable and eliminate any chances of health issues.
Trekking Shoes
As we pass through rugged mountains and rocky trails it's really important that you feel comfortable while walking. A good pair of shoes can do exactly the same for you. Try avoiding new shoes and if you have to buy one then make sure to wear it for some days in advance to get used to it. You can rent them also from Sharepal.
Backpack
Get a good backpack 40-60 Lt's with a supporting frame and good quality straps. In addition to regular backpack, carry a small day pack in case you need one to offload your primary backpack while exploring nearby spots around campsite. It is recommended but not mandatory. You can rent them also from Sharepal.
Clothes
Avoid wearing jeans on trek in the first place. Carry at least 3 trek pants for the complete journey. Also carry warm clothes such as a light jacket, thermals(2) to wear at night. Full Sleeves collar T-shirts (3-4) to avoid sunburn.
Accessories
Sunglasses Cap Balaclava or warm scarf | Socks (sports socks and a pair of woolen socks) | Gloves Led torch Trekking polePersonal Essentials
Above all carry toiletries such as sunscreen, sanitizer, soap, moisturiser, lip balm, Toothbrush and toothpaste and a light towel 2 water bottles - 1litre each Plastic cover for wet clothes Toilet paper (bio-degradable)Medical Kit
We advise you to carry a personal medical kit for yourself. Here is what all you should carry:
Avil 25mg - 4 tablets Combiflam - 4 tablets Disprin - 10 Tablets Eno - 6-8 sachets Digene - 10 tablets Crepe bandage - 3 to 5 mt band aid - 10 Moov spray - 1 Betadine Cotton roll ORS - 5 Packets.
IN ADDITION IT IS A HUMBLE REQUEST, AVOID USING ANY PLASTIC WHILE YOU ARE ON TREK. SAVE THE NATURE. BRING BACK ALL THE PLASTIC YOU USED AND DUMB IT PROPERLY.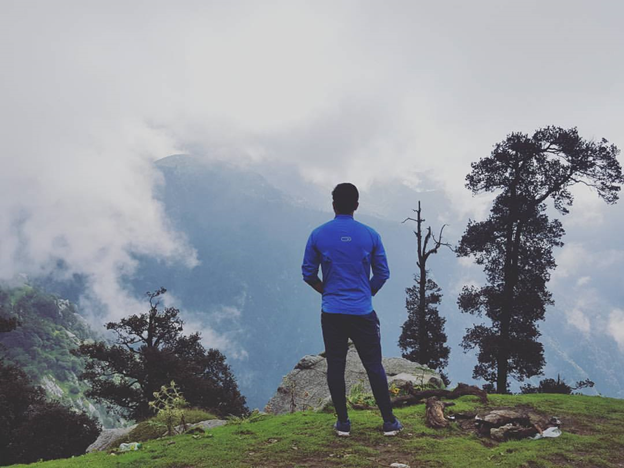 For more - WorldTravelFeed