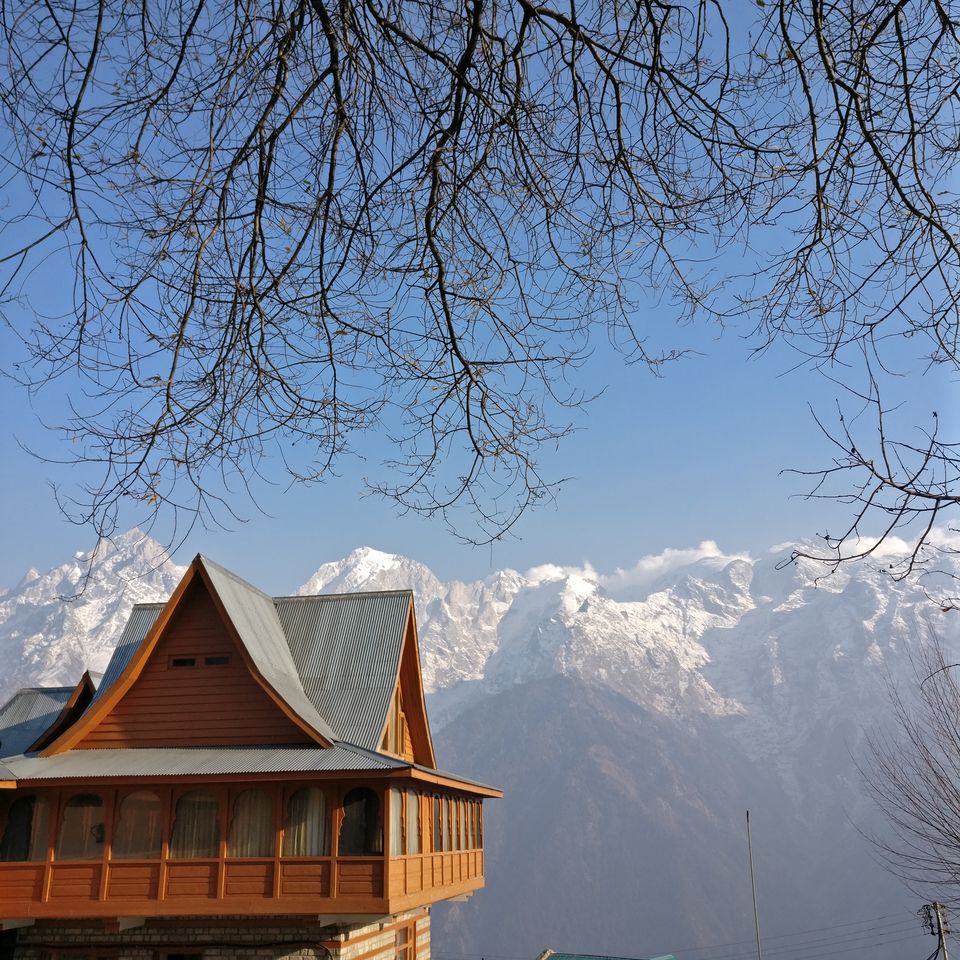 Jammu-Chandigarh-Rampur Bushahr-Sangla-Kalpa-Shimla-Delhi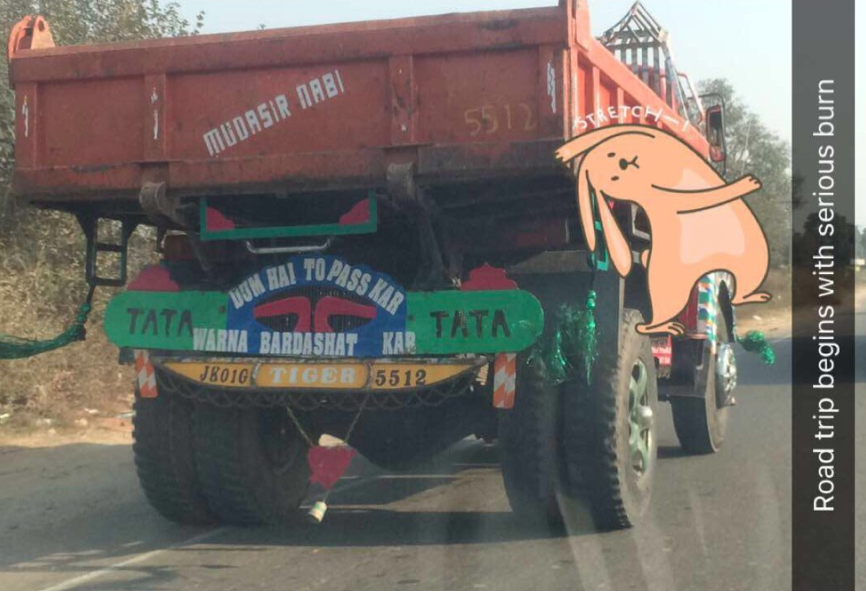 Started off from Jammu at 4 in the evening to make it to Chandigarh by Dinner. Evening snacks at McDonalds - Dasuya and late evening tea at Hoshiarpurian da Dhaba. A light dinner at Nik Bakers, Chandigarh.
Total distance travelled - 333 kms
After a good night's sleep, we started off from Chandigarh at 6 in the morning, paying our last bid to four lanes at Parwanoo, barely 25 kms from Chandigarh.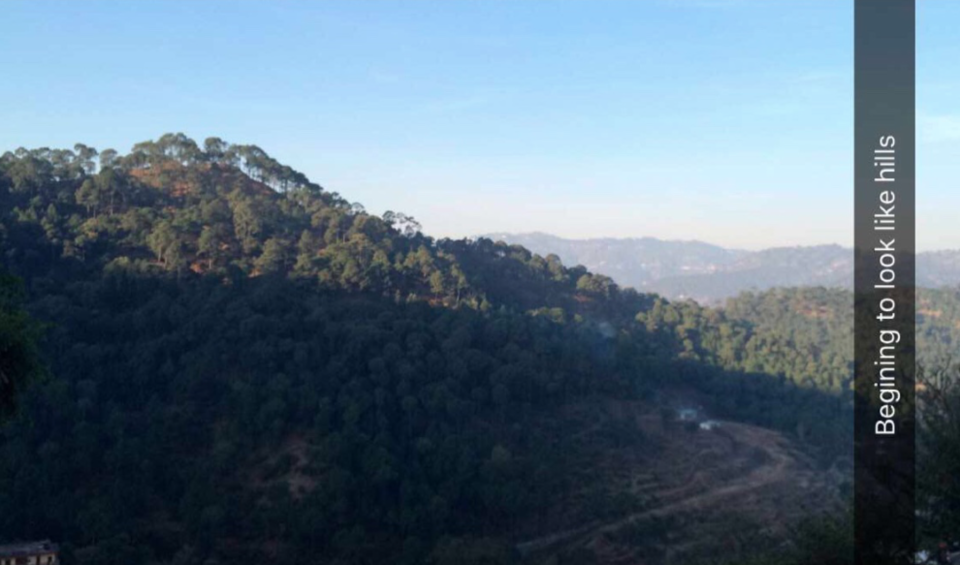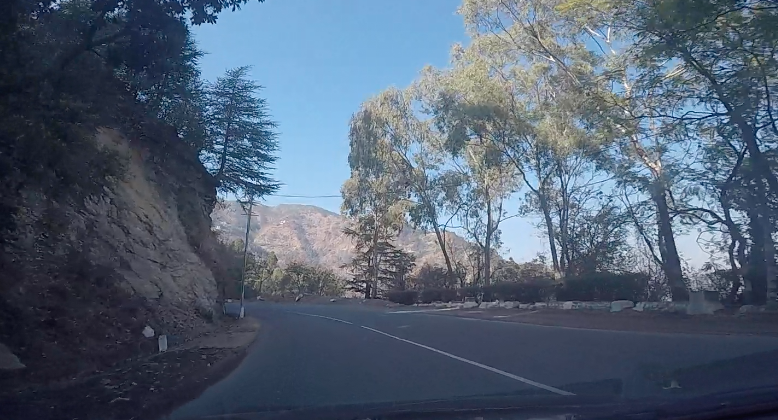 Make sure you don't enter inside Shimla city and take a bypass towards Chotta Shimla or Mashobra Road. One should reach Rampur Bushahr by lunch as it's just 250 kms from Chandigarh. You don't need a 4X4 to travel these roads. All you need is a sane driver who knows driving and his car well.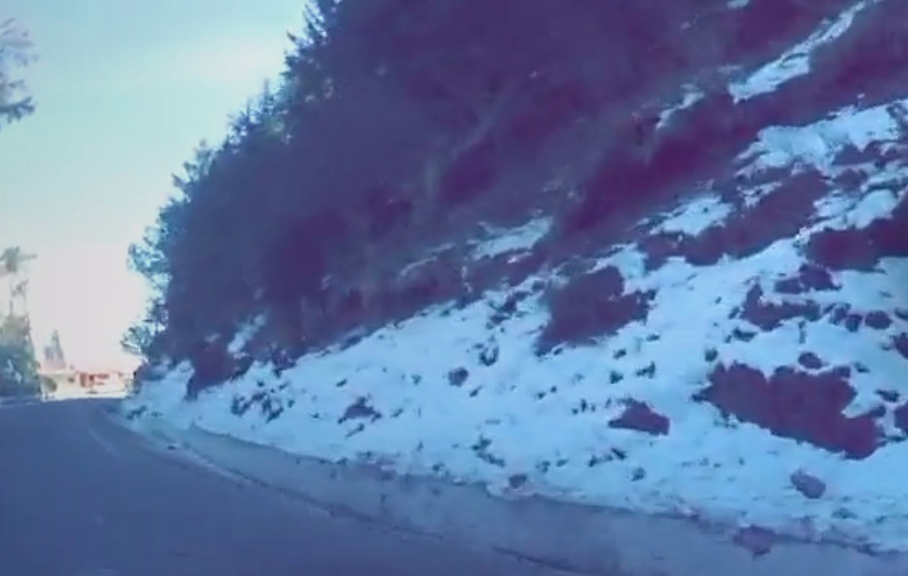 We stayed at the night at Rampur Bushahr which makes for a perfect pitstop to crash. We picked the only decent hotel, Nau Nabh and we weren't disappointed a bit. The property is owned and run by Padam Palace of the royals of Himachal.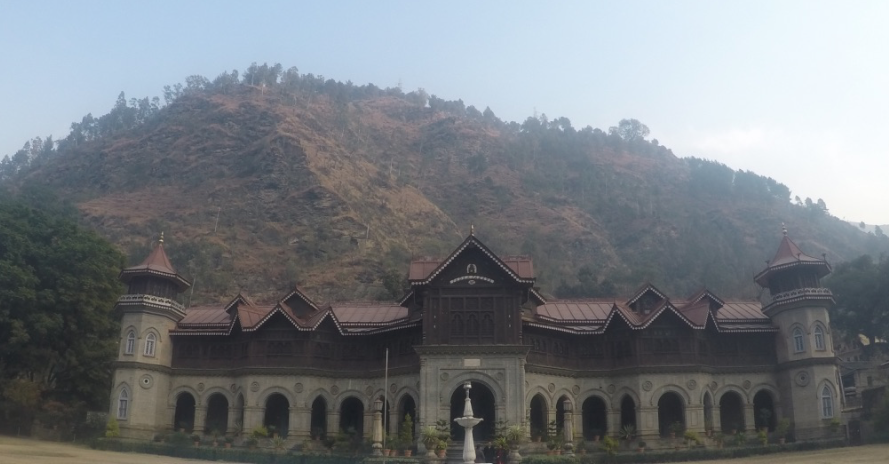 The food is fresh, people are warm and rooms are cozy. We picked the heritage wing next to Padam Palace over looking a lush lawn. The property is right in the middle of the city next to the Rampur Bushahr Bus Stop.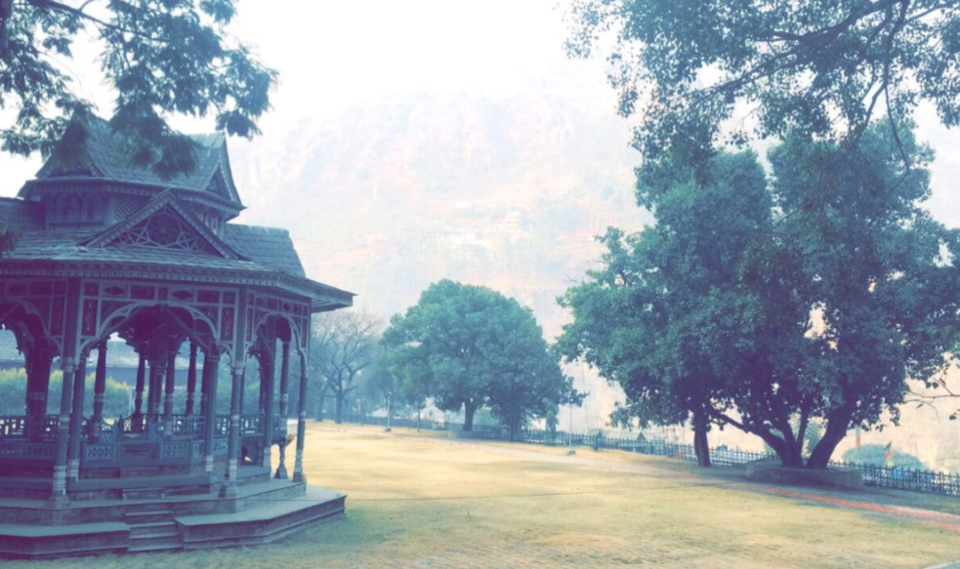 It does not snow in Rampur Bushahr but it's pretty chilly during this time of the year.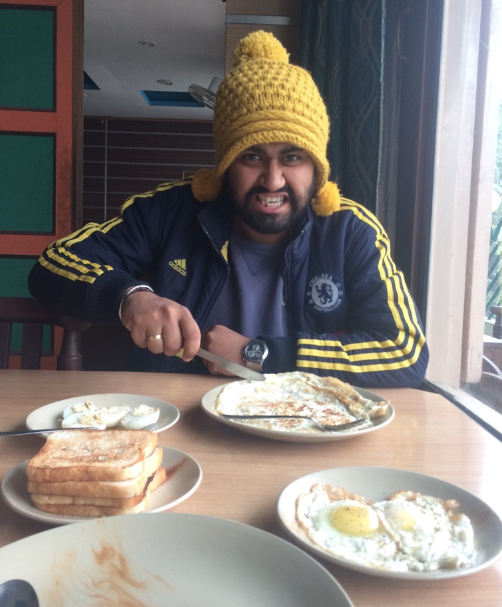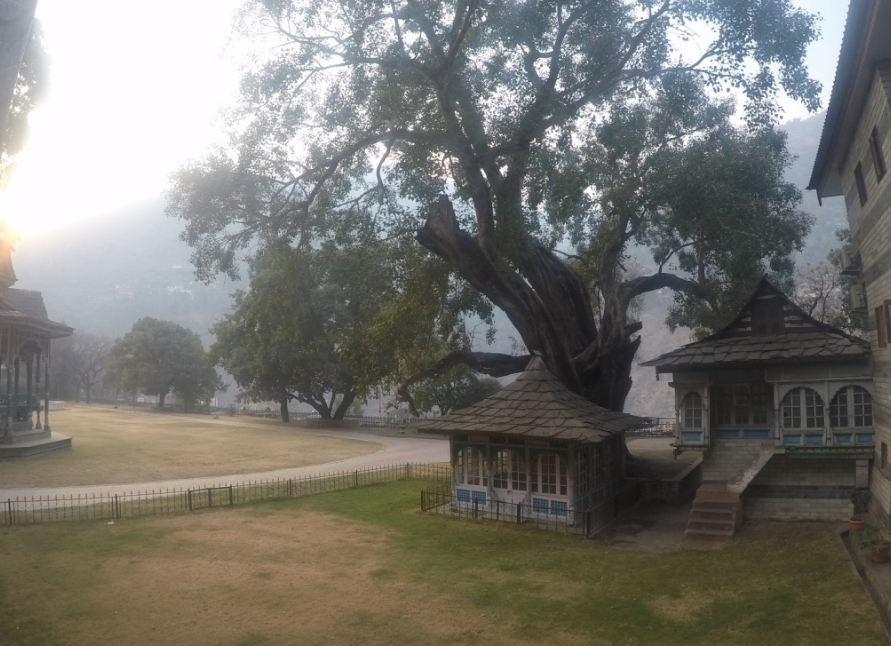 Architecture of Padam Palace dates back to 1917. It was built by Raja Padam Dev Singh situated on the banks of Sutlej river.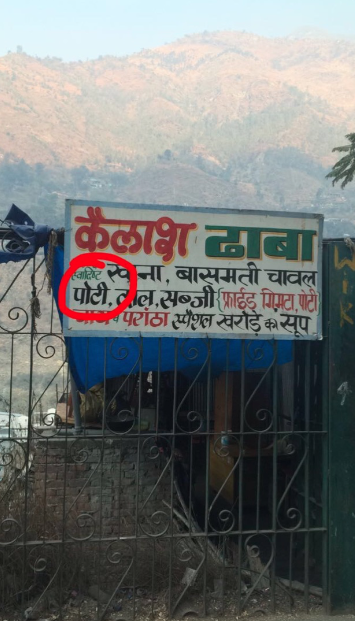 Nothing much to visit in Rampur Bushahr apart from a small Buddhist Temple right across the street from Nau Nabh.
Head off straight to Kinnaur valley and roads are waiting to surprise you at every turn.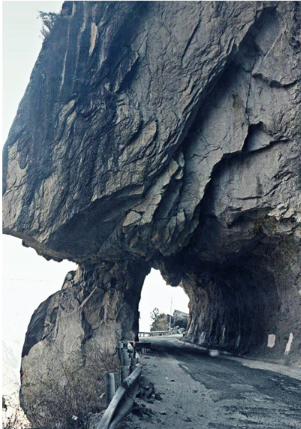 The roads are not in the best of their conditions but it only starts to never end. Please drive safe and slow and enjoy the enchanting views and the clear Sutlej (called Baspa here) travelling with you.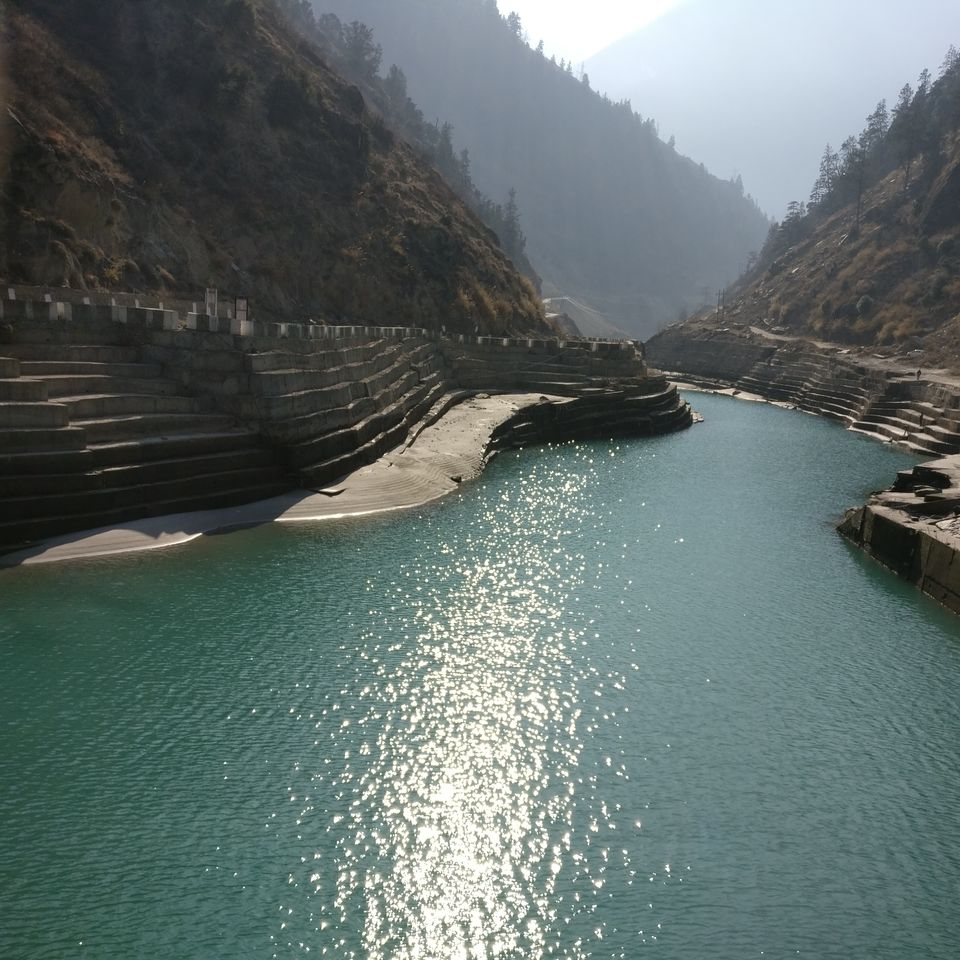 From Rampur to Kharcham Dam, the distance is around 100 kms and it takes about 3 hours to get there. The roads are okay to drive upon till here and the views are scenic.
This is where the roads divert and we took the one less driven on towards Chitkul, (last village on the Indo Tibetean border) only to find out the roads were blocked due to snowfall.
The roads tend to disappear enroute to Sangla which is only 25 kms from Kharcham. It takes around 2 hours to reach Sangla where you can stop for lunch.
After driving for about 1 hour ahead of Sangla on what we wouldn't call a road, we got to know we wouldn't be able to make it to Chitkul.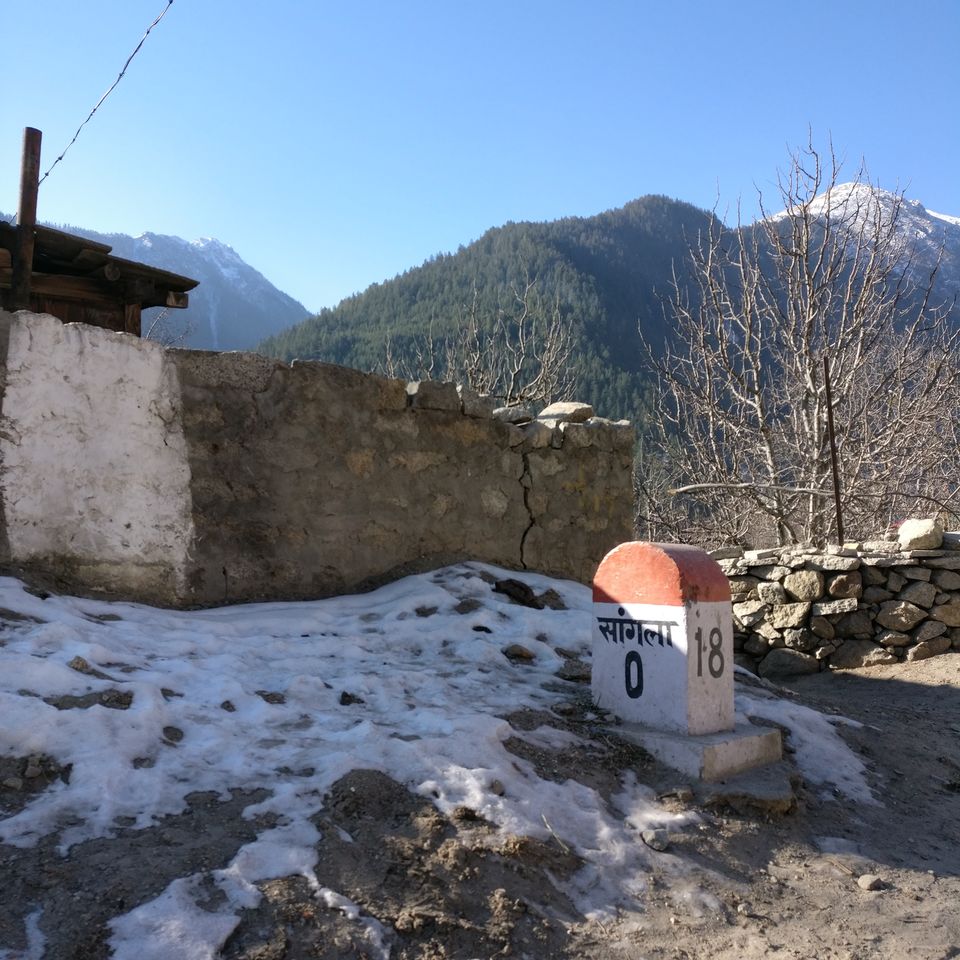 We made it back to Sangla by 8 in the evening after a couple of cups of teas.
Scanty hotels, almost none during this time of the year are open. We managed staying at the Electricity board guest house which was beautiful and comfortable. We managed to get our hands on a heavy duty room heater and can't thank god enough to be carrying our own blanket (Khatmal free)
Top Tip - Not everyone can be as lucky as we got. Do carry your sleeping bags when venturing out on less taken roads. Also and electric kettle adaptable to your 12V car charging socket and some cup noodles, tea sachets and water bottles as everything tends to shut in these small villages by 6-7 in the evening.
Trekked a few kilometres uphill from Sangla to find some scenic spots and snow covered houses.
When visiting during season time, you can stay in the valley with a few known resorts and indulge in some adventure sports before heading to the Indo-Tibetean border.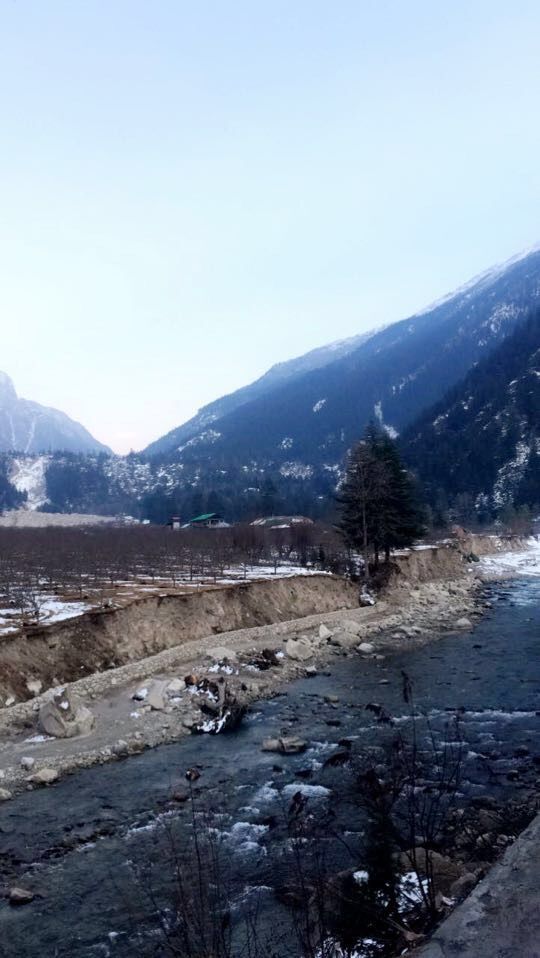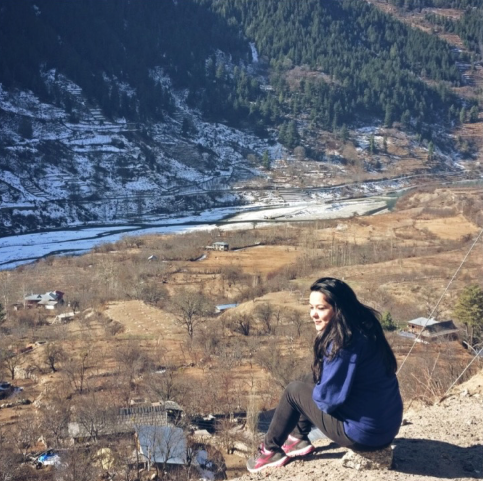 From Sangla we went straight back to Kharcham through the same bumpy road. There are blasting zones on the way and the blast times are mentioned on a few boards enroute.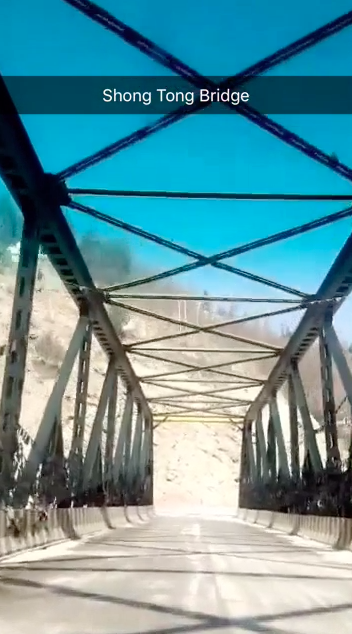 From Karcham, Reckong Peo is a mere 23 kms which took us about 2 hours to cover. The only vehicles you would find on this route would be stone carrying trucks and HPTC buses. Finding black topped roads enroute Reckong Peo is like spotting a tiger in Corbett.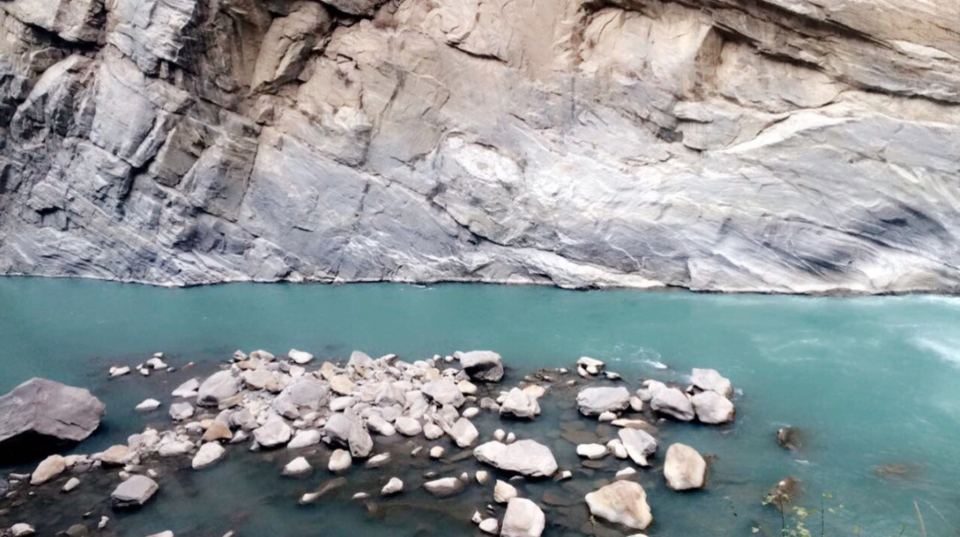 Reckong Peo is pretty little town amidst the lush green pine trees. From here begins an 8 km stretch of treacherous hair pin bends to Kalpa. The drive is very scenic and you struggle hard not to get distracted in this highly accident prone area.
Only to get here to this super scenic view of Mount Kinner Kailash.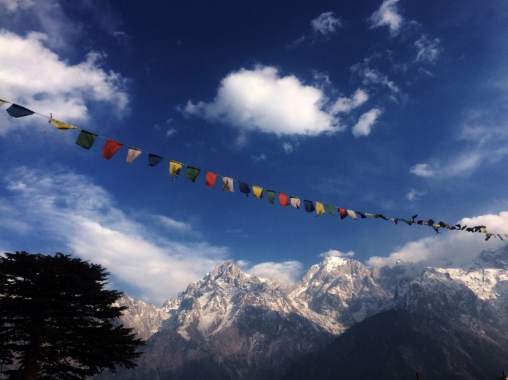 The Kinner Kailash rock changes it's colour 7 times through the day (Perks of living like a local and interacting with chai walas)
There are a couple of decent hotels and a handful of helping locals in Kalpa but we chose to stay in the Hotel Kinner Kailash managed by HP Tourism department.
Staff is warm and friendly and rooms are oh-so-scenic with a panoramic view of the Kinner Kailash range. Food is prepared fresh and nice. Or you can go to Hotel Shangrilla for a buffet dinner.
Tip - Difficult to find booze up in Kalpa. Carry some from Reckong Peo. (We bought ours at a premium from Hotel Shangrilla)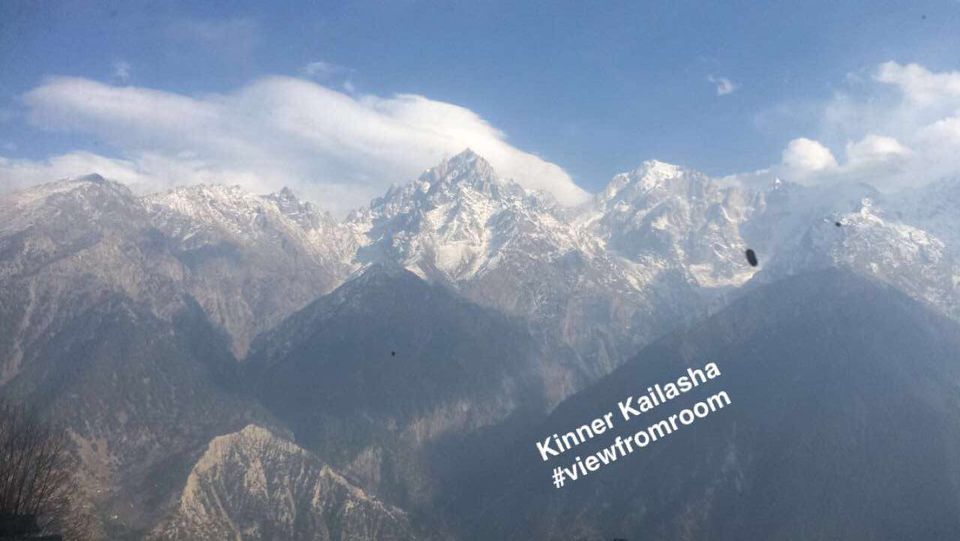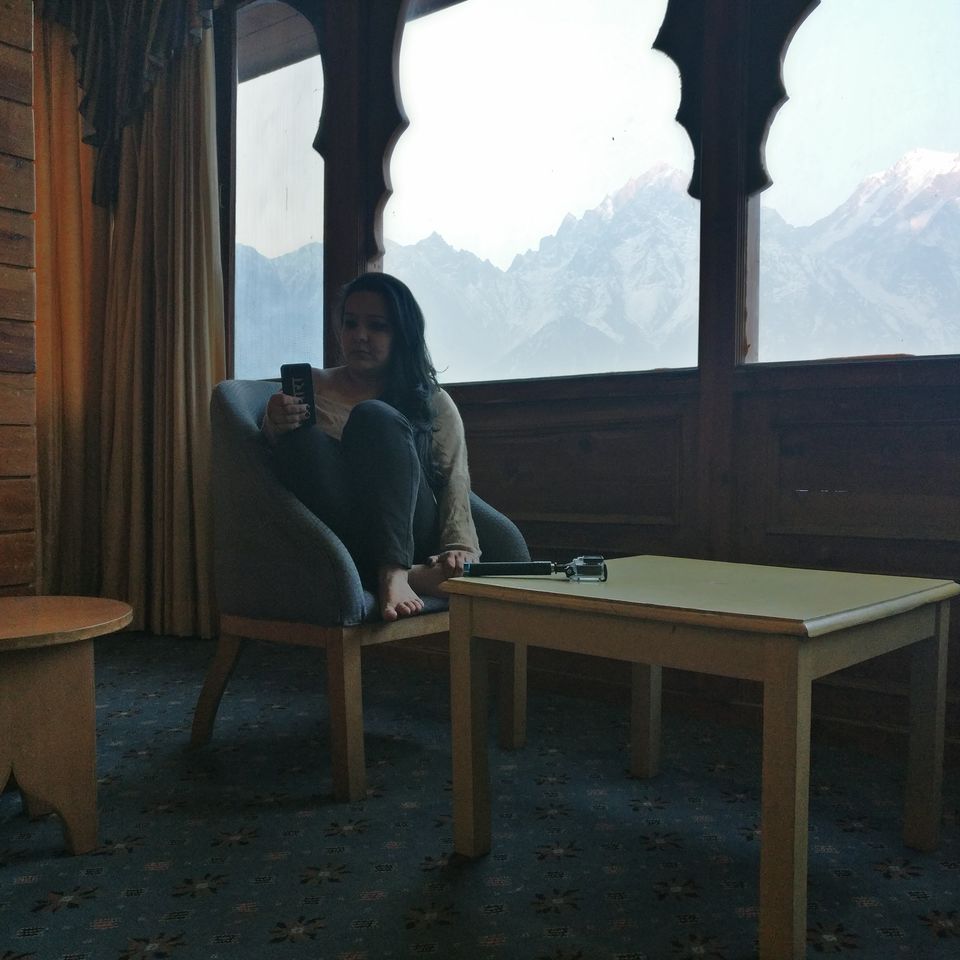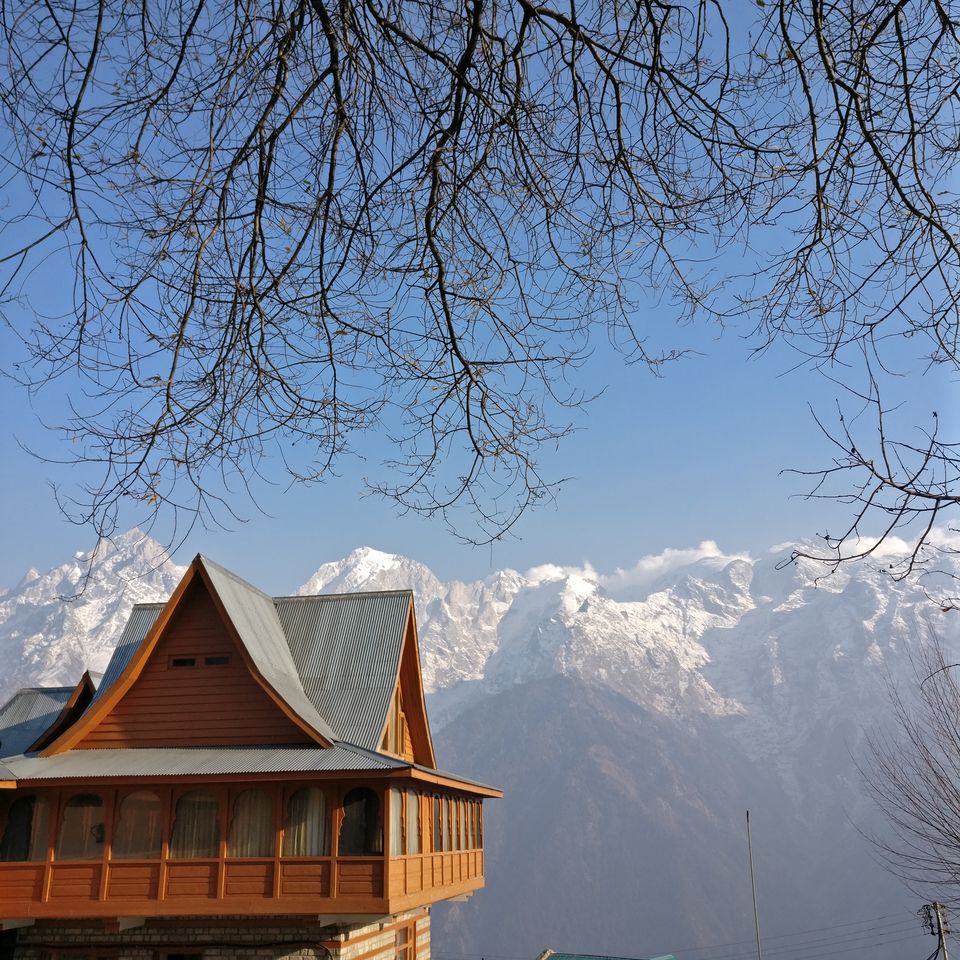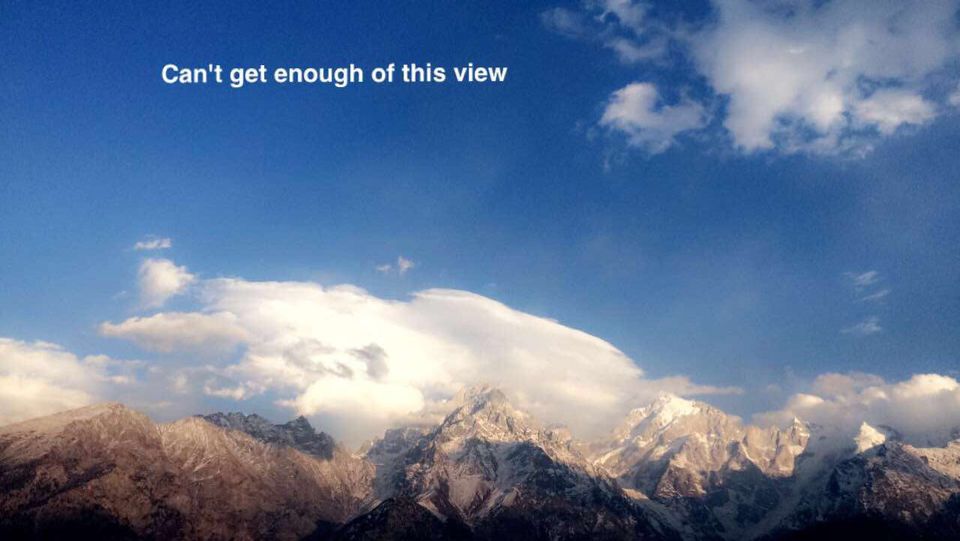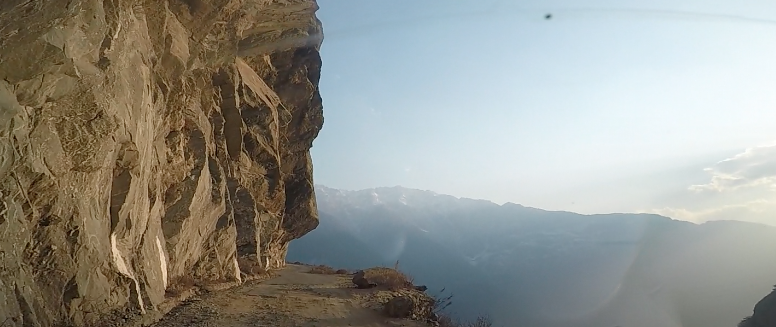 Since there's nothing much to do in Kalpa apart from sun basking and trekking, take a 15 minute ride upto the small village Roghi. The roads are almost invisible with a dangerous ditch on the way popularly known as the Suicide point.
Safety Tip - Make sure you keep your eyes on the road (almost road) and stop on the side with your car properly parked for any scenic take ins.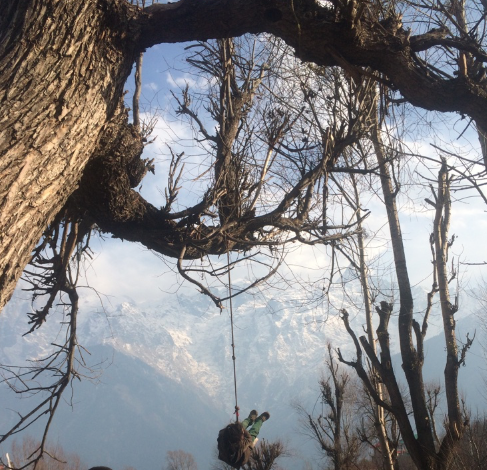 Take a small trek downhill to Kalpa valley to the pretty houses, apple orchards, cobblestone streets and some naughty kinds who are always on these cliff swings.
Kalpa is famous for it's apple orchards, magnificent views, peaceful living and walnut plantations.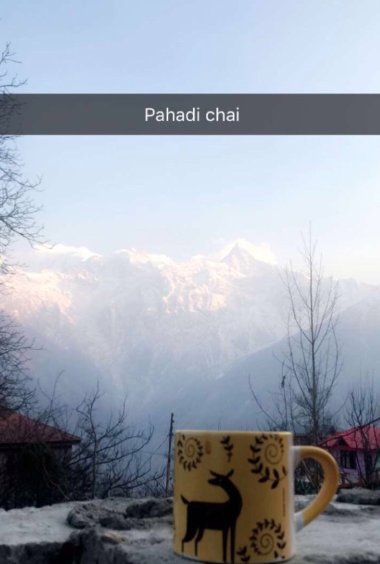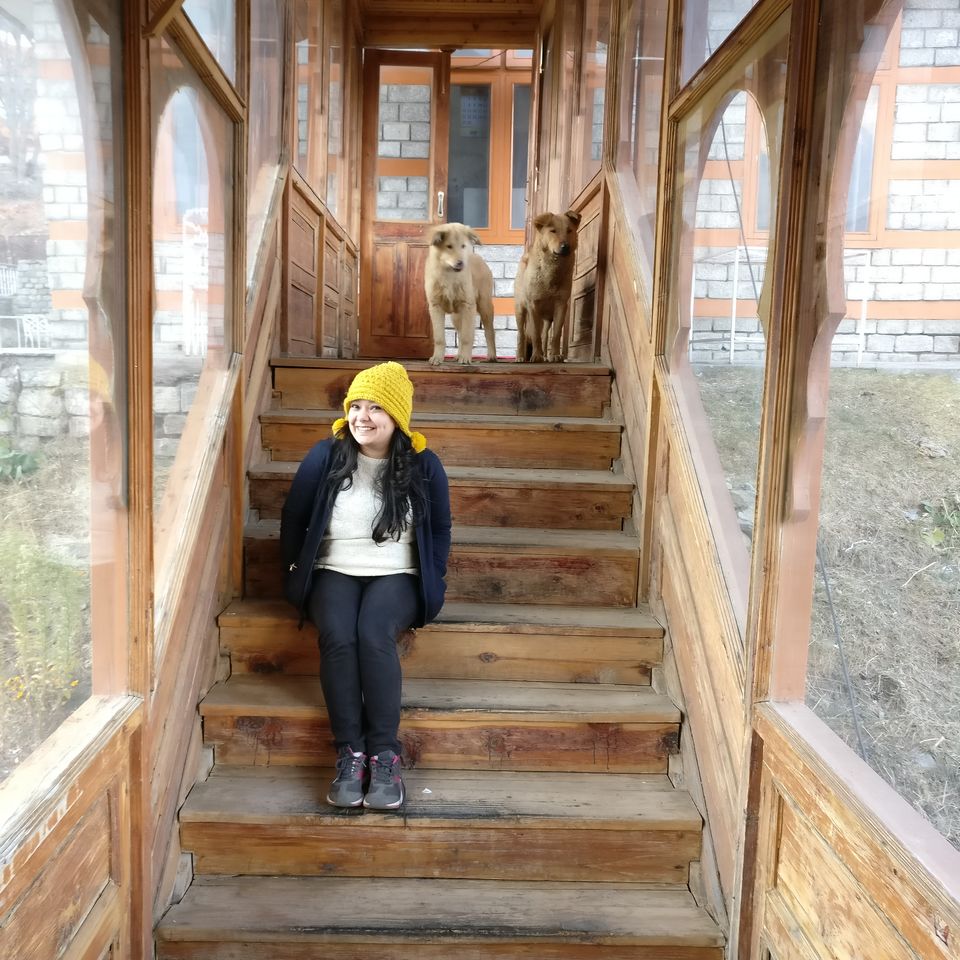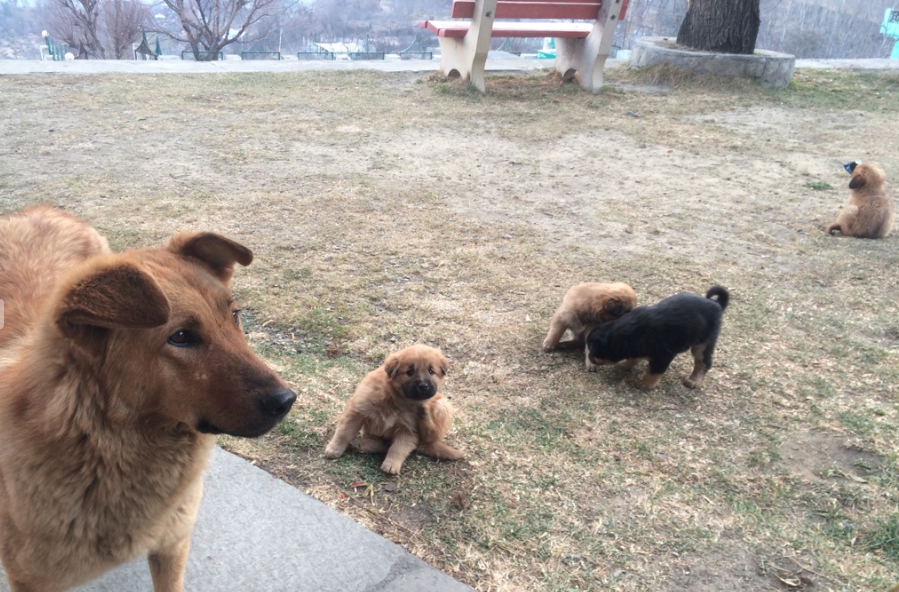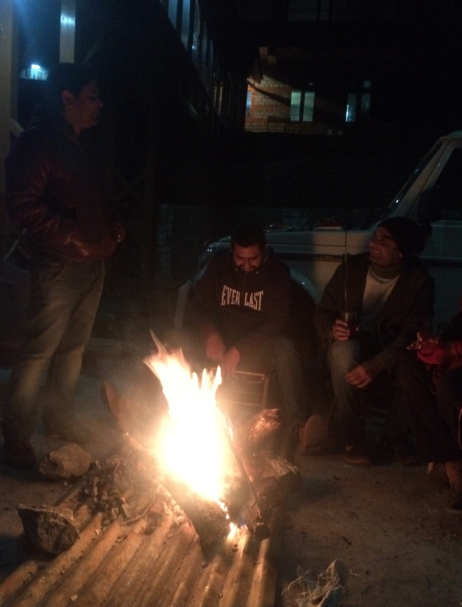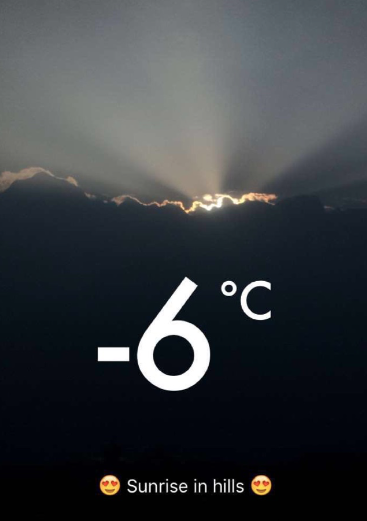 So stoked to be waking upto this magnificent view and cloud lined skies.
We started around 9 in the morning from Kalpa towards Shimla. Encountered first snowfall of the year at Narkanda enroute Shimla.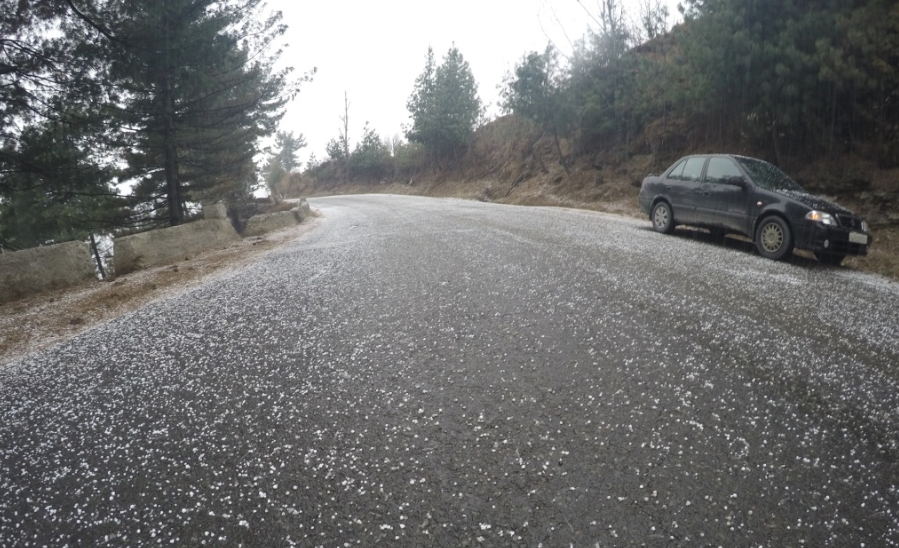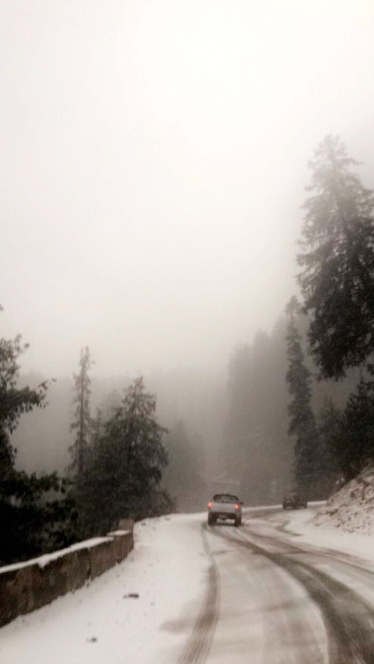 Kalpa to Shimla is about 250 kms and is doable during the day.