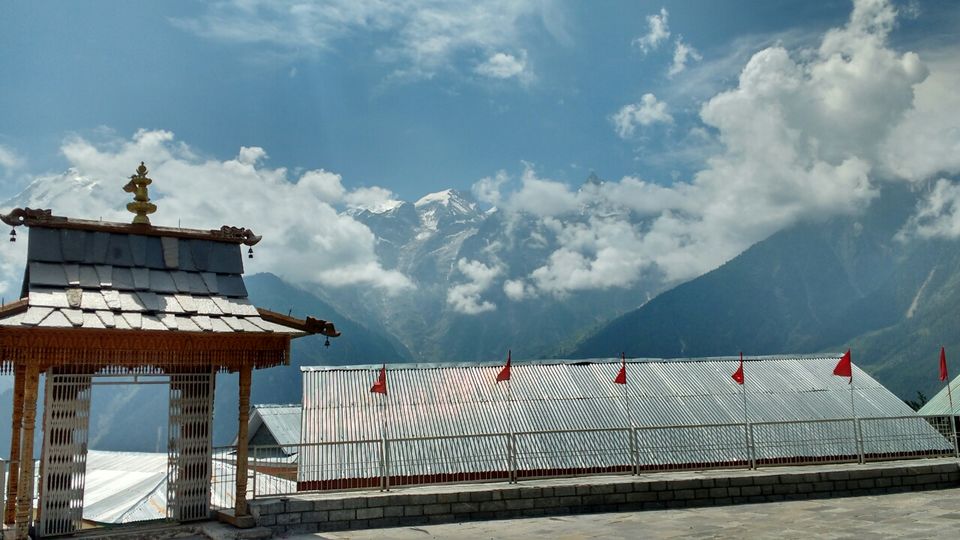 This blog is about places that have their own style, beauty, and the serenity. This about Kinnaur Kailash (Recong Peo, Kalpa, Sangla, Chitkul, Babha Valley). In just went solo for this beauty and worst problem travelling solo is that you cant click your own picture .
I started my trip from Kashmere gate, from their I boarded my bus for Rampur, a city way to kinnaur kailash lying between mountains & River. After reaching their I just walked towards new bus stand from old bus stand and this walk will give you a lovely view , then from their I boarded bus for Reckong peo . The bus journey itself was thrilling experience to cover 95kms appx. It took around 8hrs and after reaching their I just threw my bag in my hotel , got fresh and just landed on road to explore the place. There I met three guy who made me see from all temples to monasteries. Architecture of Monasteries and temple are itself astonishing. And I head towards Kothi a village near by Recong peo . and walk itself was beautiful and places were outstanding.Then I came back to room in night after having dinner.
Next morning I head towards Kalpa, another beautiful village near Reckong Peo around 9 kms and place has some very beautiful view and architecture beauties. Then from there I just started walking upside hill without knowing where I am going after walking for around 45mins – 1hr I just reached a place(don't know the name) which had some spectacular view and their I found café where I just took rest then again in eve I came back to kalpa and stayed back.
Next morning again I had to catch bus for sangla then finally I reached sangla which had some spectacular view of Kailash Parvat and after seeing that I was just had that yo…. Man.. feeling. Then I roamed here and there to find the nature and its beauty and really found some good place for me and then finally stay in camp and camping itself was great fun .
And next morning the final destination Chitkul (last village of India). And it was really mind boggling feeling because literally you are standing in border village. And Border village like this really gives positive vibes. You can see mountains , Army men, Indian Flag, Proud Indians, What else you want for trip. To see and feel it you need to visit that place and DO Visit.
Next morning time to come back, so I catch bus to reckon peo and from there I took bus till Chandigarh but in the mean while after sitting in bus from Recong Peo to Chandigarh I thought what can't I stop at Shimla and take Shimla Kalka Toy Train to end the trip in good manner. So I de boarded the bus at Shimla and took toy and end my journey.
Note:-
• There you can ask anyone for help
• Roads are literally very bad.
• Army Area
Don't Just be a Traveler, Be a Explorer……………………………