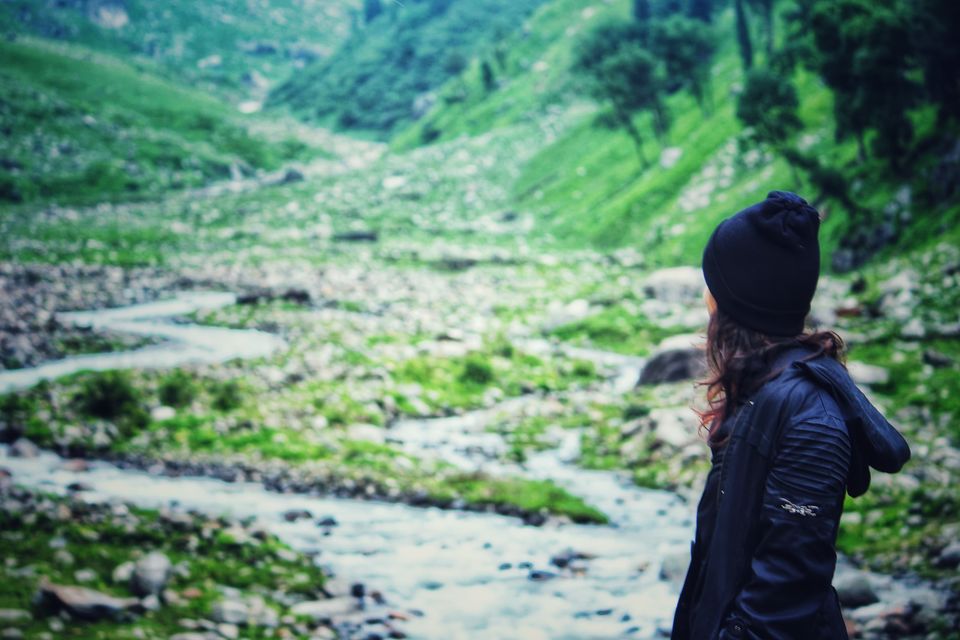 I chose to go on a solo trek to the Himalayas this summer. I had been planning to go on a high altitude trek(above 8000 feet) since a year now. Finally, I booked the Hampta Pass trek because it was a moderate trek which was a good option to start trekking with if you are moderately fit. Also the change in the views that this trek has gives you a feel of everything about the mountains, its greenery, flowers, waterfalls and even rocky soil. I booked the trek with Indiahikes and went on to explore the beauty of the Himalayas that I had only seen in pictures until then.
Day 1: Manali to Jobra
After meeting at a common hotel(Keylinga Inn) and getting all the formalities done we had a jeep ride of 2 hours and a 1 hour trek to reach our first campsite, Jobra. Some of us who were trekking for the first time had rented our trekking gear from Indiahikes which helped us save on a lot of money in buying stuff.
It was a bumpy ride climbing up the mountains in the jeep but was a great start to what we should be expecting in the coming few days. ADVENTURE. As we climbed up, it started to feel like I was up above the world. All the scattered homes started to seem so small and we kept going up making our way through the sharp curves.
Initially, getting our body used to walking on big rocks and slippery slopes takes time but this was what this small trek on the first day was about, to give us a hang of it. As we reached, fresh hot lunch was waiting for us there. We got our tents settled and met outside in the evening to get to know everyone in the crew. We played a fun game to learn everyone's name.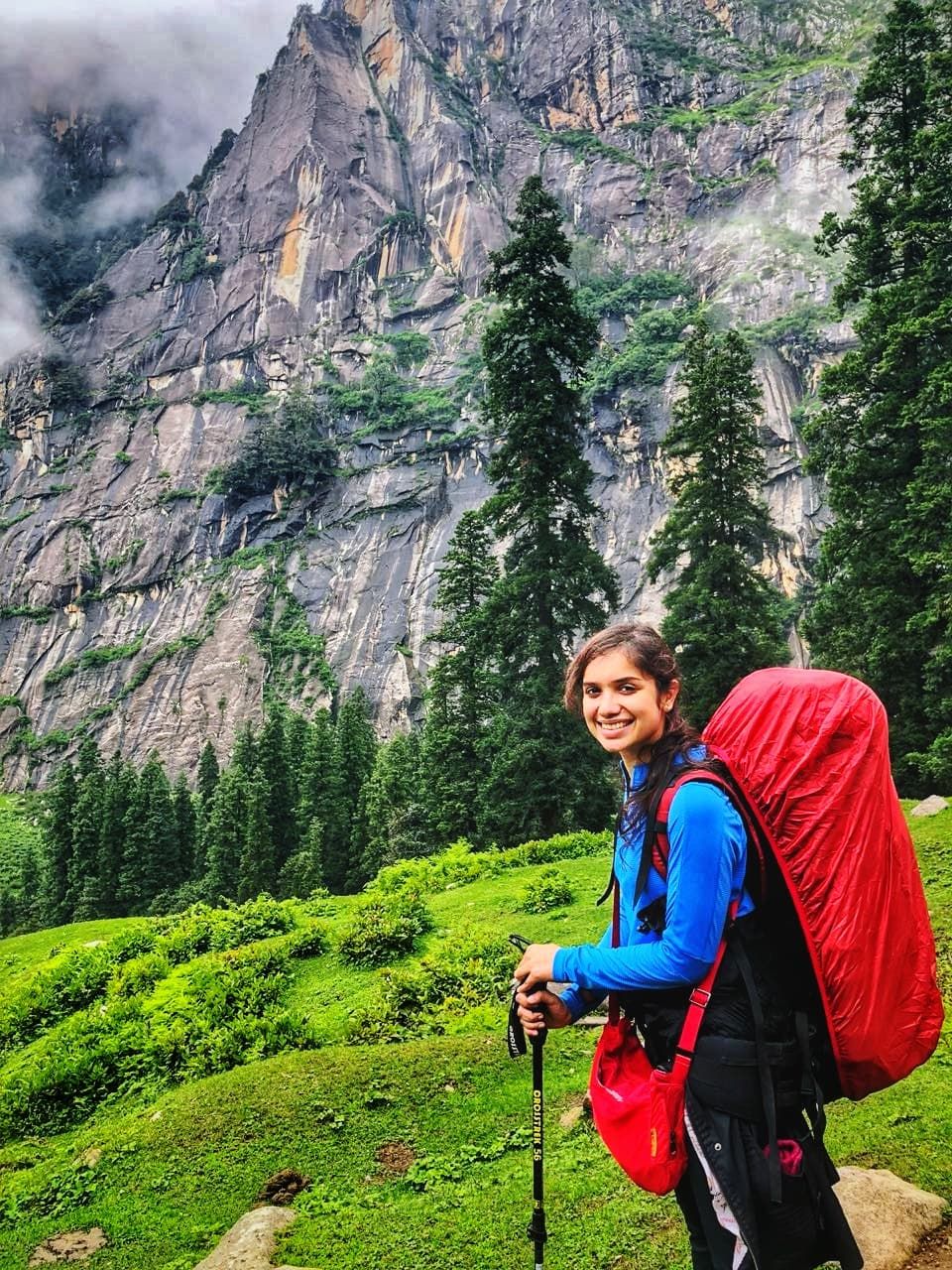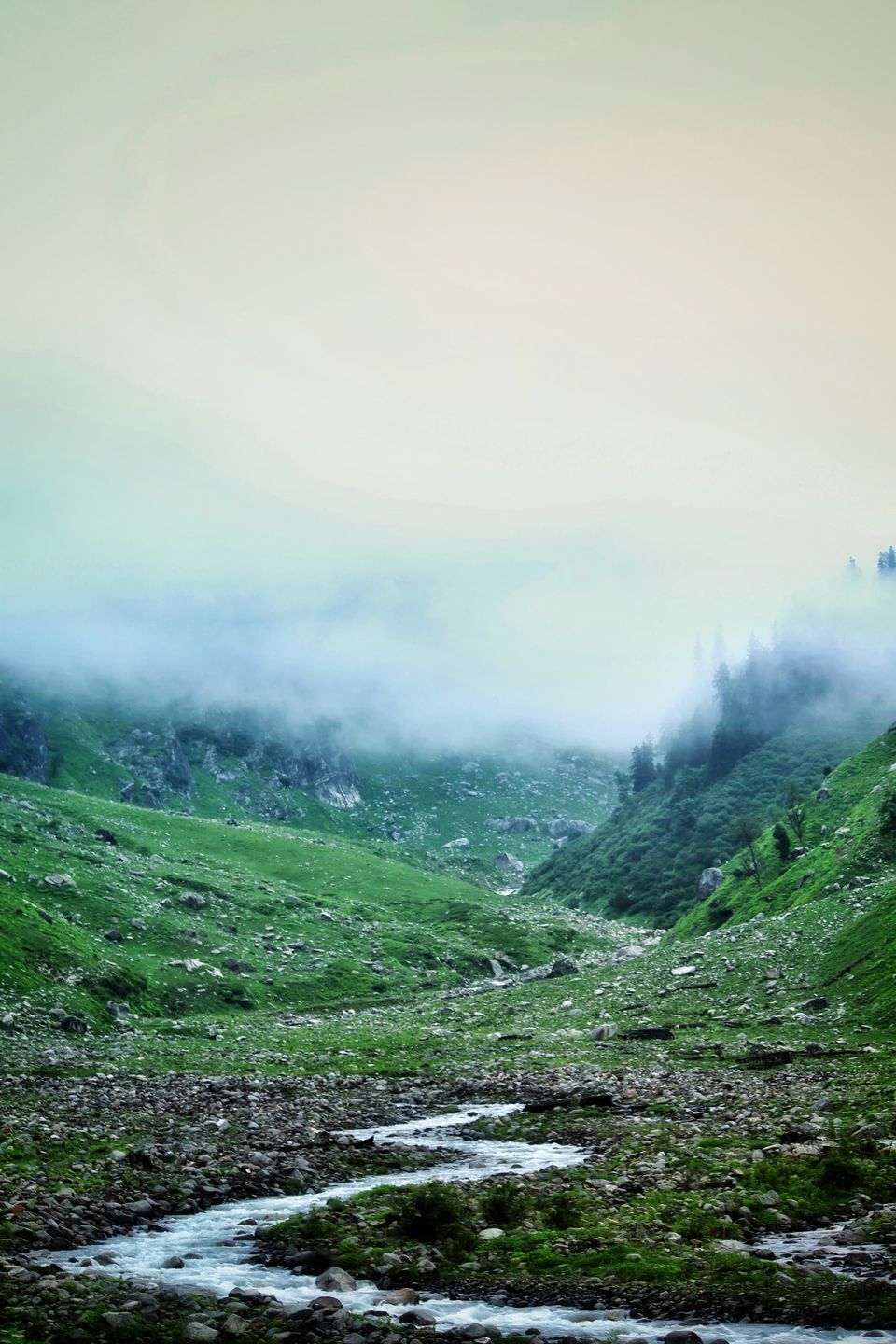 Day 2: Jobra to Jwara
We started off with our trek early morning after having a wholesome breakfast. I had not been able to sleep properly last night because it was my first night in such cold weather and in the new place. I was afraid it would rain at night and water would seep inside our tents. I was afraid mules or bears would smash into our tents at night, but luckily nothing like this happened and made me believe that nothing would.
Today we had a six hour trek to our next campsite. I was a little nervous about today since it was my first time trekking and that too with strangers. I found it a little difficult initially. The slope was steep and the path so narrow that it had no place of another man walking beside me. We kept going uphill and it kept becoming difficult for me. We crossed many boulders to move into an area of varied coloured flowers. There were waterfalls big and small almost everywhere I saw. Undoubtedly, it was a beautiful view to look at. We even crossed a small stream barefoot with intensely cold water. For about 5 minutes after that we could not feel our feet. After a little more walking, there it was, our next campsite amidst beautiful pink flowers surrounded by huge mountains and a waterfall on one side.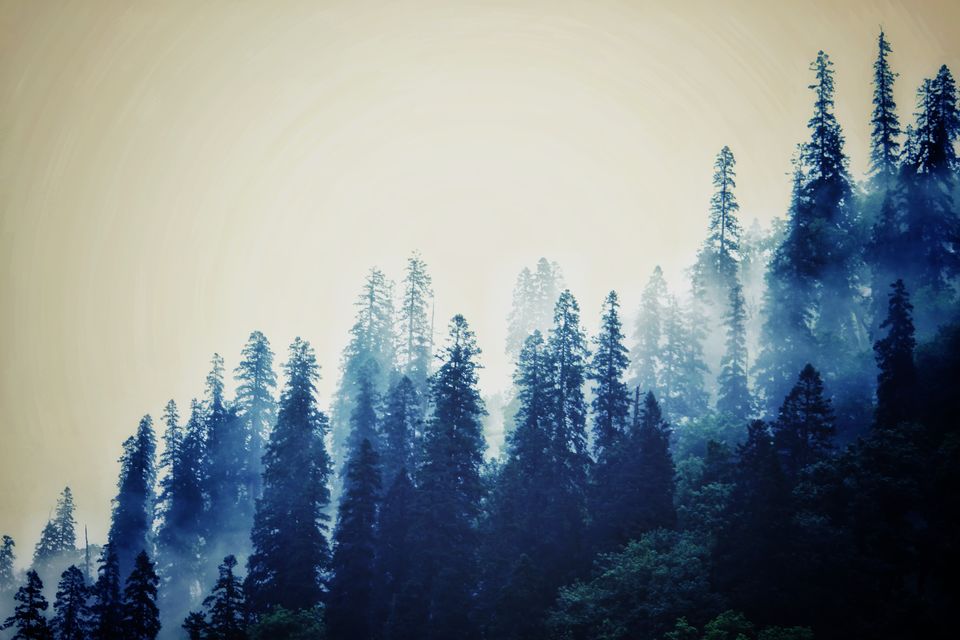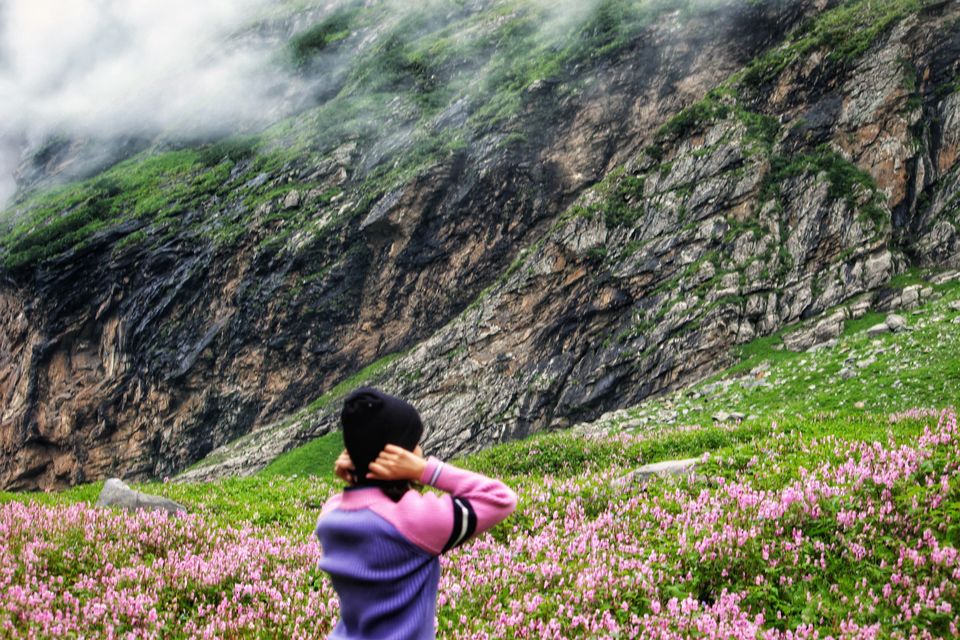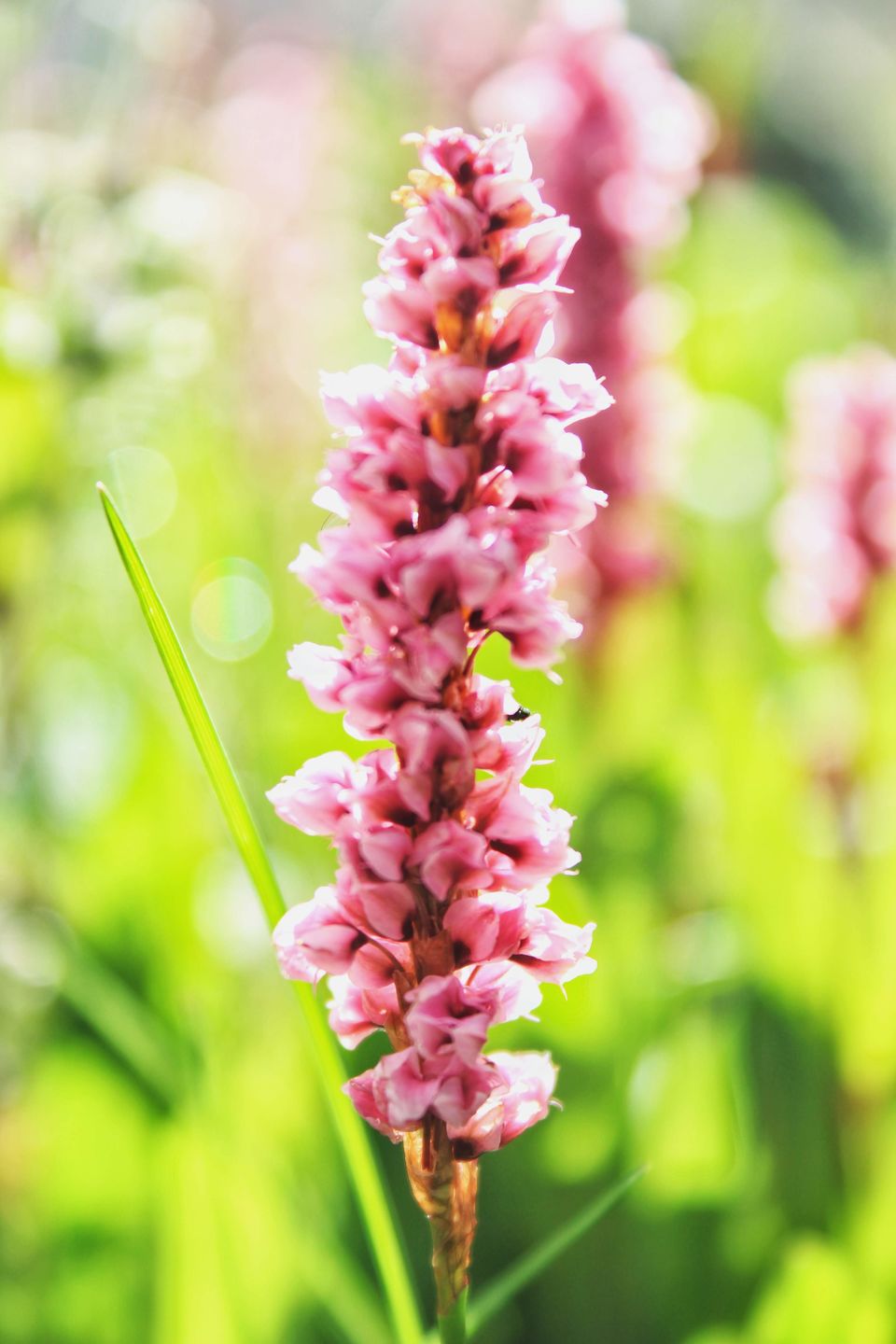 Day 3: Jwara to Balu ka Ghera
This proved to be my favourite day as the trek was a bit easier than the last day and the view was breathtaking all along the route. We kept walking beside the river that seemed never ending. Walking amidst the plush green mountains and a clear blue sky has its own soothing feeling. The route involved such exquisite views that finally I could feel why I had taken the decision to trek in the first place. From yellow to pink, from white to purple, we crossed all colours of beautiful flowers around. This place looked like Switzerland of India. We saw a mountain mouse on our path along with snow covered patches on the opposite side of us which added so much to our experience today.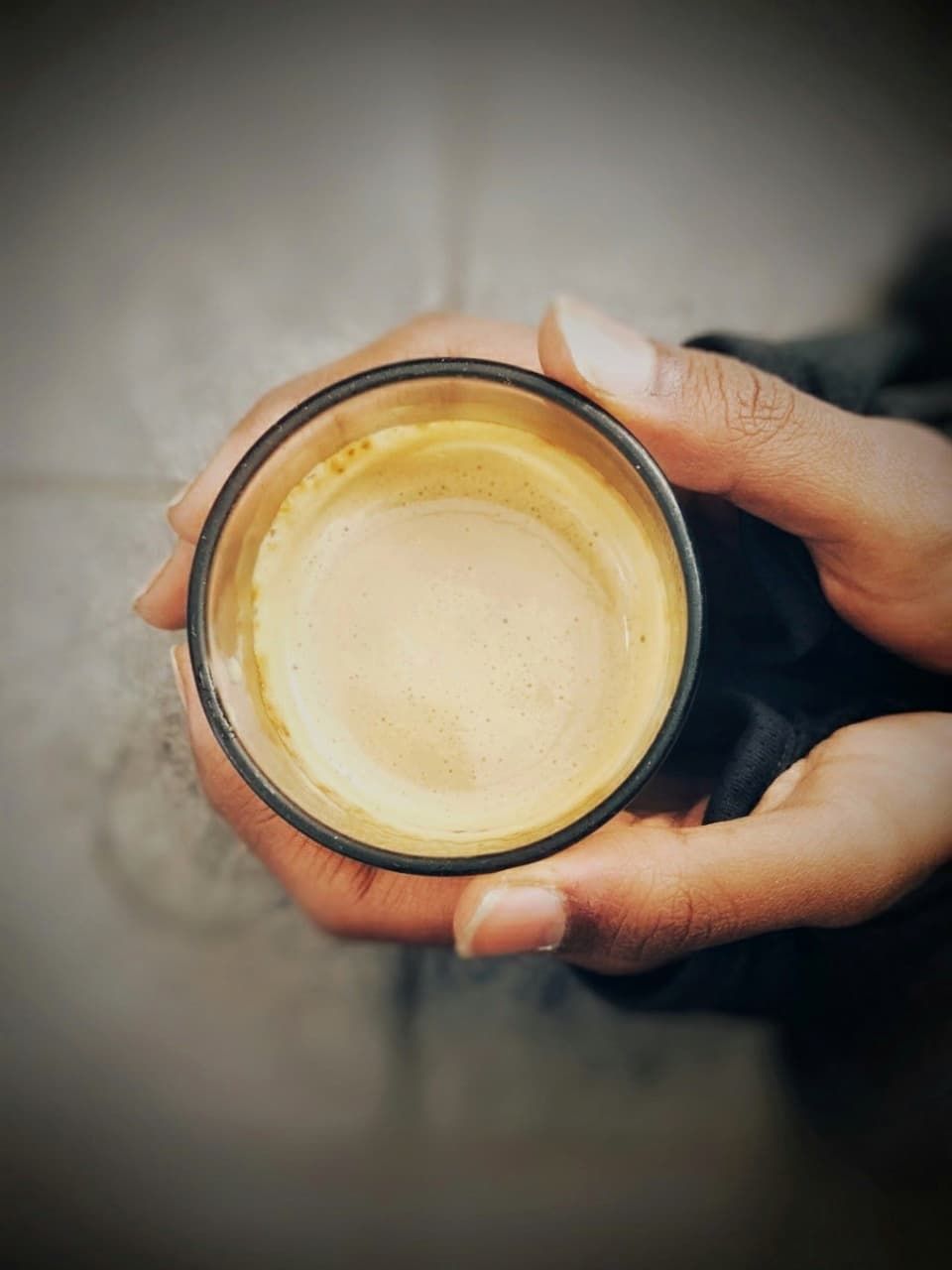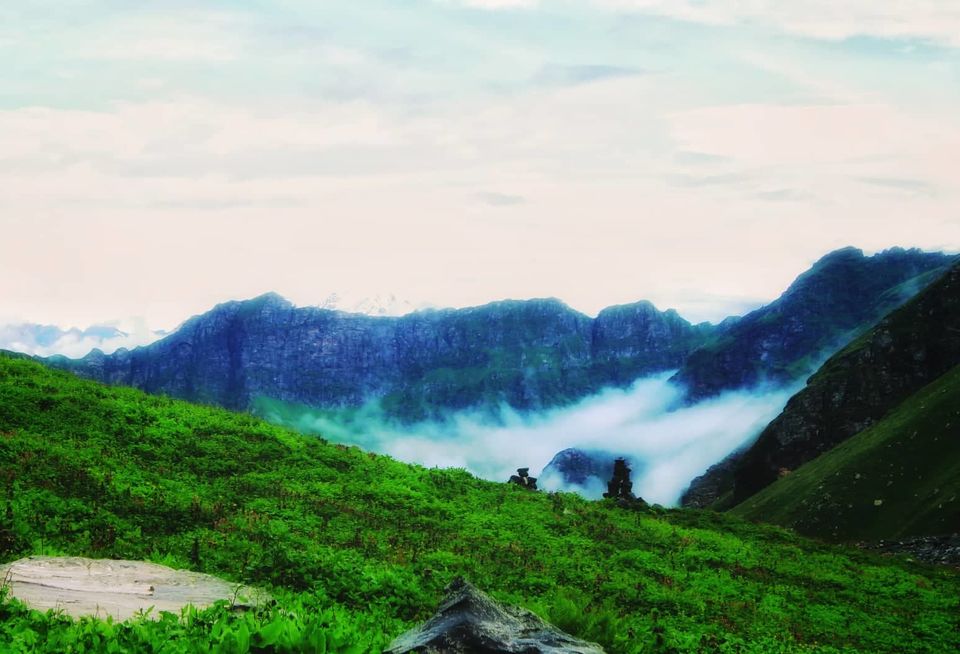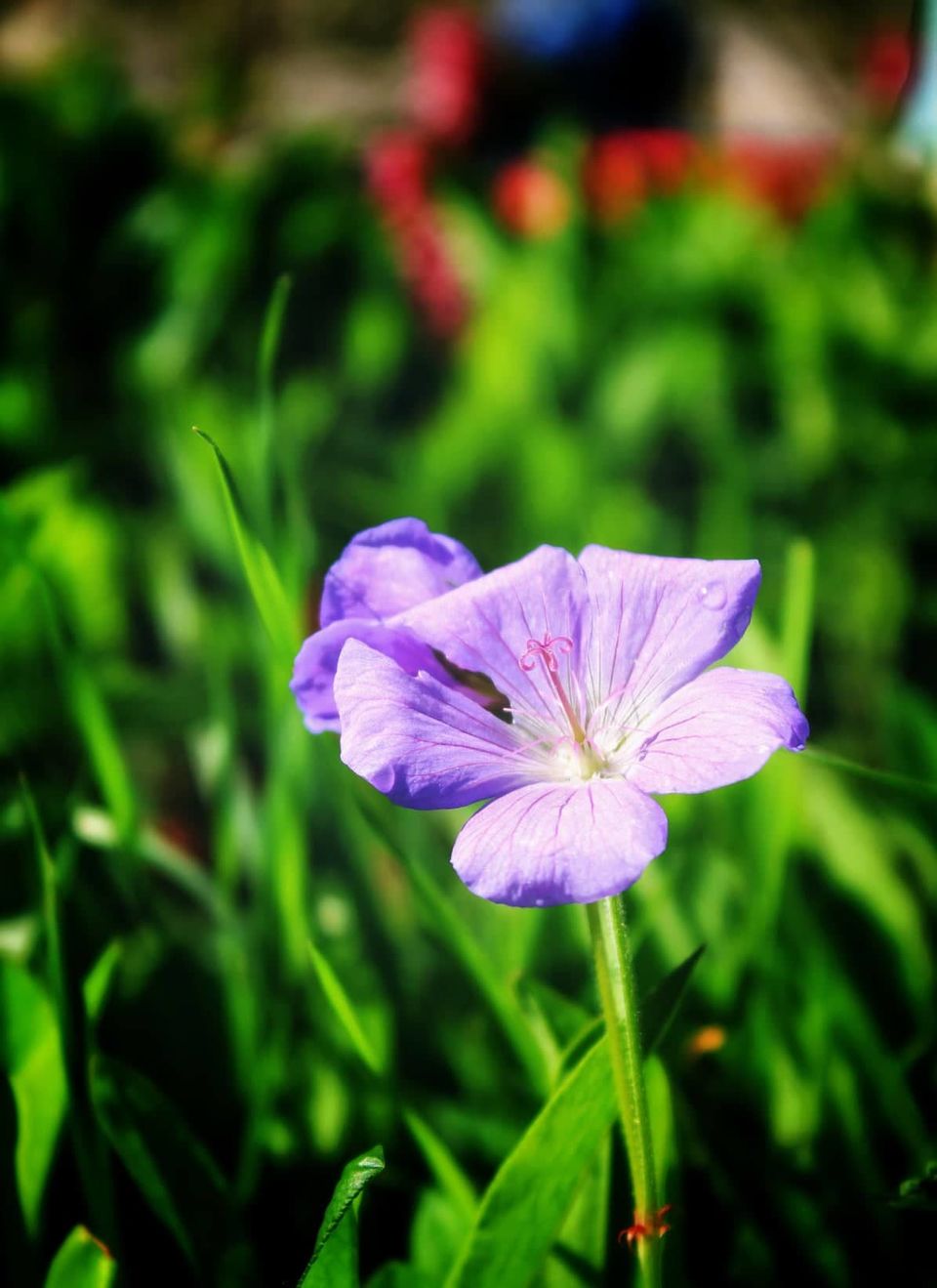 Day 4: Balu ka Ghera to Shea Goru
This was the Hampta Pass day. It was supposed to be the most difficult keeping in accordance with the 9 hour trek which involved a lot of tricky ascent, chilly cold winds at the top and a rockfall region during the descent. It was exhausting but we had only one thing in mind to keep us going, "your body can do anything, it is your brain that you need to convince". A pass is basically the region where the two mountain ranges between which we were walking finally met to become one. This was the point when finally the river extinguished and we had moved from plush green mountains to the ones full of eroded soil. You would think that eroded soil would not be that pleasing to look at, I thought the same. I was wrong. There were no negative vibes in the dryness of these mountains. It was a view that gave me the sense of accomplishment, of completing the trek.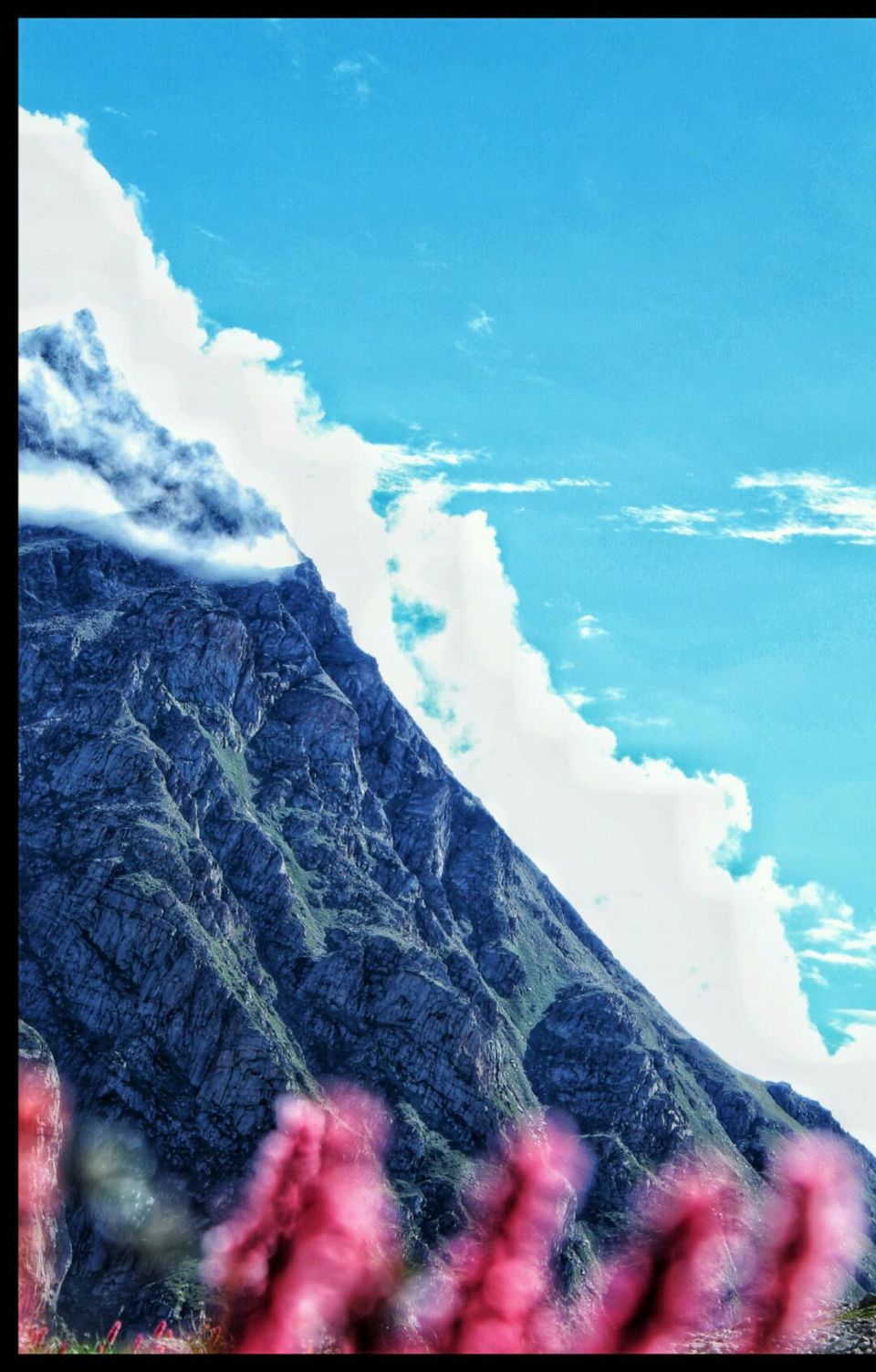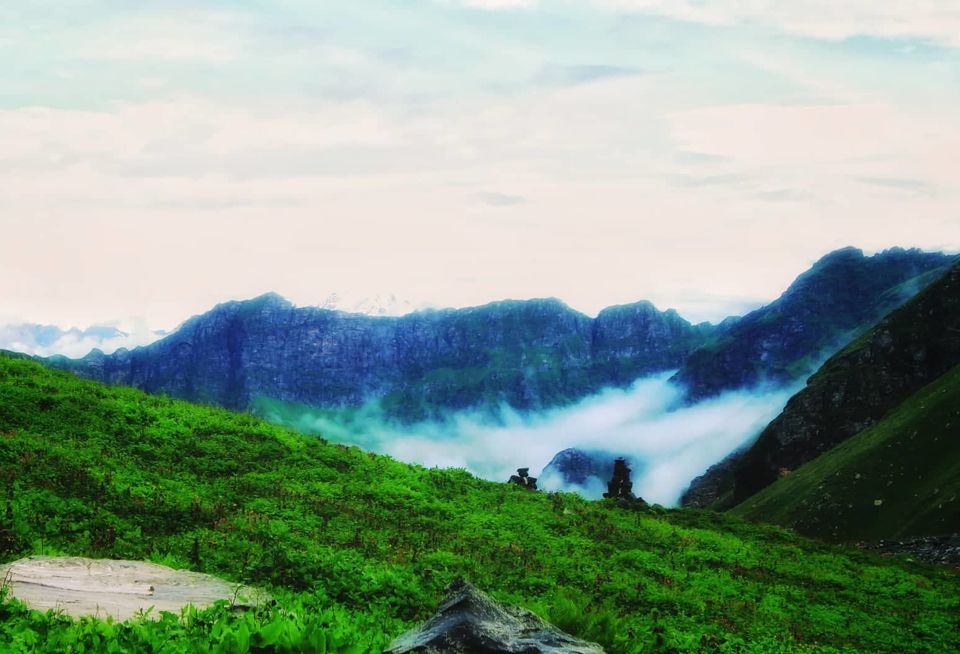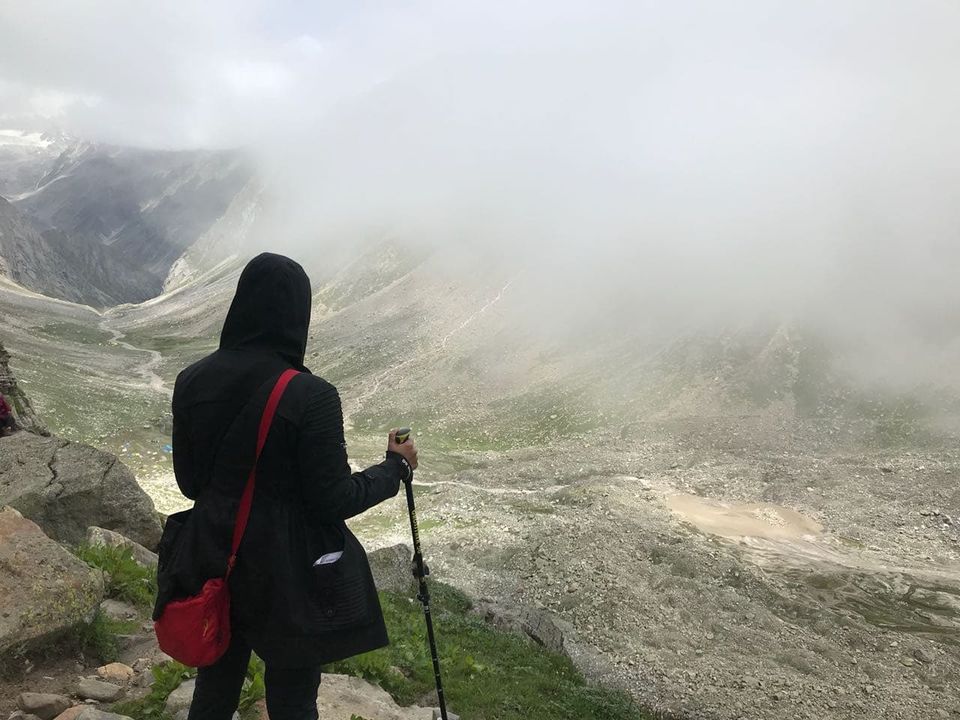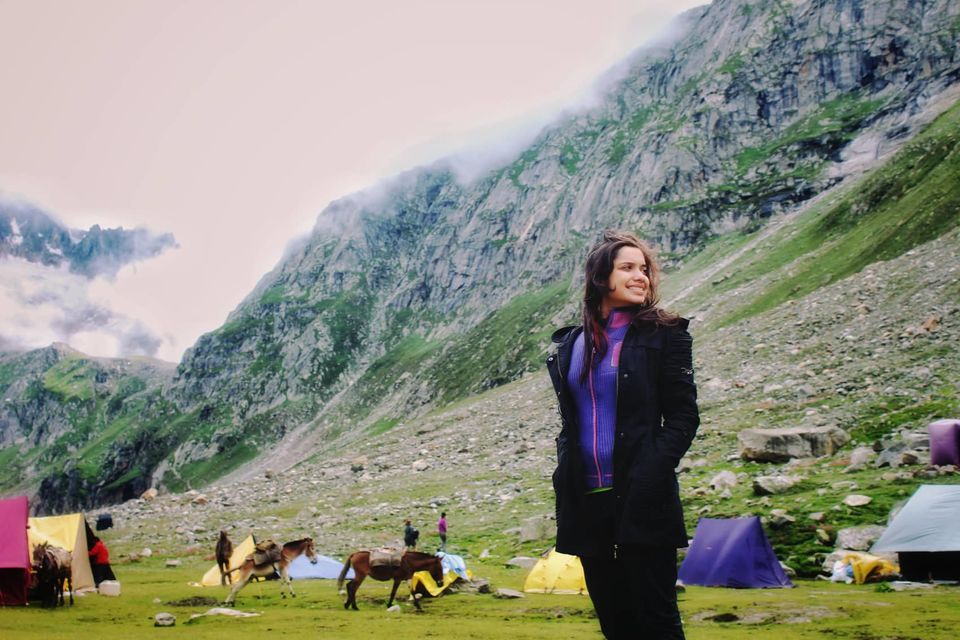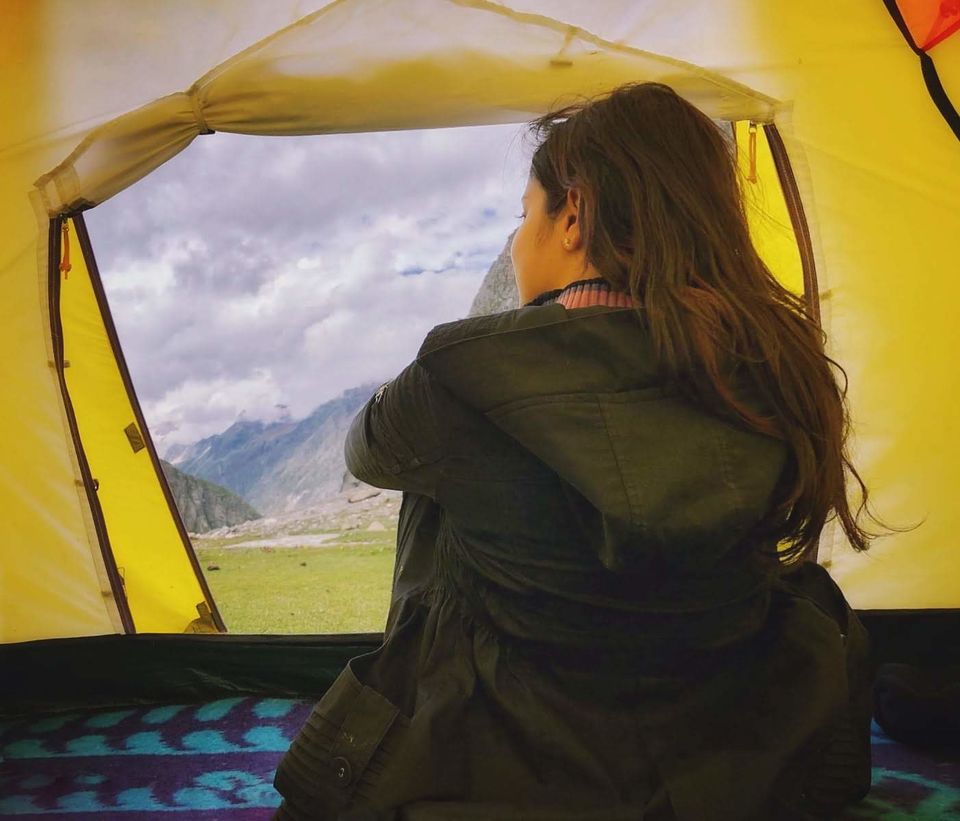 Day 5: Shea Goru to Chhatru
Frankly we never wanted to leave Shea Goru, even with its chilly weather, it was the perfect place to be in. But then came Chhatru and it didn't disappoint us. We trekked our way inside Spiti Valley and via a jeep reached our campsite. Today's plan was to visit Chandratal Lake but due to some uncontrollable circumstances we couldn't go. No regrets, we enjoyed our stay at Chhatru. It was a slightly more commercialised area than we had been in since the past few days. You could see solo foreigners trekking and people biking through Spiti. We stayed up late, walked around and chit chatted sitting under the sky full of stars. It was the perfect end to this trek.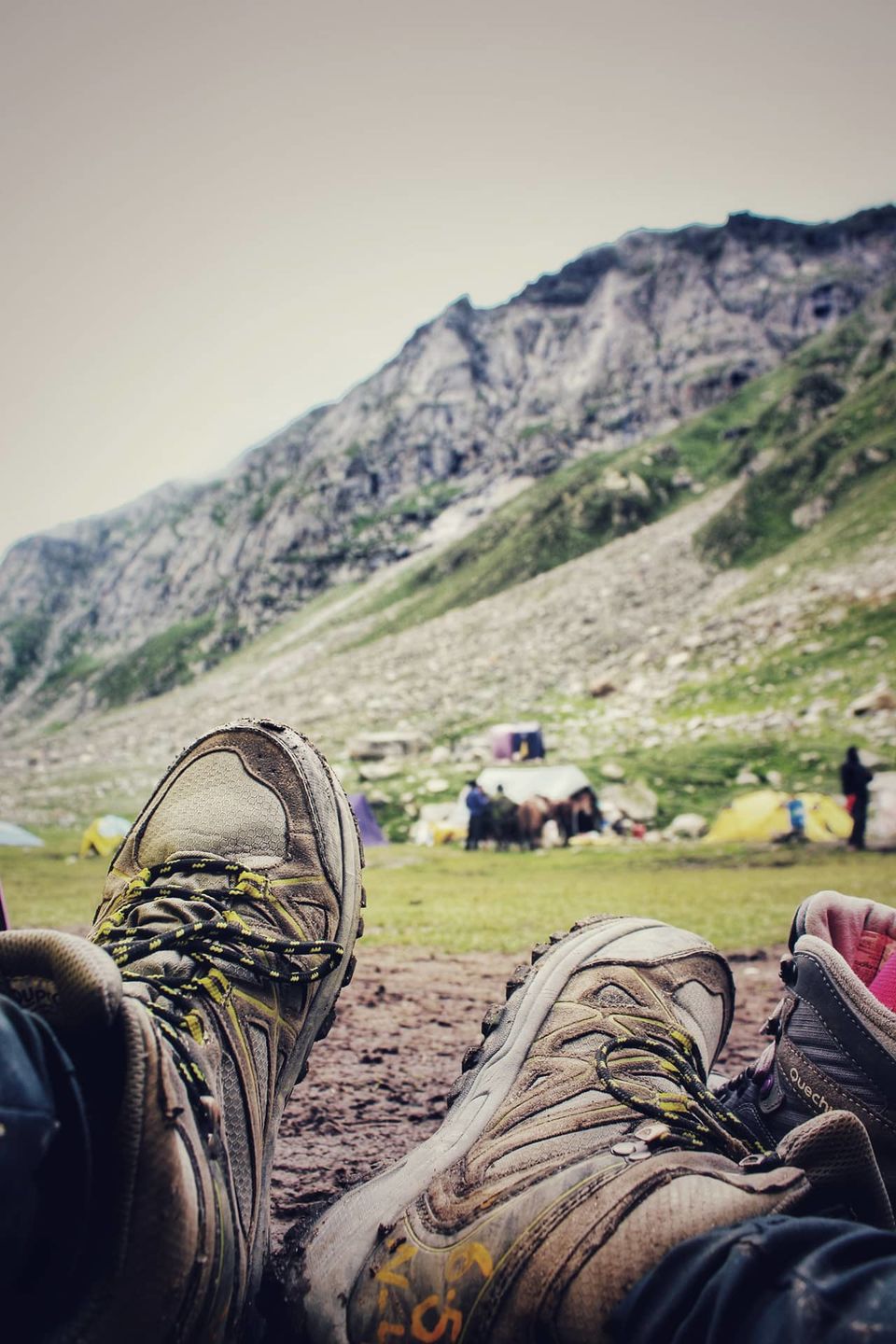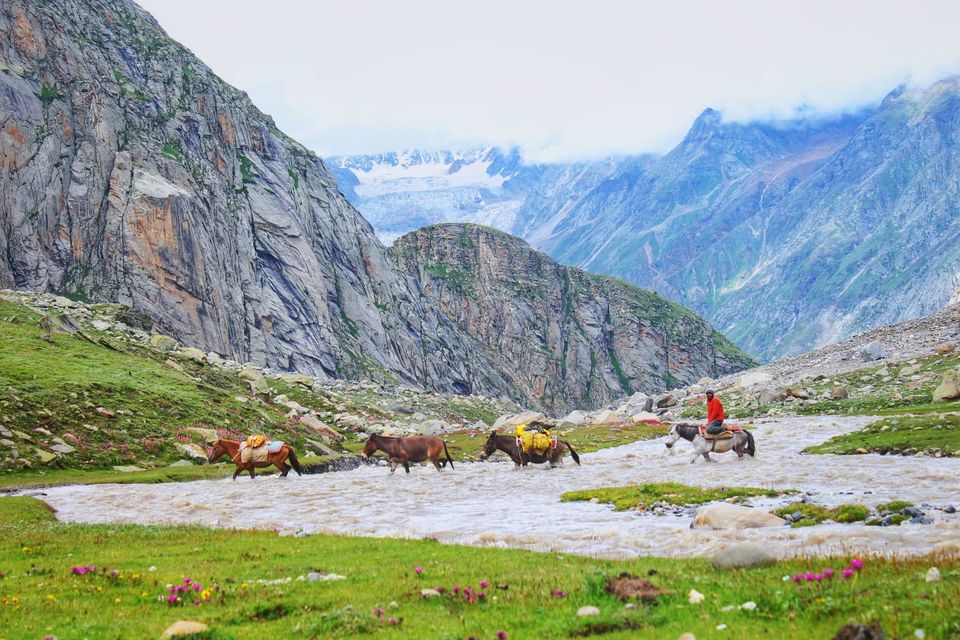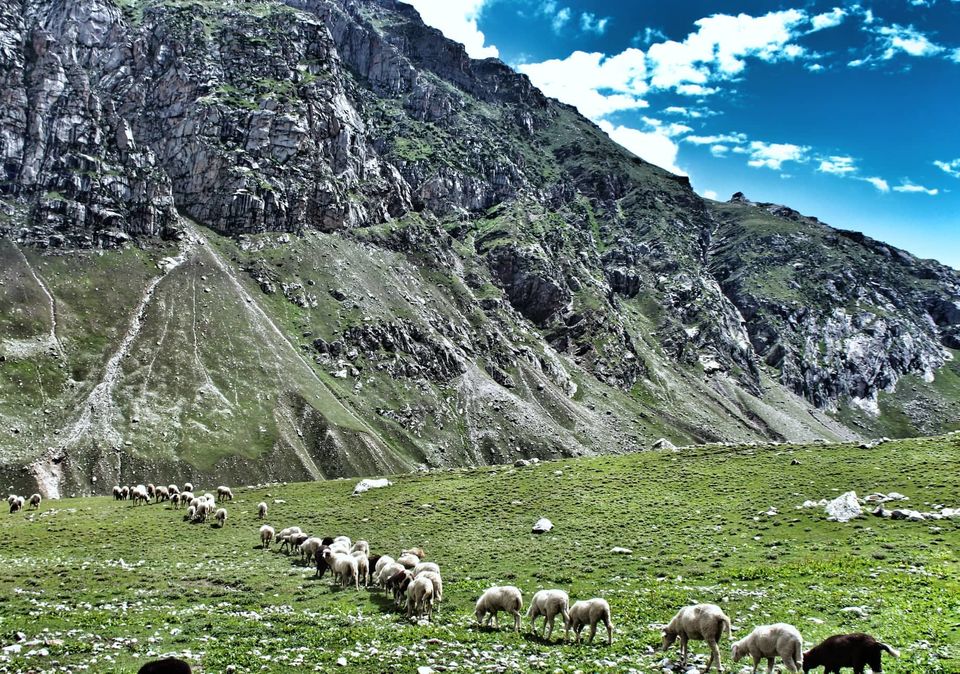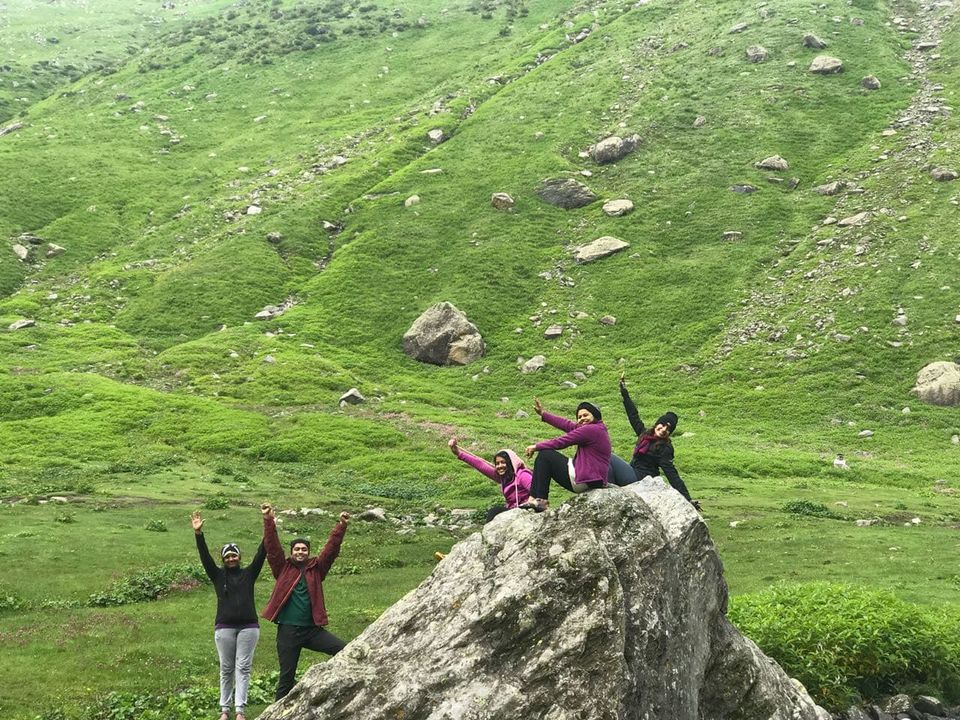 Day 6: Chhatru to Manali
It was a 4-5 hours of jeep ride back to Manali, back to the city life, back to our everyday routine. We sure were leaving the Himalayas back but were taking unforgettable memories, inexplicable views and lots of life lessons with us.