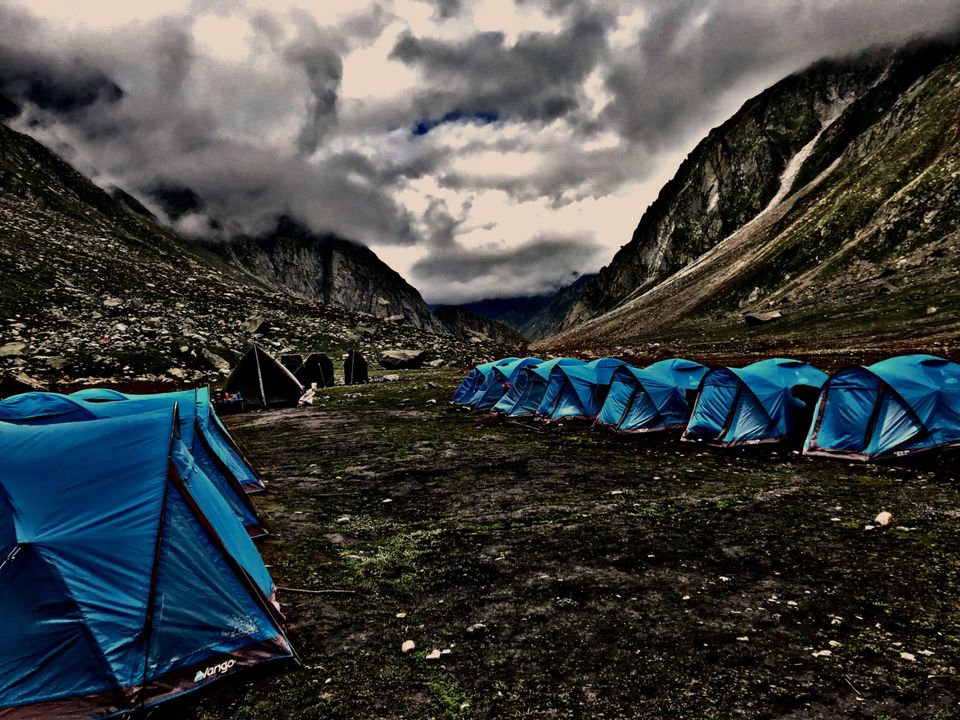 After 1-2 day treks like triund, hatu peak i wanted something more challenging and something that keeps me away from heat of amritsar for longer time. So i decided to go to hampta pass trek from 11-15 august.
On 11th i reached manali by hrtc volvo bus at 10 pm , which was 4 hours in excess of the scheduled time as the manali-pathankot highway was closed because of landsliding but because i had some buffer time in between to meet my trek organizers it wasn't a problem for me. I met my trekmates, trek leader and supporting staff at nehru park.
After submitting required documents and taking some instructions from trek leader we drived to jobra which was our base camp for that trek, on our way we stopped at their office in order to leave our extra stuff and to get required equipments. After having lunch at jobra our trek began, it was a 2km accitimilization walk.
Intially, we walked through beautiful pine forests for 25-30 mins, then we had to walk alongside a river. With clouds covering the peaks and a beautiful streaming river (rani nallah) , the site is unbelievable and i really had to pinch myself a couple of times to make myself believe that, whatever is happening is real. So, after walking alongside river for sometime we crossed the river and again started walking. The serene view was really acting as a motivation for us which made us reach to our day 1 camp in no time.
After reaching our base camp, camps were alloted to us and i got a really good fella as my campmate. After we made ourselves comfortable, dinner was served in common camp. Here i got to know more about my trekmates, most of them were professionals who want to trek to keep themselves away from their hectic lives.
Next day we woke up early in the morning to enjoy the fast movement of clouds and to capture some time lapses. Today we have to cover 8 kms of trek with gradual ascent. So, we had to be quick enough to start our trek at 8 am. We steadily started walking and followed the instructions of our trek leader. Just before lunch we got the biggest challenge of our trek until now, which was river crossing. We crossed the river barefoot and by forming humanchain. The water was so cold that i couldn't feel my feet even after 15 mins of river crossing. After one hour lunch break and a photo session we easily reached our day 2 campsite (bhalu ka ghera) at 3 pm. The campsite was full of small flowers which made our campsite look sceneric.
After a soup break at camp our trek leader decided to have accitimilization walk of 30 mins to prepare us for the summit day and for good sleep at night. After dinner and some regular chit-chat we got back to our camps early for good recovery for the summit day.
So, the summit day started with waking up early and trek leader making us aware of the long trek ahead with the rainy weather. After the having good breakfast we started the day's trek with rain ponchos on. Initially everything was fine but as we moved on rain was causing a problem as the temperature was already on lower side and also making the terrain quite challenging .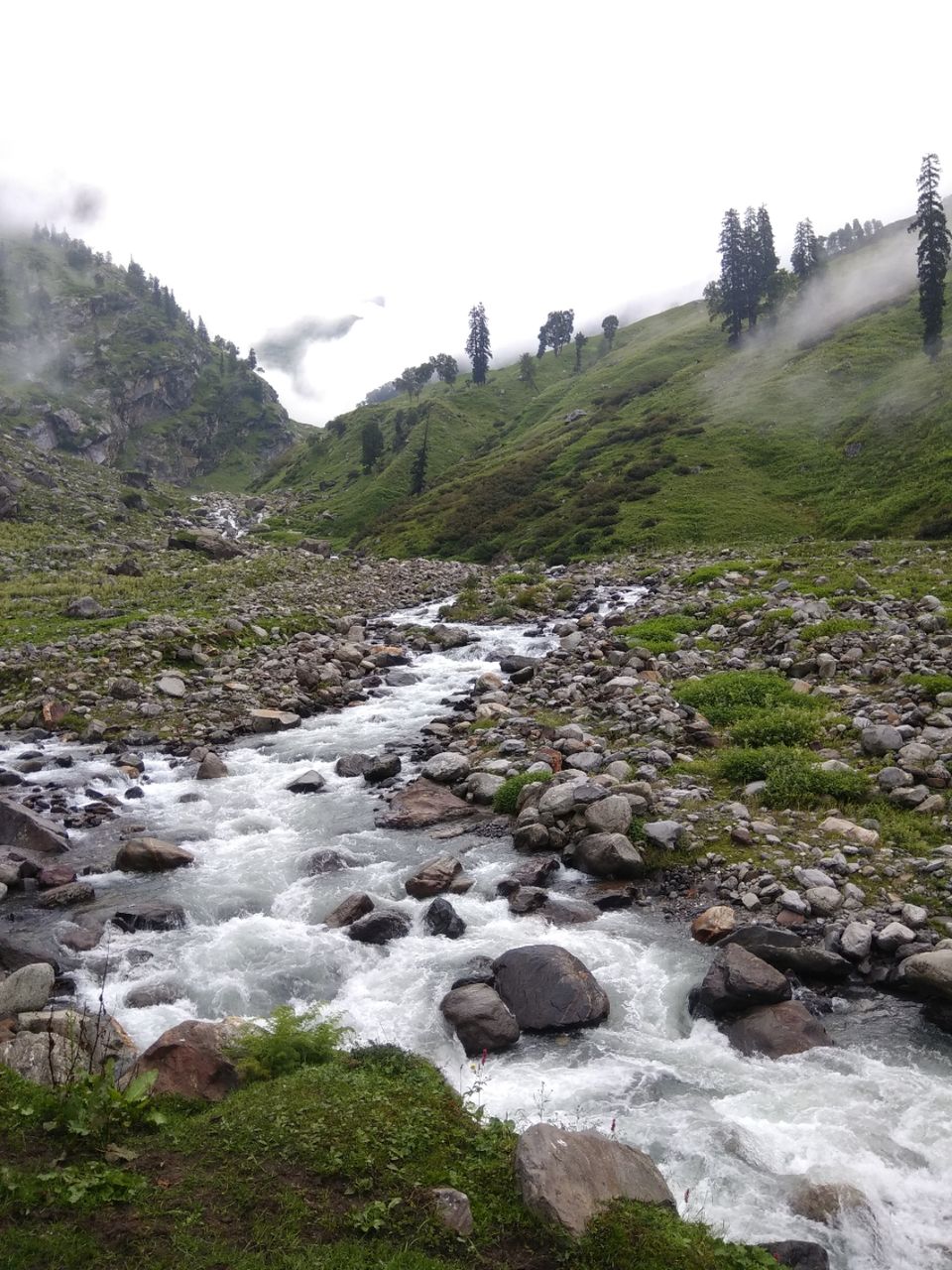 Till lunch break , i was half wet as water somehow got through the poncho. After having lunch under a rock shelter, we were up for the toughest part of the trek. During this part of trek we were tested by very steep rocky terrain with rainy weather and low temperatures. The combination of all these with 10-12 kg bagpack on shoulders wasn't an easy task despite all of my preparations. There was a moment when i was asking myself that what i am a doing here? I could have sat on my couch back at home and could have enjoyed a netflix series. Keeping all those emotions aside i kept on trekking coz i had to complete the challenge which was purely my decision to take on. In the end my steady movement made me reach hampta pass. It was an unbelievable movement and the view with clouds all around was absolutely amazing. But still the day's job was half left. We still have to get down to the shea goru campsite which was 5 kms away from the top. The rain stopped after crossing hampta pass and decent was alot easier than the ascent so we managed ourselves to reach shea goru campsite after a tiring day. After reaching the campsite, the crazy traveling stories, experiences of my trekmates and the vegetable soup were enough to make the summit an awesome day of trek.
Shea goru campsite is the best campsite of the trek as it offers alot of breathtaking panoramic views. So, we woke up early in the morning to capture the surrounding peaks and movement of clouds. Despite summiting hampta pass we still had chandratal lake as the motivation for this day. Trek was easy descent of 5 km which we did by enjoying ourselves and also taking group photographs in the breaks. We completed our trek before noon. We were feeling very proud of ourselves that we finally managed to complete the trek and at the same time we were excited for the chandratal lake.
After lunch we were taken to the chandratal by a tempo traveler. After the trek was completed we were thinking that every thing will be boring as we are not going to travel by walking but adventurous roads of spiti proved us wrong. 60 km long journey on roads of spiti added more spices the trek. So, after an adventurous ride we reached the lake of moon. Chandratal lake was like heaven on earth. After spending some time at peaceful lake we stopped at famous chacha-chachi dhaba for evening snacks. We reached at our campsite at 9 pm. This was the last night of the trek, so we did everything we could to celebrate successful trek.
Next day in the morning we were taken to manali by the tempo traveller. On our way back we stopped at famous rohtang where we had a tea break. After reaching manali, certificates of successful trek were given to us.
Taking amazing memories with me i took the volvo in evening for my city (Amritsar).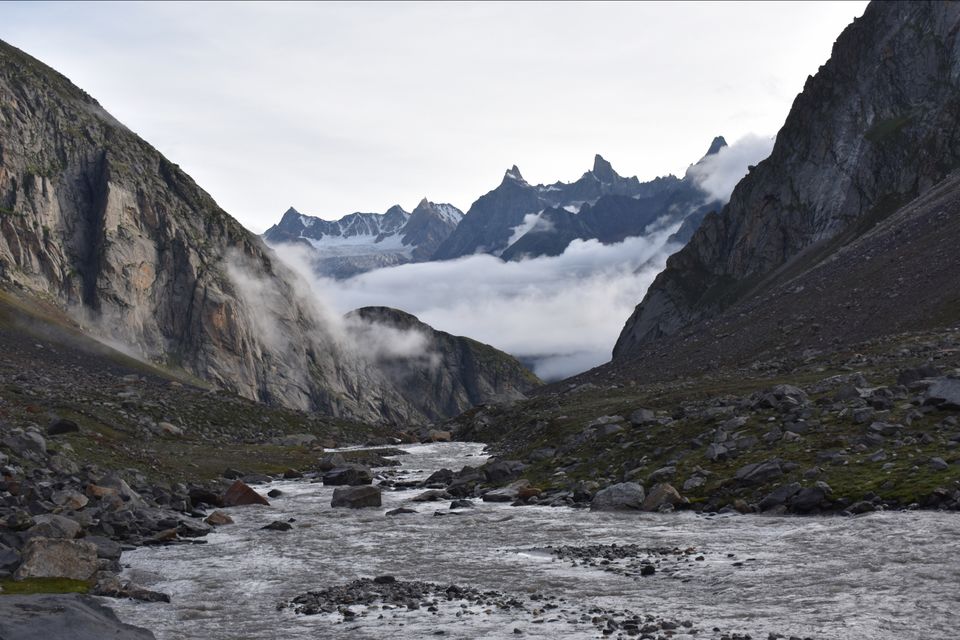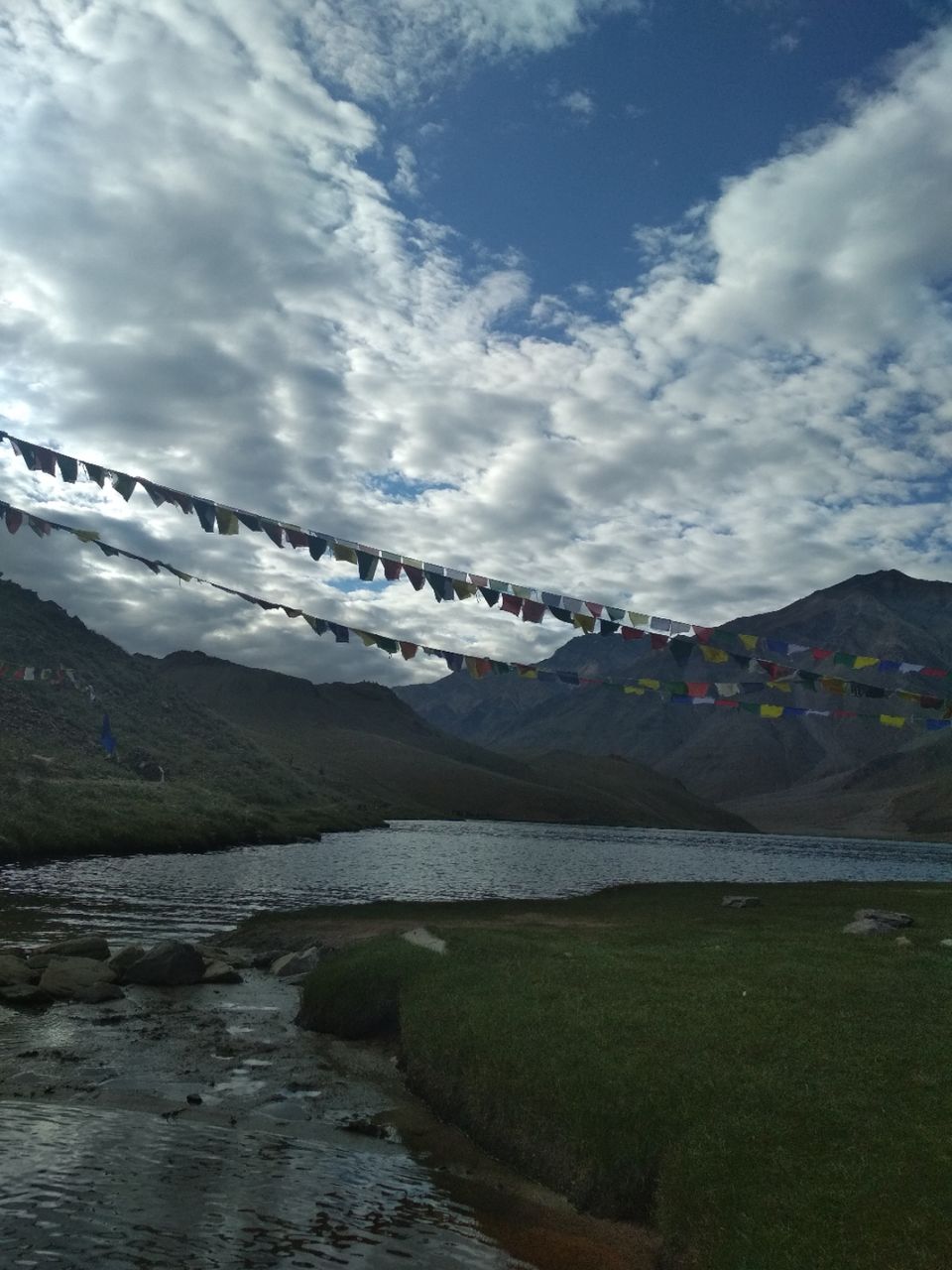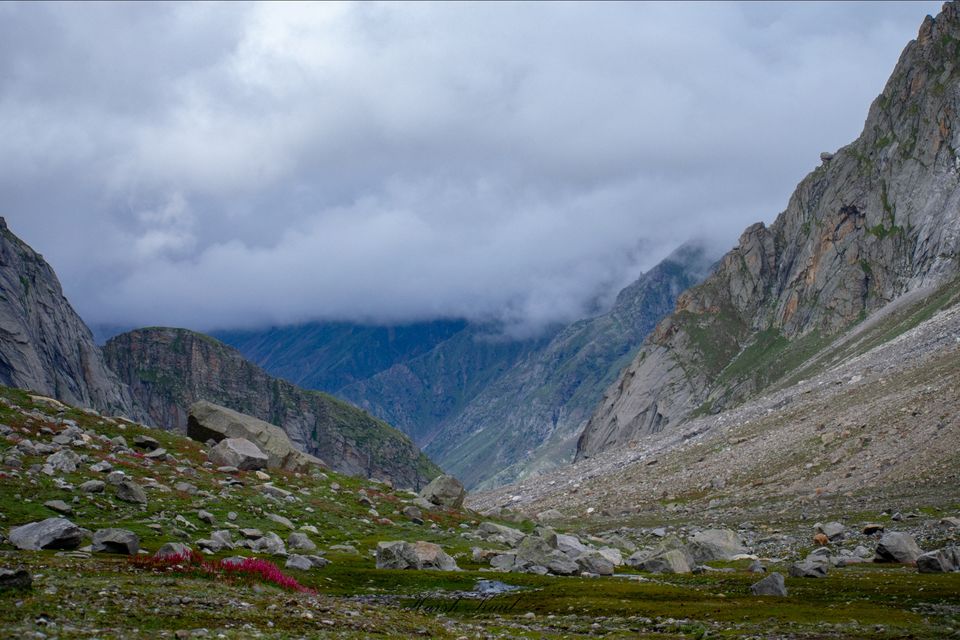 Some of the best trek organizers for hampta pass are - india hikes, deyor camps, trek the himalayas.