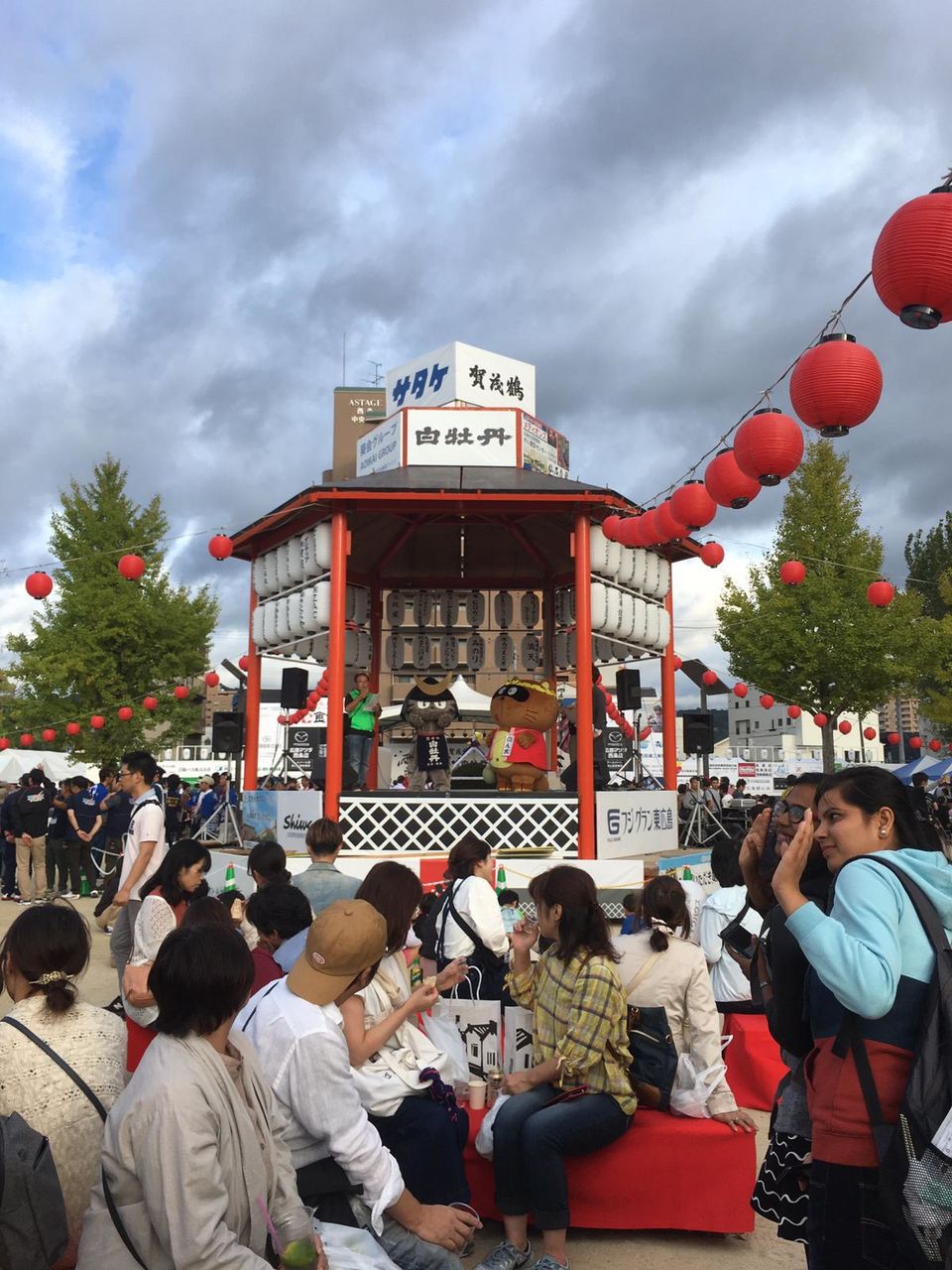 Sake festival is the one of the most popular festival in Japan. It is celebrated in second Saturday and Sunday of October. Basically sake is the famous alcohol of Japan. It mainly celebrates near the Saijo station at Hiroshima City. Recently I have attended Sake Festival in Hiroshima city.
In Sake festival, Along with the lot of alcohol, you can enjoy your full day here... In every street there are lots of shops of delicious Japanese and other countries food and individual performances..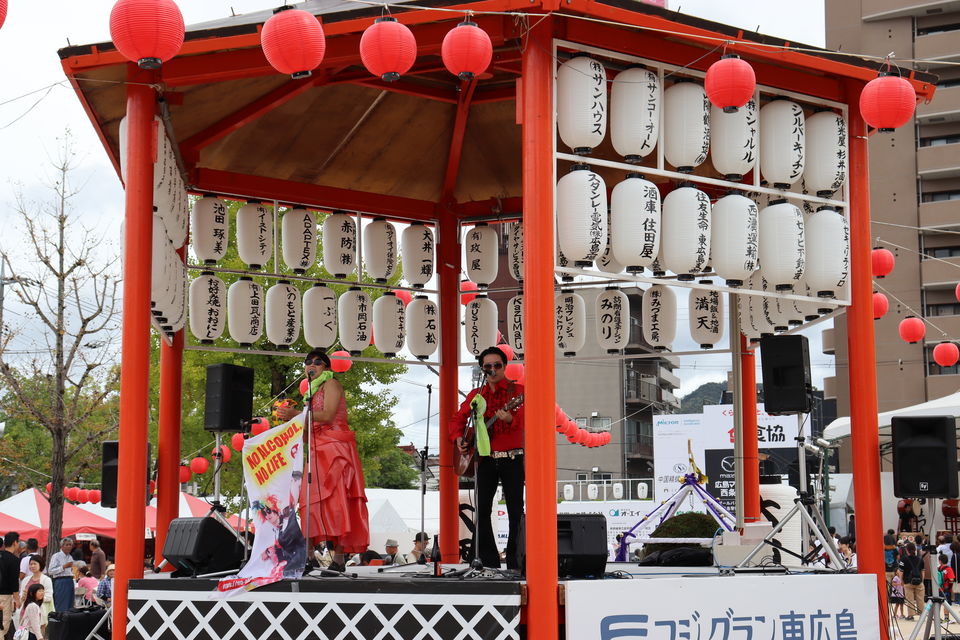 There is no entry fees for sake festival, if you want to buy some drinks, Japanese food, candy etc. then you have to pay individually. However, things are not that costly, so you can enjoy in the little amount also...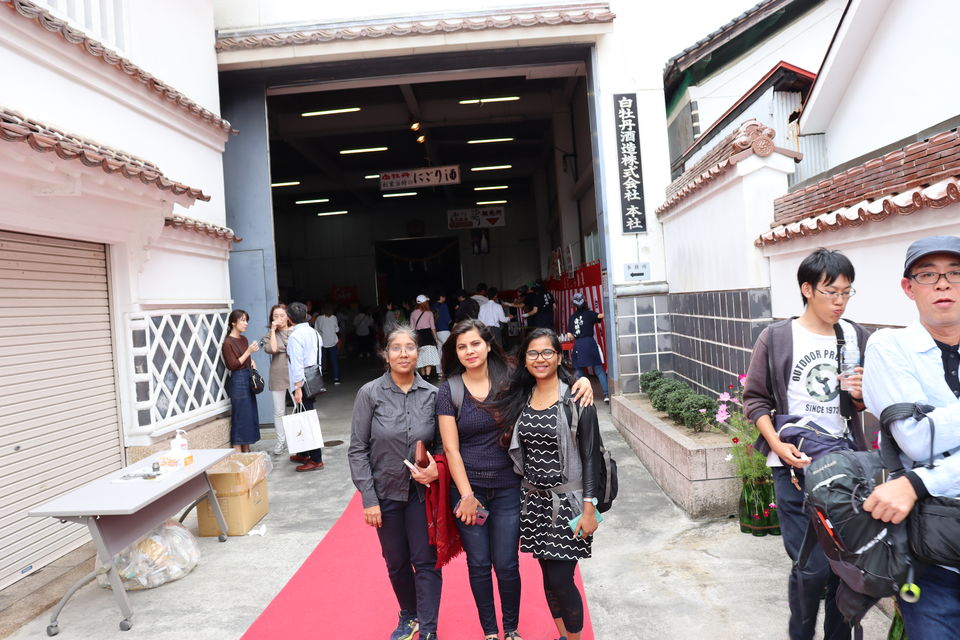 Near Saijo station, there are lot of factories in which sake can be prepared. You can go to these factories and taste different types of sake without paying. Further there are a lot of vegetarian and non vegetarian options for foodies.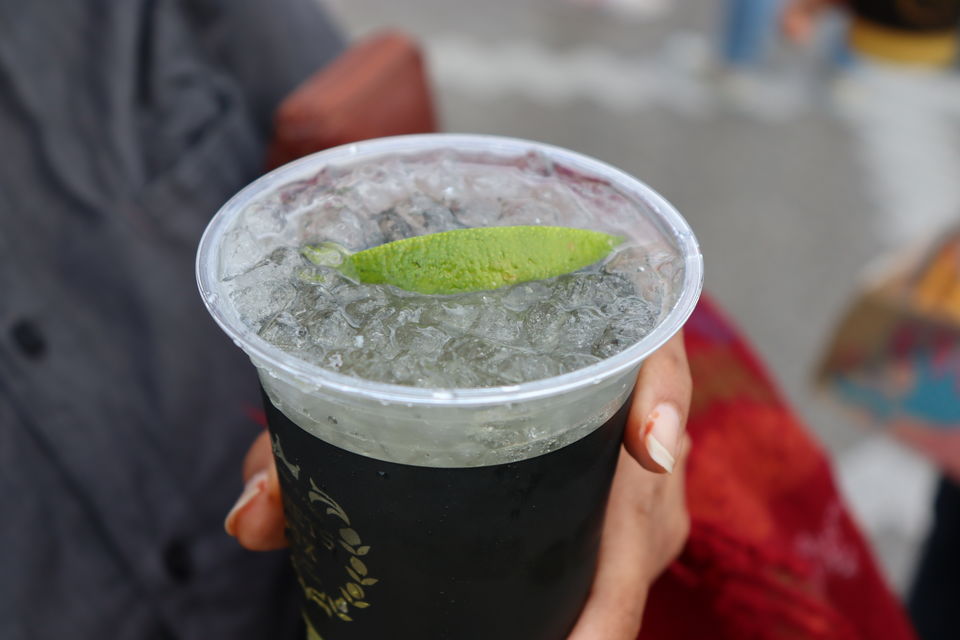 If you don't want to drink sake, then there are a lot of options for different cocktails, mock-tails and non-alcoholic drinks also.. This glass of cocktail is cost around 500 yen (INR 327). That is not very costly comparatively.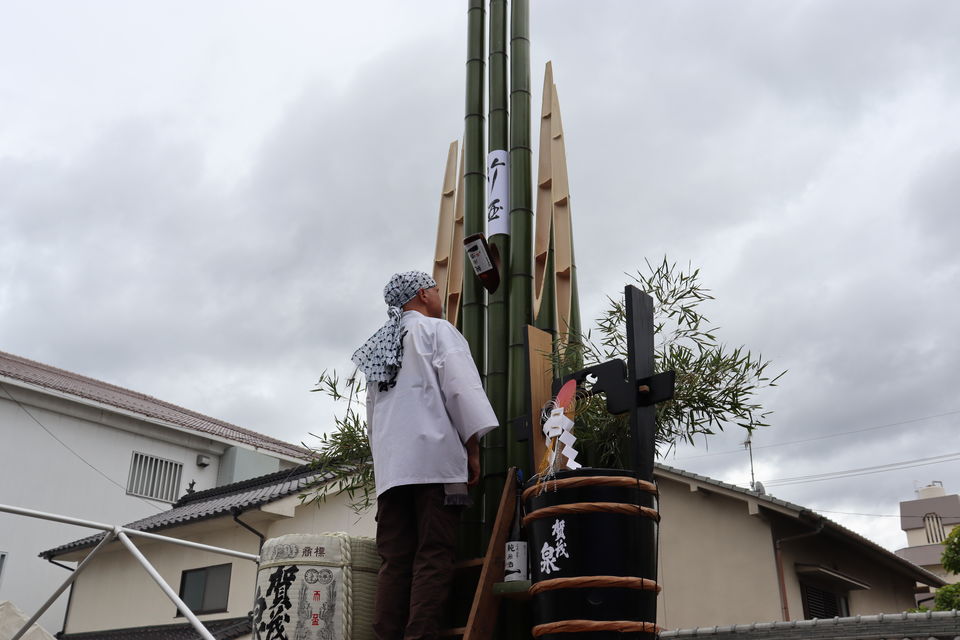 This is the most wonderful way to serve sake. This guy pour sake into this tree and there is tap below it, and people can fill there glasses.. Interestingly glasses are also made up of bamboo.. This is the specialty of Japan that they believe in Natural things..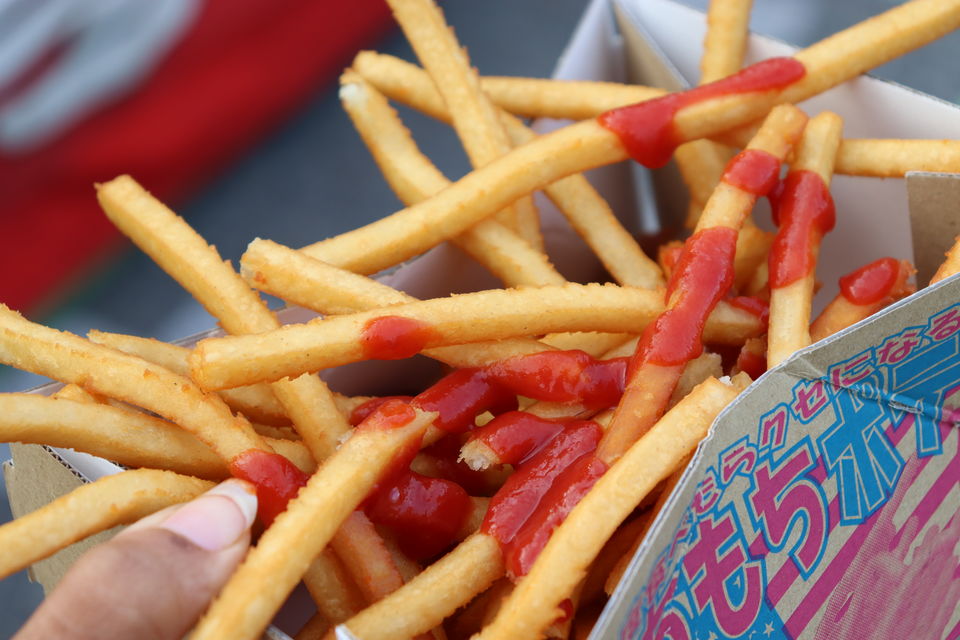 For Indian vegetarian people, there are lot of options for veg food like french fries, ice creams, chocolate and sugar fruits, chips and many more. There are some more Indian restaurants are also there where you can get good food.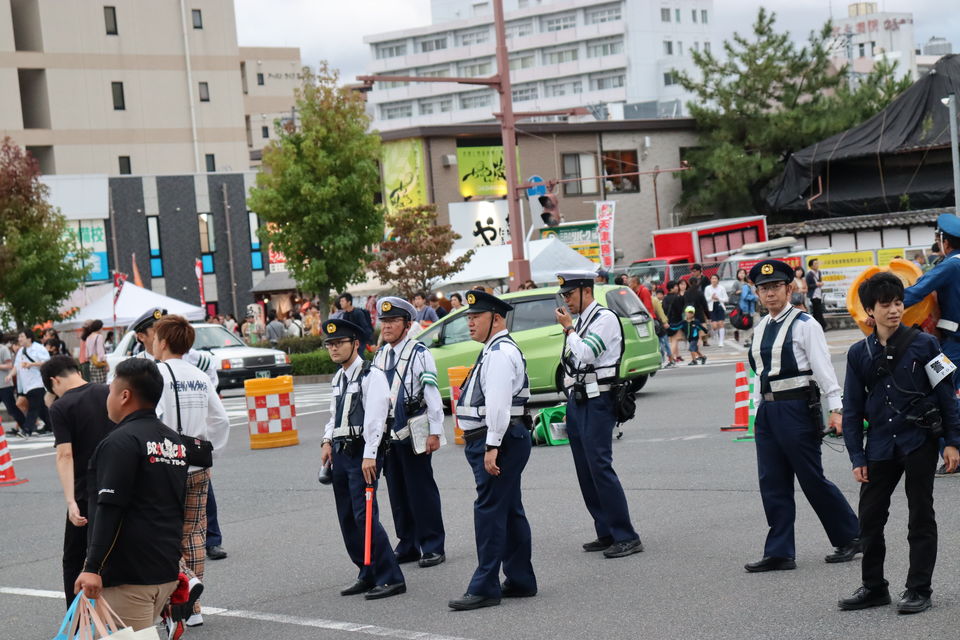 As in sake festival, most of the people are drunk, so the security is also very high. However in my point of view, Japan is the safest place I have ever seen. I am sure that you will definitely enjoy this festival. If you get a chance then definitely visit this festival...