Japan is a very beautiful Nation & it has a lot to offer when wanderlust people like you visit there. Japan has 5 main islands & 47 prefectures and some big cities in Japan like Tokyo & Osaka are one of the top 10 most populous cities in the world.
I am sure you must be juggling through where to travel in Japan so that you can enjoy every bit of it. Here I will be sharing some glimpses of my travel experience in this awestruck Nation.
Hey! It's always good to know some insights of the country where you are heading for your next vacation, Right! So enjoy the article & plan your itinerary for these must-visit cities in Japan.
So, here is my list of Top 10 cities in Japan where you must travel
TOKYO
KYOTO
OSAKA
KAMAKURA
KOBE
NAGOYA
HIROSHIMA
HOKKAIDO
NARA
OKINAWA
The first 7 cities I have explored during my first visit to Japan, the other 3 are on my bucket list.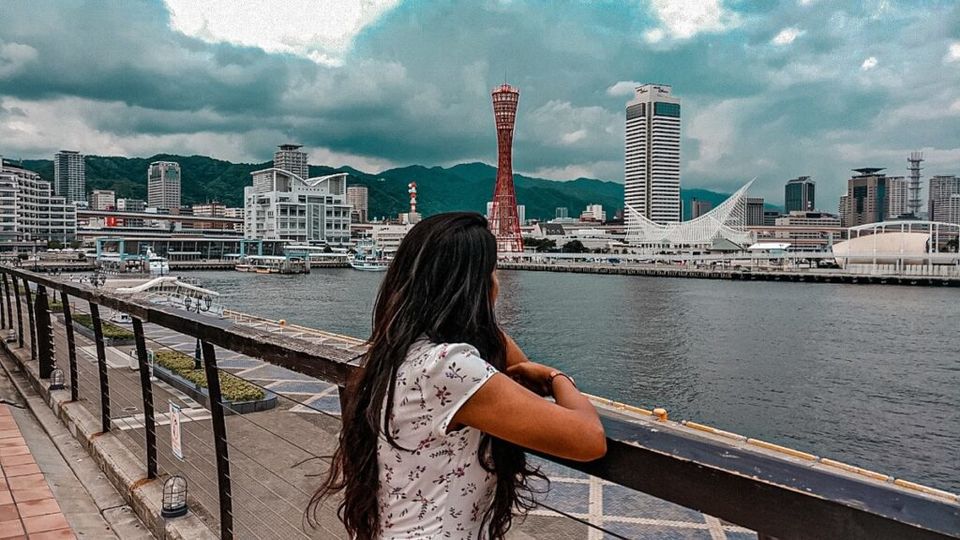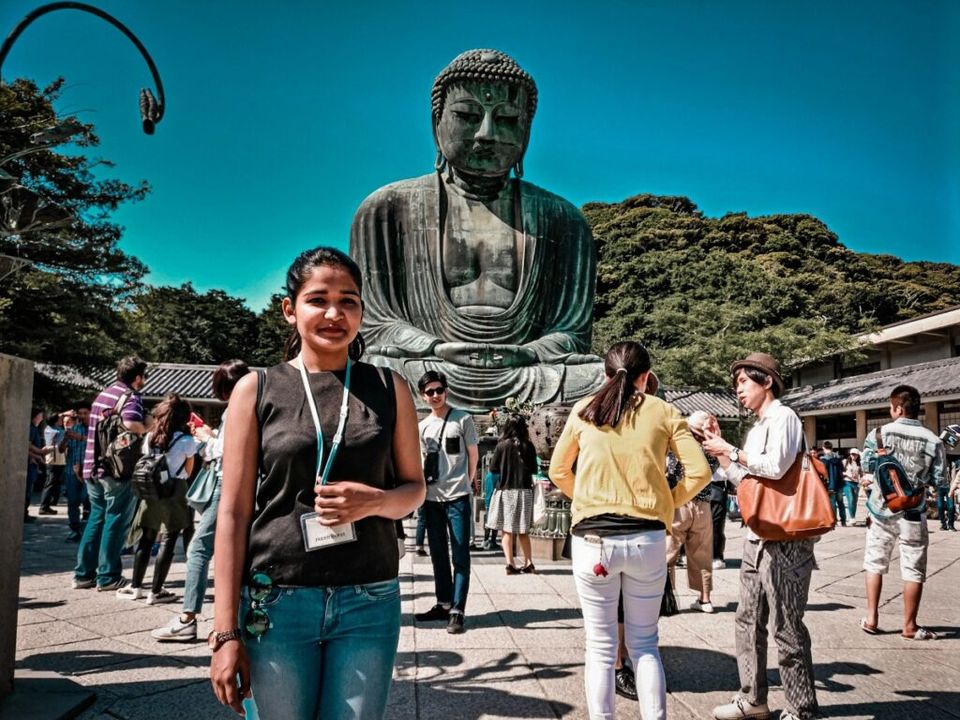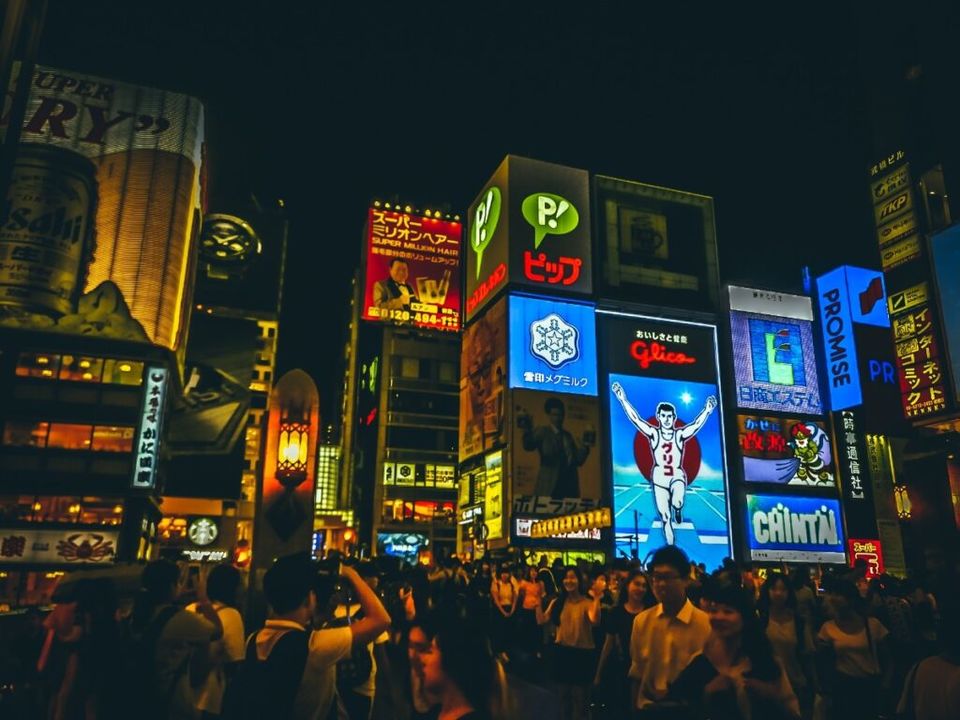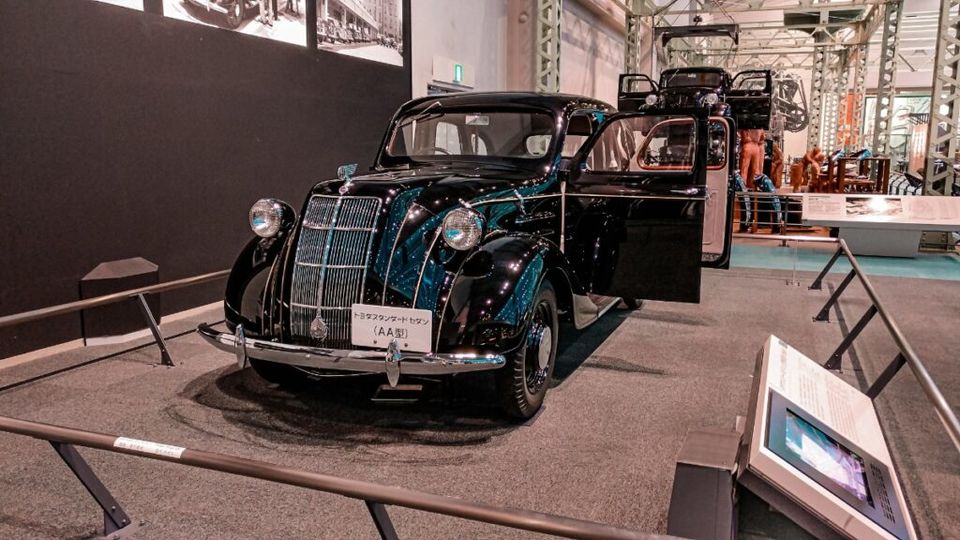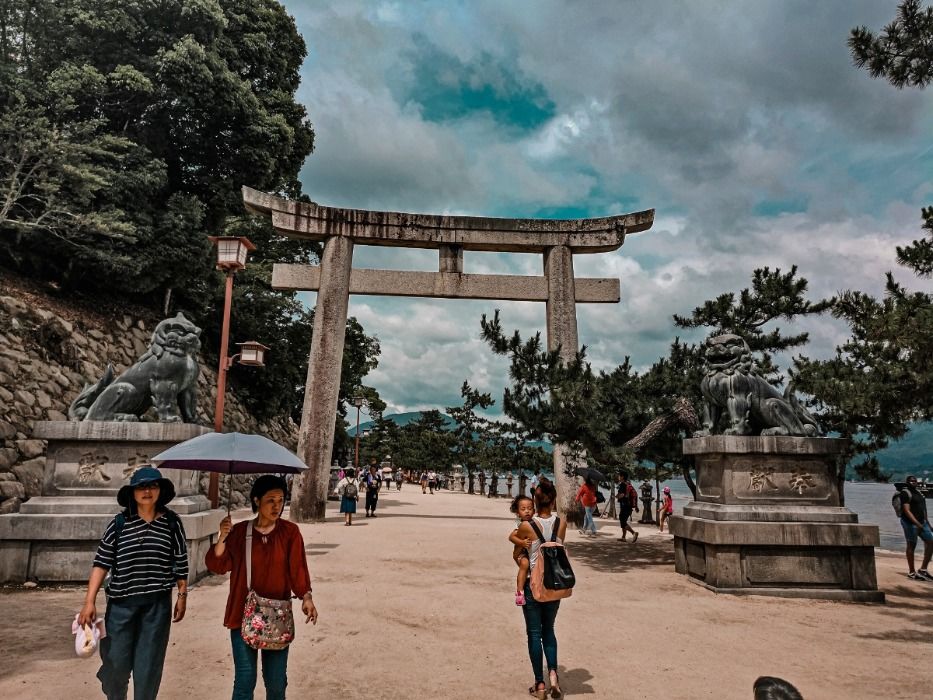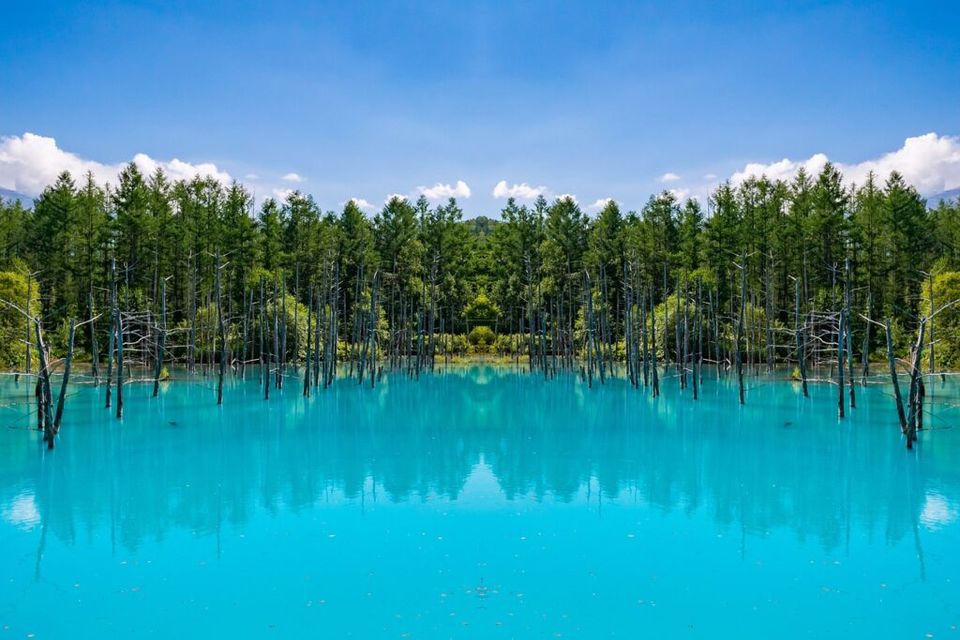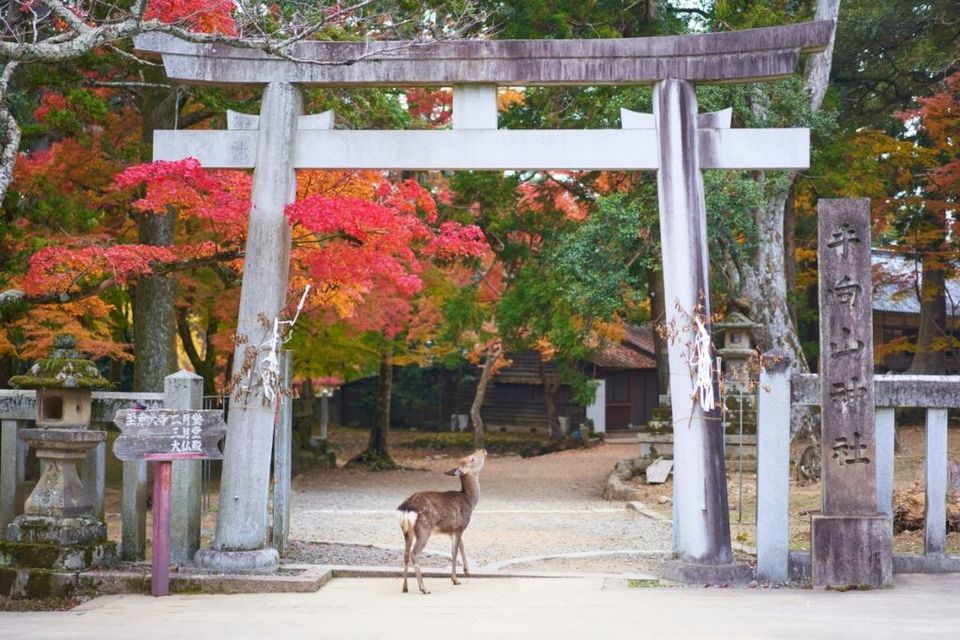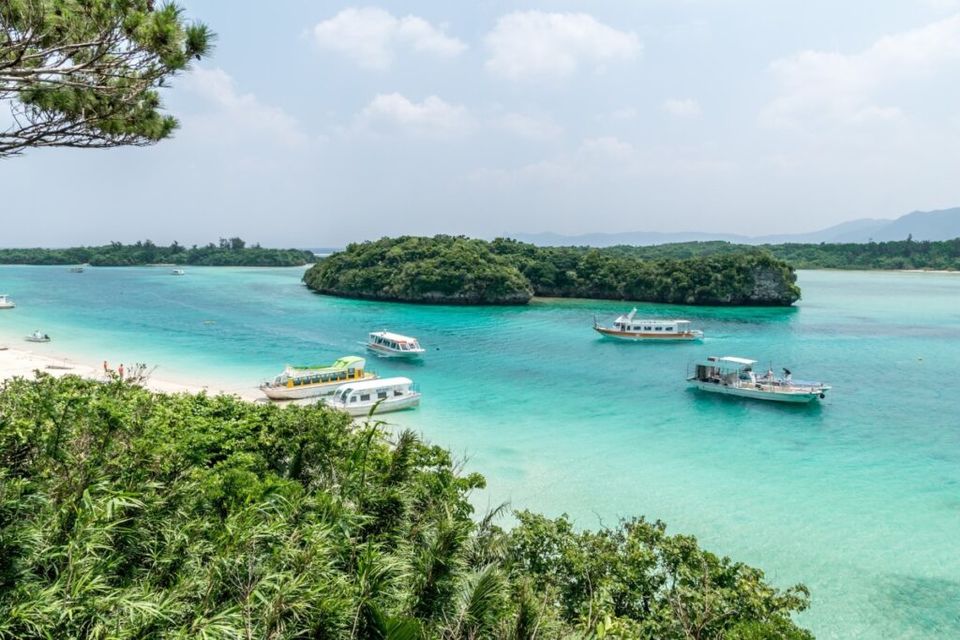 If you are traveling to Japan & you have only a few days to spend in this nation, you can visit Tokyo only. The nearest airport is Narita & you can come by train or by bus to Tokyo from Narita Airport.
Tokyo is a very lively place with a fast pace living life, you have tons of activities to do in Tokyo. From the sky-scraping Buildings of Ginza & Shibuya to the cultural district of Asakusa, you can experience a lot in Tokyo. It is also the most populated city in the world so don't mind when you hop on a crowded Train. Some of the must things/visits to do in Tokyo are the following...
↔ MUST VISIT ↔
Tokyo Disneyland & Disney Sea.
Tokyo Sky tree & strolling around ASAKUSA.
Hatchiko Statue outside Shibuya Train station if you are a Dog lover
Shinjuku & Ginza if you wanna feel Tokyo Drift
Mt. FUJI & FUJI Q Highland.
Akihabara for Electronics & Gadgets
Kyoto is a beautiful city with a rich culture. In earlier days Kyoto was the capital of JAPAN. One must visit Kyoto if you are traveling to JAPAN to see the cultural side of it. Strolling around the streets, the beautiful water canal & Sakura flowers enlighting the path, It certainly an enchanting & peaceful experience one can have. Also, as Kyoto is one of the oldest cities it houses many ancient architectured wooden crafted houses, Temples shrines & gardens. You can rent bicycles or you can hop on a 1-day tour bus to explore the city.
↔ MUST VISIT ↔
Fushimi Inari Shrine
Kiyomizu Dera Temple
Arashiyama
Nijo Castle
Nishiki Market
Osaka is the 2 nd largest city in Japan & the 10 th Most populated city in the world. Osaka is famous for its laid back & easy-going environment. It has a different vibe from Tokyo in the sense that the former feel a Lil formal than Osaka. Osaka has a vibrant ambiance. You can explore many things in Osaka, which are listed below. You can reach here by the nearest Airport i.e. Kansai Airport. Also, from Tokyo, you can take Nozomi shinkansen to reach Osaka in just 2.5 hours covering 500 km distance.
↔ MUST VISIT ↔
The Beloved Dotonbori street for shopping & food
Osaka Aquarium Kaiyukan
Universal Studios Japan
Osaka castle
Kamakura is in the South of Tokyo & it is very near to Tokyo so you can do a day trip from Tokyo. For me, Kamakura was a very peaceful city.
It is located on the seashore where you can stroll around the beach & can mesmerize with a view of the pacific ocean. Kamakura is famous for its 11.4m high Bronze Buddha (Daibutsu) statue which is hollow from inside, visitors can also go inside. (Daibutsu -means great & big statue).
Another attraction of Kamakura is the beautiful temple of Hase Dera situated halfway up to mount Kamakura. This temple has many legends attached to it. According to the legends, there were two statues built together, one is in NARA and the second one drifted away in the sea & due to karmic connections came to Kamakura, so to honor that Hase Dera temple was built.
↔ MUST VISIT ↔
Amida Buddha Statue
Hase Dera Temple
Shinto Shrine "Tsurugaoka Hachimangu"
Beach side just for relaxing
Kobe is a small & attractive city. If you have made a plan to explore the Kansai region, you can do a day trip here from Osaka. You can take Shinkansen or JR train for your travel.
The major attraction of Kobe is Kobe harbor land. It gives a picturesque view of the mountains along with some beautifully architectured buildings.
You can visit the MOSAIC which is a shore-side hanging spot with lots of restraints & cafés. Inside Mosaic, you 'll find a cute street filled with souvenirs & sweets shop.
You can relax at the seaside or if you want to have a boat ride you can also do that. There is a giant ferry wheel where children can have fun.
Other spots are Mt. Rokko where you can go via cable car & can have mesmerizing view of kobe city.
↔ MUST VISIT ↔
Kobe Harbor land
MOSAIC
Mount Rokko & Cable Car
Nankinmachi (Kobe Chinatown)
Toyota 1st Passenger Car the AA series
Not so famous like other Cities of Japan, but it is the hub of Automobile & Aerospace Industries.
Nagoya is the 4 th Largest city of Japan & all the brands like Toyota, Mitsubishi Motors, Mitsubishi Heavy Industries giants have their Factories here.
The Major attraction of NAGOYA is the Toyota Commemorative Museum of Industry and Technology.
If you are all for Automobile history you will love this place. This museum includes textile machinery Pavillion, Automobile Pavillion & display some vintage beauties & so much more.
You can easily reach here by Shinkansen/JR trains
↔ MUST VISIT ↔
Toyota Commemorative Museum of Industry and Technology
Nagoya Tower & Nagoya city Science museum
Nagashima Resort (same like Fuji Q Highland)
Nagoya Castle
Before going to Hiroshima, I was not so much excited as I haven't searched a lot about this place before but ya I knew that this is the atomic Bombsite and all the history behind it.
As soon as it was decided that I am going to Hiroshima I was having many questions about that place. Is radiation still there? How the site looks now & what actually happened there etc.. etc...
So You all might be having the same questions! My recommendation will be that you must visit Hiroshima. Having experienced so many cities in Japan, I can say that without Hiroshima your Japan trip is incomplete.
Despite so much devastation, this city has bounced back & it offers so many activities for tourists. Apart from Atomic Bombsite, it has some beautiful nature gifts for tourists like, Miyajima island & hiking over Mount Misen
↔ MUST VISIT ↔
Hiroshima Peace Memorial Park &Museum
The Island shrine of Itsukushima (Miyajima)
Rope way to the top of mountain (Mount Misen).
The famous Hiroshima OKONOMIYAKI.
The above-mentioned cities have my heart but the following cities are on my bucket list. Hopefully, someday I will explore them too.
SAPPORO is Situated in the beautiful prefecture of Hokkaido. It is a city of annual winter festivals. The thick snow makes it a white wonderland of JAPAN.
Winters in Hokkaido are very very cold, -2 degrees C on an average. One of the major attractions here is the Shirogane Blue Pond.
↔ MUST VISIT ↔
Sapporo Snow Festival
Sapporo Beer Museum
Blue Pond of Hokkaido
NARA is an ancient & full of a cultural city. It used to be the capital of Japan in the 7th Century before Kyoto. NARA has many ancient temples & shrines. It has a lot to offer you if you are a fan of history, architecture & culture. Nara is very close to KYOTO & OSAKA, so you can do a day trip to this city.
I am sure if you will search for NARA you will get results of Roaming dears & people feeding them. Yes ! it quite true. There are many deers in Nara & they roam casually around people without any nuisance to people.
It is believed that a God came to this place on a deer & from that time Deers are considered as scared & messengers of the gods.
↔ MUST VISIT ↔
Nara Hase Dera Temple( Kamakura Hase Dera temple)
Toda ji Temple
Nara Park
Last but not the least must city to visit in JAPAN is OKINAWA.
Before going to Japan, I didn't know about this place, I got to know this place from my fellow language classmate. Her office was in OKINAWA.
OKINAWA is a beach paradise, mostly tourist thinks Japan as full of hustle-bustle cities, Mountains Cultural thing... but if you head to the south of Japan, you can go to OKINAWA. Coral Reefs, Unique Flora & Fauna, emerald water makes it so spectacular & worth spending your time here.
In short, Japan has everything to cater to all your wanderlust. From white winters of Hokkaido to the emerald beaches of Okinawa, the hustle-bustle of Tokyo city to the peaceful & rich city of culture Kamakura.
Every Traveler has to visit Japan to explore this amazing Nation.
Haven't thought of JAPAN as your next vacation spot, Read here "why you should travel to Japan once in your lifetime"
If you would like to know more details of Japan & its unique experiences., Read all the articles here...
--> https://wanderwithhakunamatata.com/
I have lived in Japan for quite some time, so I will be posting good & insightful travel experiences.
Kindly share some love & support By sharing the article...